This $5M home is a rare early 20th-century hidden architectural gem on the Hudson River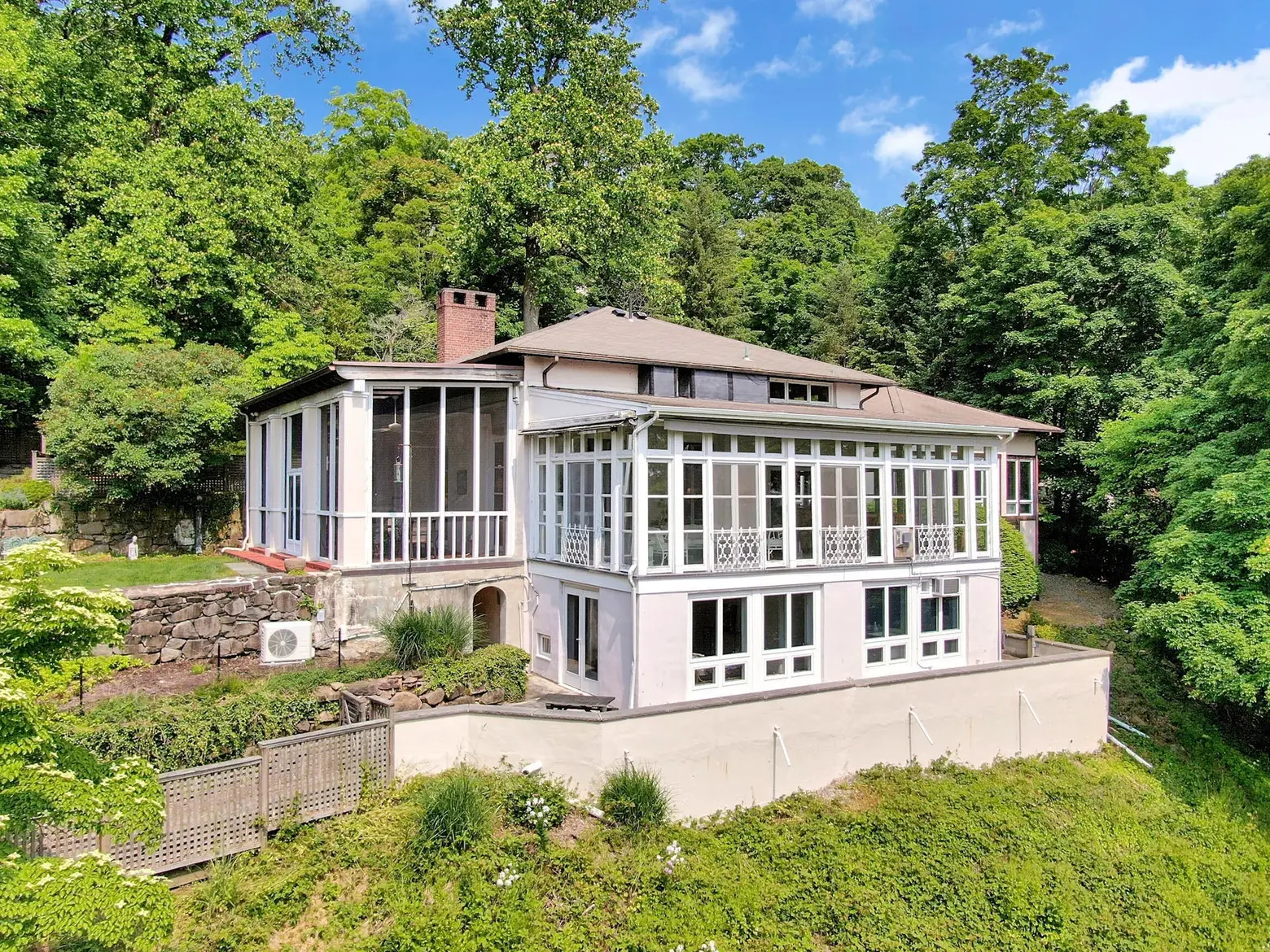 Photo credit: Jump Visual/Ellis Sotheby's International Realty
This private architectural masterpiece at 99 Corbett Lane in the historic Palisades, NY enclave of Snedens Landing occupies a secluded spot overlooking the Hudson River. Known as Moon River, the historic house has a creative and modern sensibility along with its five bedrooms, a pool, and a garage. The 4,252-square-foot home is certainly a trophy property for anyone with an eye for modern architecture–and the $4,995,000 required to purchase it–but it's definitely no McMansion.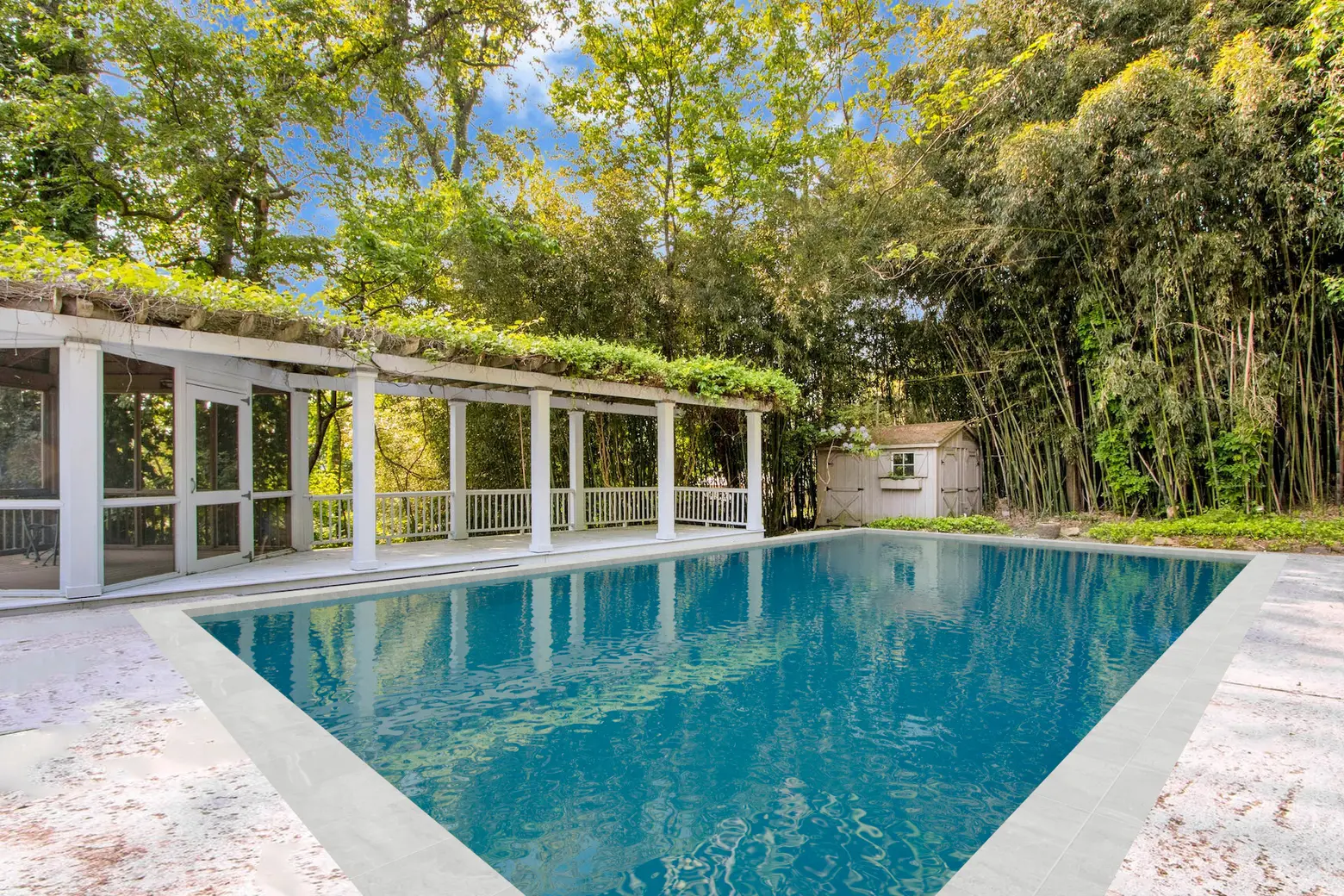 Perfect for living a secluded waterfront lifestyle, the estate was once called Brigadoon by the New York Times. The property includes an in-ground pool with an adjacent screened-in porch overlooking the river, a pergola, and a large garage.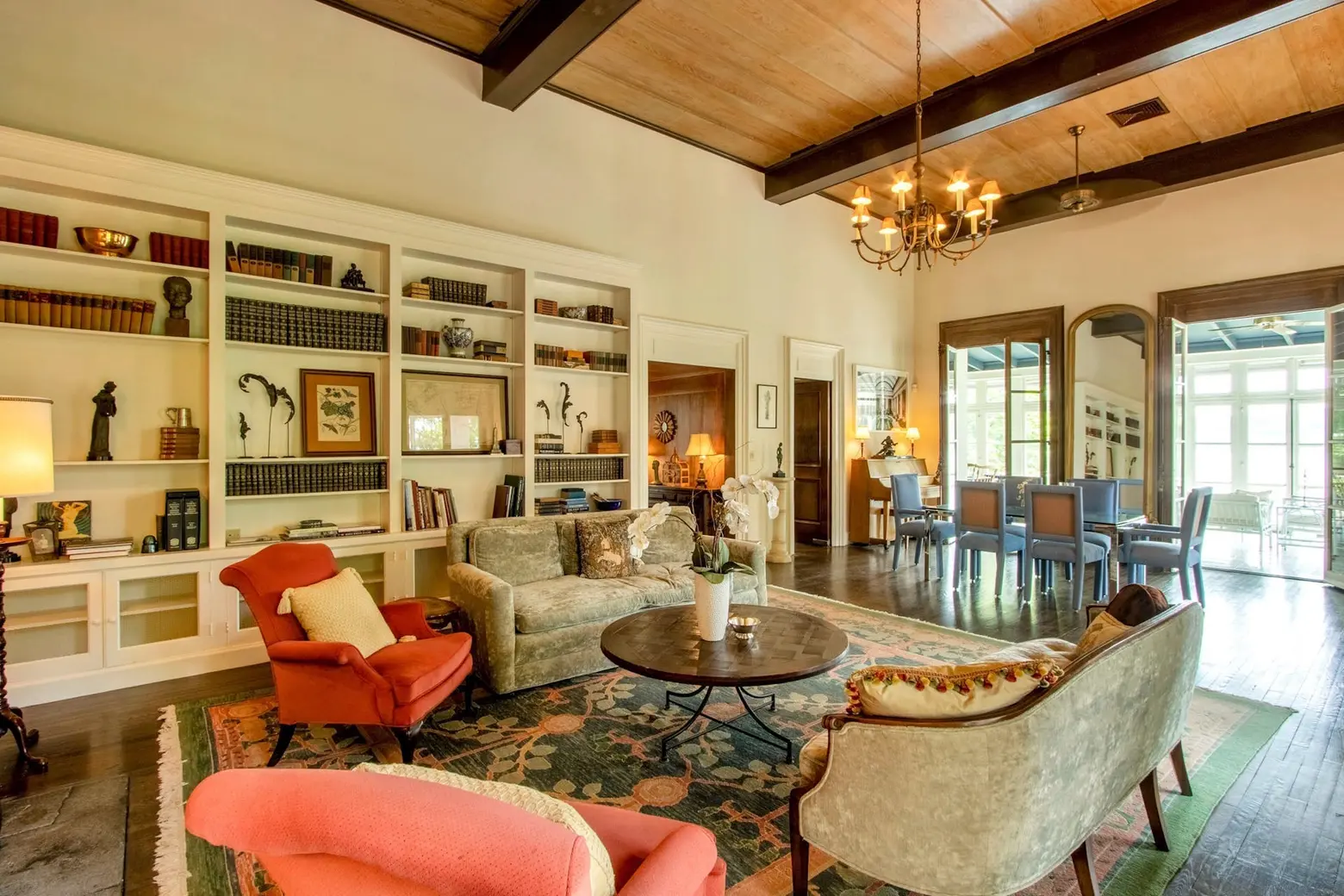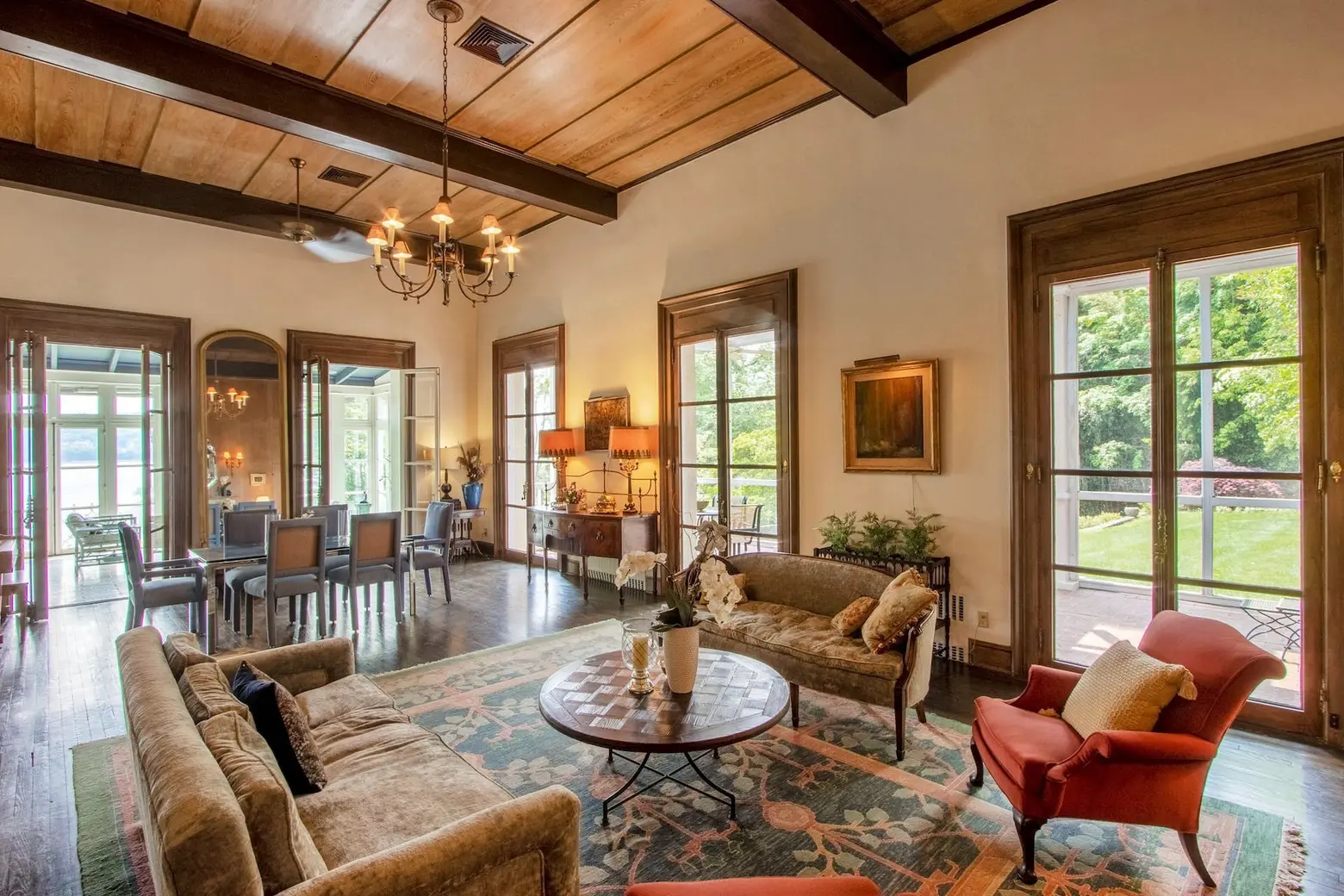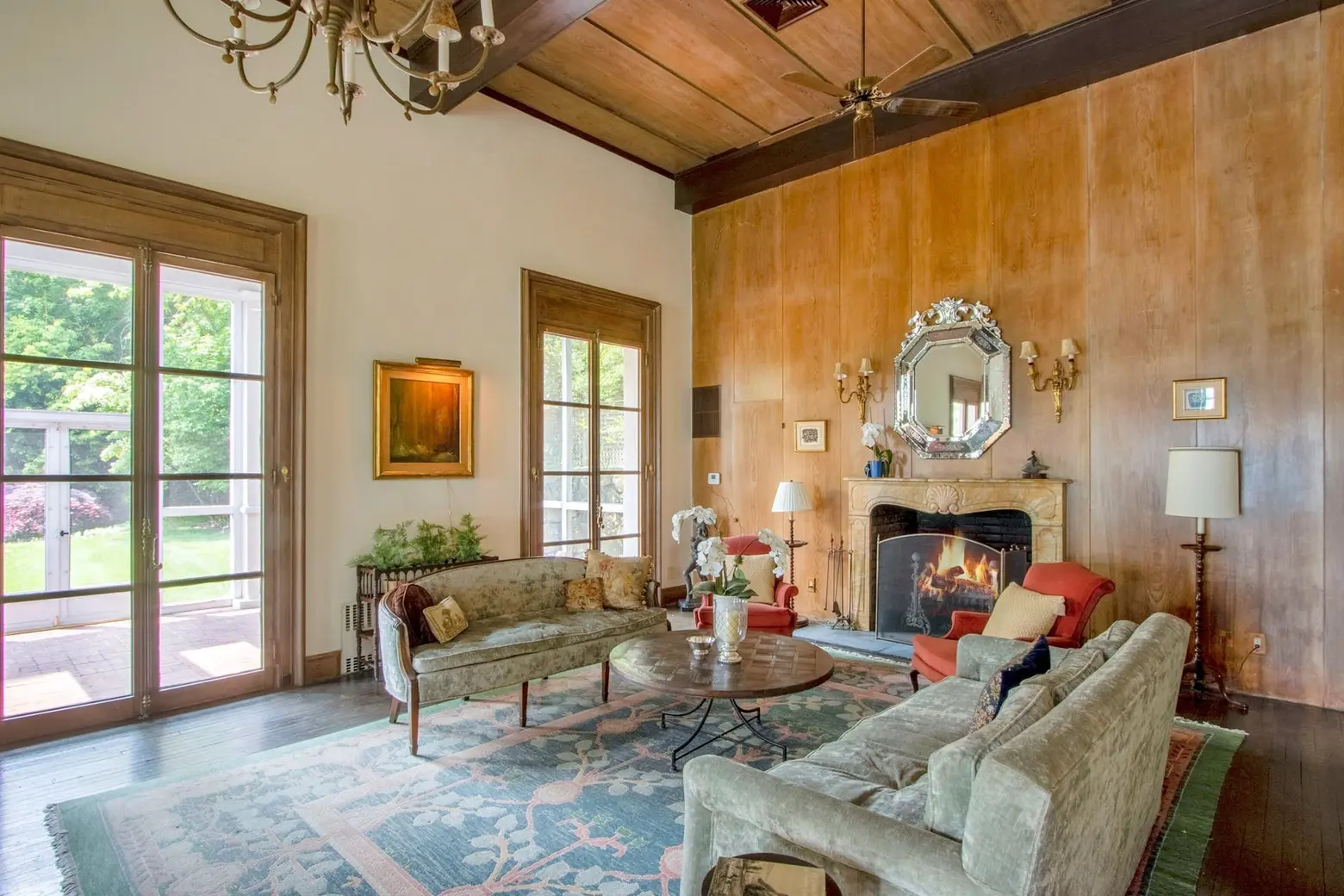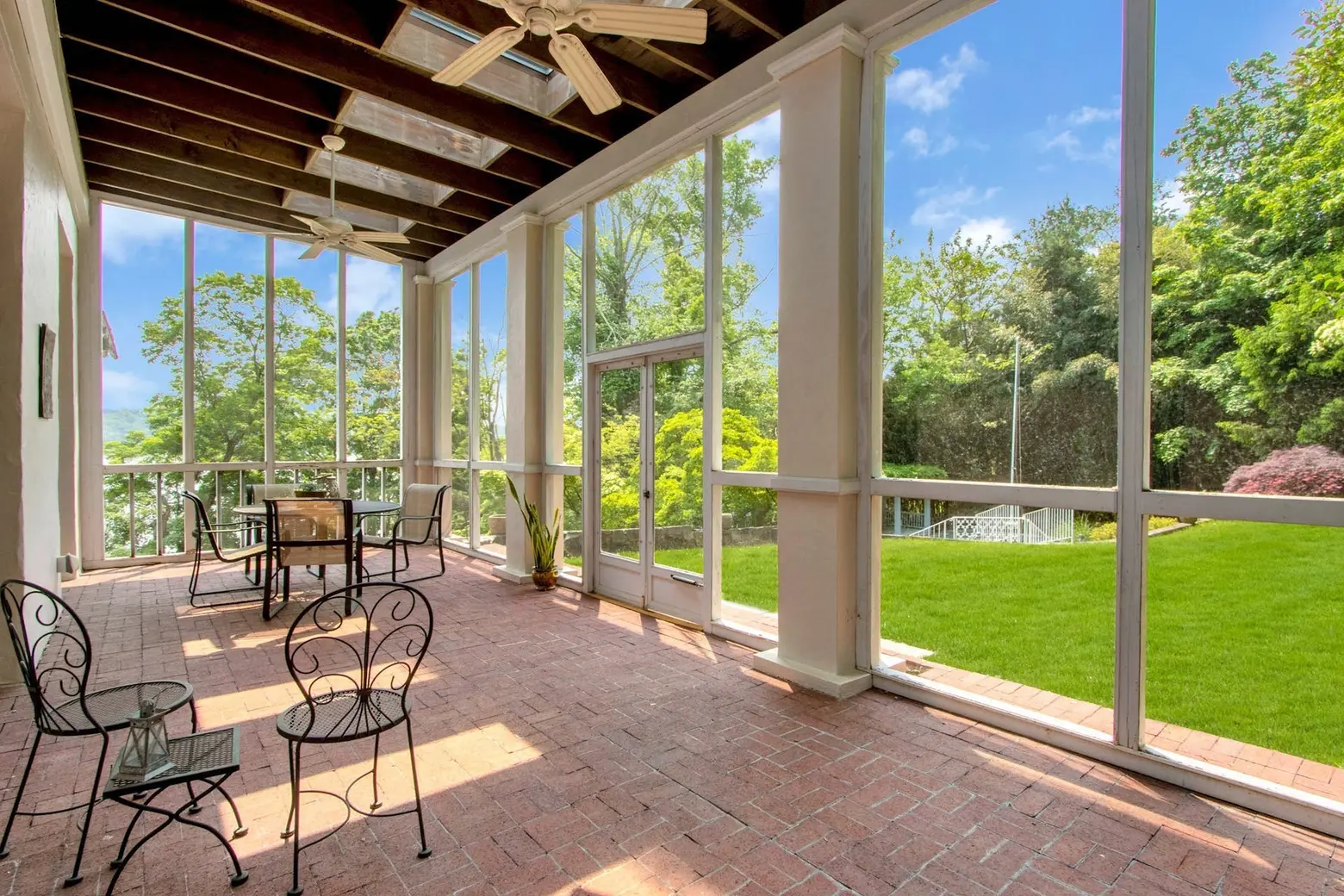 The home is anchored by an expansive great room beneath 16-foot ceilings, decorative moldings, 10-foot-tall French doors, historic hardware, antique wide-board paneling, a beamed ceiling, and two period fireplace mantels. A large enclosed porch off the great room is filled with sunlight all day long. Every room vibrates with the feeling of a bygone era.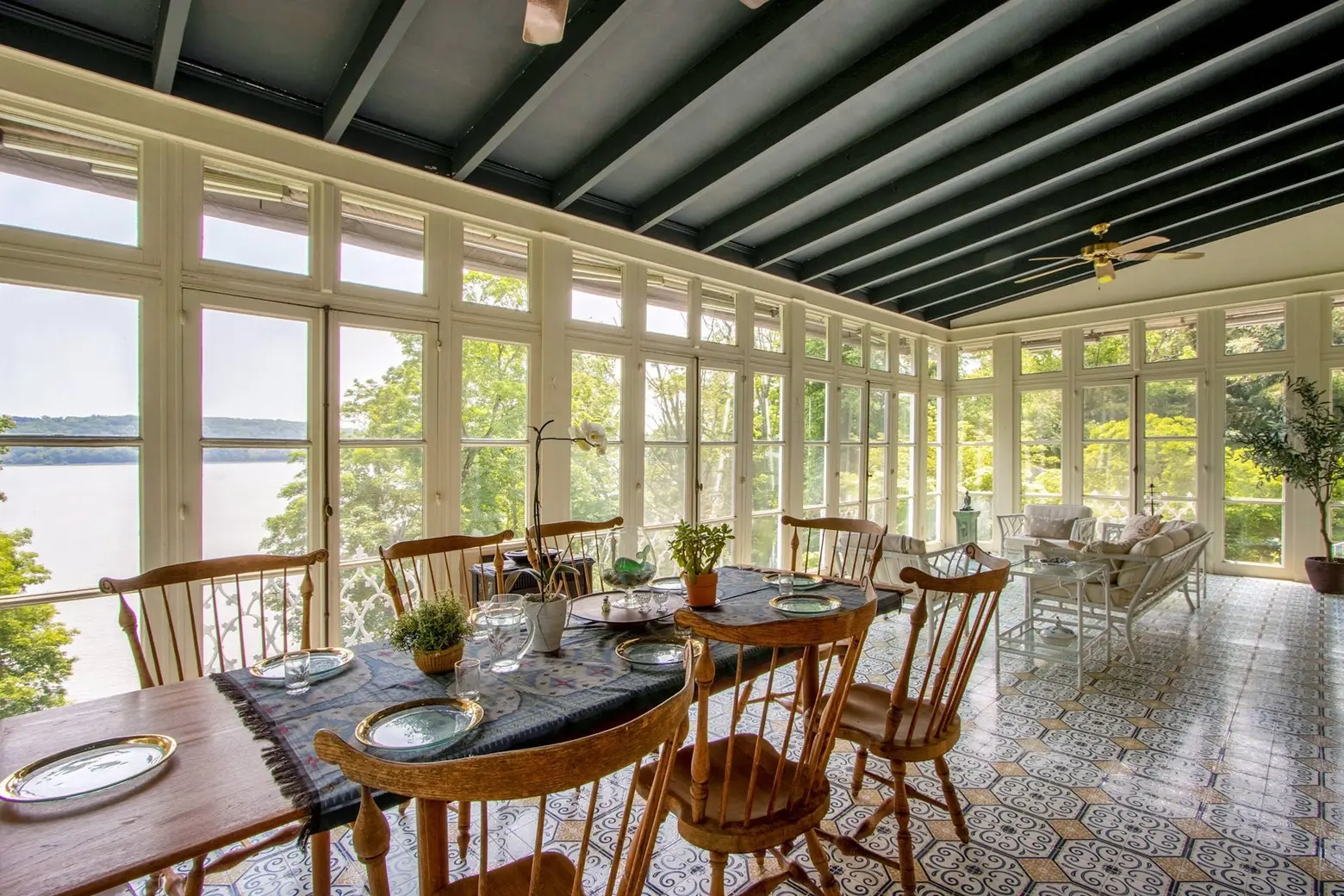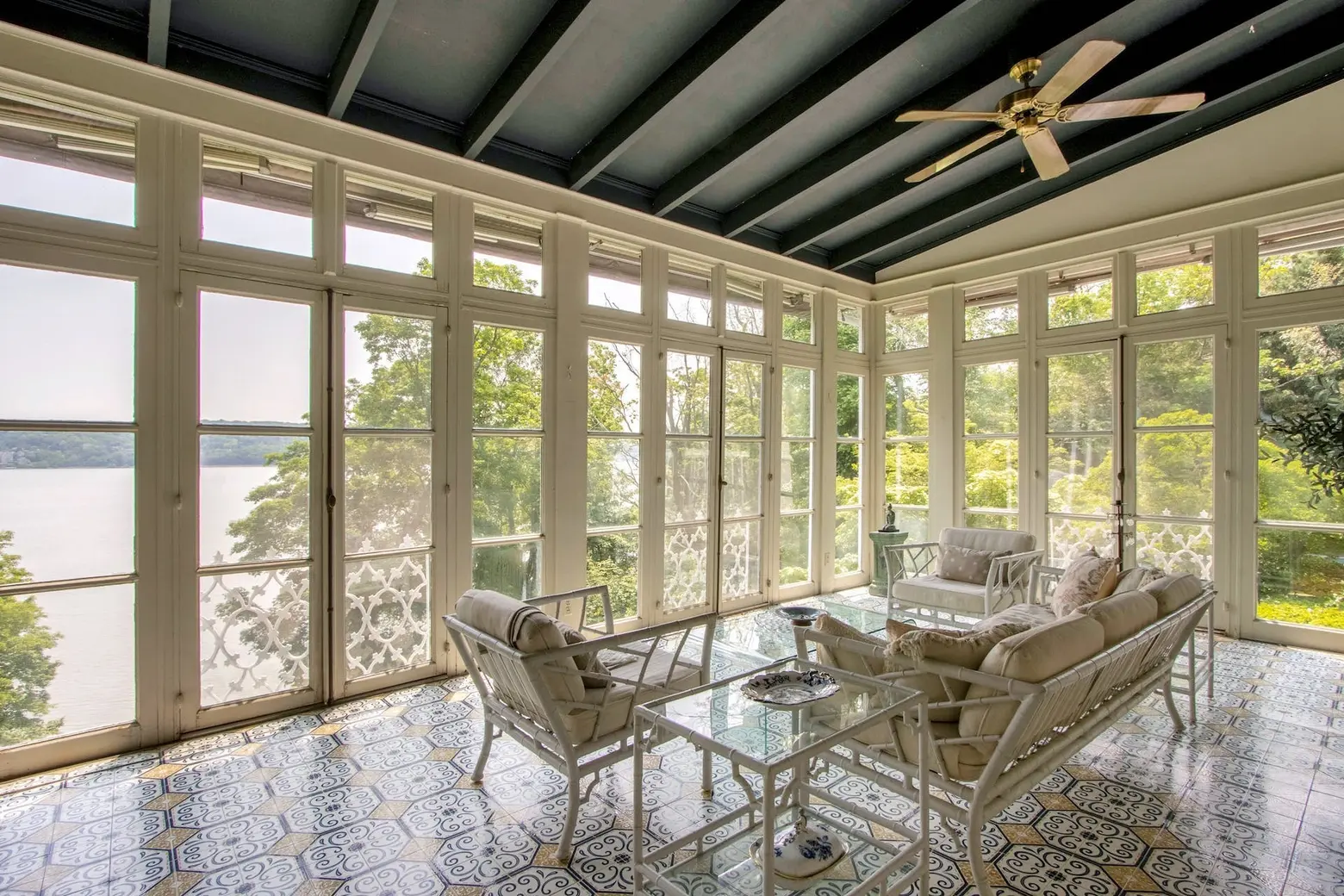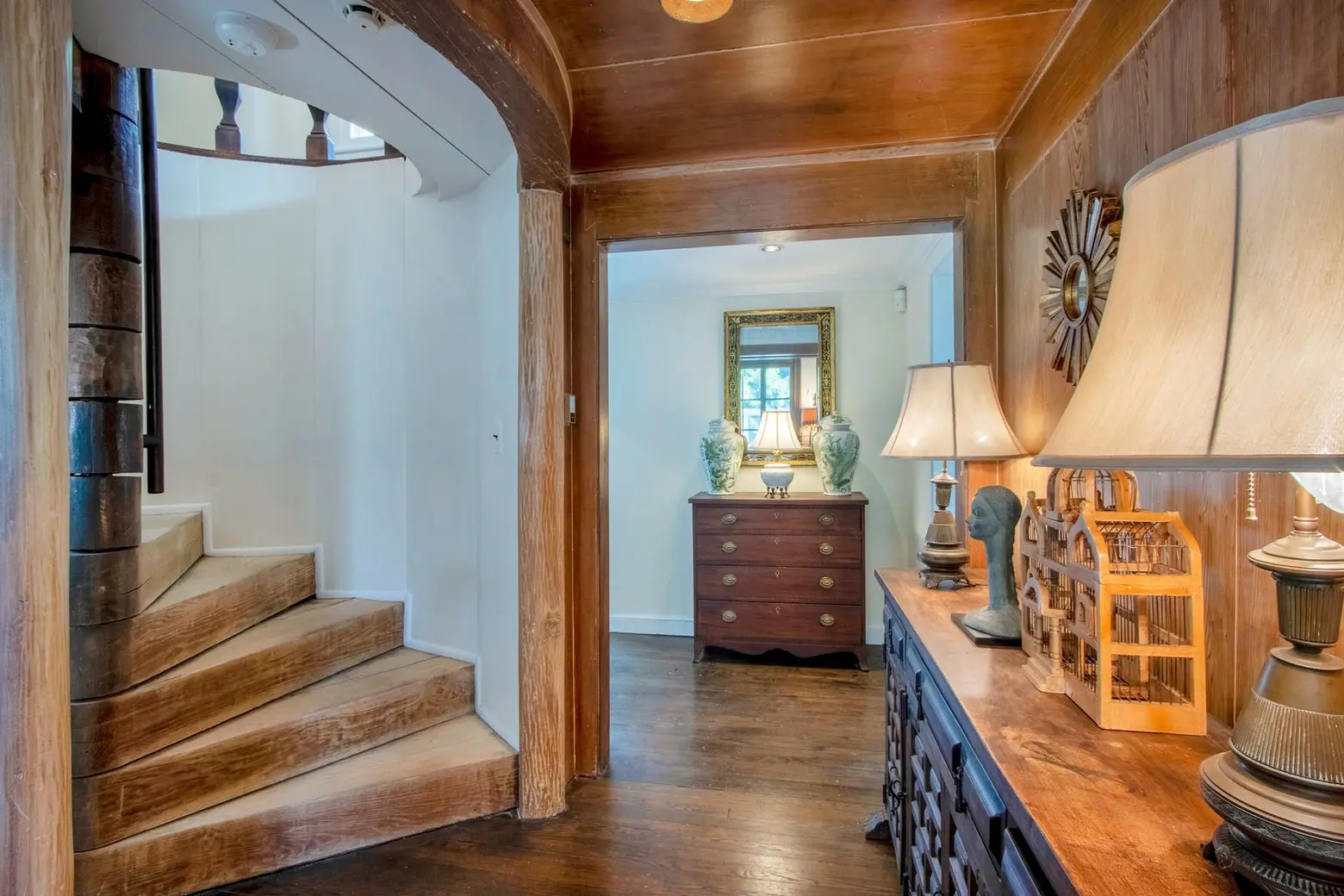 A dazzling solarium with Mediterranean floor tiles faces the Hudson River. The home's main stair features solid cedar stair treads from local trees.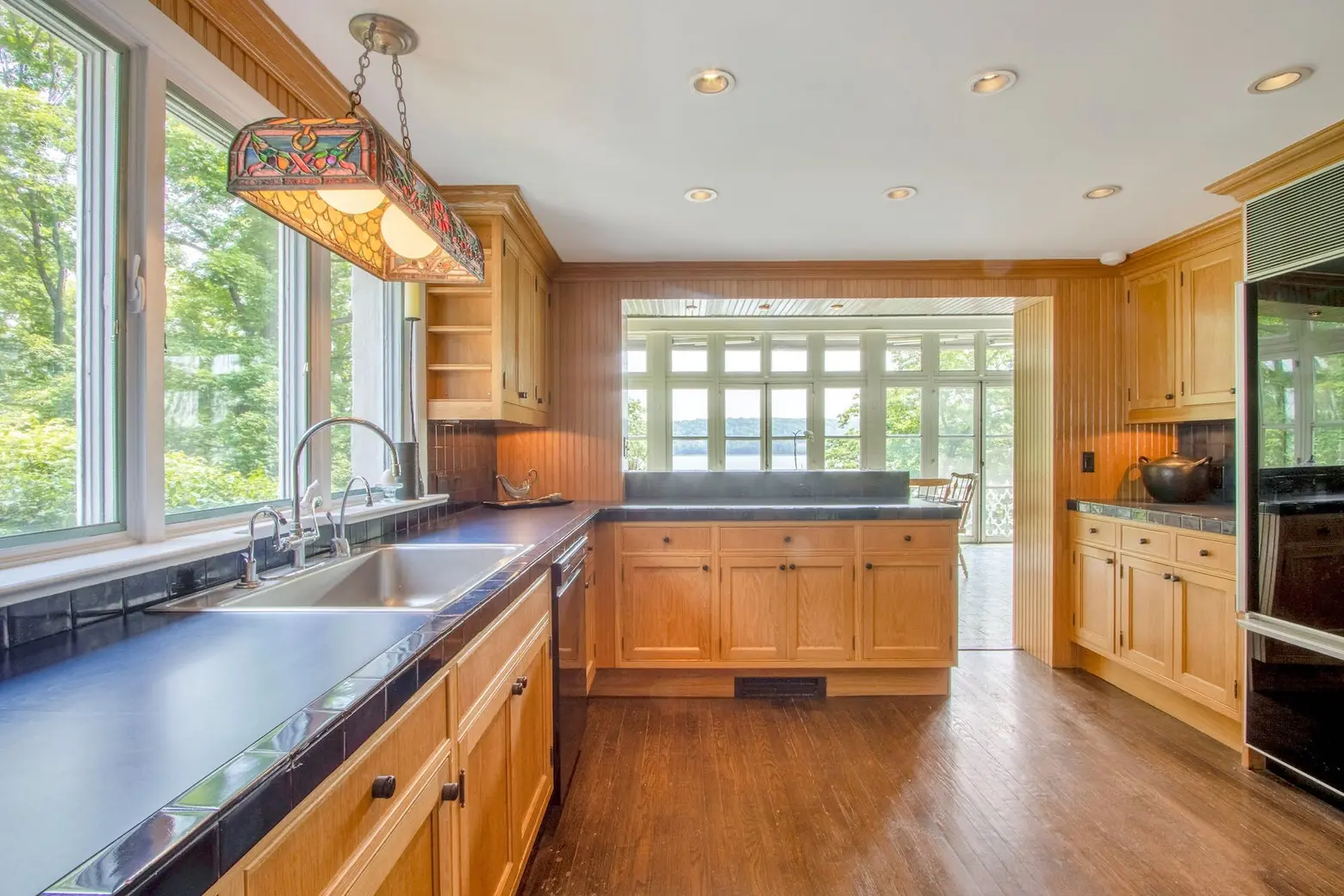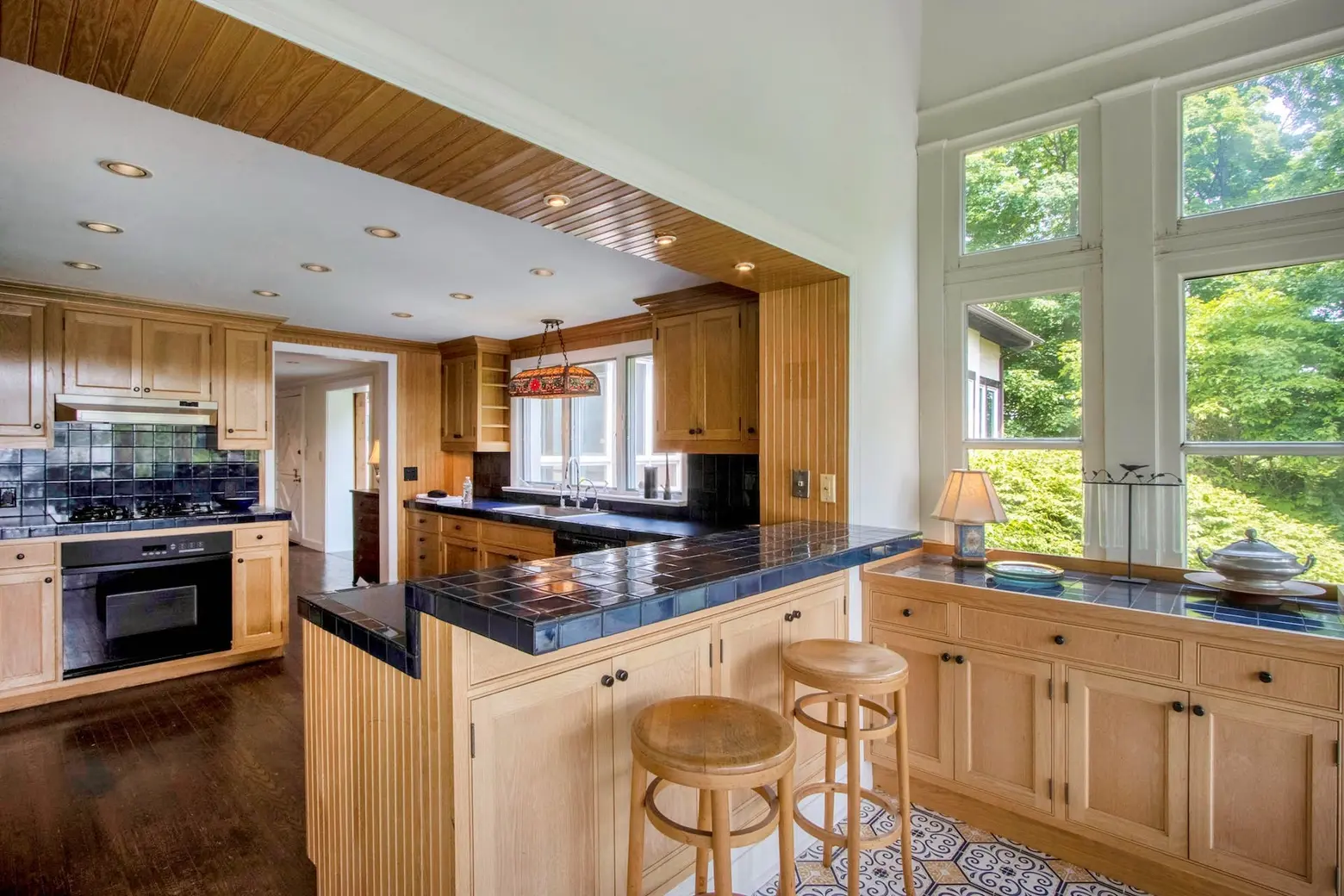 The kitchen benefits from contemporary wood millwork and ceiling details, tile worktops and new appliances.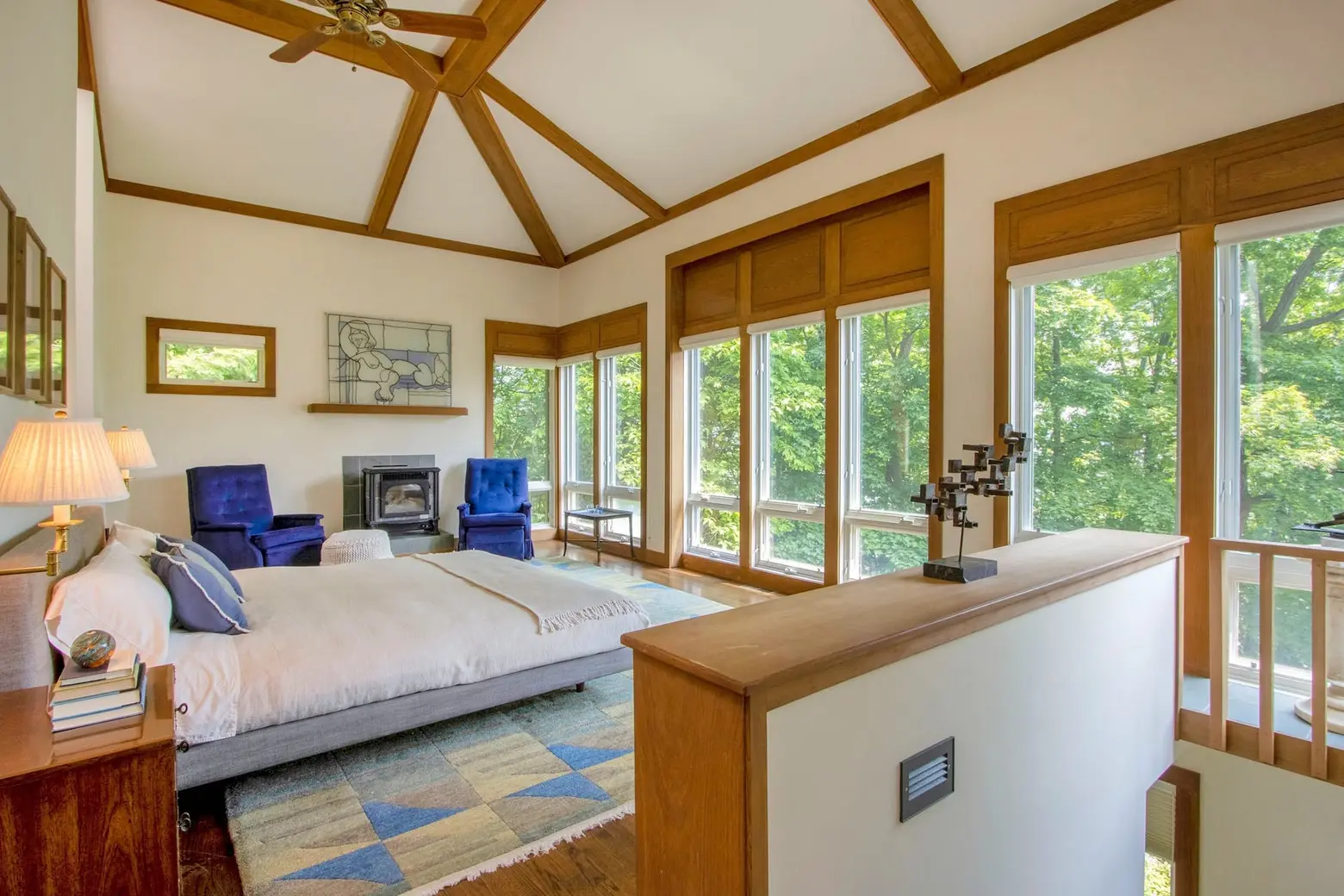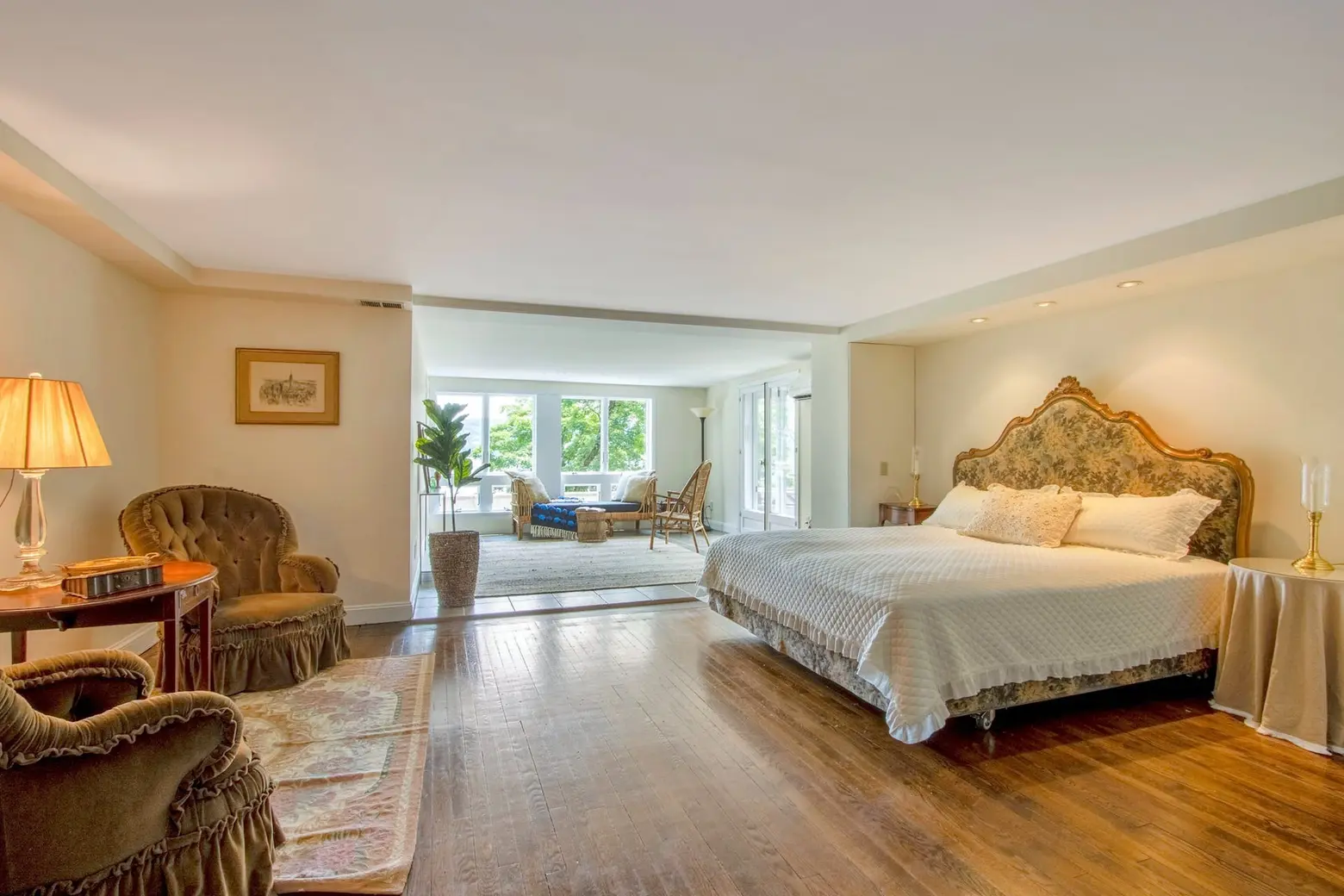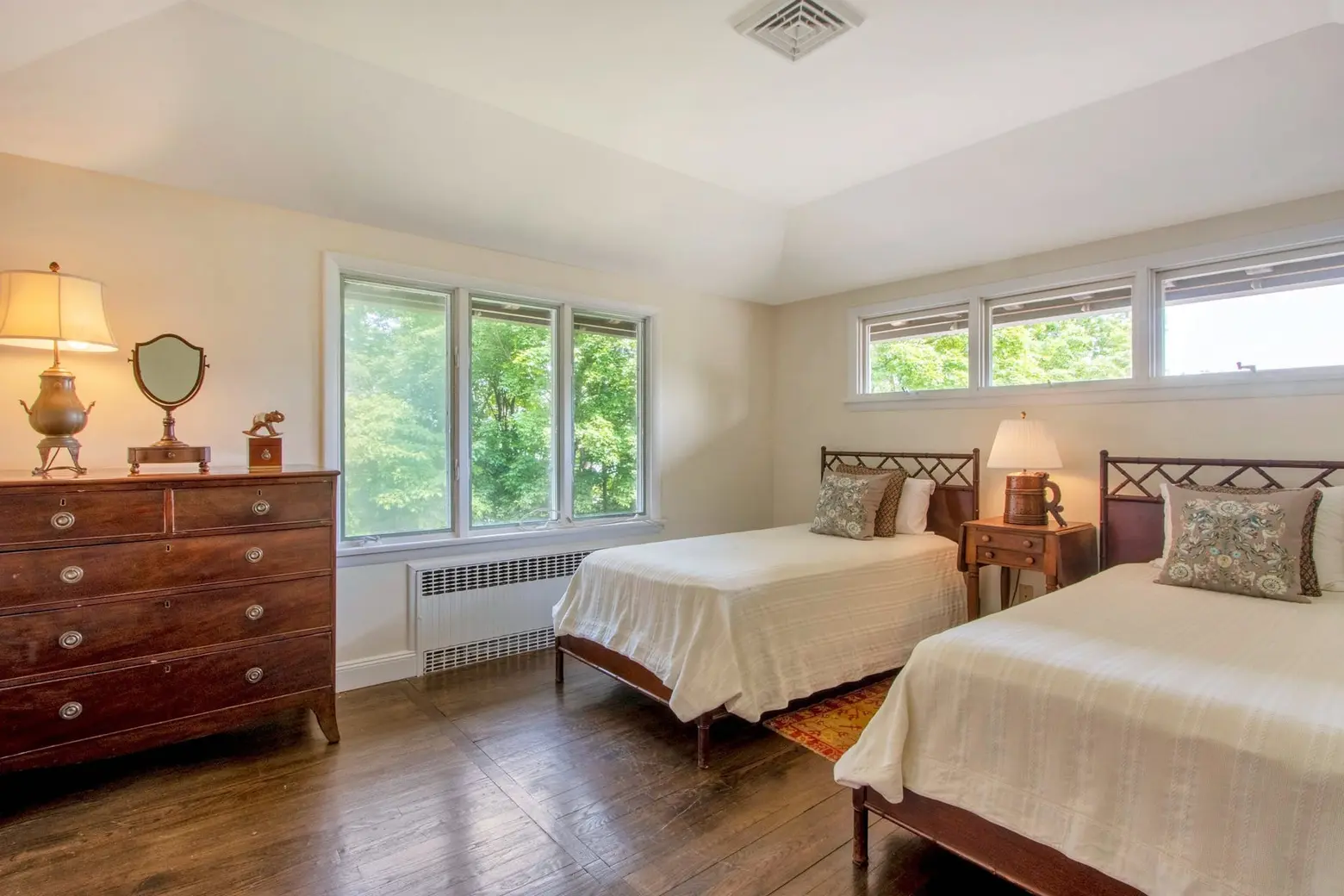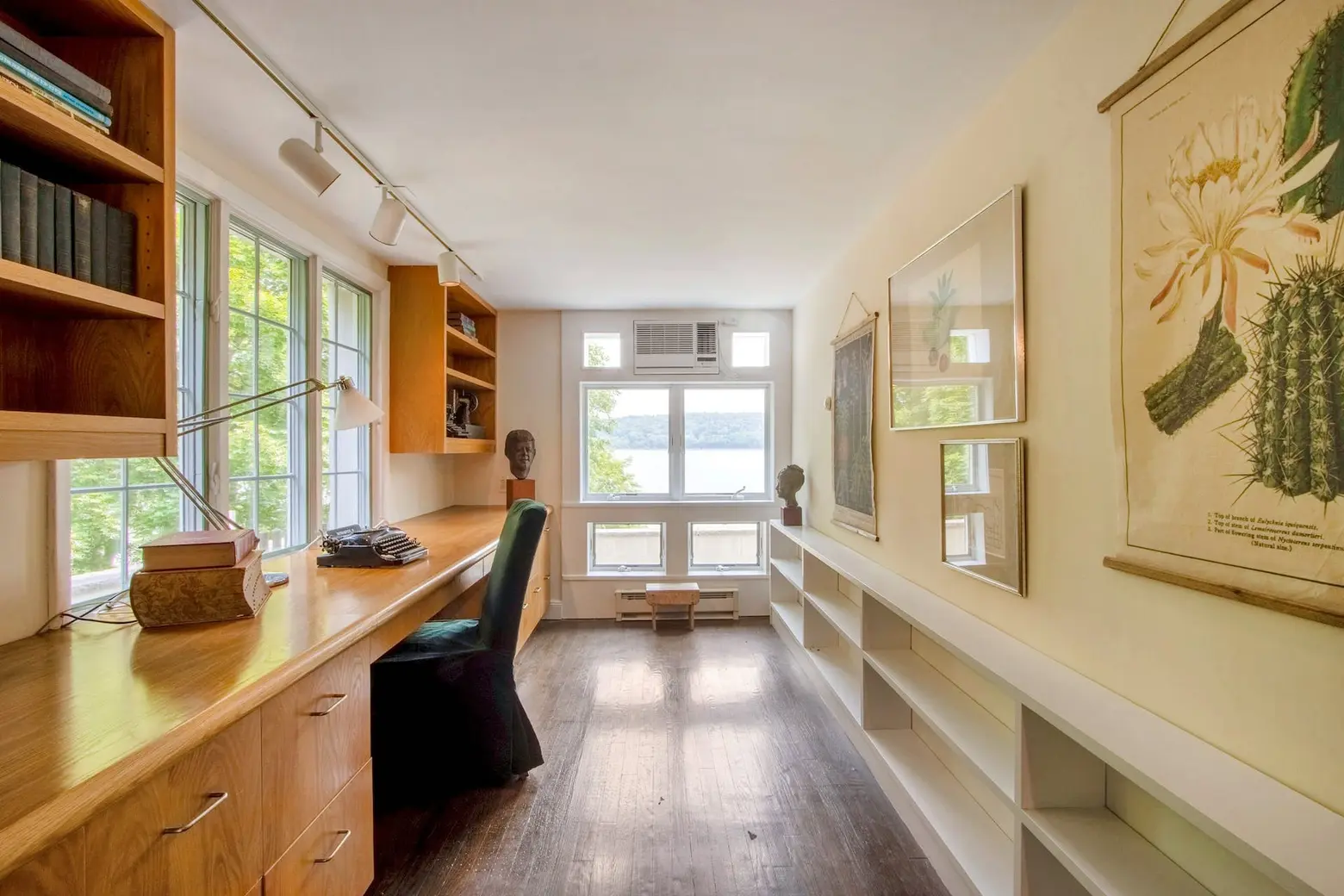 Two equally large bedroom suites offer fireplaces; one of the two tranquil chambers has a private entrance. Another perk: A two-car-garage.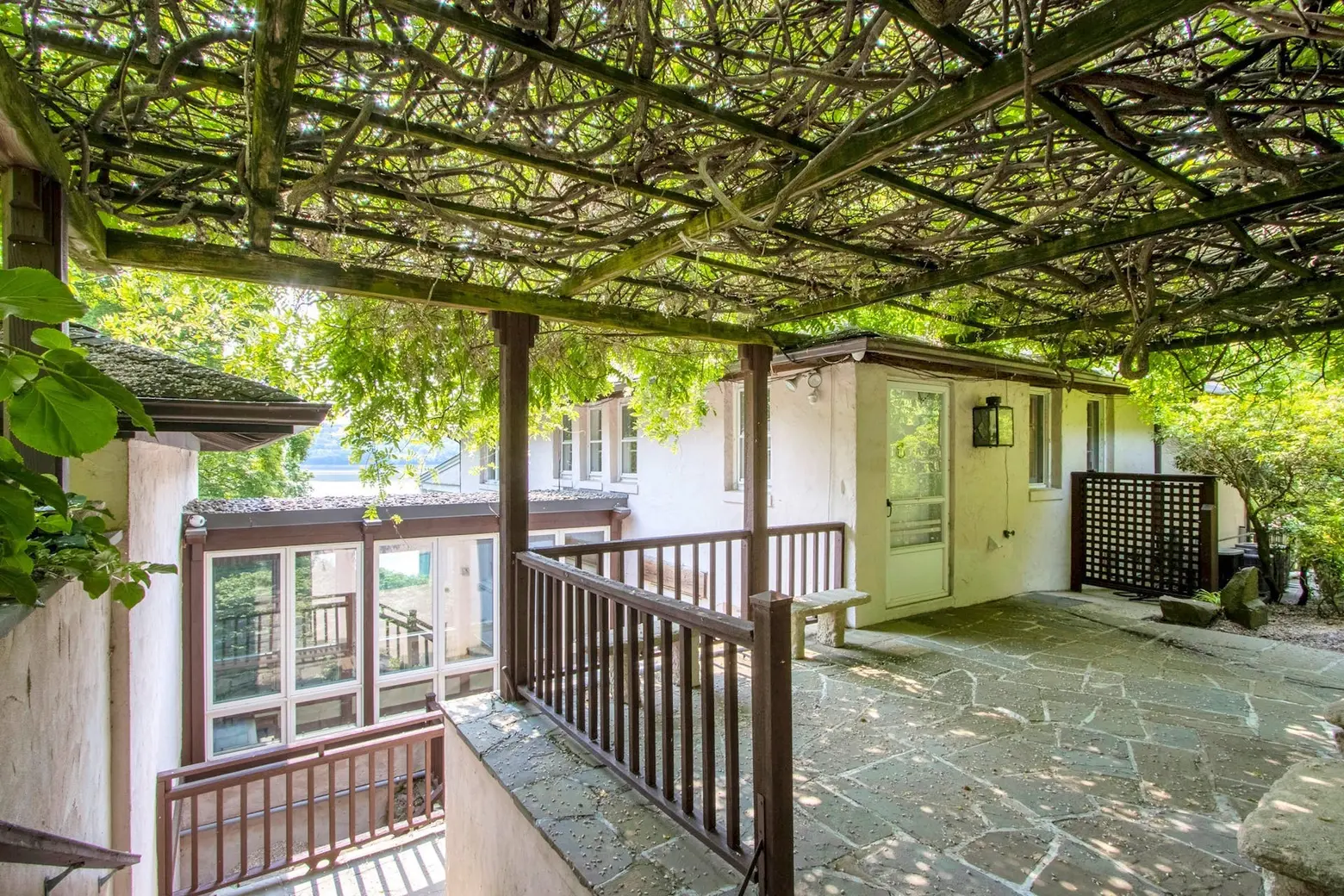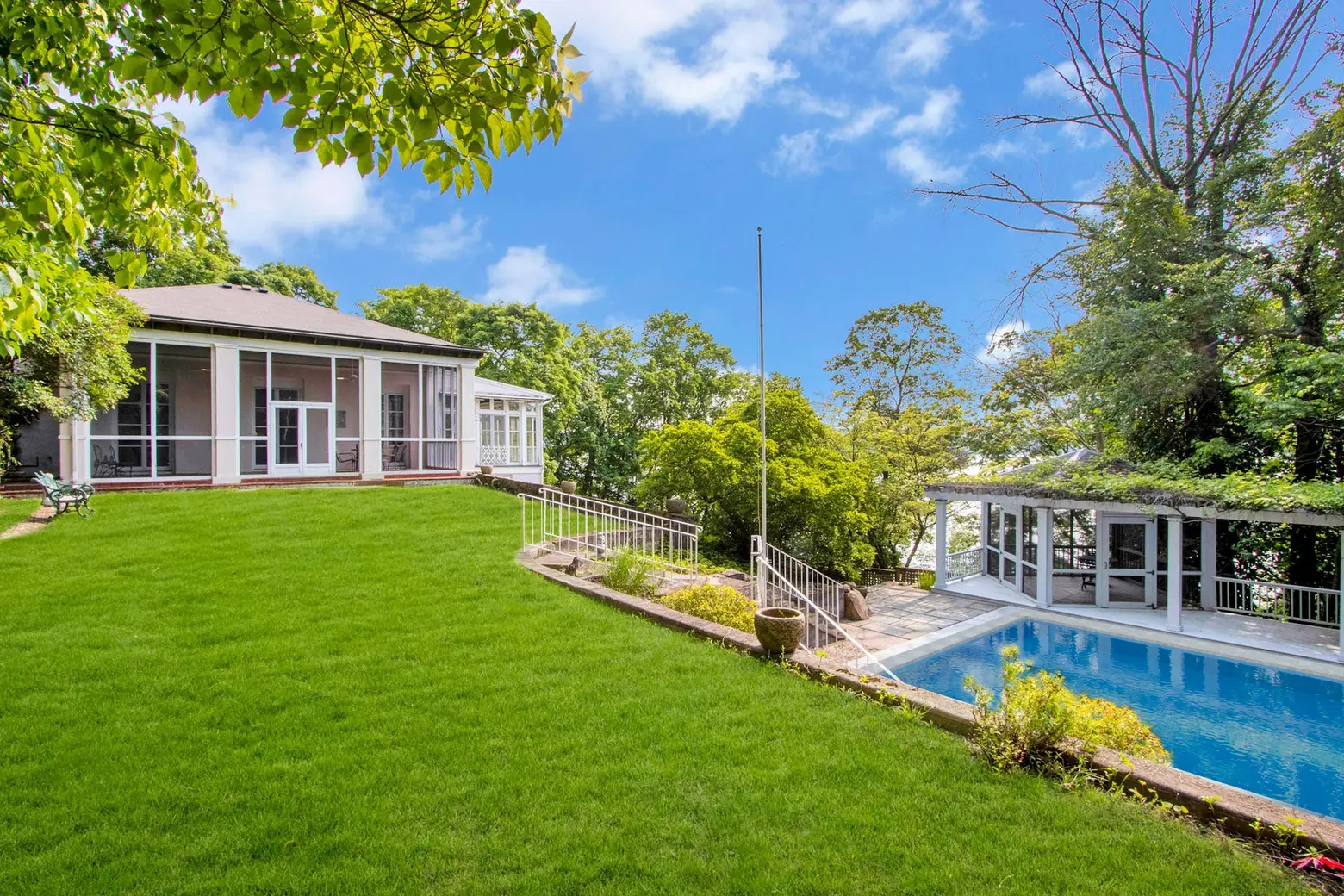 The Snedens Landing neighborhood is famous for its early modern era homes. This particular jewel is tucked between a 500-acre park, a 2,500 acre park and the Hudson River, with walking trails on all sides.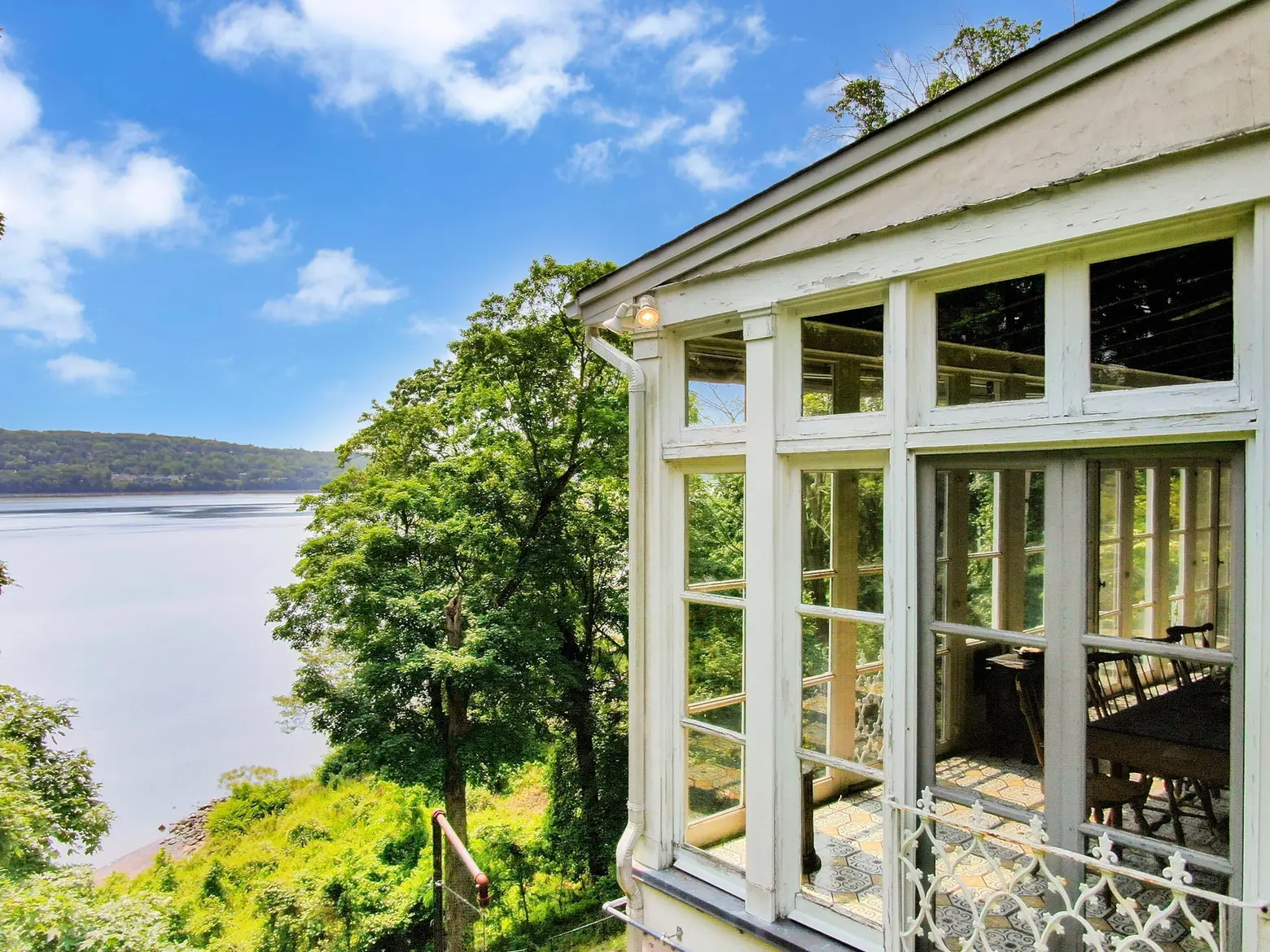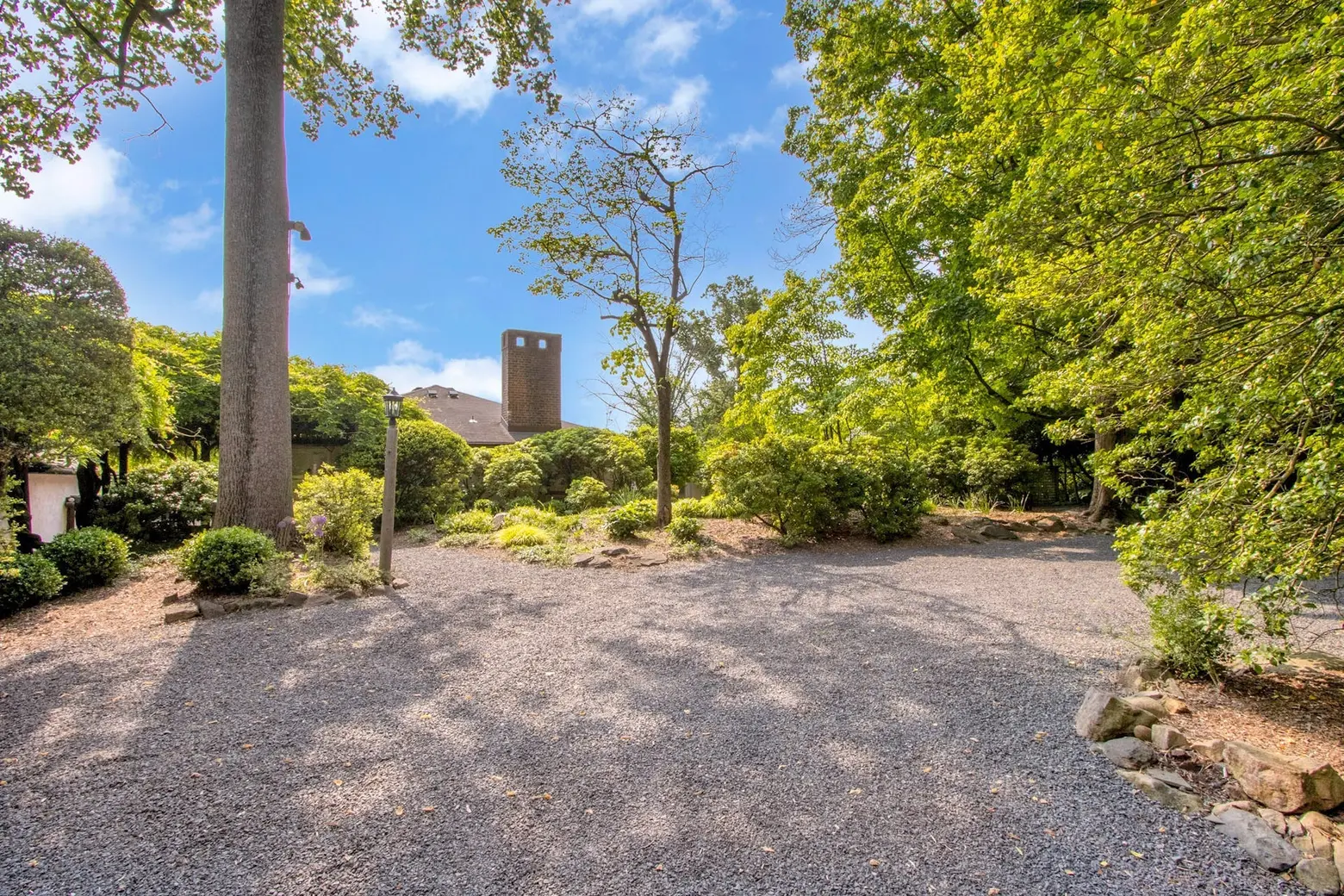 Built for the Lowndes family, the home was designed by renowned architect Eric Gugler and built by the artist Mary Lawrence Tonetti. Nearby are the riverfront village of Piermont, offering restaurants, shops and marinas. Snedens Landing also offers a private tennis court for residents only.
[Listing details: 99 Corbett Lane by Richard Ellis of Sotheby's International Realty]
RELATED:
Photo credit: Jump Visual/Ellis Sotheby's International Realty