Asking $4M, this historic carriage house in Snedens Landing was once home to Mike Wallace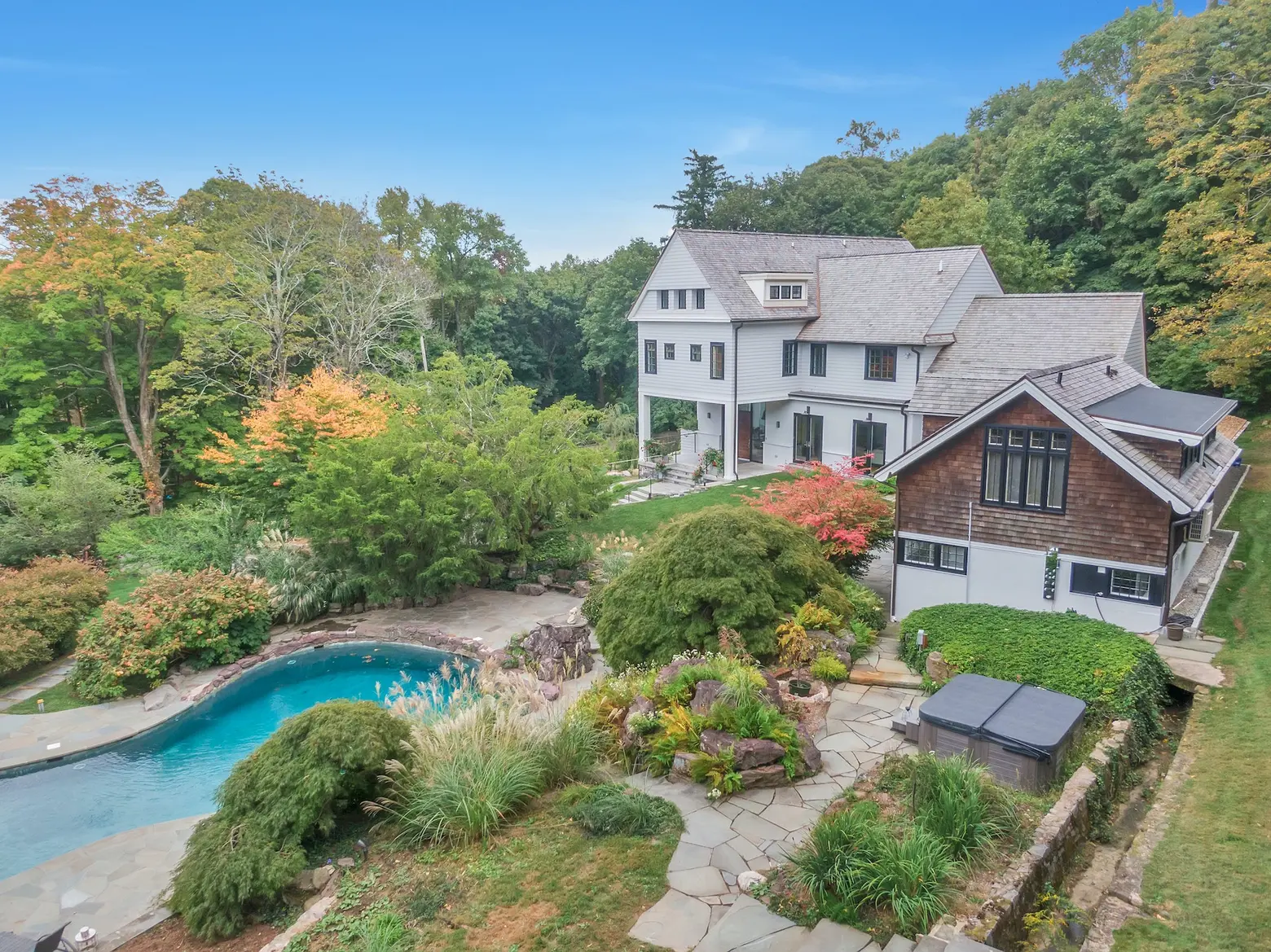 All photos by Andrea B. Swenson for Ellis Sotheby's International Realty
An incredible home in the exclusive enclave of Snedens Landing that was once home to award-winning journalist and 60 Minutes correspondent Mike Wallace has hit the market for $3,995,000. Situated on nearly a full acre, the 5,000-square-foot home is made up of a carriage house built in 1880 and a modern addition completed in 2020. As the listing states, it has the largest pool in Snedens Landing, "where Laurence Olivier, Ava Gardner, and Kirk Douglas entertained when Mike Wallace owned the property."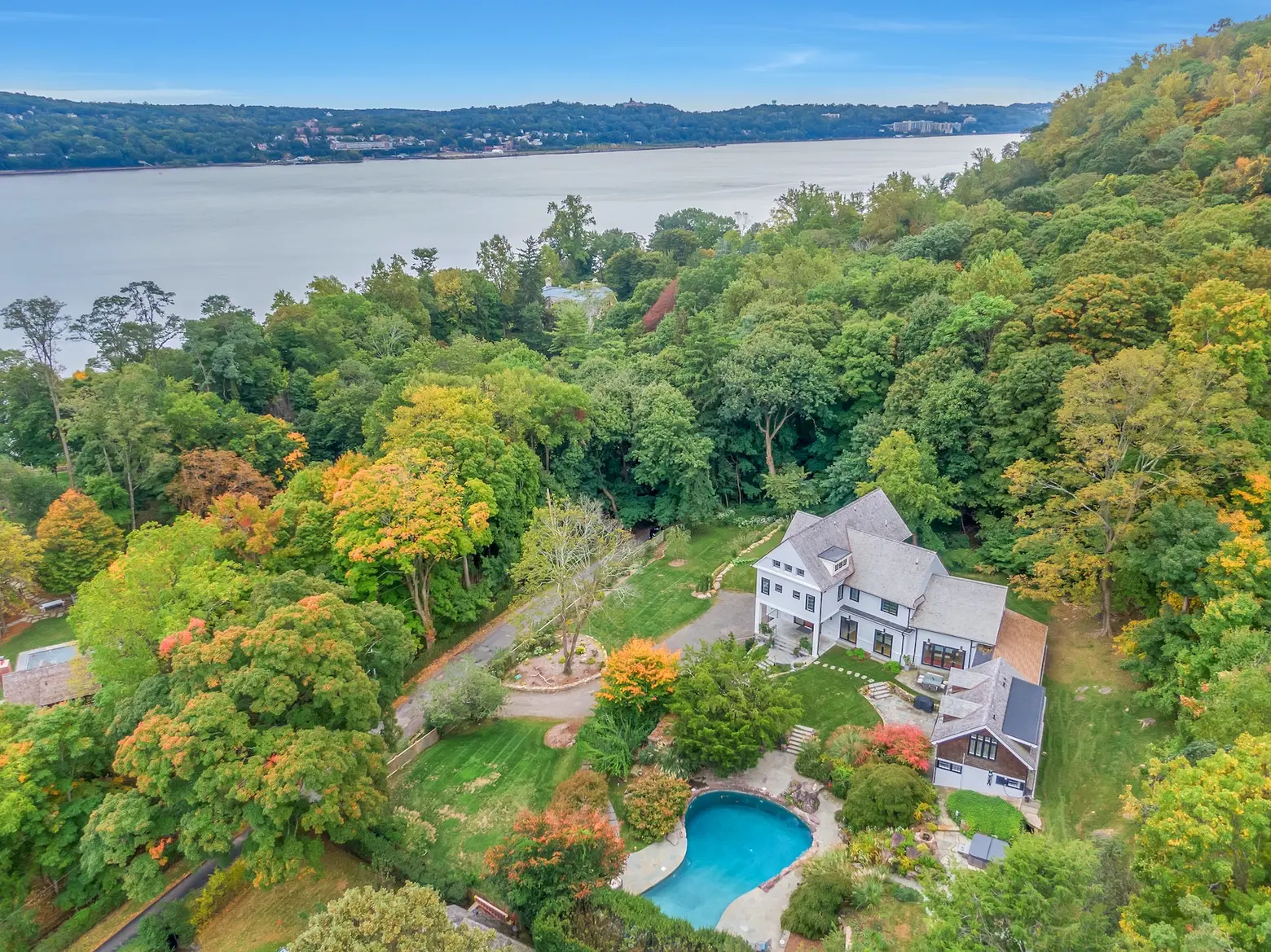 Snedens Landing is part of Palisades, New York, a Rockland County town on the Hudson River just 25 minutes from New York City that is known for attracting both celebrities and artists. This home is off a private lane and is part of the Snedens Landing historic district and is just one street over from the river and very close to the Snedens Landing Tennis Association's court.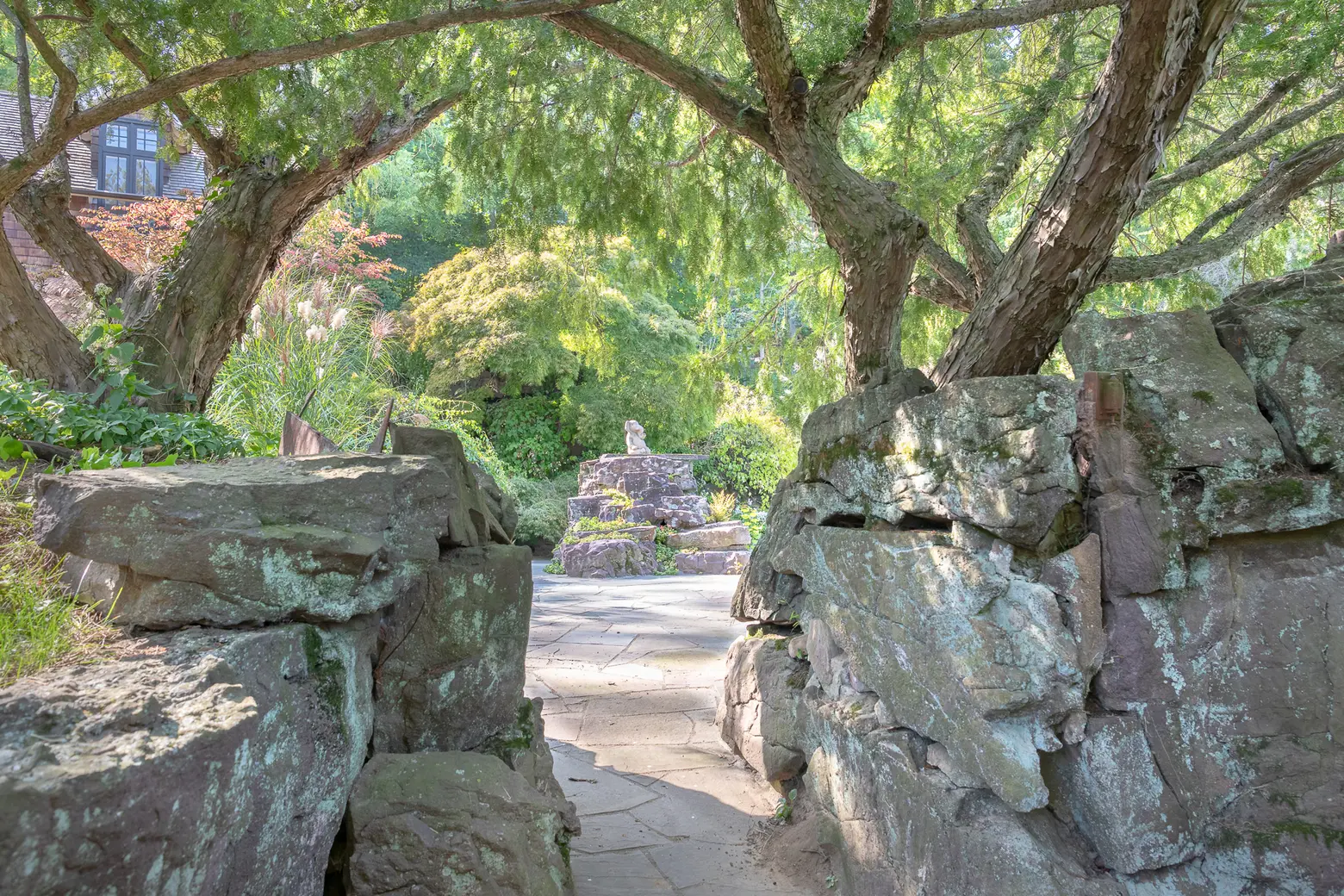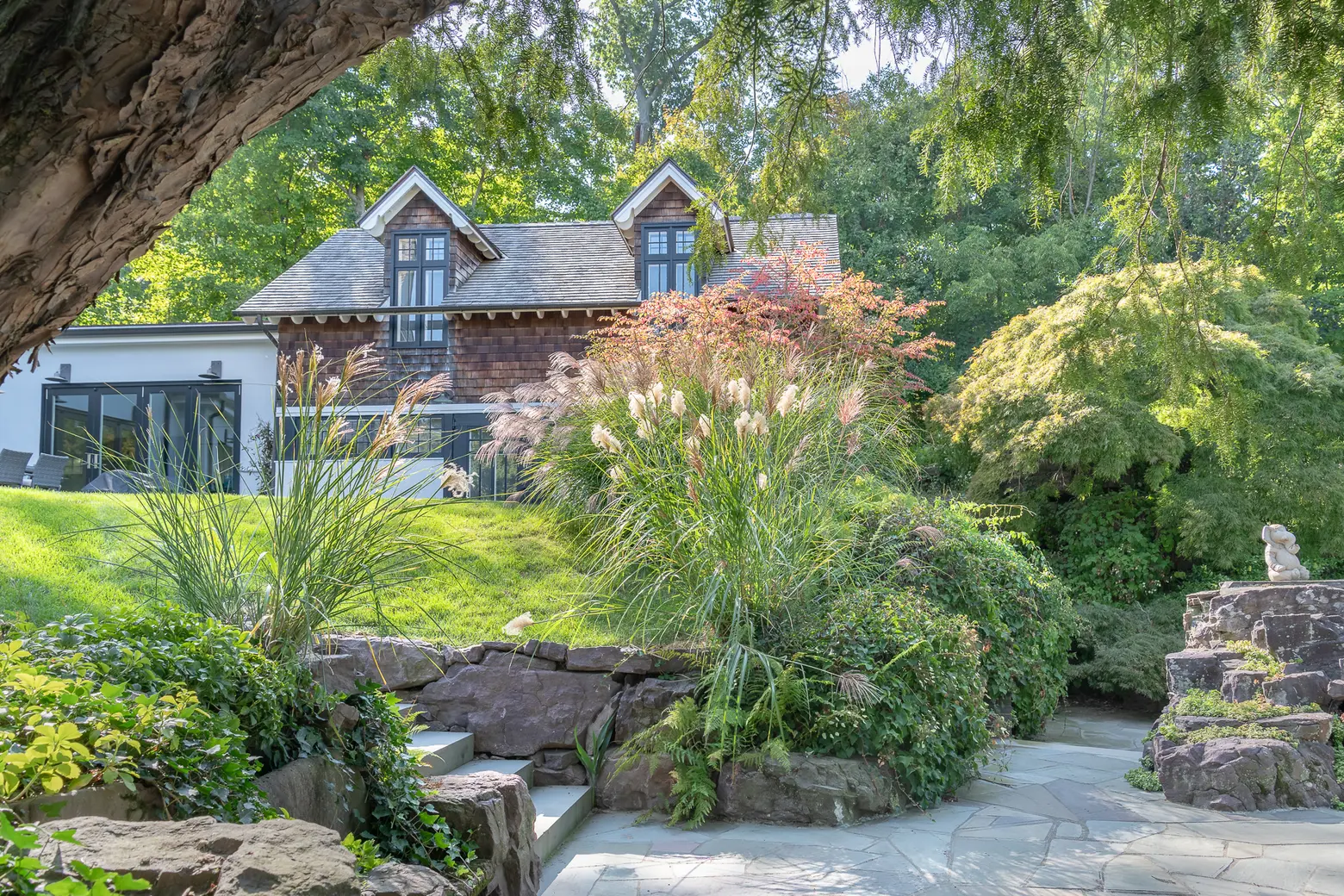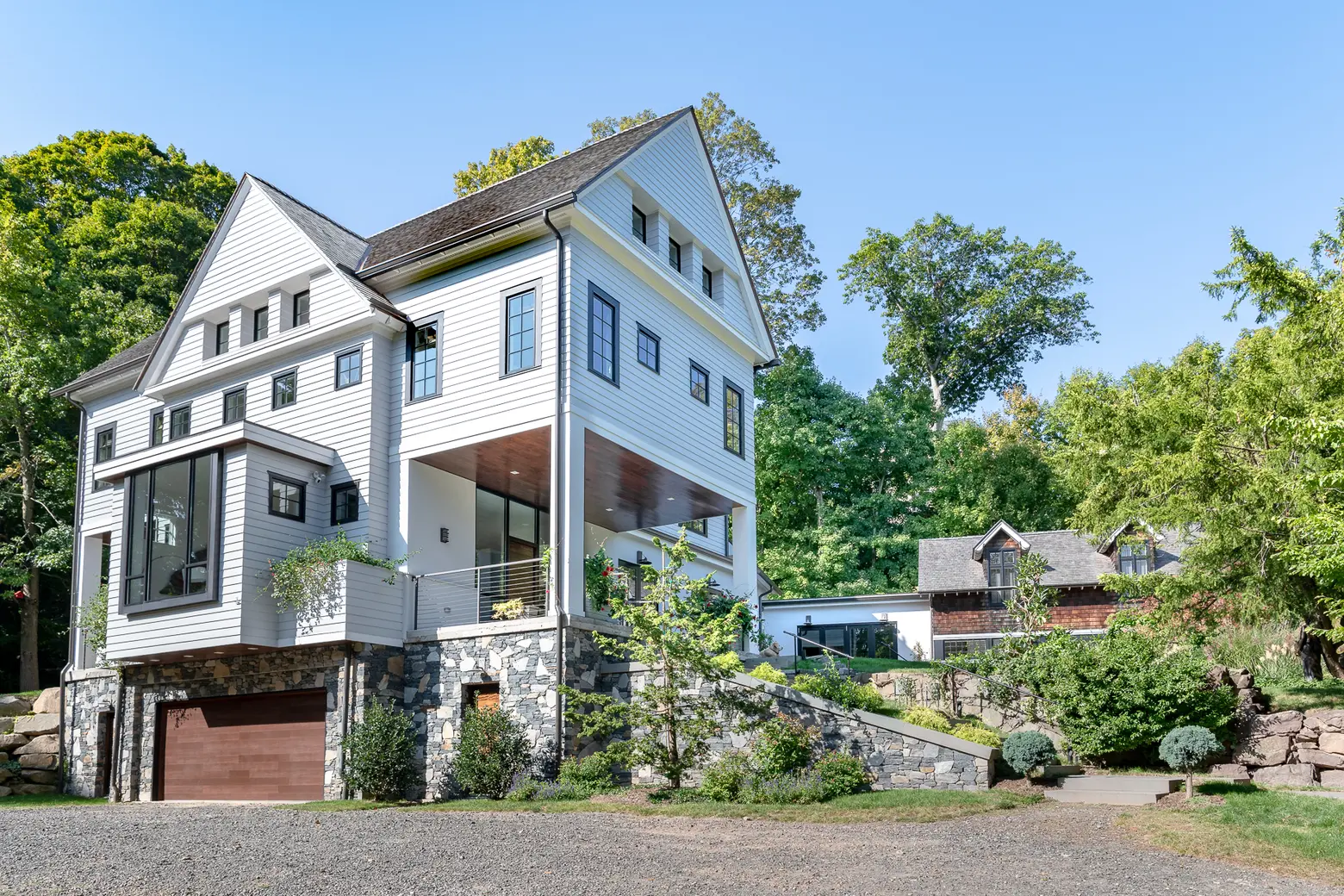 The original carriage house was built in 1880, with the modern addition accounting for the majority of its square footage today. It's still known as "Gilman's Carriage House," for Winthrop Gilman who "was the first historian in Snedens Landing who collected stories from the 18th & 19th centuries," according to the listing. Today, it functions as a smart house and includes a four-car heated garage and a guest suite.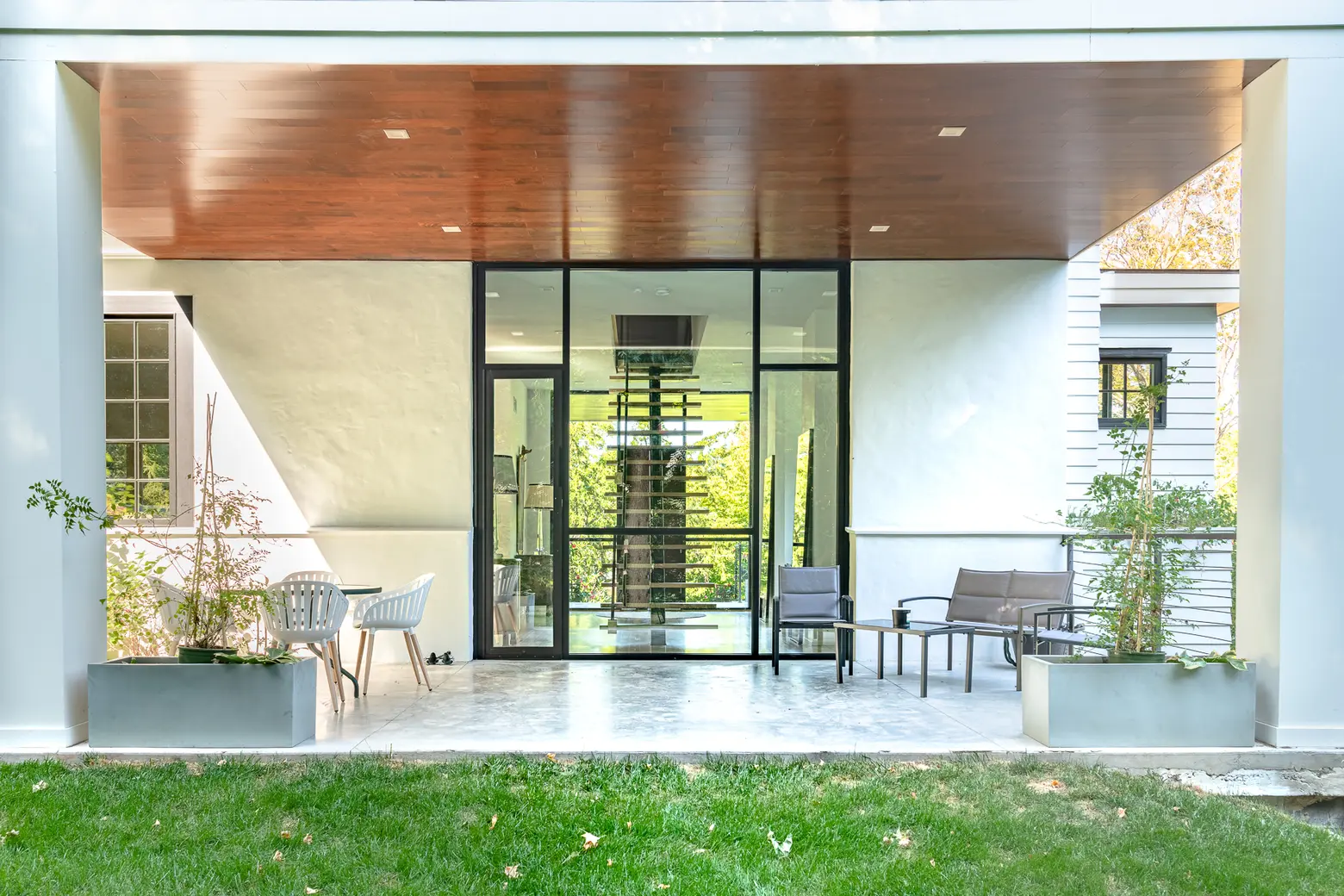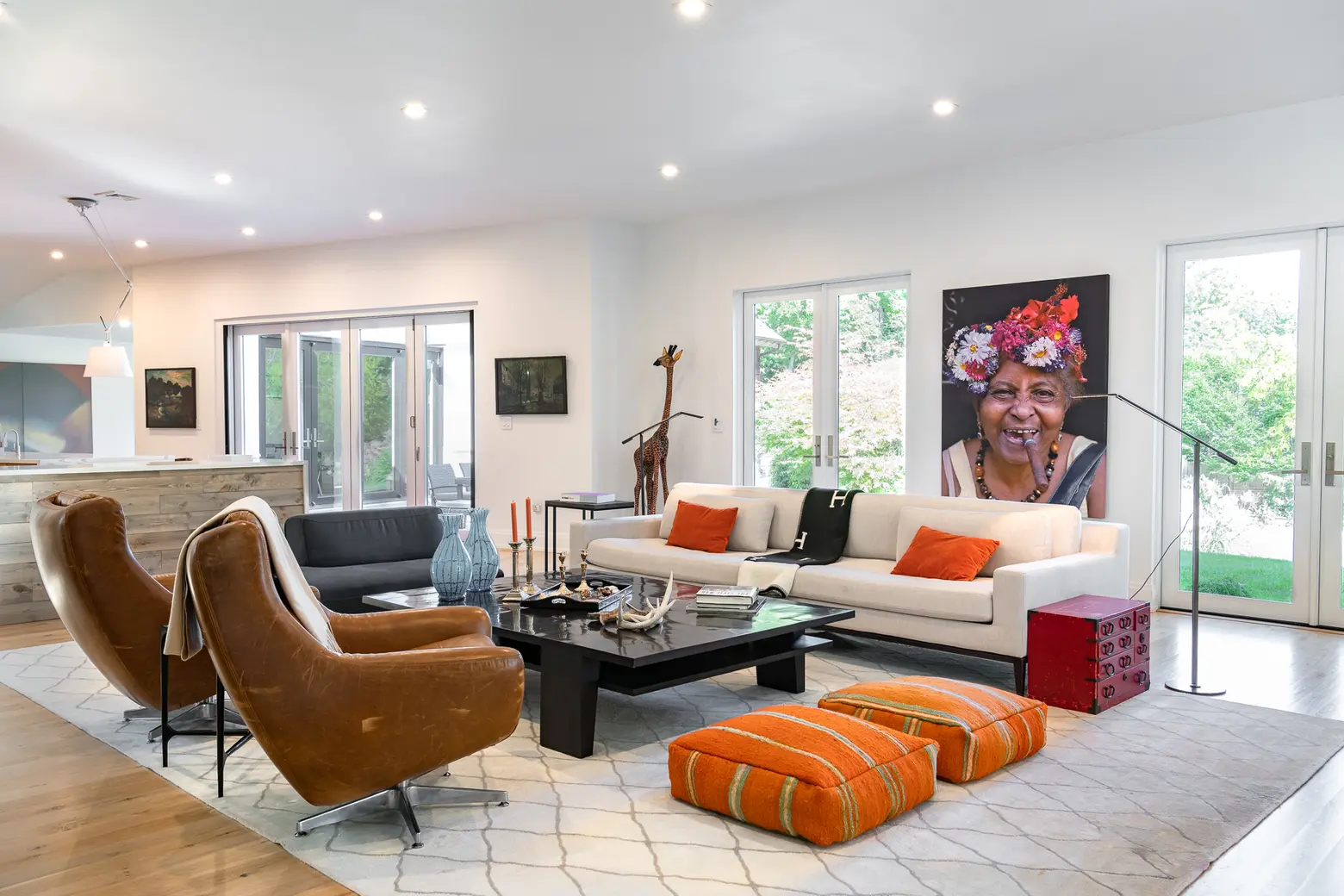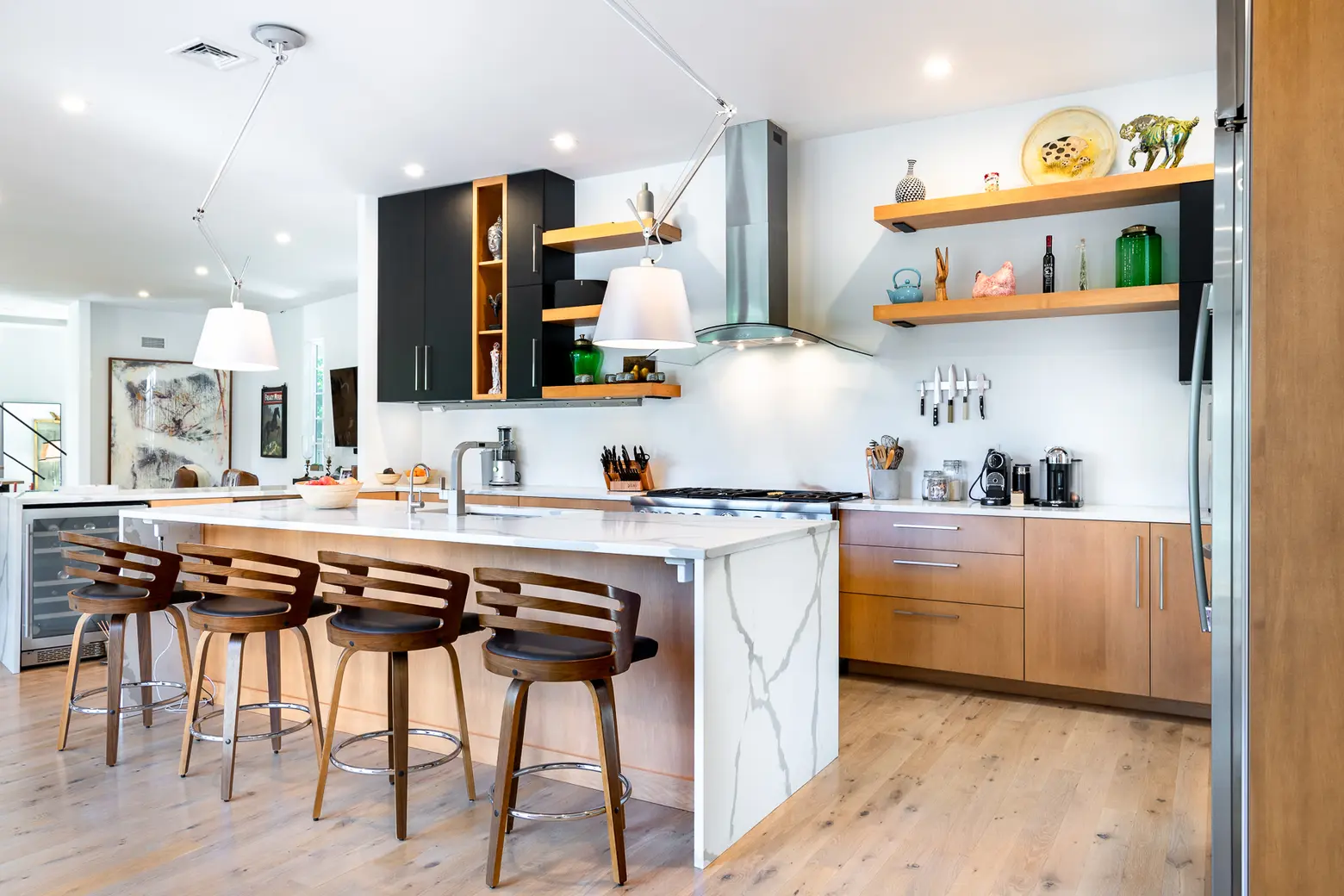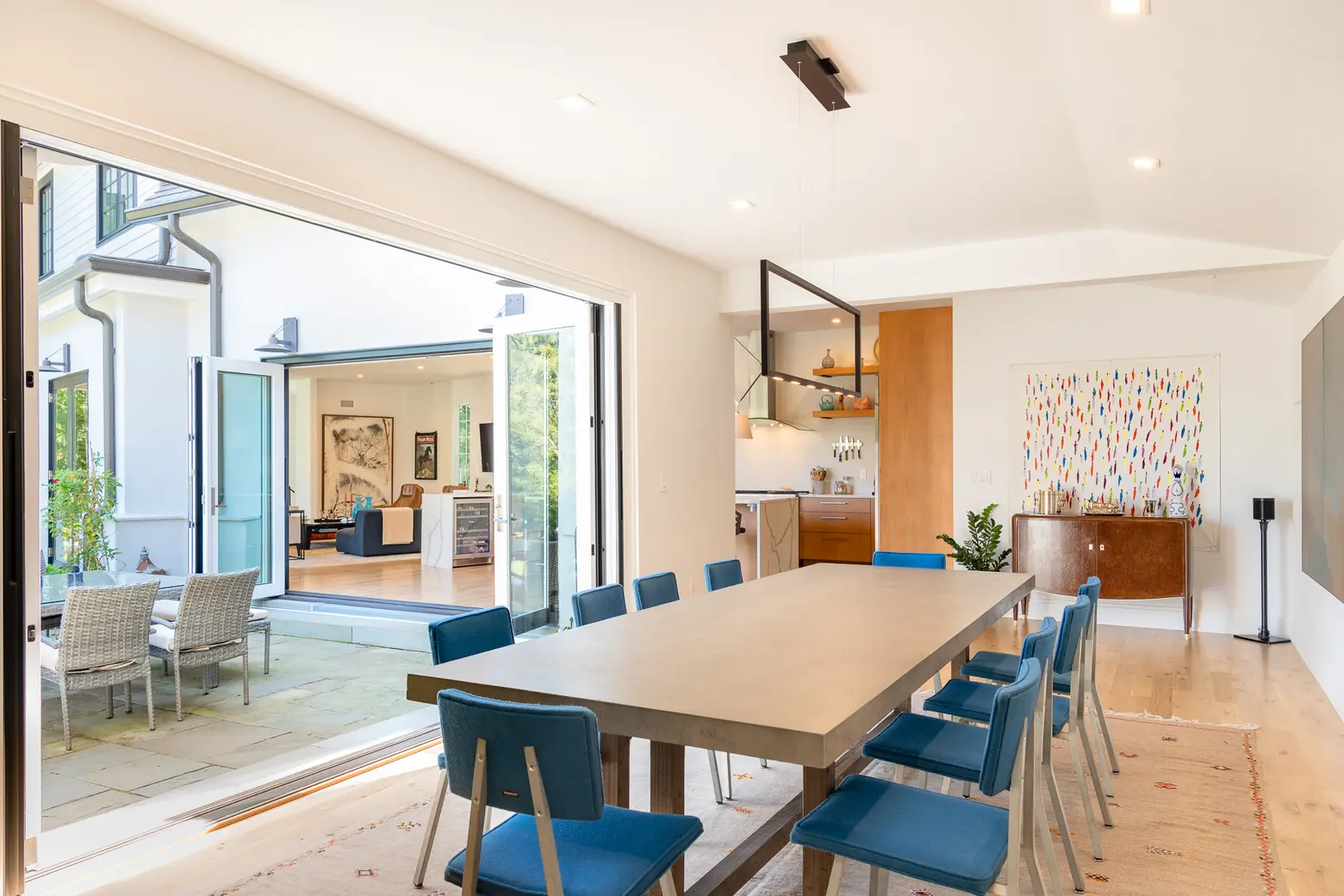 Throughout, you'll find white oak flooring and 12-foot ceilings. Off the kitchen and dining room are retractable doors that open to the outdoor bluestone patios and gardens.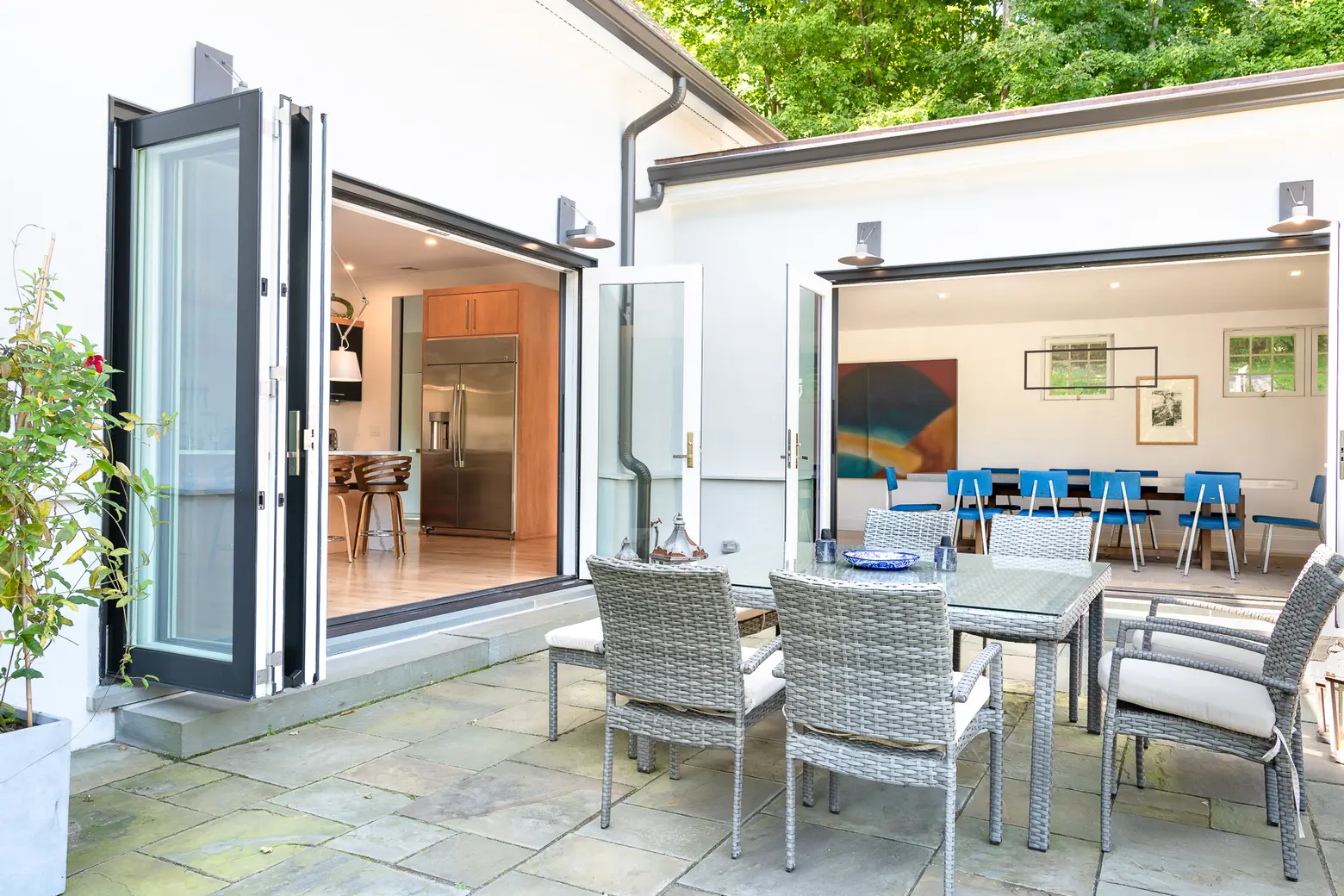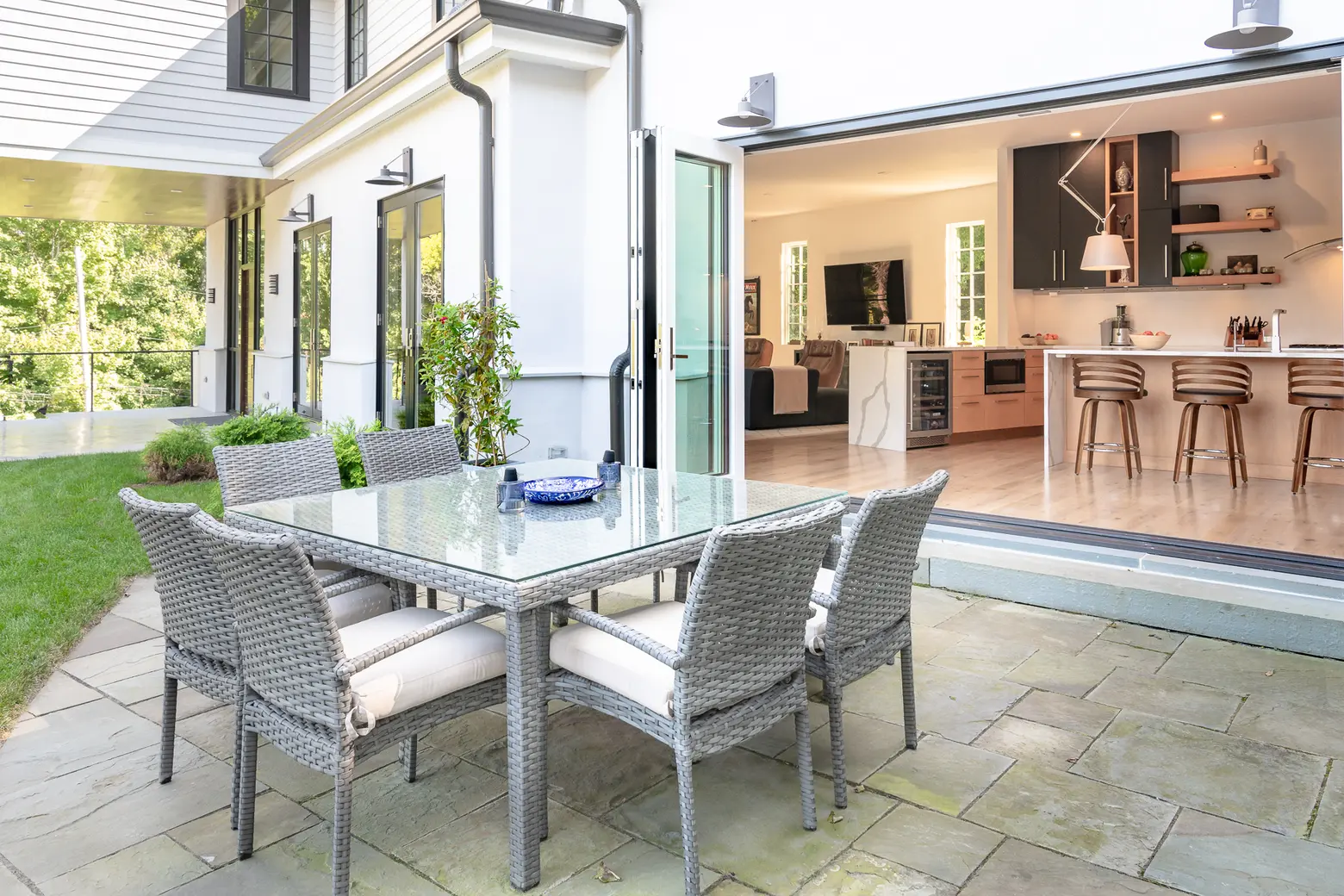 Because of the main space's L-shaped configuration, it feels as though the entire living space opens to the yard.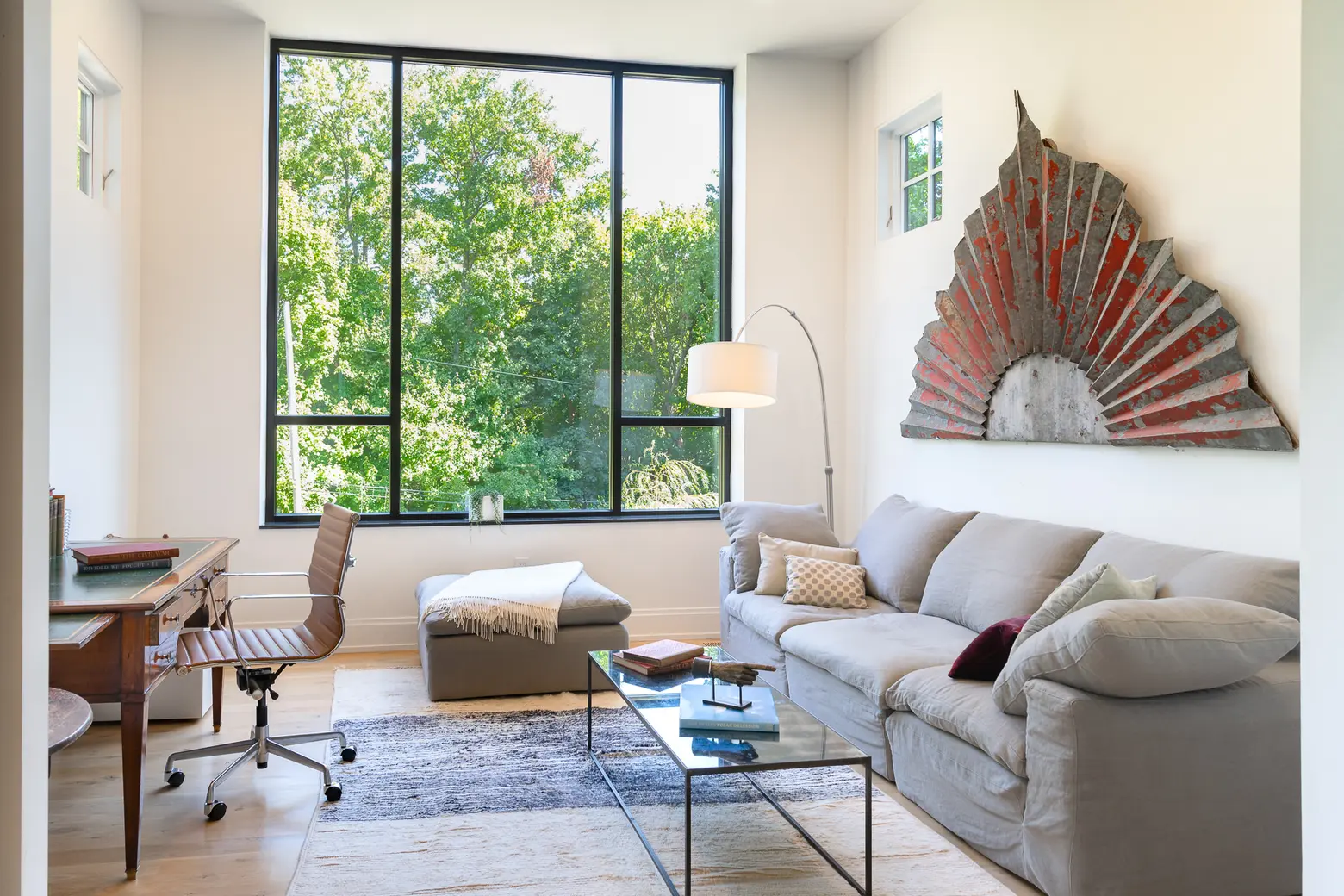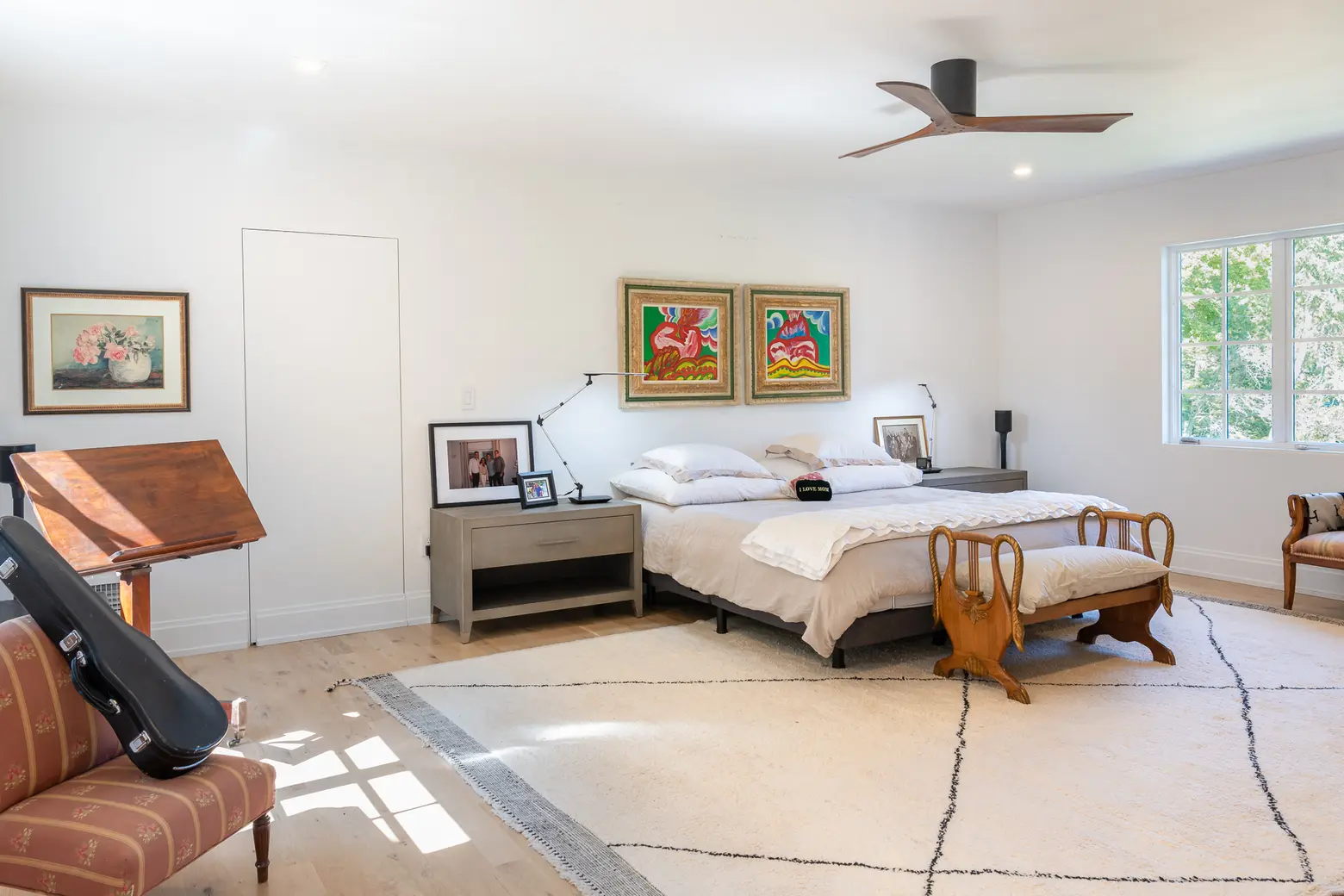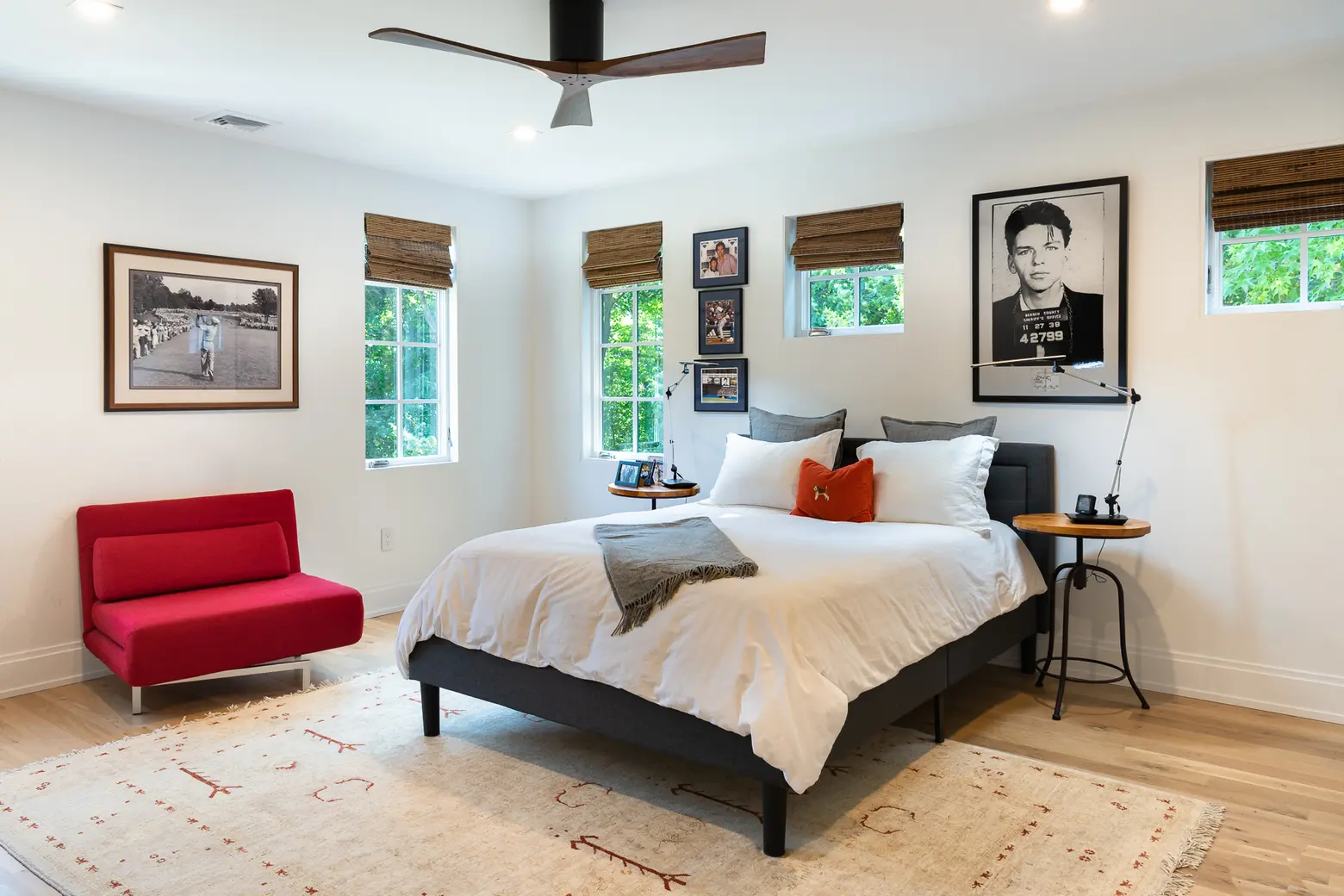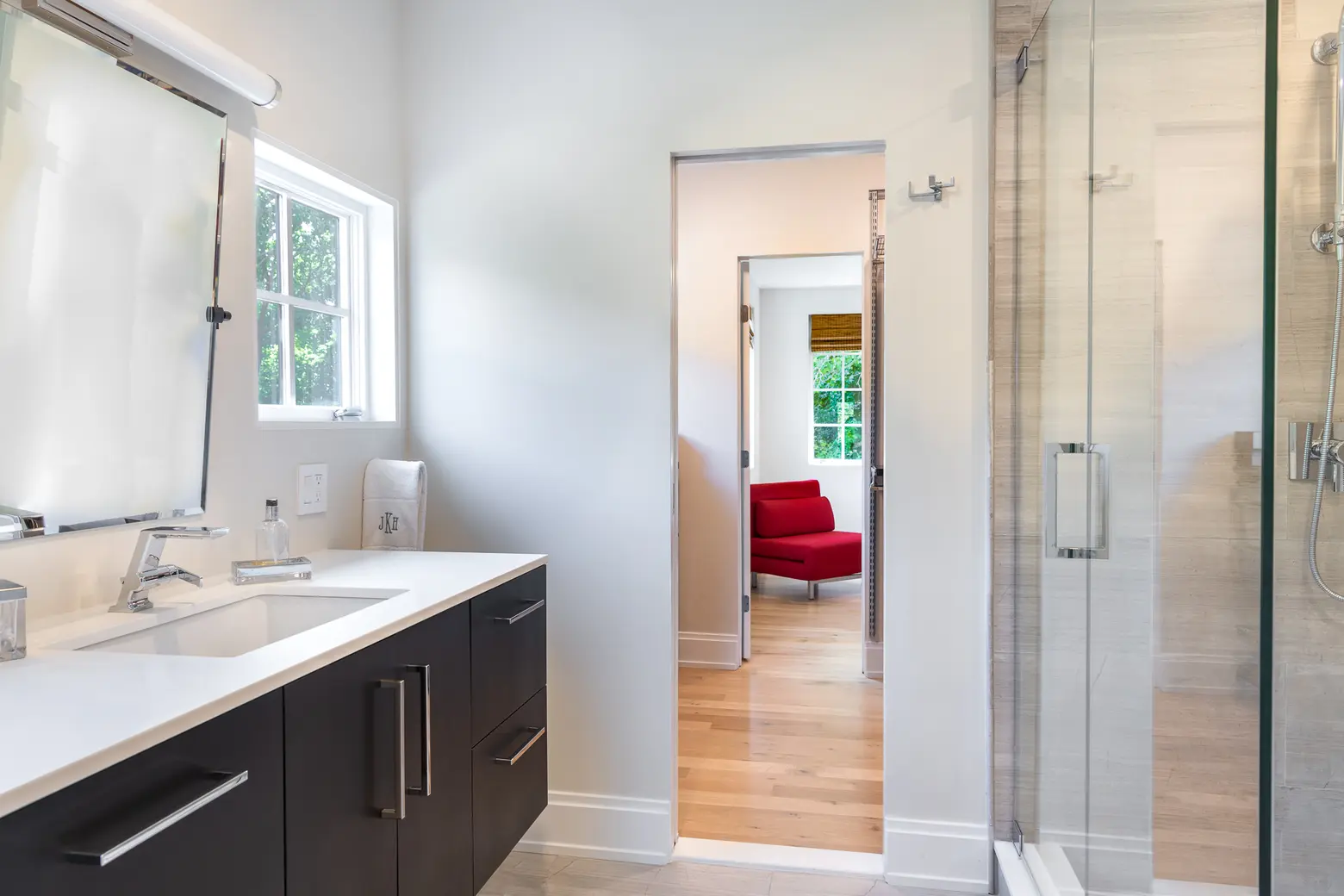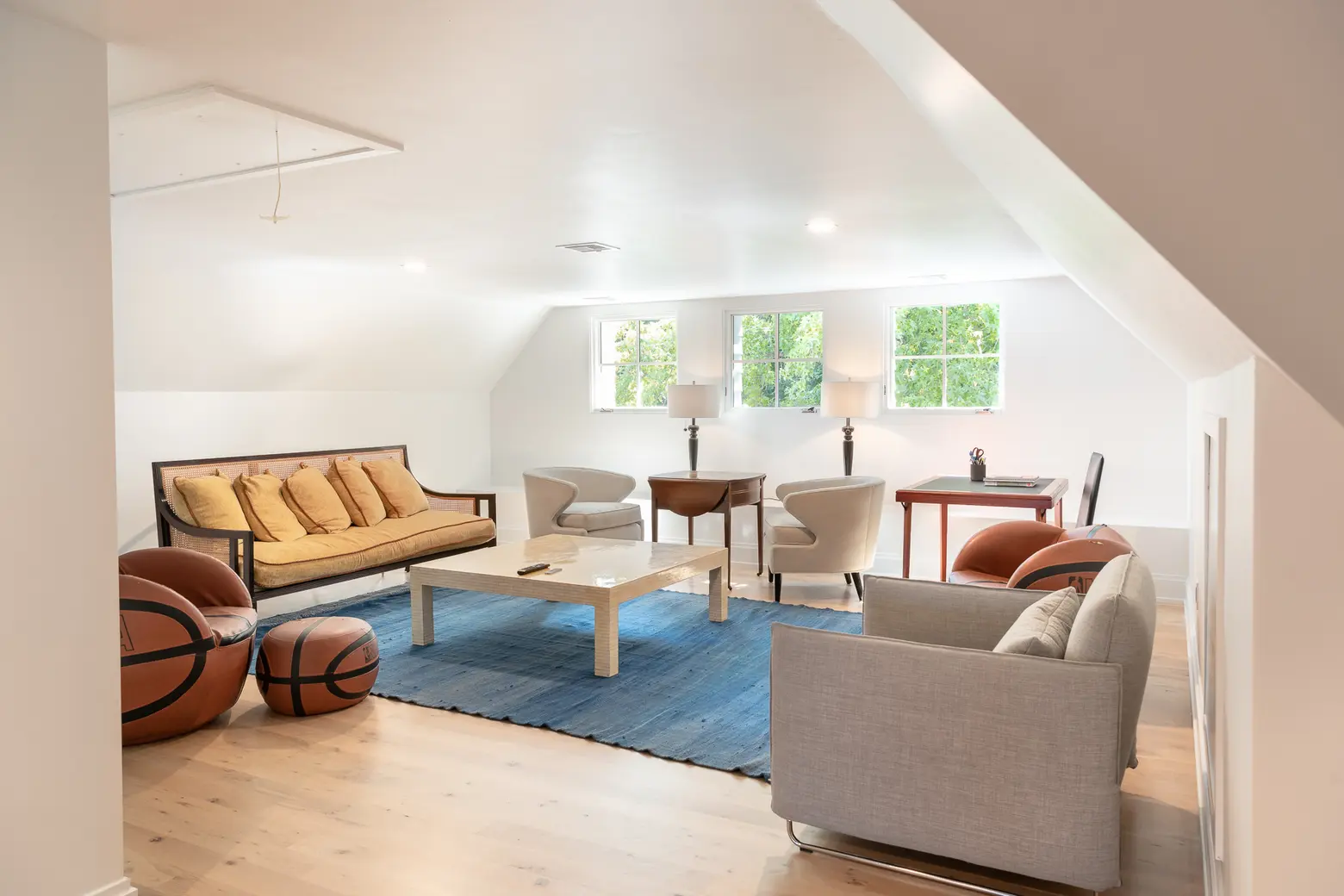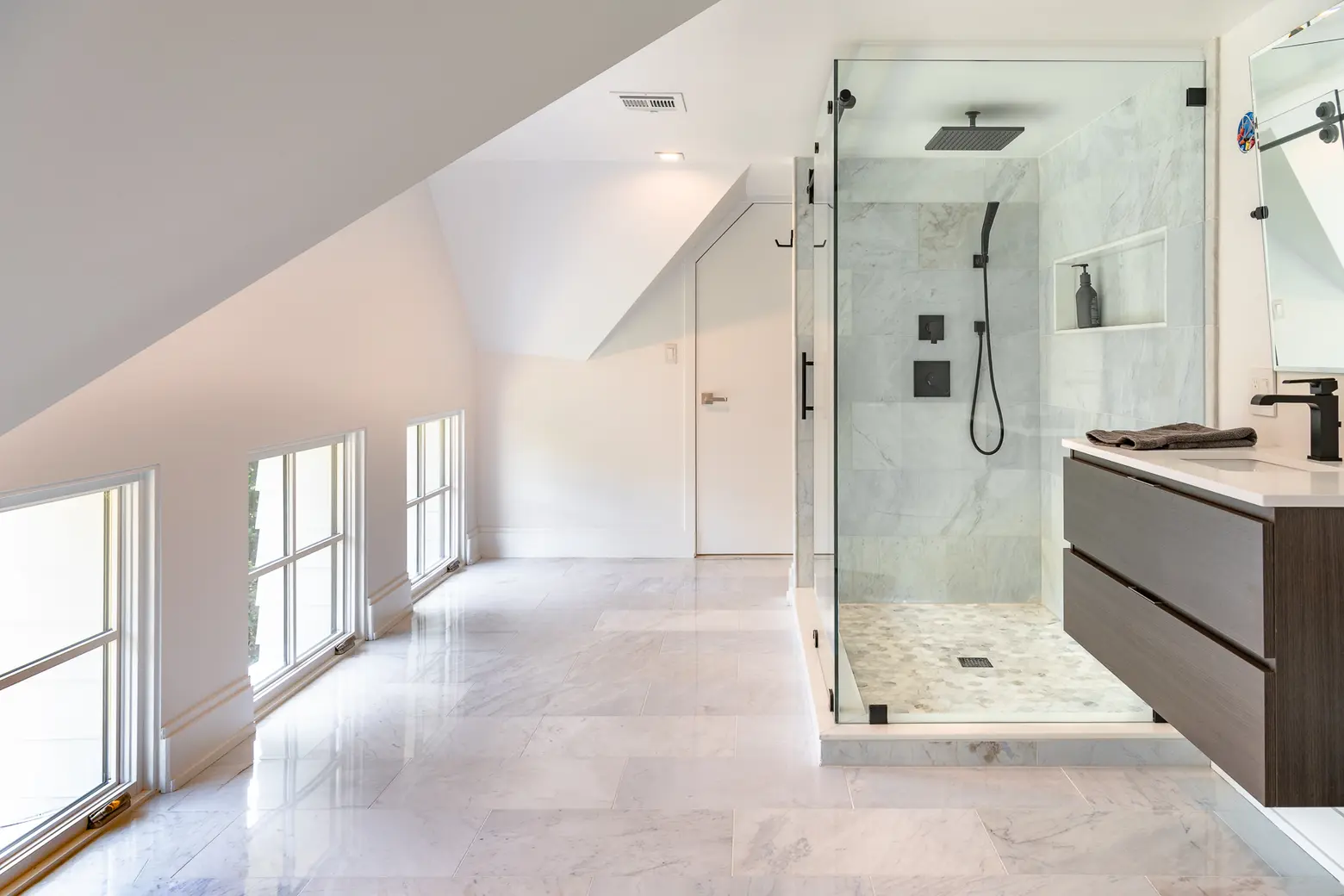 There are five bedrooms, five full bathrooms, and two half bathrooms.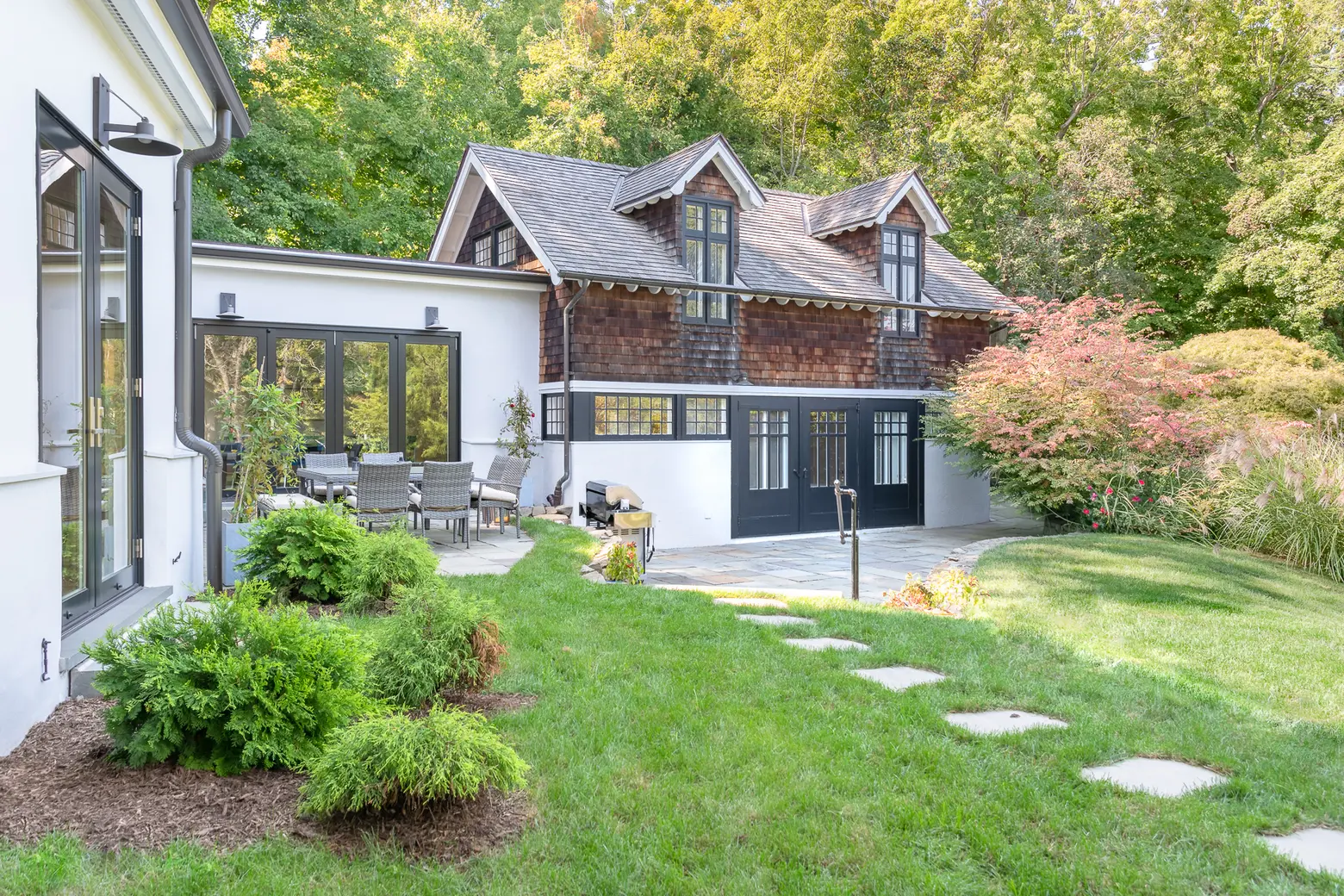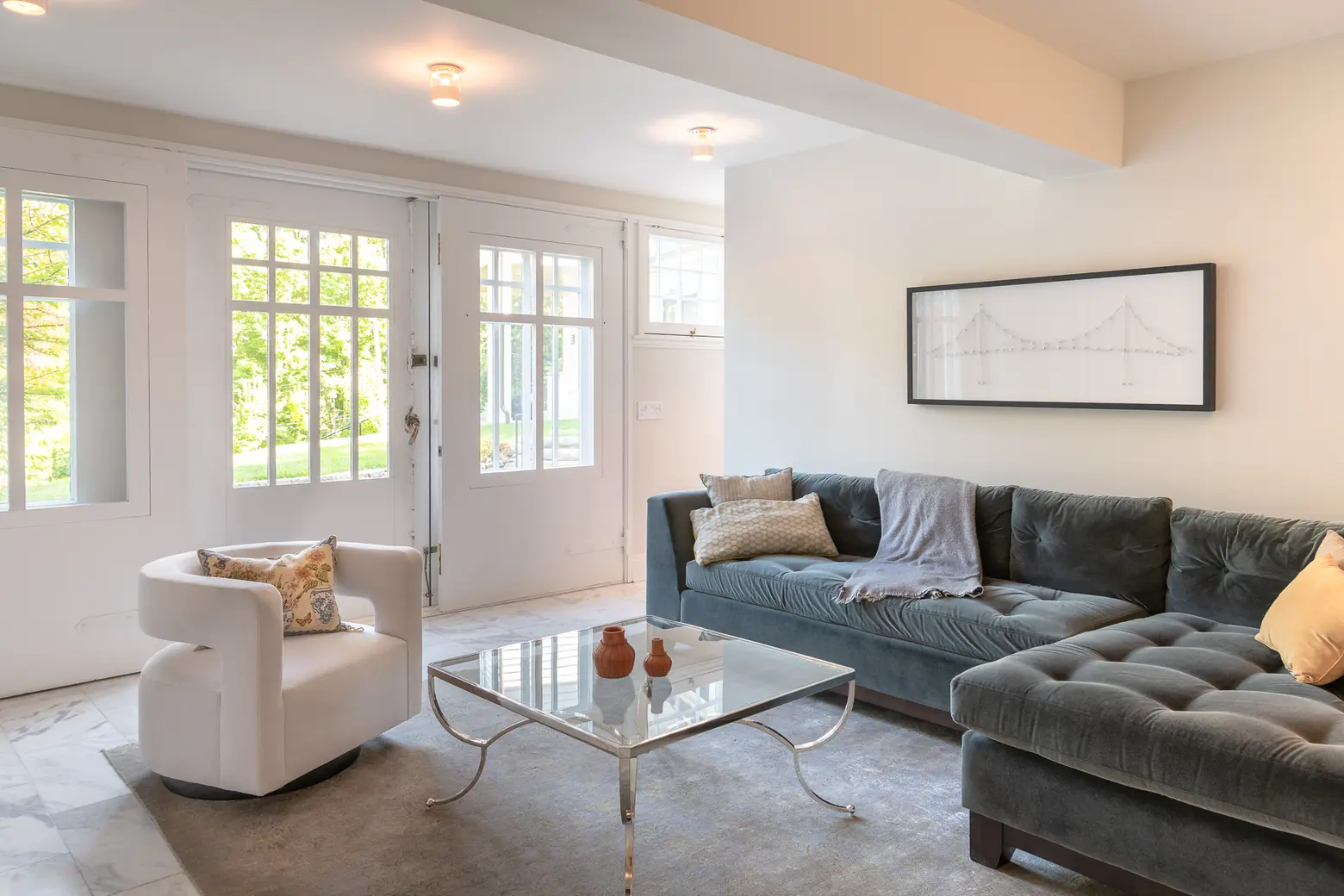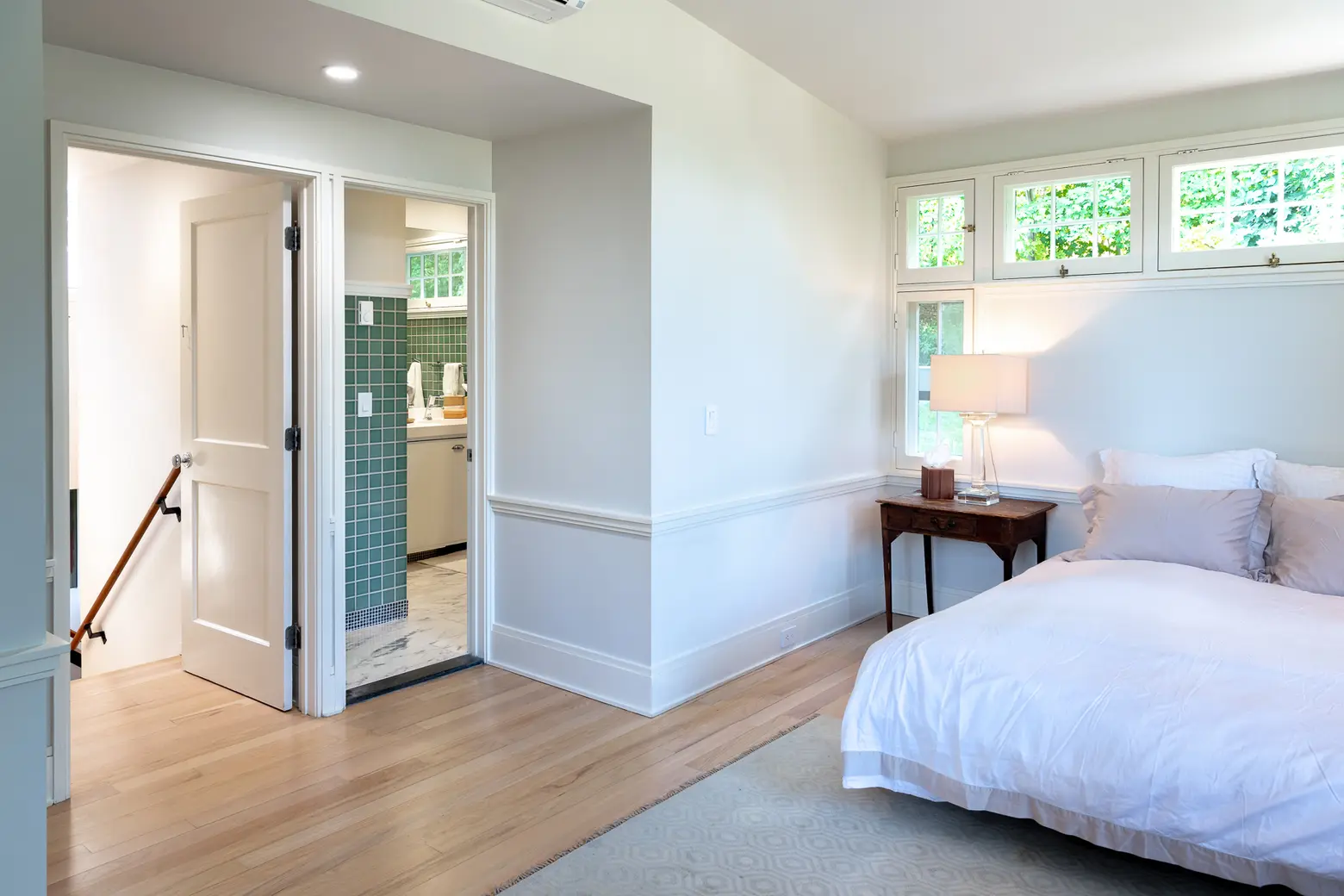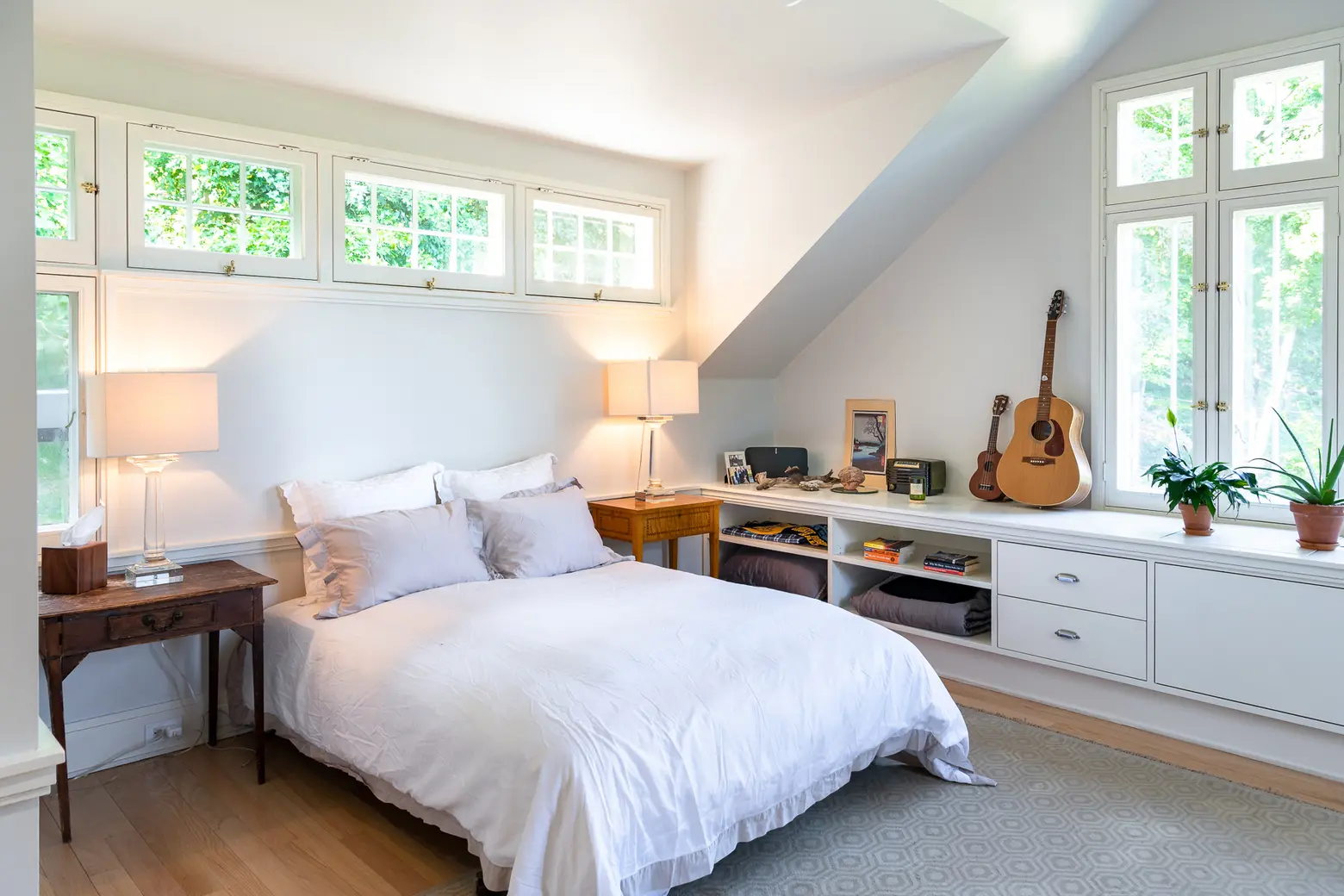 The carriage house now serves as the guest suite.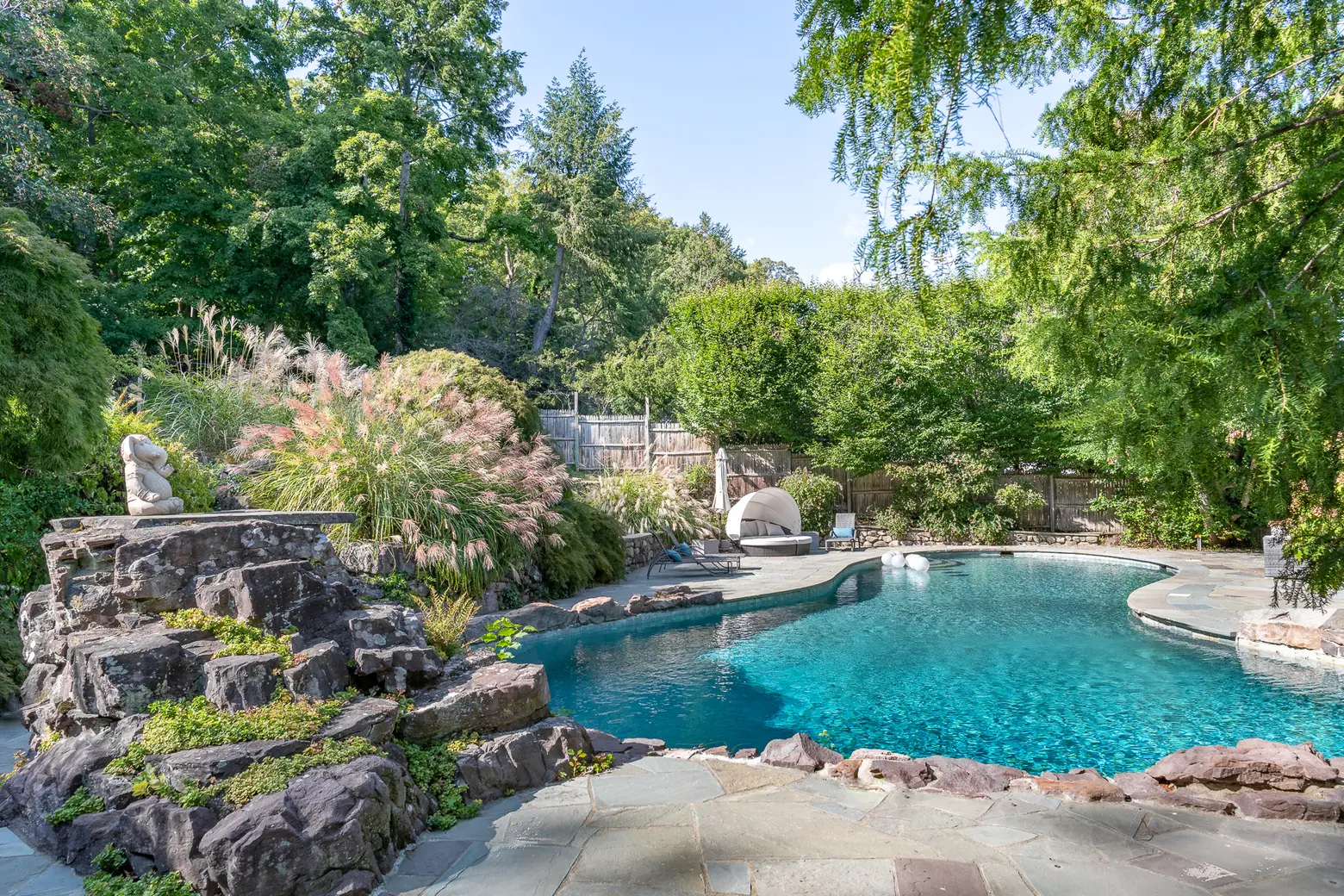 As mentioned, the pool is the largest in the community.
[Listing: 11 Lawrence Lane by Richard Ellis of Ellis Sotheby's International Realty]
RELATED:
Photo credit: Andrea B. Swenson for Ellis Sotheby's International Realty