This $425K Hell's Kitchen studio may be small, but its renovation will not disappoint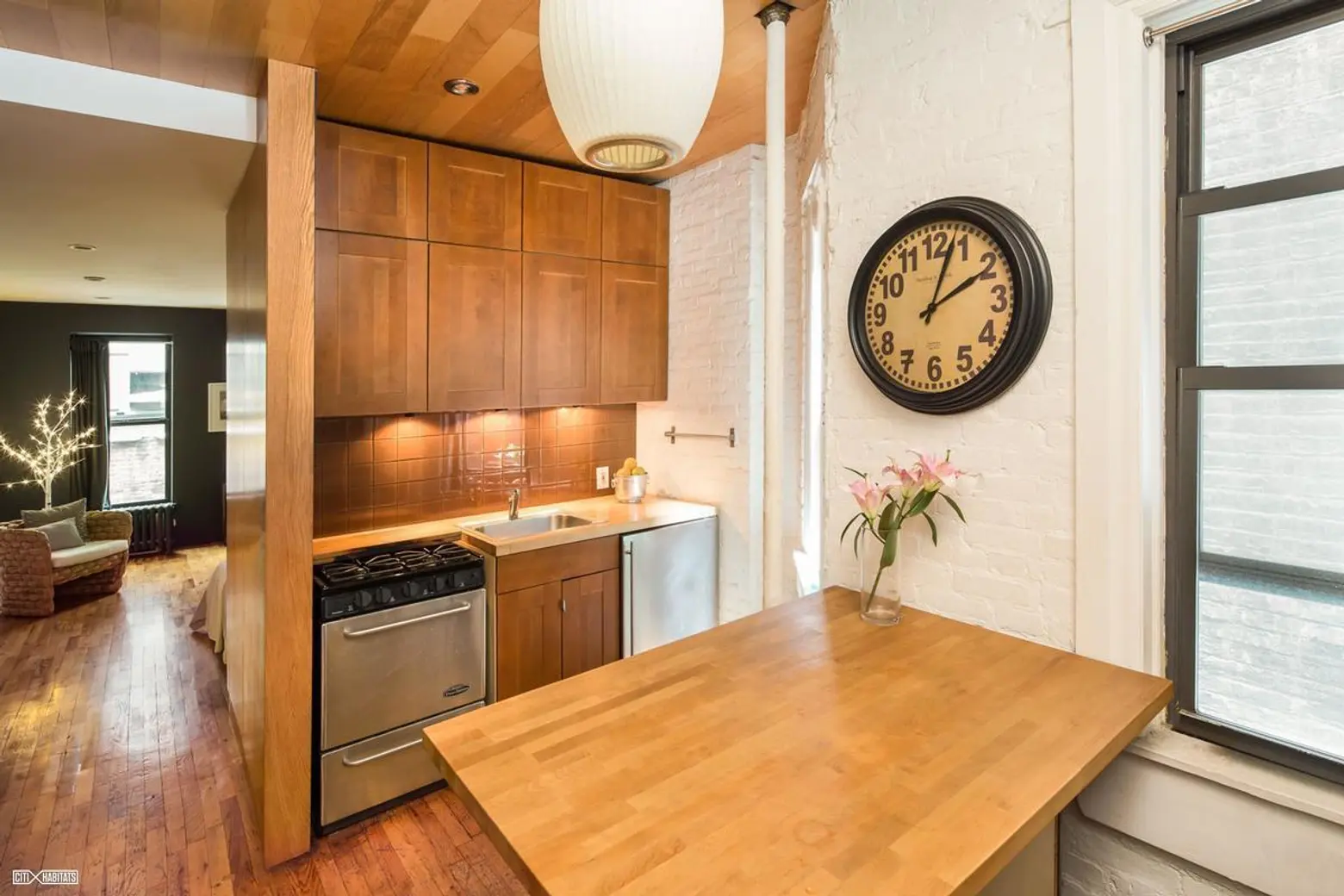 How much can you do with 410 square feet? Surprisingly, quite a bit. A renovation at this Hell's Kitchen studio, located within the 433 West 54th Street cooperative, has tried to maximize space in any way possible. Case in point: a Murphy bed "cabinet" with the option to tuck your bed away in style, a corner kitchen lined with wood that also holds storage underneath a compact breakfast bar, and a fire escape that makes for a suitable outdoor space. After last selling in 2010 for $340,000, the studio is asking $425,000.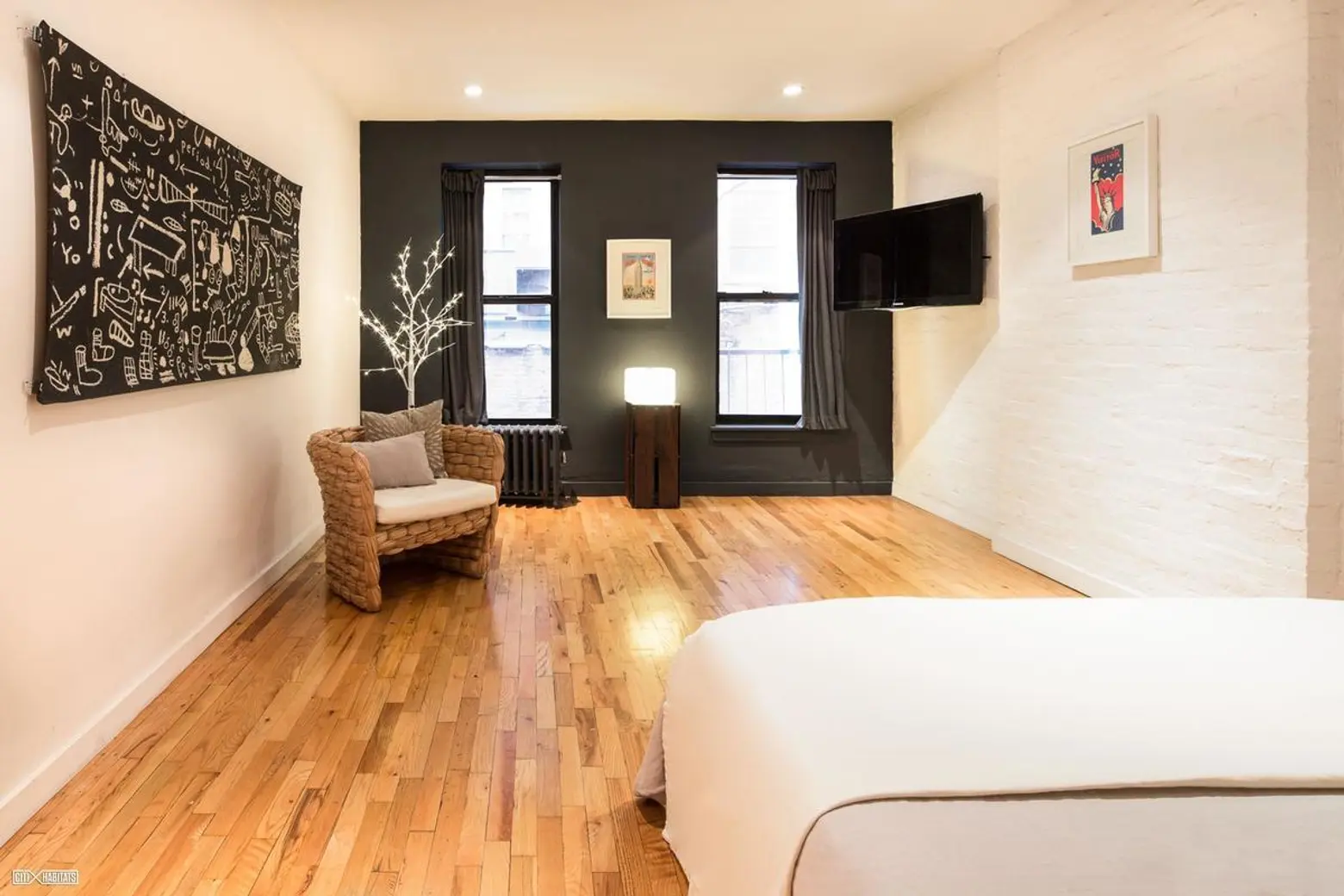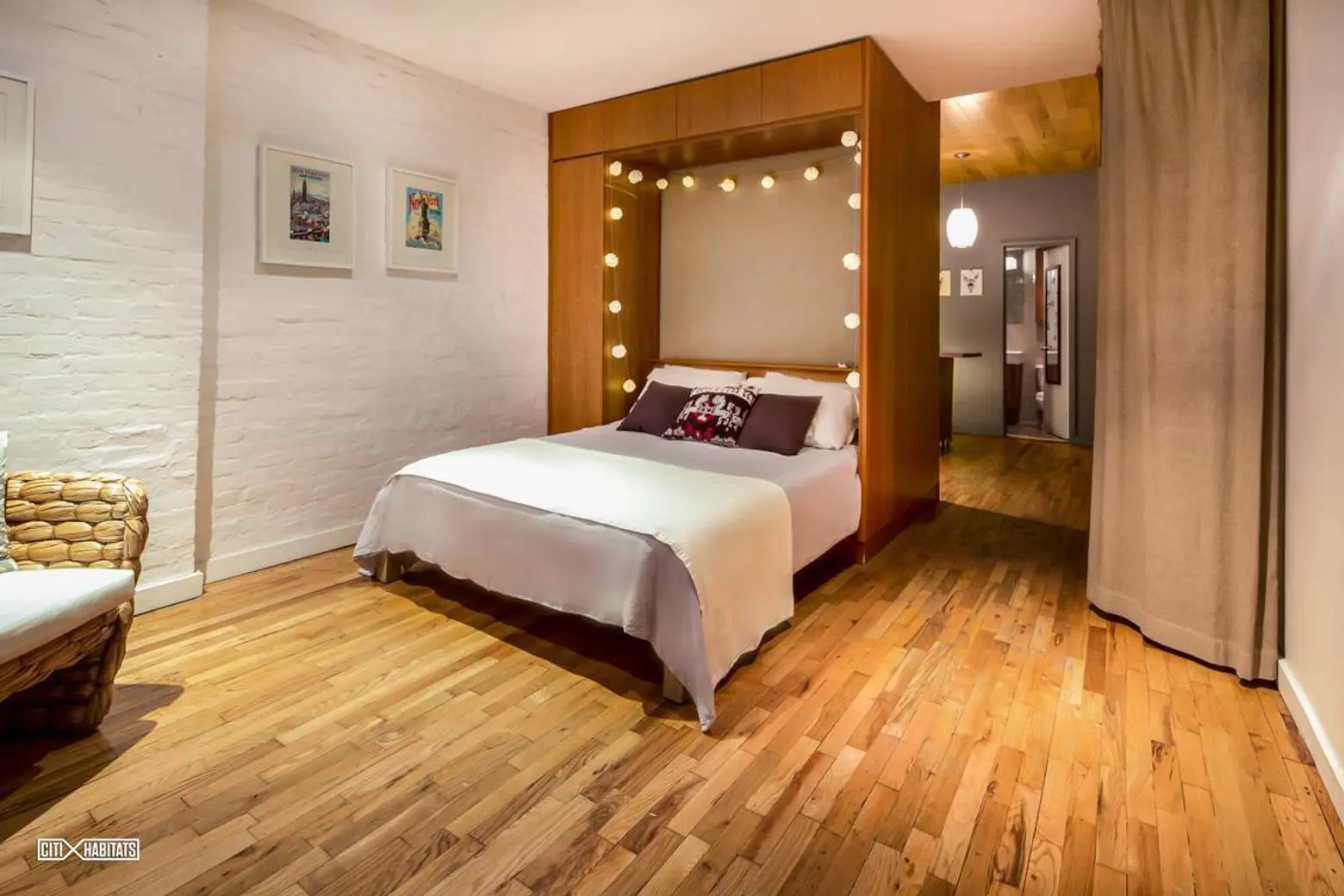 The apartment is located on the second floor of the prewar building. A short hallway leads to the open living/bedroom space lined with painted exposed brick. The Murphy bed easily pops up to create a larger living room.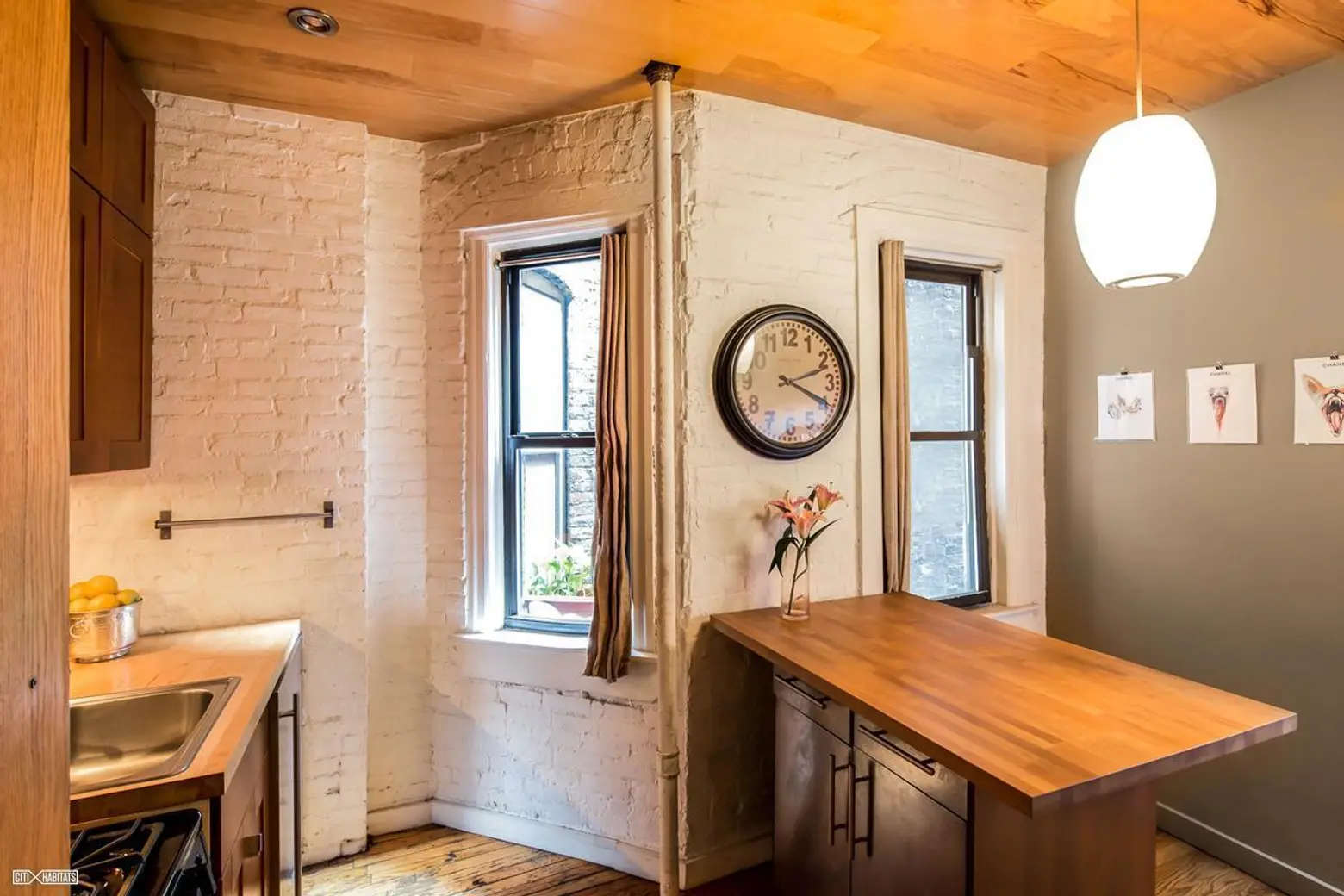 The windowed, eat-in kitchen has a wood paneled ceiling that blends with the cabinetry and floors. And the breakfast bar can be adapted for both cooking prep and eating. Recessed lighting on dimmers provide mood lighting. The only thing to kill the mood is the mini fridge.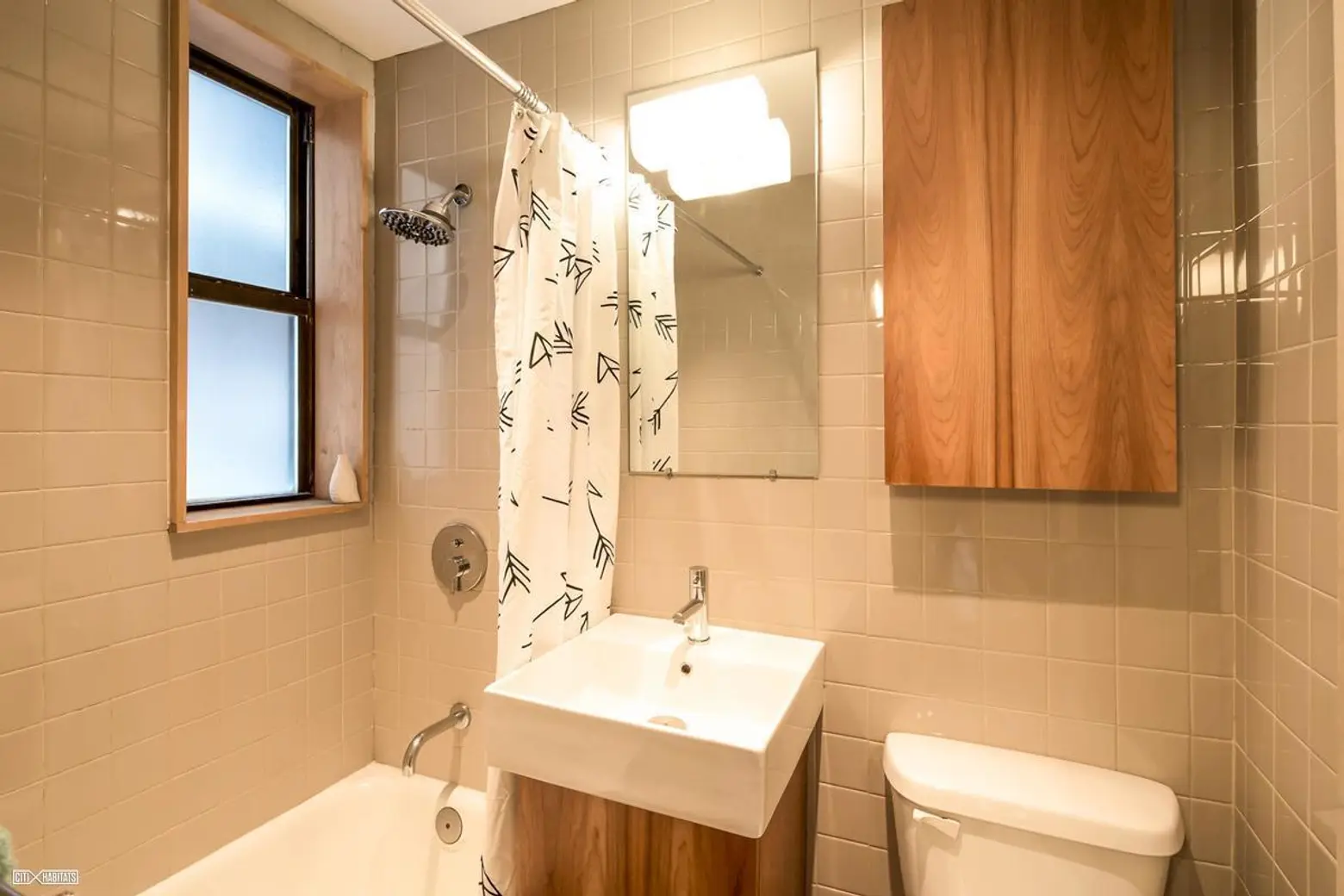 The bathroom, also with wood finishes, is located adjacent to the kitchen.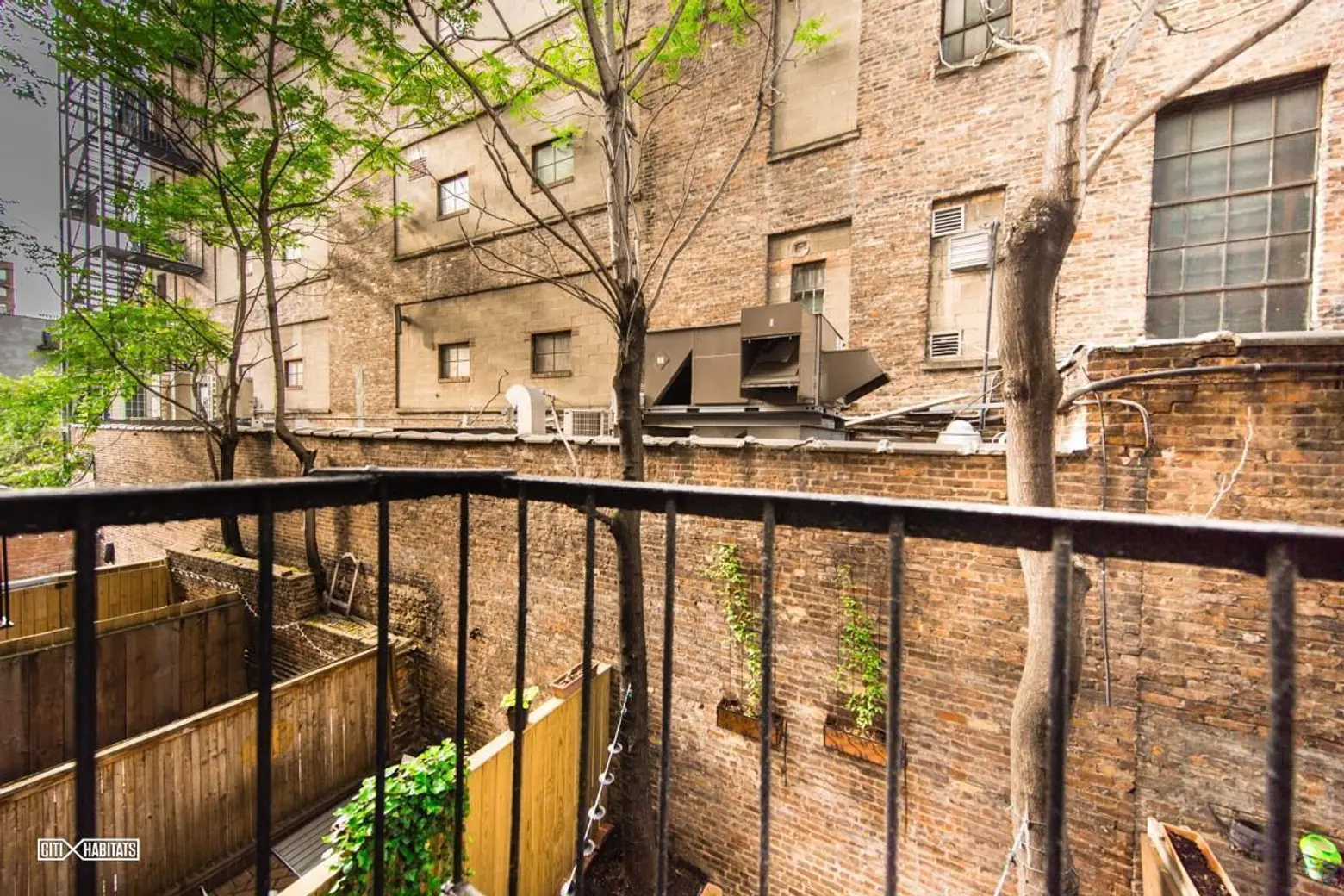 Your "outdoor space"–just a fire escape, but still–looks down onto the surrounding townhouse gardens.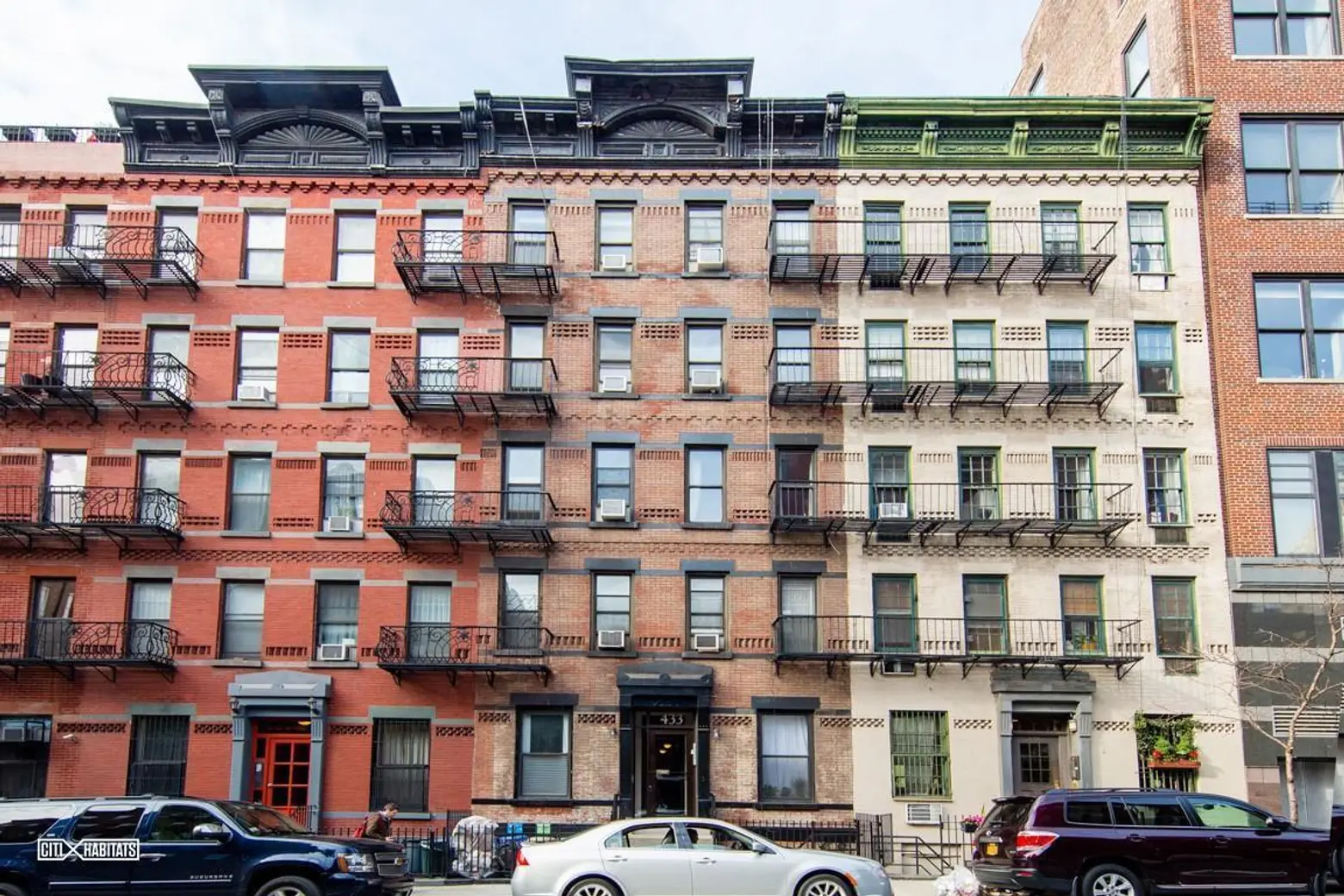 433 West 54th Street, an apartment built in the 1920s with 20 units, is right in the middle of 9th and 10th avenues. The Hell's Kitchen location is convenient and an equal distanced walk to either the waterfront and Central Park. Nearby park space is always a good thing when you're living in 410 square feet.
[At CityRealty]
[Listing: 433 West 54th Street, #8 by Carey Larsen for Citi Habitats]
Photos courtesy of Citi Habitats
RELATED: