The Urban Lens: Inside the Christmas wonderland that is Rolf's German Restaurant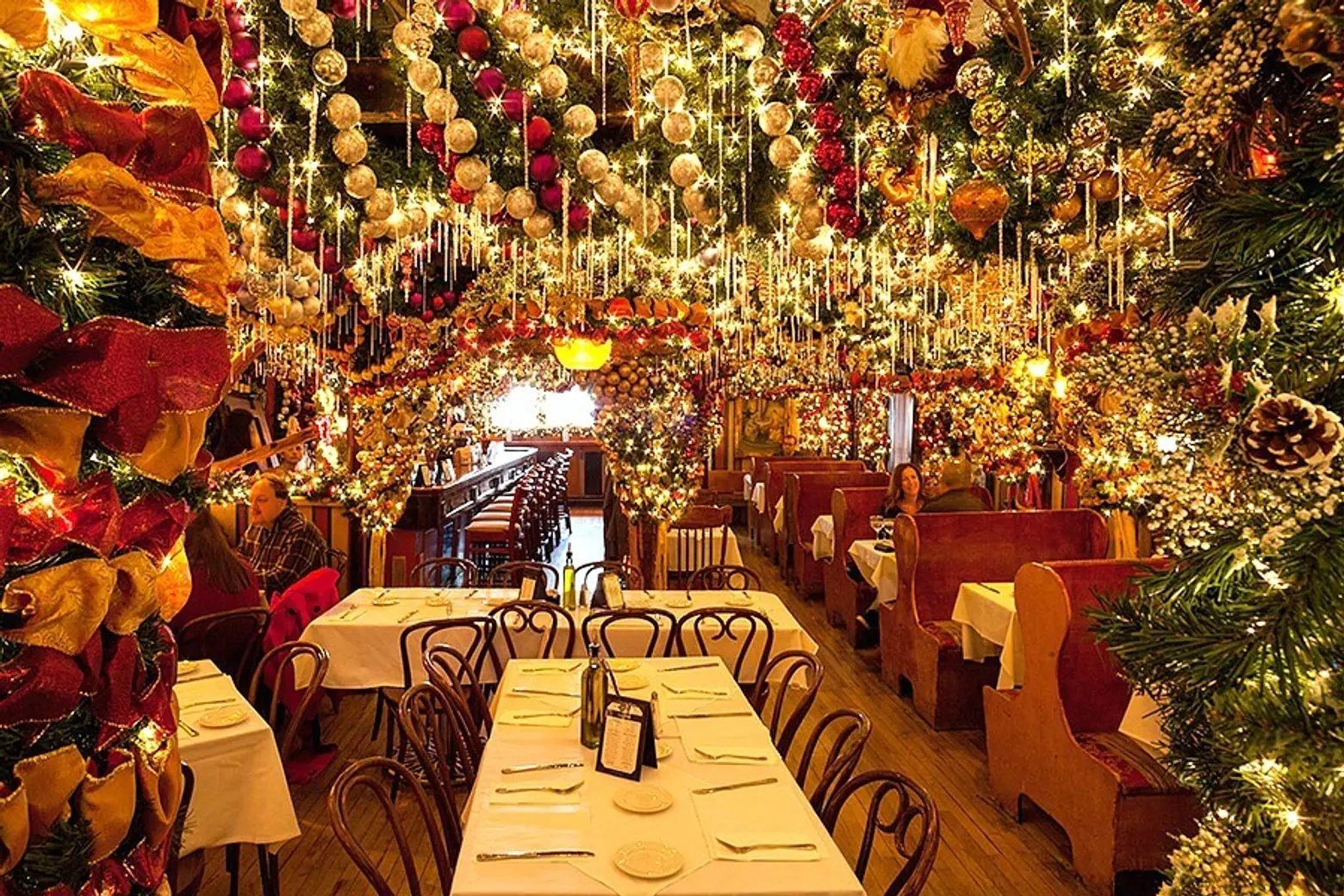 6sqft's ongoing series The Urban Lens invites photographers to share work exploring a theme or a place within New York City. In this installment, award-winning photographers James and Karla Murray return with a look inside Rolf's German Restaurant, known for its over-the-top Christmas decorations. Are you a photographer who'd like to see your work featured on The Urban Lens? Get in touch with us at [email protected].
Beginning the last week of September, a six-man team starts the process of adorning Rolf's German Restaurant with 15,000 Christmas ornaments, 10,000 lights, and thousands of icicles. By the first of November, the process of turning this historic Murray Hill restaurant into a holiday wonderland is complete, attracting both locals and tourists who are eager to see the one-of-a-kind display of Victorian-style decorations.
We recently paid a visit to Rolf's, capturing everything from dolls found in New England antique shops to 19th century German ball ornaments worth hundreds of thousands of dollars. And we've shared an interview with owner Bob Maisano where he talks about the building's past life as a speakeasy during Prohibition, German history in NYC, and what makes Rolf's a unique holiday destination.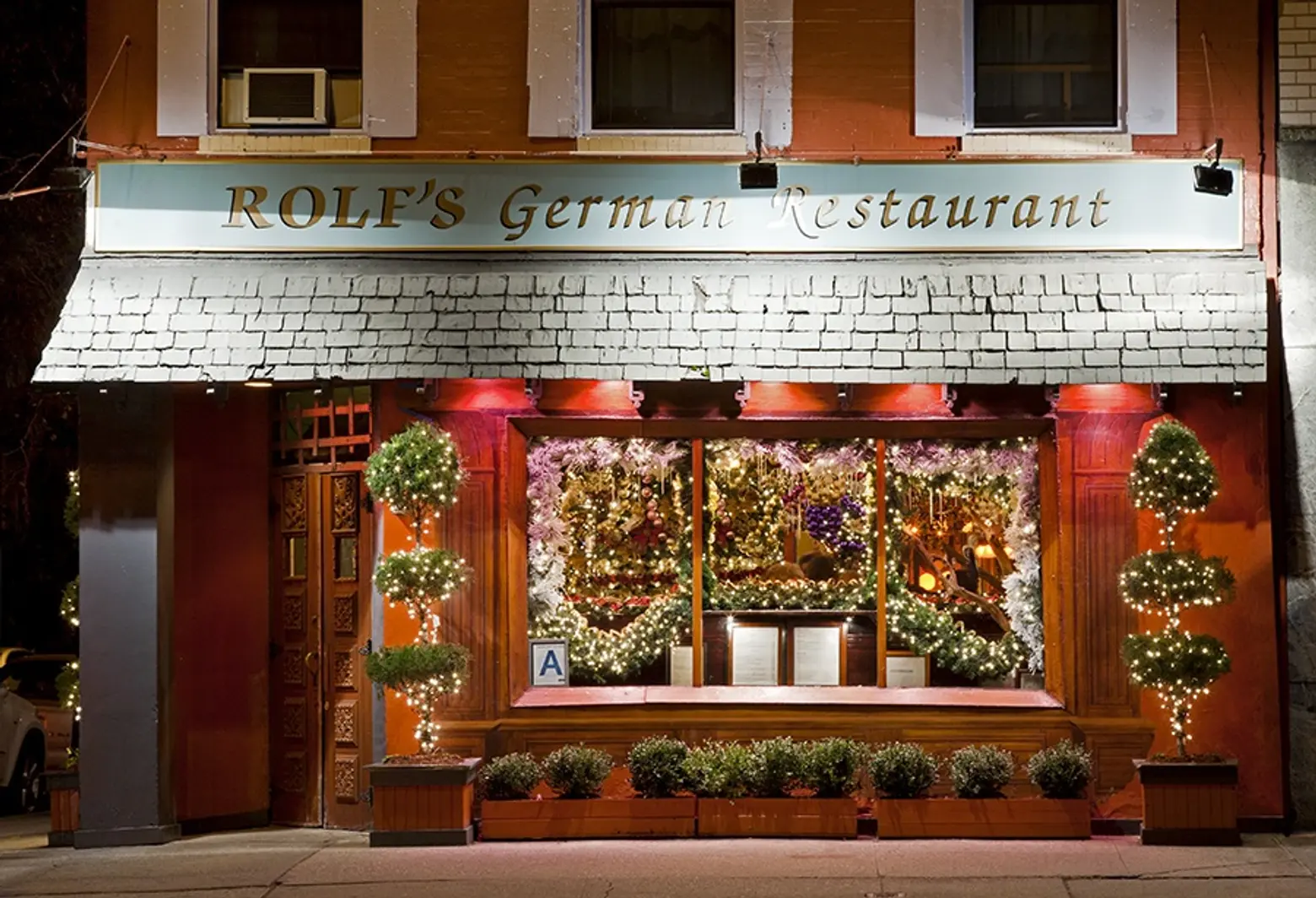 Below are excerpts from an interview with Bob Maisano, originally published in "New York Nights:"
This building was built in 1840, which is pre Civil War… In the early years, it was a horse stable for horse and carriages called Kelly's Stables. This area at that time was mostly farmland… [The building] was actually the location of the first successful audition by 14-year-old Groucho Marx. In 1905, the producer Gene Leroy lived in a third-floor apartment above the saloon that operated on the first floor. He put an ad in the classified section of the New York Morning World: "Boy Singer wanted for Touring Vaudeville Act." The audition took place on a rooftop terrace and Groucho Marx won the job for his rendition of "Love Me and the World is Mine." During Prohibition, this space was a speakeasy. People drank upstairs and the downstairs operated as a restaurant/front.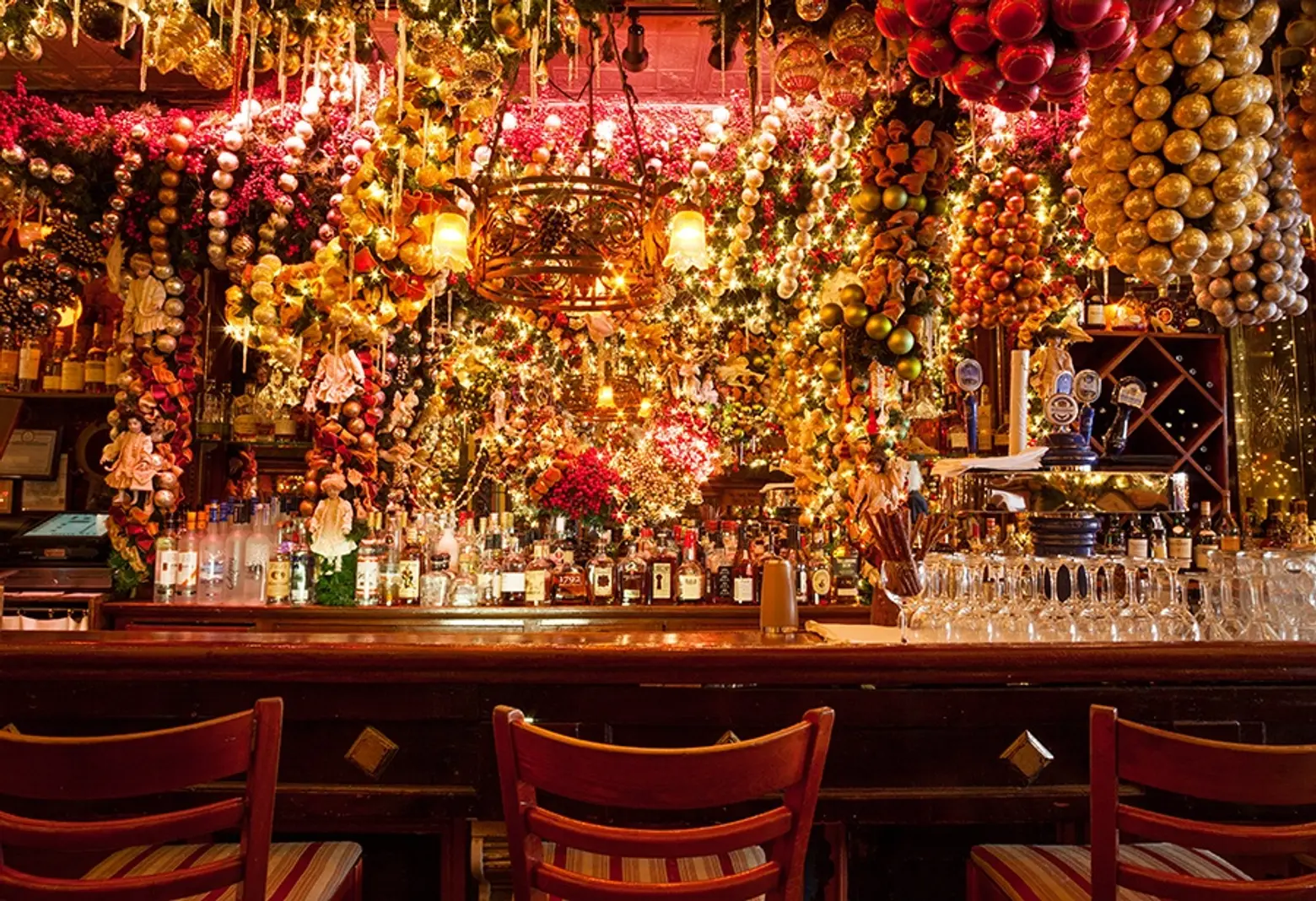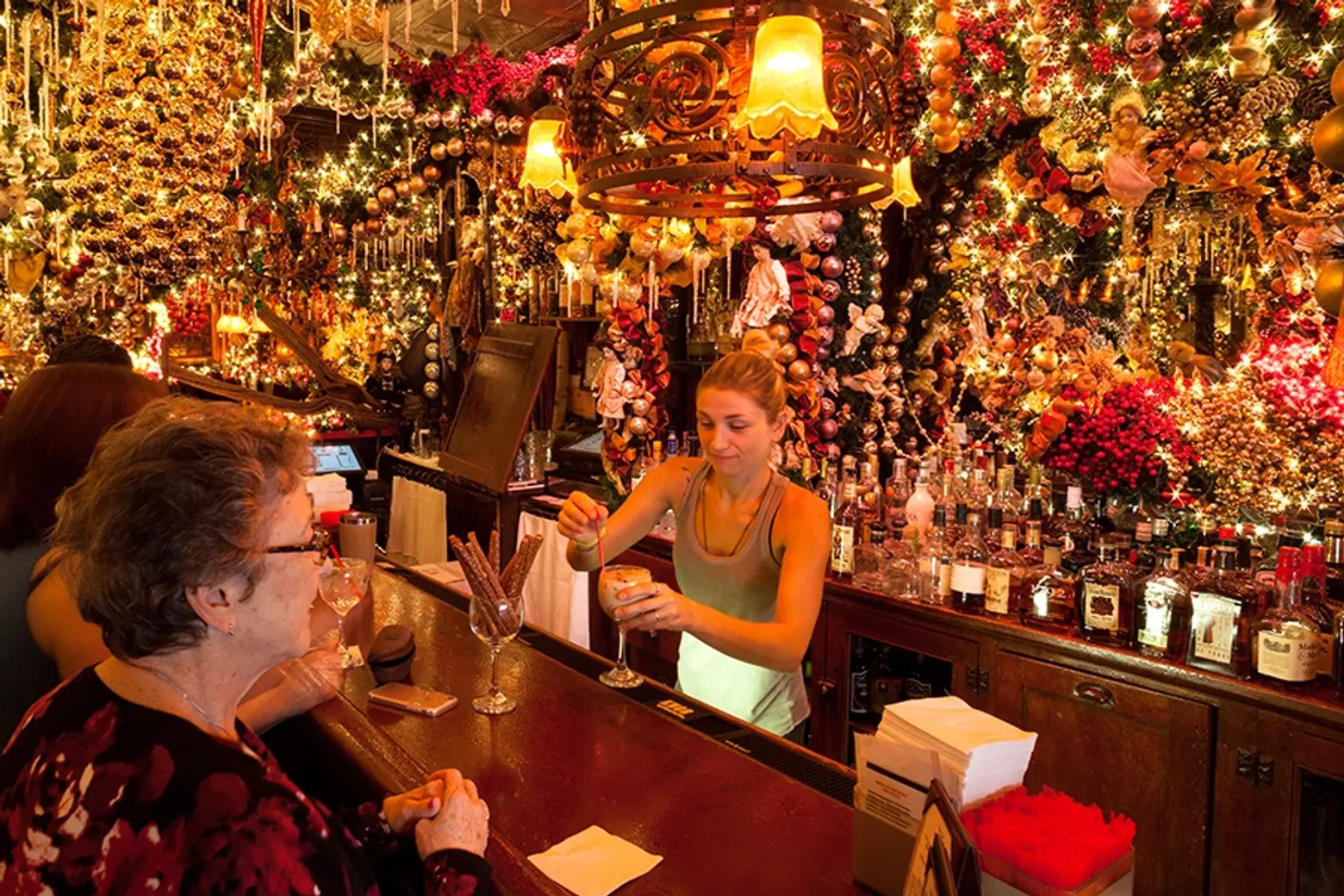 The wood bar we have in the restaurant is from 1910, and believe it or not, it was originally located in a barbershop in Nebraska. You can still see the built-in hamper bin where they stored dirty towels. The original owner of Rolf's, Rolf Hoffman, bought the wooden bar from Irreplaceable Artifacts and had it installed here.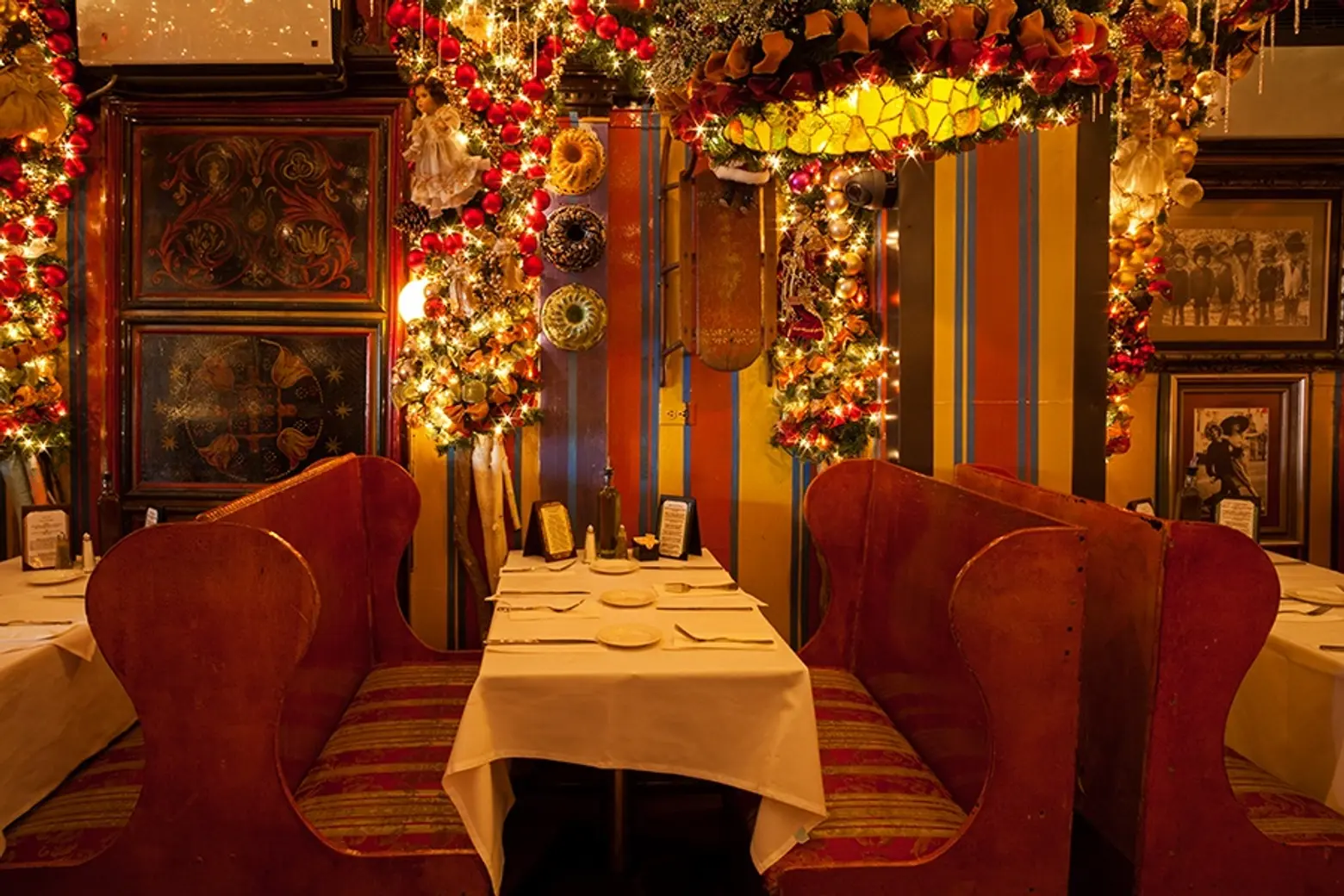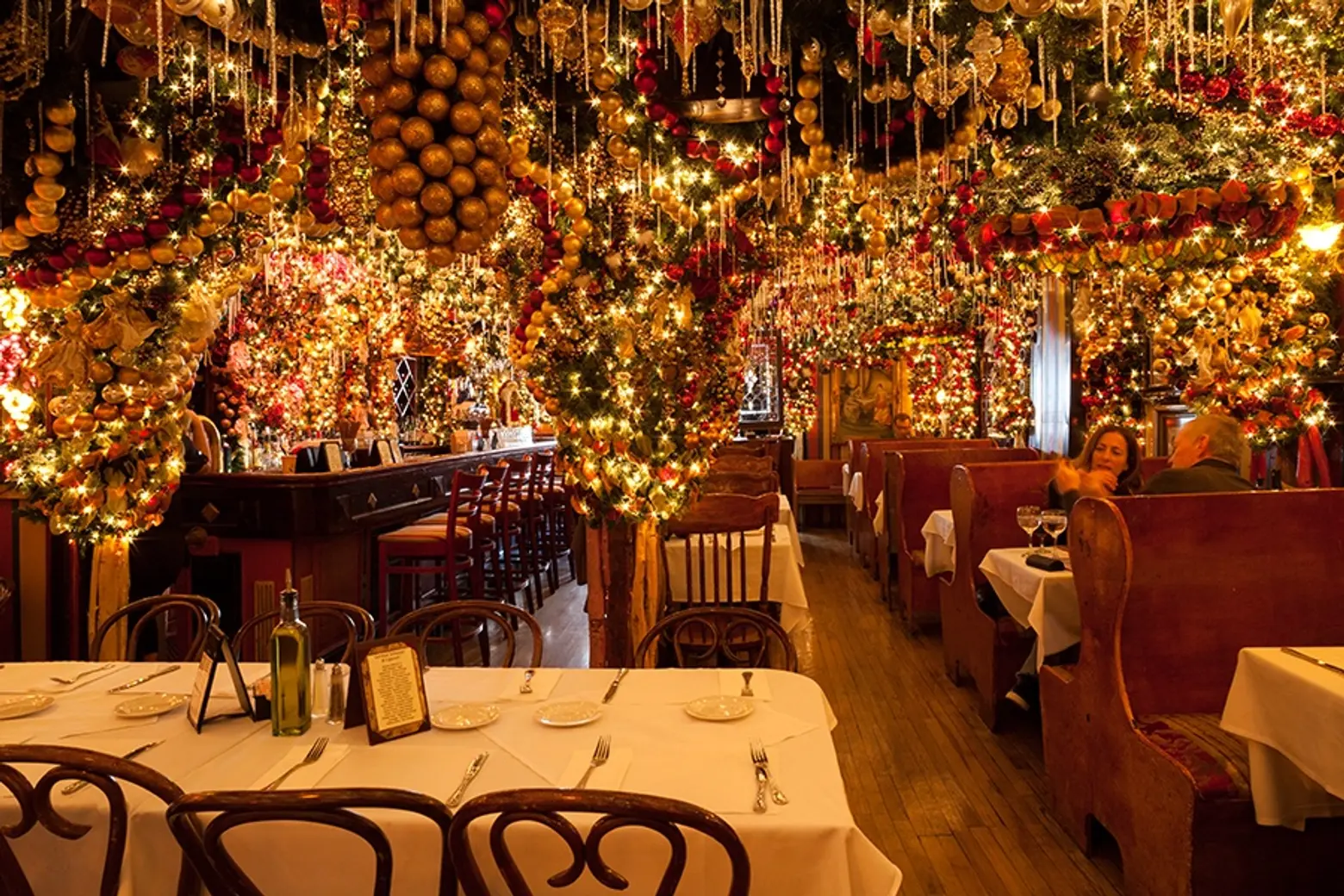 I took the business over from Rolf in 1981, and have kept the menu the same and use the same recipes that Rolf, who was originally from Munich, had gotten from his mother. We specialize in traditional German dishes like Weiner Schnitzel and Bratwurst, Knackwurst and Weisswurst. We get all of our sausages and smoked pork from Schaller and Weber on 86th Street and have been doing business with them for years. Our customers really appreciate the consistency of our dishes, as well as their authenticity. We have many Germans who tell us that our food tastes just like it does back home, and to us, that is the biggest compliment. There used to be many German restaurants nearby, including Luchow's on East 14th Street, but we are [one of] the last survivors.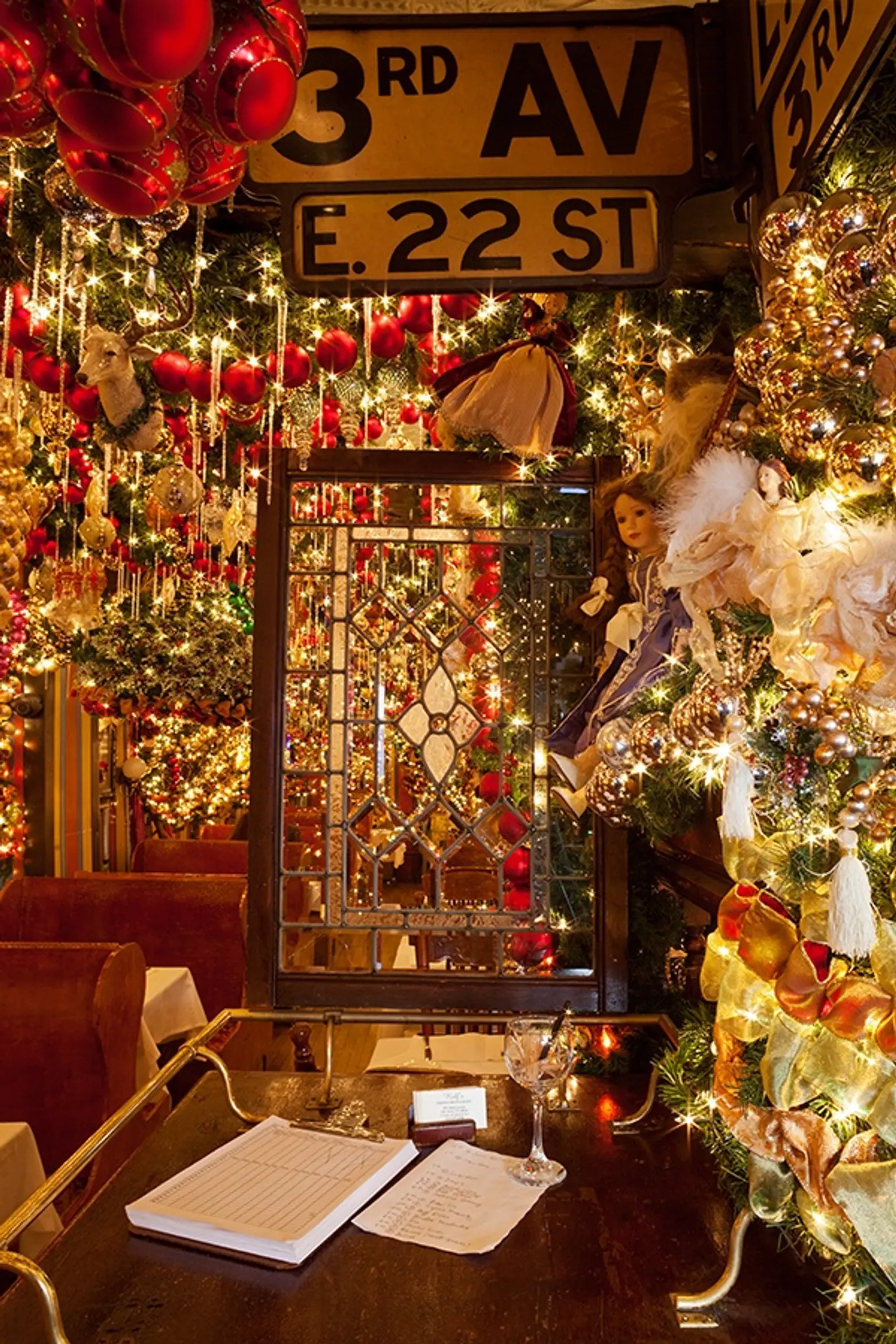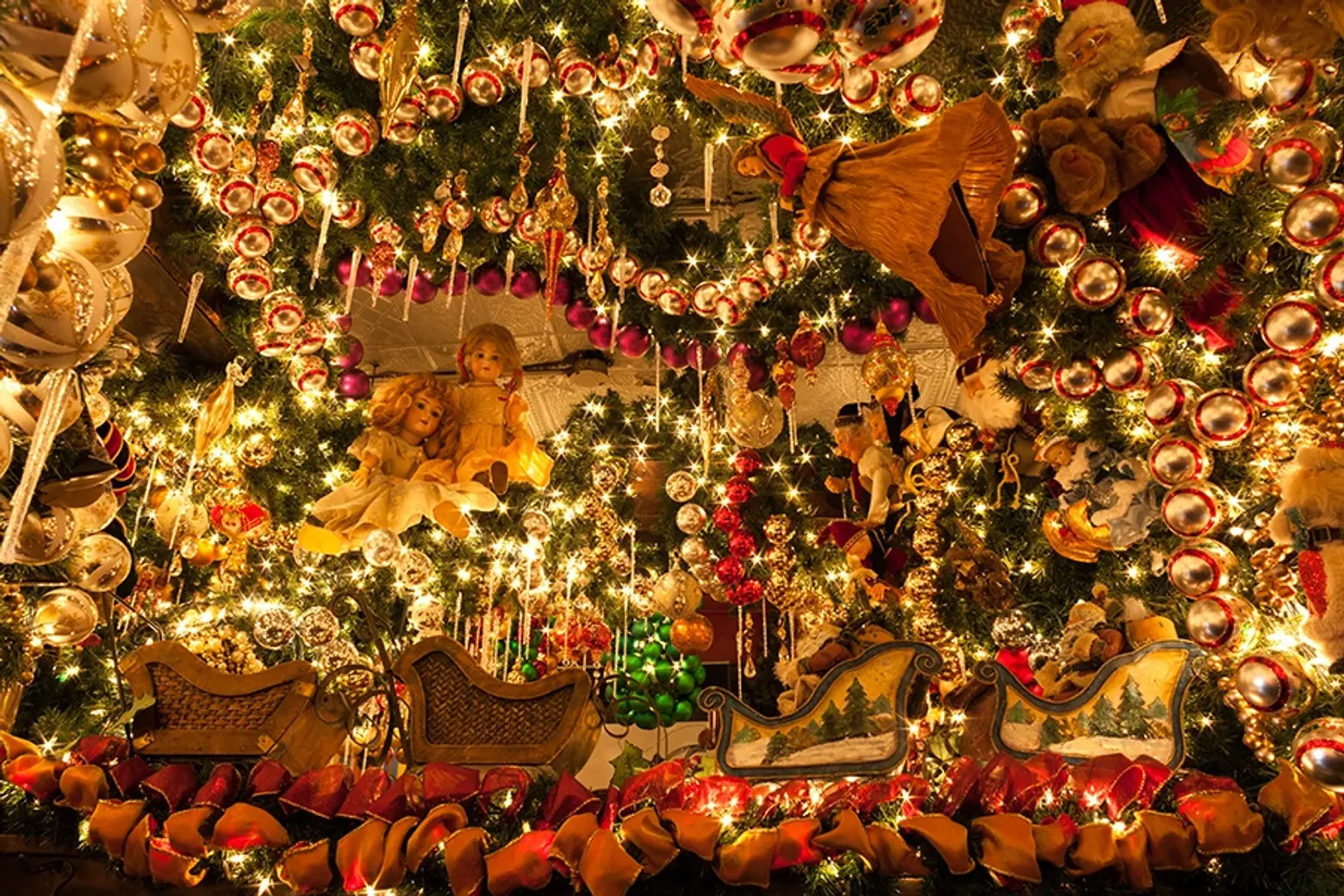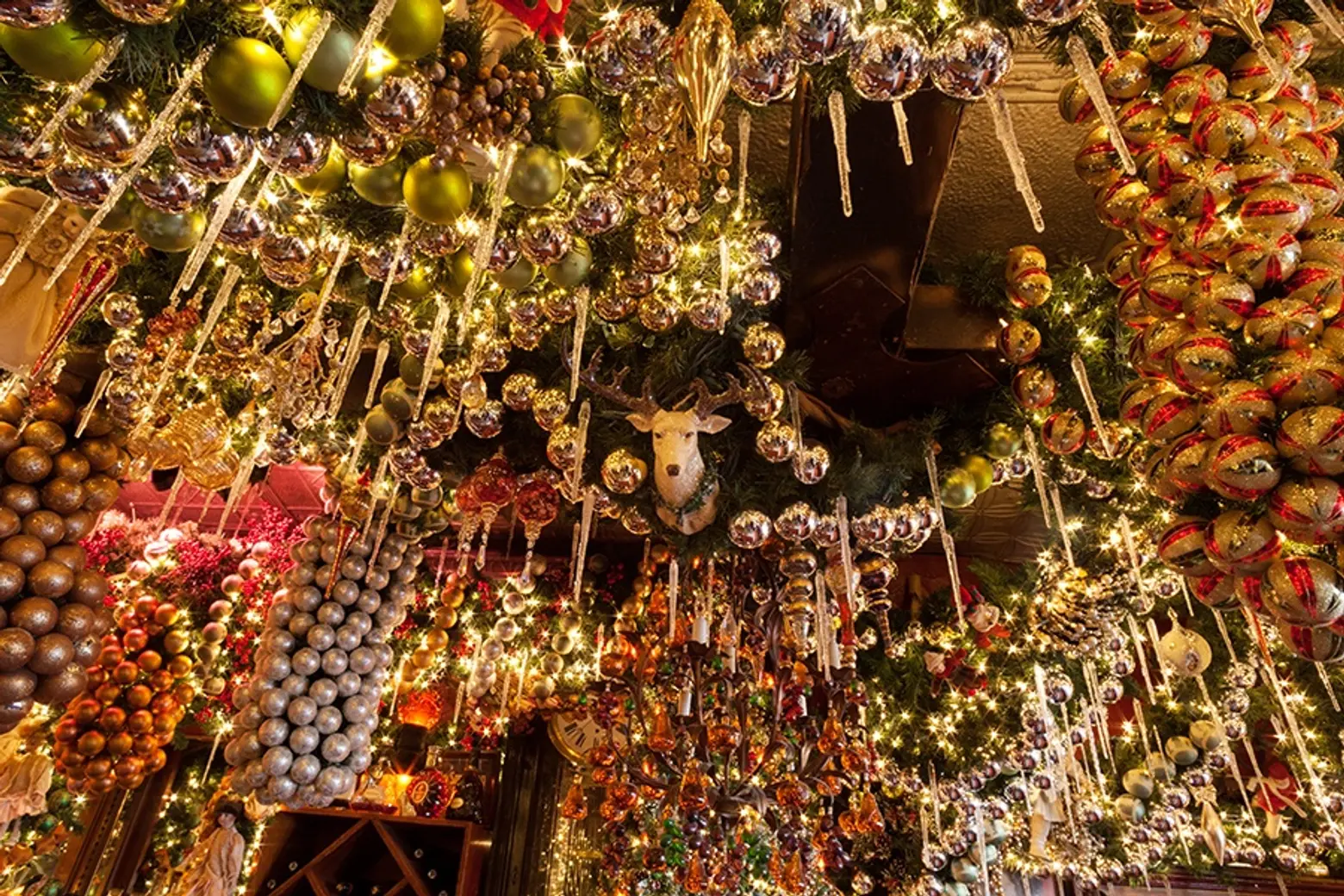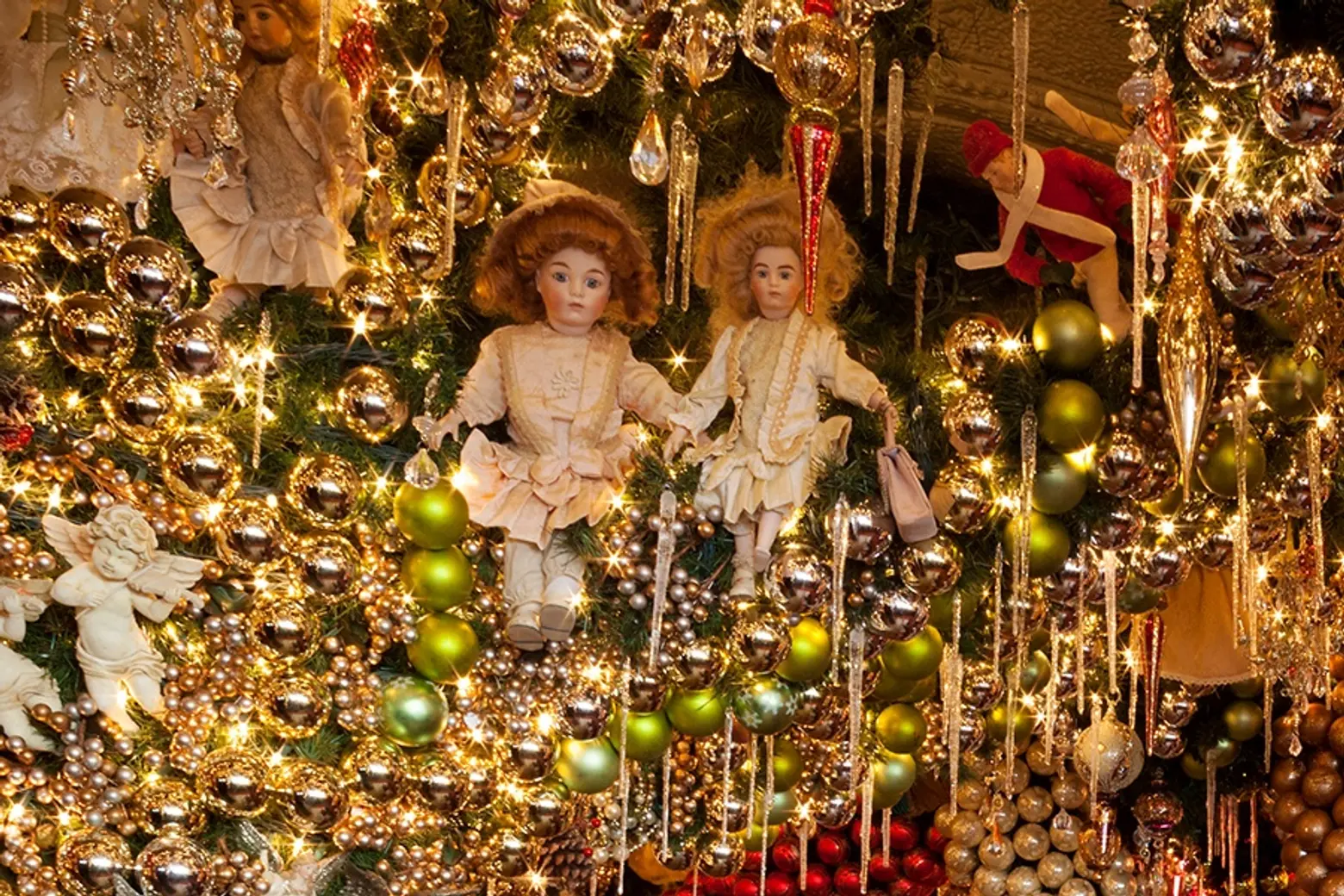 Another thing, which makes us unique in the restaurant business, is that we have a very well defined season, which is basically from the third week of September through the winter. It is definitely a niche market and Oktoberfest and Christmas are our busiest times of the year. We decorate the restaurant in a very festive manor and are known for all the Victorian-style Christmas decorations we install… Every year I change the Christmas display as I add new "old" things and retire others. It takes about six weeks, every evening after the restaurant closes in the early fall for a team of people to install the close to 10,000 lights and thousands of icicles and ornaments, which remain on display until the end of April.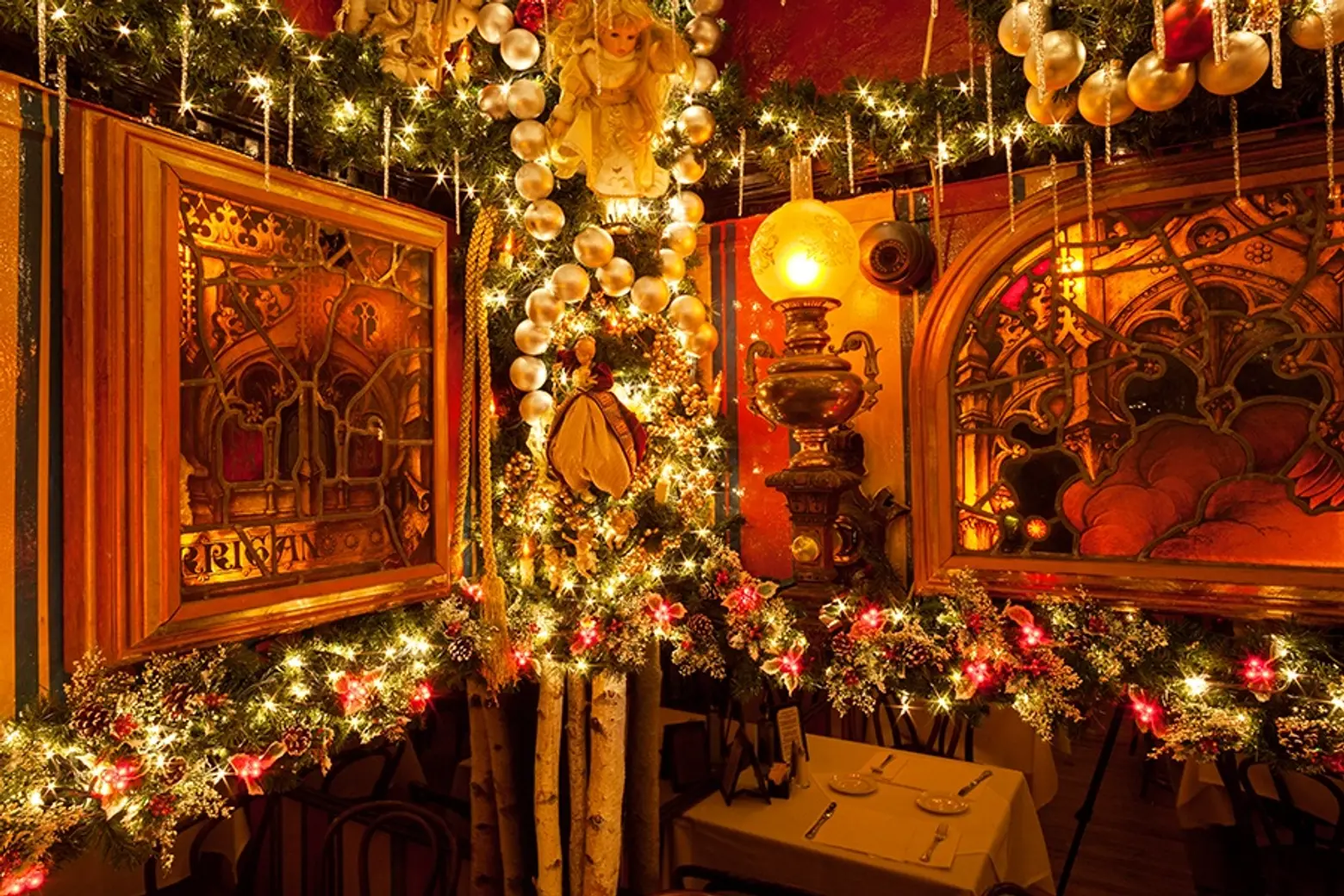 We are definitely not a warm weather type of restaurant because of the stereotypical image people have of German food being rich and heavy and very meat and potatoes. We have tried everything over the years to change that image and even introduced lighter fare but people just have it in their head that it is not a place to eat when the weather is hot.
All photos taken by James and Karla Murray exclusively for 6sqft. Photos are not to be reproduced without written permission from 6sqft.
+++
RELATED:

James and Karla Murray are husband-and-wife New York based professional photographers and authors. Their critically acclaimed books include Store Front: The Disappearing Face of New York, New York Nights, Store Front II- A History Preserved and Broken Windows-Graffiti NYC. The authors' landmark 2008 book, Store Front, was cited in Bookforum's Dec/Jan 2015 issue as one of the "Exemplary art books from the past two decades" and heralded as "One of the periods most successful New York books." New York Nights was the winner of the prestigious New York Society Library's 2012 New York City Book Award. James and Karla Murray's work has been exhibited widely in major institutions and galleries, including solo exhibitions at the Brooklyn Historical Society, Clic Gallery in New York City, and Fotogalerie Im Blauen Haus in Munich, Germany, and group shows at the New-York Historical Society and the Museum of Neon Art in Glendale, CA. Their photographs are included in the permanent collections of major institutions, including the Smithsonian Center for Folklife and Cultural Heritage, the New York Public Library, and NYU Langone Medical Center. James and Karla were awarded the 2015 Regina Kellerman Award by the Greenwich Village Society for Historic Preservation (GVSHP) in recognition of their significant contribution to the quality of life in Greenwich Village, the East Village, and NoHo. James and Karla live in the East Village of Manhattan with their dog Hudson.