The Urban Lens: 'Fifth Avenuers' is a visual registry of the iconic street's vibrancy and diversity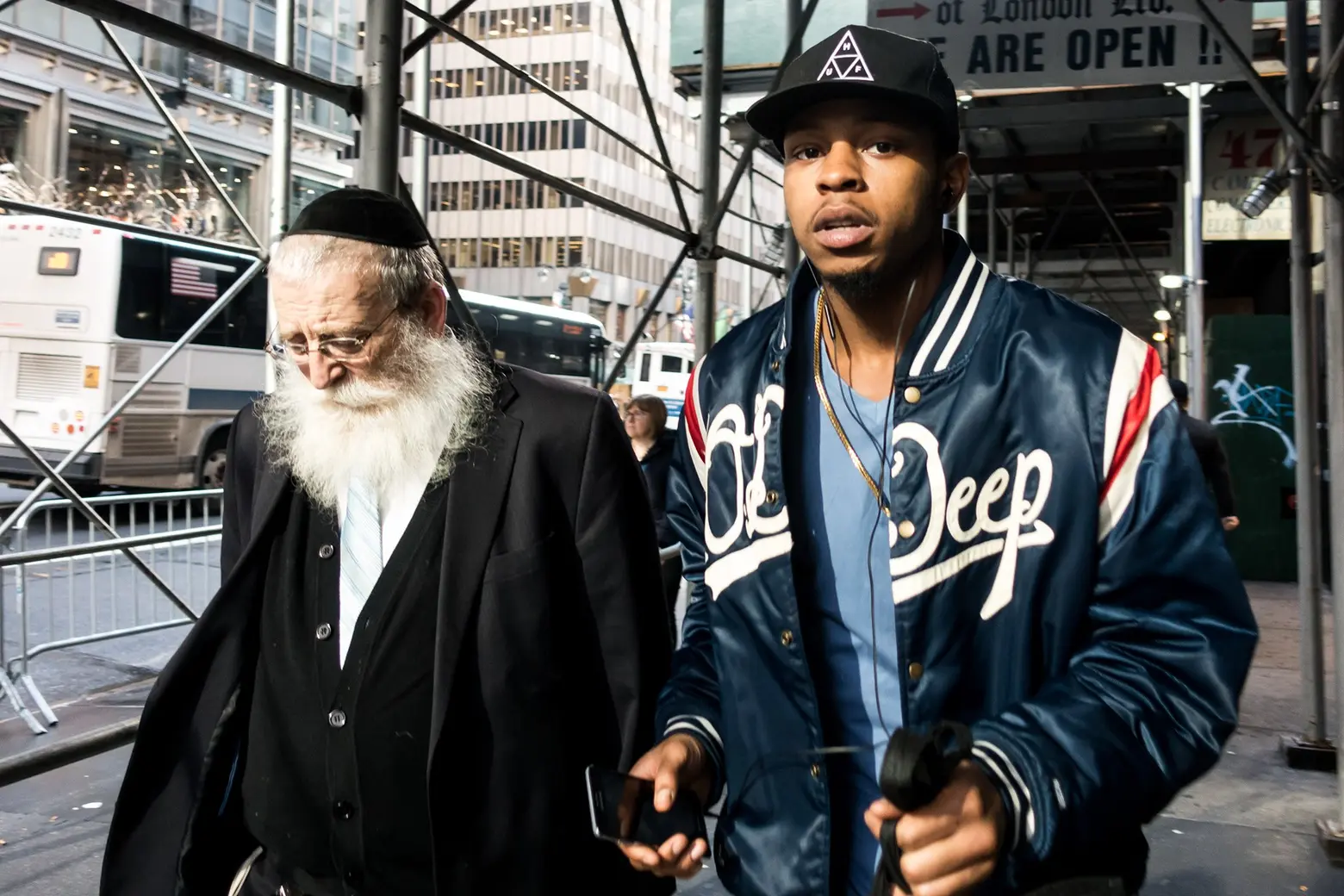 6sqft's series The Urban Lens invites photographers to share work exploring a theme or a place within New York City. In this installment Brazilian designer and street photographer Nei Valente presents his series "Fifth Avenuers." Are you a photographer who'd like to see your work featured on The Urban Lens? Get in touch with us at [email protected].
Fifth Avenue: the street that divides Manhattan east to west; home to many of the world's most prestigious museums and famous buildings; high-end shopping destination; the road to Central Park; office district. There's no one way to describe the thoroughfare, nor is there one type of person associated with it. It's this vibrancy that branding designer and street photographer Nei Valente set out to capture in his new series "Fifth Avenuers." Over several months, Nei used his lunch breaks to capture "the unusual mix of tourists, blue- and white-collar professionals, and shoppers," creating "a visual registry of people and moments from one of the most iconic avenues in the world." His editorial style and candid technique is not dissimilar from that in "Newsstands," in which he documented the changing face of newsstands around the city. Ahead, Nei shares all his photos from "Fifth Avenuers" and fills us in on what went on behind the scenes.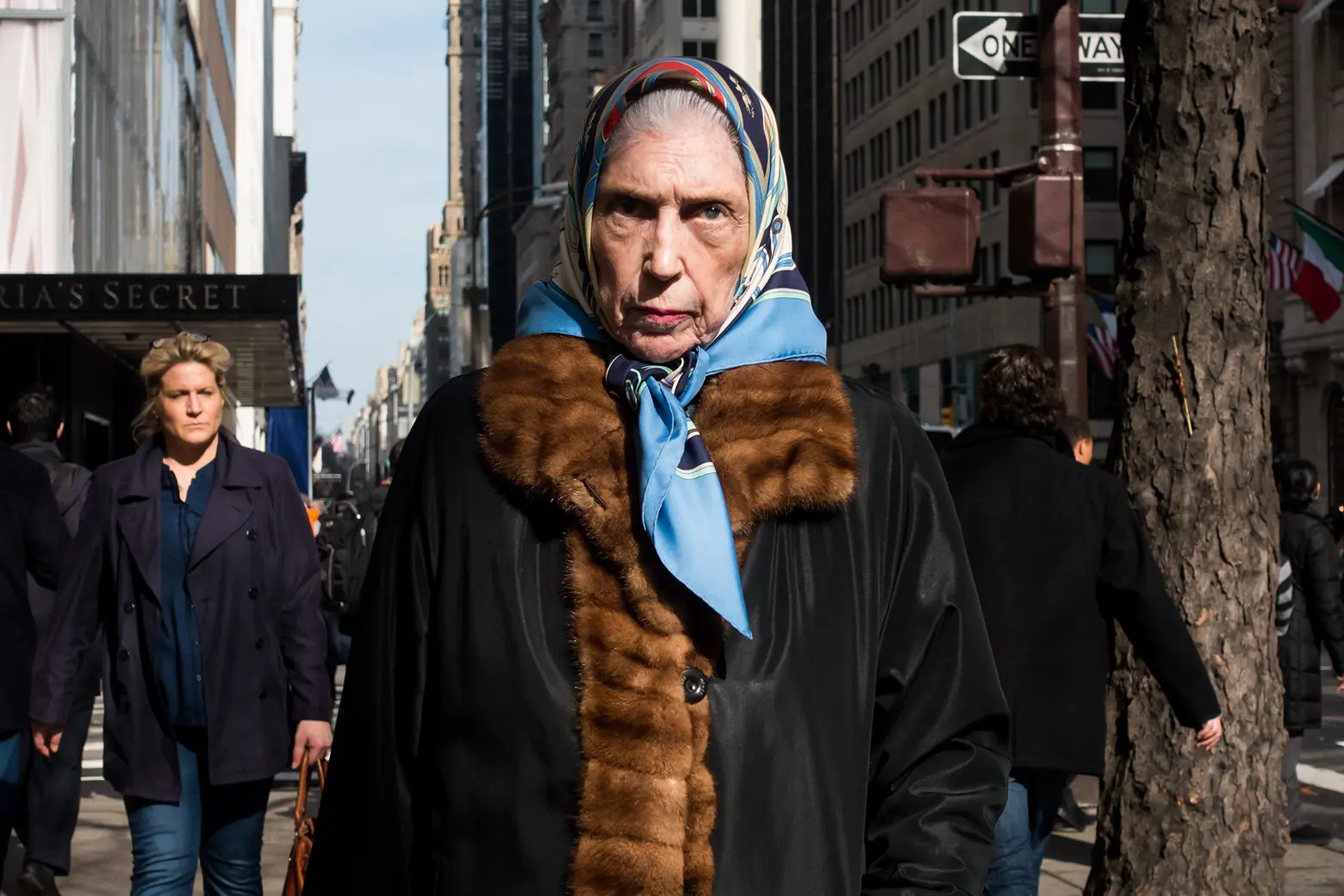 How would you describe Fifth Avenue to someone who's never been to NYC?
It would depend who I'm talking to. If it was someone interested in the arts, I would say that Fifth Avenue has some of the best museums in the city, conveniently located very close to each other. If I was talking to someone interested in fashion, I would describe Fifth Avenue as one of best locations to find the high-end and expensive brands. If it was someone visiting New York, I would note the street as an area with a large cluster of tourist attractions. That said, if I was talking to a street photographer I would say Fifth Avenue is an interesting place to see a variety of people, which is what caught my interest.
What was it like photographing people on one of the busiest streets in the world? Were your subjects aware they were having their picture taken?
When I take photos I do it in a fairly causal way. I'm not secretly taking them, but I'm also not seeking the attention of the [subjects]. In places like Fifth Avenue most people are used to seeing photography around them. A lot of people see that I'm taking photos of them and choose not to acknowledge it. I imagine some people see me as another tourist taking photos and simply don't care. I also imagine some people are just too busy to stop, and some don't notice.
Did you make any discoveries shooting these photos?
One of the interesting things about taking photos of the same place multiple times is that you start to feel its routine. I had the opportunity to photograph some of the same people more than once as they also walk there every day. I think that while Im photographing for a series like "Fifth Avenuers" the discoveries are less tangible and more about the atmosphere than specific facts. But once I commit to photographing a location I do some research about it. So I always get to know a bit more about the city in each series.
Are you working on any other projects you can tell us about?
I'm shooting a project about Coney Island's boardwalk. Not only is it a visually interesting place but has a lot of history. The neighborhood has gone through some changes over the past years, so I thought it would be an interesting moment to photograph the place–an opportunity to document part of the changes that have been taking place on the boardwalk.
Website: neivalente.com
Instagram: @neivalente
▽ ▽ ▽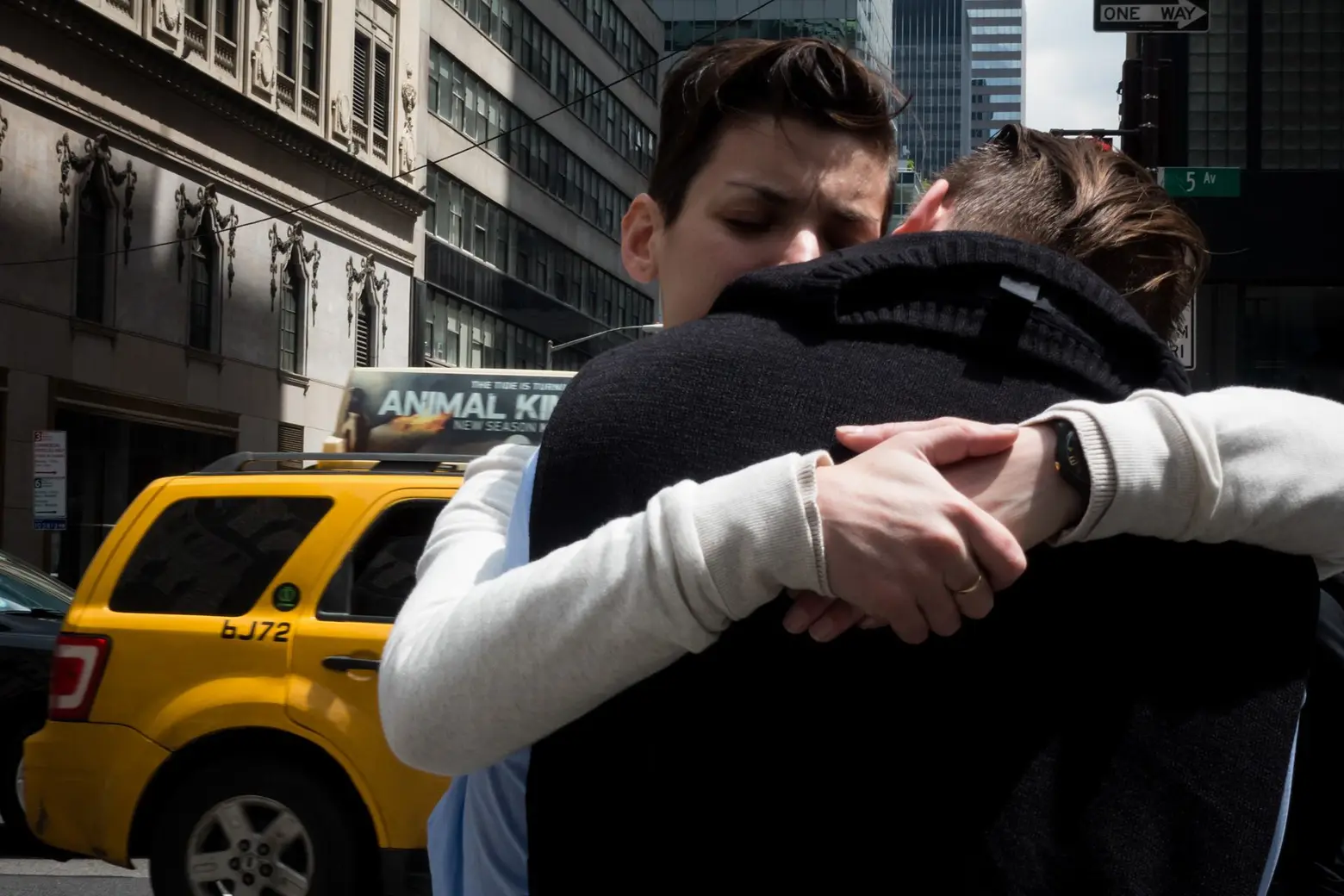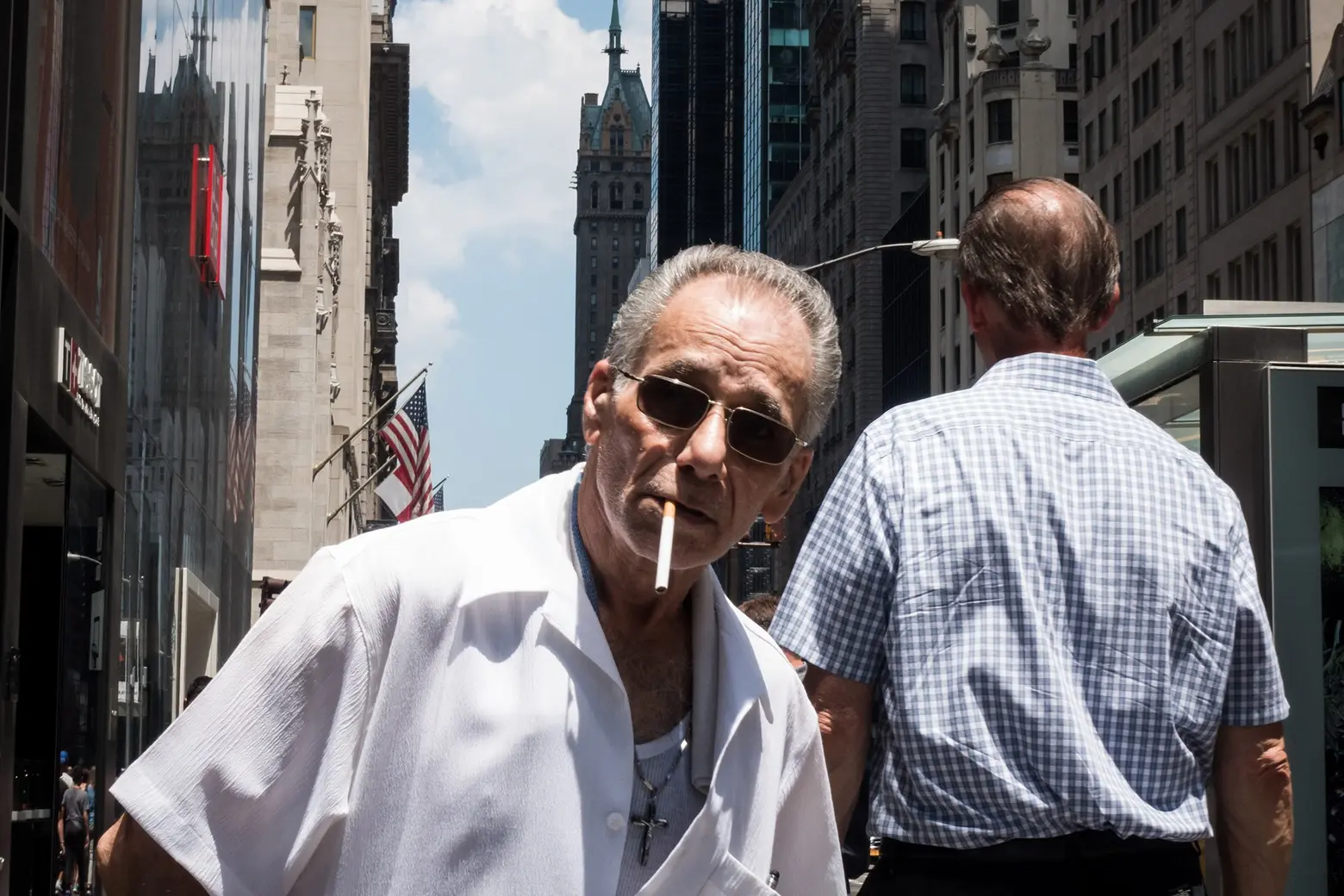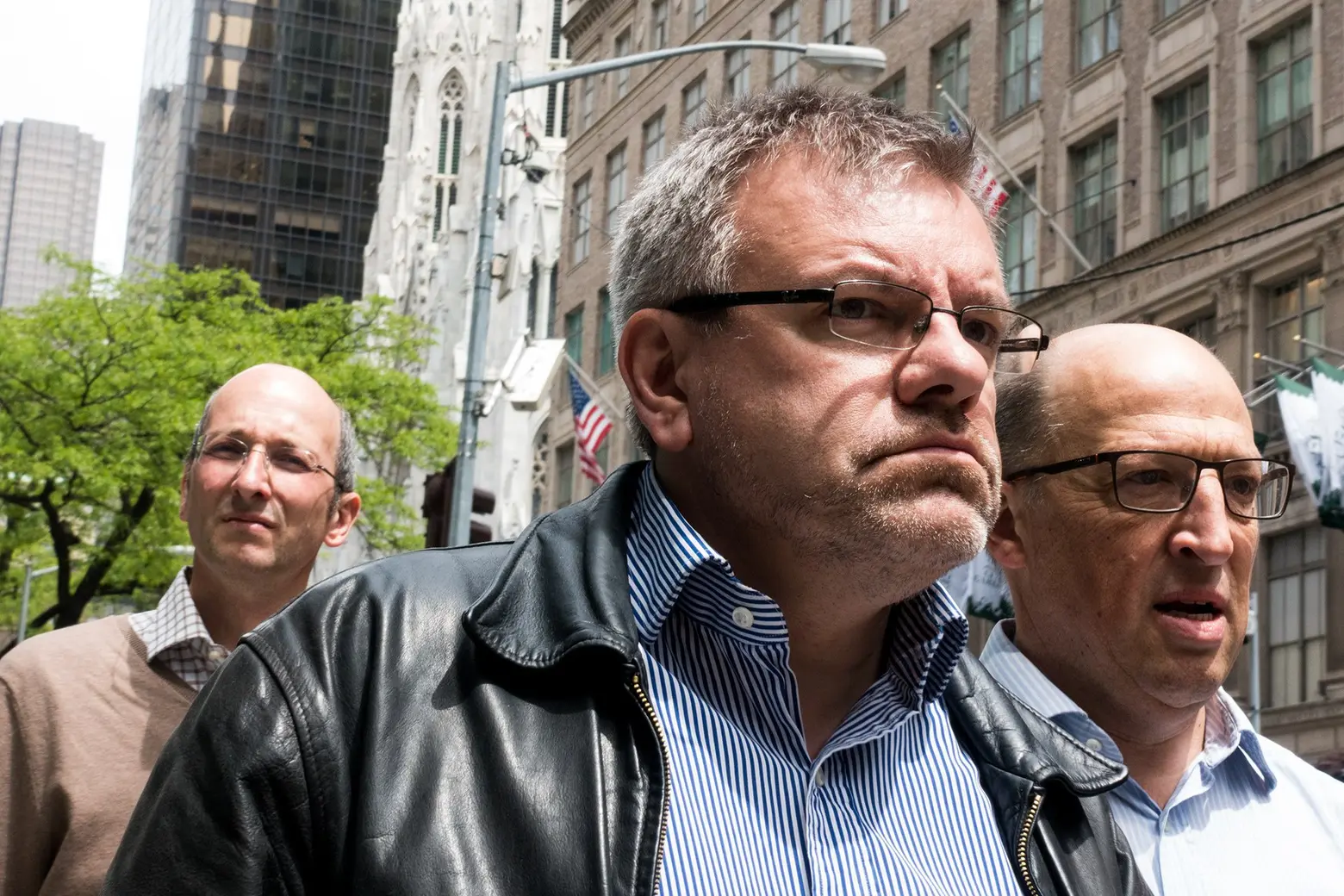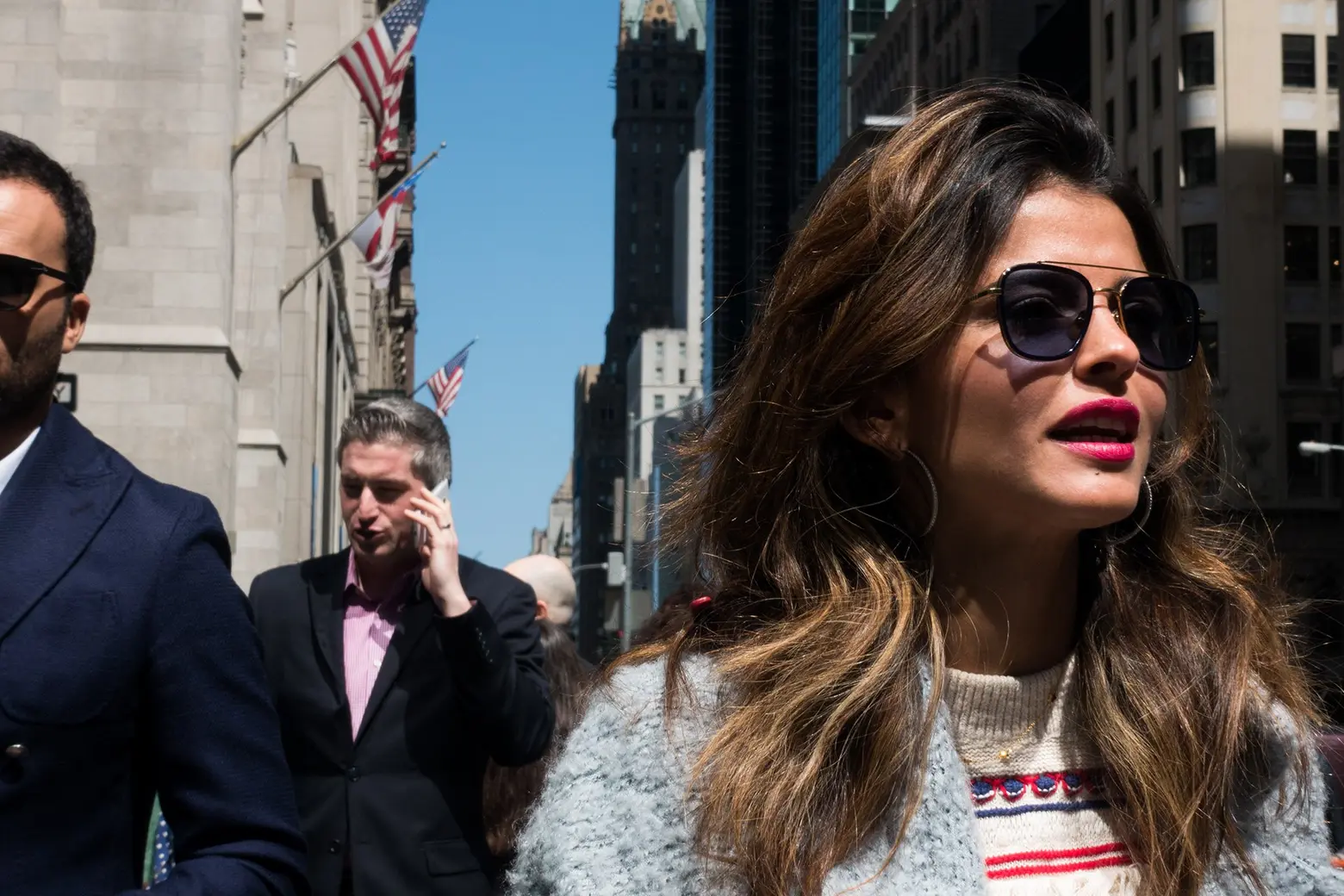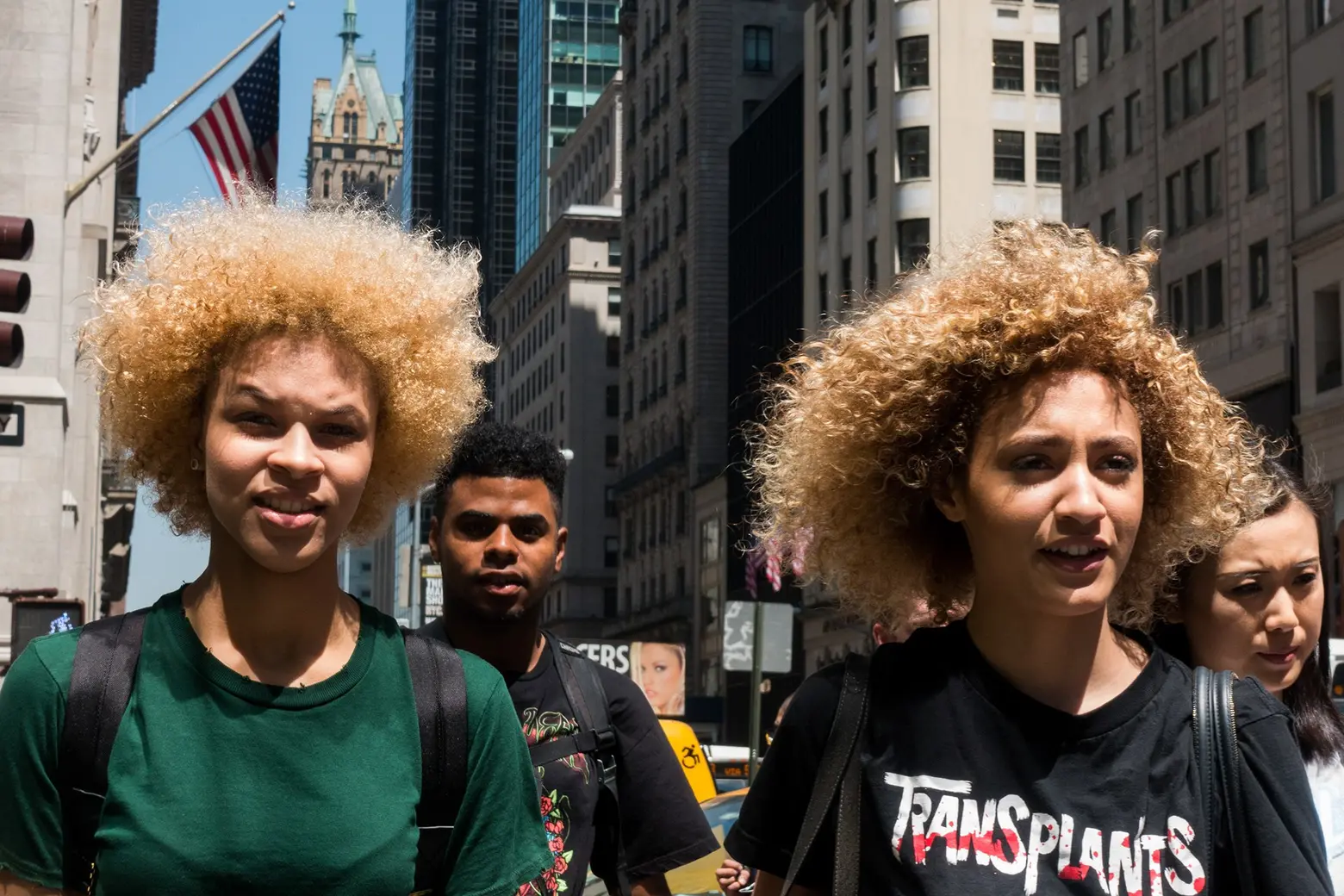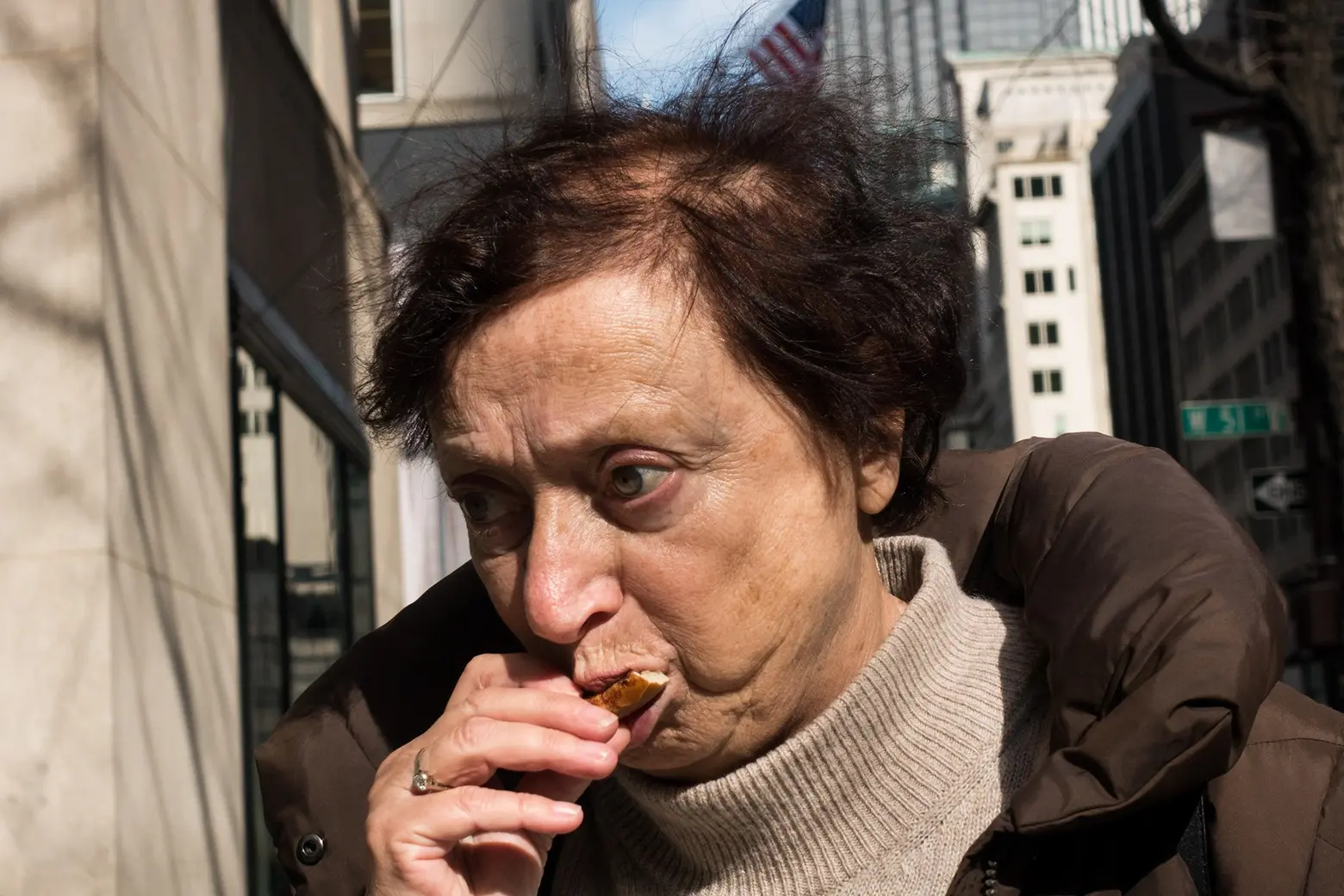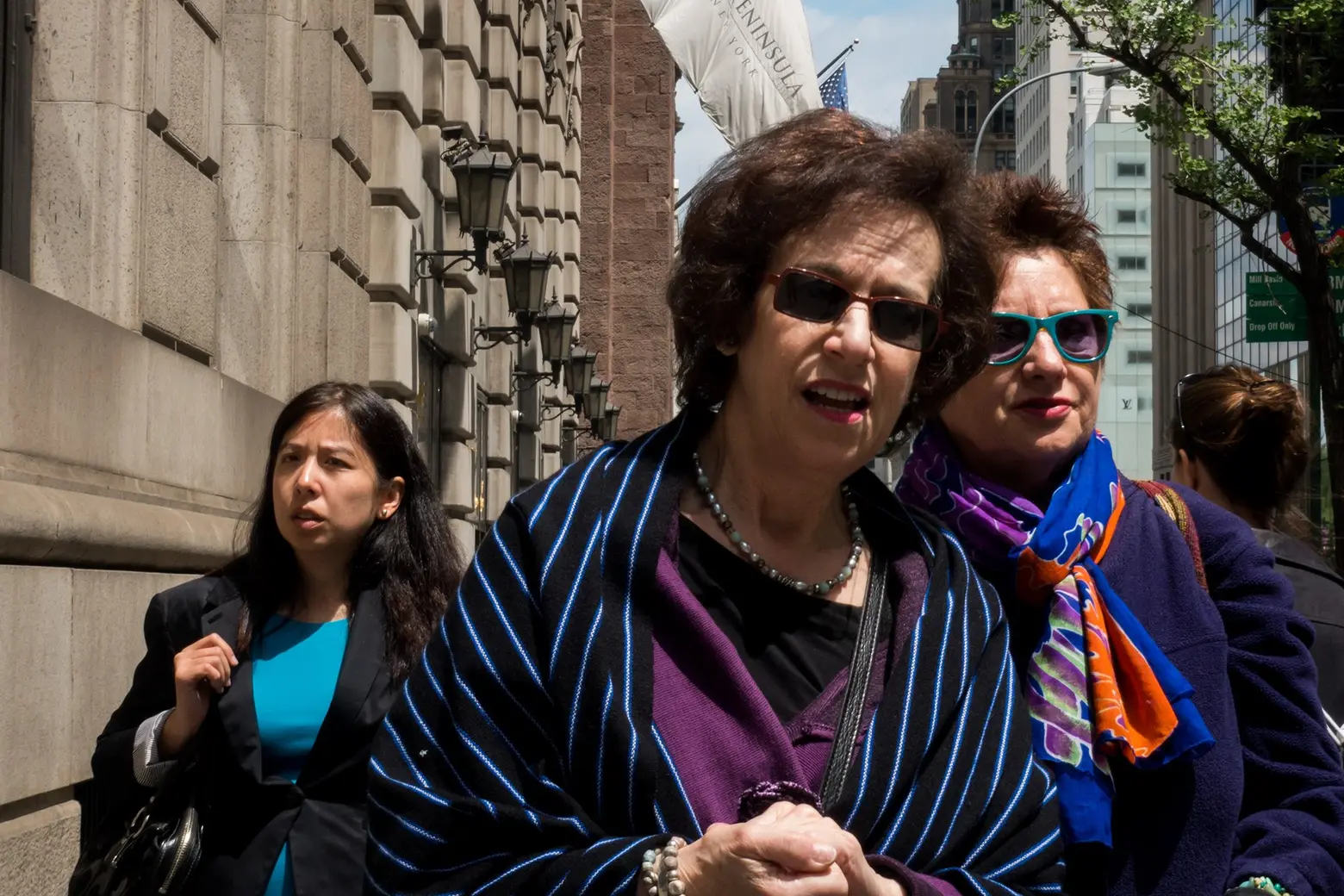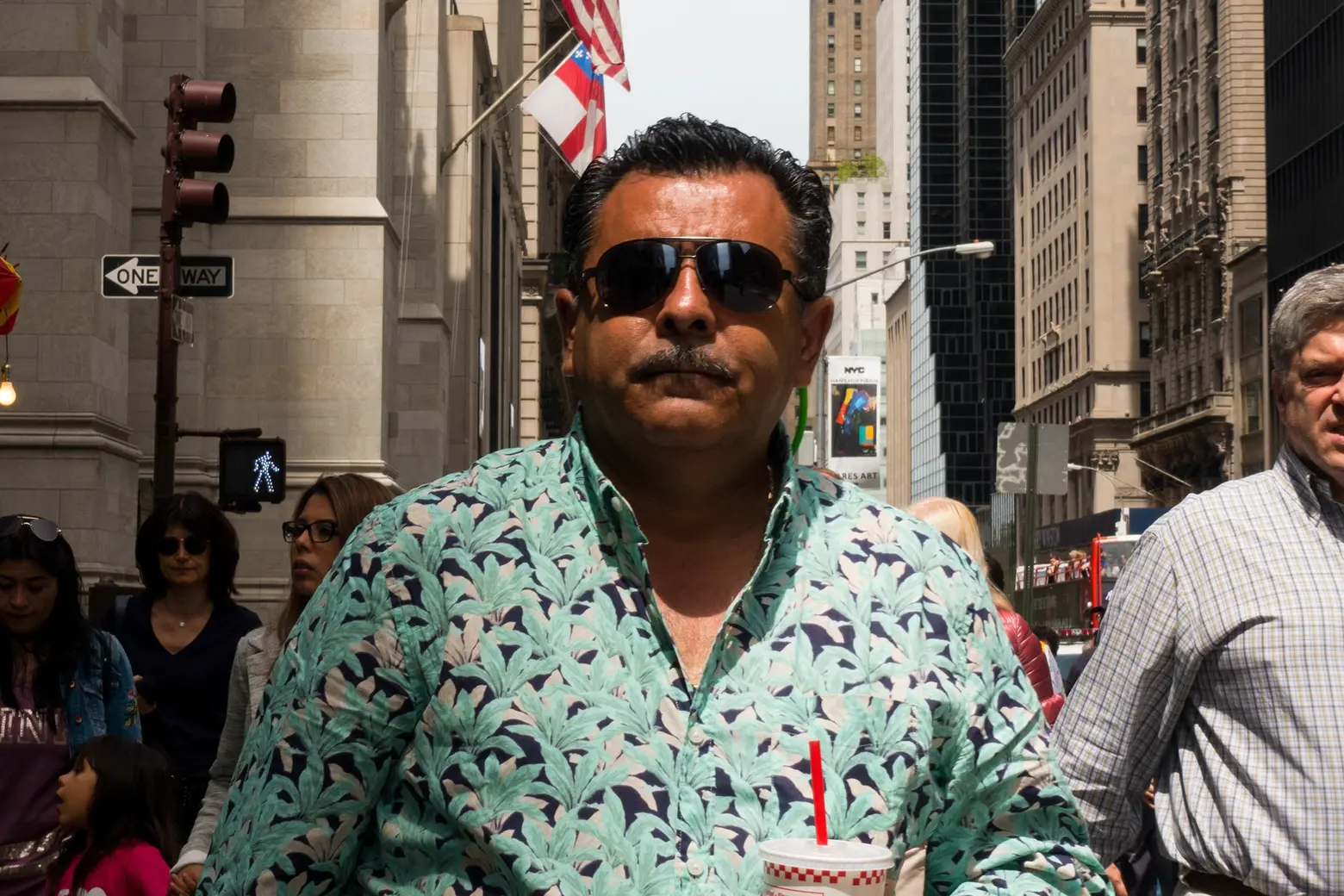 RELATED:
All photos © Nei Valente