Stuyvesant Square: Not Gramercy Park Nor Stuyvesant Town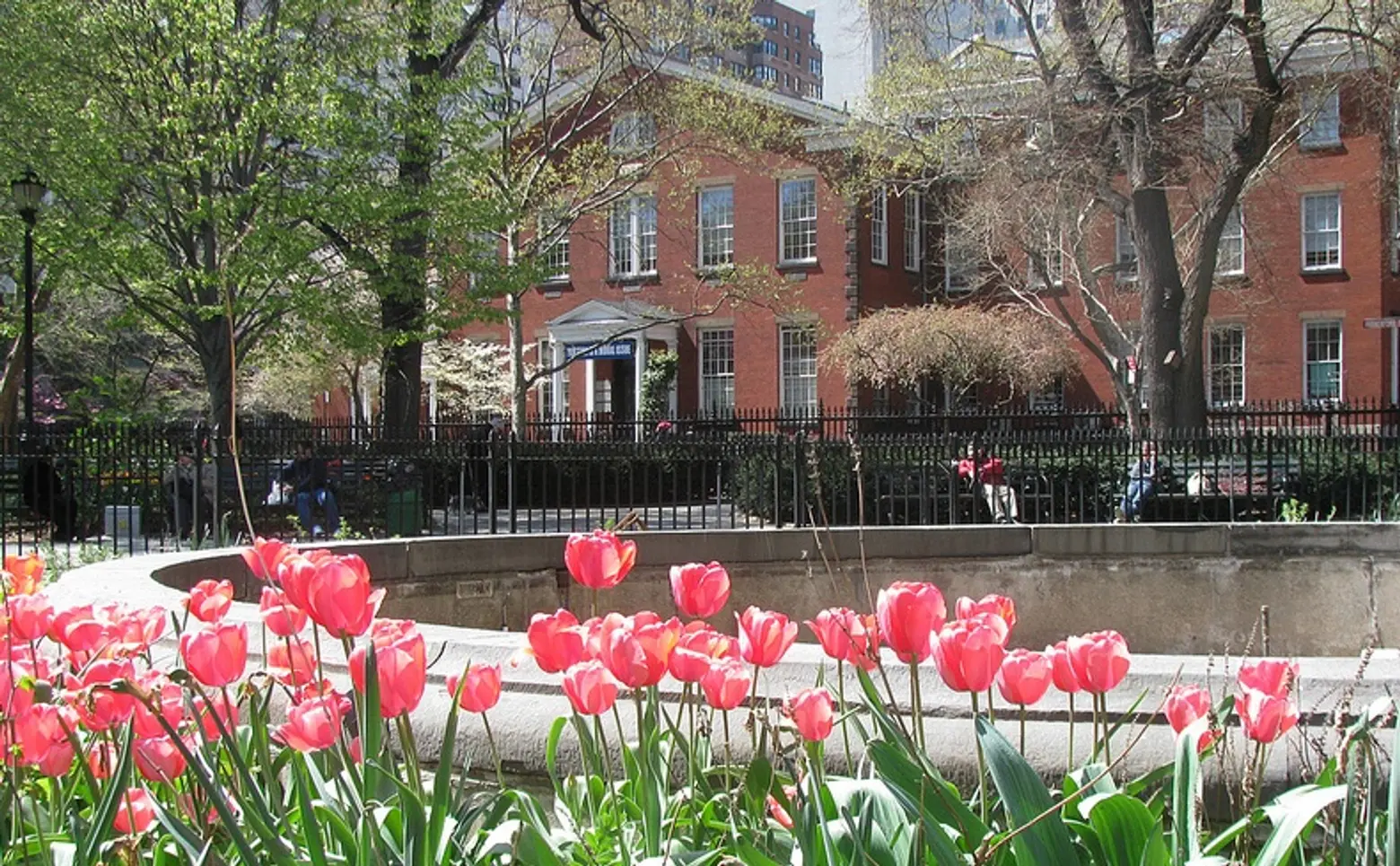 That's right–Stuyvesant Square is its own neighborhood. Haven't heard of it? That may be because you've been confusing it with neighboring Gramercy Park or Stuyvesant Town. But in fact, this charming little neighborhood is a highly desirable enclave in its own right.
Situated around Stuyvesant Square Park, the area is bound roughly by 14th and 18th Streets and First and Third Avenues. It could be considered the southeastern corner of Gramercy Park or an extension of planned development Stuyvesant Town, but some real estate professionals like the exclusivity that the lesser-known moniker offers. Others have come up with creative alternatives like "Gramercy Park on Stuyvesant Square." But regardless of what you call it, Stuyvesant Square has a unique blend of limited space, historic landmarks, and mixed uses that makes for a bustling New York City neighborhood.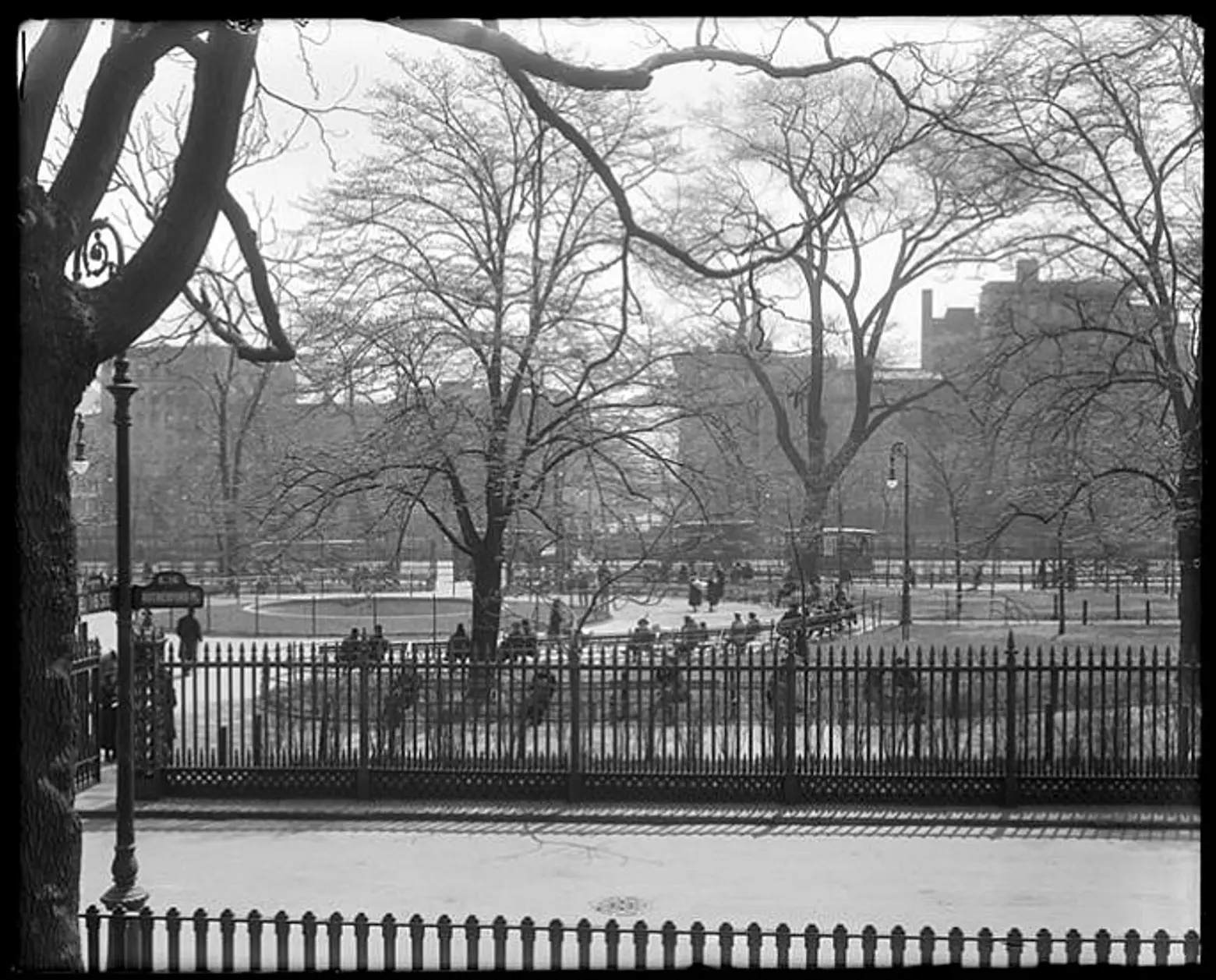 Stuyvesant Square Park circa 1918 © Museum of the City of New York
Stuyvesant Square Park stretches between 15th and 17th Streets and is bisected by Second Avenue. It was originally part of Peter Stuyvesant's farm, but his great grandson sold it to the city for $5 in 1836. Eleven years later, the city erected the cast-iron fence around the park, which still stands as the second oldest in New York. In 1850 the landscaping was completed with two foundations, and the park was officially opened to the public.
At the beginning of the 20th century, Stuyvesant Square was one of the city's most fashionable addresses, with Greek Revival townhouses surrounding the public space. St. George's Church and the Friends Meeting House and Seminary attracted even more residents. After a brief time as a haven for drug dealers, the area is once again a much-sought-after community, especially for those who work at nearby hospitals including Beth Israel and NYU Medical Center's Hospital for Joint Disease.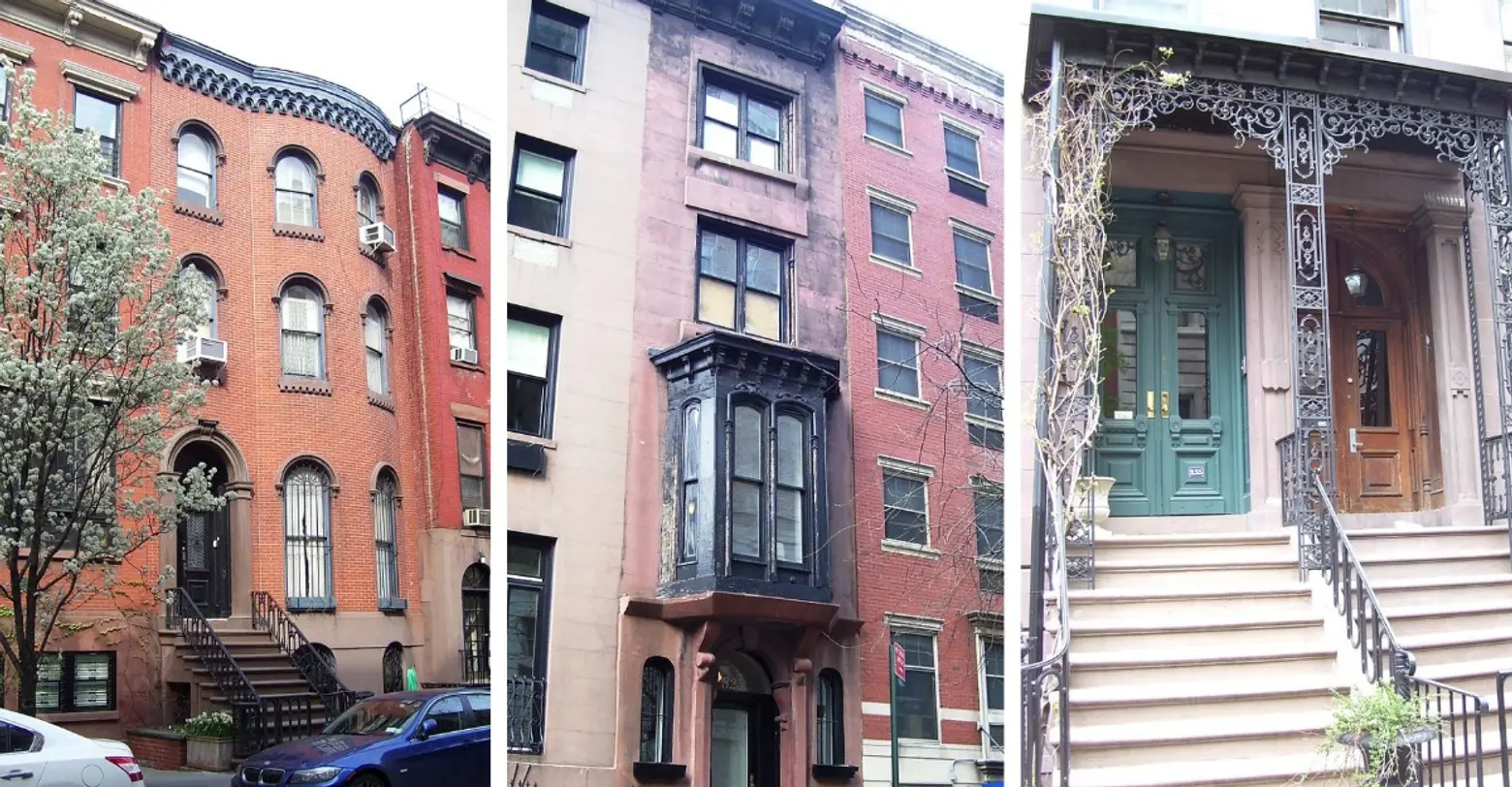 Historic townhouses in Stuyvesant Square via Wiki Commons
Unlike Gramercy Park, Stuyvesant Square Park is completely accessible; no key is required for entry. And unlike Stuy Town, it contains a mix of rowhouses within the Stuyvesant Square Historic District, adaptive reuse apartment conversions, and community institutions. According to CityRealty, the neighborhood's condos have only a slightly lower per-square-foot average than Gramercy. In 2013, Gramercy averaged $1,684 per-square-foot compared to Stuyvesant Square's $1,452. Average co-op prices show even less range.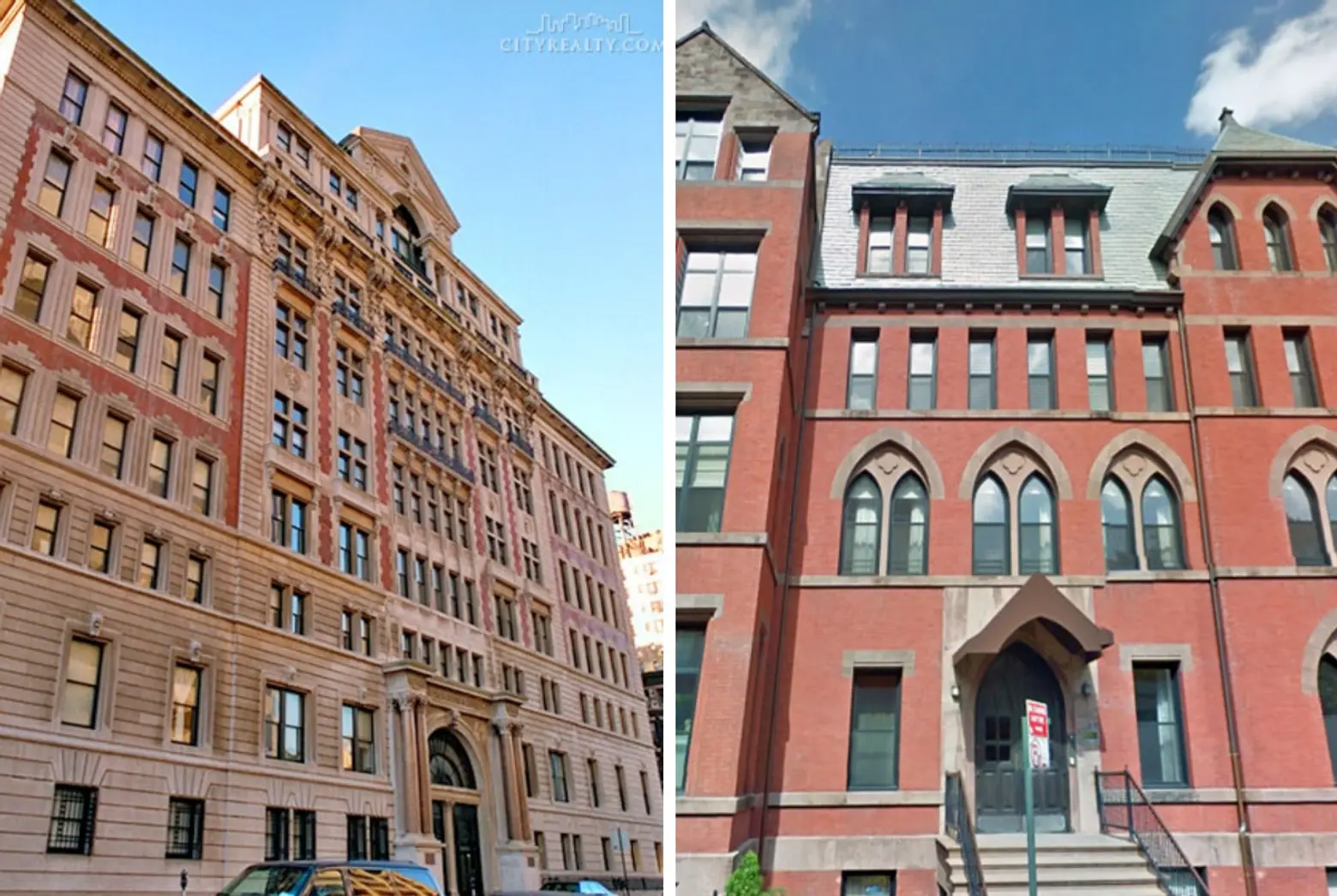 Rutherford Place (L) and Landmark 17 (R) via CityRealty
Rutherford Place, formerly the New York Lying-In Hospital, is a luxury condo conversion at 305 Second Avenue that features duplexes and triplexes, each with a distinct layout. The building was designed by Robert Henderson Robertson in 1902 and converted to condominiums in 1986, but operated as a rental building until 2006. It has an average price per square foot of $1,348. The building's website boasts that Stuyvesant Square is "near Gramercy, the East Village, Union Square and Flatiron," and this prime crossroads location must definitely be a selling point.
Landmark 17 at 233 East 17th Street is another high-end conversion. The building was originally the St. John the Baptist House and today boasts eight apartments with private gardens and terraces. One of the penthouses has a lap pool, and the four-story former chapel apartment features 23-foot ceilings.
We have a feeling you're going to be hearing a lot more about Stuyvesant Square, and pretty soon Gramercy Park might be marketing itself as "Stuyvesant Square on Gramercy Park."
[Via New York Observer]
Lead image: edenpictures via photopin cc