Sneak Peek at the Hy-Fi Mushroom Towers Rising at MoMA PS1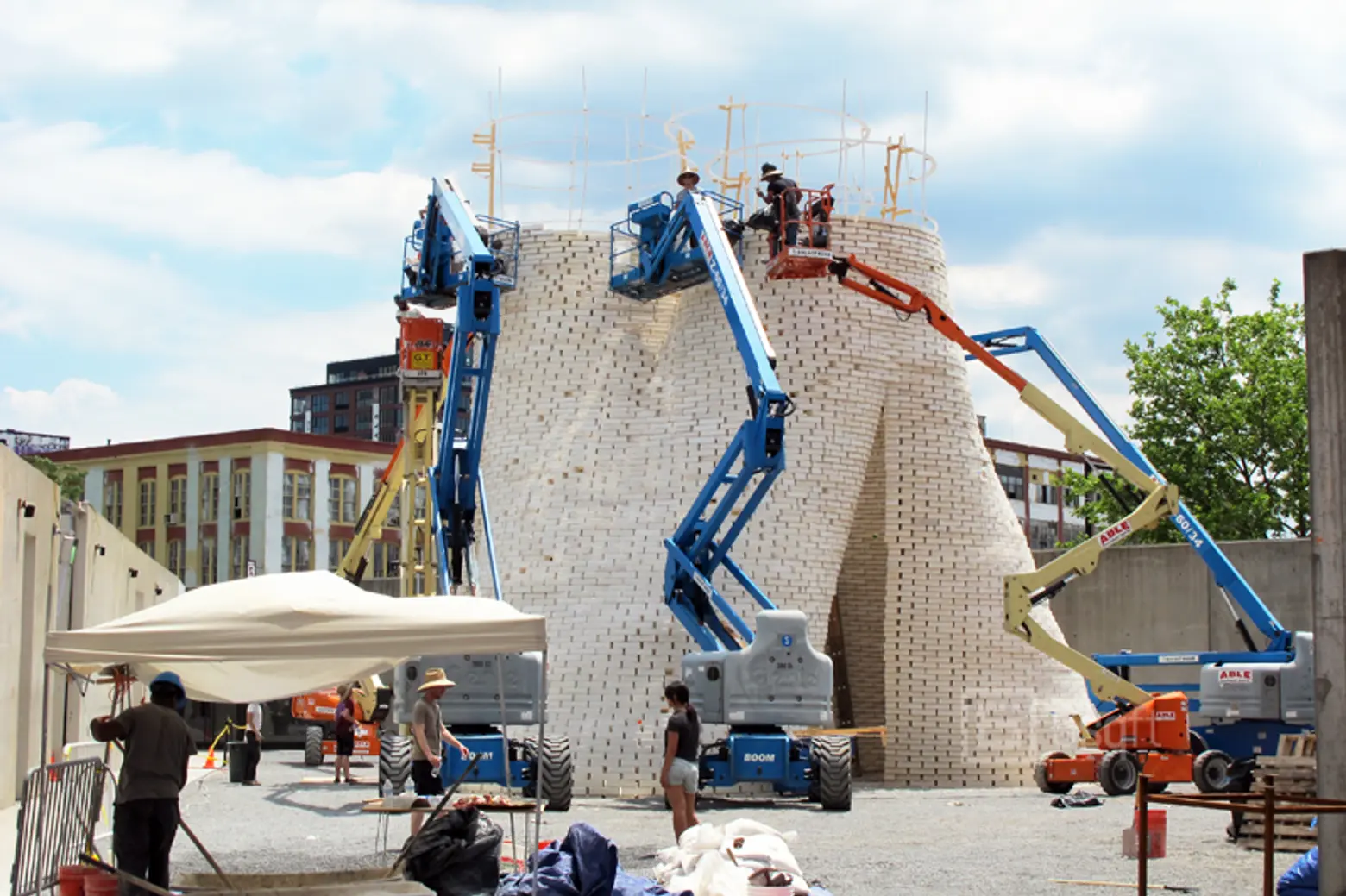 Every year MoMA PS1 holds a competition that gives emerging architects the opportunity to build a full-scale pavilion for their courtyard space in Long Island City, Queens. Past winners of the Young Architects Program (YAP) have gone on to do some great things, becoming hotly sought after for their skills and world-renowned for their incredible works (Do HWKN, SHoP and Work Architecture Company, ring a bell?). As no surprise, this year's winner is no shrinking violet, and he together with his team are bringing something unprecedented to the PS1 courtyard space. Architect David Benjamin and his studio, The Living, have devised a plan to construct a spectacular "Hy-Fi" tower made from a self-assembling, mushroom-based material that can be completely composted once the summer is over.
This past weekend we got a sneak peek of the towers rising at the LIC site. Check out our photos of the mushroom wonder ahead.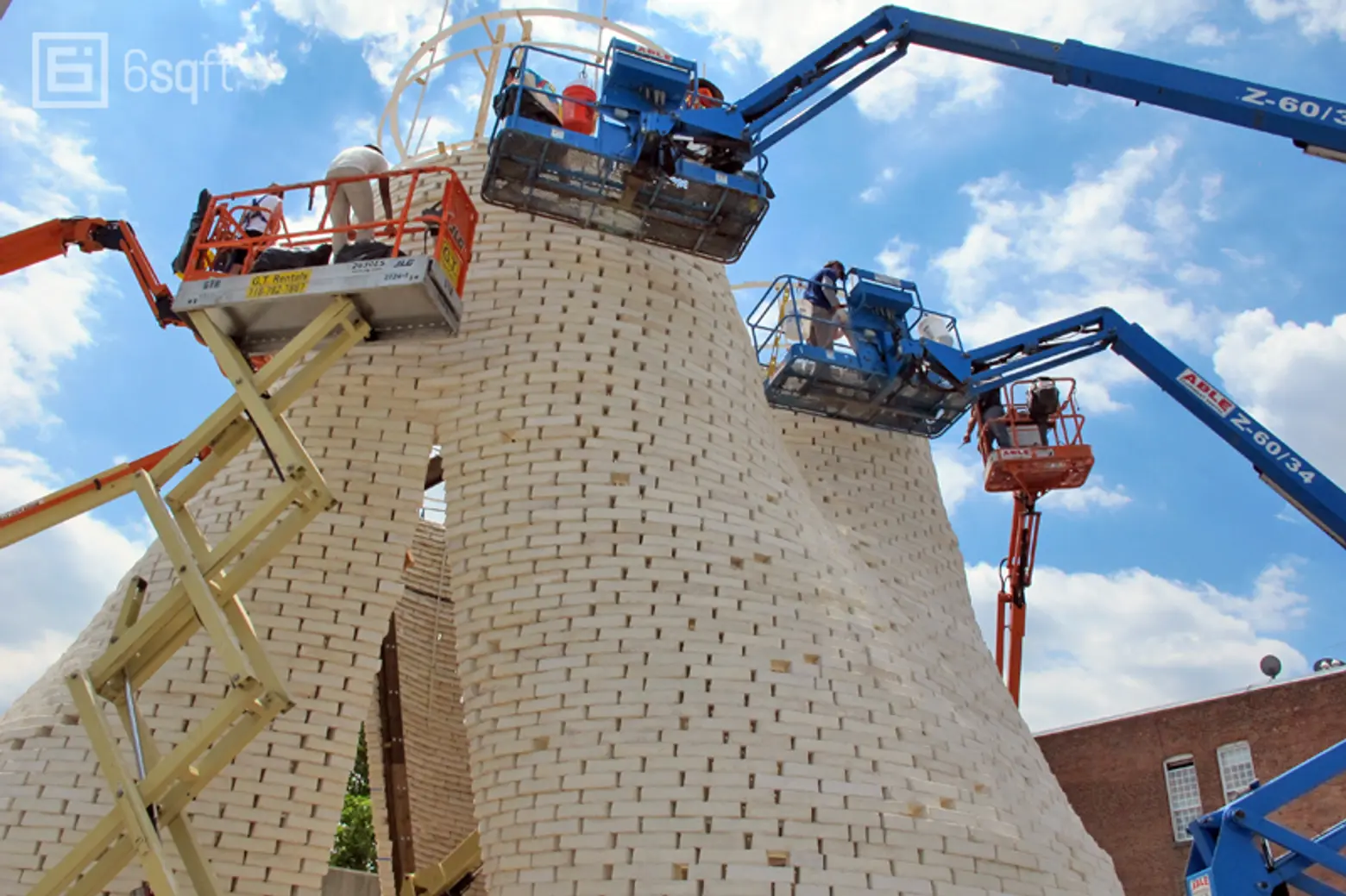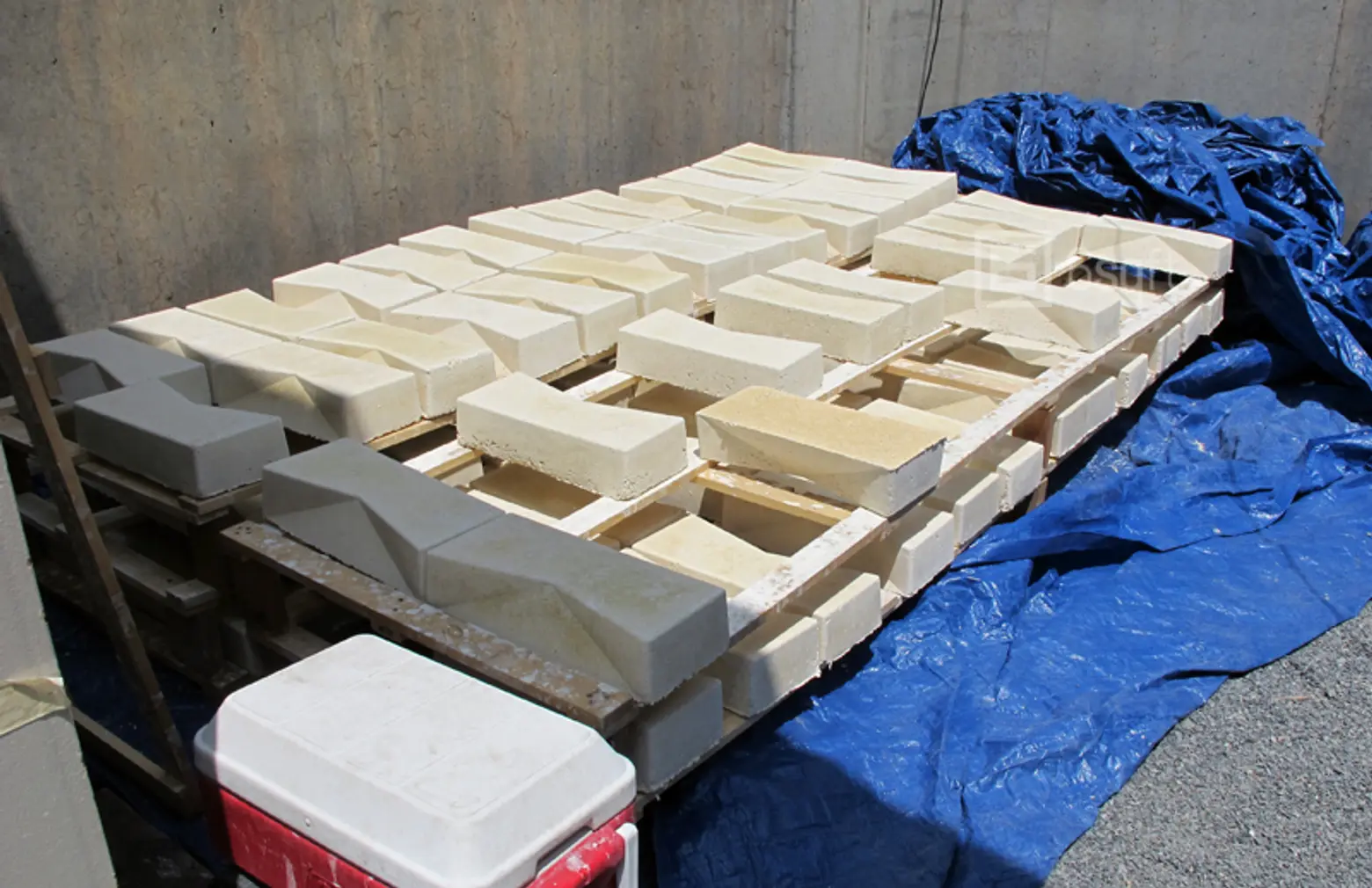 The bricks used in the construction are quite cutting edge and combine a mixture of mycelium (a mushroom root material) and corn crop waste, poured into a mould and allowed to self-assemble over a few days. The low-carbon, eco-friendly bricks are the concept of New York-based biomaterials company Ecovative Design, who also happened to win the Buckminster Fuller Challenge for their brick just last year.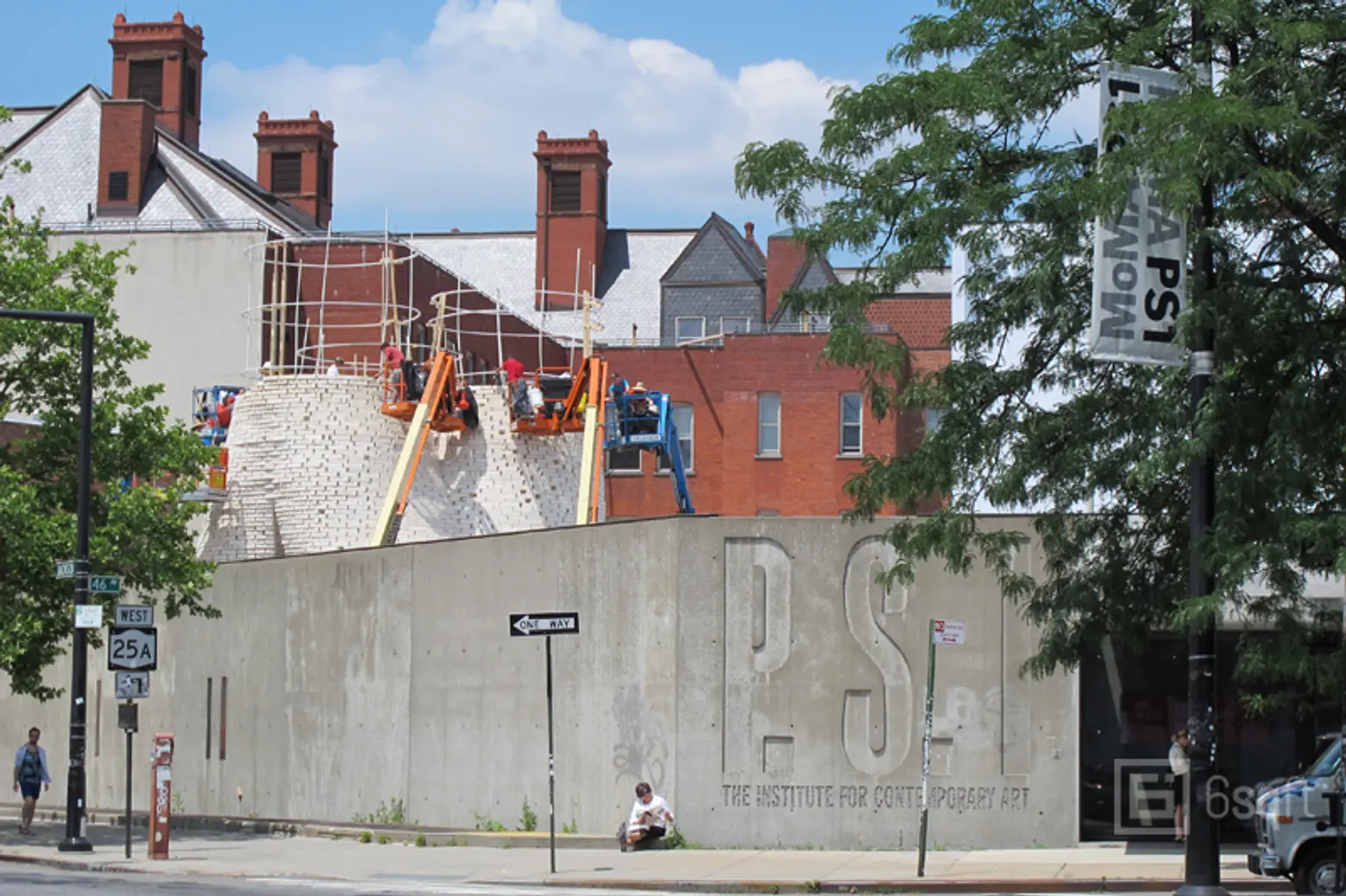 In addition to offering a shaded space of respite for those visiting the museum courtyard during PS1's Summer Warm-Up concert series, the Hy-Fi towers are also site-sensitive in other ways: Once the base of the structure is complete, the tower will be topped off with reflective bricks that will bounce natural light down onto the structure and in the courtyard — something that should be especially enchanting at dusk when the beautiful evening summer light comes into play. And because the tower is built from 100% organic materials, once the season is over, it can be dismantled and composted, leaving no trace behind.
You can see more of Benjamin and The Living's work here. Or check out the installation when it officially opens up to the public this Friday the 27th!
Photos by 6sqft; Rendering courtesy of MoMA PS1