See this year's completely outrageous Dyker Heights Christmas lights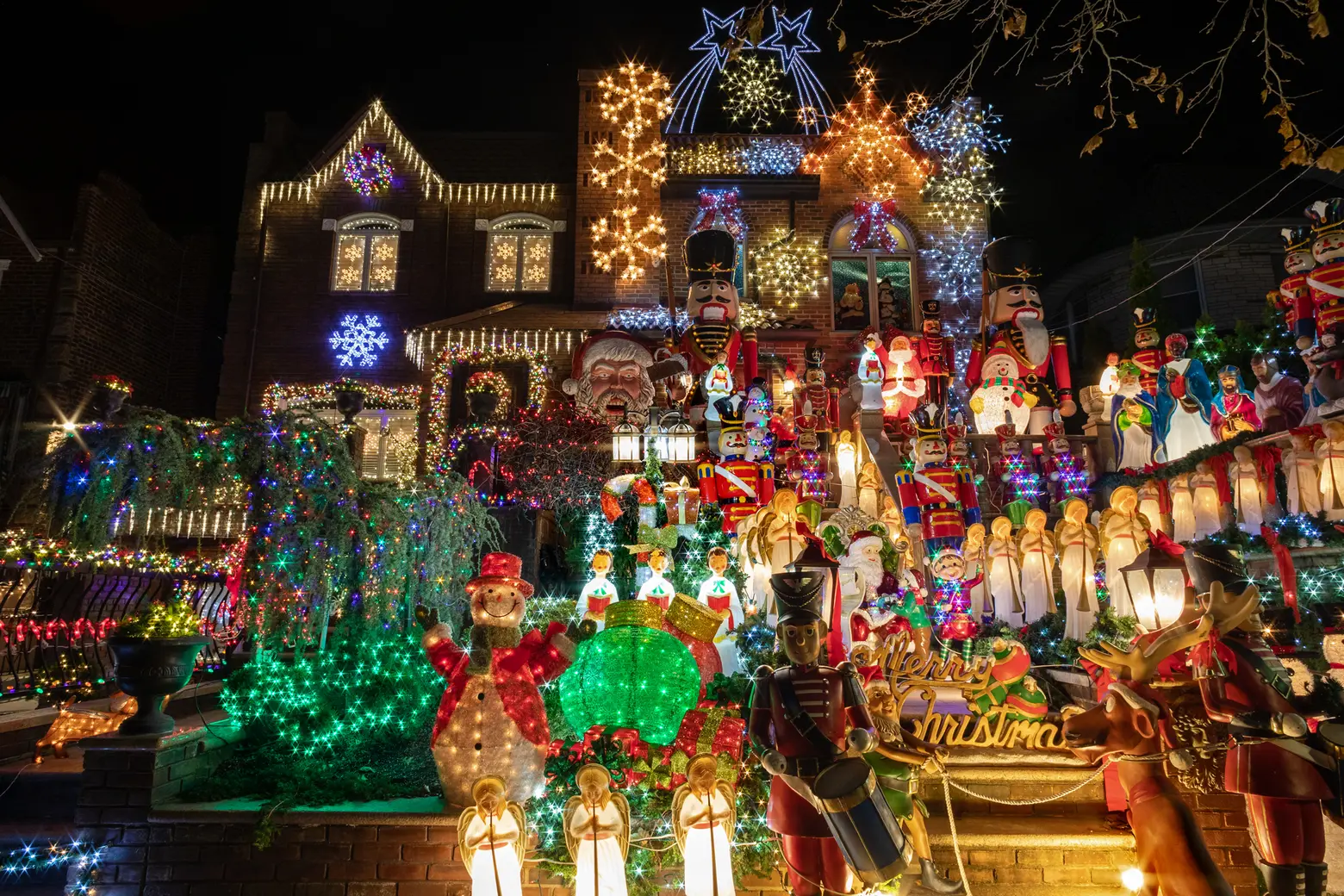 Where else can you see 25-foot toy soldiers, a two-story Santa, or a house decked out with 30,000 lights other than Dyker Heights, Brooklyn. The suburban neighborhood, historically a quiet, Italian-American enclave, has been putting on its legendary holiday spectacle since 1986, when Lucy Spata moved to the area. Her over-the-top Christmas displays started as a way to honor her mother's memory (she also loved holiday decorations) and quickly her neighbors followed suit. Today, Lucy is known around town as "Mrs. Claus" and the Dyker Heights lights attract up to 150,000 visitors each season. 6sqft's resident photographers, James and Karla Murray, recently visited Dyker Heights and captured the outrageous lights and decorations in all their glory. And they were even lucky enough to meet Lucy herself!
Lucy has said she feels that "bigger is better," which is quite clear from her house's display. She and her husband Angelo decorate the whole place themselves. Angelo gave Lucy the 16-foot nutcrackers as a gift in 2010; they arrived on a flatbed truck! The entire display is comprised of more than 30,000 lights: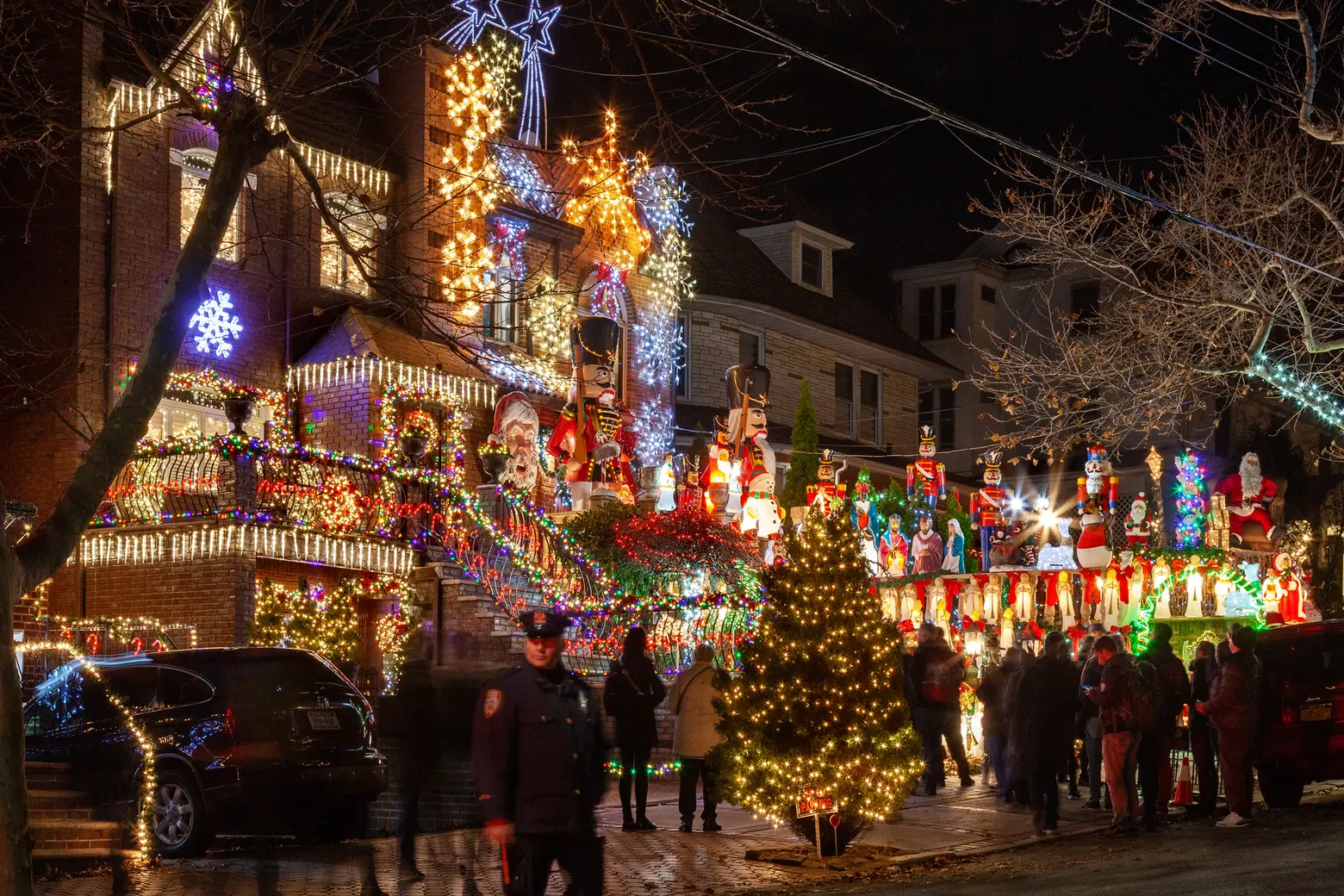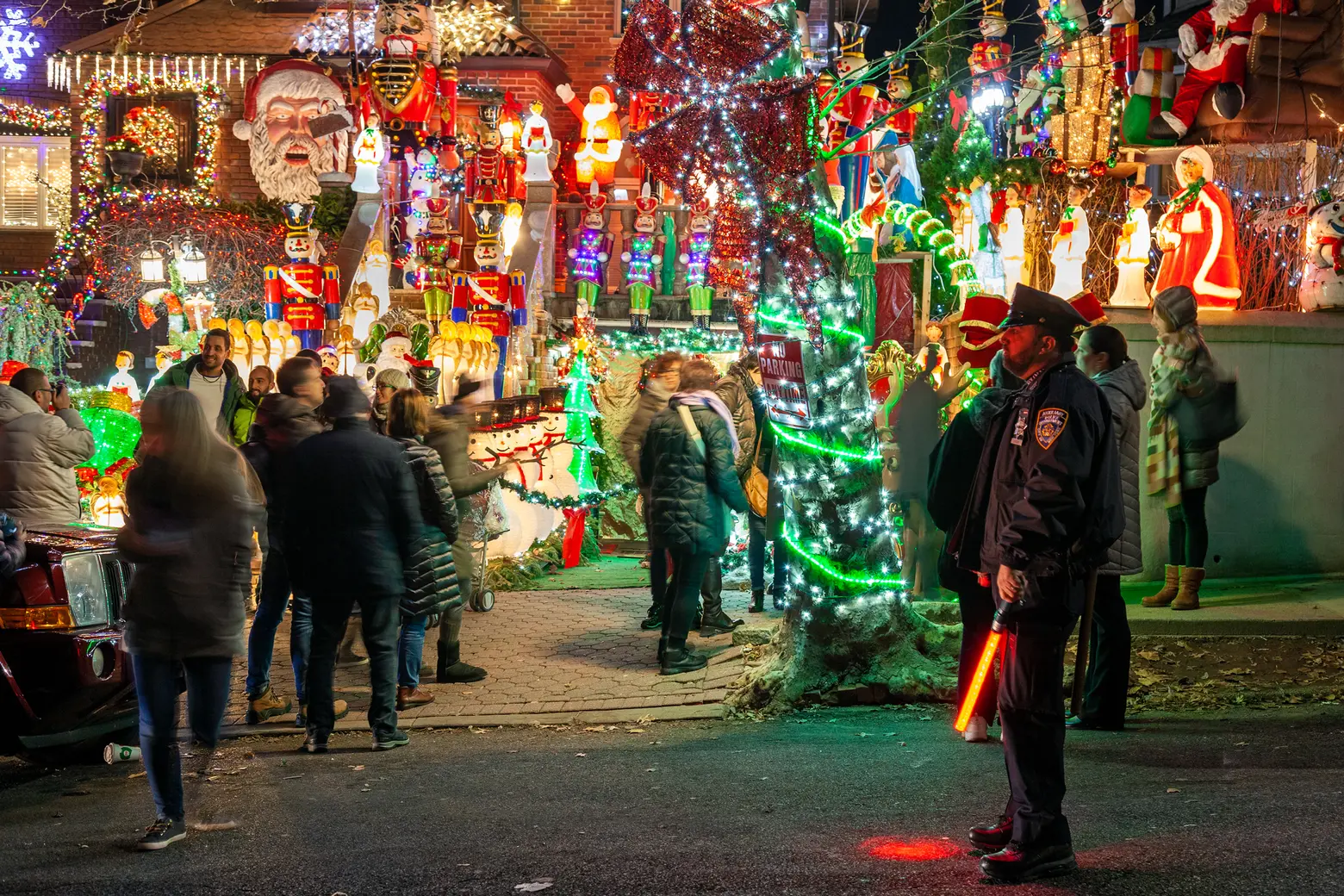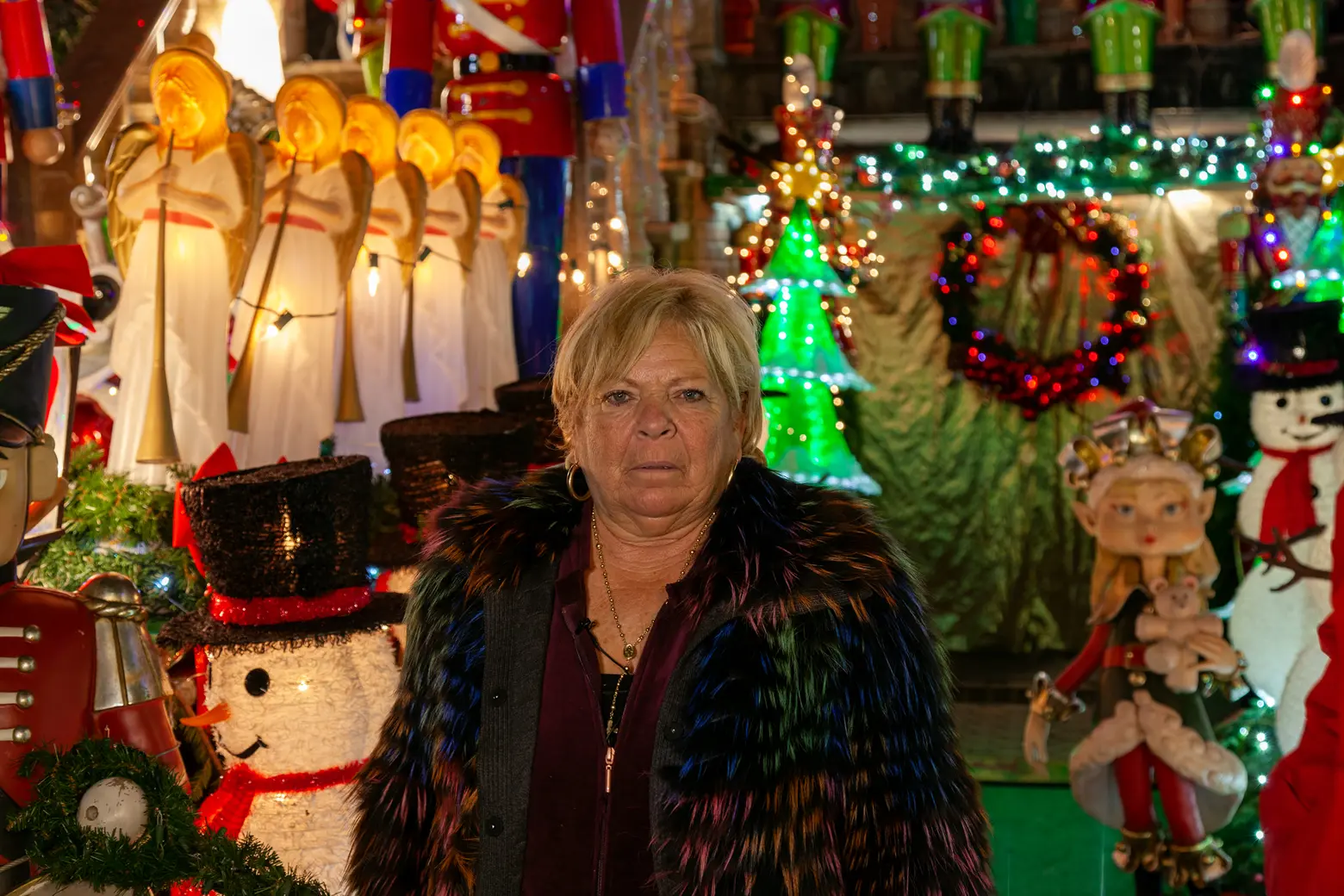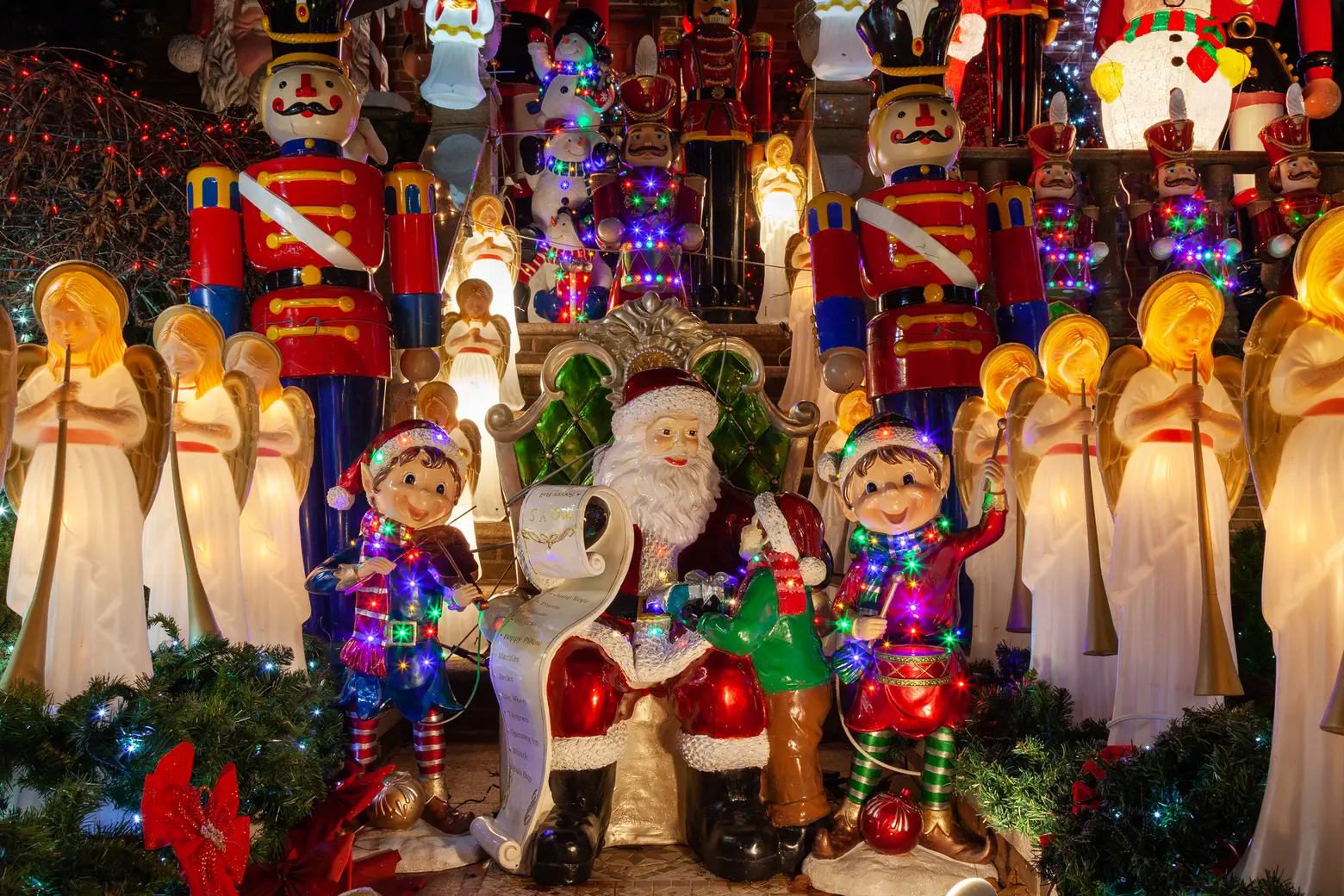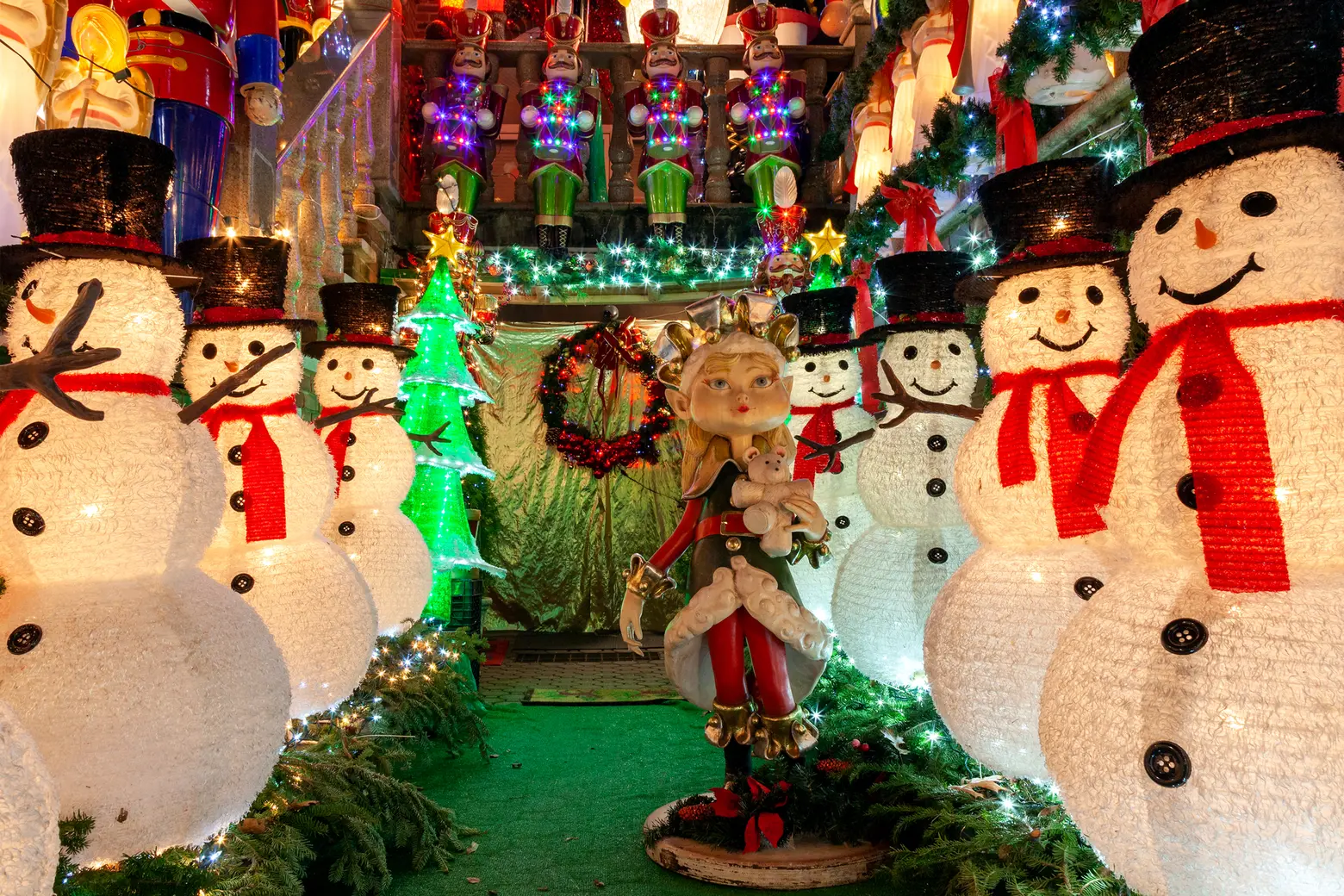 This house, with its "Toyland" display, is famous for its 25-foot toy soldiers flanking a two-story Santa that speaks! According to A Slice of Brooklyn Bus Tours, the display "was commissioned by the late Alfred Polizzotto who hired Lou Nasti, a Brooklynite known for creating moving characters for store windows all over the world and who some people call 'Geppetto,' to create it for him:"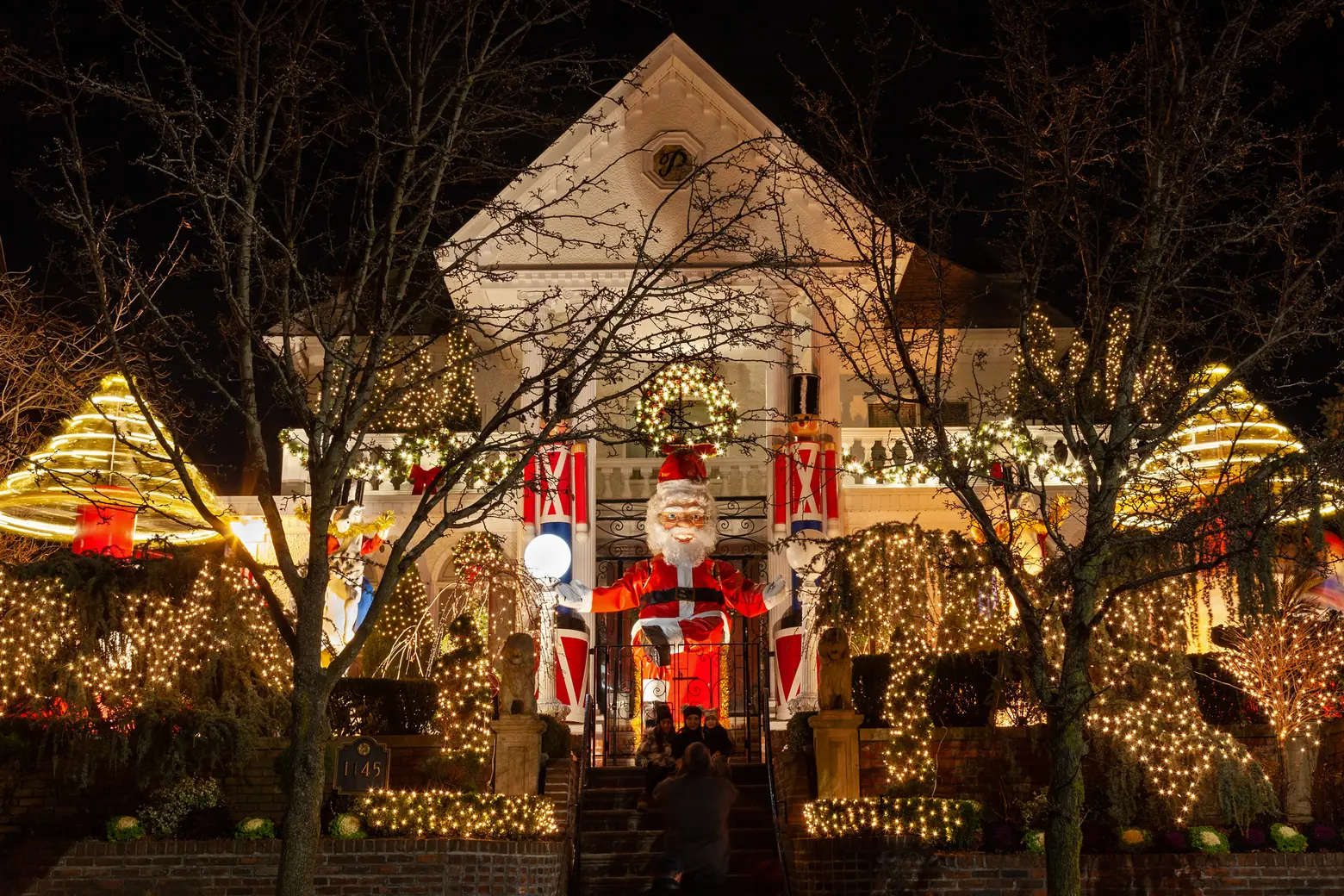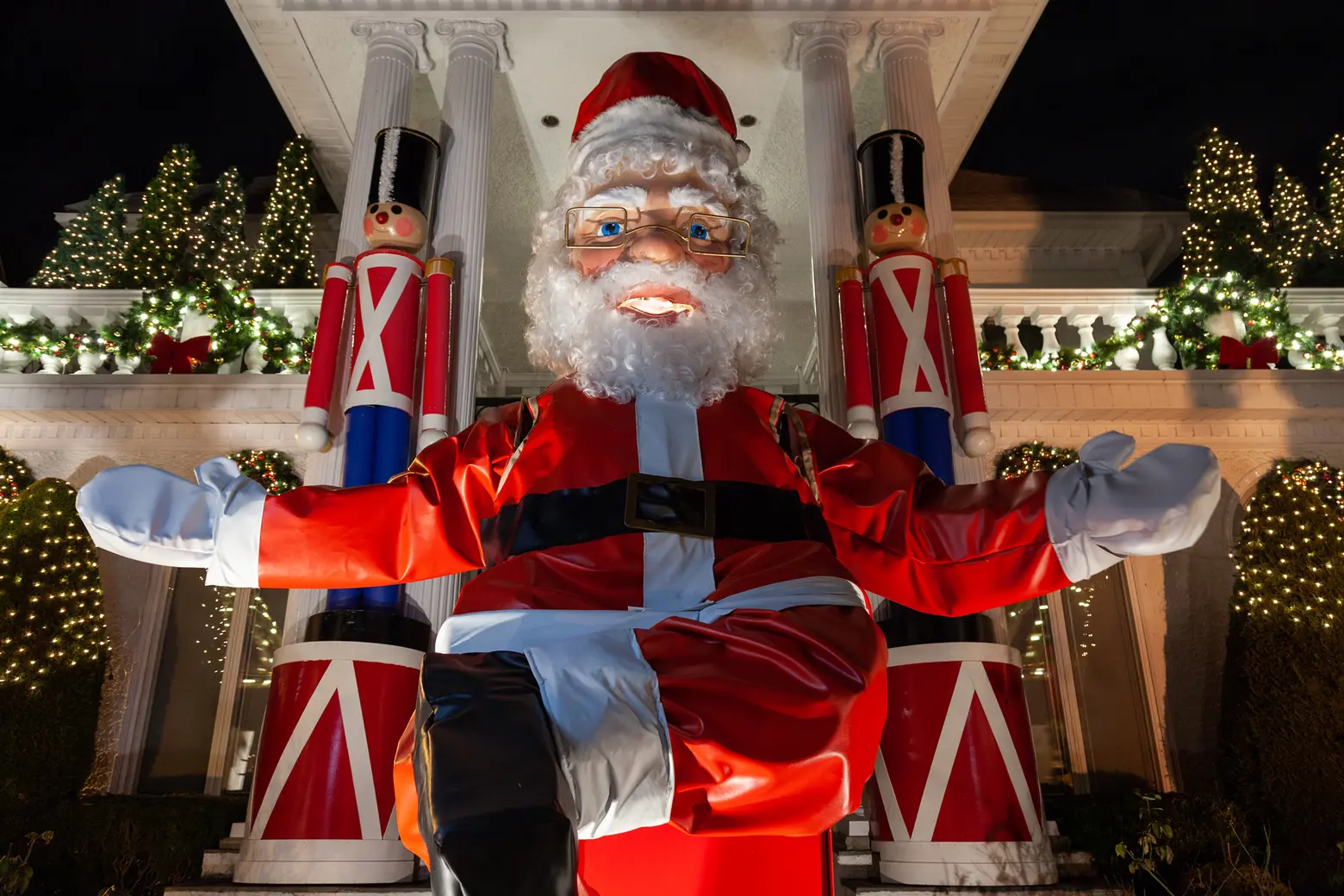 This house also decorated with massive nutcrackers, albeit a much tamer version: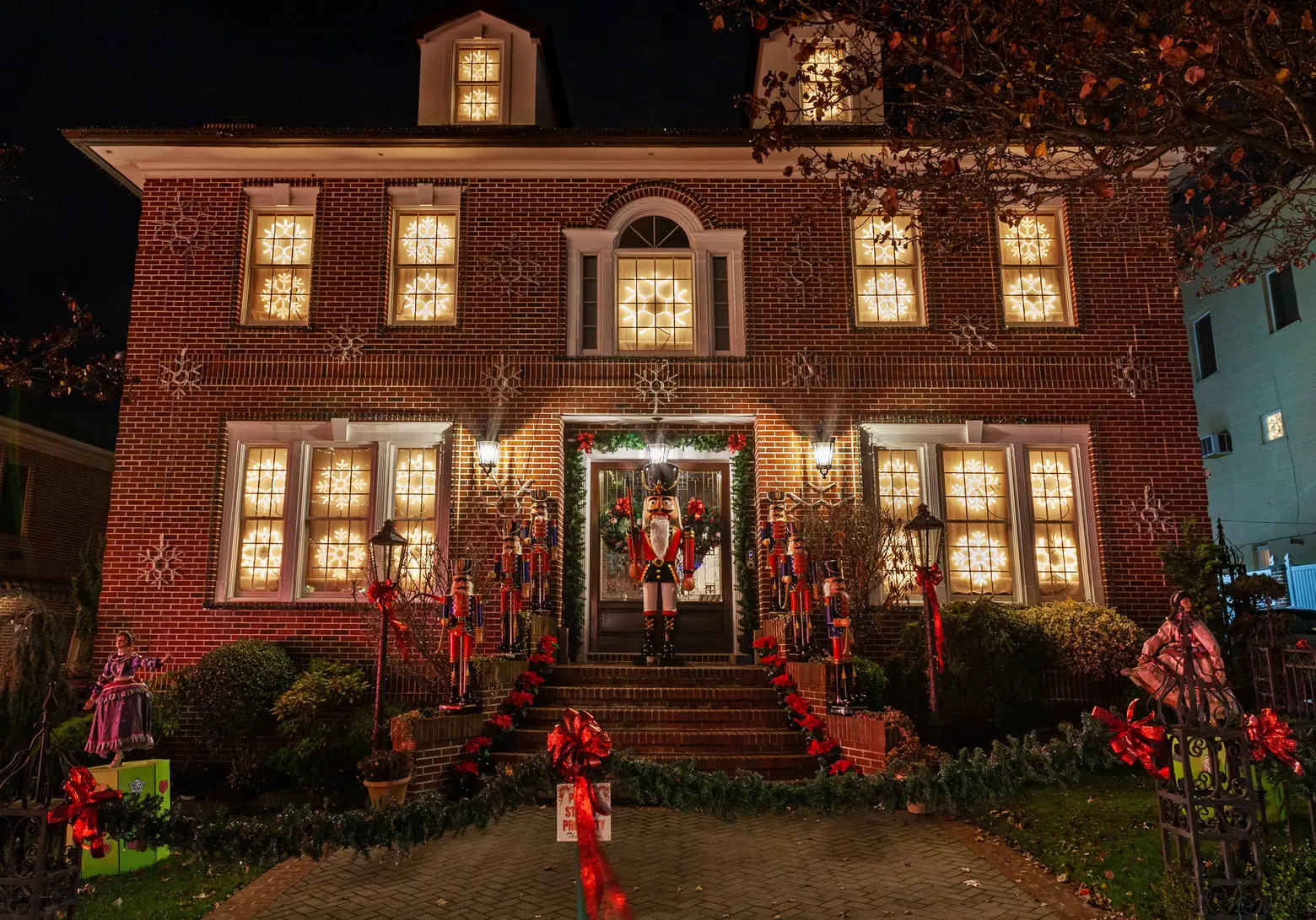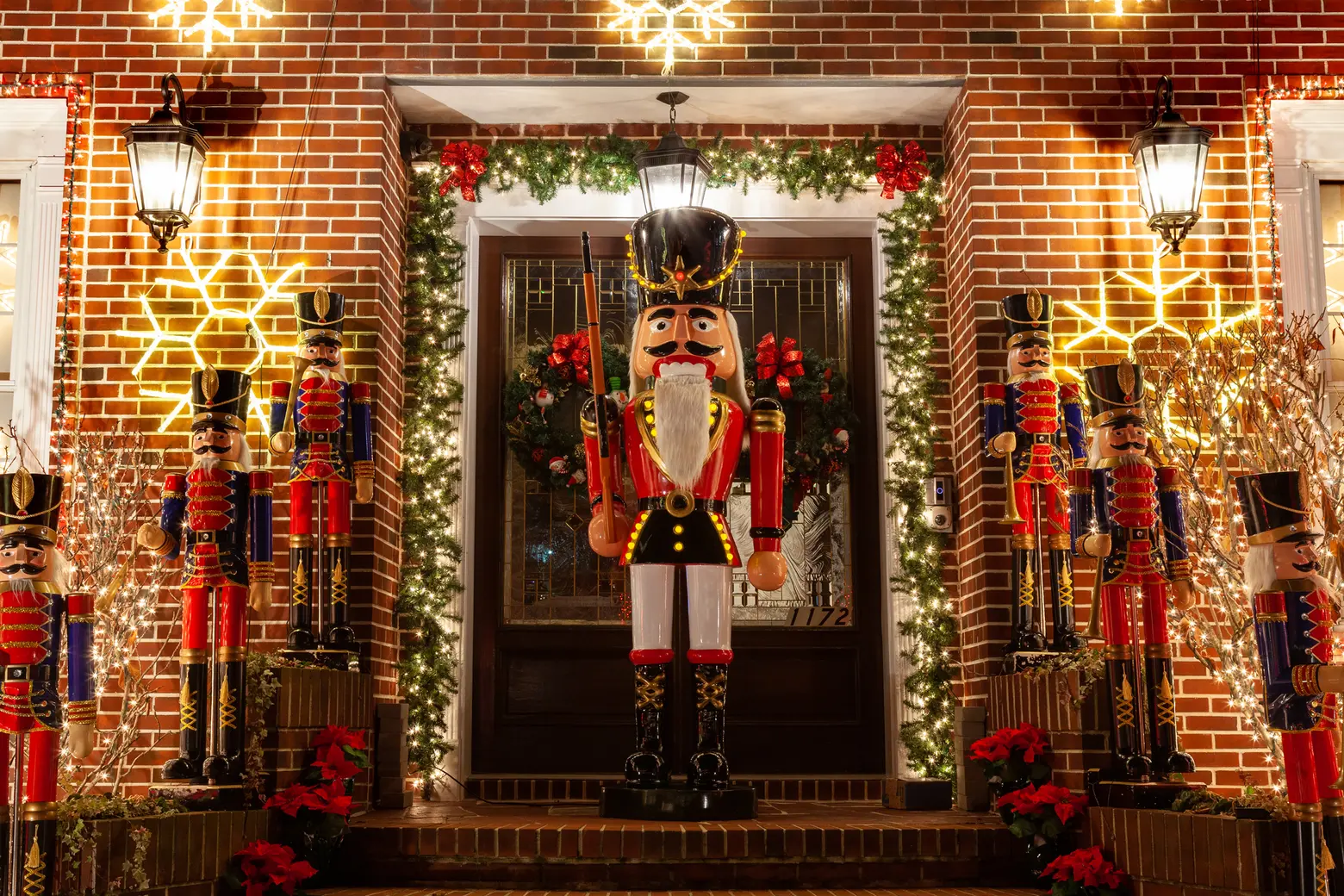 Of course, oversized anything-Christmas-related seems to be a big trend: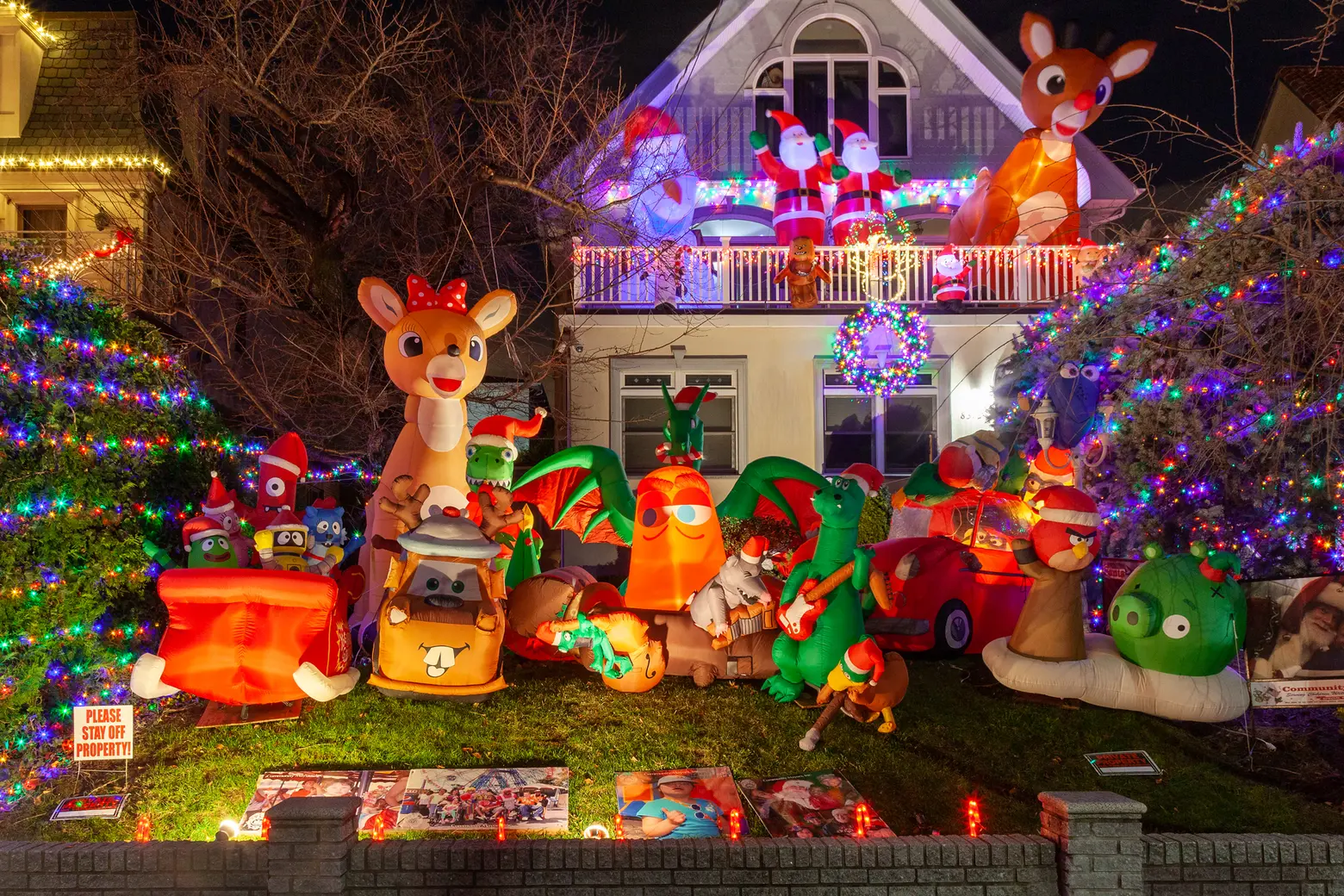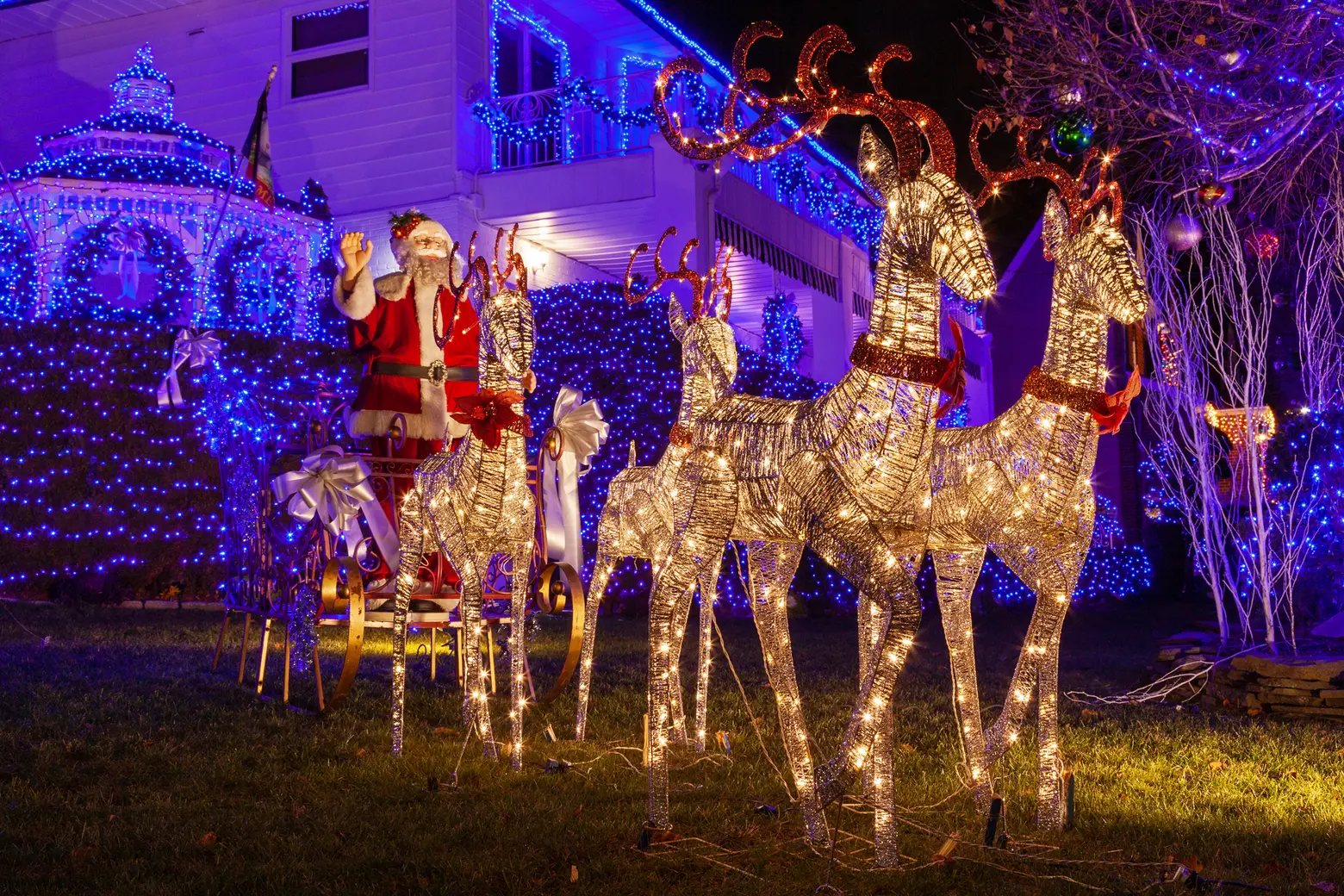 The more lights the better!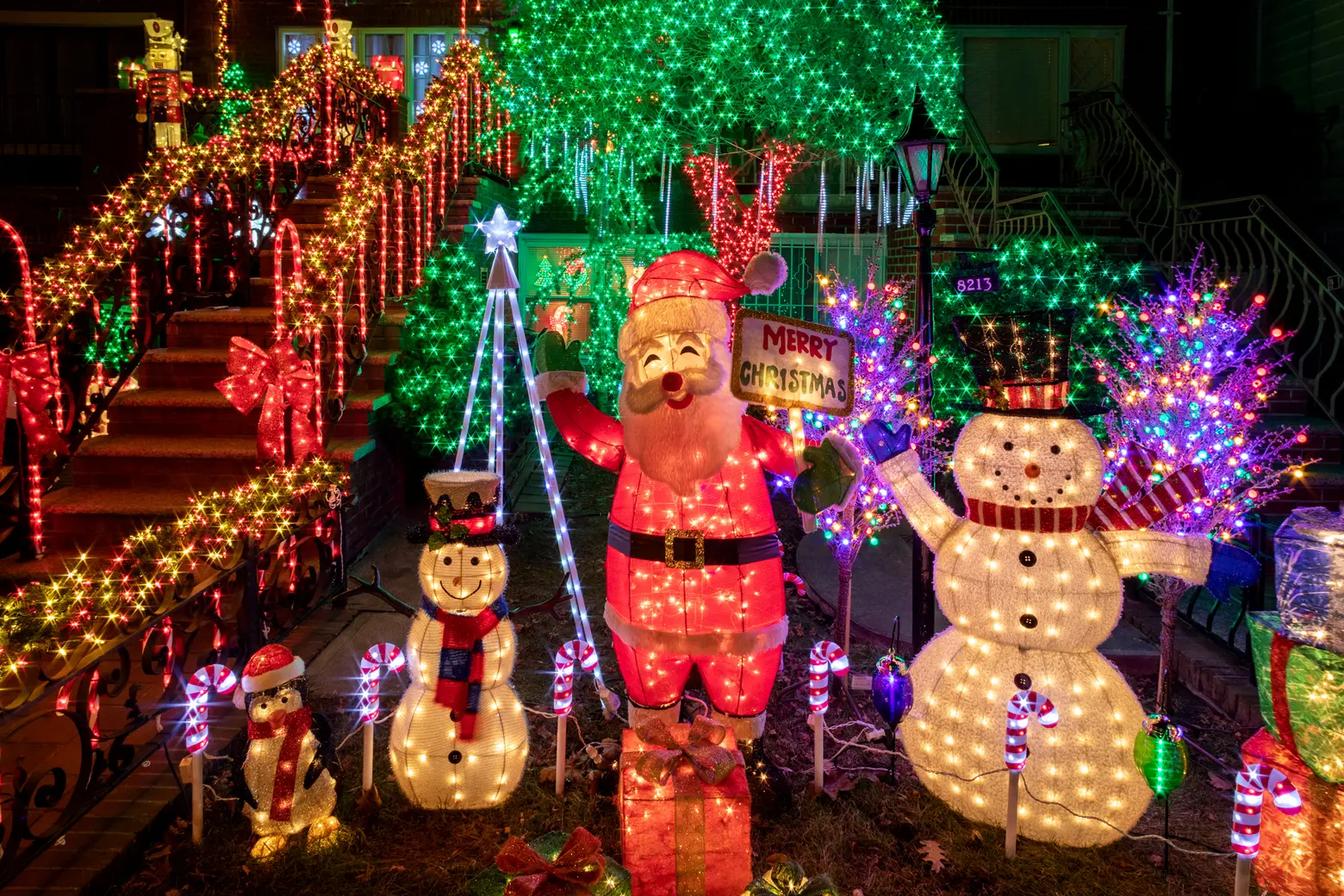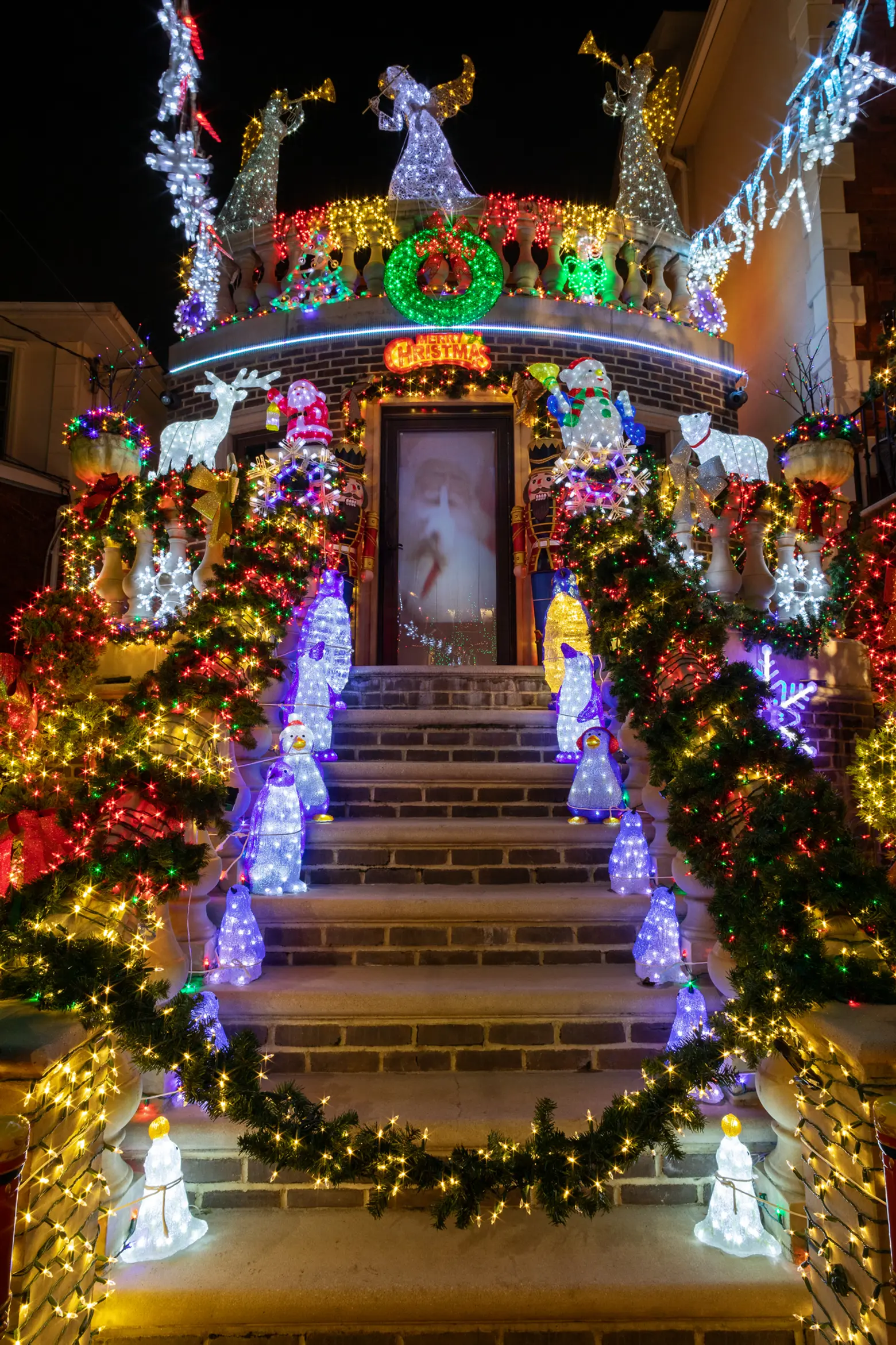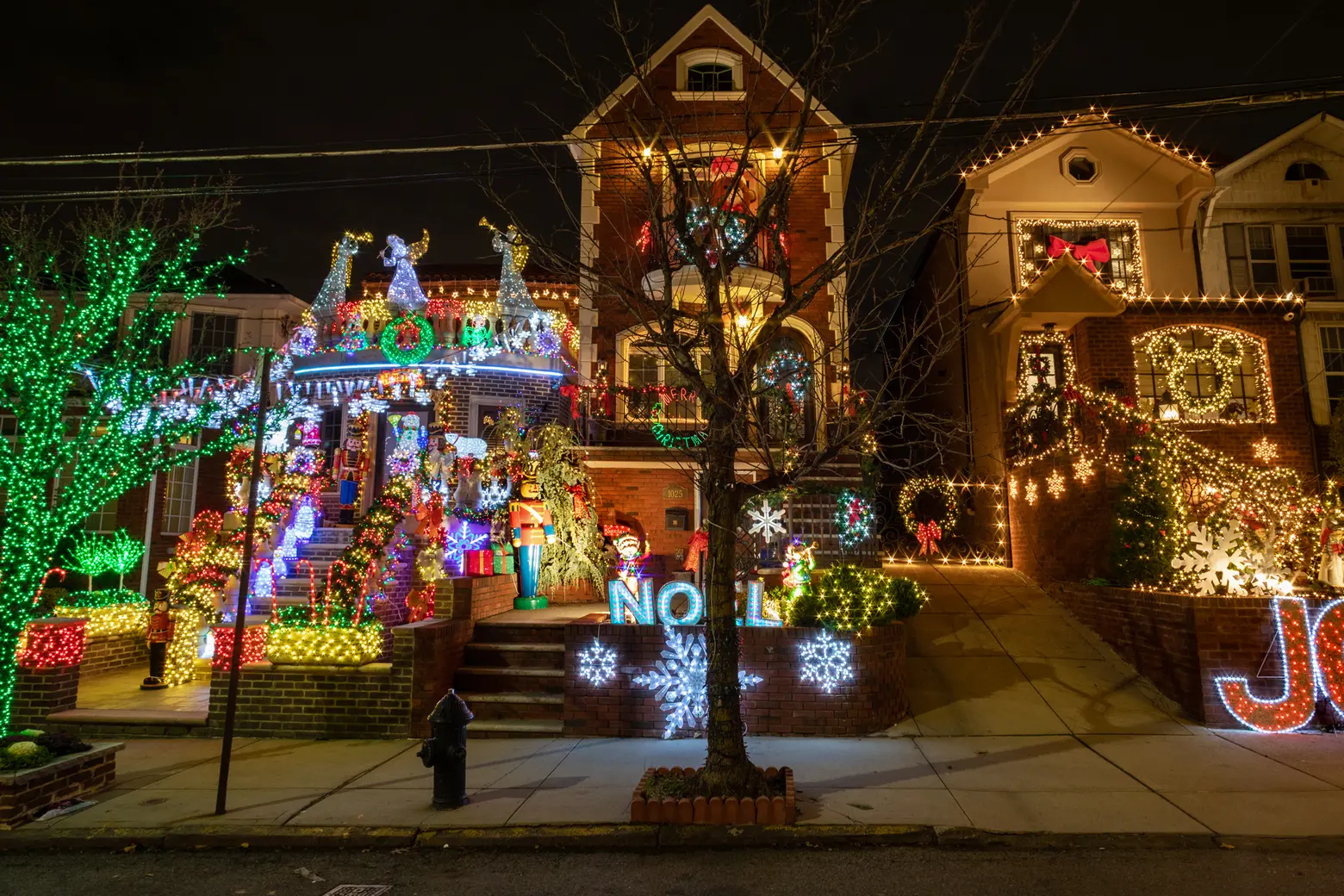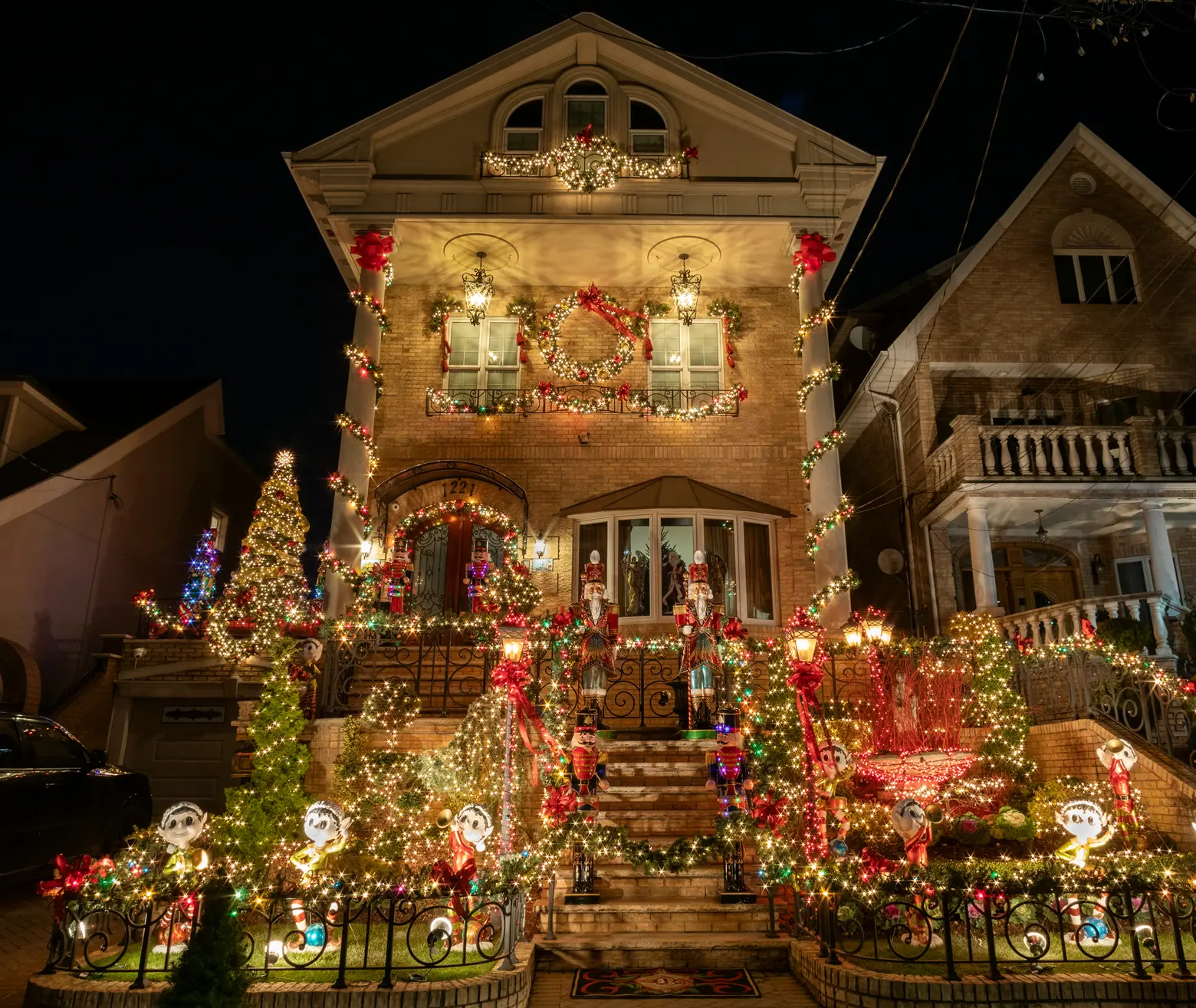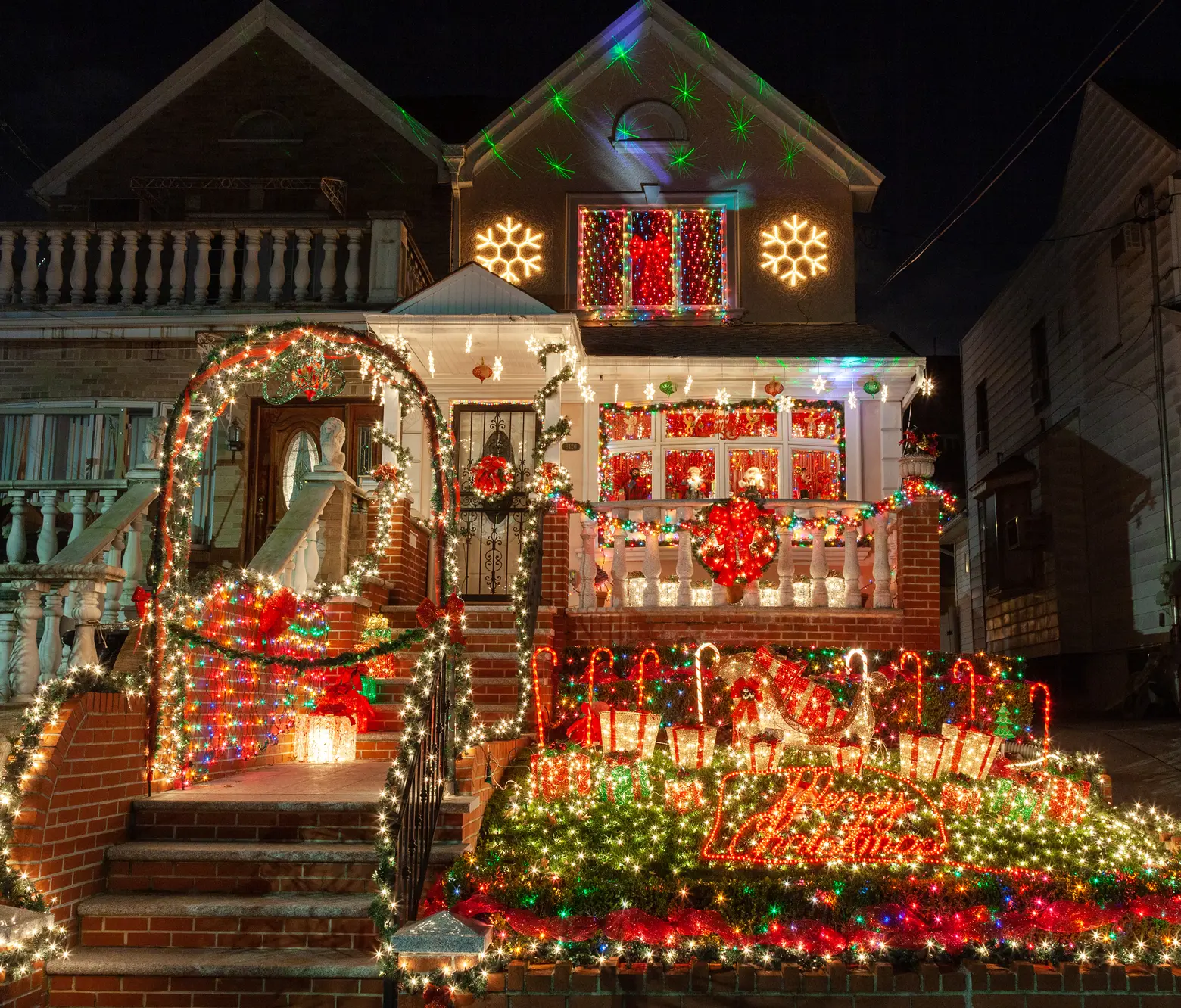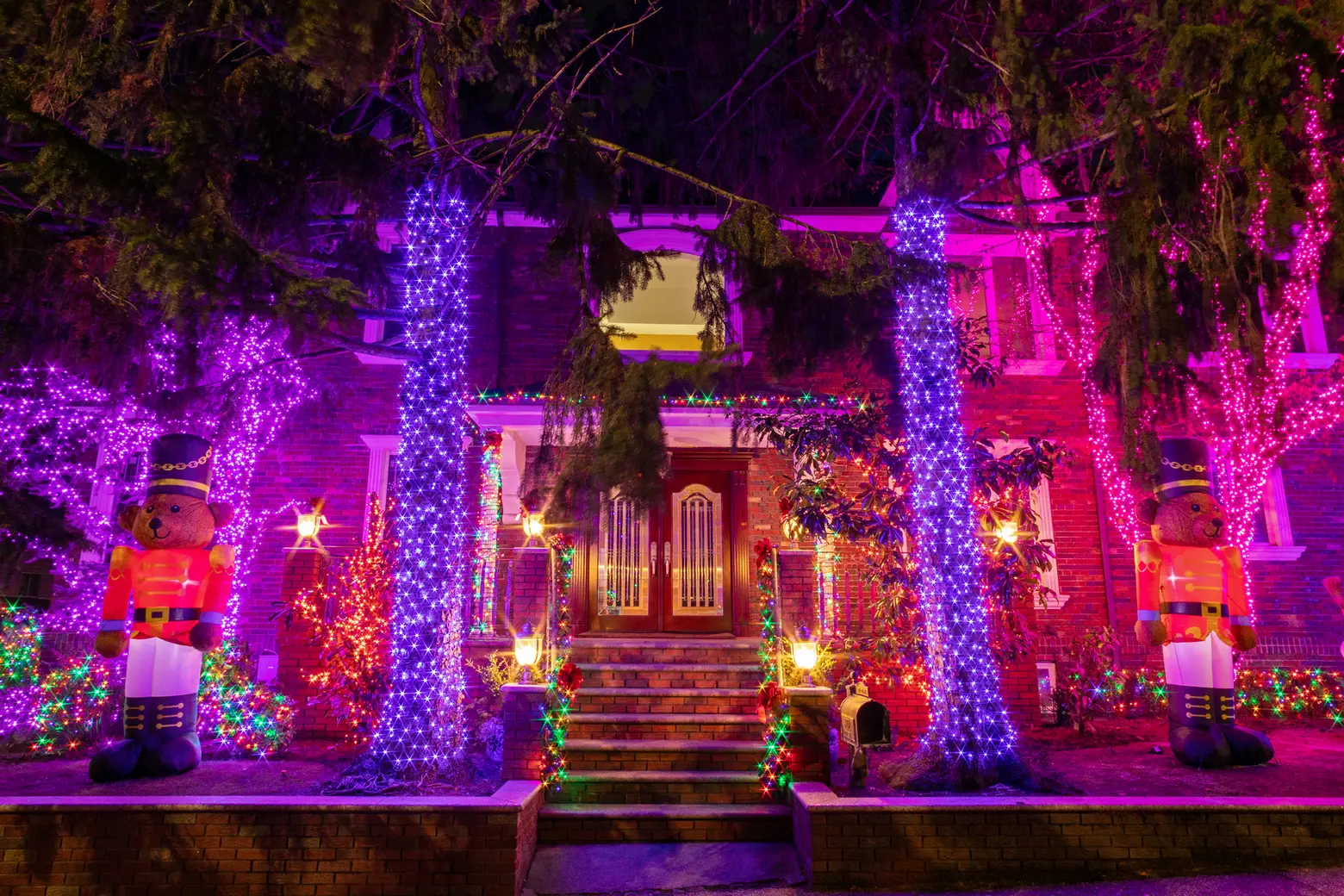 Don't forget about the trees and shrubs!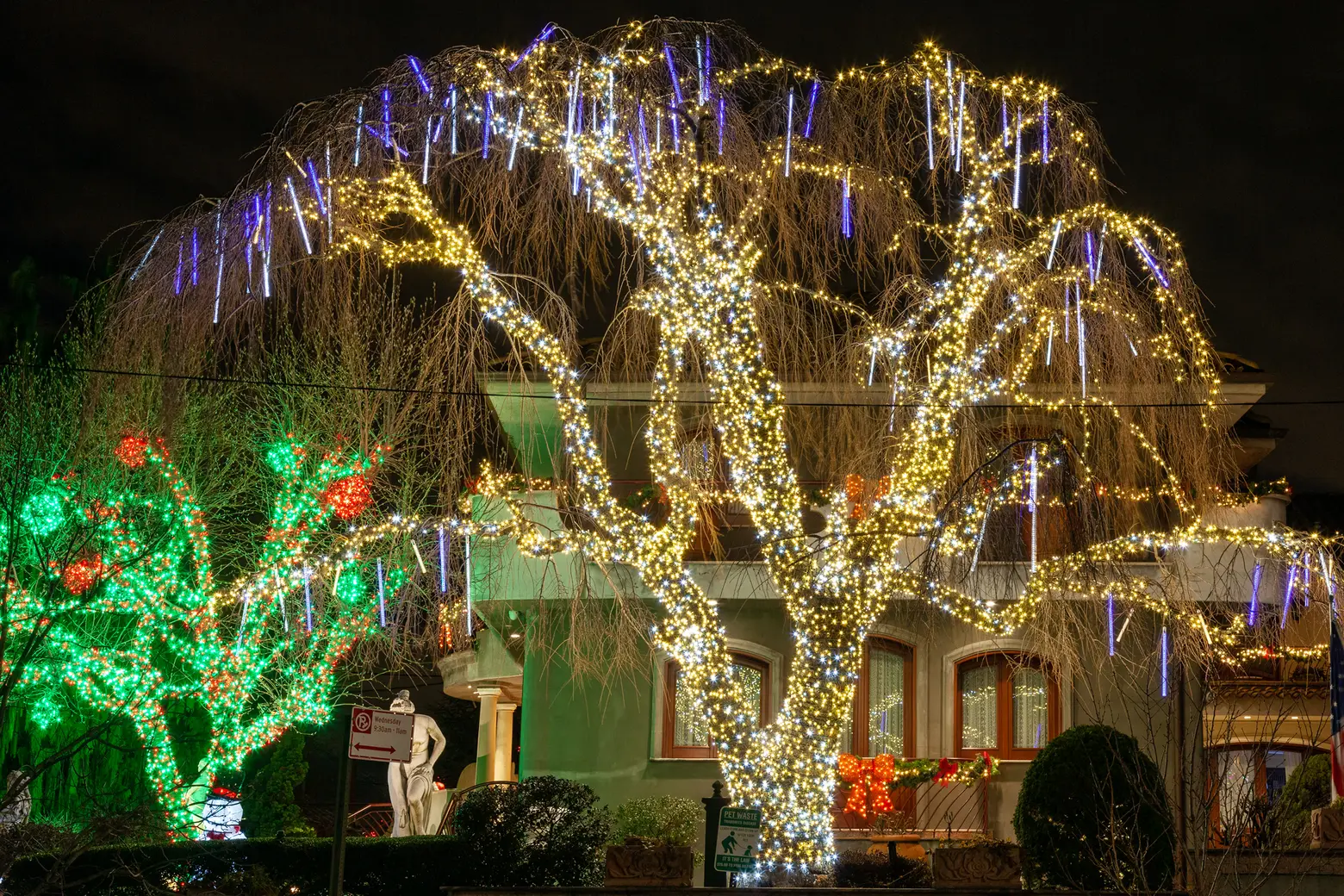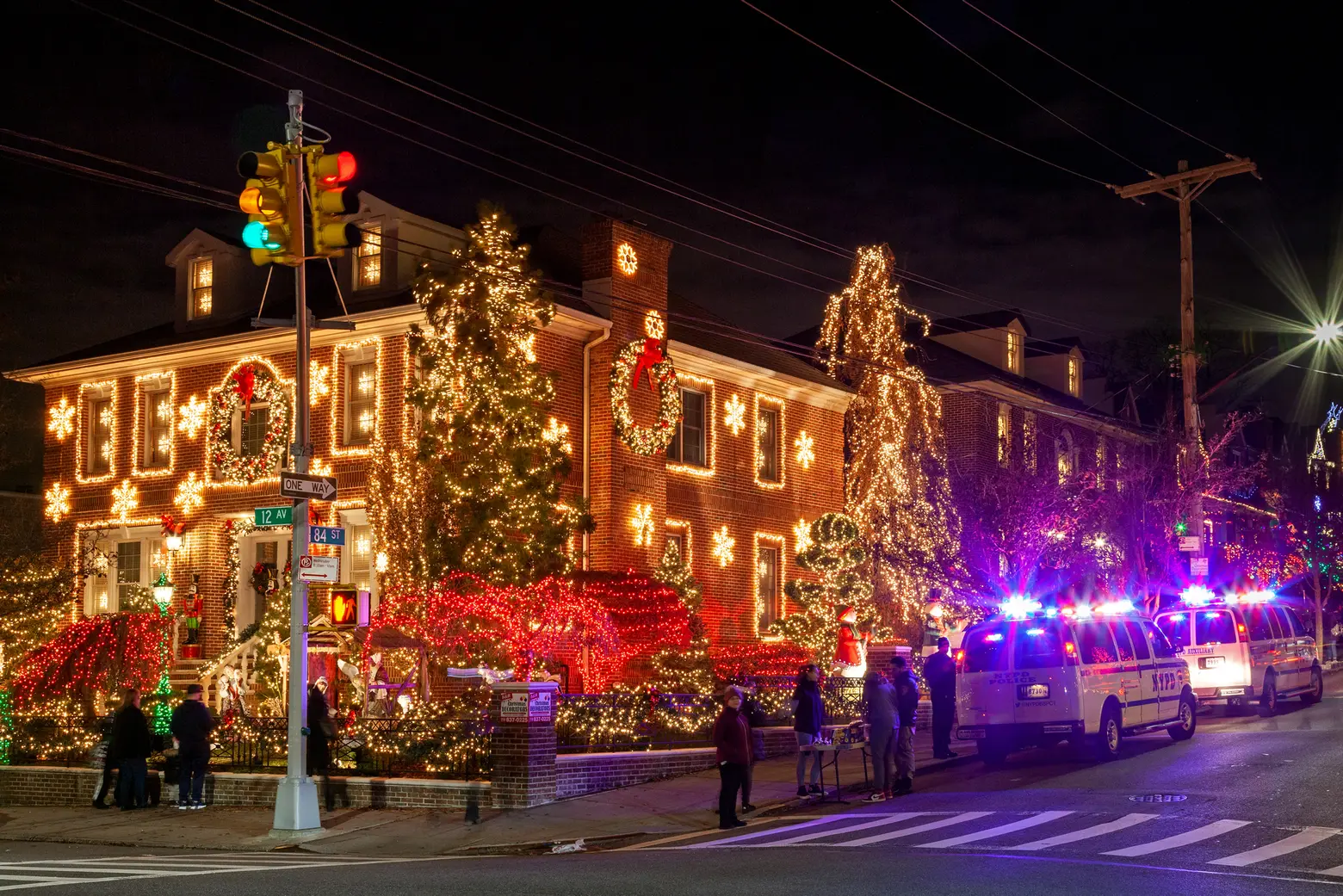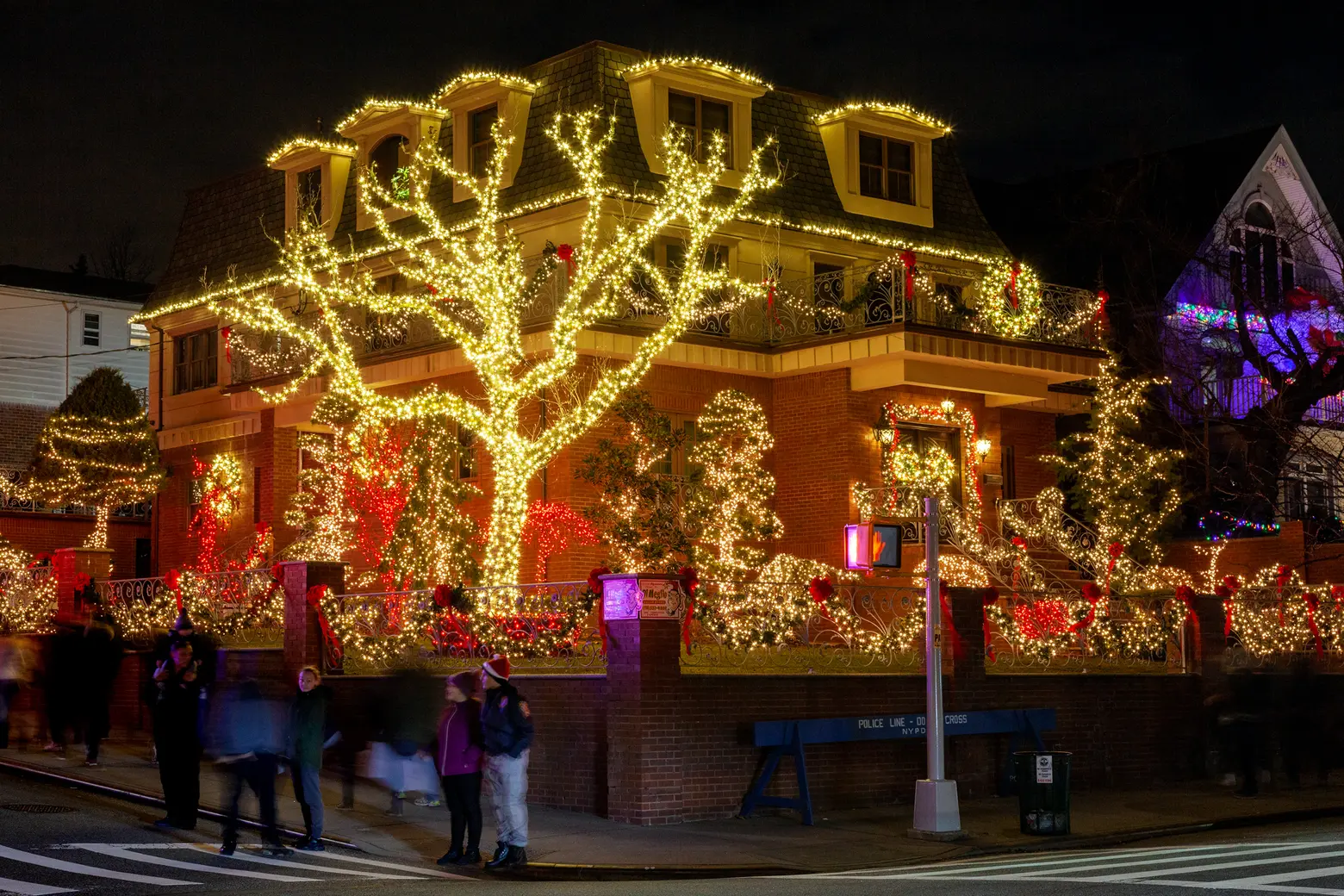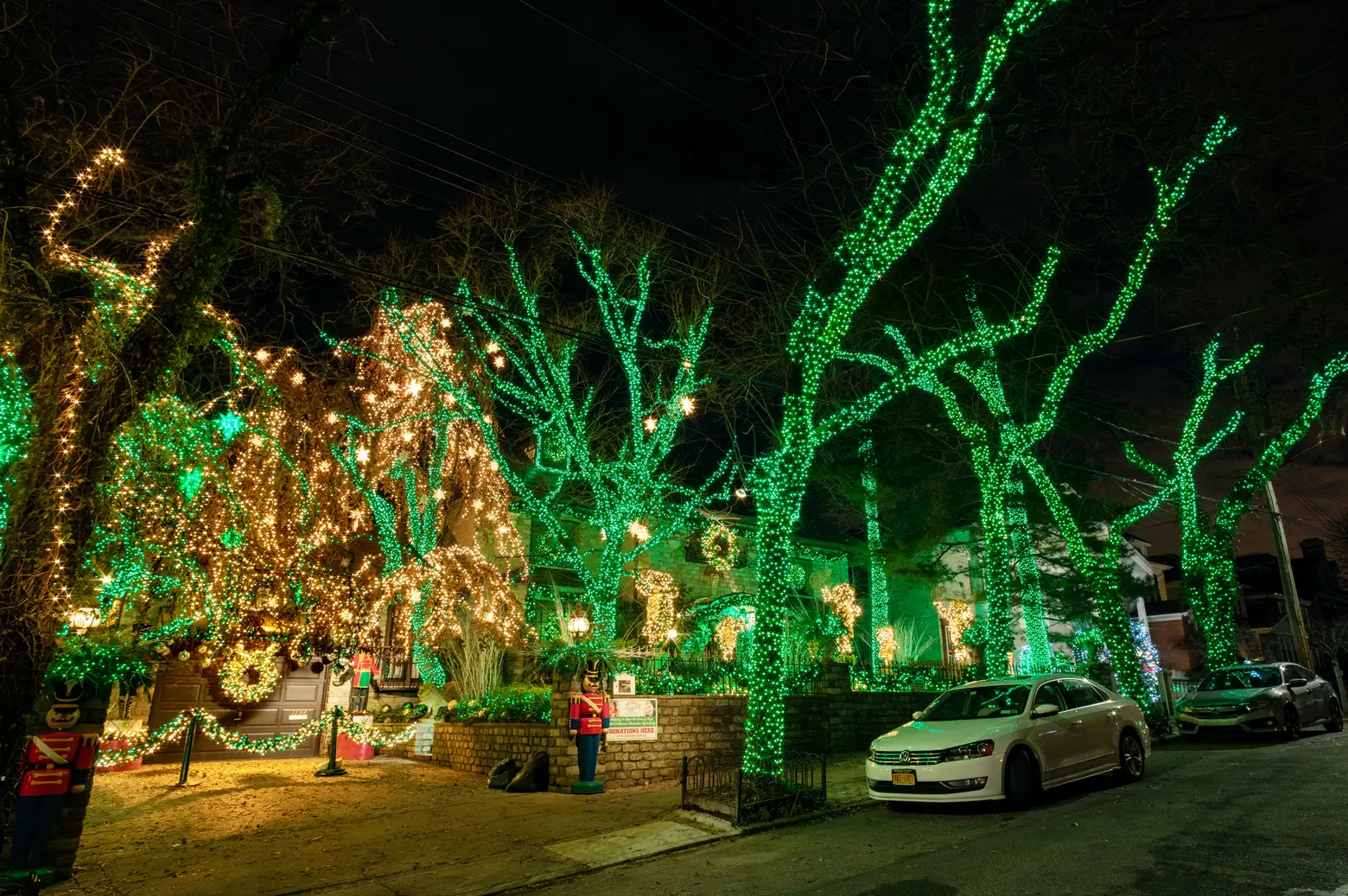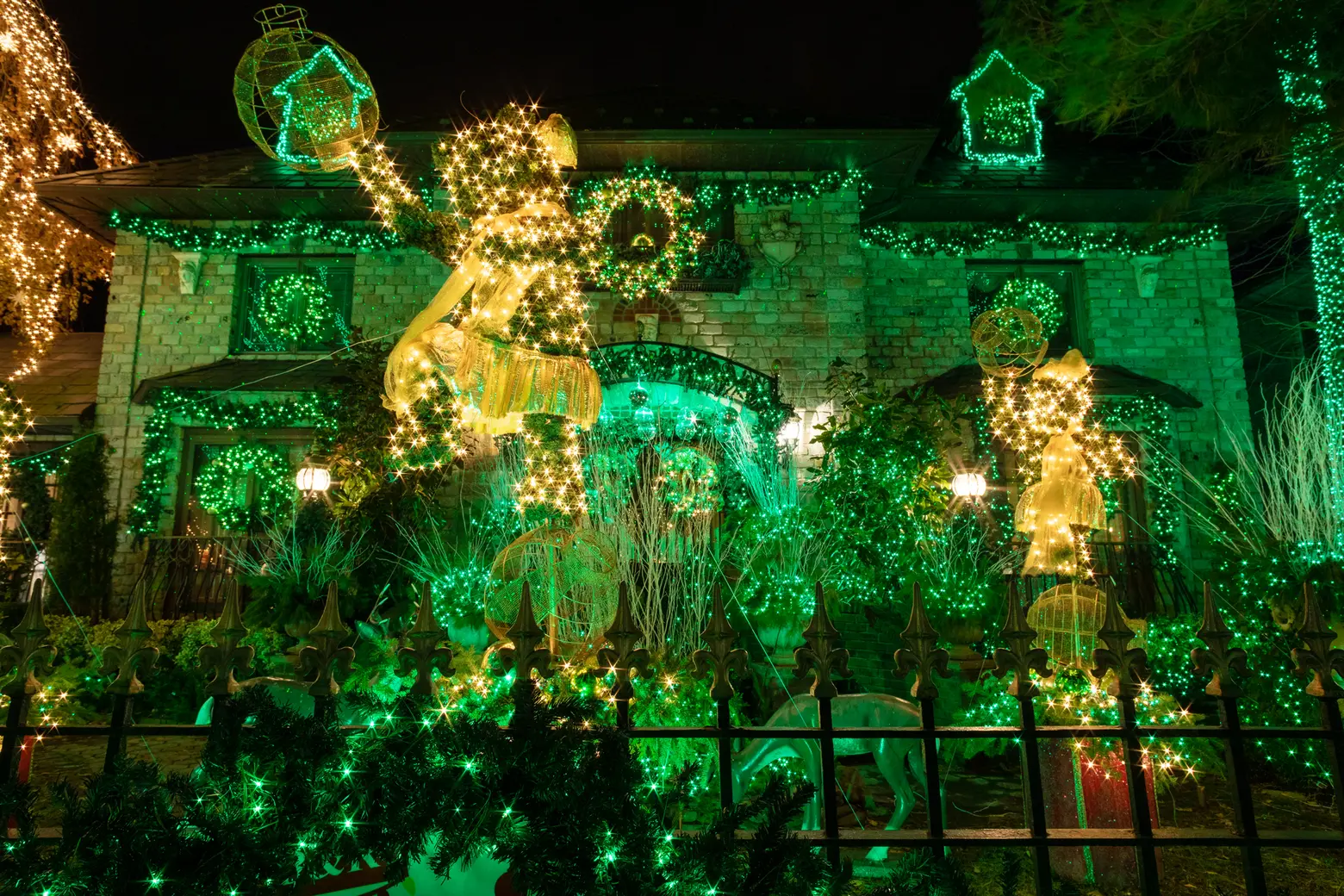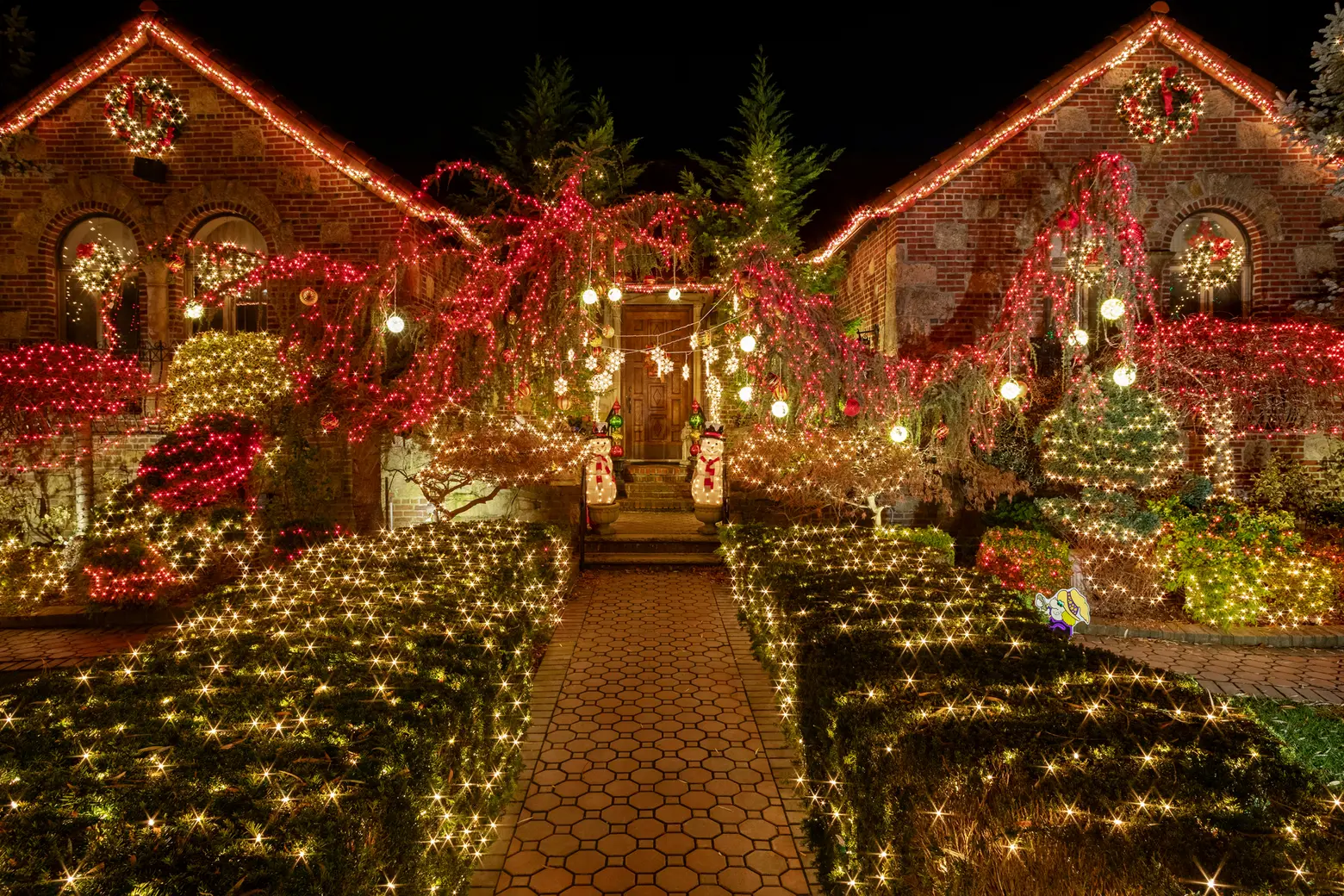 The displays usually stay up until January 4th or 5th, so you still have plenty of time to see the Dyker Heights lights! Most of them are located from 11th to 13th Avenues and from 83rd to 86th Streets. A Slice of Brooklyn Bus Tours runs tours from Union Square every night in December (except Christmas Eve and Christmas) for $55/person. You can also take the D train to 18th Avenue, but you'll have a 20-minute walk to the action from there.
RELATED:
All photos taken by James and Karla Murray exclusively for 6sqft. Photos are not to be reproduced without written permission from 6sqft.