Politicians push for Brooklyn's General Lee Avenue to be renamed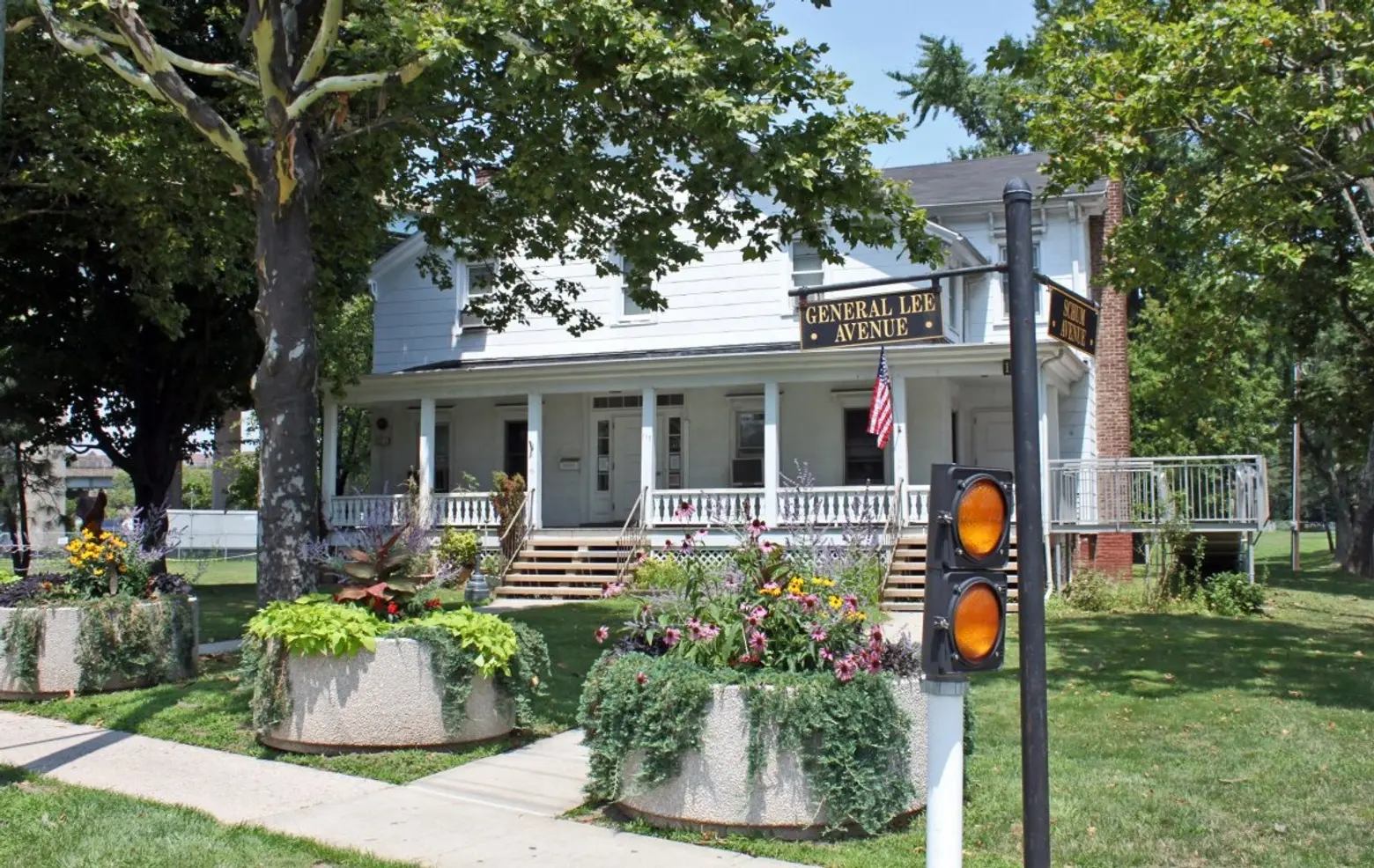 General Lee Avenue and Robert E. Lee's former home on Fort Hamilton, via Jeremy Bender/Business Insider
When four Confederate statues were removed in New Orleans last month, many sided with Mayor Mitch Landrieu's plan, but others felt it was an attempt to erase history. Nevertheless, the monuments all came down, prompting national elected officials to take notice–even here in NYC. As 6sqft previously explained, there exists a General Lee Avenue and a Stonewall Jackson Drive in Brooklyn's Fort Hamilton, the city's last remaining active-duty military base, and a group of local politicians has sent a letter to Army Secretary Robert Speer asking that they both be renamed, with Colin Powell and Harriet Tubman suggested as possible replacements (h/t Gothamist).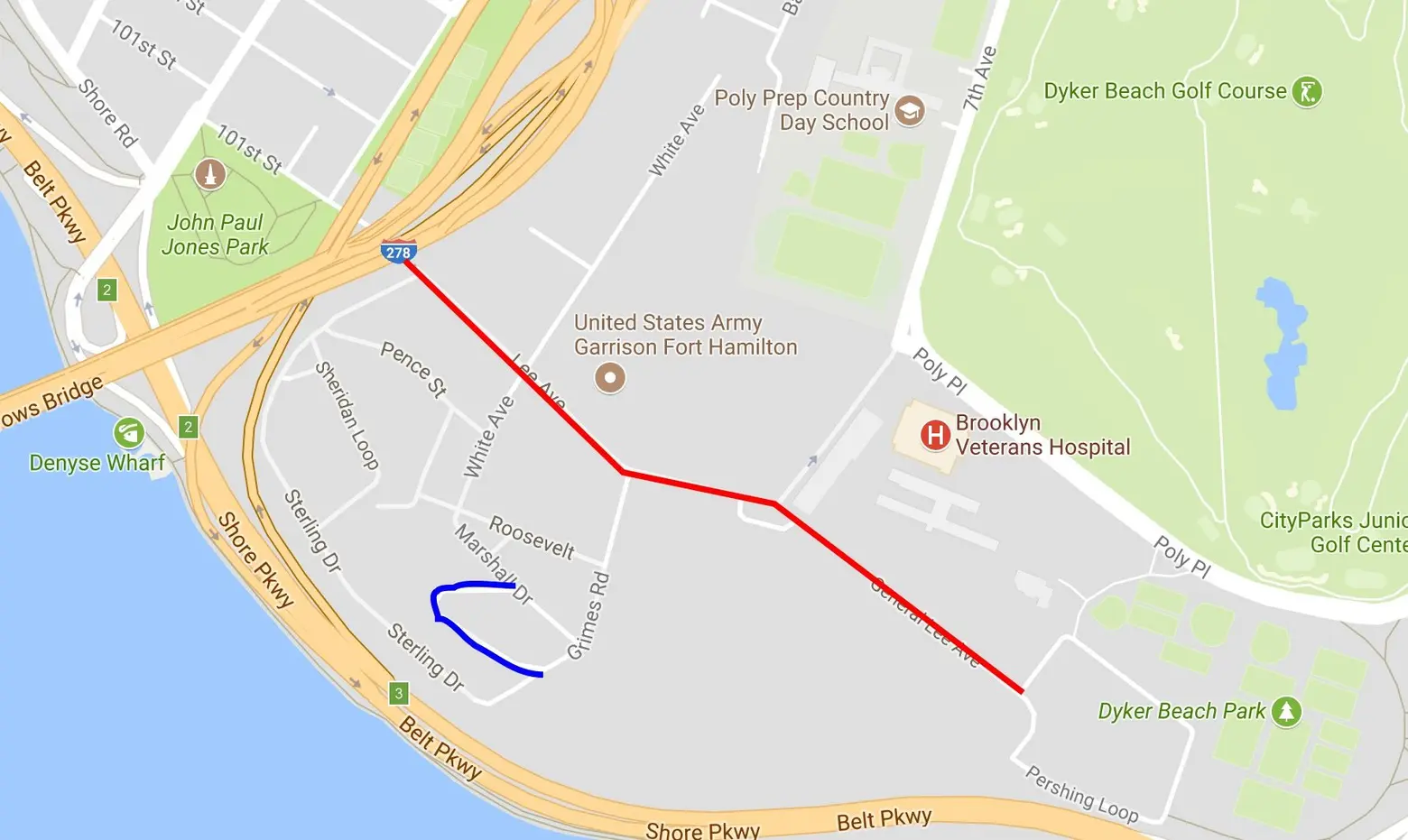 General Lee Avenue outlined in red; Stonewall Jackson Drive outlined in blue
General Lee Avenue runs just a half a mile and was so named by a now-defunct chapter of the United Daughters of the Confederacy because Lee was the base's engineer before leaving for the south to fight in the Mexican-American War. There's also a plaque marking the home where he lived from 1841 to 1846 (as seen in the preceding image) and another plaque on a maple tree at the base's house of worship, St. John's Episcopal Church. Lee served as a vestryman here, and the UDC installed the marker in 1912 to call out the fact that Lee planted the tree; they even replanted the tree when it died in 1935.
U.S. Representative Yvette Clarke is leading the charge to do away with the street names. She told Gothamist:
To me it should be a no brainer, particularly on a military installation, that it's inappropriate to commemorate individuals who were part of the Confederacy in New York. Brooklyn has to be one of the most diverse boroughs in the city of New York. Brooklynites would not embrace the naming, particularly on a military installation, commemorating individuals who fought a war to keep slavery. When you think about, for quite some time now, there have been people who are fighting in our wars, who are part of our military, that there are people of color who were stationed at Fort Hamilton—it's really disrespectful to have these individuals who would deny their humanity, commemorated somewhere they're fighting for the liberties of all Americans.
She was joined by local Congressional representatives Jerrold Nadler, Nydia Velazquez and Hakeem Jeffries in signing an official letter to Army Secretary Robert Speer, requesting that the names be changed.
[Via Gothamist]
RELATED: