LPC designates Bay Ridge's first historic district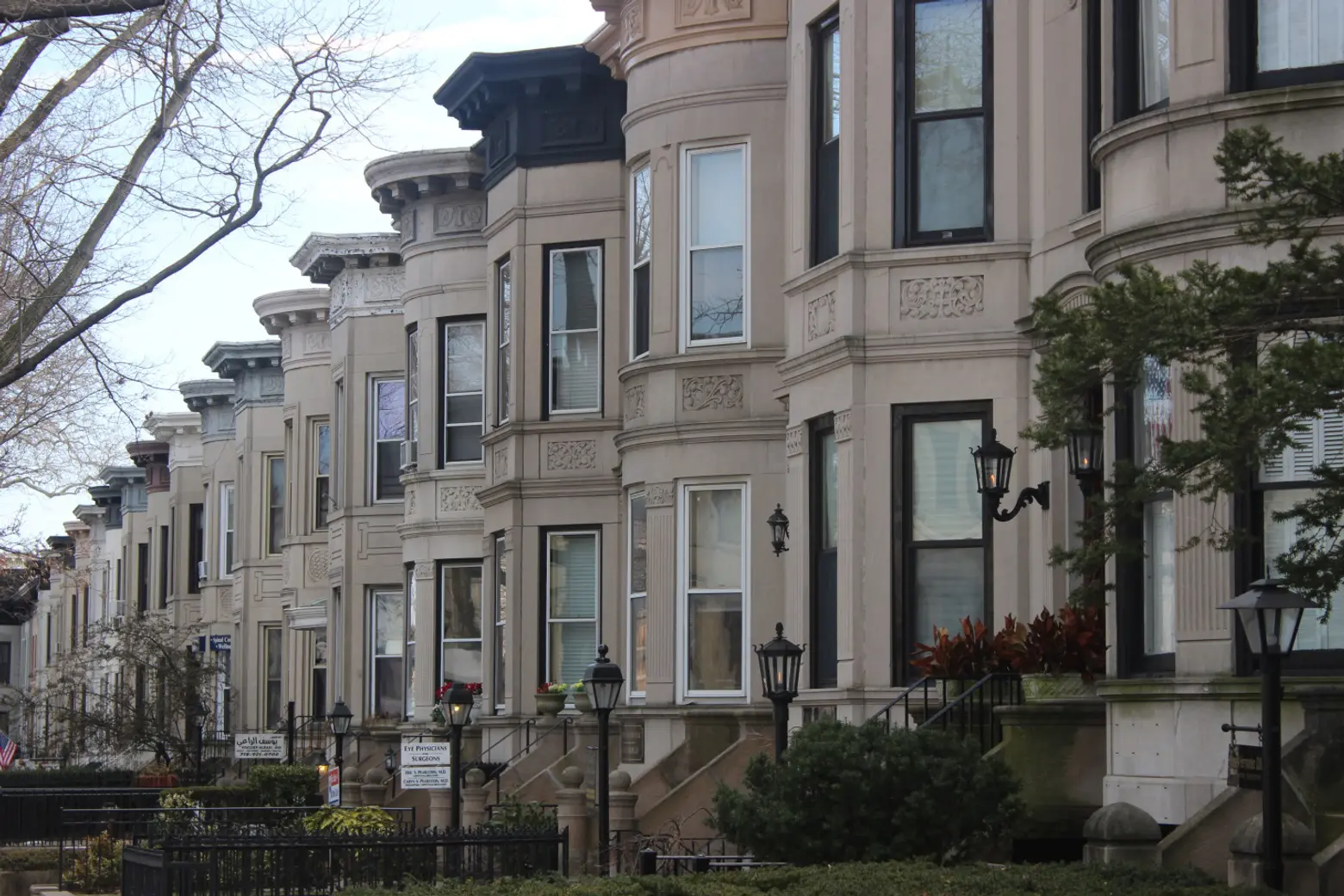 Courtesy of Landmarks Preservation Commission
Bay Ridge has gained its first historic district. The Landmarks Preservation Commission voted on Tuesday to landmark an area in the Brooklyn neighborhood along Bay Ridge Parkway between 4th and 5th Avenues. Dubbed Doctors' Row due to its historic and current demographics, the district consists of one block of 54 architecturally consistent row houses. LPC Chair Sarah Carroll said after surveying Bay Ridge, the commission found that this particular block "really does stand out in the neighborhood in terms of high-quality architecture and consistency."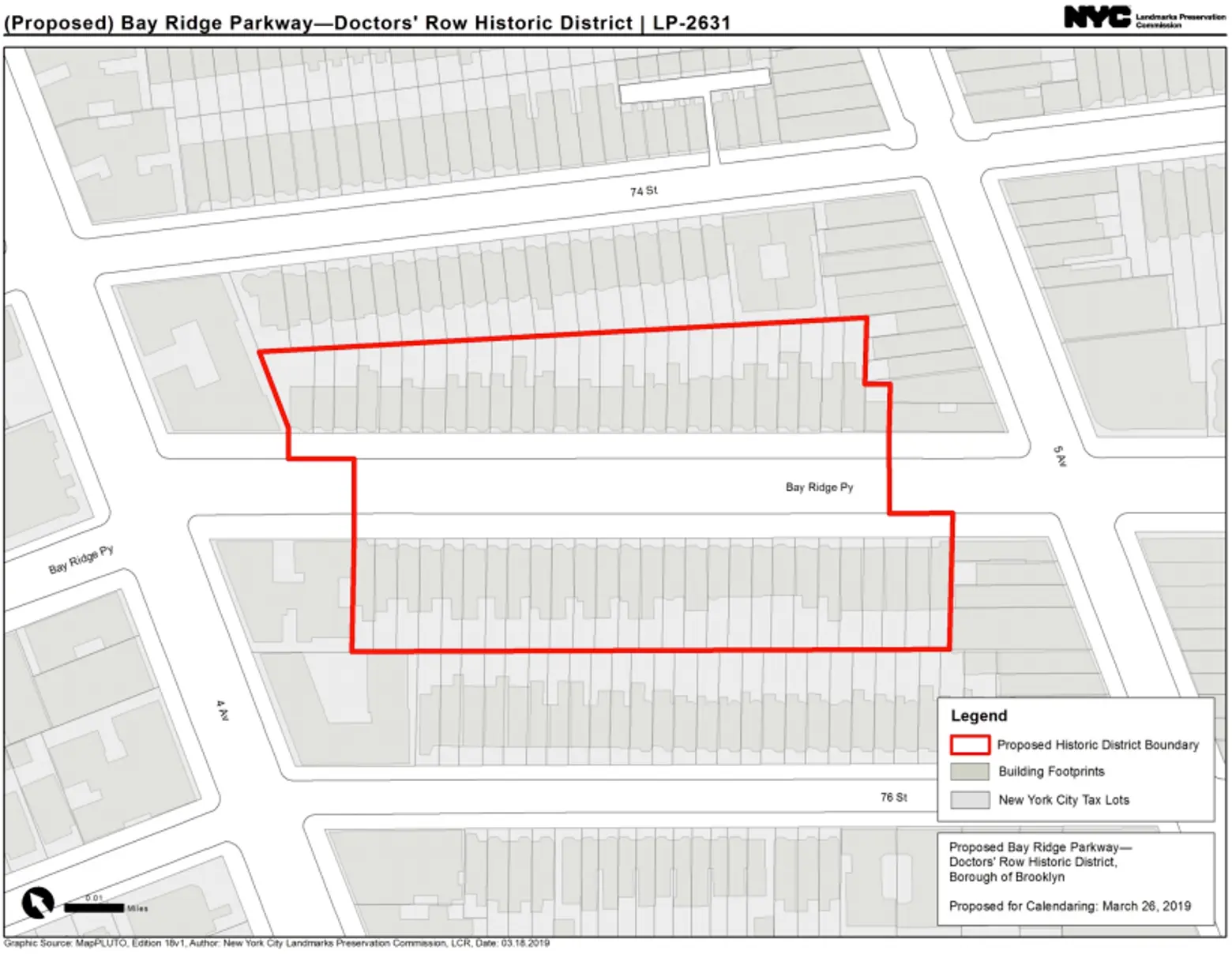 According to the commission, the Bay Ridge block illustrates the transformation of the neighborhood from a suburban resort community to a more urban area ahead of the 4th Avenue subway line's opening in the early 20th century.
The new subway, which the city announced in 1903, served as the primary catalyst for development in the area, according to the commission. All of the two-story-plus-basement row houses, a majority in the Renaissance Revival style, found on the block were constructed by the Bay Ridge Development Company between 1906 and 1913.
As 6sqft previously noted, some of the buildings on the block were altered to add medical offices with entrances at the basement level. During the start of the 20th century, only a handful of doctors had offices on this block. By the 1950s, more than half of the buildings contained offices for medical practices.
Today the houses are mainly characterized by their intact limestone facades, bowed fronts, low stoops, stone lintels, and original cornices.
Last month during a public hearing on the district, many long-time residents of Bay Ridge urged the commission to landmark Doctors' Row. Community members said the beauty of the block had been protected because of "neighbor to neighbor contact," with some residents preventing others from removing historic doors and cornices.
"Doctor's Row has long been an important piece of how people in Bay Ridge have come to know, love, and identify with their neighborhood," Council Member Justin Brannan said in a statement. "I am so proud to join residents and local activists in celebration of this community victory. It is an honor to be in office at this time, not only to help facilitate but to simply witness Bay Ridge's very first historic district come to be."
RELATED: