REVEALED: SHoP Architects' Long Island City Waterfront Development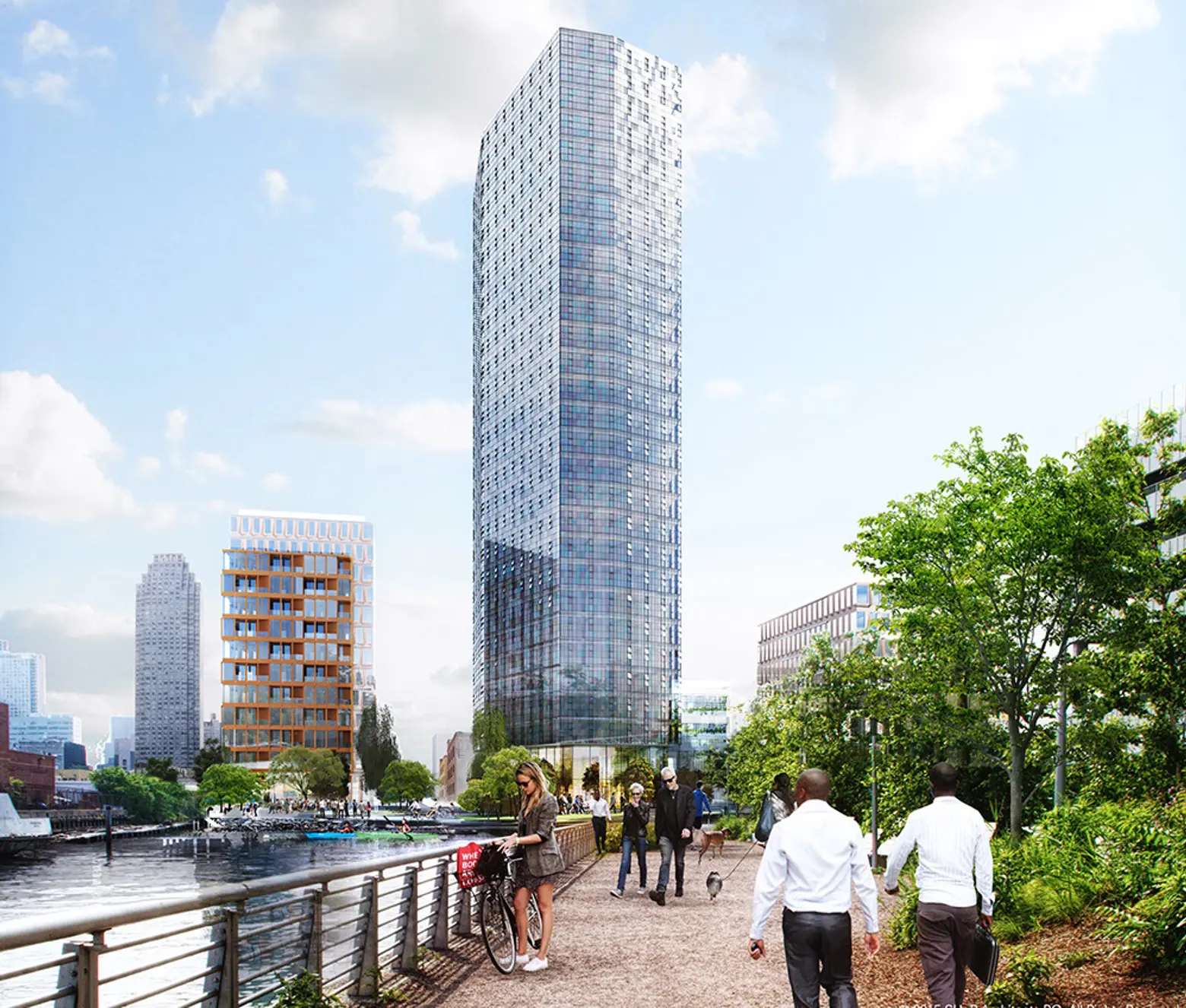 Here's our first peek at Simon Baron Development, Quadrum Global and CRE Development's three-tower Long Island City development slated to rise alongside the former Paragon Paint factory building at 45-40 Vernon Boulevard. Permits for the first tower were filed with the DOB back in June and detail a 28-story, 296-unit rental tower designed by SHoP Architects. The tower is part of a larger master plan that will revamp the eastern extents of the Anable Basin inlet with a waterfront esplanade and bring an additional 14-story residential tower at 45-24 Vernon Boulevard and an eight story building along 45th Road.
As per the renderings provided by SHoP, the design of the two lower towers is consistent with many of the firm's recent New York City projects and feature copper-clad, orderly bases yielding to playful facades of angled projecting windows. The central tower partially rises from within the rear section of the Paragon Paint factory building and its form will be a sheer 300-foot glass prism creased along each elevation to better capture sweeping views of the East River and Manhattan skyline.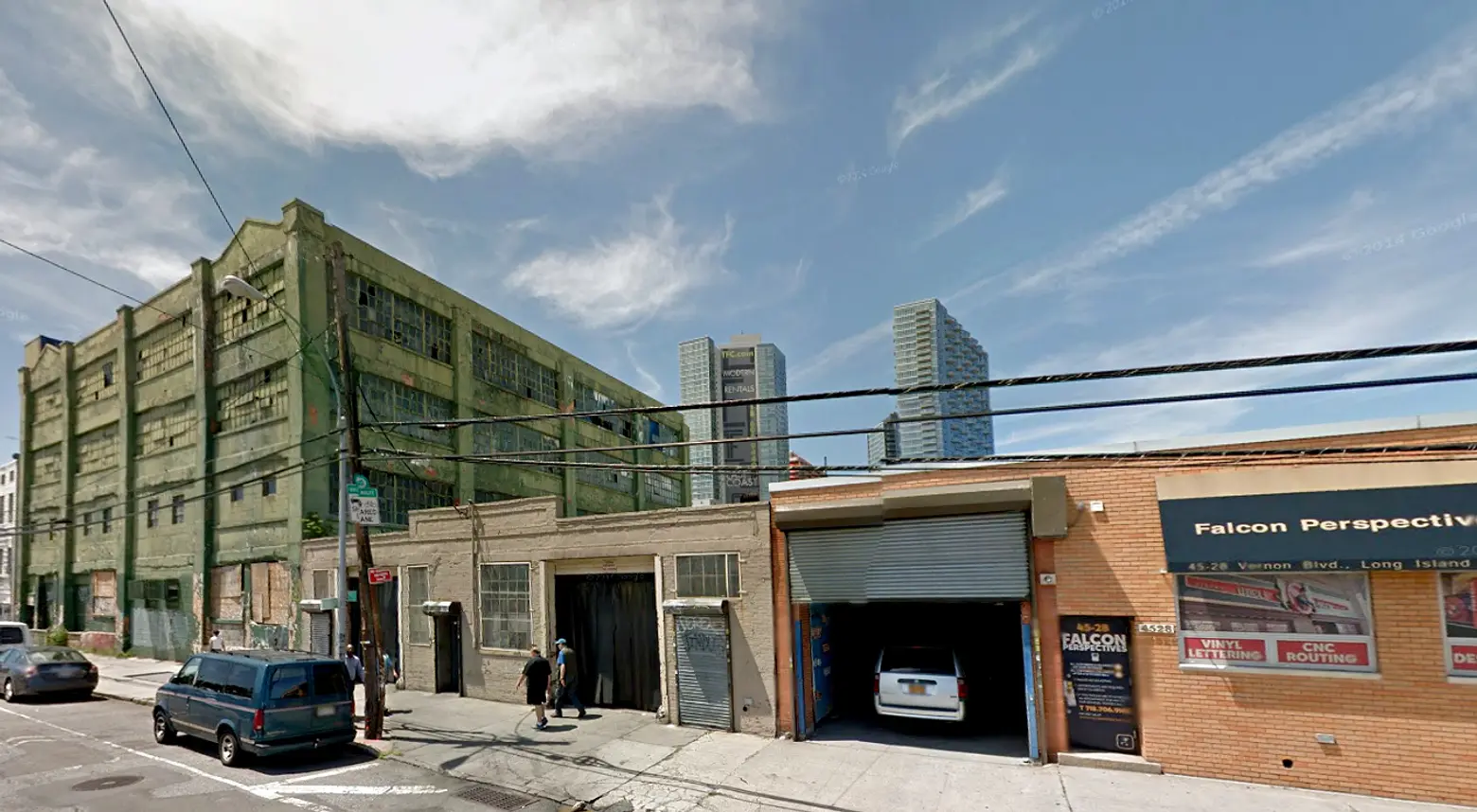 The four-story former factory building of Paragon Paint & Varnish. The green paint will be removed and the front portion of the building will be rehabilitated and integrated into the project.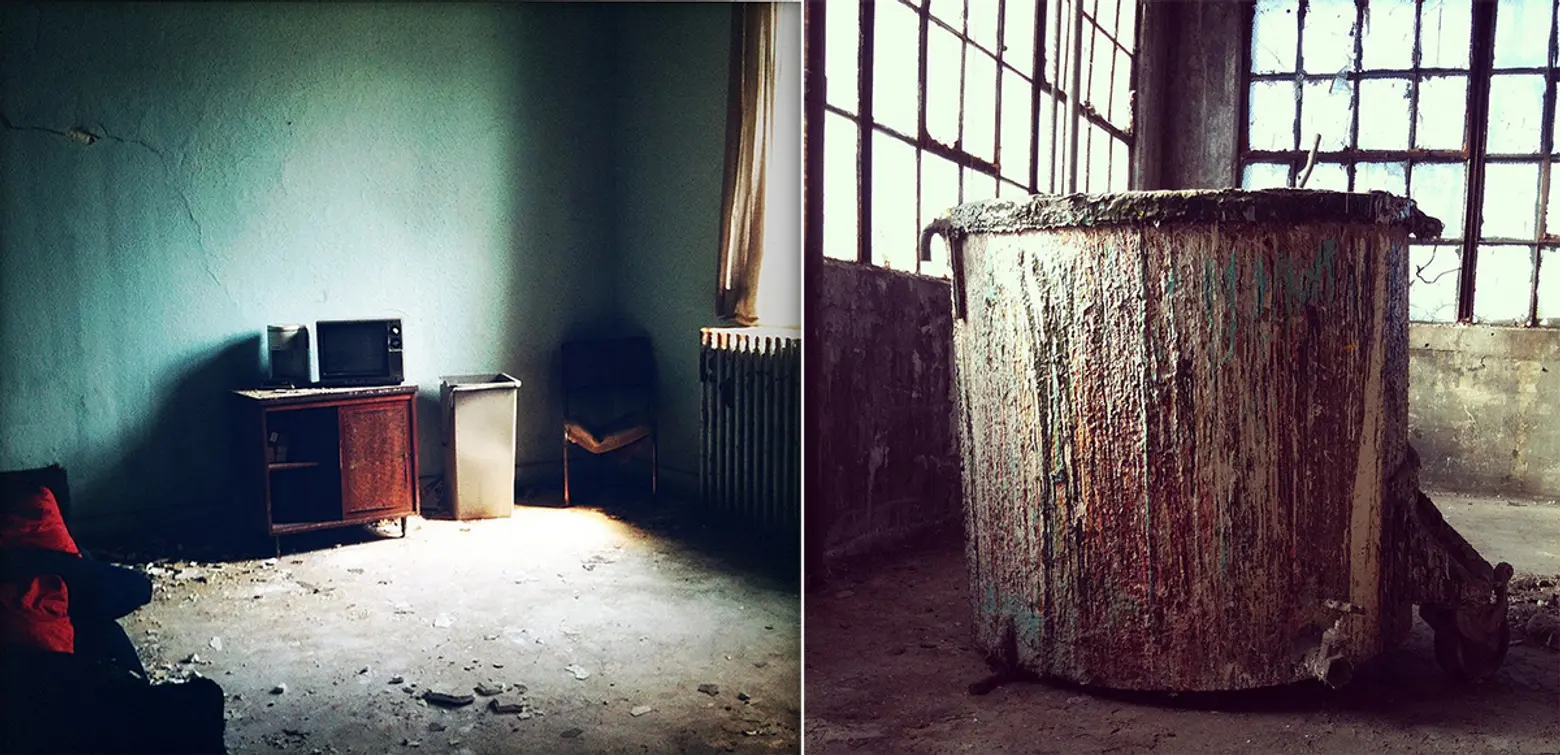 Inside the abandoned Paragon warehouse. Courtesy of scottbarnholt's Flickr photostream.
Simon Development snapped up the four-story warehouse in late 2013 for $14.7 million. The site is presently zoned for manufacturing and will need a variance to permit residential uses. Also, given the potentially hazardous former use, the parcel will probably need to undergo a good bit of environmental remediation work.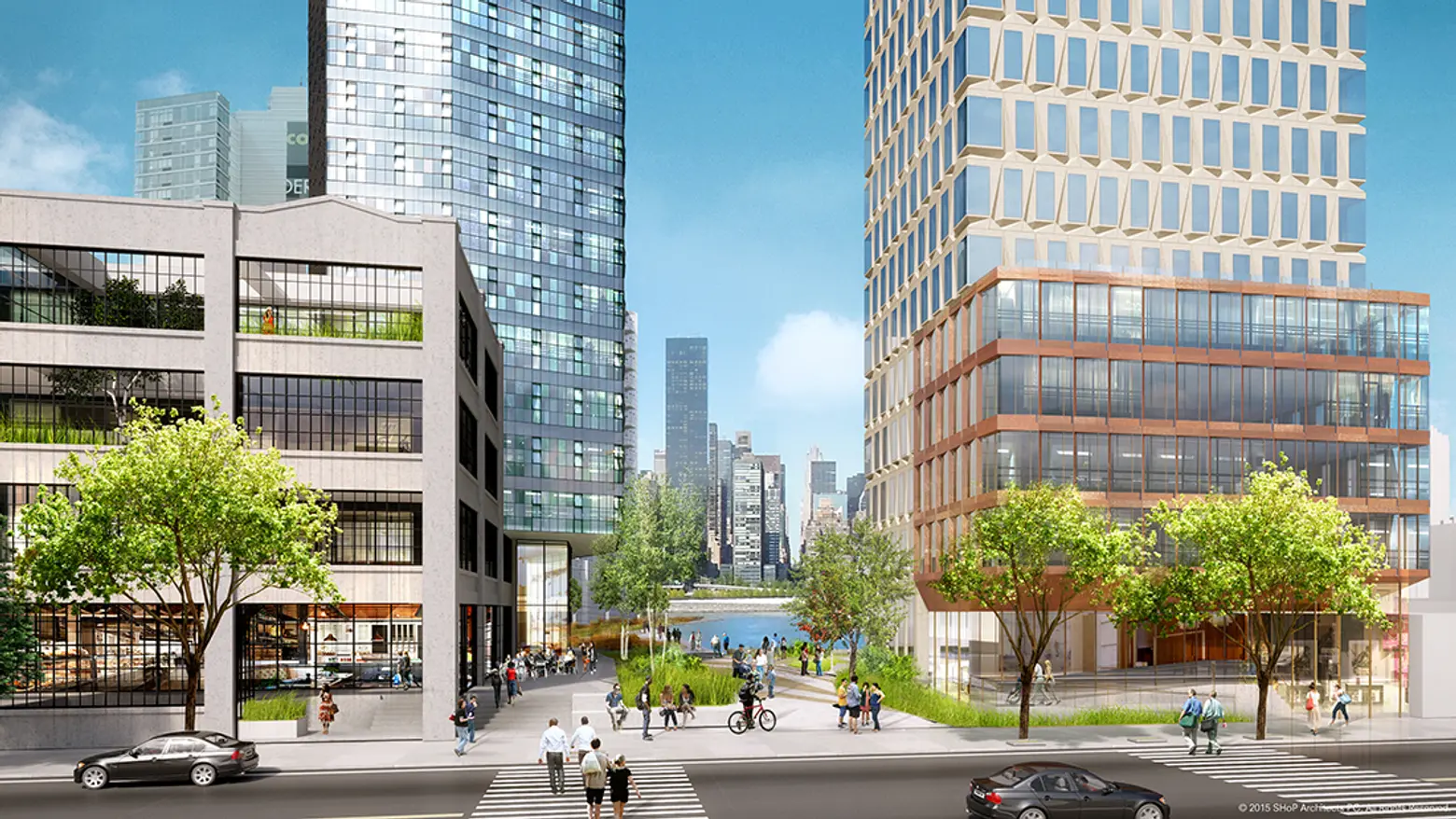 All renderings courtesy of SHoP Architects
Directly to the west of Simon/CRE's site, Plaxall, owner of many of the low-slung warehouses along the 500-yard inlet, once proposed a massive 3,000,000-square-foot mixed-use development that would accommodate a waterfront esplanade and a sculptural pedestrian bridge crossing the waterway. Further to the west is TF Cornerstone's now fully-finished East Coast development which brought a whopping 2,800 rental units and 184 condos to the LIC waterfront.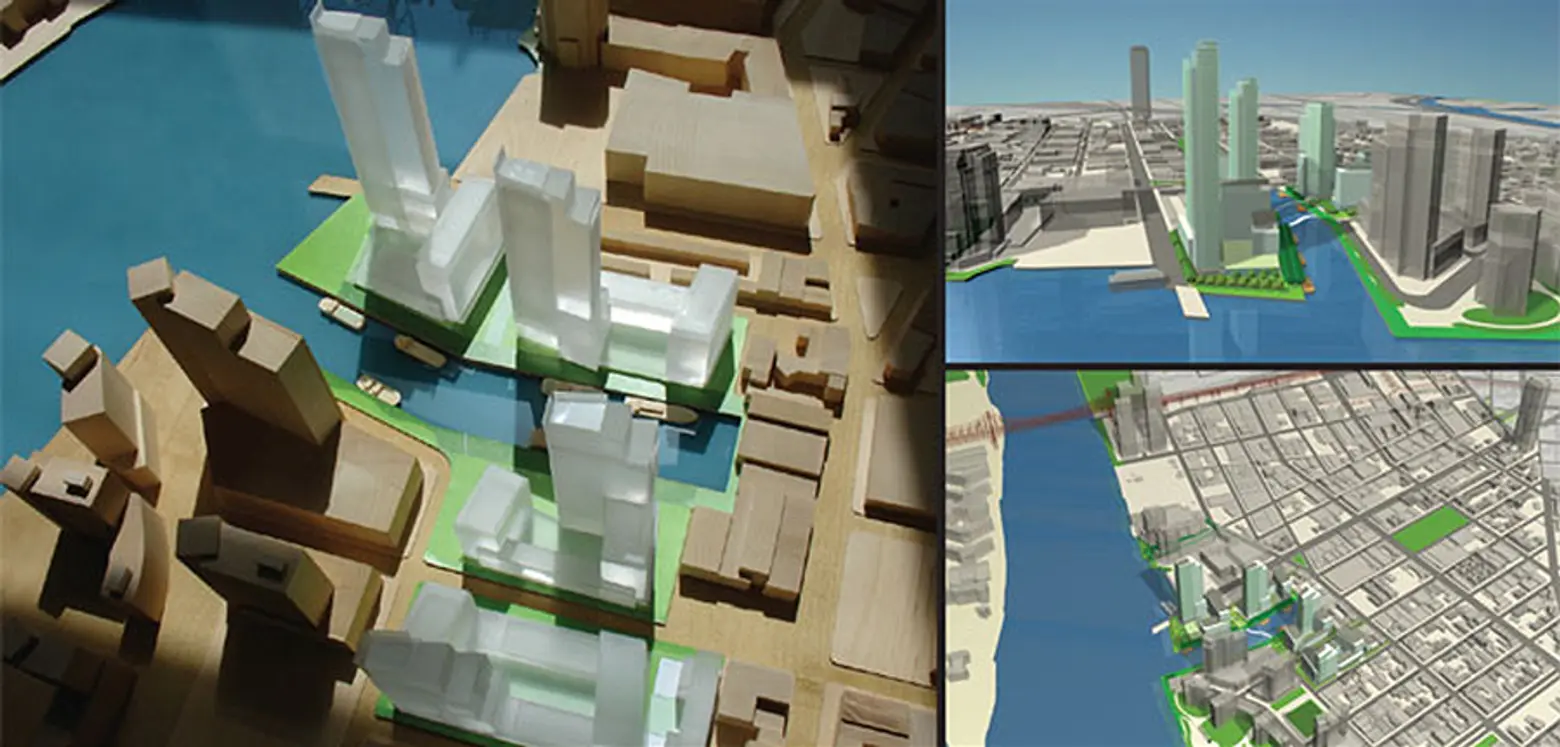 Conceptual model from 2007 of Plaxall's 3 MSF Anable Basin master plan.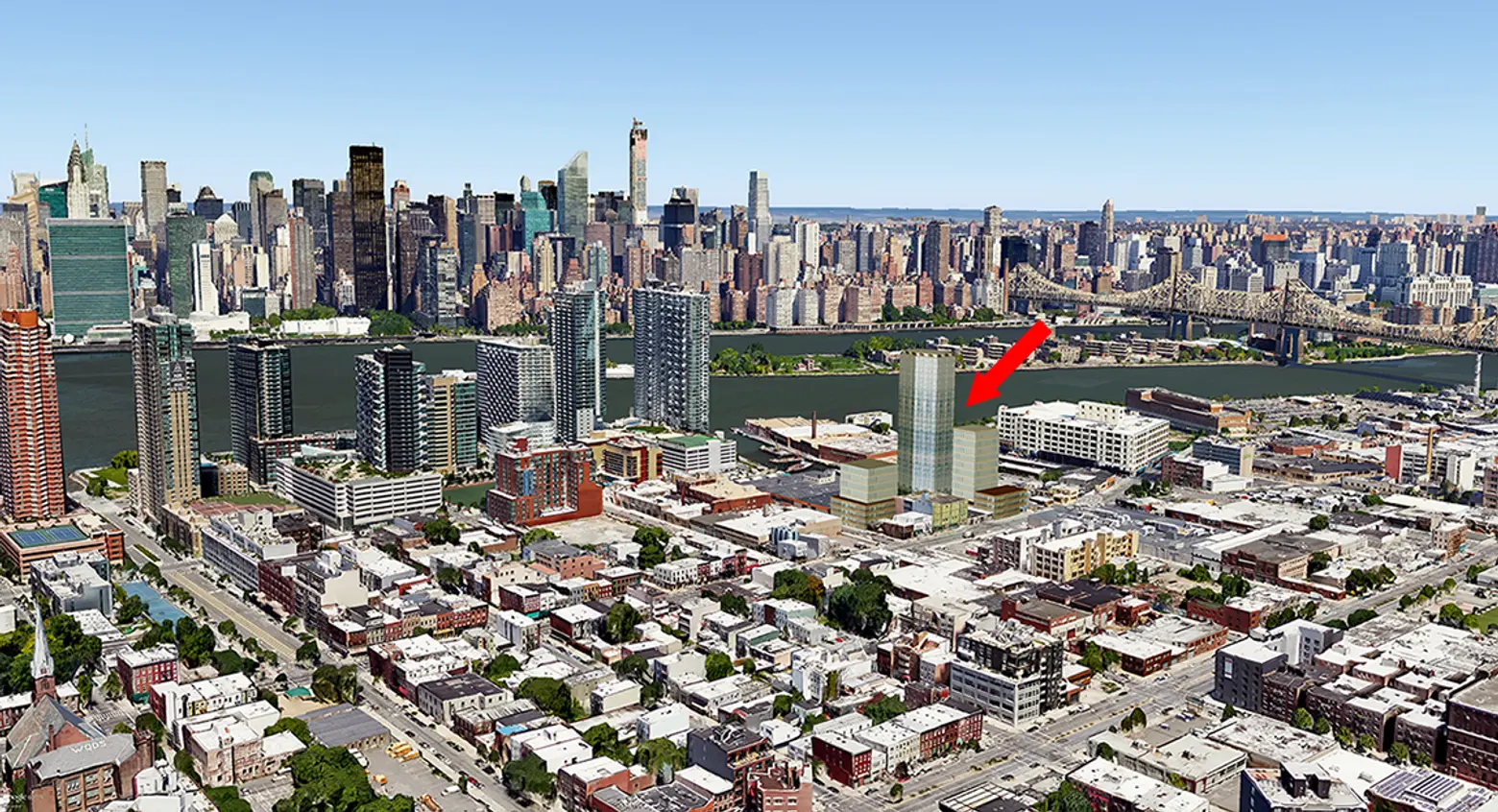 Renderings in this post were updated to reflect a more current design for the project.
Follow the development of 45-40 Vernon Boulevard at CityRealty and browse hundreds of upcoming residential projects in the New Developments section.
RELATED: