Permits Filed for SHoP's 36-Story Tower at the Domino Sugar Refinery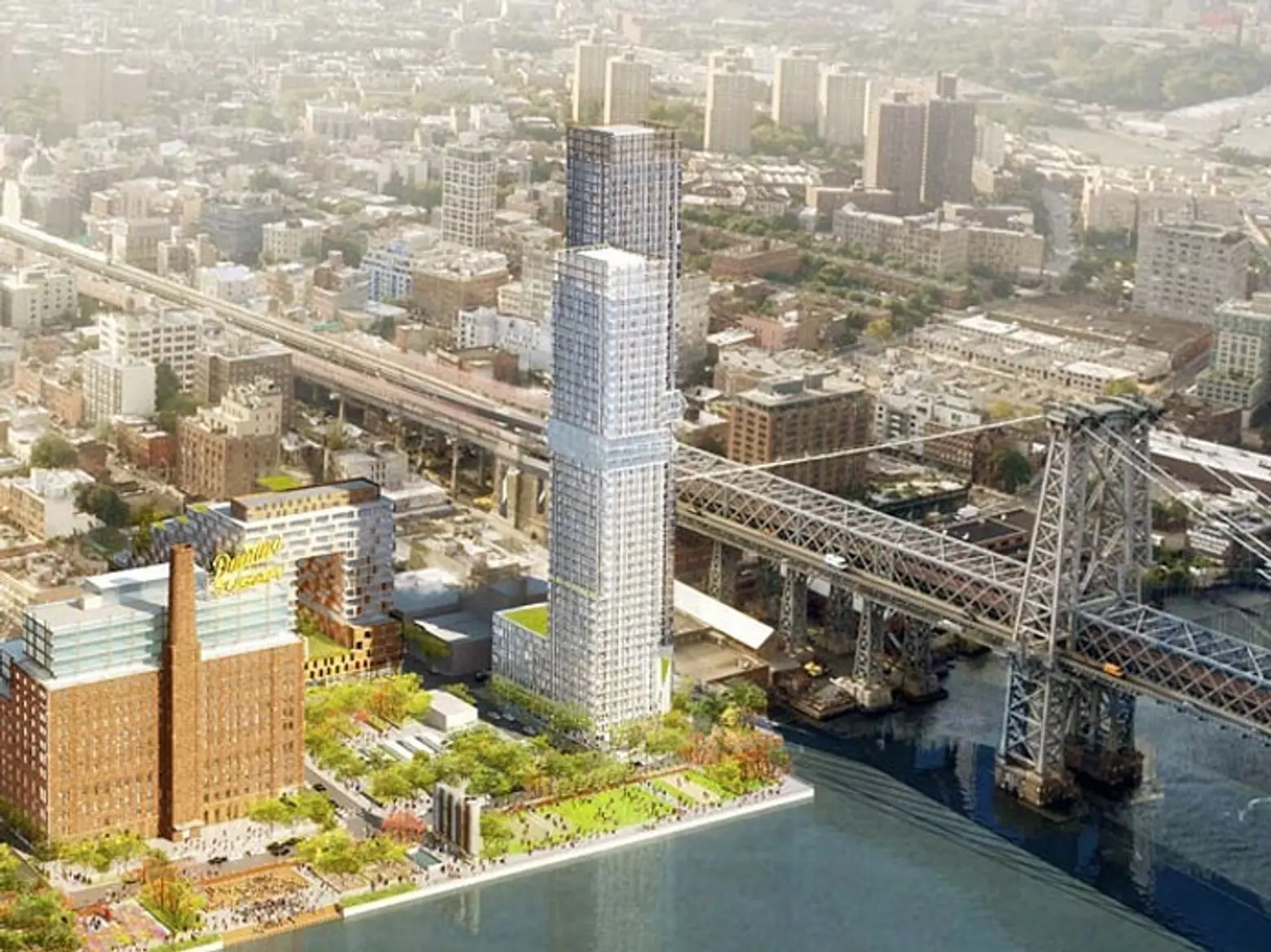 The transformation of the Domino Sugar Refinery is moving full steam ahead with Two Trees Development filing their first permits for their 36-story SHoP-designed tower at 320 Kent Avenue. The 401-foot glass tower will be one of the tallest of the mega development, sited alongside the Williamsburg Bridge.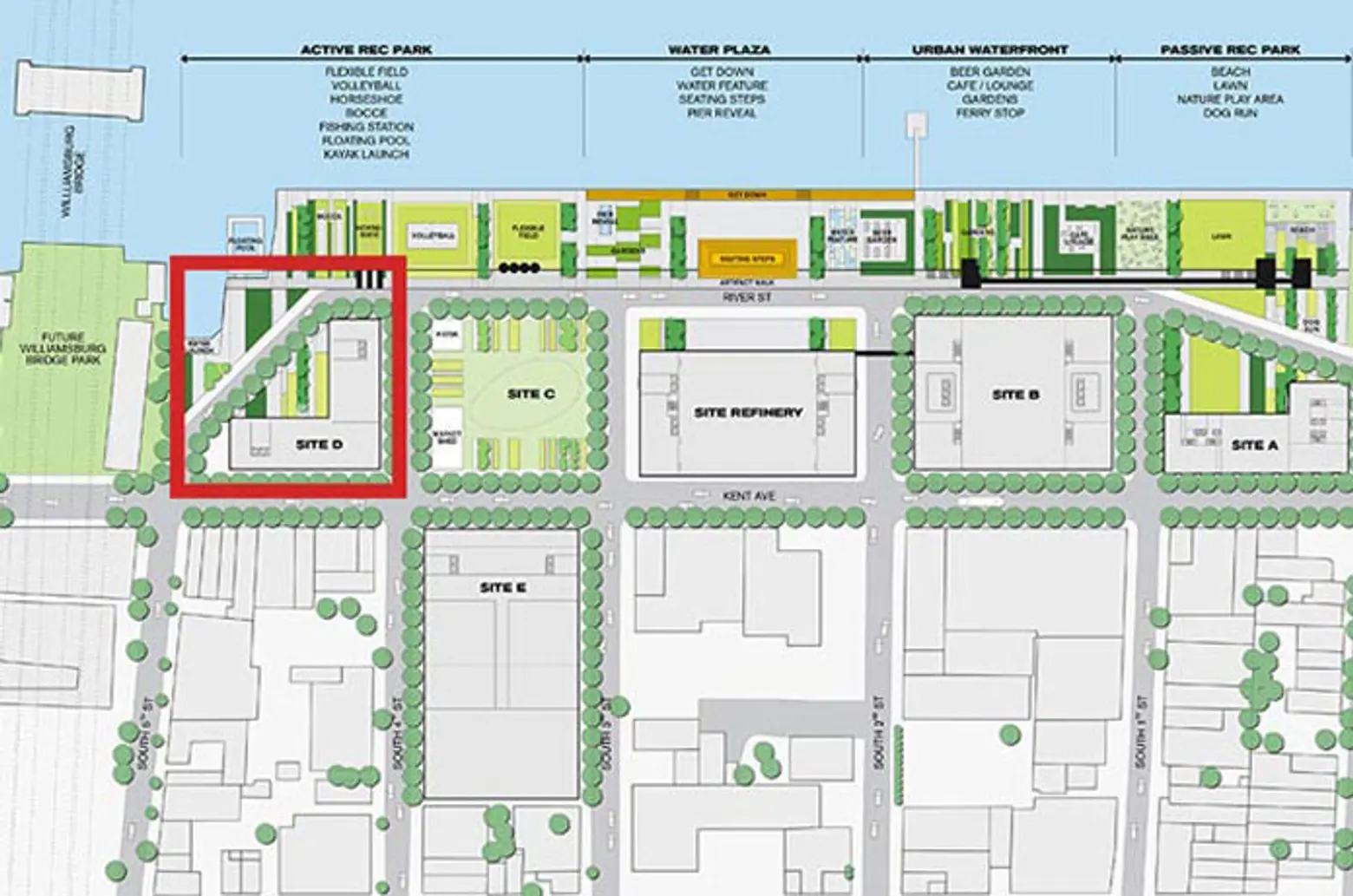 Site plan via NY YIMBY
The 470,106-square-foot building will host 392 residential units, with the first three floors of the structure dedicated to commercial space — which includes retail on the ground floor and office space on the second and third floors totaling 41,801 square feet. According to NY YIMBY, reps from Two Trees say that the newly filed permits will allow for infrastructure work on all the waterfront sites — not the actual construction or groundbreaking — and it is expected that the permits will be ameneded once construction documents are finalized and financing is secured. However, due to the recent rezoning of the site, no changes in the design or residential/commercial mix are foreseen by the developers.
[Via Brownstoner and NY YIMBY]
Lead image © SHoP Architects