PARA-Project's Haffenden House is a Tranquil Writers Studio and Modern Day Ice House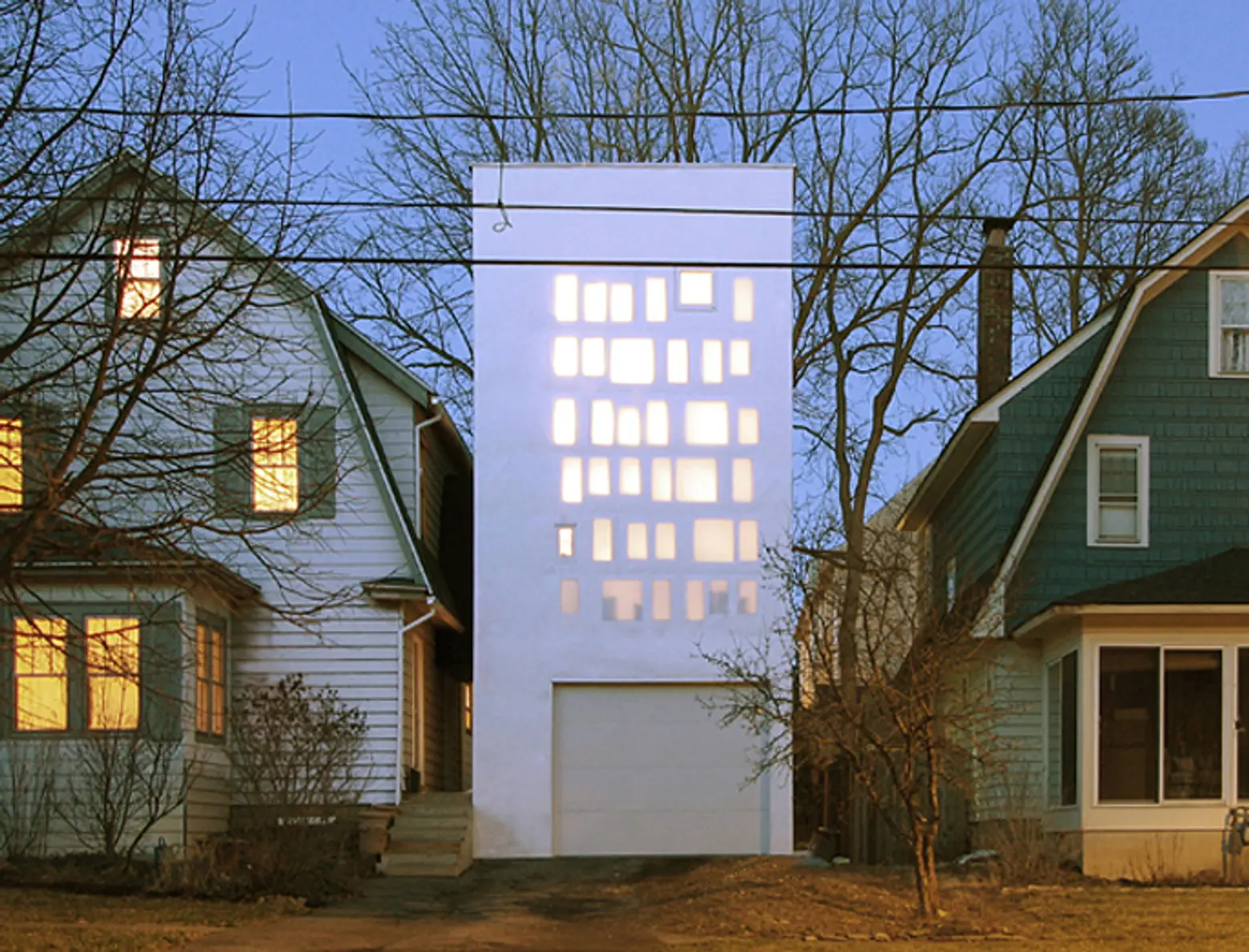 The Haffenden House by PARA-Project, a tranquil writers studio in Syracuse, New York, was designed as a place for two poets to find respite and inspiration. Located on a typical suburban street, the modern, white rectangular structure stands out against the more traditional homes to its left and right. The architect has stated that "The project finds itself within the suburban realm, referencing Gianni Pettena's Ice House from 1972, as a blank spot within the repetitive image of 'house.'"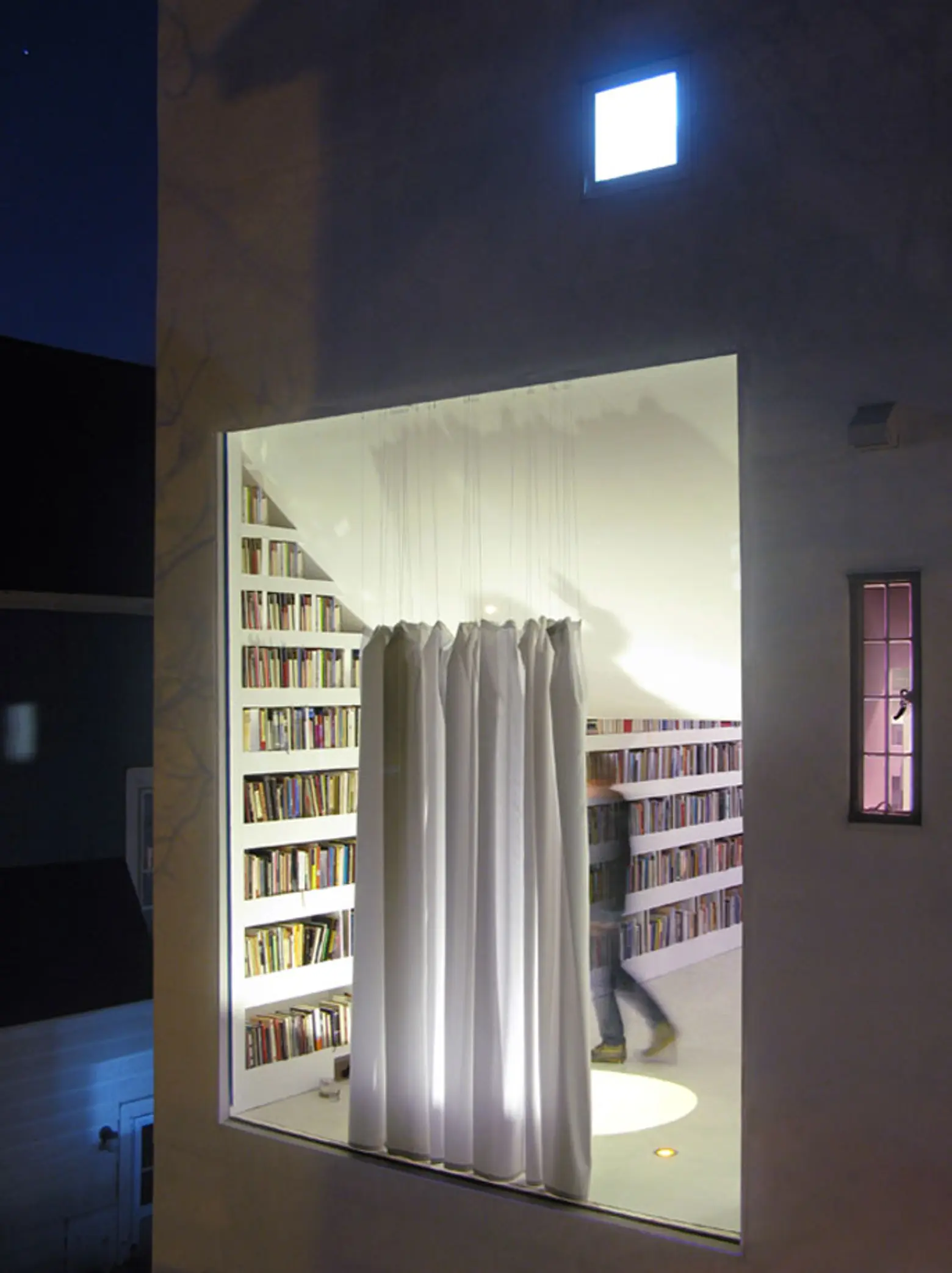 PARA-Project is known for using screens and translucent or reflective materials to distort light and space – and the Haffenden House is no exception. The ground level is a writing studio with breezeway, the second floor includes a writing space and library, and the third level features a curved reading room. The 1,125-square-foot building is wrapped in a 1-millimeter-thick swath of white fabric made of silicone-impregnated fiberglass that lets soft daylight enter the interior. A large window was added to the back of the house and left uncovered to allow for unobstructed views of the yard, but a fabric solution was added to its interior, giving the owners flexibility and privacy.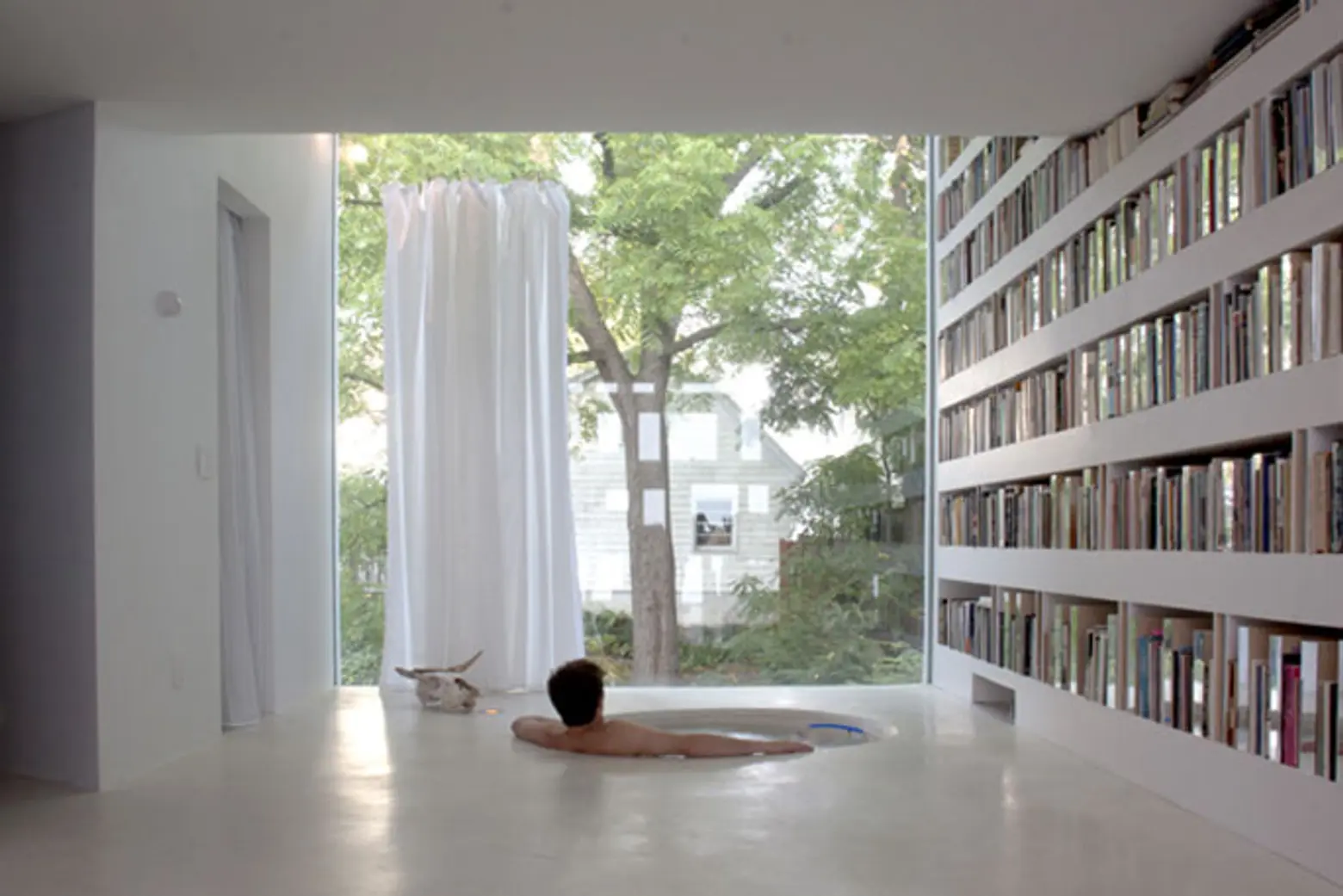 PARA-Project is a New York-based architecture firm formed in 2005 by Jon Lott, Brian Price and Dominic Leong. At the time, Lott had just received his Master's degree in architecture from Harvard's Graduate School of Design, while Price and Long completed the undergraduate architecture program at Cal Poly San Luis Obispo. Lott, who's also PARA's principal, stated in an interview with Architectural Record that "Ambiguity, distortion, and estrangement are essential tools for me." It was also revealed in that same article that the Haffenden House's clients requested a "light-filled space with few distractions," and asked that the building "feel like an escape from its uninspiring surroundings." The end result embodies a dreamlike quality and responds to the desires of both architect and client.
Explore more of PARA-Project's work here.
Photos courtesy of PARA-Project