Owner of The Strand Book Store will challenge landmark status in court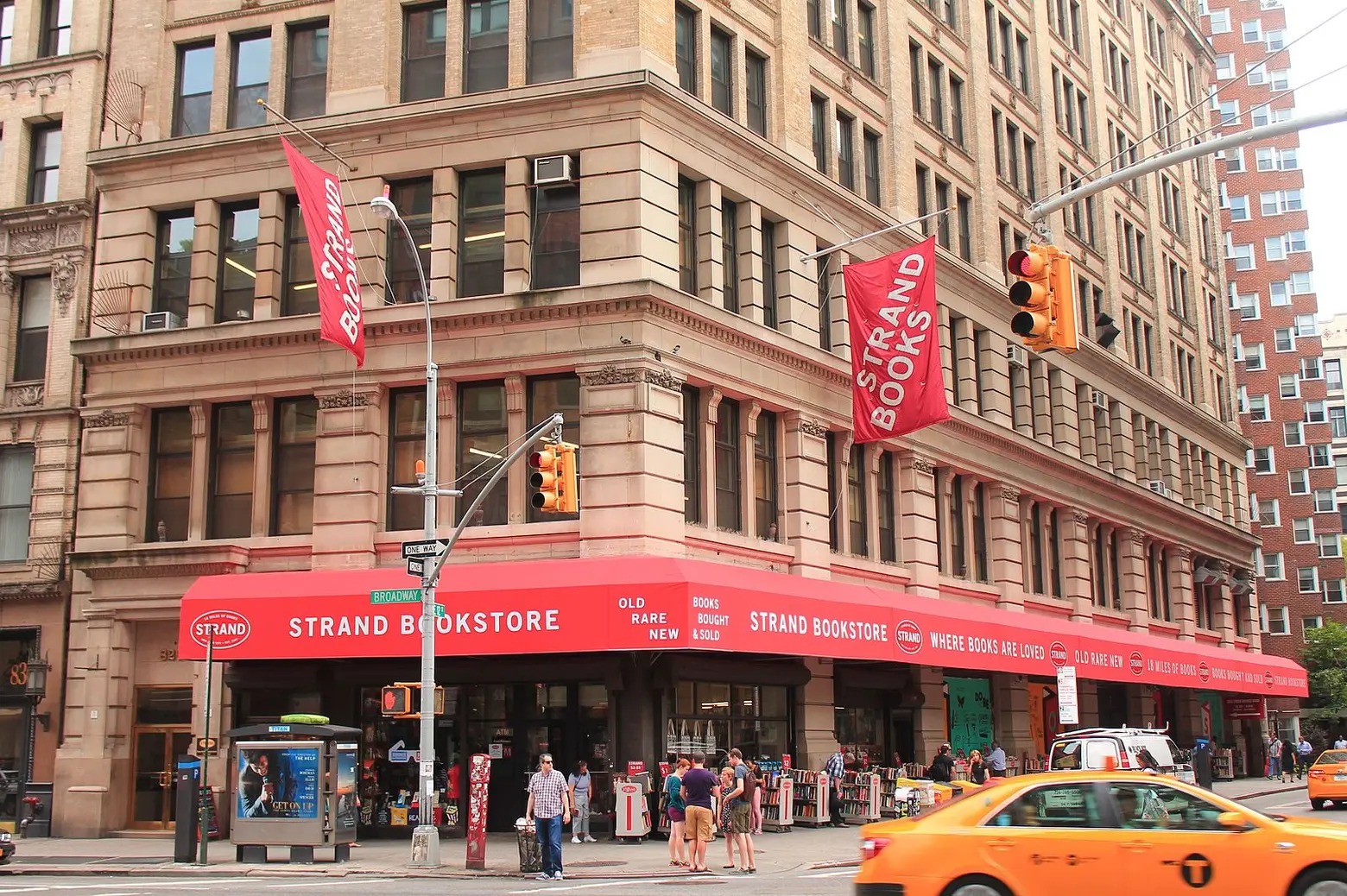 Following a City Council Land Use Committee vote on Monday that confirmed the landmark designation of The Strand, store owner Nancy Bass Wyden said she will sue the city. Wyden has been staunchly opposed to the designation since the building at 826 Broadway was first calendered, citing concerns about costly construction and renovation work that could force her out of the business her grandfather started 92 years ago. Wyden will sue the Landmarks Preservation Commission in Manhattan Federal Court "to start," according to the Daily News, who spoke with her lawyer, Alex Urbelis. Politicians "picked the wrong bookstore and they certainly picked the wrong woman," Urbelis said.
As 6sqft reported in June, the commission voted unanimously in favor of landmarking, despite an opposing petition signed by 11,000 people and Wyden's pleas."Please do not destroy the Strand by adding more bureaucracy and unnecessary expenses and restrictions, slowing us down just when we need to be our most impactive," she testified before the commission last December. "Unlike Amazon, we have never asked for taxpayer-funded subsidies, tax breaks or special favors," she added. "All we want to do is to be left alone!"
According to the Daily News, Wyden plans to argue that the landmark regulations are akin to government seizure of her property and a violation of her Fifth Amendment rights.
Strand founder—and Bass Wyden's grandfather—Benjamin Bass opened the bookstore in 1927 on Fourth Avenue and later relocated to the 11-story William Birkmire-designed building at 826 Broadway in 1956.
The popular bookstore is the last remaining vestige of Book Row, a veritable bibliophiles' paradise that spanned the seven blocks of Fourth Avenue between Union Square and Astor Place from the 1890s to the 1960s and comprised nearly 50 bookstores during its heyday.
"Usually I'm on the side of the preservationists, but in this case, I agree with Nancy, because I know the Strand is a store, but it's really a cultural institution that's essential to the city," writer Fran Lebowitz has said. "And to put [landmark restrictions] on top of a bookstore is just not fair."
The LPC also confirmed the designation of six other historic buildings south of Union Square between 12th and 14th Streets—817, 826, 830, 832, 836, 840, and 841 Broadway. Built during the turn of the 19th century, the buildings feature a combination of Romanesque and Renaissance Revival styles and represent "architecturally distinctive and highly intact representations" of the commercial development on this section of Broadway, according to the Commission's report.
Council Member Carlina Rivera noted to the Daily News that "the community has been asking to landmark [Strand] for a very long time" and "to finally see it through is good news for the preservation groups and all of the advocates."
[Via Daily News]
RELATED: