NYC art exhibit immerses visitors in landscapes and underwater habitats threatened by climate change
The immersive art installation that throws visitors into the depths of the world's climate disaster reopened this month after being closed throughout the pandemic. "Arcadia Earth" debuted in Noho in 2019 and made headlines for its impressive innovative exhibition that uses augmented reality and virtual reality to highlight the environmental dangers impacting the planet. Tickets to the Arcadia Earth experience, open Thursday through Sunday, start at $33.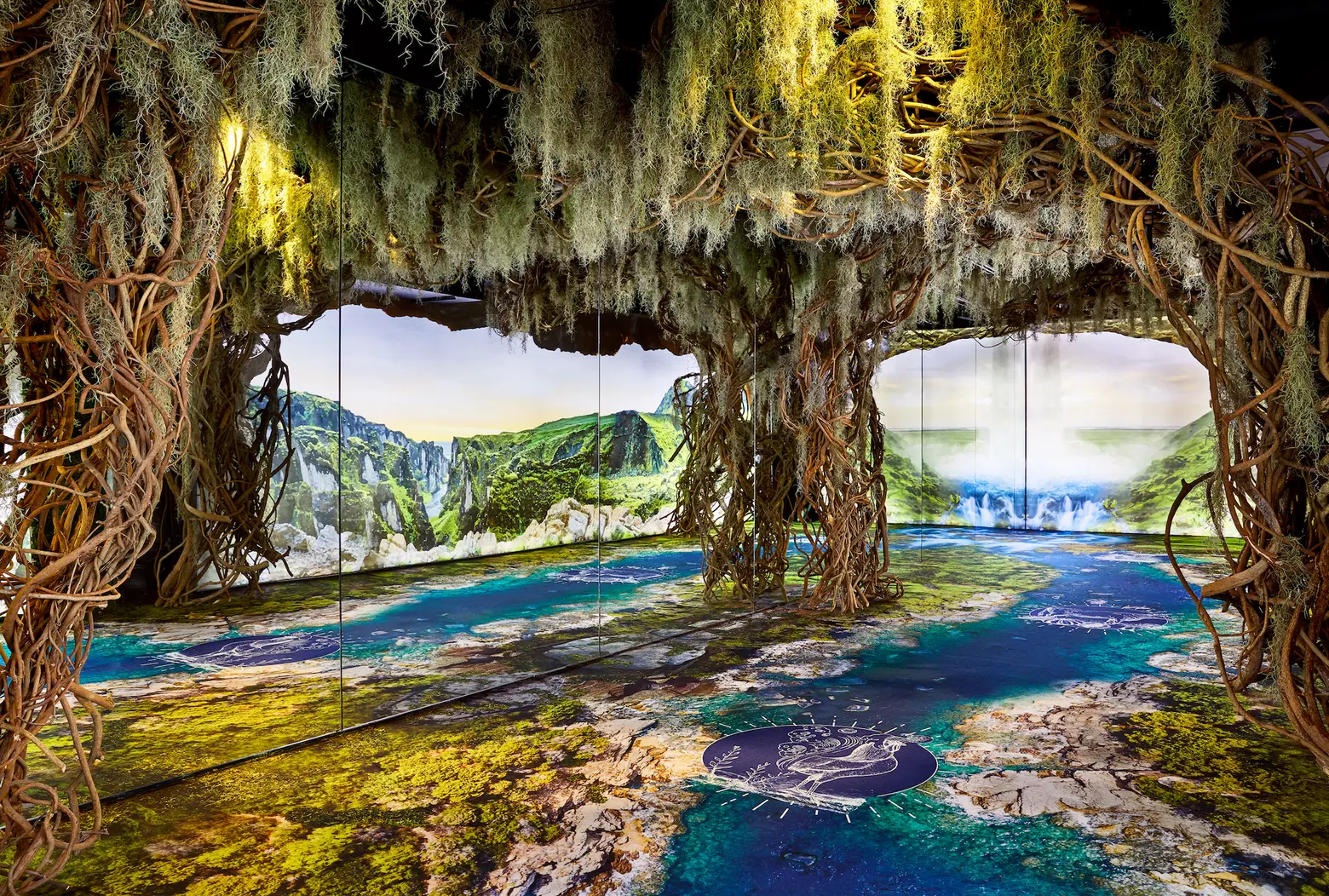 Located at 718 Broadway, Arcadia Earth spans three floors with 15 rooms of installations. The exhibit uniquely combines physical works, augmented reality, and virtual reality from 12 different artists to explore a variety of environmental issues. Experiential artist Valentino Vettori founded and designed Arcadia.
"Arcadia is designed to inspire us to make small lifestyle changes today to protect the future of our planet; every message has an actionable solution," Vettori told Vogue during a 2019 interview. "There is no plan B—we must focus on what we can do, and not just continue to have fun in a bubble. We can't blame our fathers, because they didn't know. We're not going to be able to blame our children, because they inherited it. And we can't sit around waiting for the scientific community to solve this—it's on us."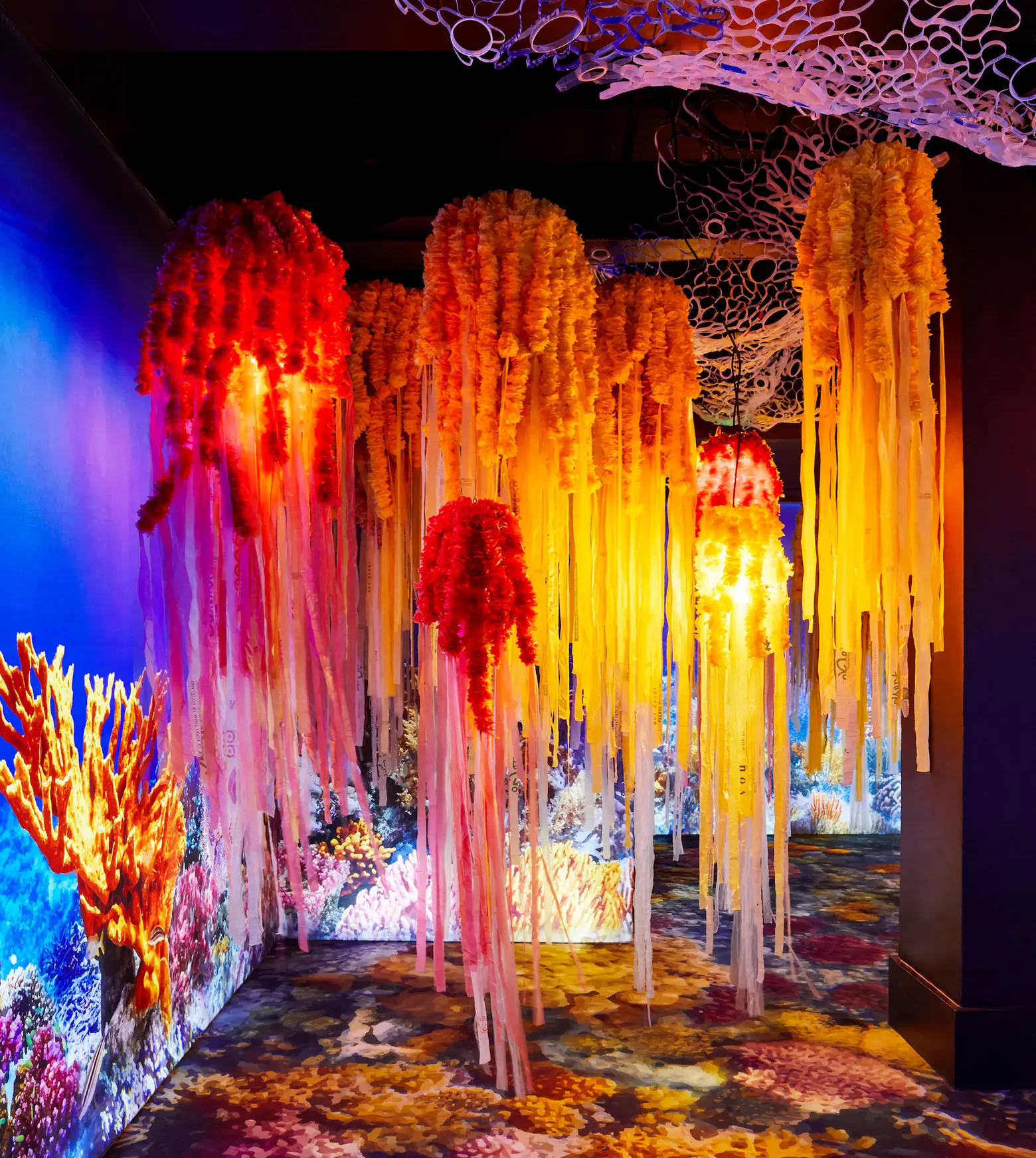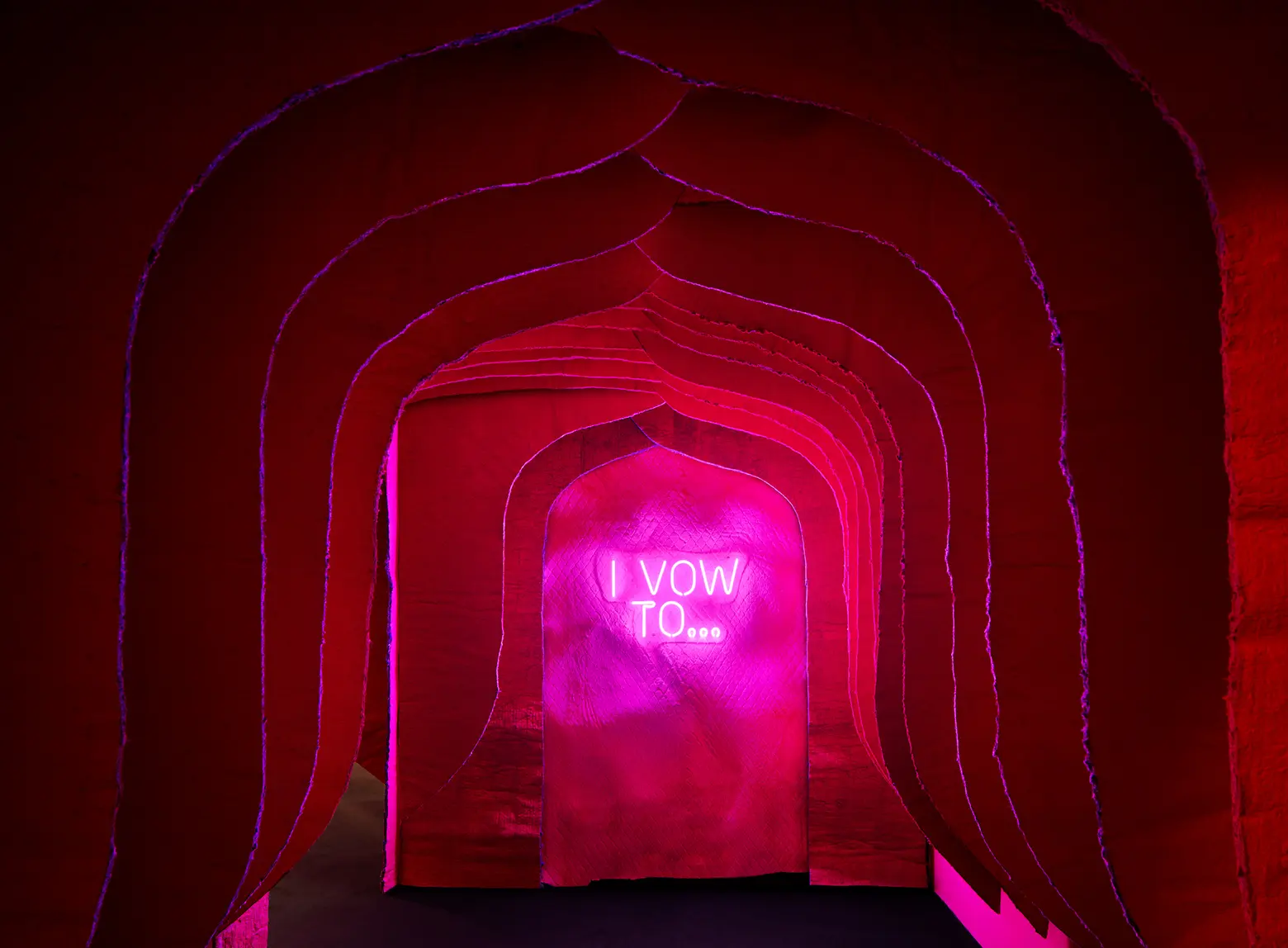 Through the use of recycled materials, each installation calls attention to a specific issue, including climate change, plastic pollution, overfishing, deforestation, food waste, and more.
Arcadia Earth partnered with Oceanic Global and other charities like WWF, EarthX, and Underwater Earth. According to the exhibit's organizers, a tree will be planted for every ticket sold with a percentage of proceeds going to Oceanic Global's educational programs.
Visitors must wear a mask throughout the experience and have their temperature taken prior to entry. Learn more and buy tickets here.
All photos by David Mitchell for Arcadia Earth