New food hall may arrive at an empty railway station in the South Bronx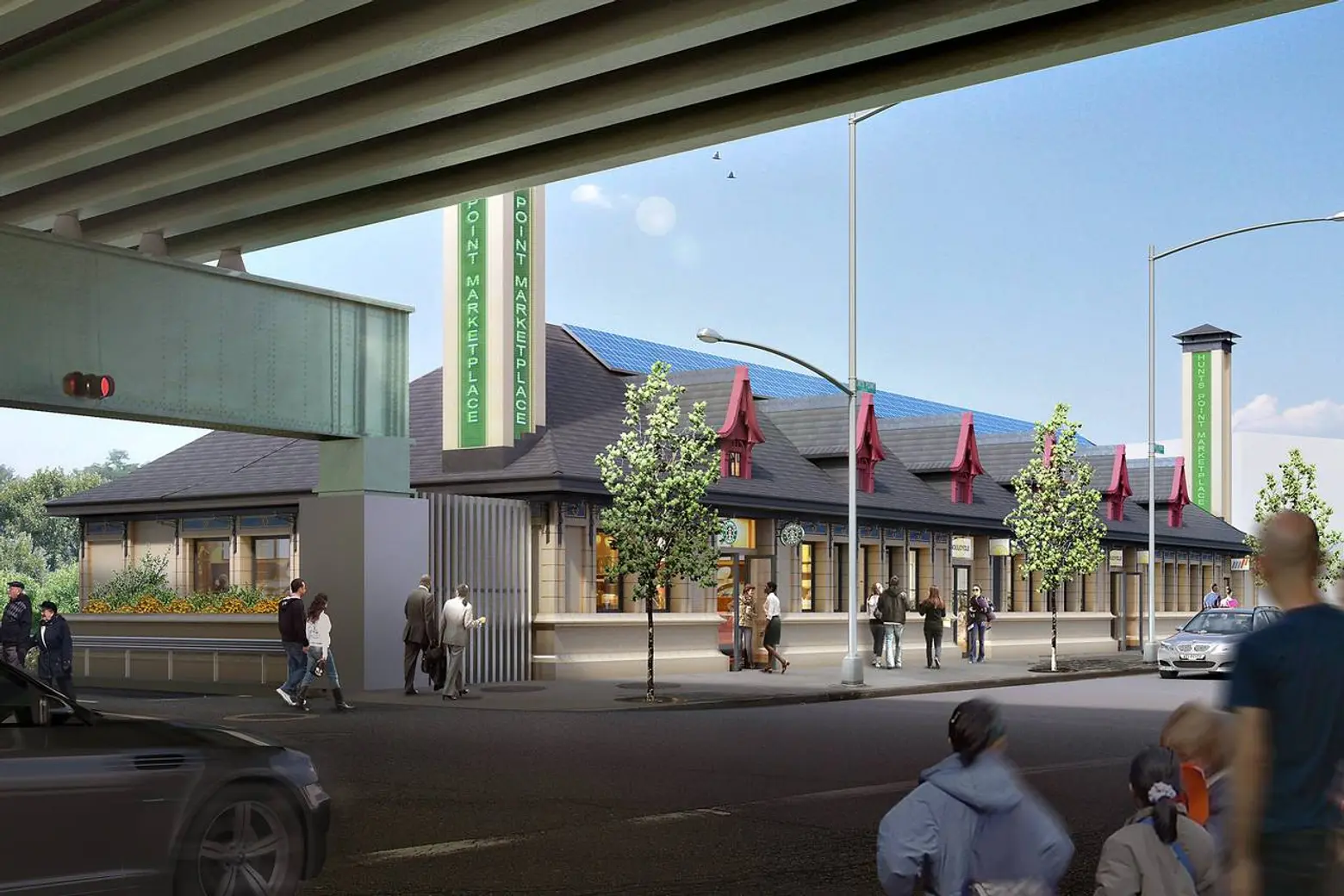 Conceptual rendering courtesy of Raft Architects
While many residential and commercial projects are underway in the South Bronx, the neighborhood continues to lack diverse food choices for its residents. Hoping to bring more variety to the Hunts Point community, Majora Carter--a revitalization adviser and developer who's also behind the nearby transformation of the former Spofford Juvenile Detention Center into a $300 million mixed-use affordable housing complex–is partnering with Slayton Ventures to create a hip new dining spot in an empty railway station. As reported by the Wall Street Journal, the $2 million project will restore the former Amtrak-owned building, which was designed by Cass Gilbert, beginning this summer and is expected to be completed in the fall.
Majora Carter and Slayton Ventures' vision may include creating a food hall-type operation with multiple vendors that would offer diverse cuisine selections. Similarly, Somerset Partners purchased a 16,000-square-foot warehouse last summer at 9 Bruckner Boulevard for $7.5 million with plans for a fresh food market, restaurants and possibly a beer garden.
The developers currently are selecting the architects and plan to put a new facade, roof, bathrooms and kitchens in the building. It has 4,500 square feet and high-arched reinforced concrete ceilings to work with. Plus, it sits near a subway station that developers hope will bring a lot of foot traffic. The Majora Carter Group LLC secured a permanent easement agreement from Amtrak for $1.
Gentrification in the South Bronx remains a concern for many of its residents. Recently, a study from the Regional Plan Association found Bronx residents are at the highest risk of being displaced due to gentrification. The study found that because of the lack of affordable housing in the area, 71 percent of census tracts there may face the threat of displacement. However, Majora Carter, who has pushed for environmental equality and green infrastructure projects in the South Bronx, said eclectic dining options could encourage economic diversity. "Variety is something we don't have," she told the WSJ. "We know dollars leave our community because we don't have the kind of quality that speaks to people of diverse economic profiles."
[Via WSJ]
RELATED: