RXR opens 27-story South Bronx rental with 200 apartments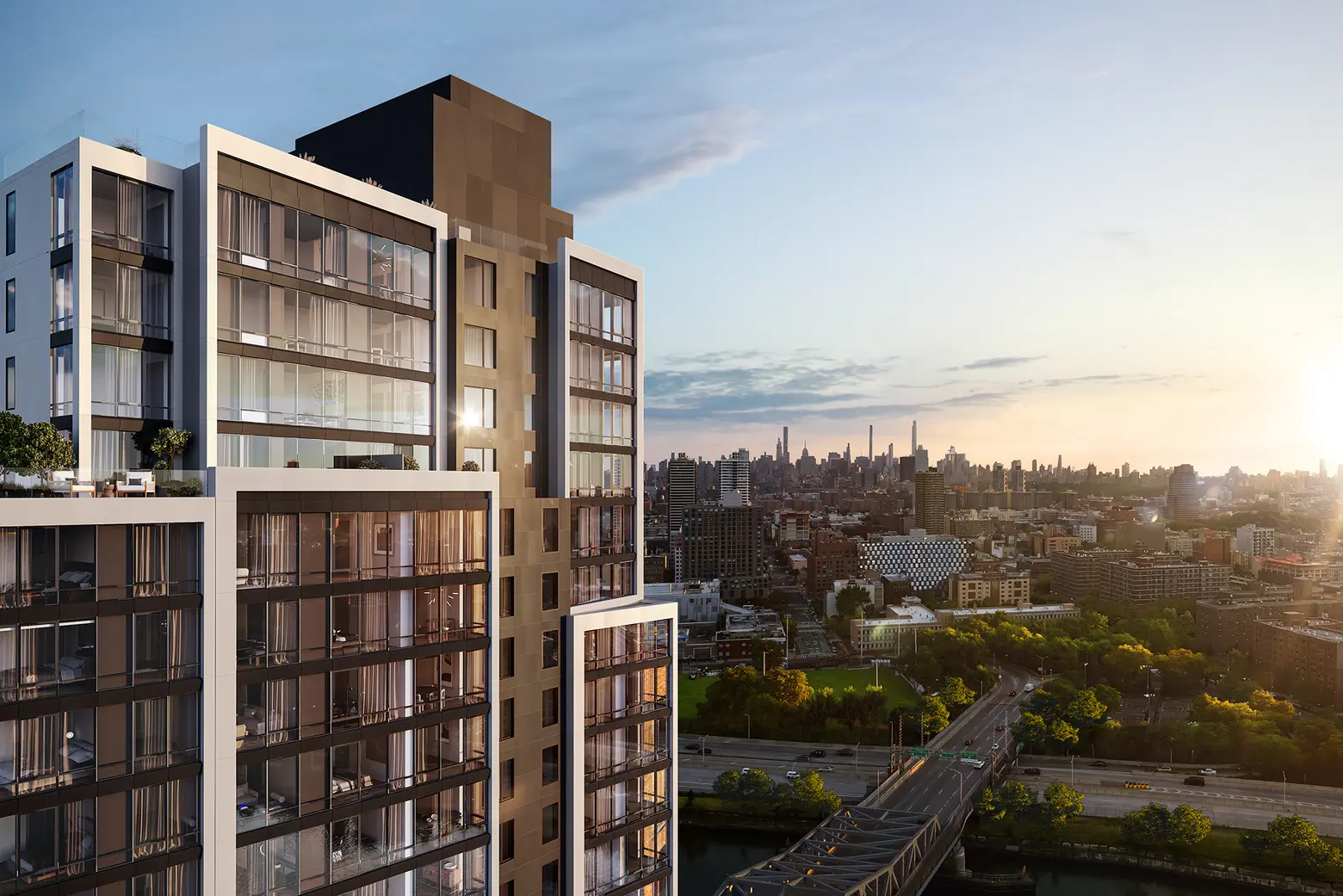 All renderings courtesy of RXR unless noted otherwise
Another residential development has opened in Mott Haven. RXR last week opened Maven, a new 27-story rental tower located on the South Bronx waterfront. Located at 2413 Third Avenue, the 145,643-square-foot building is the developer's first project in the Bronx. Designed by CetraRuddy, the tower contains a total of 200 rental units, 60 of which are affordable for middle-income households.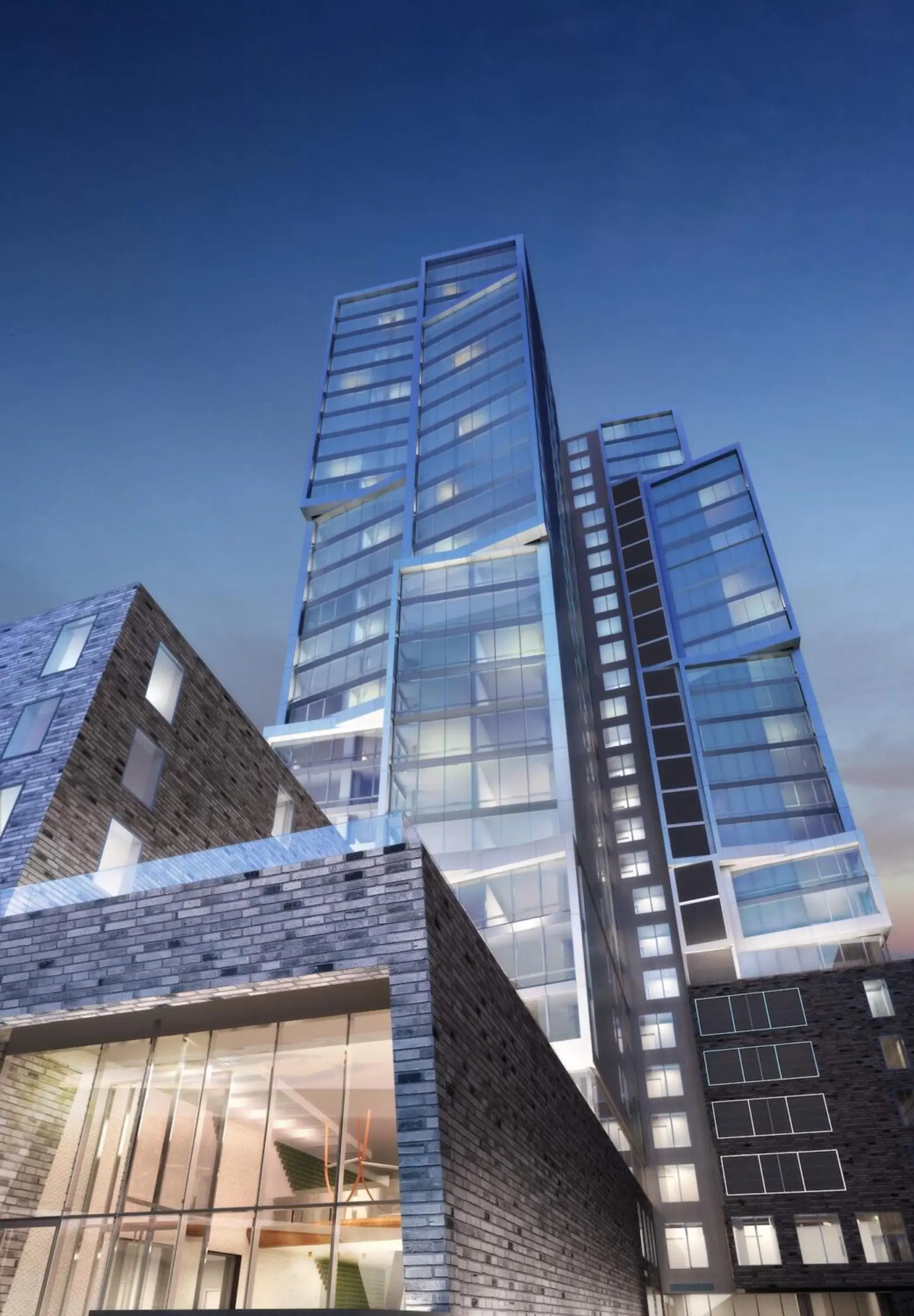 Maven is the first development in the Bronx from RXR. The firm has developed rental projects across the city, including 475 Clermont in Clinton Hill, 555 Tenth Avenue in Midtown West, Magnolia Dumbo, and The Willoughby in Downtown Brooklyn.
"Several years ago, after a critical rezoning, RXR saw a major opportunity to bring high-quality amenitized housing to the Mott Haven neighborhood, which has seen tremendous investment recently," Joseph Graziose, Jr., Executive Vice President of Development Services at RXR, said.
"In keeping up with our philosophy 'doing good and doing well means doing better,' we've forged key relationships with local community non-profits and are extremely proud to continue supporting the crucial initiatives these organizations are moving forward."
Maven includes a gallery space on the ground floor, a fitness center, a flexible common area, and electric vehicle charging stations. Residents also have access to a lounge with a chef's kitchen, banquet seating, a yoga room, a game room with a pool table and large television screens, a media screening room with seating and a projector, and a spacious landscaped roof deck with gas grills, dining areas, and a lounge. The property is also pet-friendly.
The building offers a mix of one-, two-, and three-bedroom apartments, all of which feature stainless steel appliances, white oak flooring, matte black iron fixtures, glass and tile shower enclosures, built-in closets, and subway tiling, according to a press release.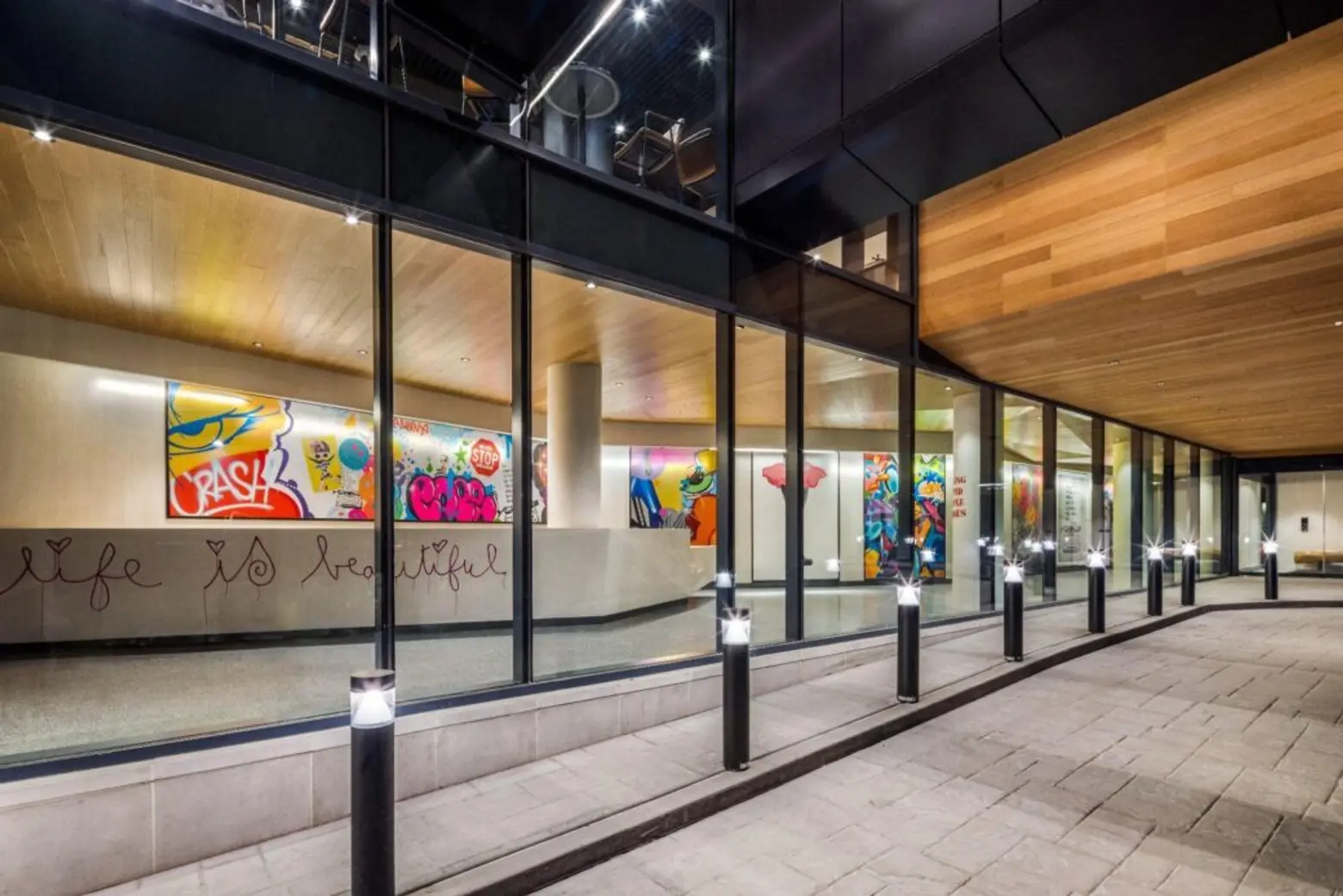 The development also features 81 enclosed parking spaces, 721 square feet of retail space for local businesses, and a lobby art gallery with work created by renowned local and internationally known artists.
The gallery currently features a large-scale, one-of-a-kind group piece created by local Bronx graffiti artists Cope 2 and CRASH, as well as world-famous contemporary urban artists Mr. Brainwash, WRDSMITH, Bollee Patino, Fat Cap Sprays, Plastic Jesus, PhoebeNewYork, and Jimmy Paintz.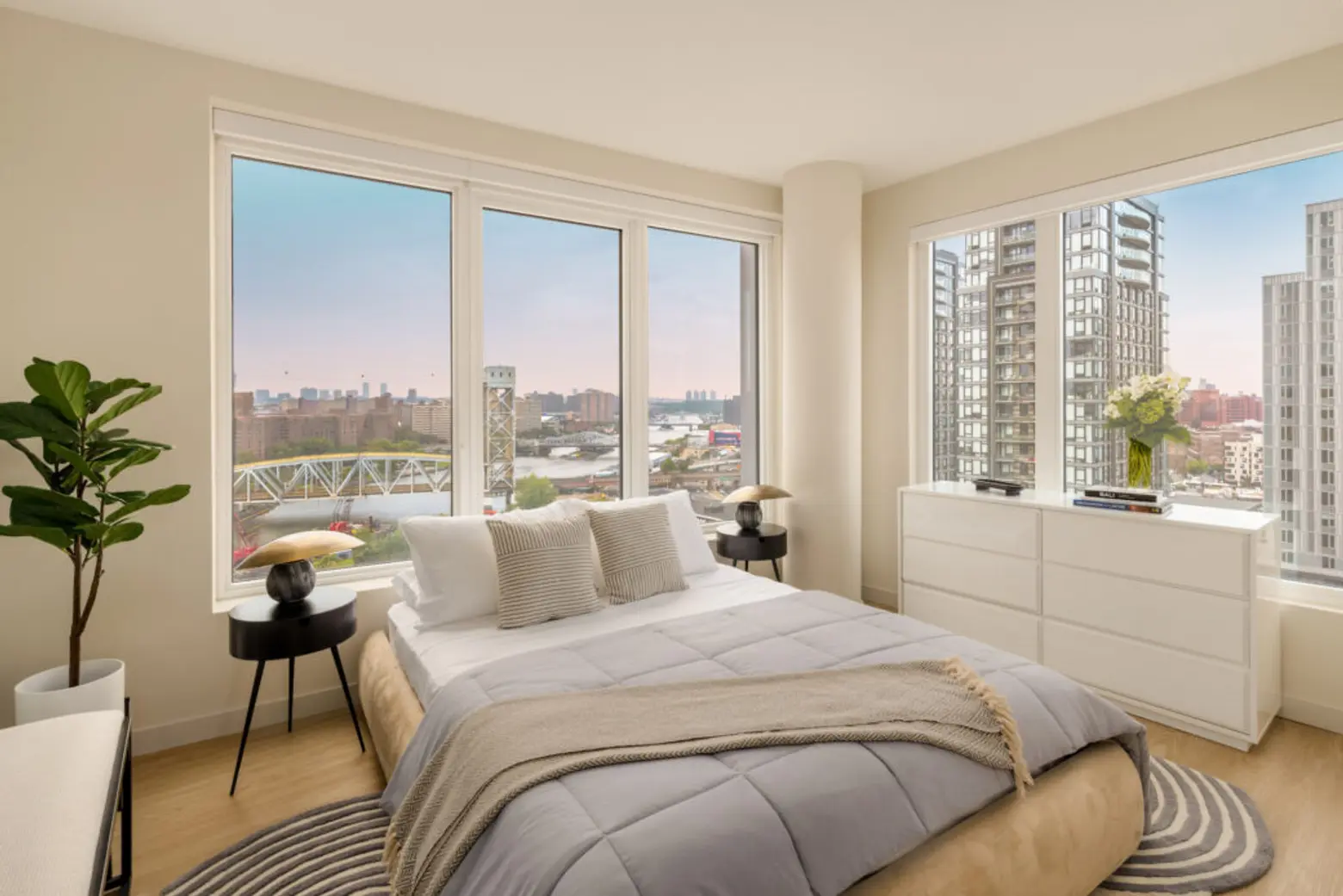 Plans for Maven were filed in April 2020, according to the Real Deal. RXR purchased the property from Somerset Partners earlier that year for approximately $23.7 million, which at the time was home to a five-story warehouse. The developer broke ground on the project in October 2021.
Mott Haven's rise as one of the five boroughs' most developed areas was influenced by a series of zoning changes made under Mayors Rudy Giuliani, Michael Bloomberg, and Bill de Blasio starting in the late 1990s. Since the rezoning, the neighborhood has seen the rise of many new developments, including the seven-tower Bankside complex, the Arches, and Bronx Point, home to the country's first permanent hip-hop museum.
During the development of Maven, RXR made investments in the surrounding neighborhood, including the hiring of local residents. In May 2022, RXR worked with East Side House Settlement (ESH) to host a "Clothing for Careers" distribution event that gave out high-quality, business-casual clothing to more than 200 Bronx residents who were unable to afford it otherwise.
RXR also donated $100,000 towards the creation of ESH's commercial teaching kitchen, which will allow the non-profit organization to greatly expand its food security program throughout the South Bronx. To further improve food security in the area, RXR has partnered with Grassroots Grocery to provide more than 1,100 prepared sandwiches to local community fridges in the South Bronx.
"More residents are looking for buildings that exemplify the best in standard of living but also honor the neighborhoods they're in, and the Bronx is no exception. The borough has long been a vibrant melting pot of creative expressions, a quality embedded into Maven's very fabric," Jarrod Whitaker, Senior Vice President of Residential Operations at RXR, said.
A housing lottery for the 60 rent-stabilized units opened in August, with New Yorkers earning 130 percent of the area median income eligible to apply. The rental units were priced at $2,700/month for one-bedrooms, $3,235/month for two-bedrooms, and $3,500/month for three-bedrooms. The deadline to apply for an apartment is October 24.
Leasing for the market-rate apartments at Maven launched in September, with current availabilities starting at $2,987/month for a one-bedroom.
RELATED: