First two rentals open at huge South Bronx housing complex La Central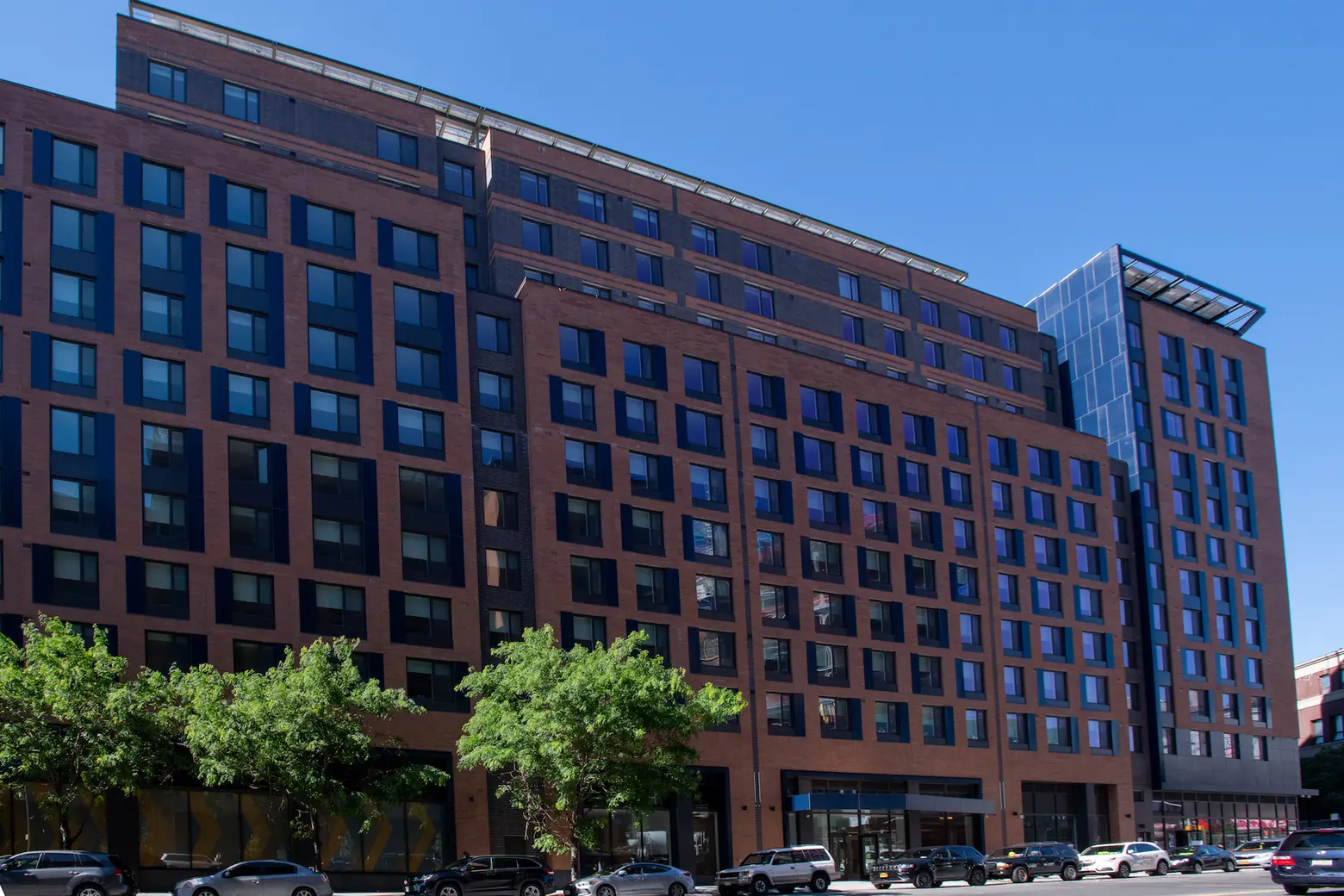 The first two rentals at the five-building South Bronx complex La Central officially opened on Wednesday. The mixed-use towers, located at 556 and 600 Bergen Street in the borough's Melrose neighborhood, contain 500 units of housing, a new YMCA, studio space for BronxNet, and a rooftop farm operated by GrowNYC.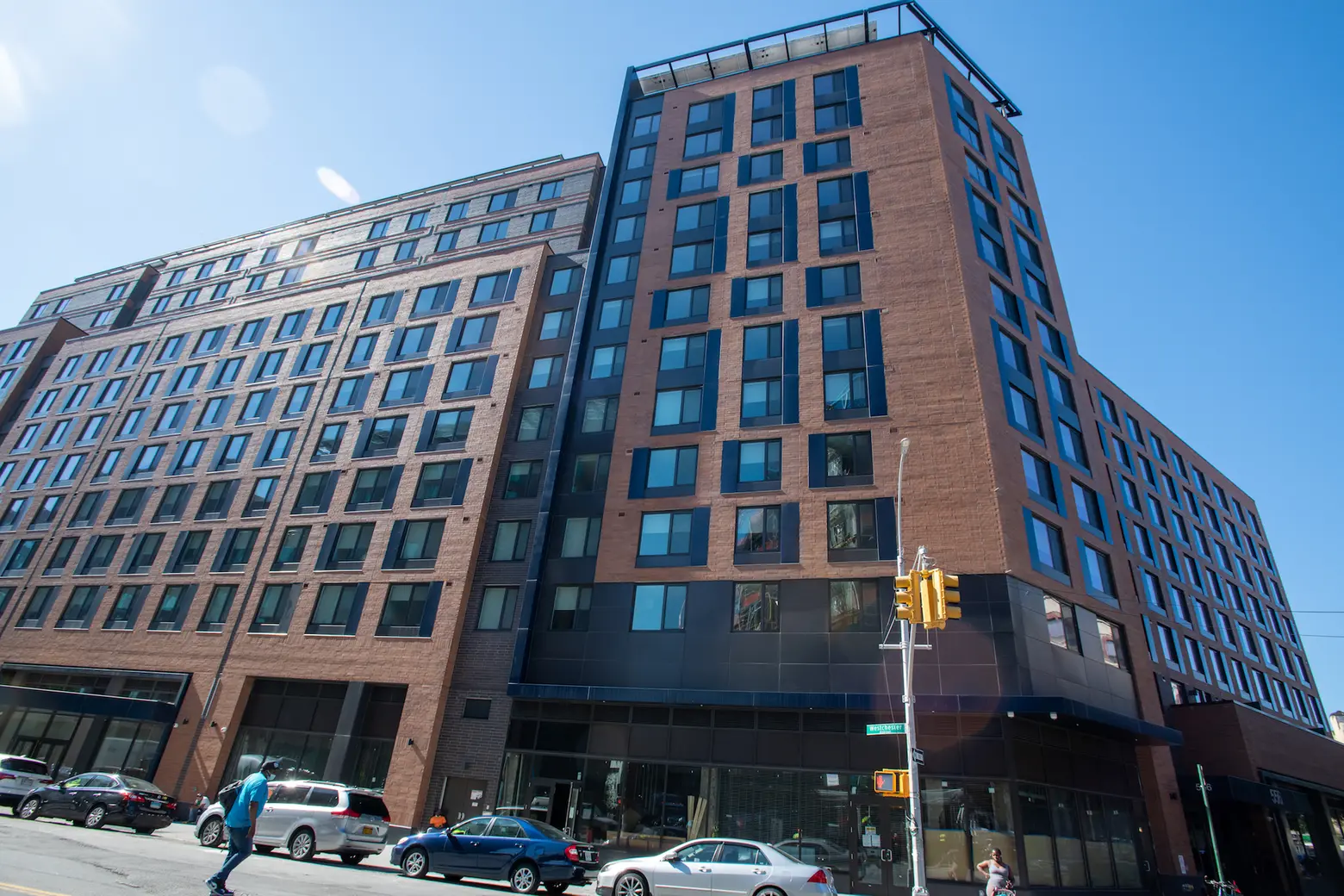 Designed by MHG Architects in collaboration with FXCollaborative and Future Green Studio, the two buildings ("A" and "B") have a mix of studio, one-, two-, three-, and four-bedroom apartments, considered affordable for those earning between 30 and 100 percent of the area median income (AMI).
Amenities include bike storage, on-site laundry, residents lounge, and a parking garage, in addition to the state-of-the-art YMCA building and rooftop gardens.
A team made up of Hudson Companies, BRP Companies, Kretchmer Companies, ELH-TKC LLC, Comunilife, and Breaking Ground, along with the city's Housing Preservation and Development and Housing Development Corporation, developed the two newly opened buildings.
"Our vision for La Central 'To leave no square foot unturned' becomes reality starting today," Aaron Koffman, managing principal of The Hudson Companies, said in a press release.
"With affordable housing powered by sustainable energy generation, community and educational space for all ages and vibrant recreational space for the neighborhood, La Central will be a hub within The Hub for the South Bronx community. Congratulations to this new wave of New Yorkers to call La Central home."
Upon completion, La Central will measure 1.1 million square feet and contain 1,000 income-restricted homes, 80,000 square feet of community space, and 45,000 square feet of retail space.
Tenants at the new development include Taste of the Bronx Cafe, a community-focused space from Bronx Beer Hall operators, Sustainable Snacks, with items prepared by a rotating roster of local chefs, Metate Authentica Comida Mexicana, a Mexican restaurant with an existing store in Riverdale, and an organic grocery store.
Breaking Ground and Comunilife's 160-unit supportive housing building ("D"), which has apartments set aside for formerly homeless individuals with special needs and low-income New Yorkers, opened in the fall of 2019.
The last two affordable buildings, "C" and "E," broke ground last summer. This phase includes a community facility space, a skate park, and a telescope on the rooftop of building E, operated by Bronx High School of Science.The final phase of La Central is expected to be completed in 2023.
RELATED: