New 9/11 memorial honoring rescue and recovery workers opens at World Trade Center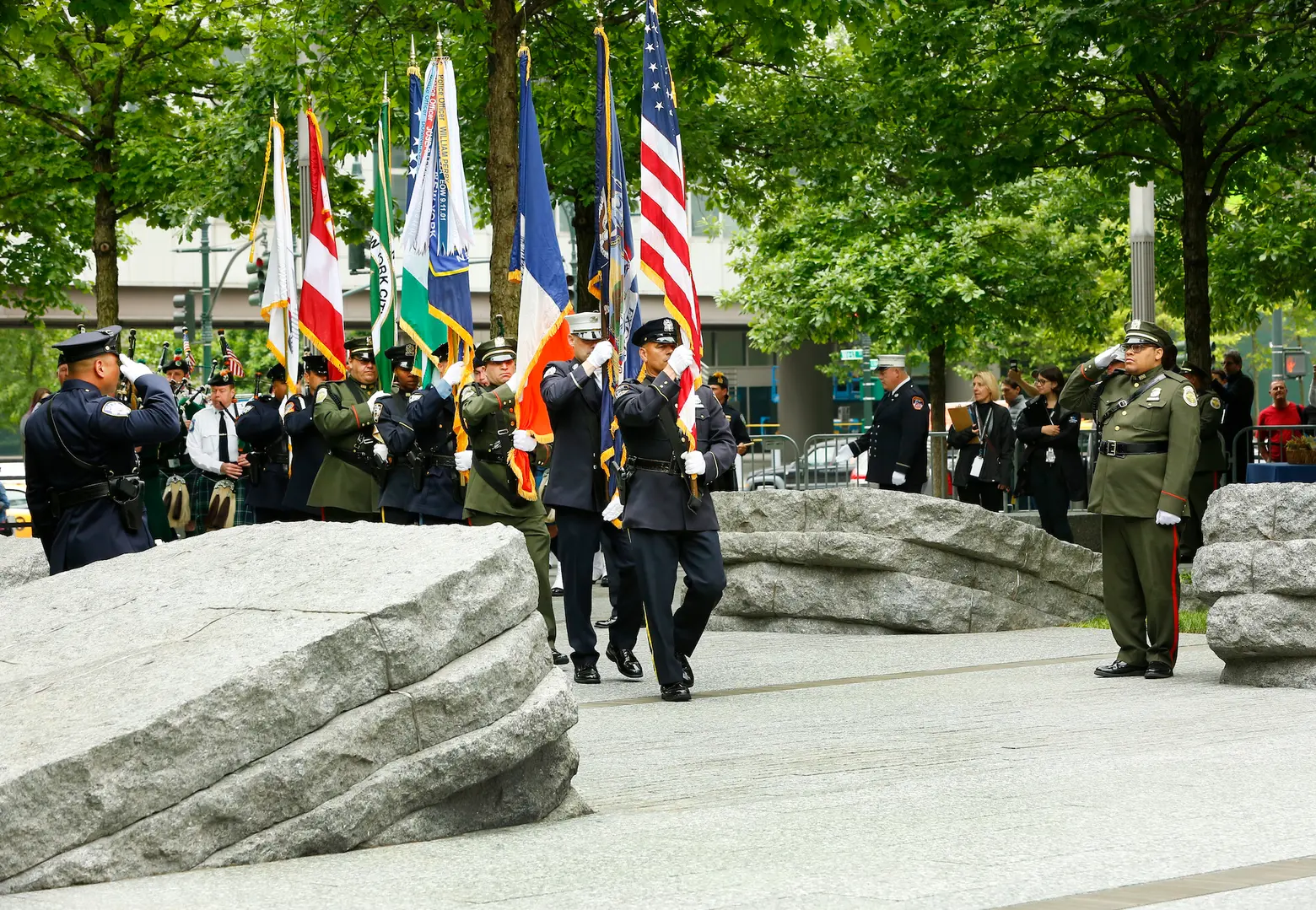 Photo by Monika Graff for the 9/11 Memorial & Museum
The 9/11 Memorial & Museum's new monument honoring first responders opened Thursday, on the 17th anniversary of the official end of the recovery effort at Ground Zero. The 9/11 Memorial Glade monument recognizes first responders who are currently sick or who have died from illnesses caused by toxins following the September 11 attacks. Located at the World Trade Center site, the memorial consists of six stone monoliths that point skyward to "symbolize strength and determination through adversity."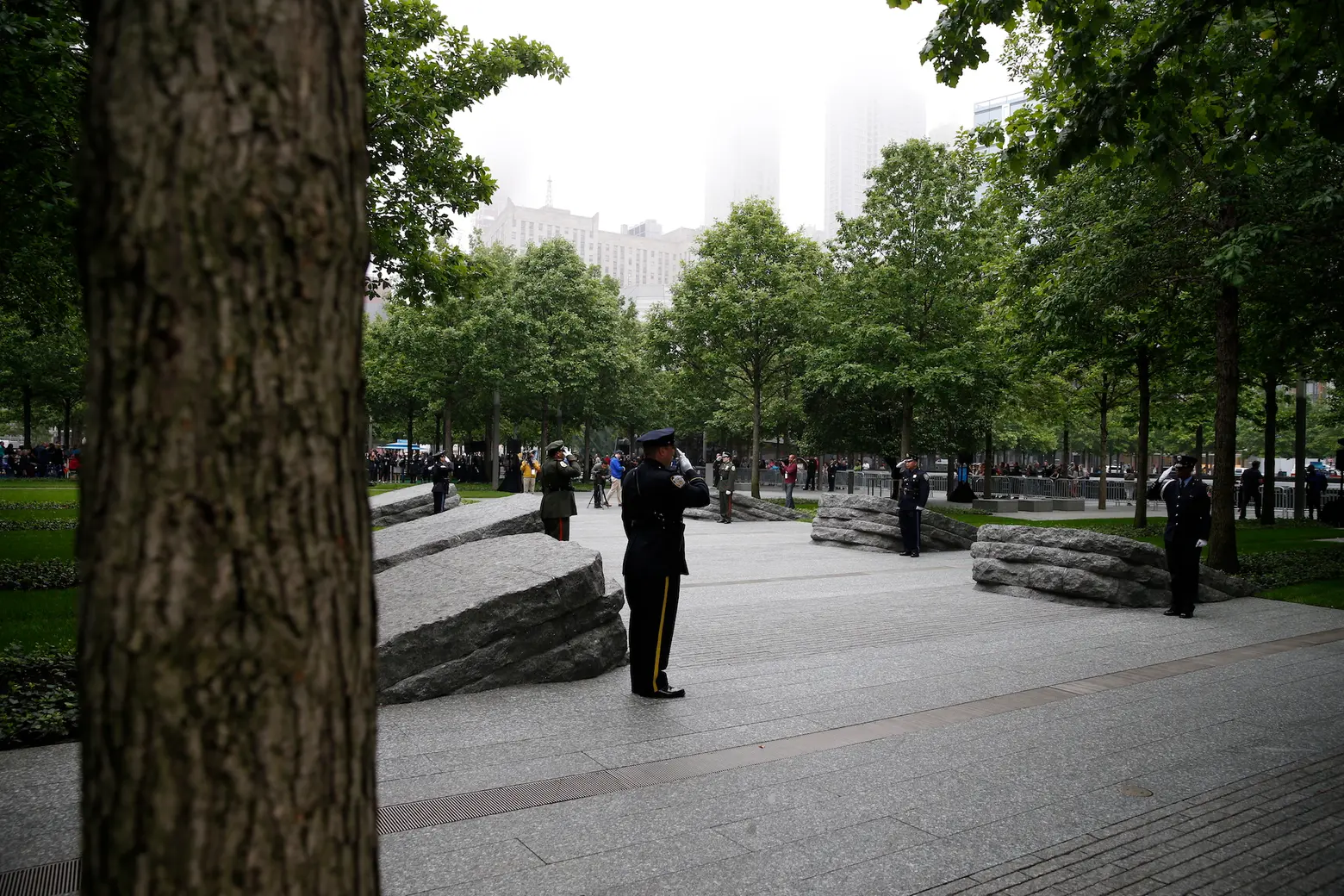 Photos by  Monika Graff (top) and Jin S. Lee (bottom) for the 9/11 Memorial & Museum
The stone monoliths inlaid with World Trade Center steel flank a pathway, marking the same place of the main ramp that provided access to bedrock during the recovery period. Michael Arad and Peter Walker, the architects behind the original Reflecting Absence memorial, designed the new tribute.
"Its roughhewn monoliths convey the strength and determination shown by this remarkable group, and the World Trade Center steel that is embedded in these monoliths alludes to the sinewy strength and determination they displayed in the face of adversity," Arad said in a statement.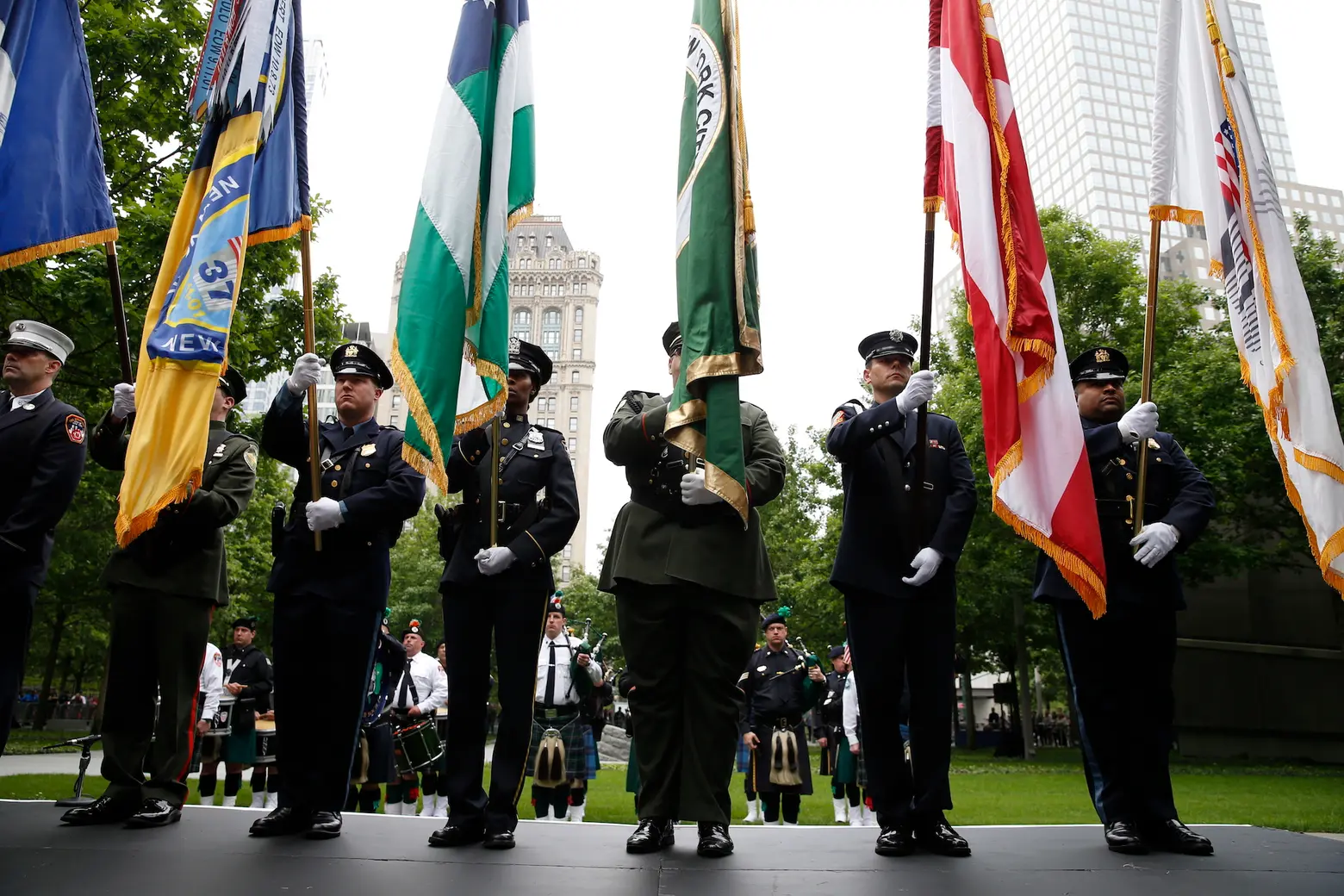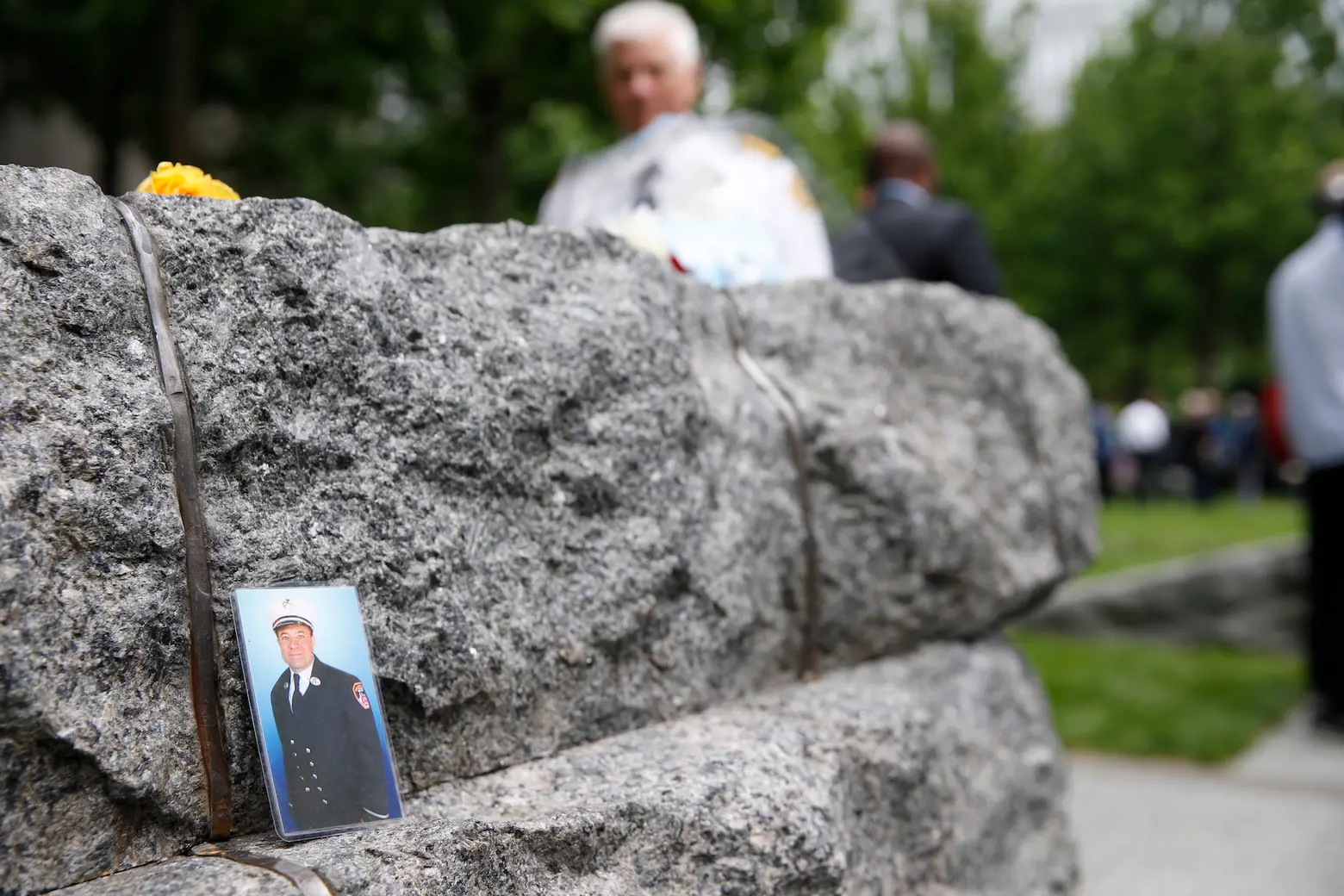 Photos by Jin S. Lee for the 9/11 Memorial & Museum
As 6sqft previously learned, an estimated 400,000 people were exposed to life-threatening toxins after the rescue and recovery effort ended. According to the Center for Disease Control, more than 93,000 survivors and responders have enrolled in the World Trade Center Health Program.
Former Mayor Michael Bloomberg, public officials, health advocates, and community members gathered at the memorial's dedication ceremony. "They continue to fall ill and many have died from exposure to Ground Zero toxins," Bloomberg said, referring to the first responders. "This tribute honors them and helps us all remember them and their stories."
RELATED: 
Photos by Jin S. Lee/ Monika Graff for the 9/11 Memorial & Museum