My 700sqft: Mommy blogger Brianne Manz balances work and parenting in Battery Park City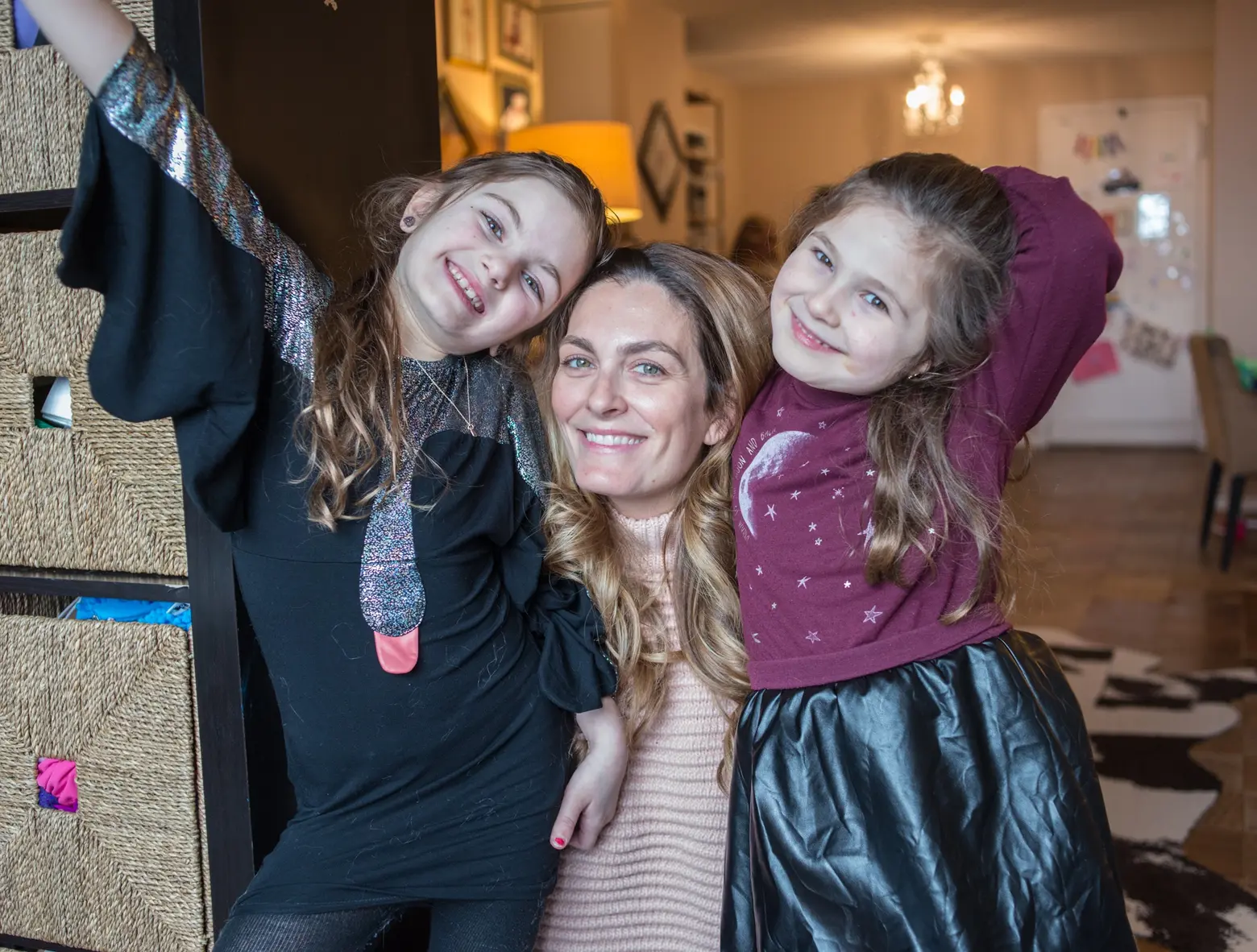 6sqft's series "My sqft" checks out the homes of New Yorkers across all the boroughs. Our latest interior adventure brings us to the Battery Park City apartment of "Stroller in the City" founder Brianne Manz. Want to see your home featured here? Get in touch!
The term "mommy blogger" is fairly well known today, but when Brianne Manz started Stroller in the City nearly a decade ago, she was charting new waters. A fashion industry veteran, Brianne has grown the site into a full-scale lifestyle resource, offering tips on raising a family in New York City, the latest in kids' fashion, and "all things that are mommy." 6sqft recently visited Brianne at the Battery Park City apartment she and her husband found 15 years ago but now share with their three children (their oldest son in nine and two daughters are six and four). Not only did we get to see first-hand how this entrepreneur balances work and parenting, but we chatted with her about why she loves her neighborhood, why having kids in NYC is a great idea, and how anyone can create a family-friendly home.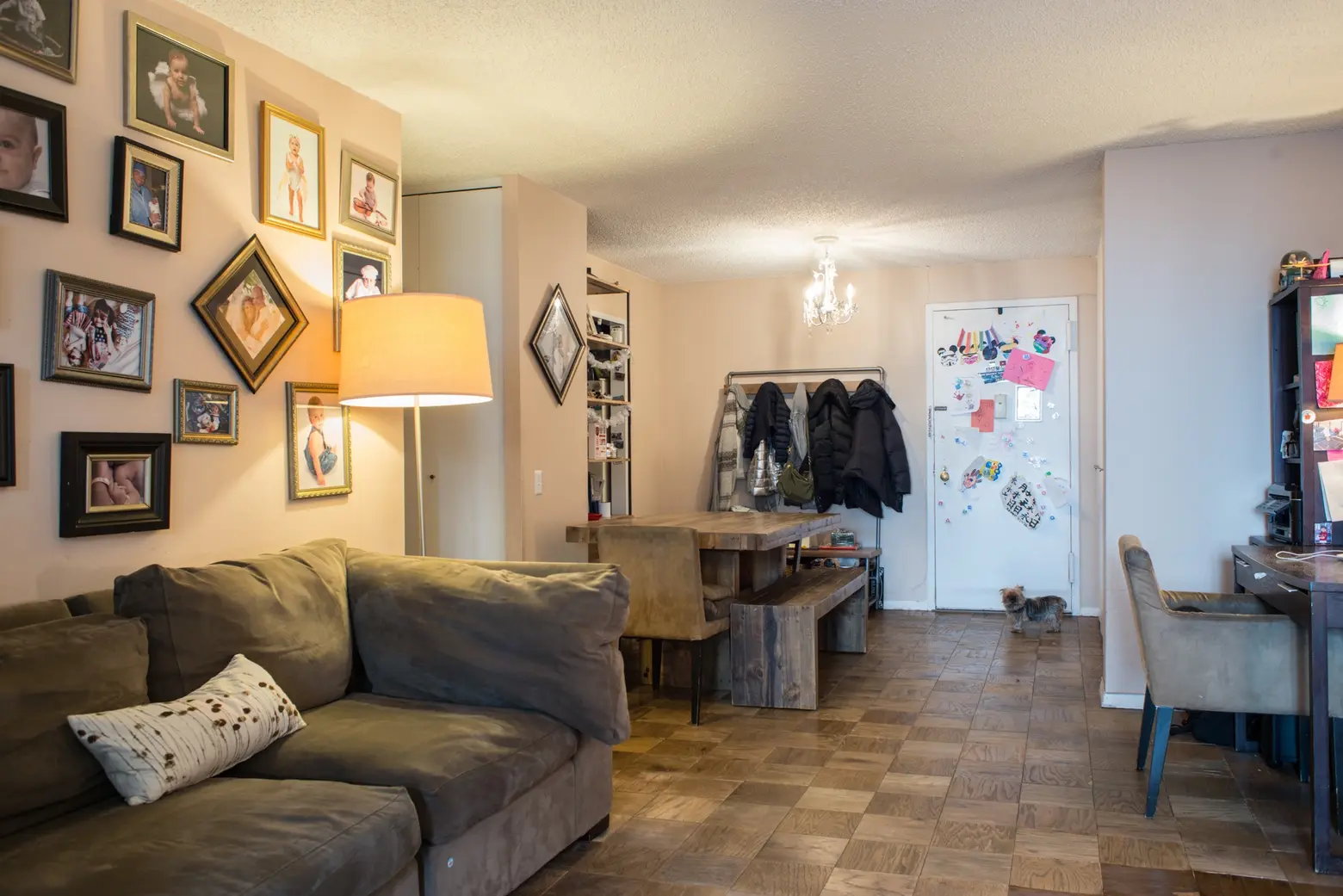 You moved to Battery Park City before having children; what drew you to the area?
Even though Battery Park City is probably the most family-friendly neighborhood in NYC we were drawn to the area way before we had kids because it feels like a real community. With so many neighborhoods in constant flux with constructions and transient neighbors, we wanted a place that felt like home. We are surrounded by parks and isolated a little by the West Side Highway—it feels like a gated community sometimes.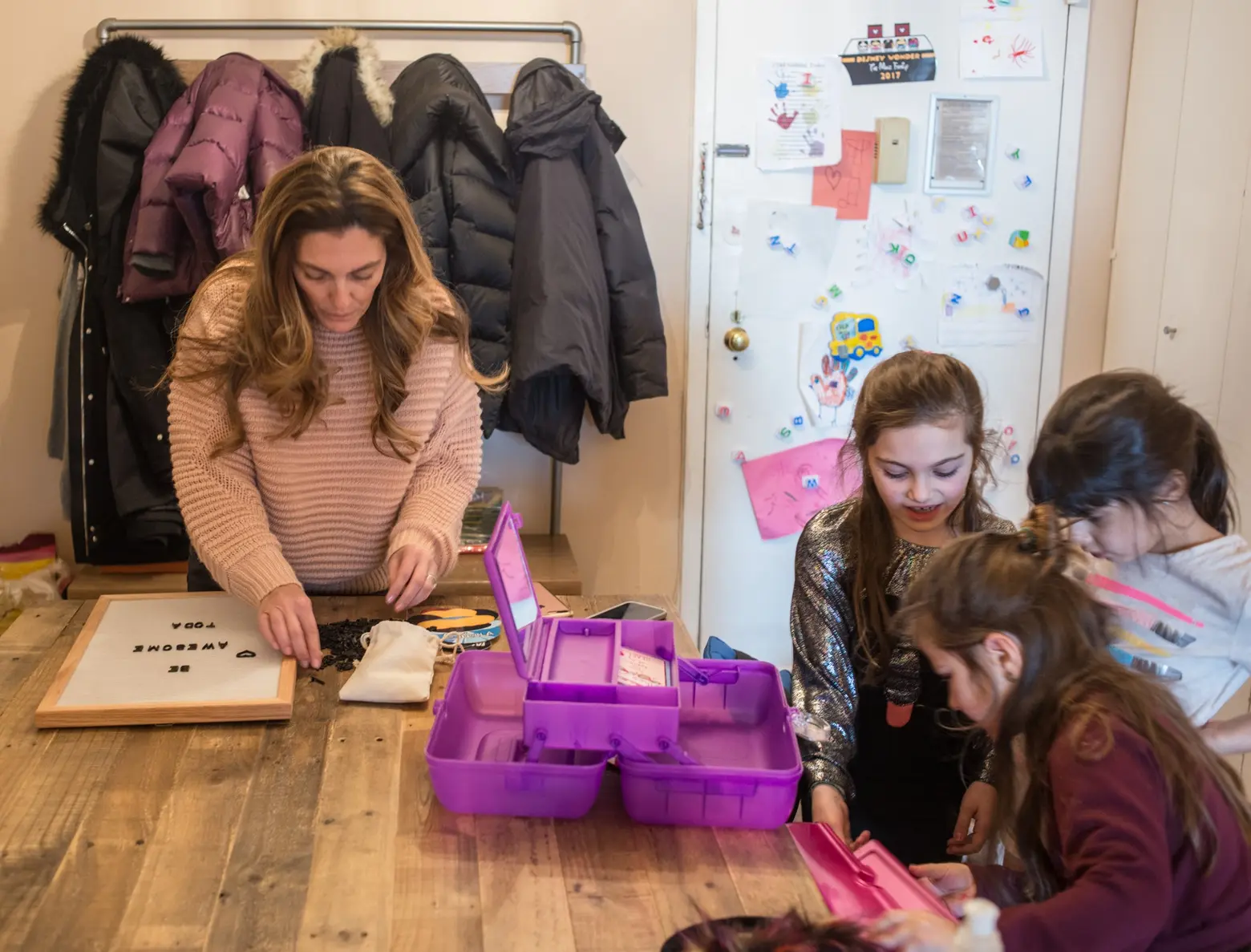 Now that you have a family, what does this neighborhood offer that other locations don't?
We have a small neighborhood feel in an enormous city. I love that I can take the kids on their scooters and skateboards from one end of our 'hood to another and we never have to cross a street! BPC has an amazing waterfront, gorgeous parks, great schools, and a wonderful community. If you want the old cobblestone streets and lofts—Tribeca is a five-minute walk. If you want brownstones and windy roads, the West Village is just up the way. If you need Brooklyn, you're one stop away on the train.
What are some of your favorite spots in the area? 
My kids are park crazy and our neighborhood has the most beautiful parks, always meticulously maintained by the Battery Park Conservancy. Tear Drop Park has the huge slide they love. Wagner Park offers stunning views of the Hudson River, Statue of Liberty—and one of my favorite restaurants, Gigino, is right there with a big outdoor dining space. We are also regulars at our local Blue Smoke, Shake Shack, and North End Grill (thanks Danny Meyer!).
If you and your husband have a date night, where do you like to go?
We have been on a Nobu kick. The new location downtown is so close we get to have that extra sake and not worry about being late for the babysitter.
How have you seen the area change in the 15 years you've been there?
One of the major changes downtown is the sheer number of people living and working here. It is definitely more congested than it used to be. The downtown pioneers who moved here in the 1960s and '70s must be in shock every day. Sure, I loved the sleepy old neighborhood and I certainly miss it sometimes but it is nice to have more food options and the shopping got a little better.
If you had to relocate your family to another neighborhood what would it be and why?
I have always loved the West Village. I'd love a brownstone with a great stoop–a real New York home.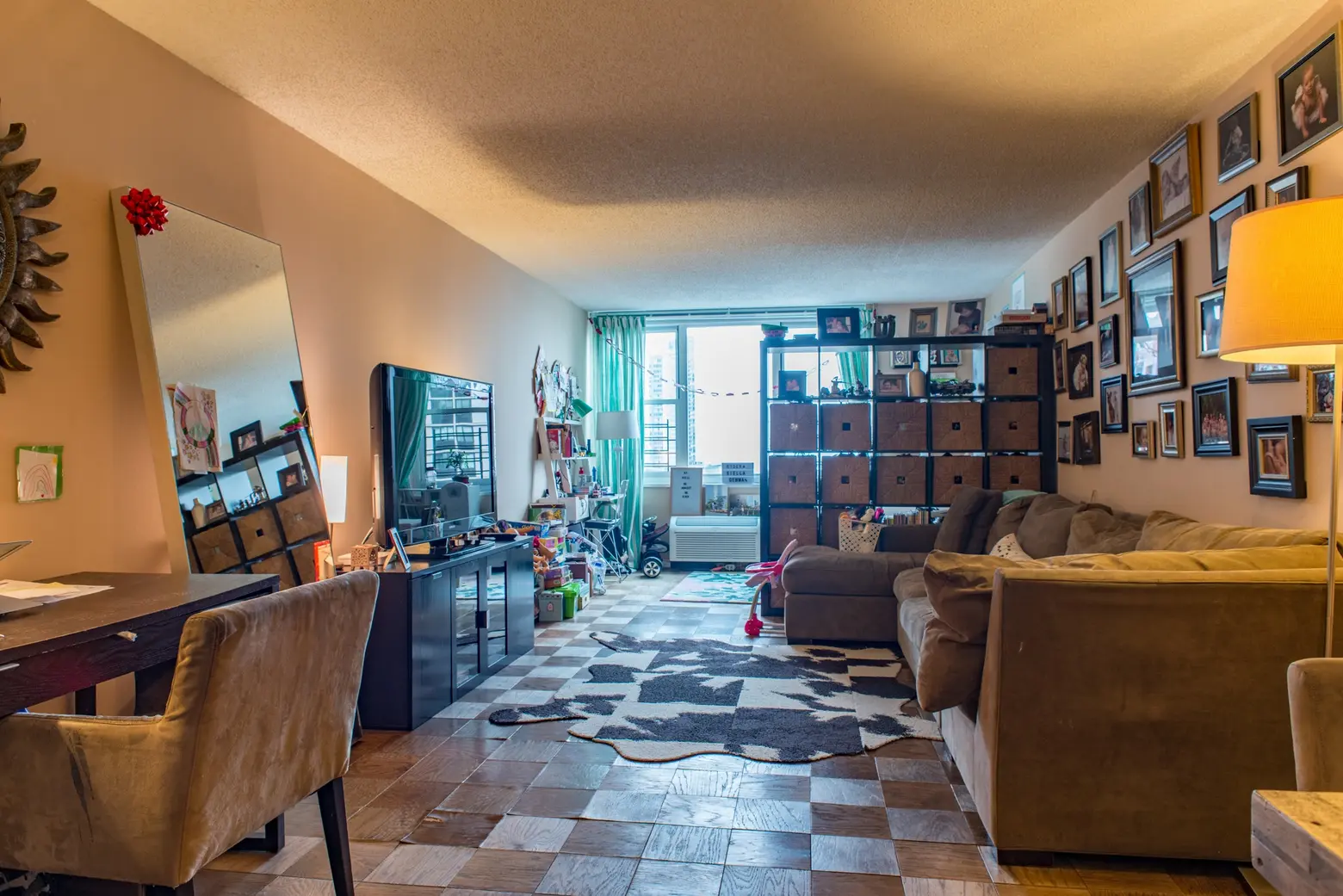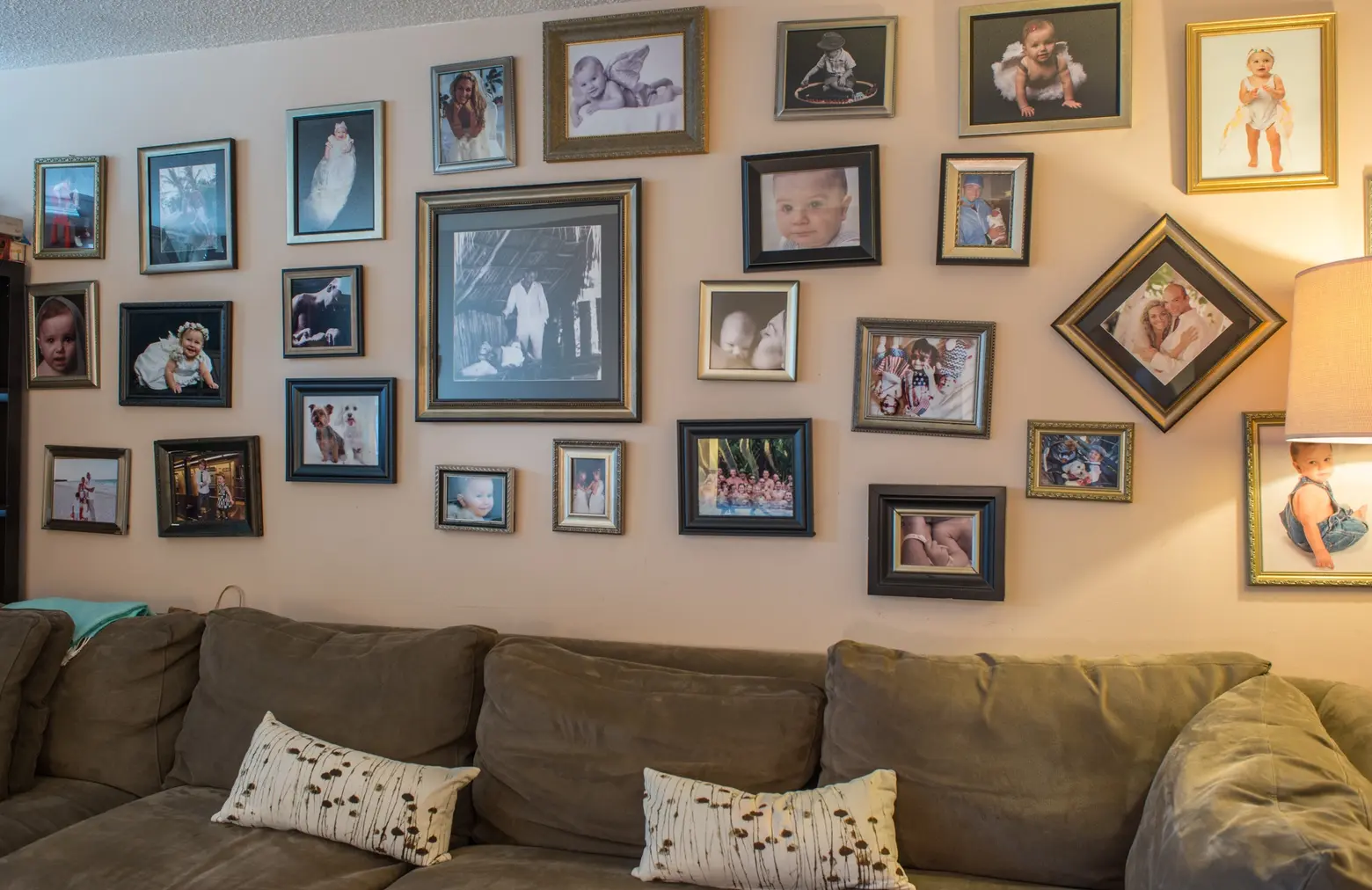 Tell us a bit about how you transitioned from a career in fashion to starting Stroller in the City?
I owned my own fashion showroom for years and sold it right before I had my son Ryder almost 10 years ago! The showroom was very consuming and I didn't think I could be present at home as a new mom and also give 100 percent to my business, so I took a step back from work to focus on family and enjoy my new chapter. I quickly got the itch to work again so I decided to blog since I could do it from home with my kids. I did a lot of fashion and style posts since I had plenty of fashion experience. And I reviewed cool products and talked about parenting. Luckily, I have the entrepreneurial spirit and love to work because blogging is just as hard as running a showroom! Sure I get to be home with my kids, but there is no off button when you are your business.
What's been the most rewarding part of running the blog?
The most rewarding part of blogging is connecting with the mom community and engaging with all of my readers. I am so happy to help and give people advice but I also learn so much from their feedback and support.
Is it ever hard working from home?
YES! It is harder than going to an office. The kids don't understand deadlines—they couldn't care less if I am on a conference call. I kind of miss the days of going to the office and being able to focus entirely on work. But I also miss being able to leave the office. When you work from home it is really hard to shut it down. I am constantly working. Sure I can make my own schedule but as anyone who runs their own business can tell you—the workday can be ALL DAY. And night. And weekends.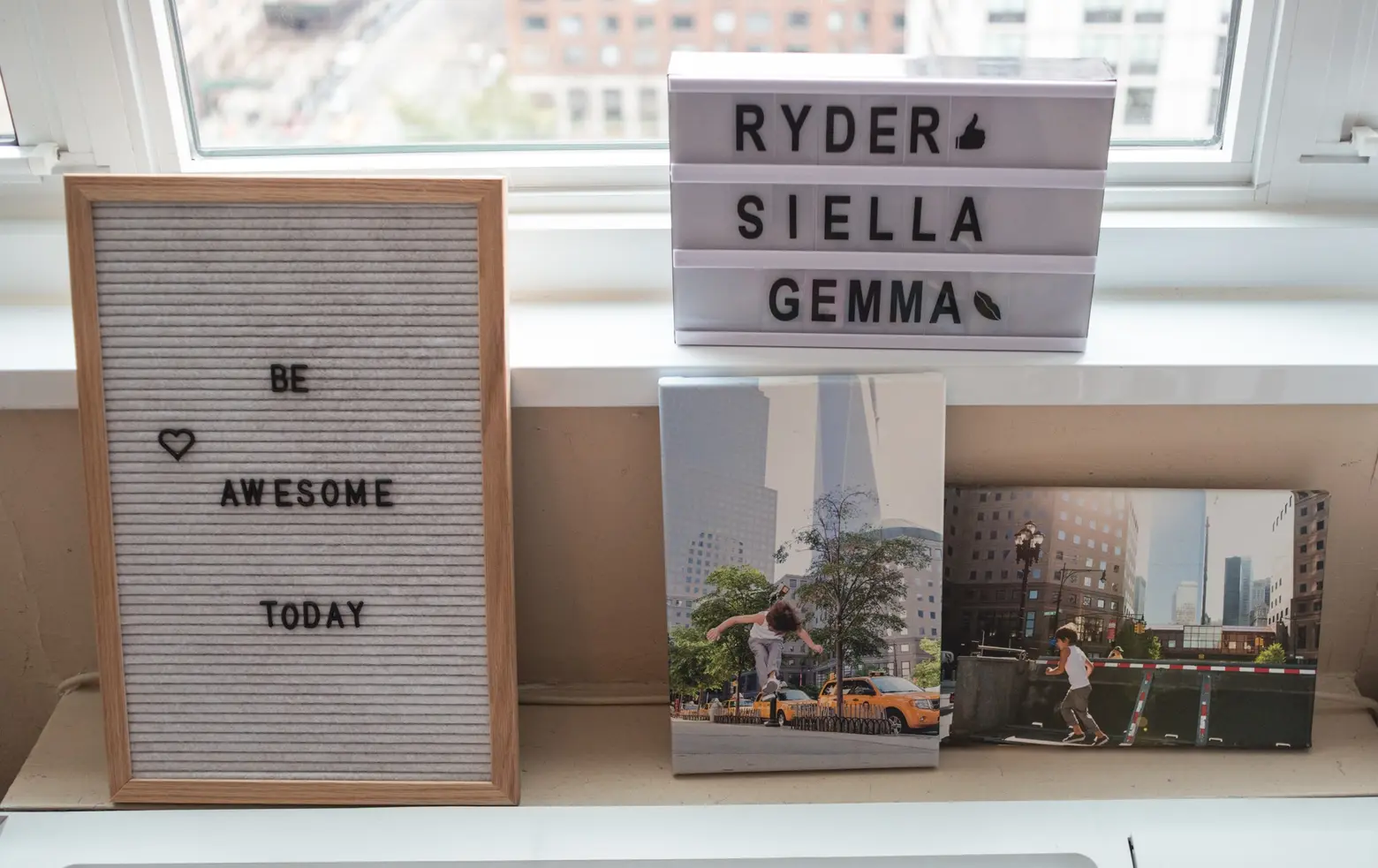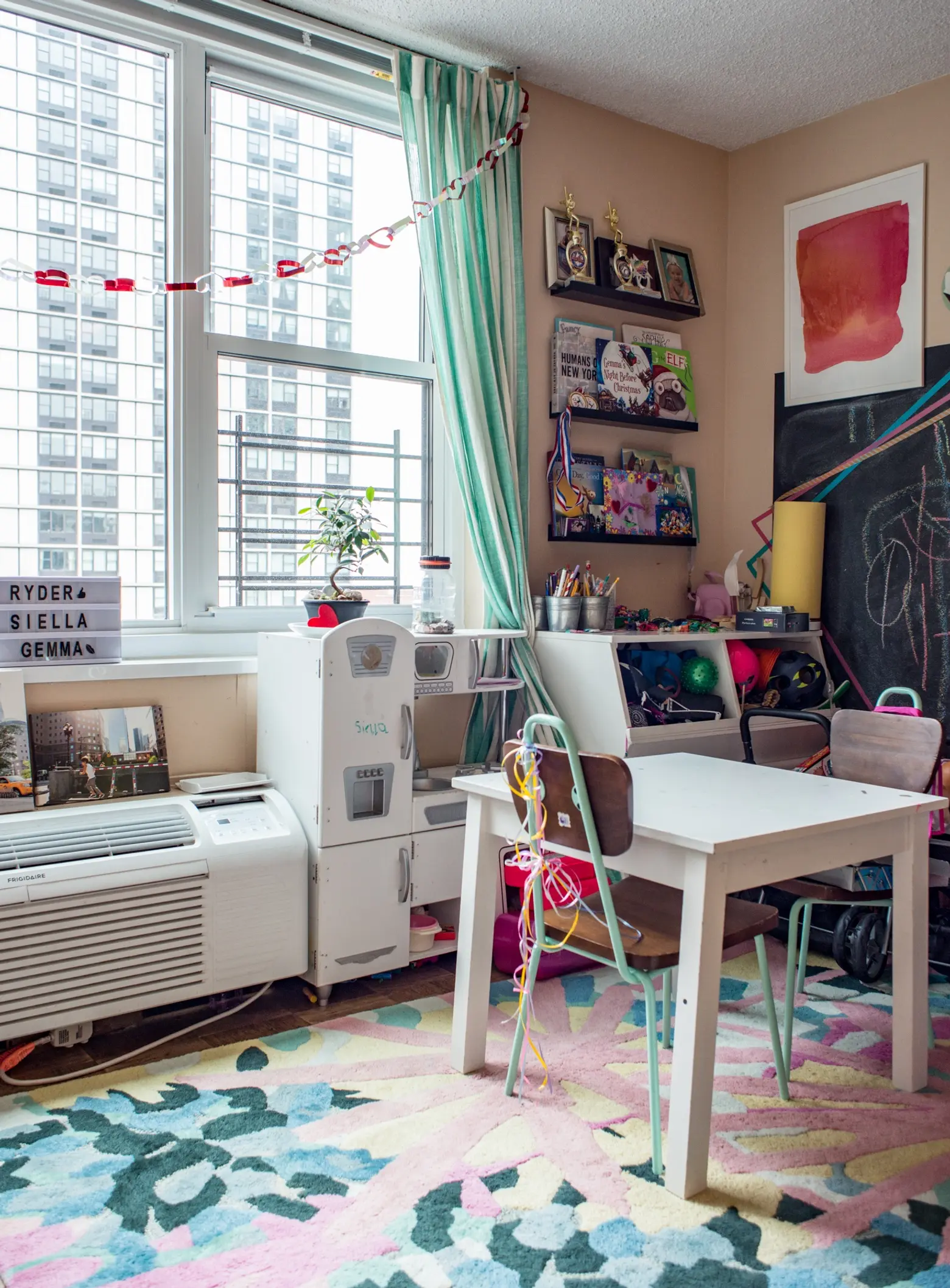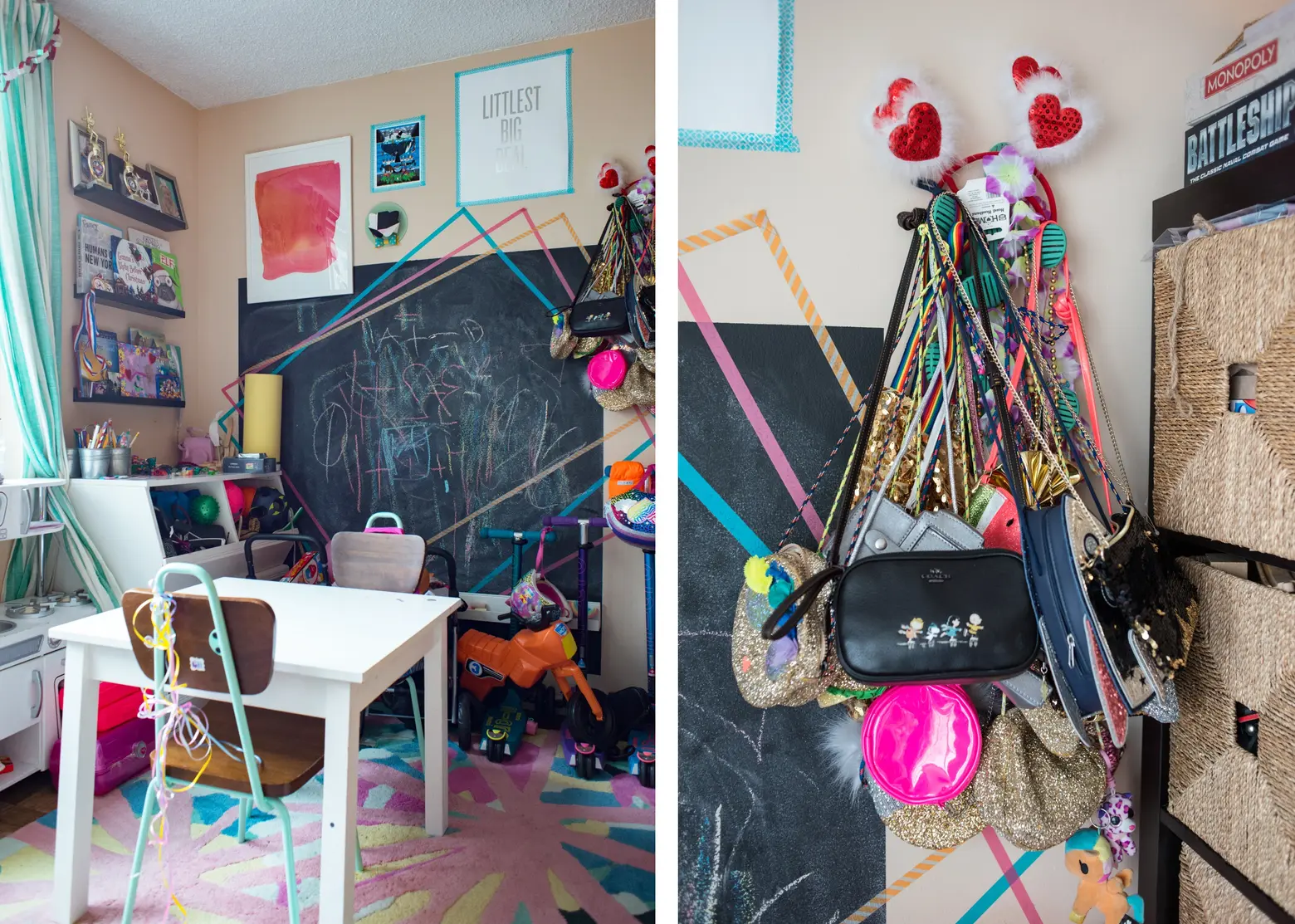 Stroller in the City is very much about lifestyle, and you say on the site, "being a mom doesn't mean you need to lose sight of the cool stuff." What are some of your best tips for maintaining this balance?
I think the first step to maintaining a balance is to lose the word from your vocabulary entirely. I think some days I'm winning at being a mom, while other days I scored an incredible campaign for work yet forgot to pack that signed permission slip. I think we need to put less pressure on ourselves to be able to do it all and ask for help sometimes!
What's your best advice for new moms in NYC?
Join a mom group. You will meet other moms who are just as freaked out as you and you can make lifelong friends!
When you're going out with your children, what's the one thing you don't leave home without?
I would say snacks! I always have a bag full of snacks for them because they are always hungry!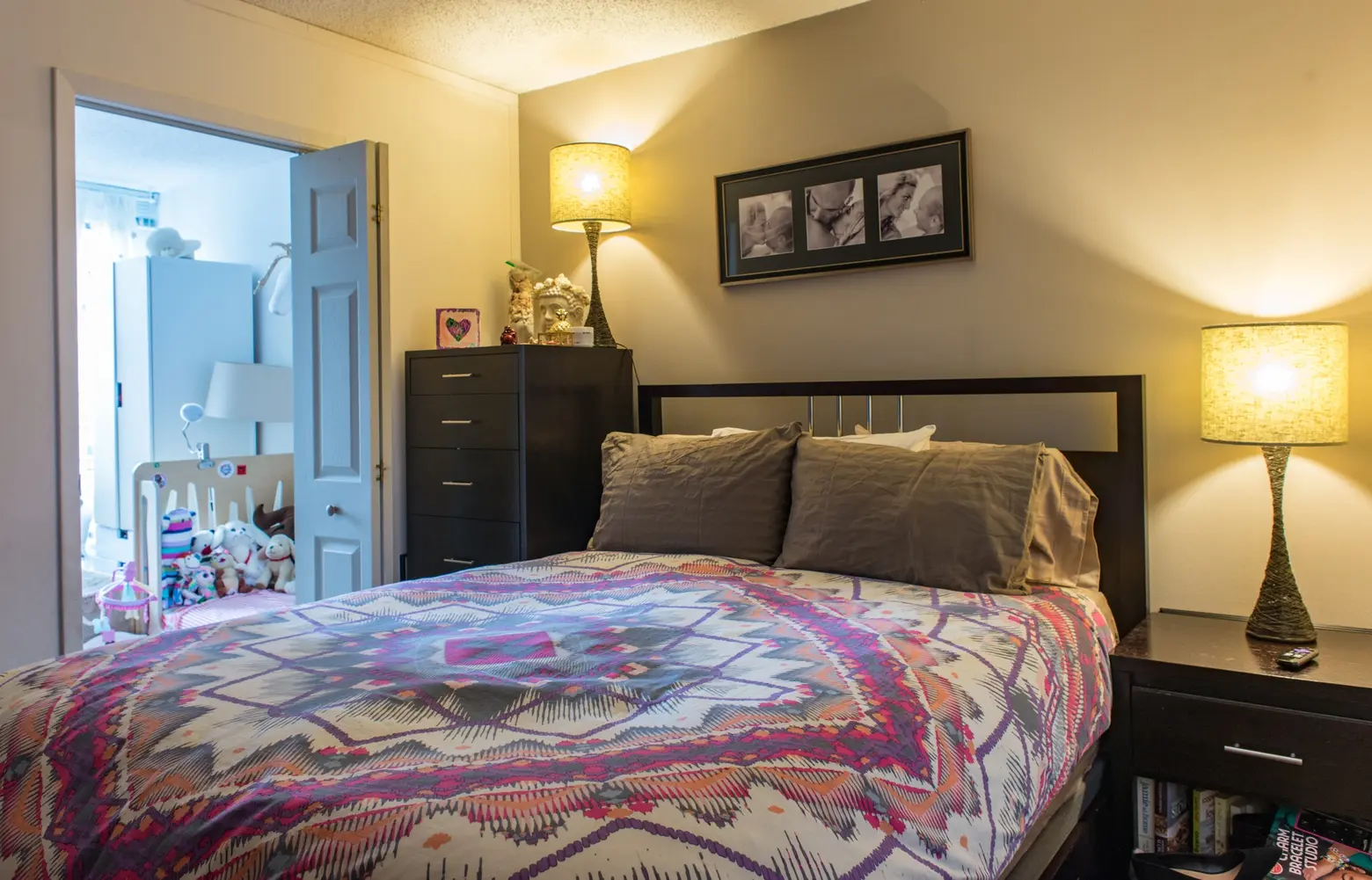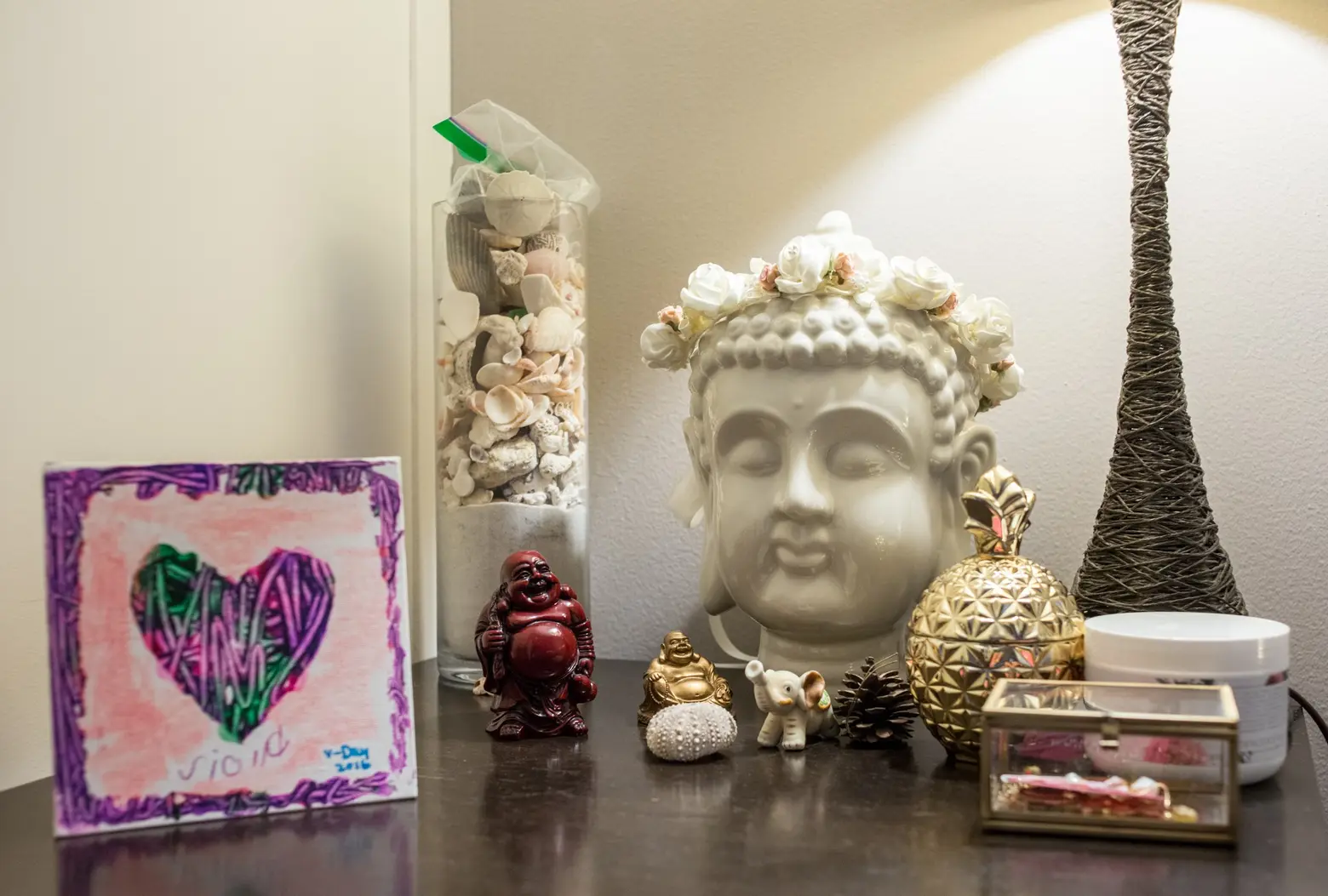 What would you say is the biggest challenge about raising children in the city?
Space. Even though we have this wonderful shared outdoor space and park culture in NYC, the constant crush of people and small spaces and lack of personal space is stressful.
Speaking of space, how did you and your husband adapt your apartment once you had kids?
Our apartment is pretty long so we were able to divide our bedroom into two so Ryder could have his own room. Since then we have expanded that room to include Siella and Gemma. It works, sort of.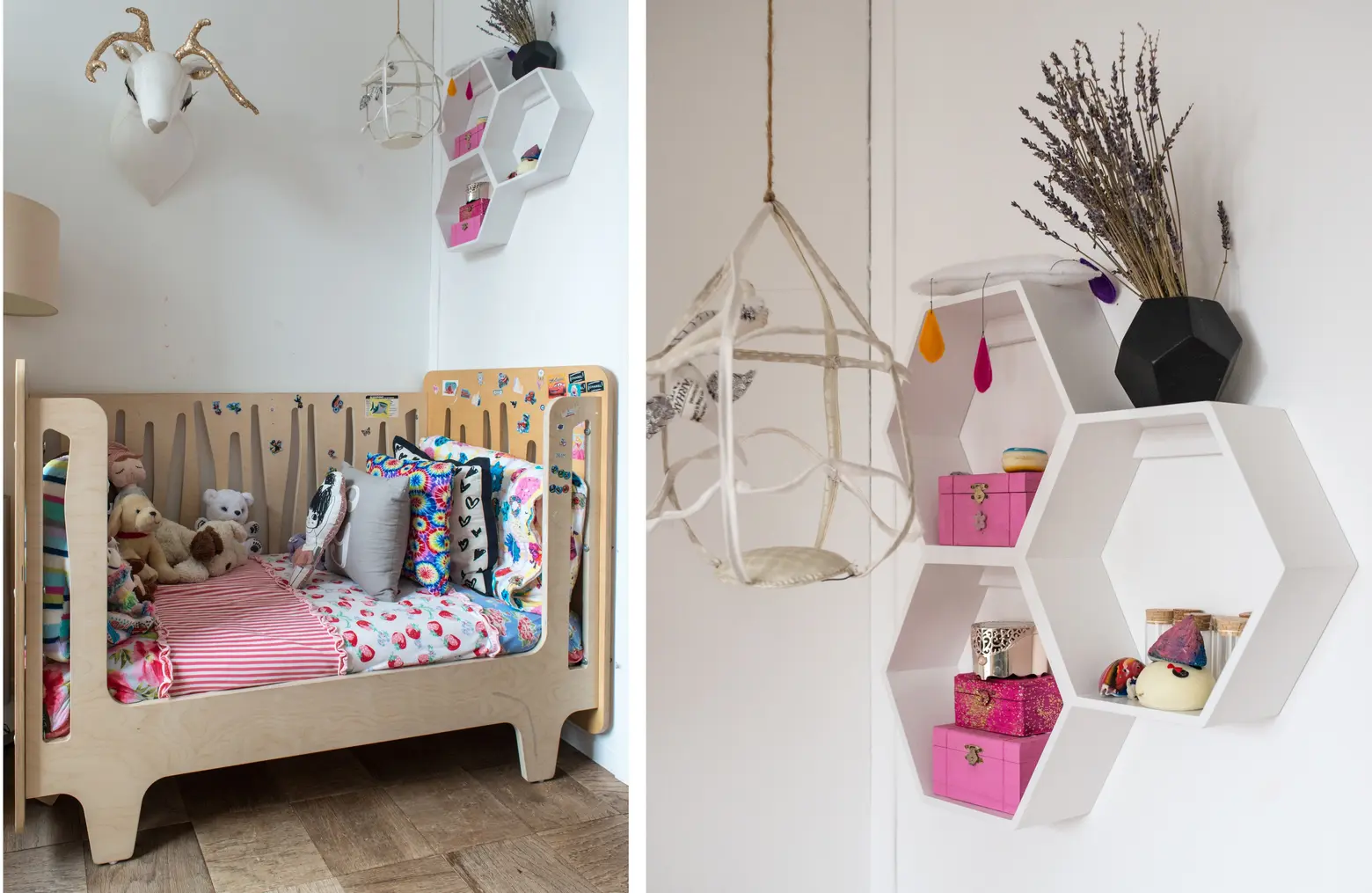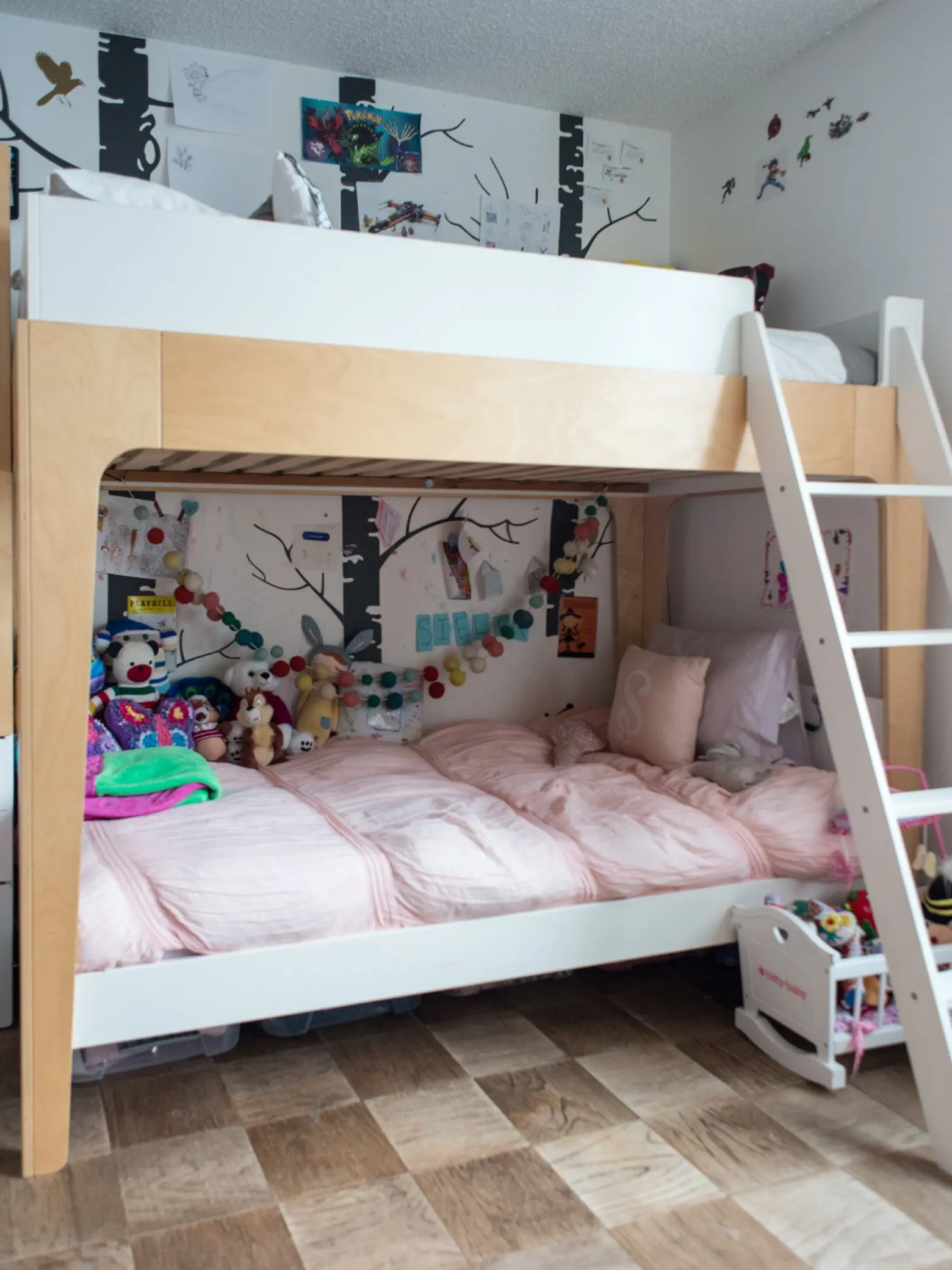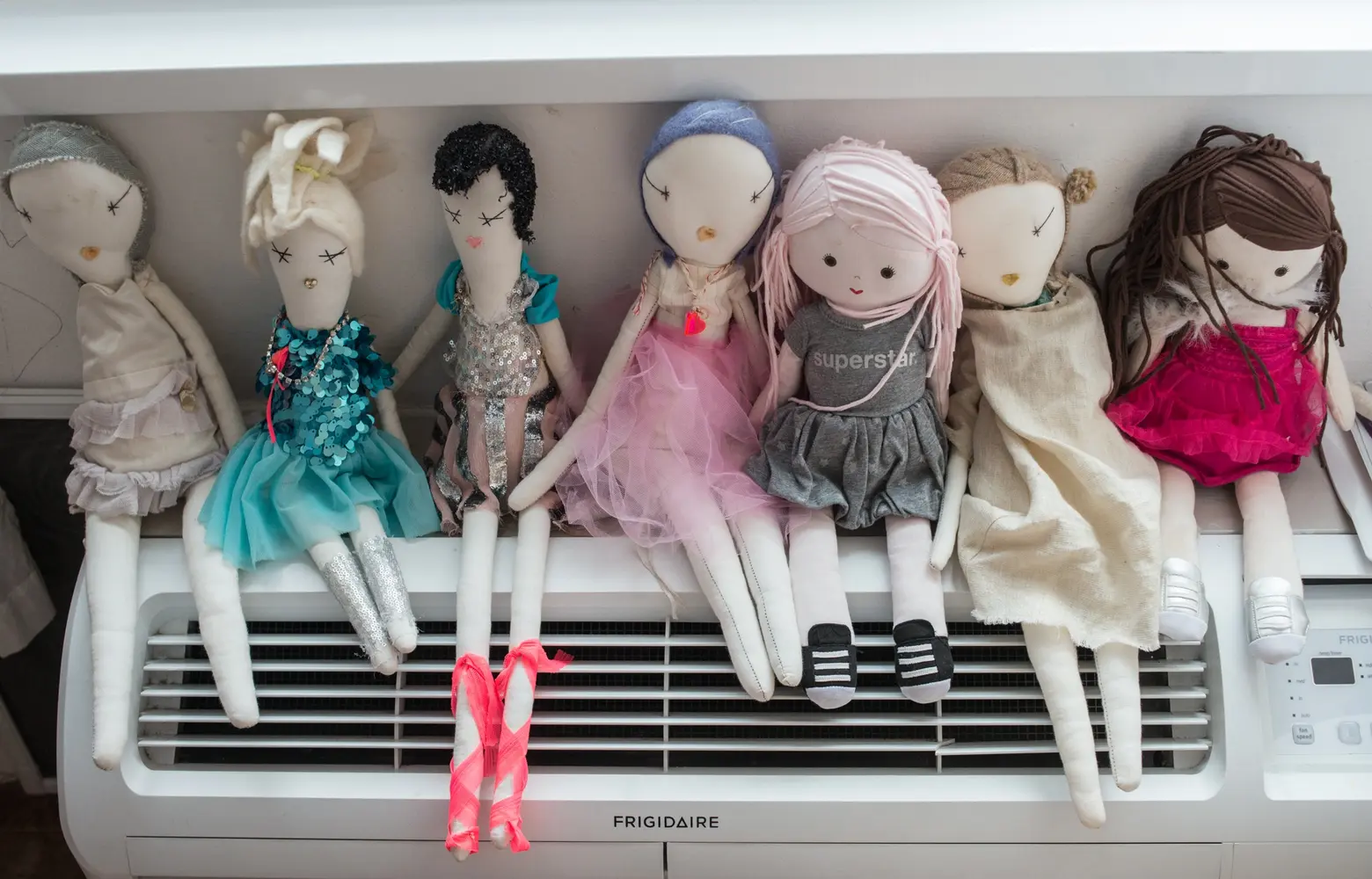 Where do you like to shop for home decor?
Land of Nod has always been a favorite for kids decor. I love West Elm and Pottery Barn (and PB Kids). I like simple, industrial/modern pieces that are functional. If it is taking up space in my small apartment it better serve a purpose.
What are your top tips for creating a family-friendly home?
Don't buy decor that is precious or delicate while the kids are young. It just isn't worth the stress if it breaks or gets soiled—because it will. On that note: do invest in comfy furniture that you can all fit on at once because family movie nights are the BEST! Keep the space as open as possible—kids like to move around. You will definitely want to get down on the floor with them for puzzles, blocks, and playtime.
You can hear more from Brianne on Stroller in the City and her Instagram account. 
RELATED:
All photos taken by Trel Brock exclusively for 6sqft. Photos are not to be reproduced without written permission from 6sqft.