New York to install 'Circle of Heroes' monument in Battery Park City to honor essential workers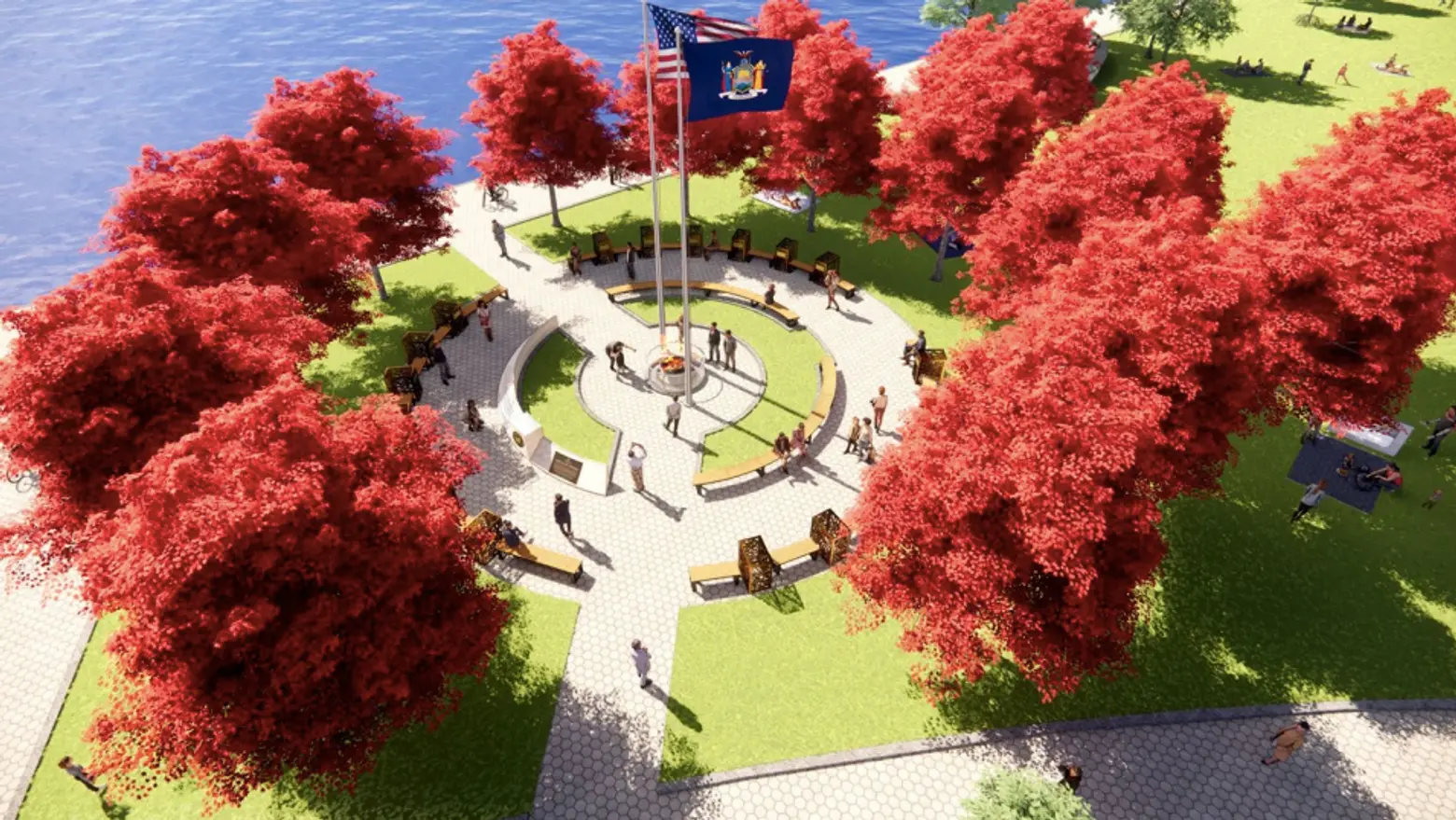 All renderings courtesy of Gov. Andrew Cuomo's office
A monument honoring the essential workers who served New Yorkers throughout the coronavirus pandemic will open in Battery Park City by Labor Day, Gov. Andrew Cuomo announced on Wednesday. The "Circle of Heroes" memorial will include a circle of 19 maple trees, representing the individual groups of essential workers and their contributions. In the center, an eternal flame will honor those lost to COVID, according to the governor.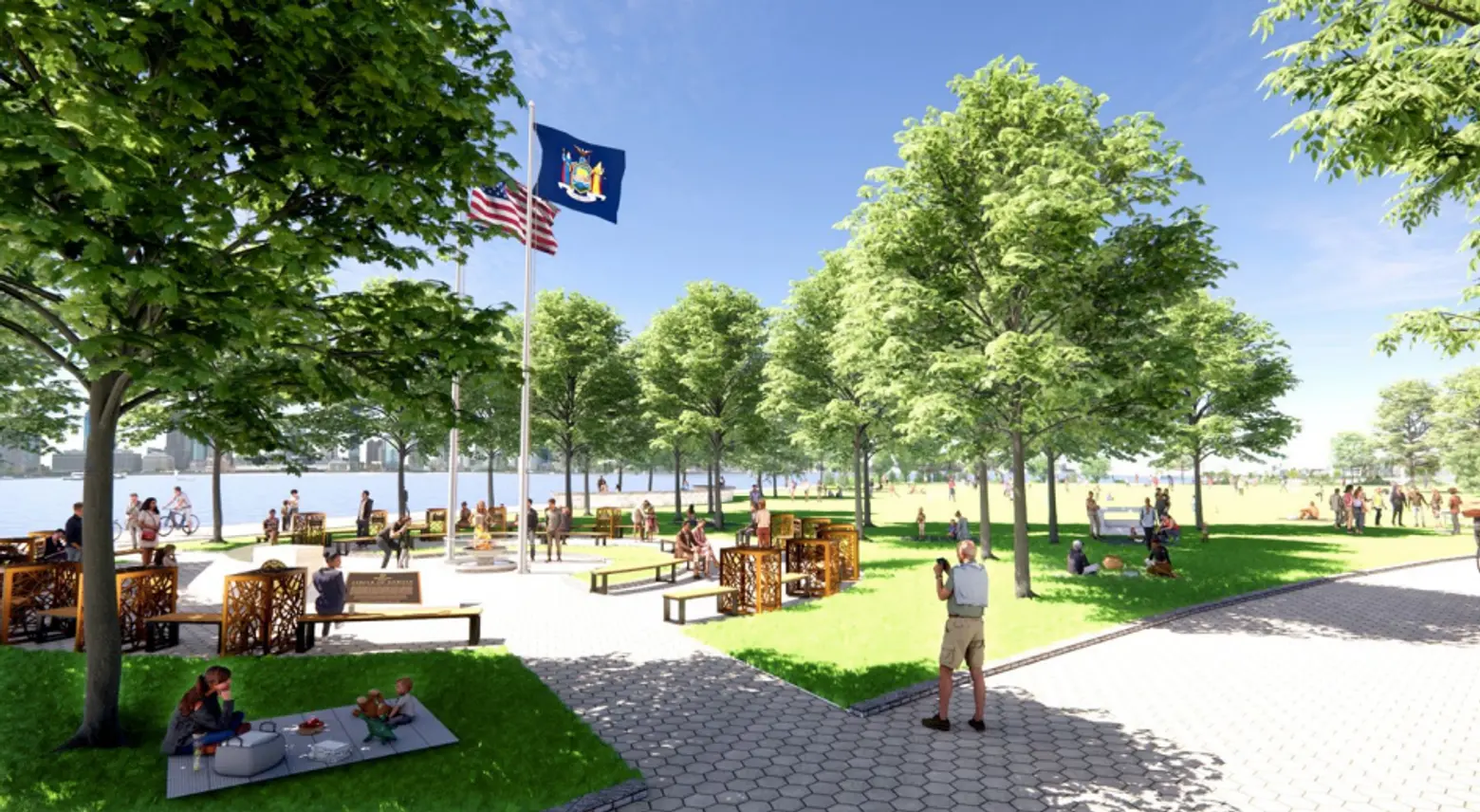 "While we will never be able to fully repay our essential workers, we can honor and celebrate them with this monument that will stand forever as a tribute to all that they have done for New York in our greatest moment of need and beyond," Cuomo said. "These heroes continue to inspire us every day and we are forever grateful for their service and sacrifice."
The 19 groups honored in the monument include nurses, doctors, healthcare workers, transit workers, police officers, EMTs and paramedics, firefighters, correctional officers, store employees, members of the National Guard, government employees, building service workers, utility and communications workers, delivery drivers, teachers, sanitation workers, construction and manufacturing workers, food service workers, and hospitality workers.
In April, Cuomo created the Essential Workers Monument Advisory Committee, made up of nearly two dozen labor leaders who represent the groups of essential workers. The committee worked together to design the monument.
"It only worked if all the pieces worked," the governor said during a press briefing on Wednesday, referring to the circle of trees as a symbol of the connection among essential workers. "If that circle is broken at any spot, it all falls."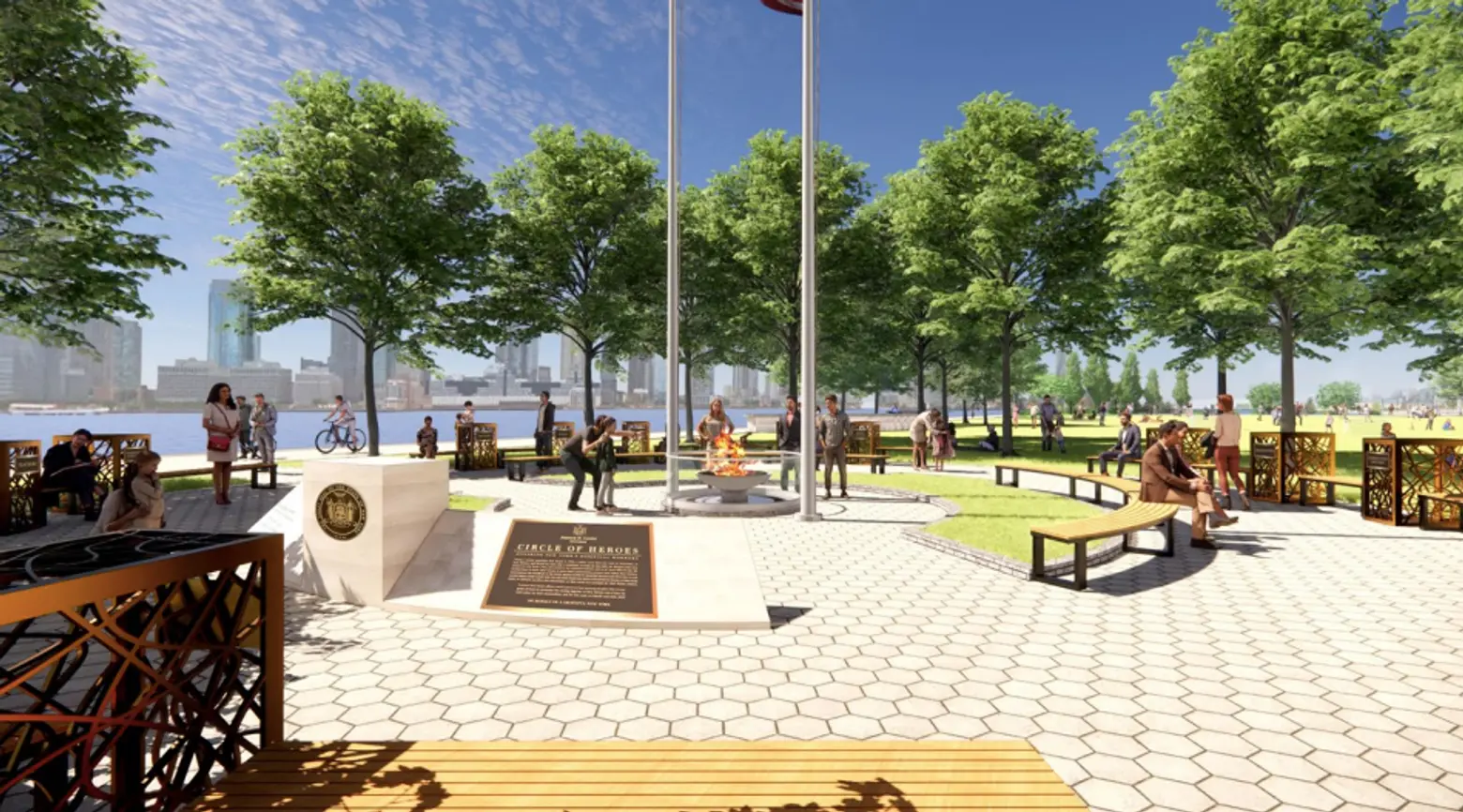 Renderings depict paved pathways and curving benches within the maple trees and surrounding the eternal flame. In addition to the monument, Essential Worker Park will be established at the Lower Manhattan site, chosen for its accessibility in a highly trafficked area of the park, according to Cuomo.
A quote from New York City journalist Jim Dwyer, who died last October, will be included as part of the monument, the governor said. It reads as follows: "In times to come, when we are all gone, people not yet born will walk in the sunshine of their own days because of what women and men did at this hour to feed the sick, to heal and to comfort."
The groundbreaking of the Circle of Heroes monument occurred this week, with construction expected to wrap up by Labor Day on September 6.
Earlier this month, Mayor Bill de Blasio announced a ticker-tape parade down the Canyon of Heroes for health care workers, first responders, and essential workers will be held on July 7. "It's a day to celebrate and appreciate the heroes that often go unsung," the mayor said.
RELATED:
All renderings courtesy of Gov. Andrew Cuomo's office