Manhattan BP proposes razing part of FDR Drive and replacing it with green space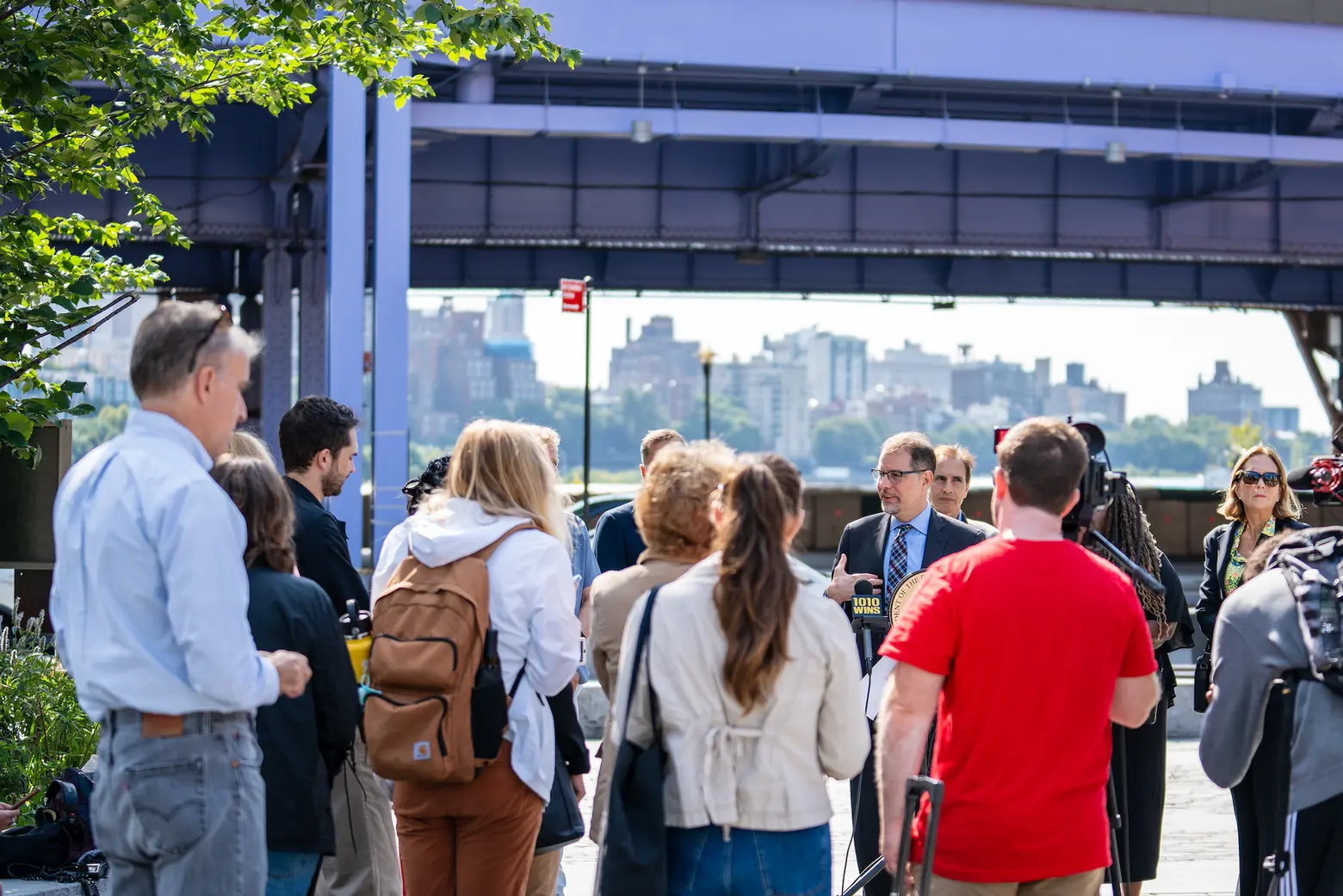 Manhattan Borough President Mark Levine has a plan to revitalize Lower Manhattan's waterfront by tearing down part of FDR Drive. Levine last week unveiled a plan to remove a raised section of the highway between the Brooklyn Bridge and the Battery Park Underpass and replace it with green space and bike lanes.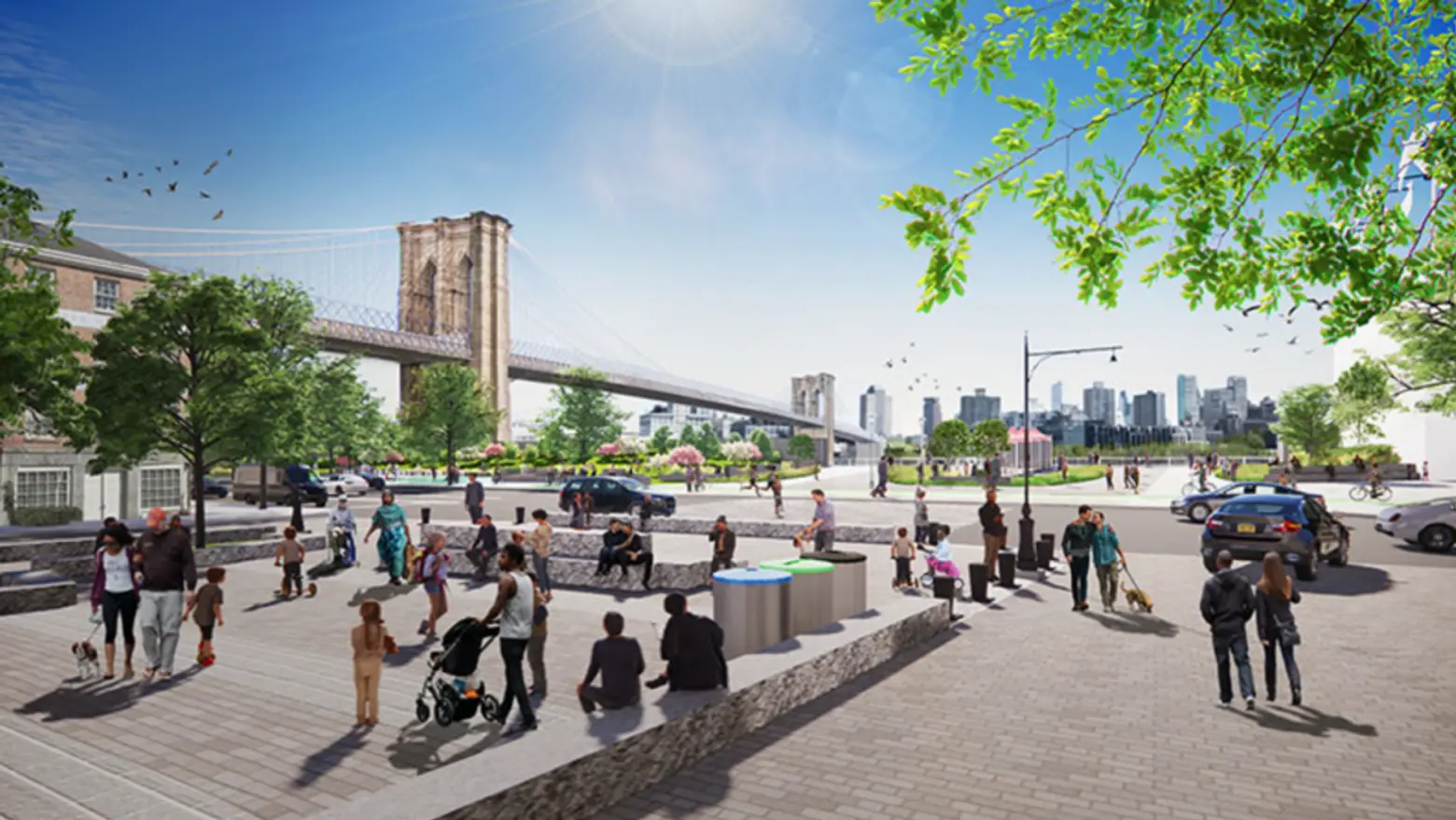 Constructed in the 1950s by Parks Commissioner Robert Moses, FDR Drive is a four-lane highway spanning from the eastern side of Manhattan from the Battery in the south to Harlem River Drive at East 125th Street in the north. As it nears the Seaport from the north, the drive elevates and continues on top of an asphalt bikeway, looming as an eyesore and casting a shadow on South Street.
"This is a spectacular part of New York City," Levine told the Daily News. "It's [also] an area where a massive, ugly, noisy barrier obstructs the waterfront. To remove it would just transform the neighborhood."
Data shows that the selected portion of FDR Drive sees less than half the amount of traffic than the rest of the highway, according to the state's Department of Transportation.
This is not the first time this section of FDR Drive has been targeted for removal. In 2021, the city's Economic Development Corporation's Financial District and Seaport Climate Resiliency Master Plan called for a reimagination of the Lower Manhattan waterfront and the creation of flood-proof measures that will be able to withstand future storms and rising sea levels. Part of the plan included the reshaping of FDR Drive, although this proposal did not make it into the final master plan released by the city.
As reported by The City in 2021, the EDC thinks the FDR Drive teardown could still be possible. "We're not proposing to remove the FDR Drive as part of this project, but what we are doing is designing it in a way so that we know if at some future date, someone decides that the FDR Drive doesn't need to be there anymore as a piece of infrastructure, our project still works," an EDC official told the website.
The Adams administration is reviewing Levine's plan, a spokesperson told Streetsblog.
RELATED: