My 1,400sqft: A bright Chelsea duplex does live-work duty for a hair stylist and her family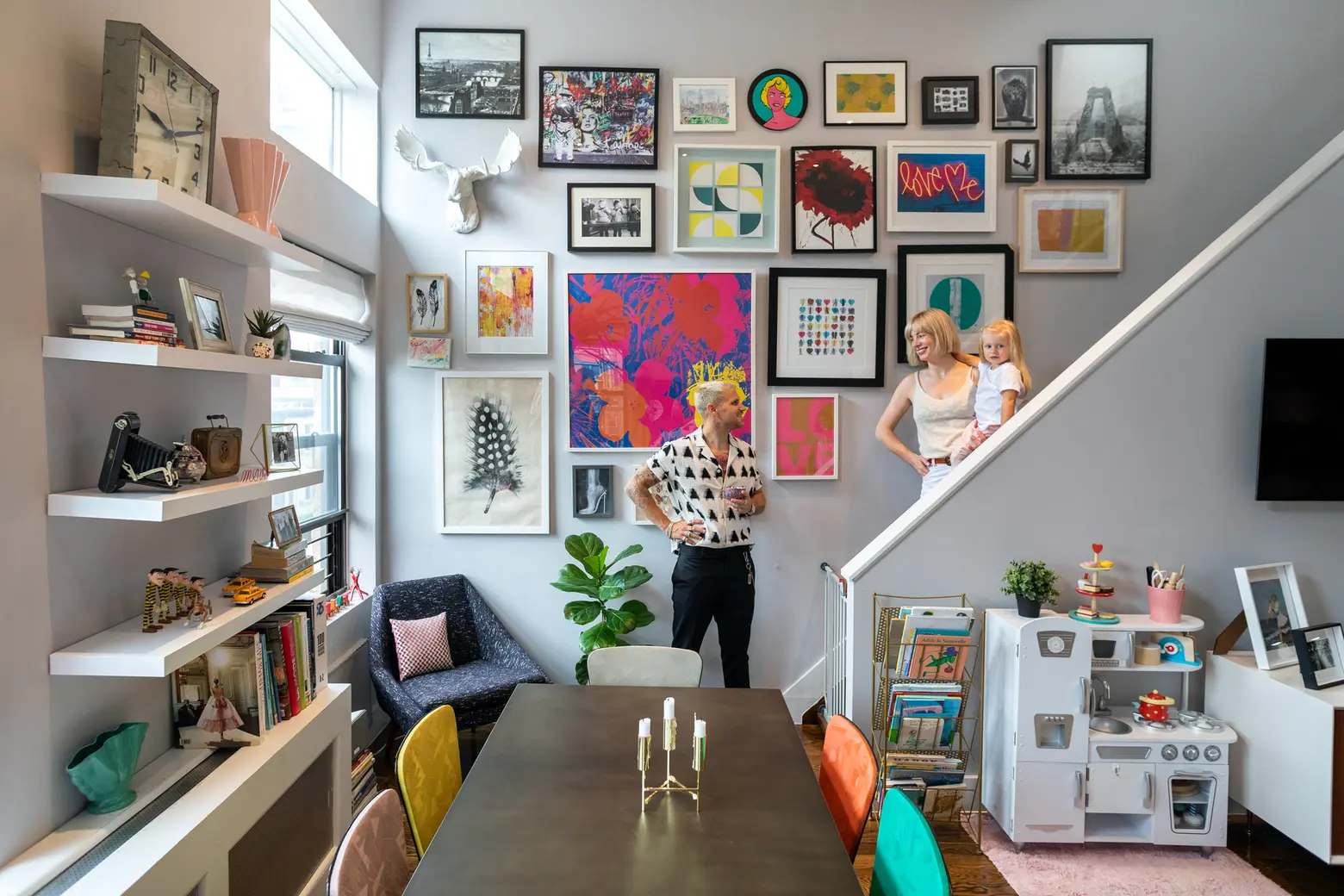 When Cassie Harwood-Jacquet moved to NYC from Adelaide, Australia eight years ago, she thought she'd only stay for a few months. But after scoring a job in a salon (she'd worked as a hairstylist for a decade back home), meeting her husband Matt, and having him move to New York from Paris to continue his career as a menswear designer, she decided to put down roots. Cassie and Matt now have an adorable three-year-old daughter named Fanella Rose and a lovely, family-friendly duplex in Chelsea. To balance her life as a working mom, Cassie set up her own salon, Maison Jacquet, in their apartment. 6sqft recently paid the Jacquets a visit and got a tour of their contemporary, colorful, and comfortable home and chatted with Cassie about raising children in Chelsea, working from home, and how she and Matt decorated their space.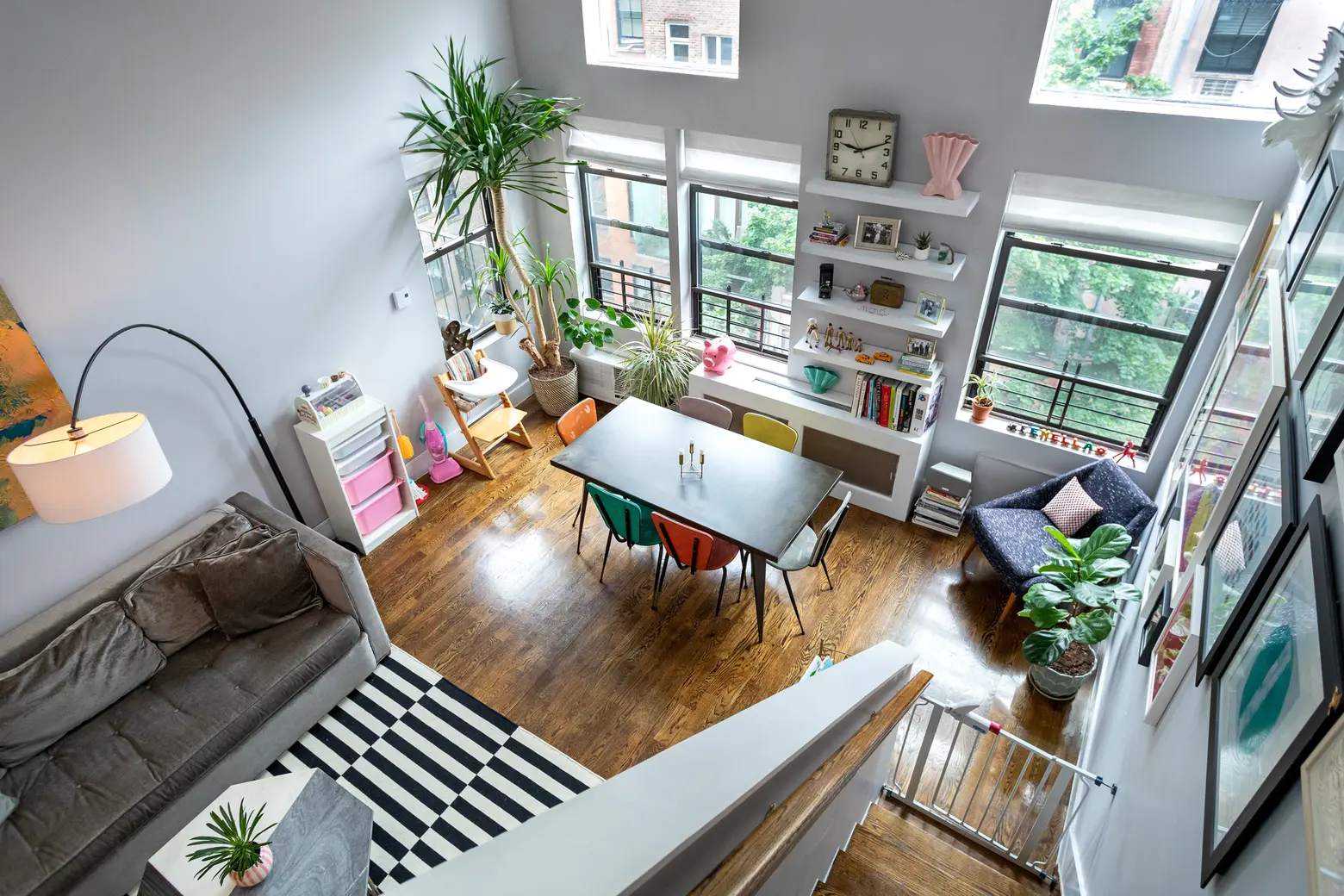 The apartment gets tons of south-facing light
Did you and Matt collaborate on designing the apartment?
Matt moved into my old apartment in Murray Hill and pretty quickly we merged styles. I had it pretty well set up, and we realized we had similar tastes. So when we moved here it was quite easy to create what we wanted together. It all happened really quickly; we started looking and within a few weeks we found this place. I feel like we probably decorated quicker than the average [couple] would, so it was nice having someone to help me do that.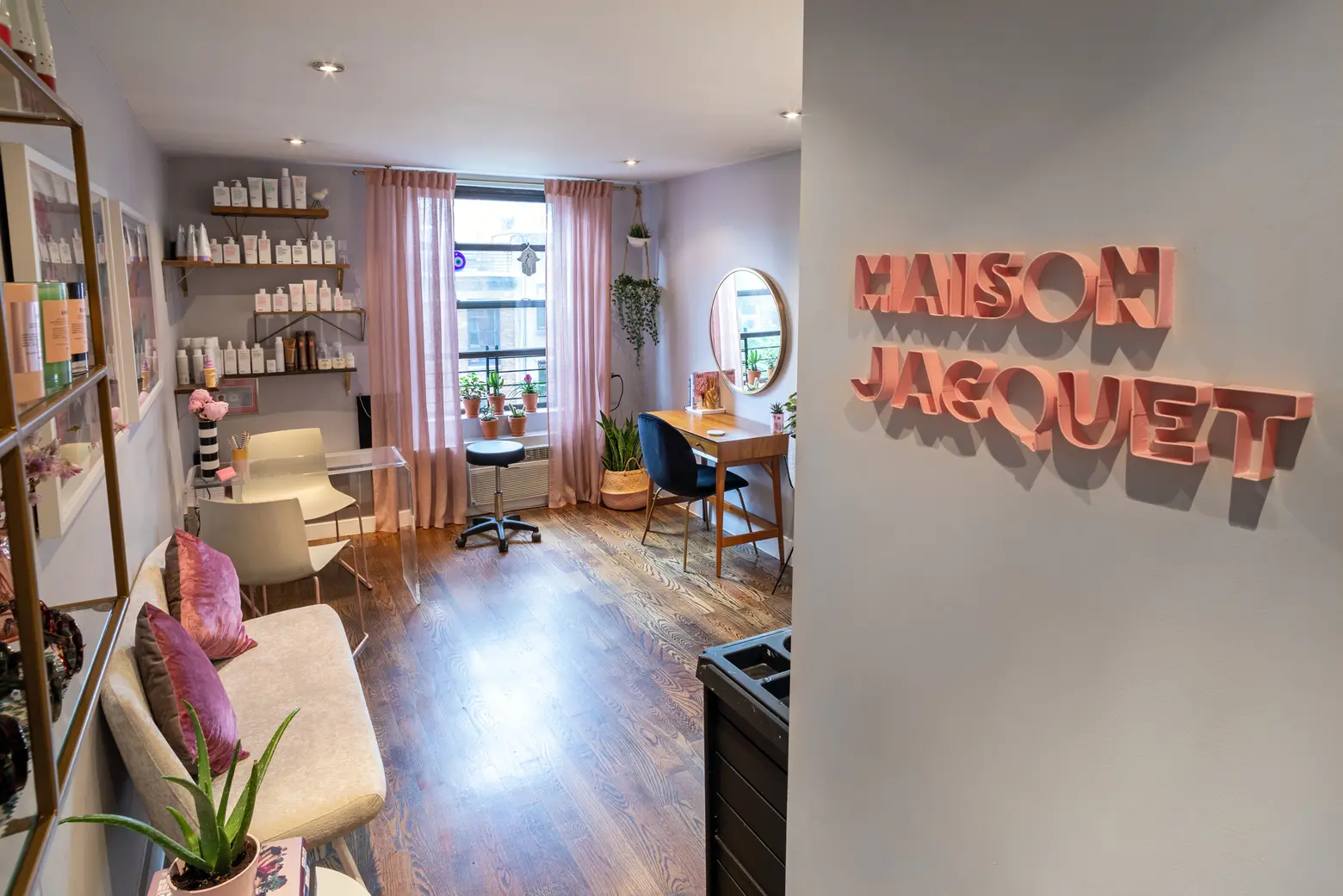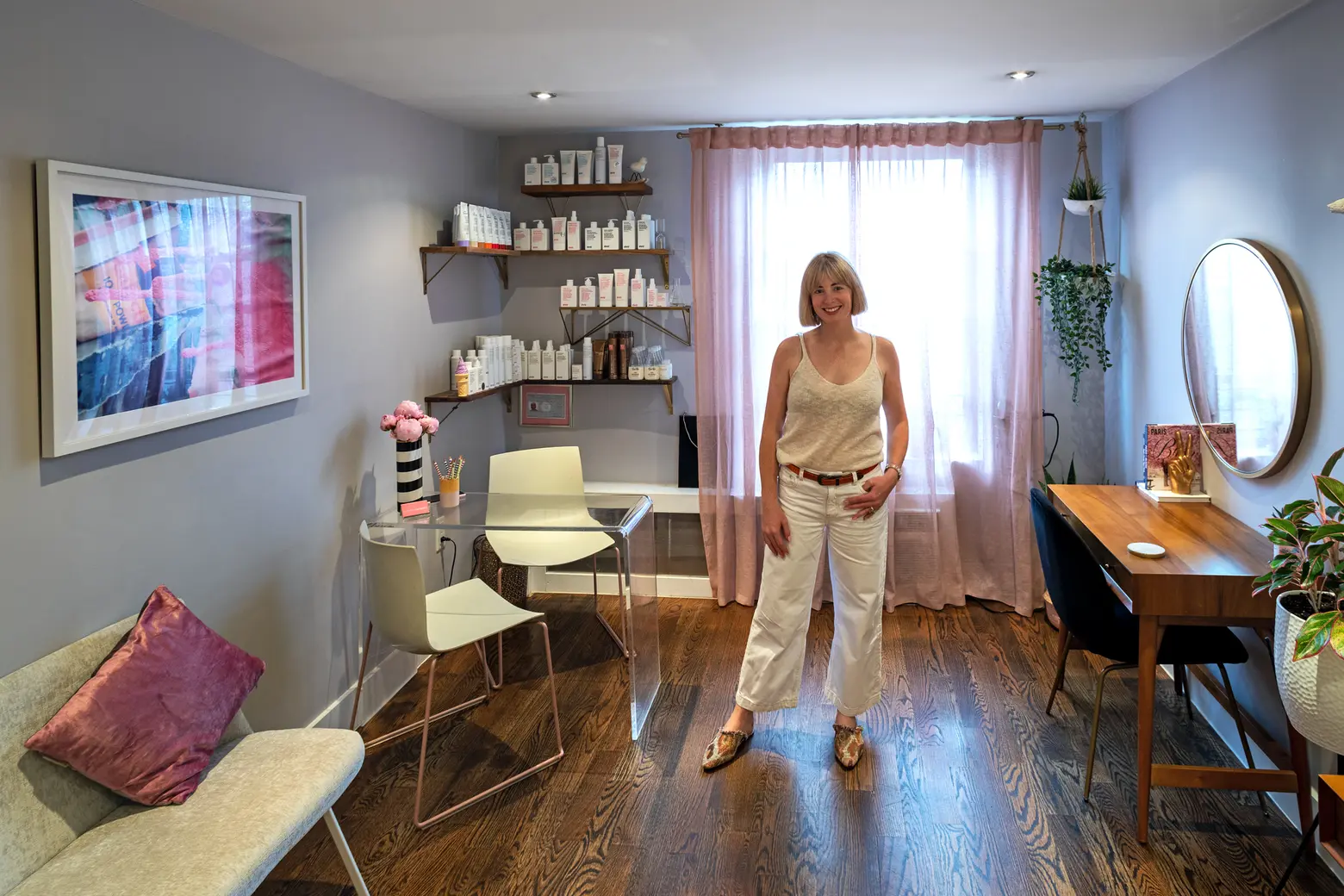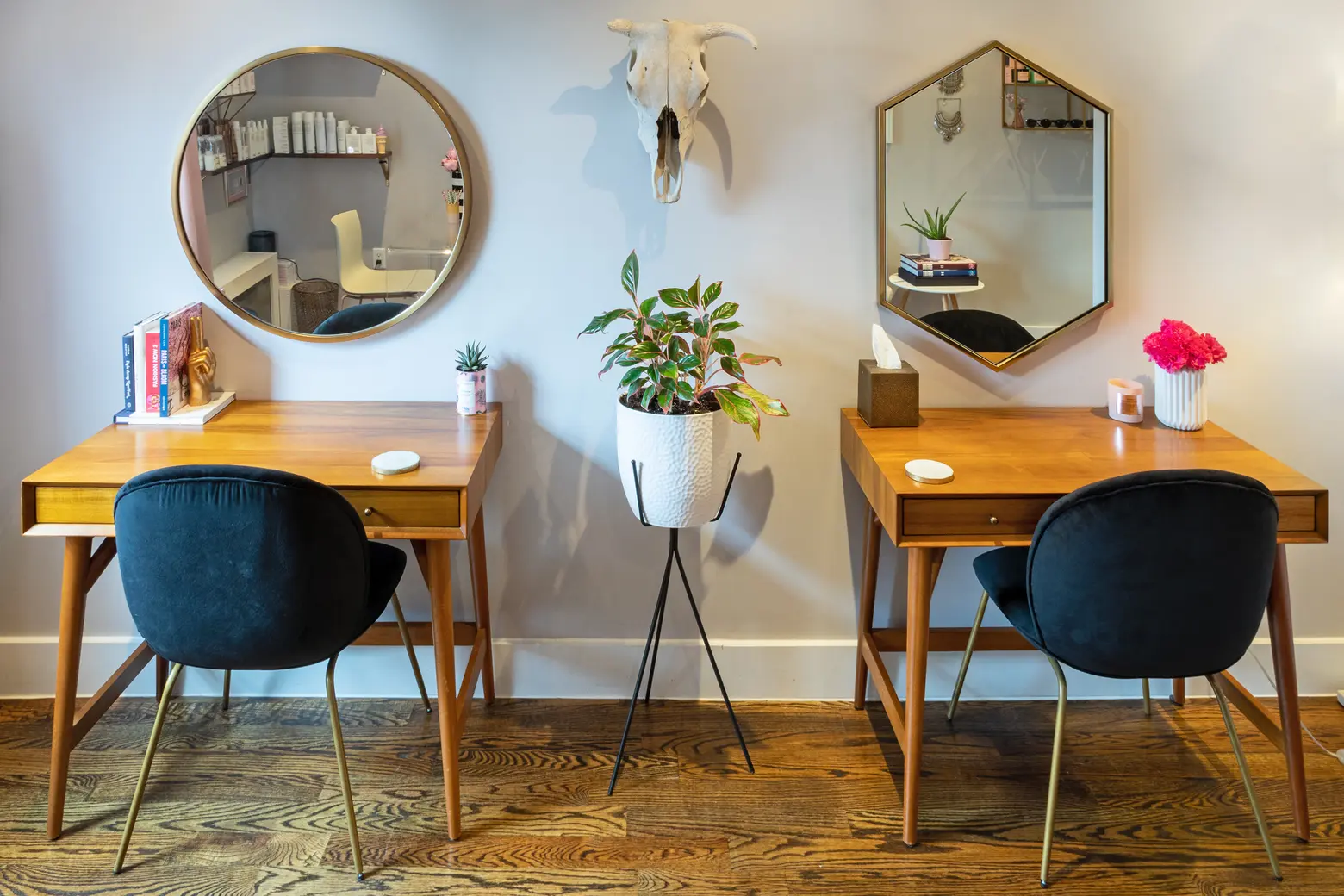 Would you say the salon is more your vibe?
You'd think that (chuckles); I think Matt likes pink more than I do. The mid-century inspiration was probably a little more me, but Matt has a really good eye for all the little details. For example, he outsourced the candles. The salon I worked for [previously] had a very unique, bespoke style, so that inspired me, but then I did want to elevate it with more feminine [details].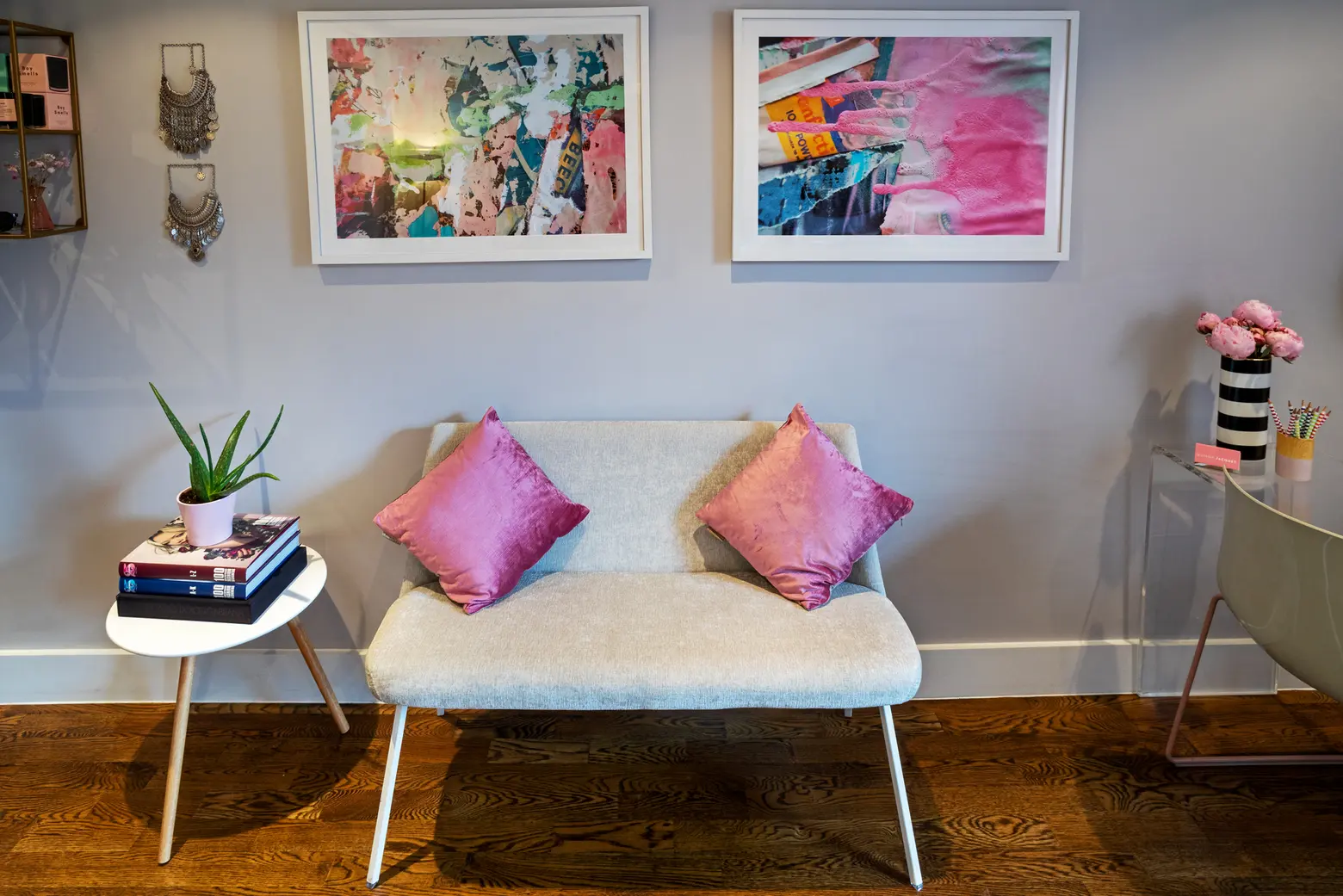 The two paintings, which are by New York artist Mick Cooper, helped set the vibe. And the loveseat, which was a splurge from ABC Carpet & Home, was the last piece to tie the salon together.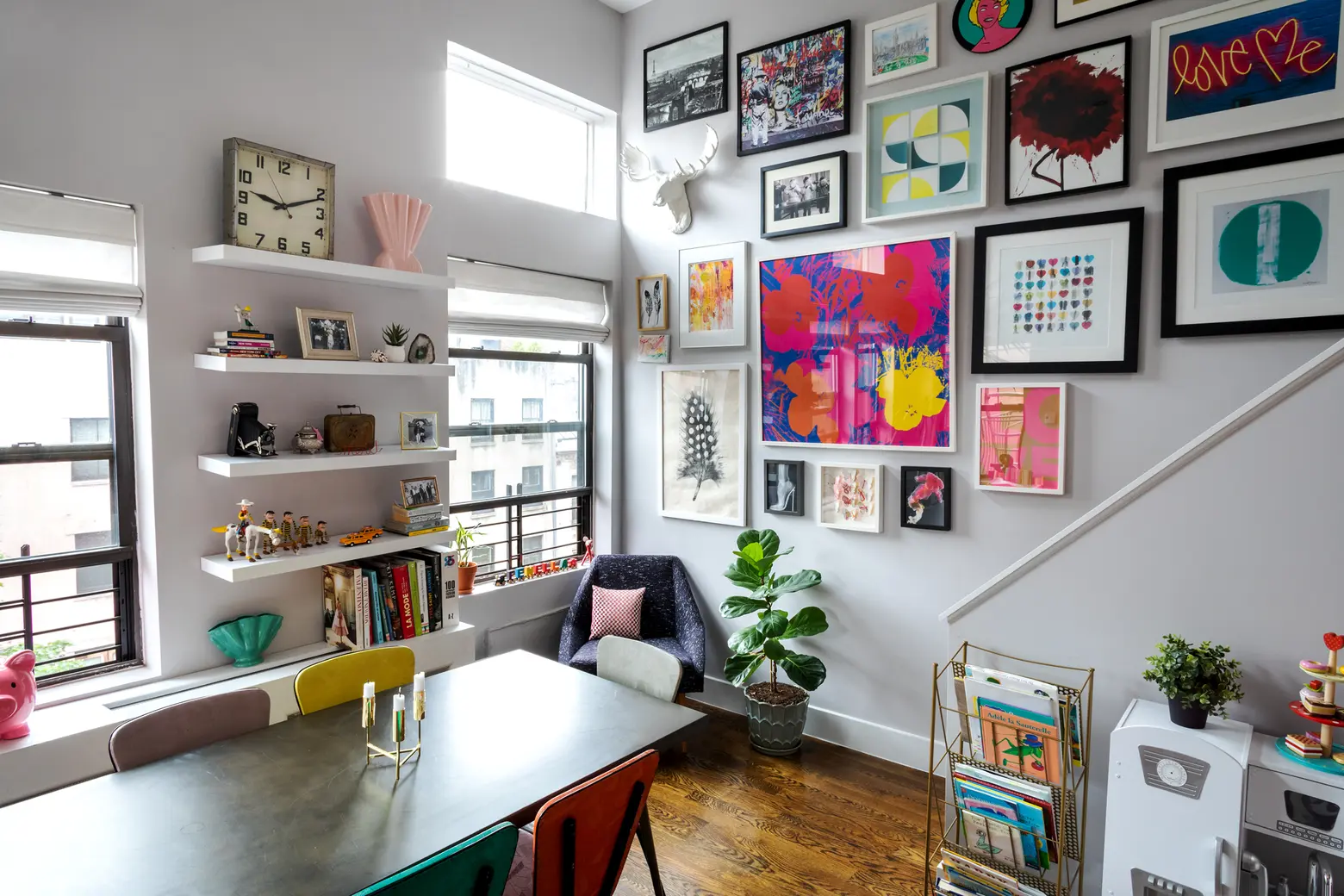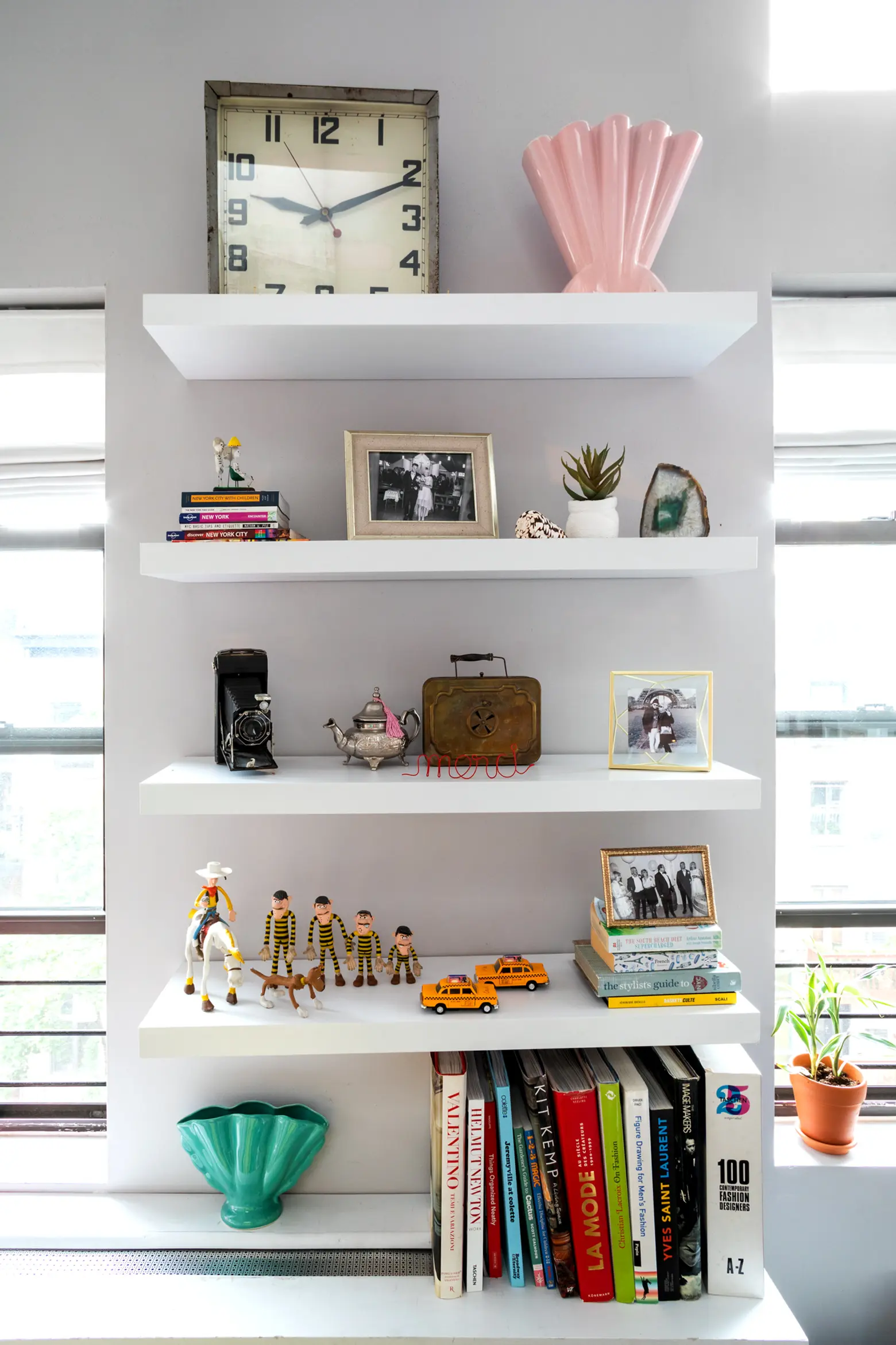 Are you both very into art?
Yes, we like art, but we're definitely not art snobs. You wouldn't find us in a gallery every weekend, but being visuals and creatives, we know what we like. The gallery wall is quite special to me because it's a collection of things I've bought since I moved here. For me, design and interiors should be a reflection of you and your life and your story. There's nothing worse than walking into an apartment that looks like it's been staged by a decorator and has no story or warmth. So I think our apartment is a true reflection of the merging of our lives, and then our art has been collected along the way.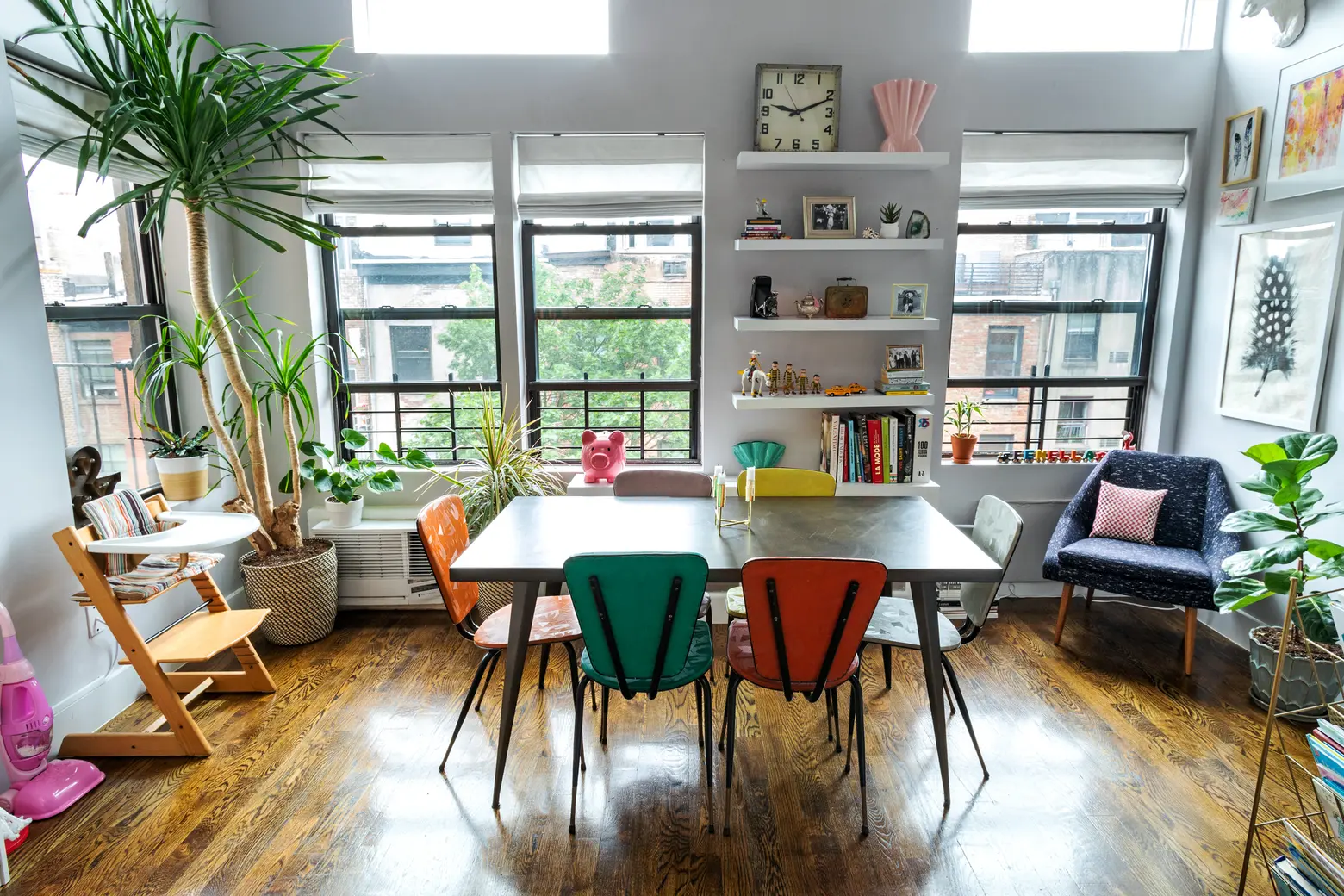 Any favorite pieces?
The dining chairs are from a shop called Merci in Paris. It's probably my favorite shop in the city. We saw them set around this table. They actually weren't that expensive, but the shipping probably cost more. They're vintage 1970s and the vinyl is great having a child because they're easy to clean.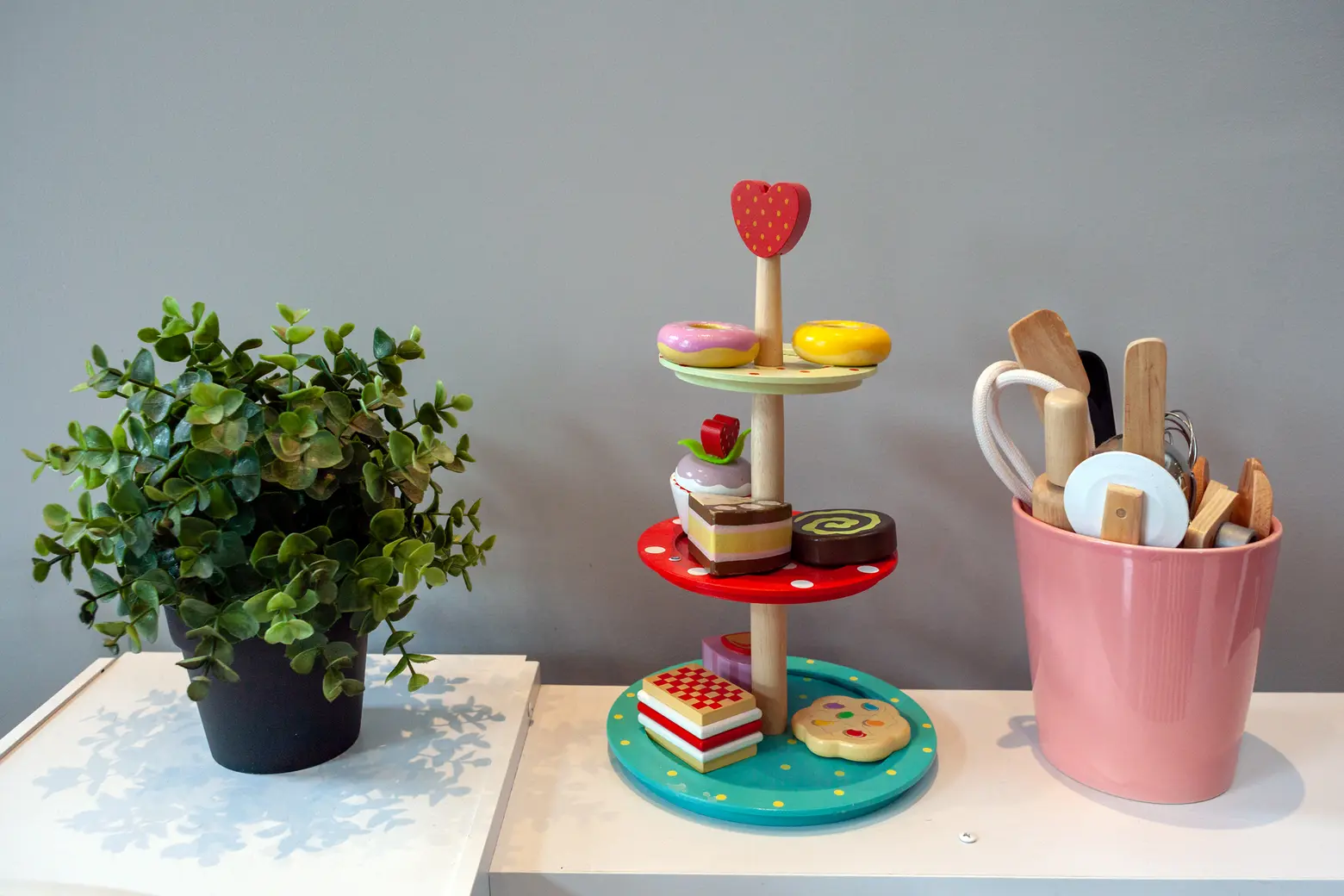 Has your style changed since Fenella came into your lives?
We moved in here when she was five months old, but she is very meticulous and likes putting her toys away, so that helps. But even some of the toys, like the kitchen, I sourced to match the [apartment]. We run a business out of the house, so it can't look like a toy room. Obviously, when she plays there are more toys around, but then when she goes to bed, the house is back to where it was in the morning, which I think is very important for apartment living.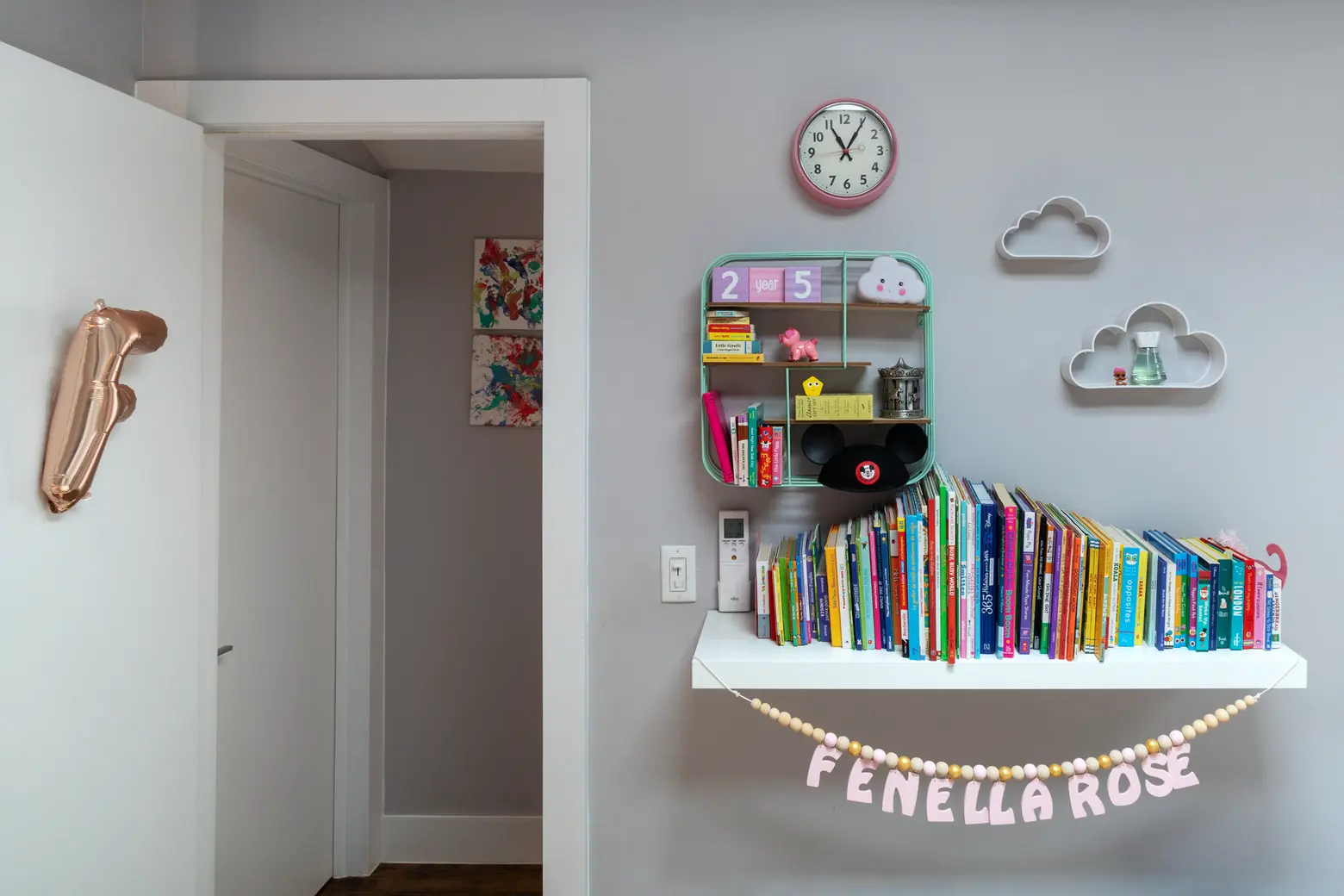 Are you an advocate for raising kids in the city?
We don't have anything to compare it to other than my sister back home, but I think New York City is one of the best places in the world to raise kids because you have access to so much. I couldn't tell you where the parks are in Adelaide where I'm from because you have your own backyard; you go to friends' houses and play in their backyards. But especially here in Chelsea, we're surrounded by parks and playgrounds and Chelsea Piers. So in that respect, I think our kids get outside more and are exposed to the world more.
And then if you're fortunate enough to go back to work and have someone help you with your children, you're forced in a way to have your kids exposed to more. Our nanny is a huge part of Fenella's wellbeing and lifestyle; they're forever on playdates.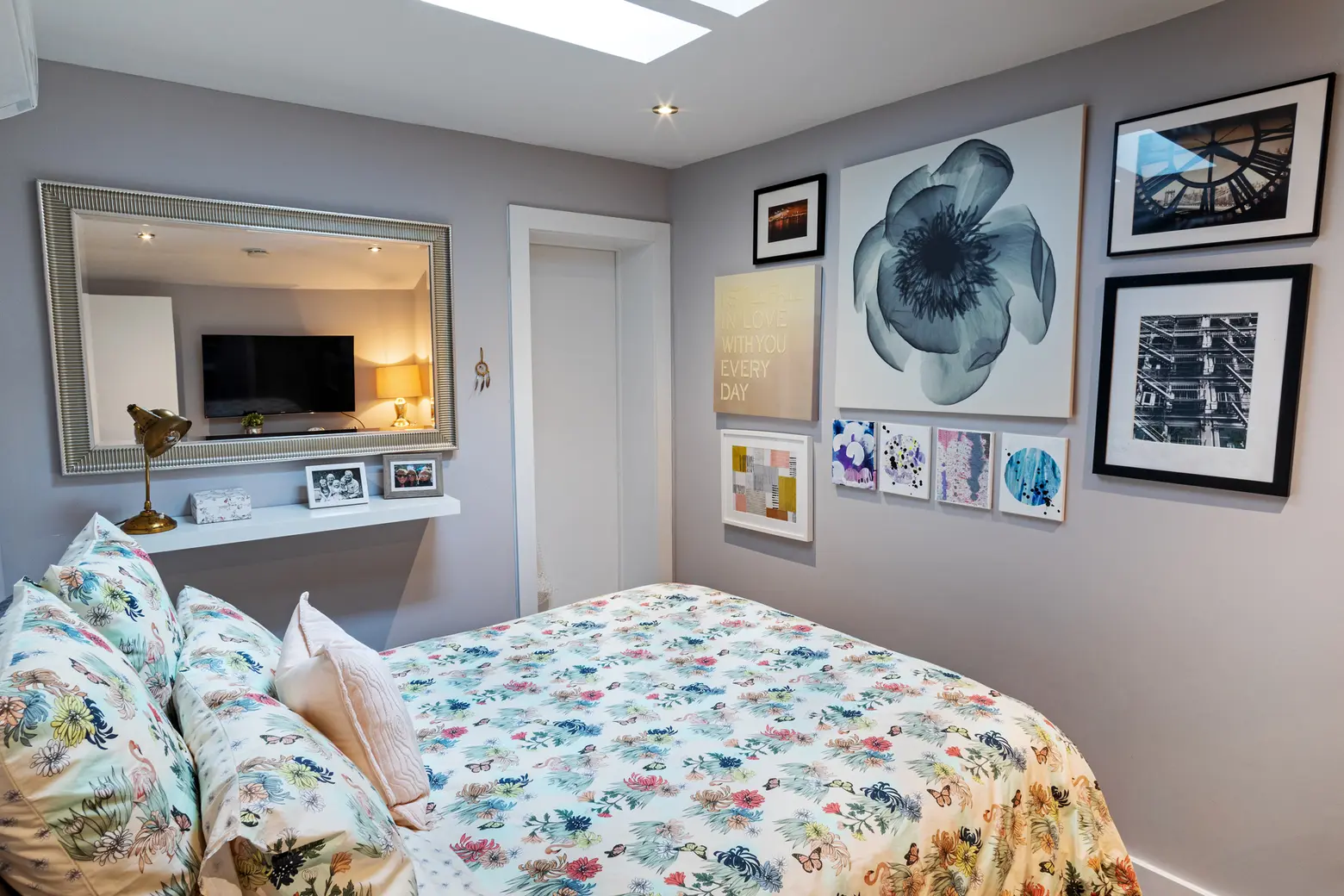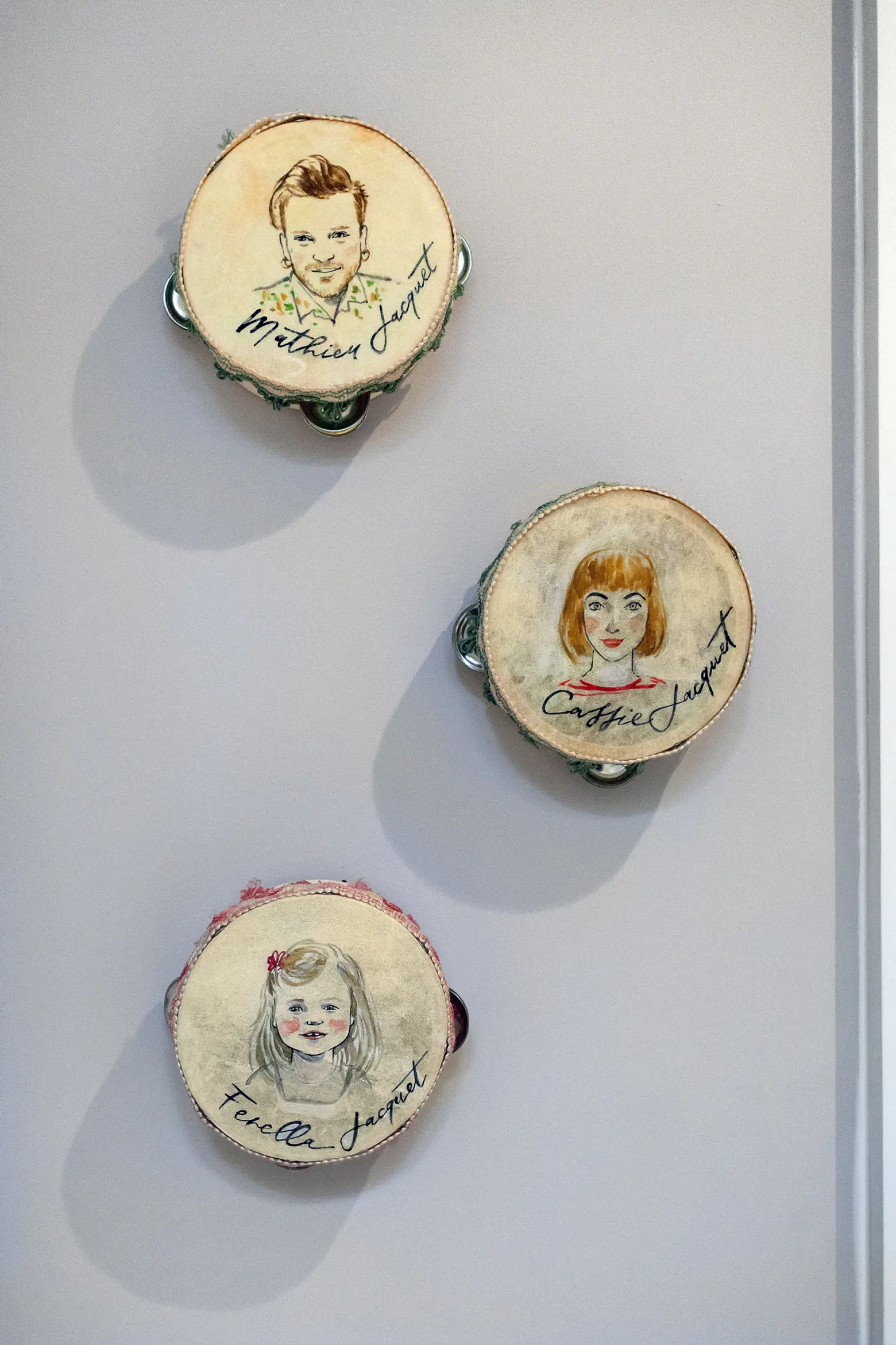 What are some of your favorite kid-friendly spots in the area?
We're really into Chelsea Piers. Fenella does gymnastics there, which is her favorite thing, and she's going to start dance in the fall. She's always gone to music class at Kids at Work, which is a great organization. And Madison Square Park is a big go-to for a lot of families around here; there's the playground and it's green and leafy. The kids take their scooters to the water down by Chelsea Piers, and there's the carousel. And now through the summer, there's all free programming there.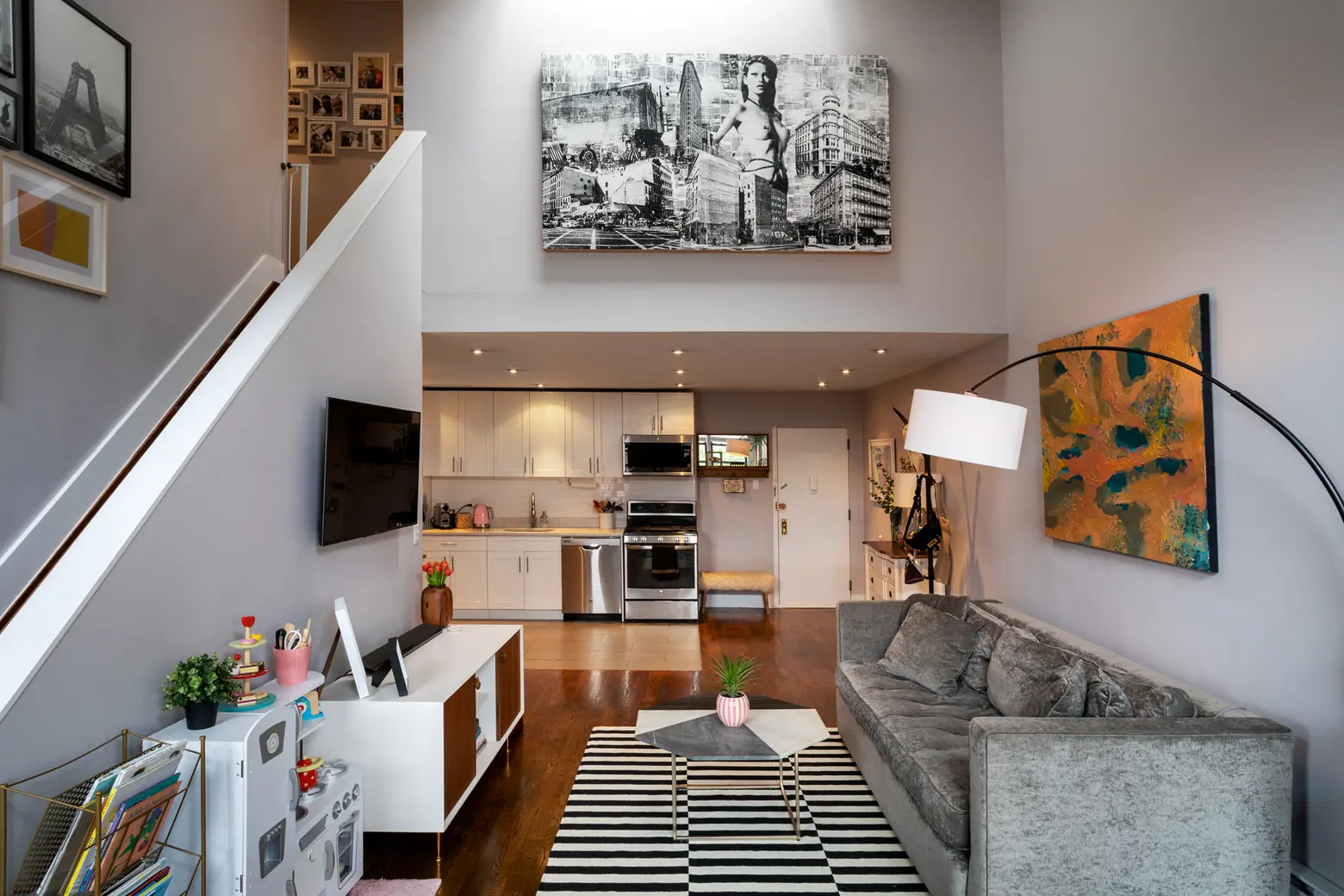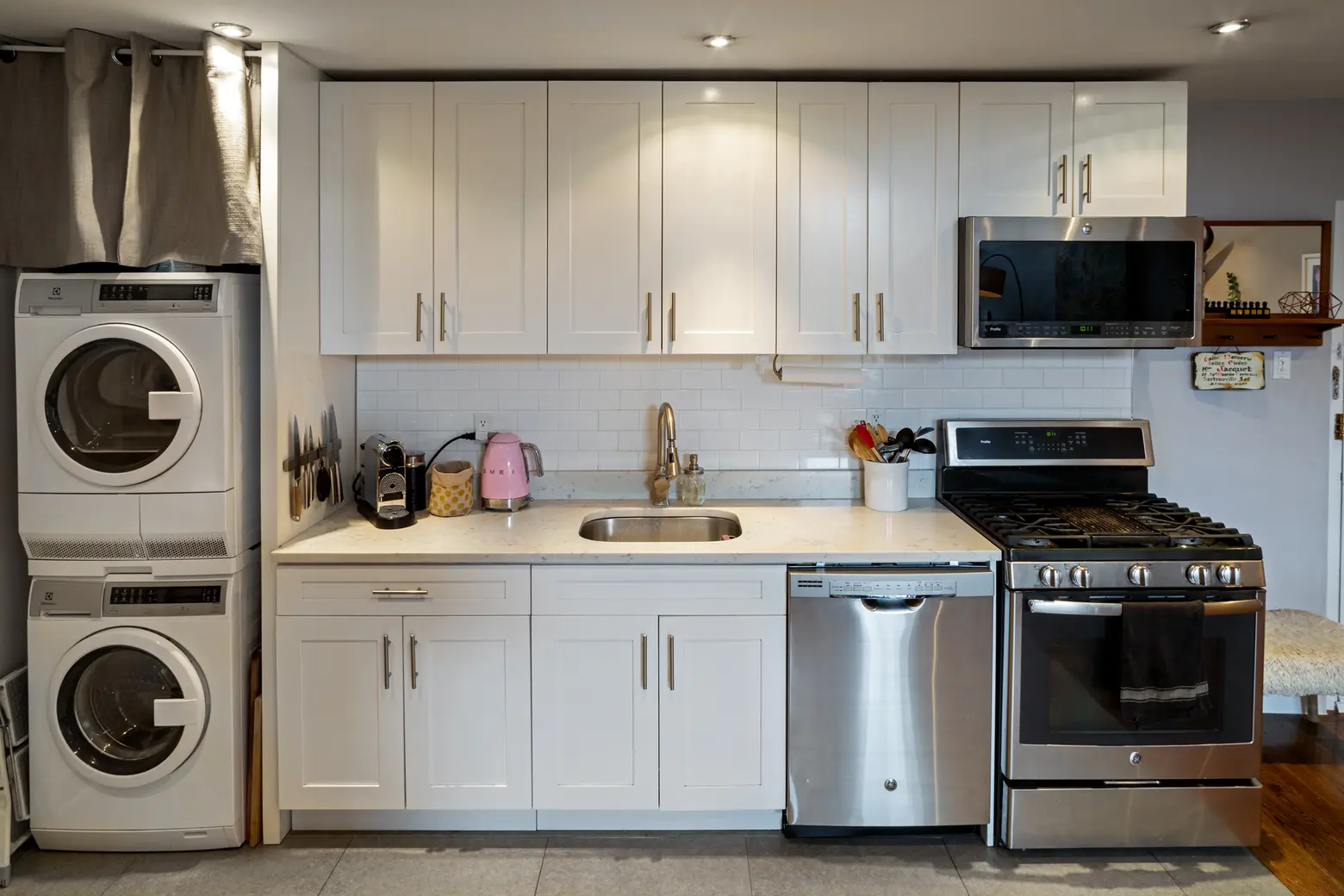 What about favorite spots for the adults?
My favorite restaurant in New York is a Vietnamese restaurant near here called Omai. I've been going there since day one. The High Line Hotel is really cool; we definitely get a Friday afternoon drink there. But when you work and live in the same neighborhood, sometimes you feel like getting out.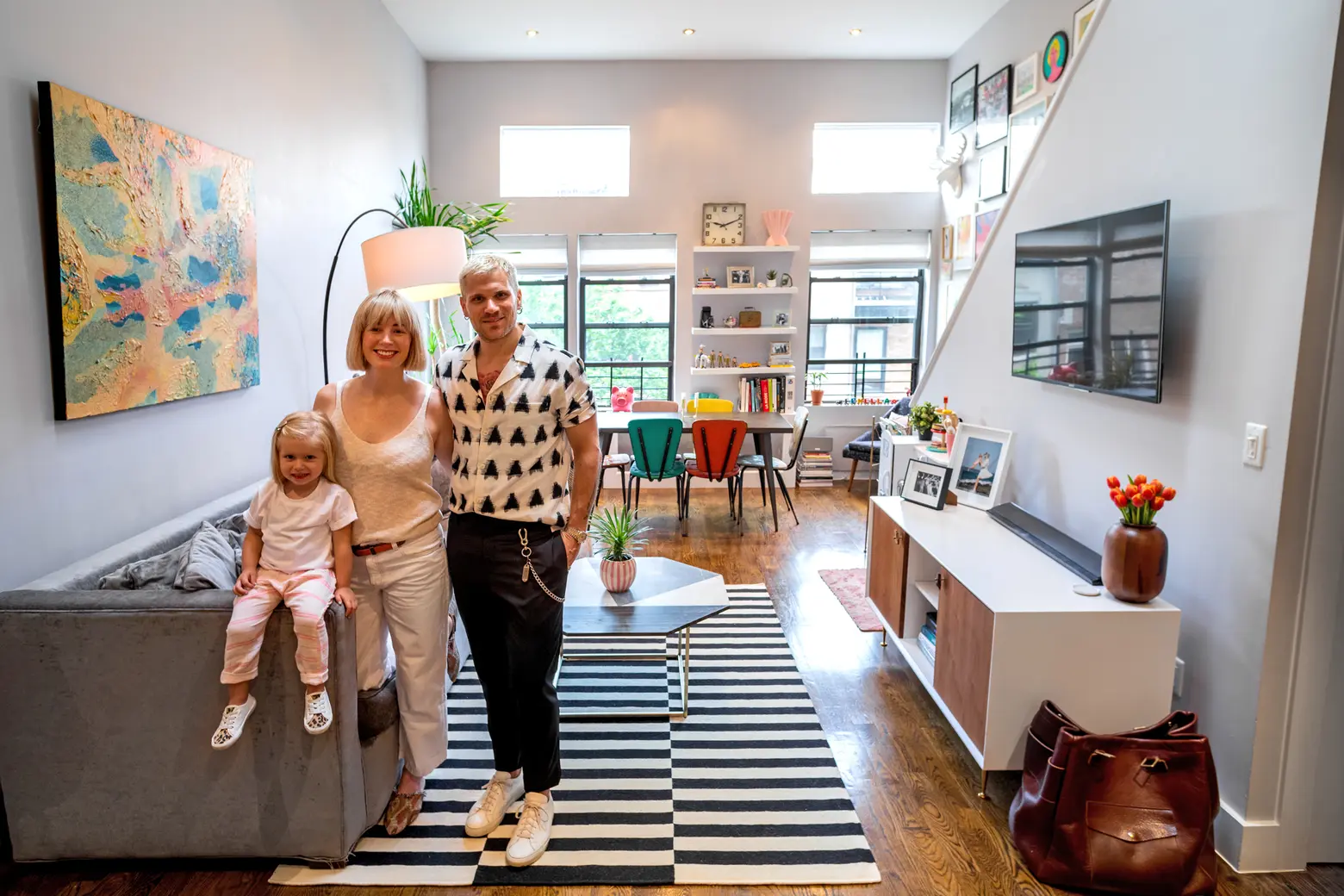 The coffee table is from West Elm; the rug is Ikea
Speaking of, how do you maintain work/life balance?
The nice thing is, I've done hair for 17 years, so it's ingrained in me. It's a part of who I am, so it doesn't really feel like work to me; it's a feel-good thing. These people are a big part of my life; I see them more than I see some of my friends. But the nice thing is when I shut that door at the end of the day, I'm done. I think what I've mastered now is [the time balance]. I'll do a client, then I'll have an hour or two free, and I'll run out to the supermarket, I'll prep dinner, do another client. So I feel like I am a better mom, a better wife, a better friend, a better hairdresser because I can balance things better.
RELATED:
All photos by James and Karla Murray exclusively for 6sqft. Photos are not to be reproduced without written permission from 6sqft.
This interview has been edited and condensed for clarity