MTA dismisses idea to extend G train into Manhattan during L train shutdown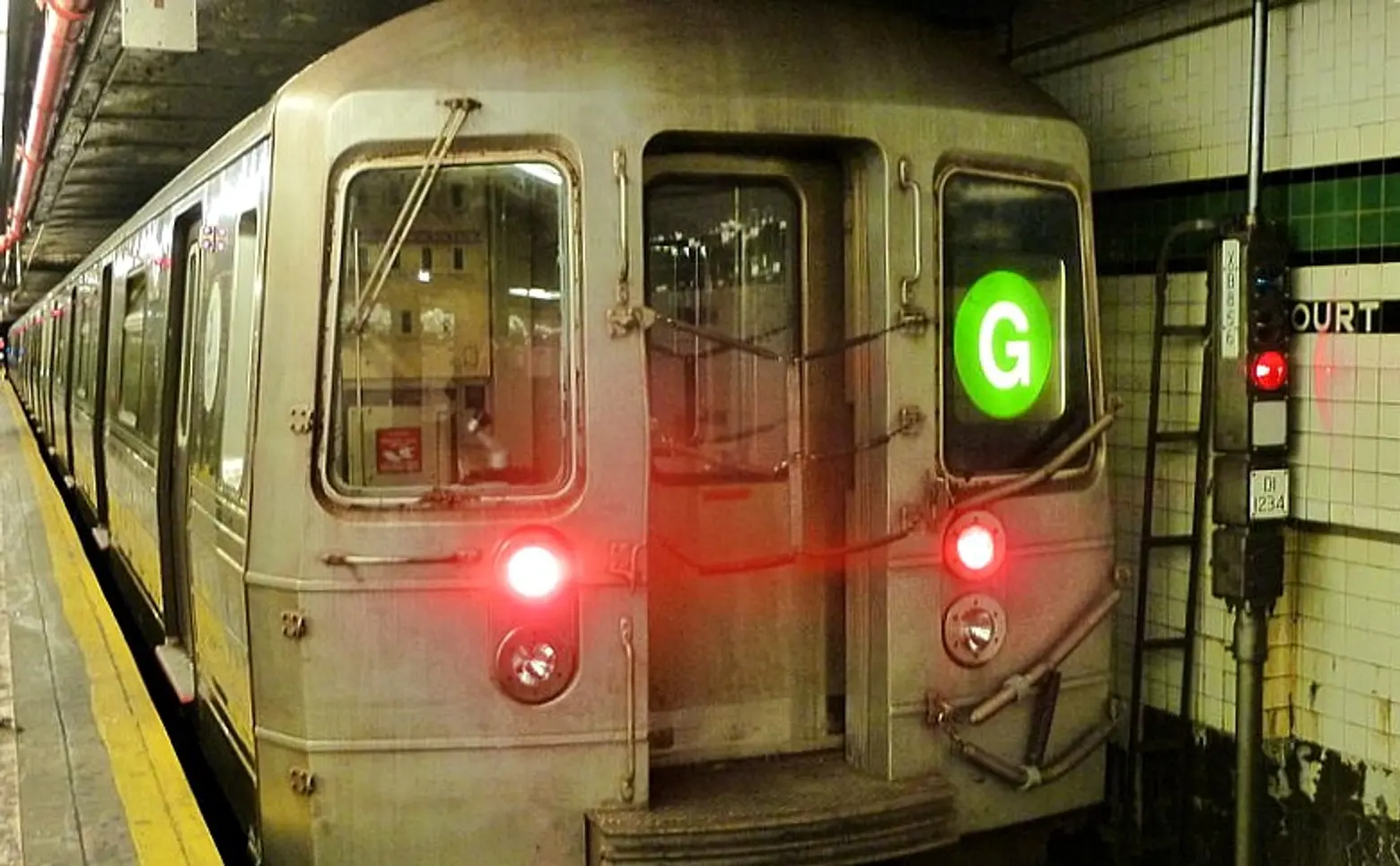 Republican mayoral candidate, Paul Massey, unveiled a transit infrastructure plan Monday, that included an idea to create a G train loop that would travel to Manhattan to help commuters during the 15 month-L train shutdown next year. Although little details have been revealed, his plan would presumably travel through Midtown on the F train route, loop back into Queens on routes used by the M and R train and then reconnect with the G at the Court Square stop in Long Island City. While a notable idea, according to Crain's the MTA looked over Massey's plan and said its implementation would be impossible.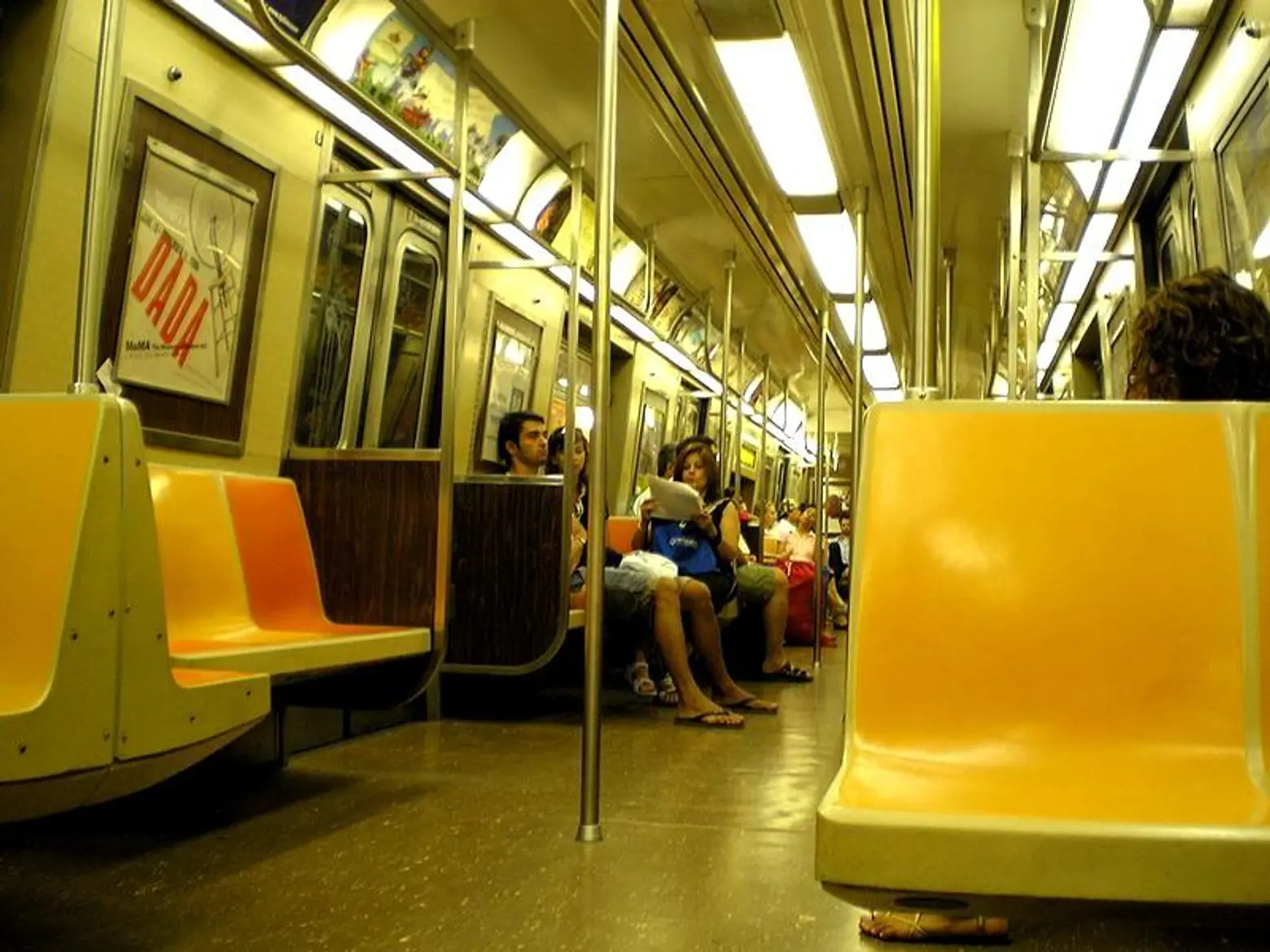 The G currently runs through popular, and increasingly hipster, neighborhoods of Park Slope, Carroll Gardens, Bed-Stuy, Williamsburg, Greenpoint, before hitting its final stop in Long Island City. According to the MTA, the G cannot run into Manhattan with the M and F trains already running locally along that corridor. Plus, M and R trains run local in Queens, making there no room for the G train. The G train's last stop is at Court Square, where it turns around and goes back to Brooklyn.
Another problem Massey may face with his proposed plan is the pride of Brooklyn and Queens G straphangers since it's the only line that doesn't go into Manhattan. While once a line to scoff at, since it is the only line not to travel to Manhattan and for its shorter-than-the-platform trains, the G train has become a sense of pride for a lot of Brooklyn and Queens residents. The candidate has said that bringing the G to Manhattan would carry riders to more "primary destinations," but a lot of New Yorkers in these outer boroughs find plenty of hot spots nearby.

Proposed G train to Manhattan loop via Lynch's blog vanshnookenraggen
This is not the first time someone has proposed a Manhattan route for the G train. As 6sqft covered, a cartographer Andrew Lynch proposed the G should take its current Brooklyn route then head into Manhattan using the N, R tunnel. Then when it reached Manhattan, it would use the same Centre Street racks as the J and Z trains. To return to Brooklyn, Lynch thinks a new East River tunnel under the Williamsburg Bridge would be needed to be built. A Midtown loop would connect Manhattan with the end of the G line at Court Square, through the E and M train tunnels. But as most of us know, any infrastructure projects in the city take years to complete, like the Second Ave Subway, which took nearly 100 years to finish.
Massey will run in the Republican primary in September, facing off against Assemblymember Nicole Malliotakis from Staten Island. The winner of the primary will move on to run against Mayor de Blasio this November. Massey's other MTA proposals include launching a system-wide MTA maintenance campaign to upgrade subway signals, safety improvements and security, overhauling city traffic management policies to ease congestion, providing 50 percent discounted fares during off-peak hours and vaguely, said he would invest dramatically in roads and mass transit.
[Via Crain's]
RELATED: