MTA finally details its plan to deal with Penn Station repairs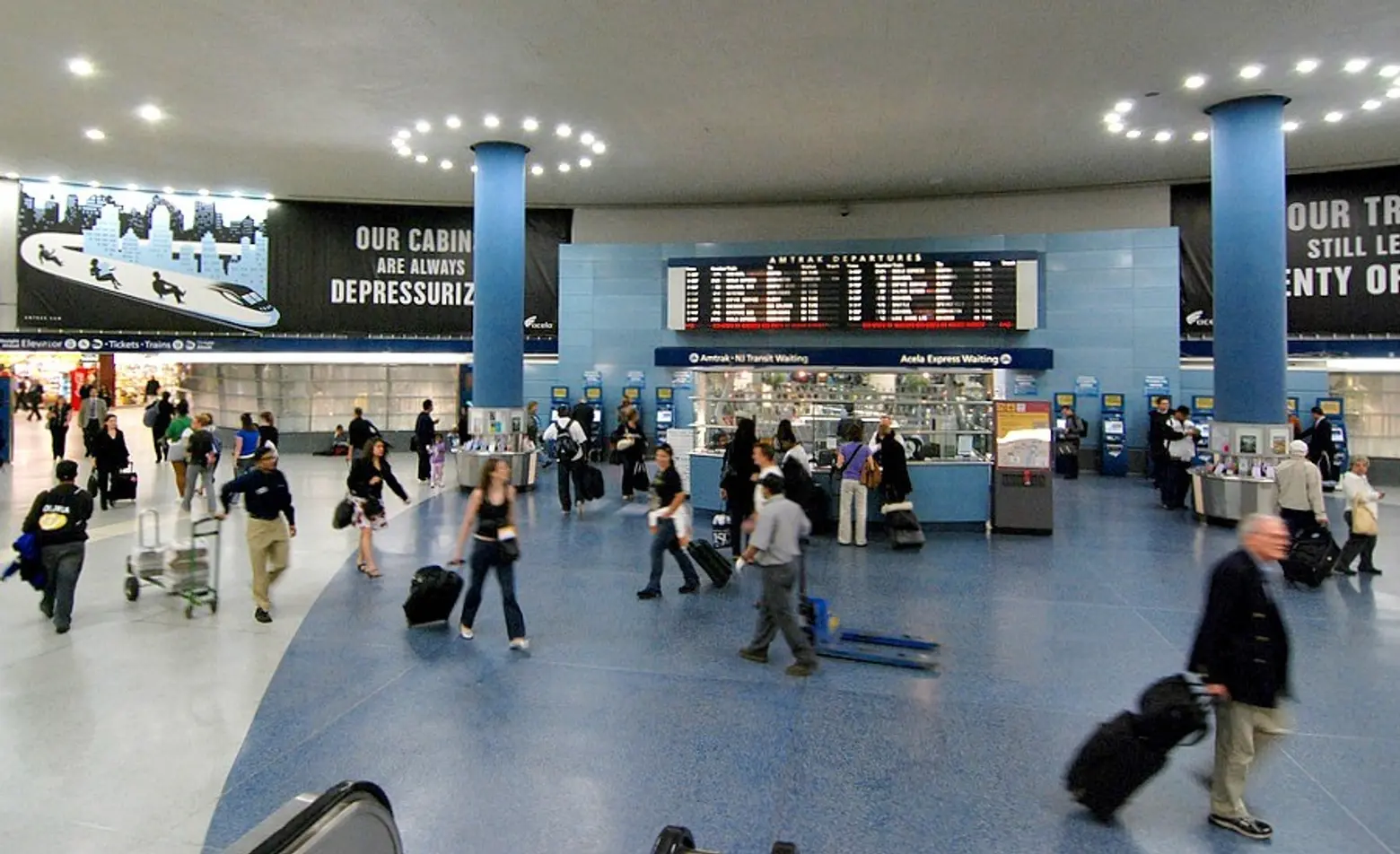 Image by Kev Harb via flickrWith six weeks of infrastructure repairs at Penn Station beginning in July, the "summer of hell" for commuters is quickly approaching. In response, the Metropolitan Transportation Authority has finally announced its plan to deal with Amtrak's plan to close some of the station's 21 tracks for renovations. As Crain's reported, the MTA will shift three nighttime trains to rush hour and add about 36 cars, while also offering transit alternatives like ferry and bus services. The shutdown will force the MTA to cancel or divert 15-weekday trains between 6 a.m. and 10 a.m., affecting nearly 9,600 LIRR morning commuters,  set to begin July 10.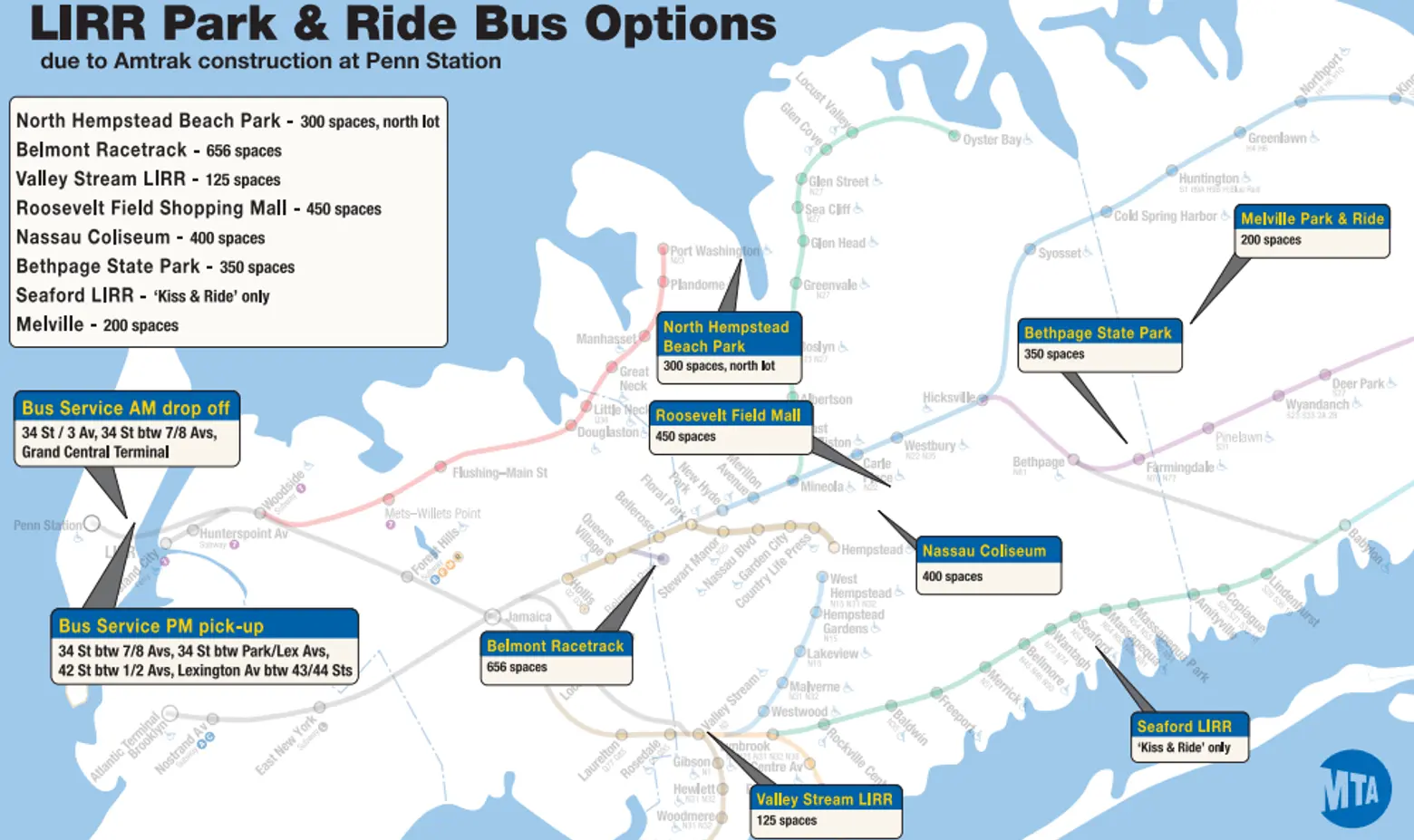 LIRR park and ride options, via MTA
Track shutdowns will reduce rush-hour service by about 20 percent for the 88,000 daily LIRR users. The number of weekday trains departing Penn during the evening rush hour will decrease from 87 to just 70 trains. The three overnight trains which run from 2 a.m. to 4 a.m. were canceled to create storage space for the added rush hour cars, but the MTA says this will only affect 90 riders. For riders with monthly commuter passes only, ferries from Glen Cove and Hunters Point will be available. Plus, 200 coach buses will be added to pick up riders from eight different locations along the Long Island Expressway on weekdays from 6 a.m. to 10 a.m. and from 3 p.m. to 7 p.m. While these alternatives won't cost LIRR riders extra, the MTA will not reduce fares for travelers affected by the shutdown.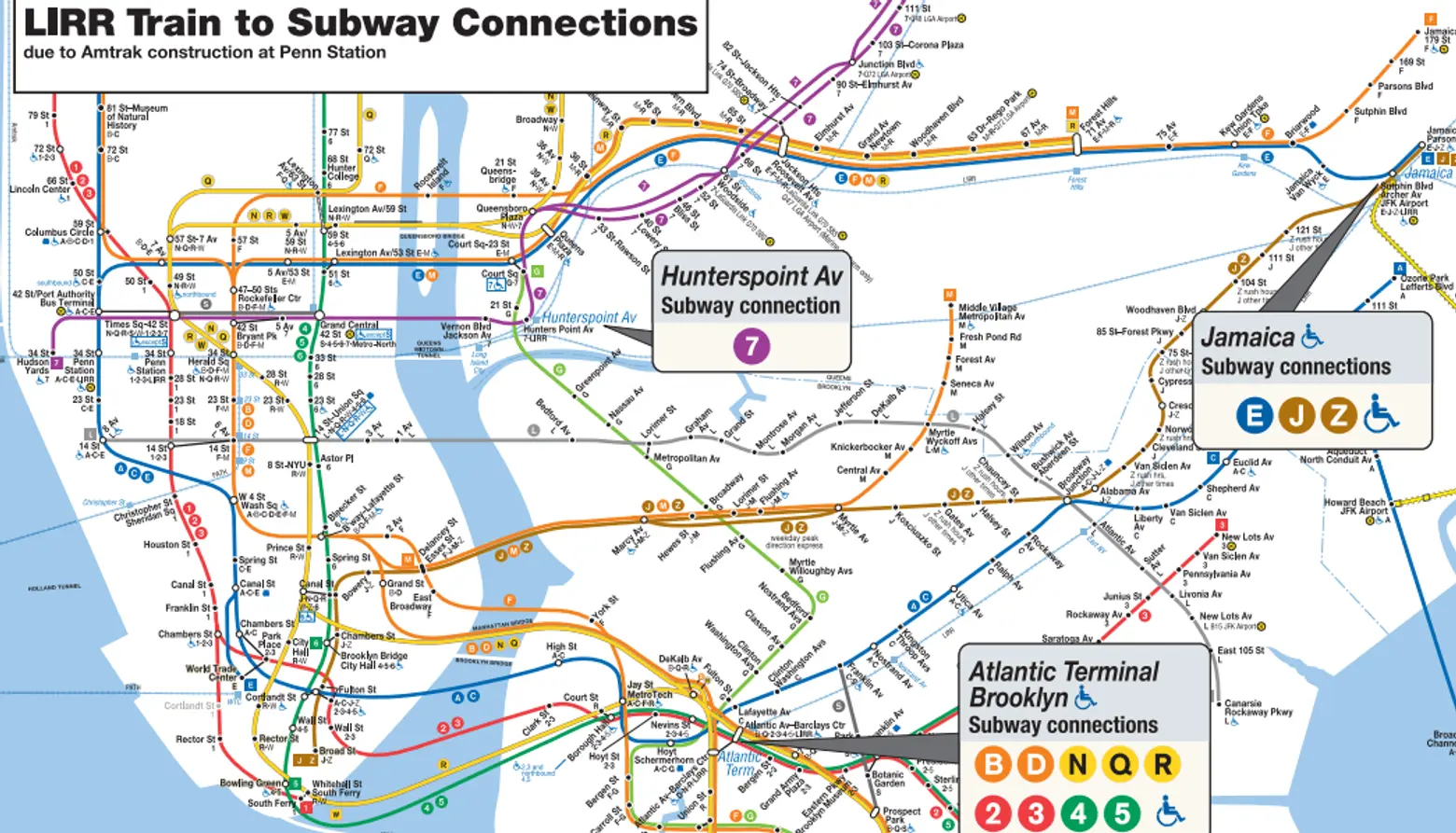 LIRR train to subway connections, via MTA
The MTA has also launched a public awareness campaign to keep riders informed about transit changes this summer. The agency plans on updating their website with information as well as handing out printouts with any changes. Because cancellations and delays during the evening LIRR rush are at the highest level in 10 years, the transit advocacy group, Reclaim New York, says it's unimpressed with the MTA's proposed solutions.
In a statement, Reclaim New York's Executive Director, Brandon Muir, said: "Long Island commuters are stuck in hell on rails this summer, and the MTA's brilliant idea is to spend more money telling them how hot it is. This plan amounts to a PR blitz to get commuters to avoid the railroad because it's a mess the MTA has no plan to fix anytime soon—as if riders didn't already know that."
If you're one of the many unlucky ones affected by Penn Station repairs, the MTA may ask your employer to let you stay home or work different hours, according to the Daily News. Their awareness campaign includes sending letters to employers asking them to be more flexible with their employee's work schedule during the Amtrak's track shutdown. If commuters change their hours of travel between July 10 and at least Sept. 1, congestion will decrease, according to the agency.
[Via Crain's]
RELATED: