Architect Morris Adjmi's NYC Industrial Revolution – How One Architect Dares to Be Different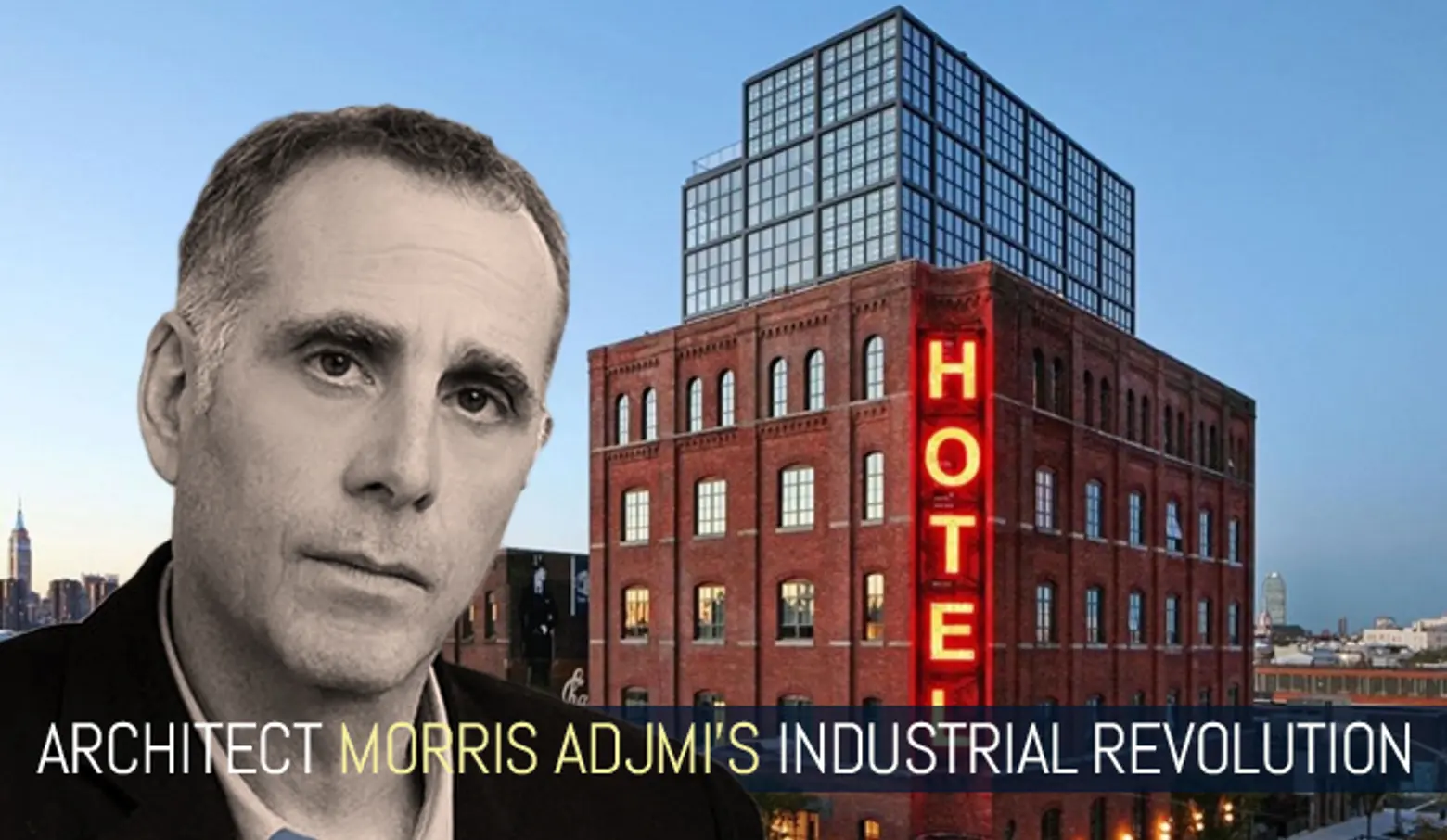 Have you ever seen an interesting building and wondered if it was old, new, or somewhere in between?  If so, there's a good chance you were looking at one of Morris Adjmi's creations. This is the brilliance of the architect–his buildings focus on the fundamentals of design, blending in with their historic surroundings, but still showcasing subtle, modern touches that make them unique.
While Adjmi's contemporaries seem to be in a race to build the tallest, glassiest building in town, he has become the go-to architect for downtown developers thanks to his utilitarian- and industrial-influenced designs.  After opening his own firm MA in 1997, Adjmi gained permanent notoriety with the Scholastic Building in SoHo, a 2001 project he collaborated on with Pritzker Prize winner Aldo Rossi. It was the first example of new construction in the SoHo Cast-Iron Historic District, and architecture Paul Goldberger said it was "a building that will teach generations of architects the proper way to respond to historic contexts."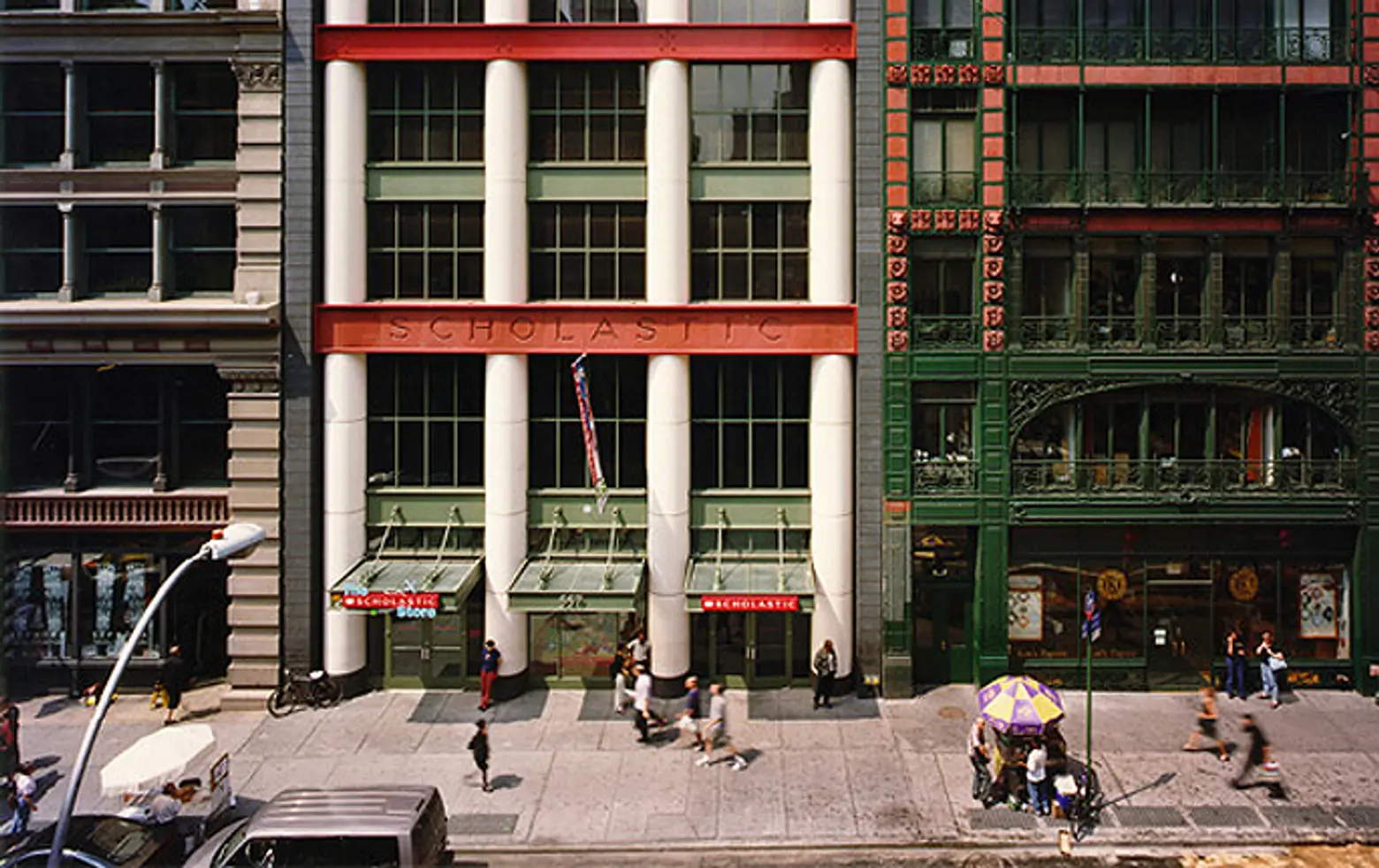 Scholastic Building © MA
Now with an established historically rich design aesthetic, Adjmi took on several more high-profile commercial commissions that came with covetable accolades.  The Theory Building was the first new construction approved by the Landmarks Preservation Commission in the Gansevoort Market Historic District, and the High Line Building was the first on the High Line to receive the go ahead.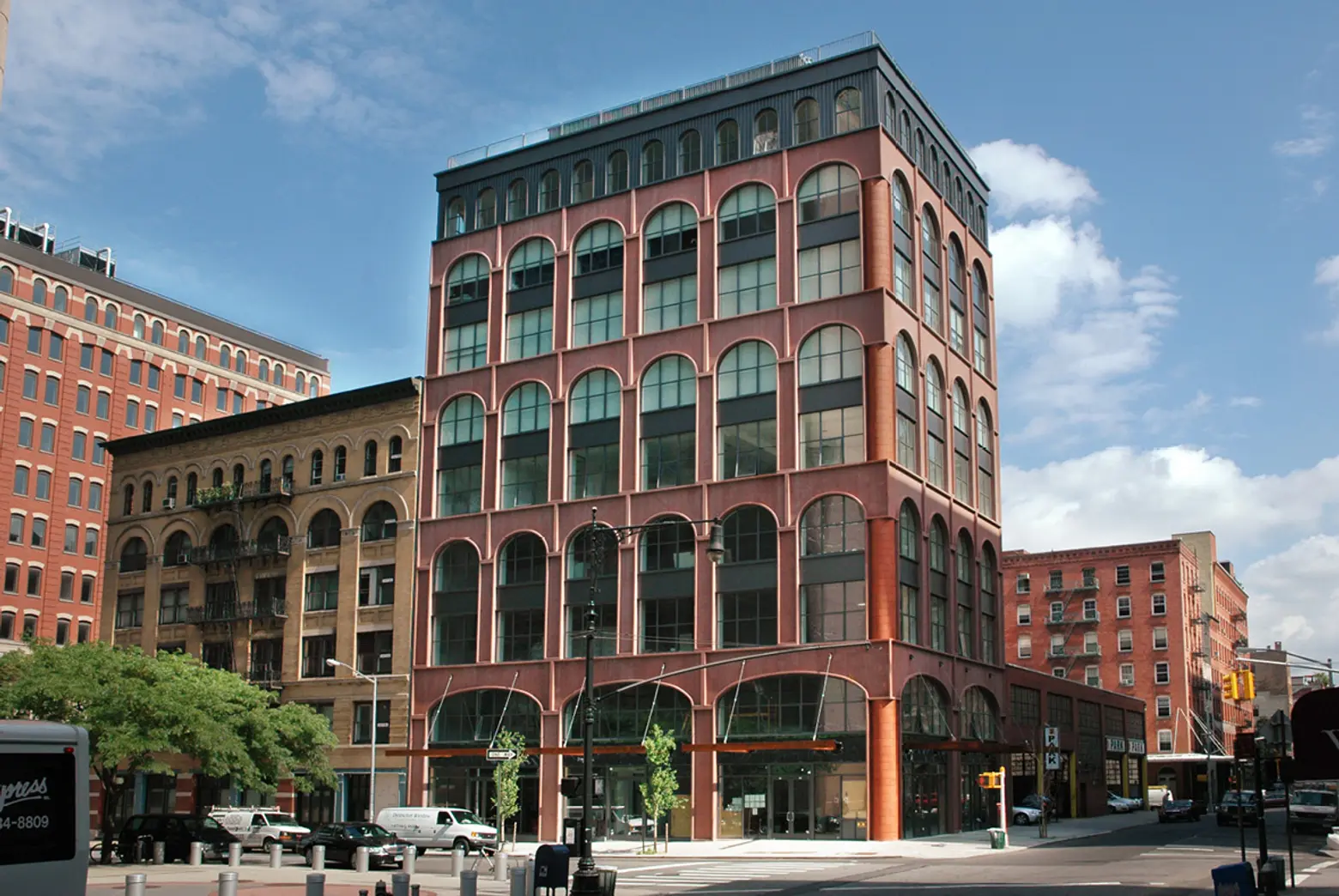 408 Greenwich Street © MA
Recognizing the active residential market, Adjmi next tackled this branch of the field, quickly garnering praise for designs that referenced 19th-century industrial buildings.  In 2007, he created a "new" Tribeca loft building at 408 Greenwich Street, which referenced the classic style through arches, masonry construction, and terra cotta. The Landmarks Preservation Commission referred to the project as "a terrific modern application to the scale and character of the neighborhood."  The nine-story, mixed-use building has ground-floor retail, commercial space, and four large apartments.  Within months of hitting the market in 2008, the residential units sold for $2,177 per square foot, which was much higher than the neighborhood's $1,335 per square foot average.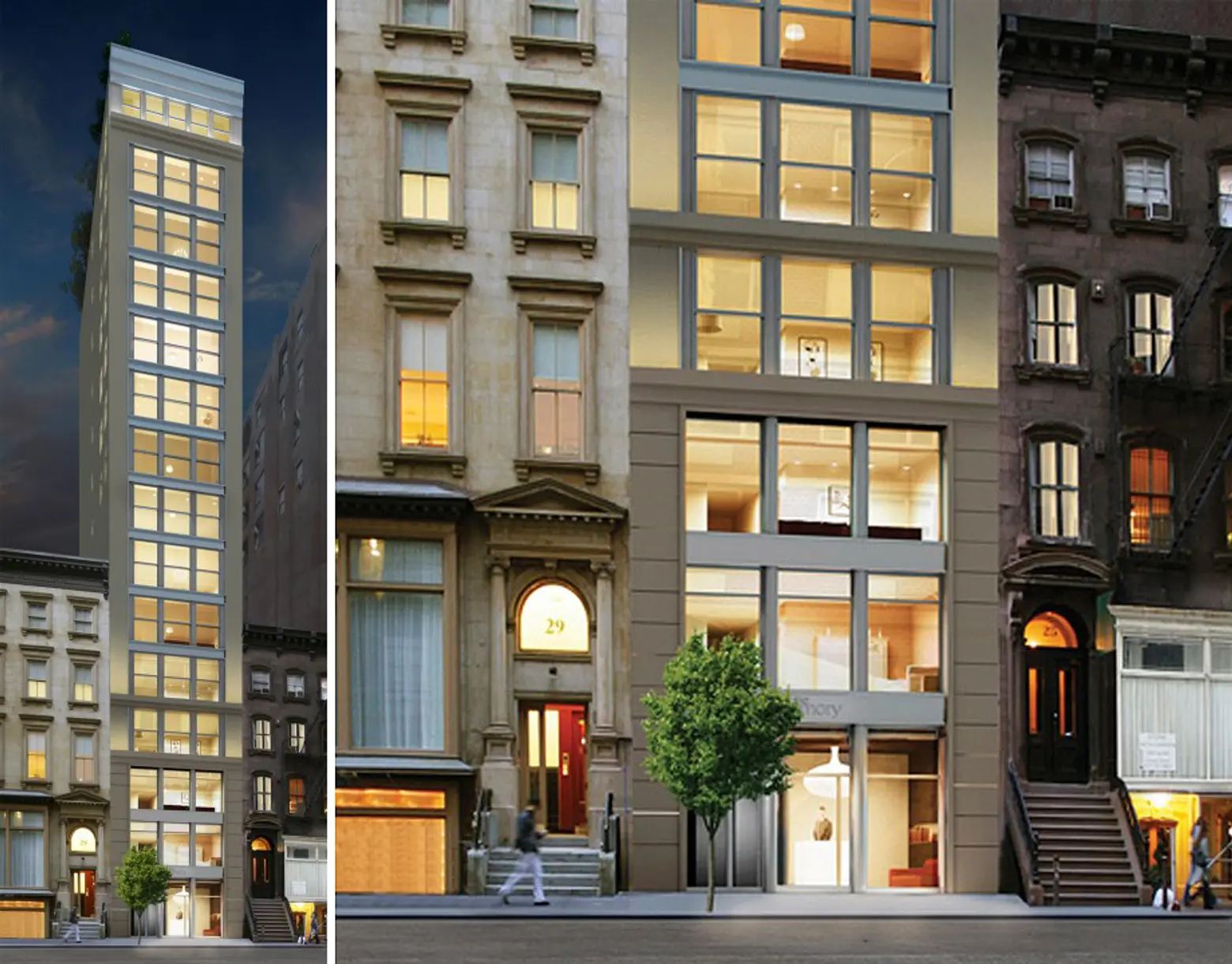 The Emory © MA
Adjmi's next residential undertaking in 2008 was the Emory, a 15-story sliver condominium building in Chelsea's Ladies Mile Historic District. The façade blends in with its historic surroundings through a limestone base with zinc-colored metal columns, spandrels and window frames, a gray glazed brick face, and a metal cornice.  Most of the floor-through apartments were sold by 2009, and the Emory's $1,287 per square foot average proved higher than the overall Chelsea average of $1,221.
Sterling Mason © MA

The best is still yet to come from the minds of MA, as the firm has some of their most highly anticipated projects opening in the coming months.  The first, Sterling Mason at 71 Laight Street in Tribeca, is a 32-unit condo comprised of two adjacent buidlings–a restored and converted 1905 coffee and tea warehouse constructed of brick and terra cotta, and its modern mirror image replicated in an aluminum panel skin with a plasma finish–as well an interior courtyard complete with fountains and a reflecting pool.  As the architect described, "The effect of the new building is like a photographic negative or ghostly reflection of the original. Like an analog and a digital watch, each building tells the same time in very different media."  The first of the units are currently hitting the market, asking $2,712 per square foot, which far exceeds Tribeca's average selling price of $1,550 per square foot.
Other proposed undertakings include 55 West 21st Street, a two-building development in the Ladies Historic Mile District, and 55 West 17th Street, a 19-floor residential development with Toll Brothers.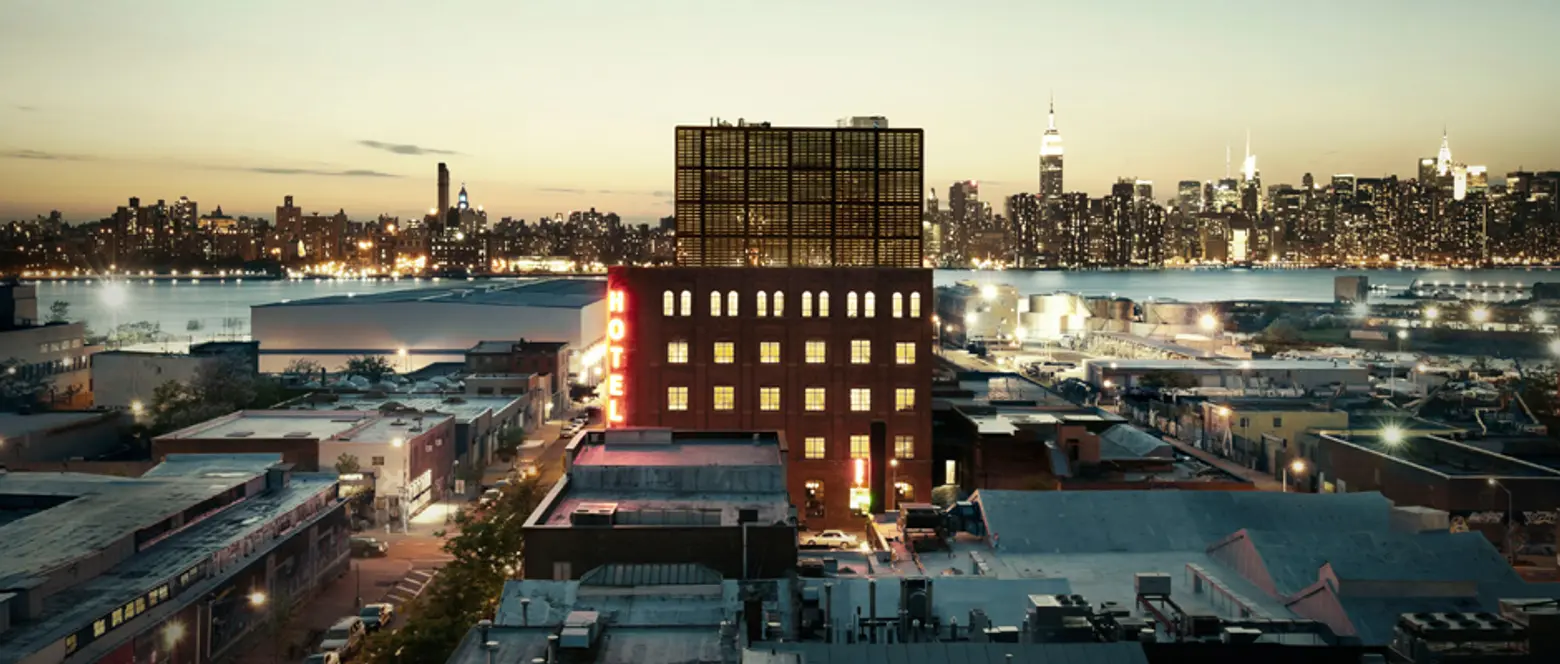 Image © Wythe Hotel
Having left an indelible mark on the downtown architectural landscape, Adjmi is now moving to the "new downtown"- Brooklyn.  He designed the much-talked-about Wythe Hotel in Williamsburg, a restoration and conversion project, as well as the Townhouses of Cobble Hill, a collection of nine townhouses, five of which are newly constructed, and the Brooklyn Carriage House.
He even opened an office in Williamsburg in conjunction with architect Aldo Andreoli. The collaborators first worked together in 2010 on a design competition for a fashion photography and video studio at 50 Varick Street. After winning the commission, they formalized their partnership and went on to design 250 Bowery, 11 North Moore, and 290 West Street, among others.
What's next for this superstar architect? He's movin' on up, having recently submitted plans for his first uptown residential building at 203 West 79th Street.  Have a favorite Adjmi project? Let us know in the comments!
[Via CityRealty]
Lead Image © Wythe Hotel