Meryl Streep's waterfront Tribeca penthouse finds a buyer for $15.8M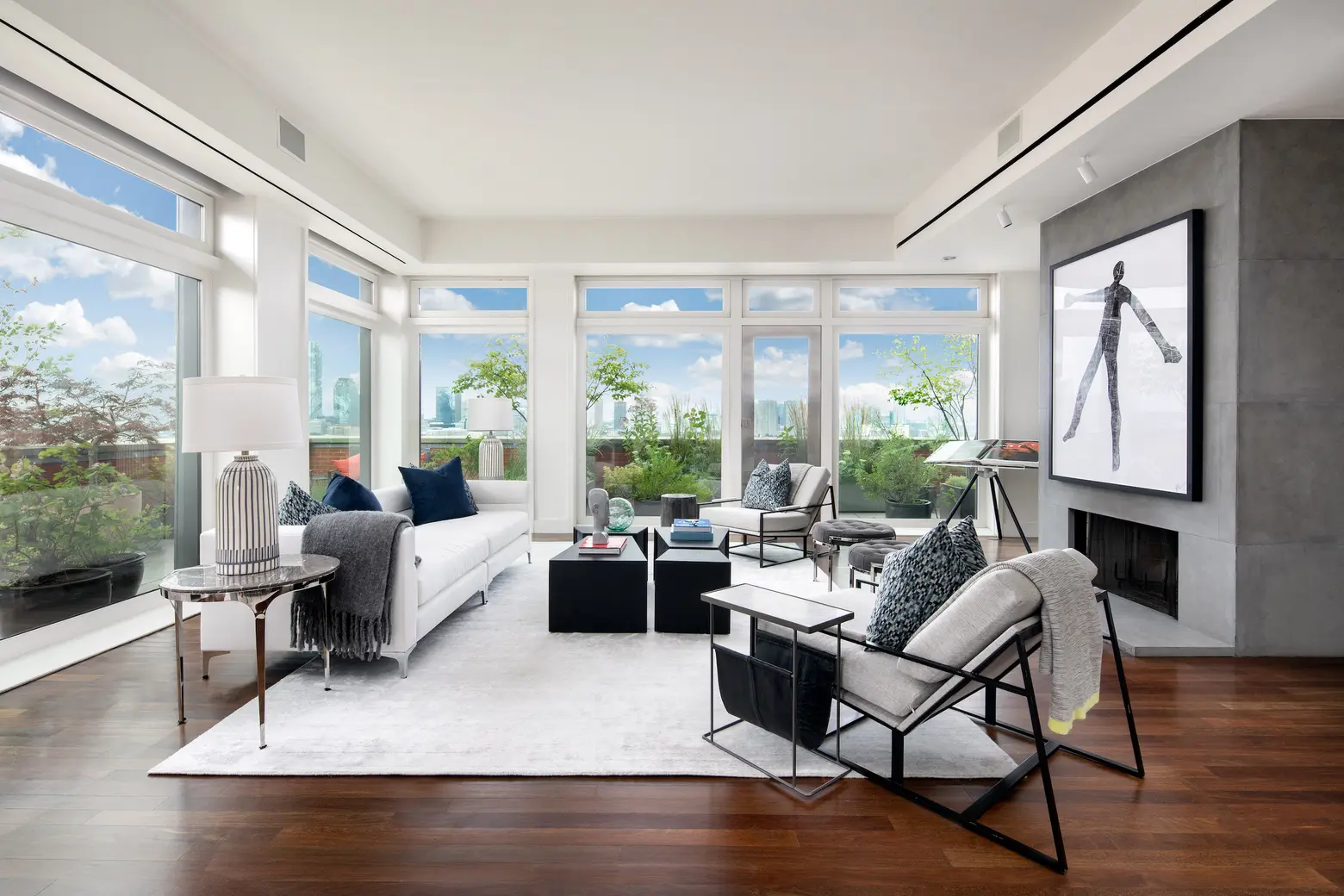 Listing images by Travis Mark; courtesy of Sotheby's International Realty
Roughly a year and a half after it was first listed, Meryl Streep has sold her Tribeca penthouse for $15.8 million, the Wall Street Journal reports. Located in the waterfront River Lofts condominium, the 4,000-square-foot residence has four bedrooms and a landscaped terrace that wraps around three sides of the penthouse. The revered Oscar winner bought the home with her husband, Donald Gummer, for $10.13 million in 2006. It was initially listed for $24.6 million in the summer of 2018. Following a broker switch, the price was slashed to $18.25 million, and it was relisted last August. Listing agent Juliette Janssens of Sotheby's International Realty—who held the most recent listing with Allison Koffman—told the Journal that despite selling for 36 percent less than the original asking price, the final sale still reflects a "very strong number" for today's market.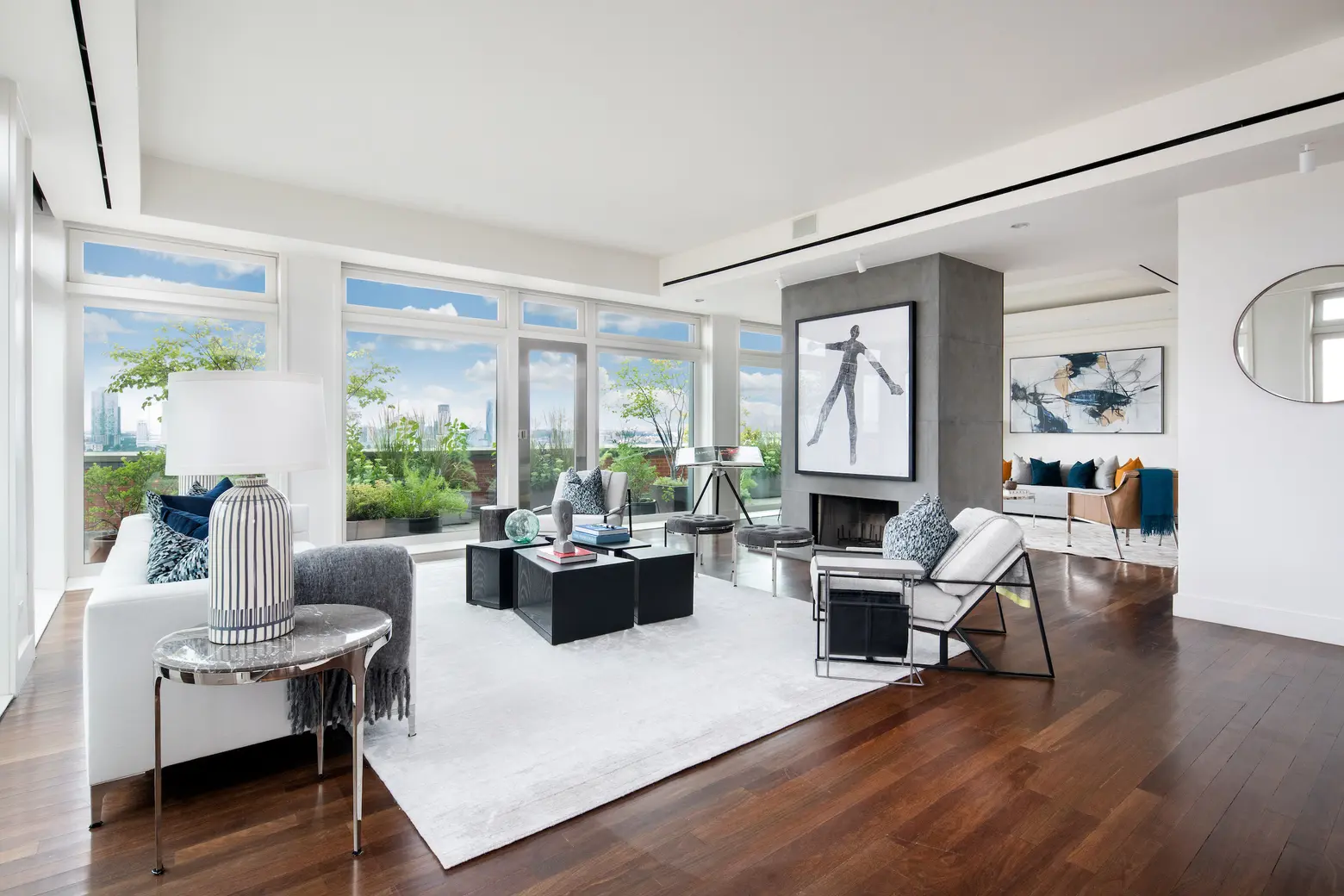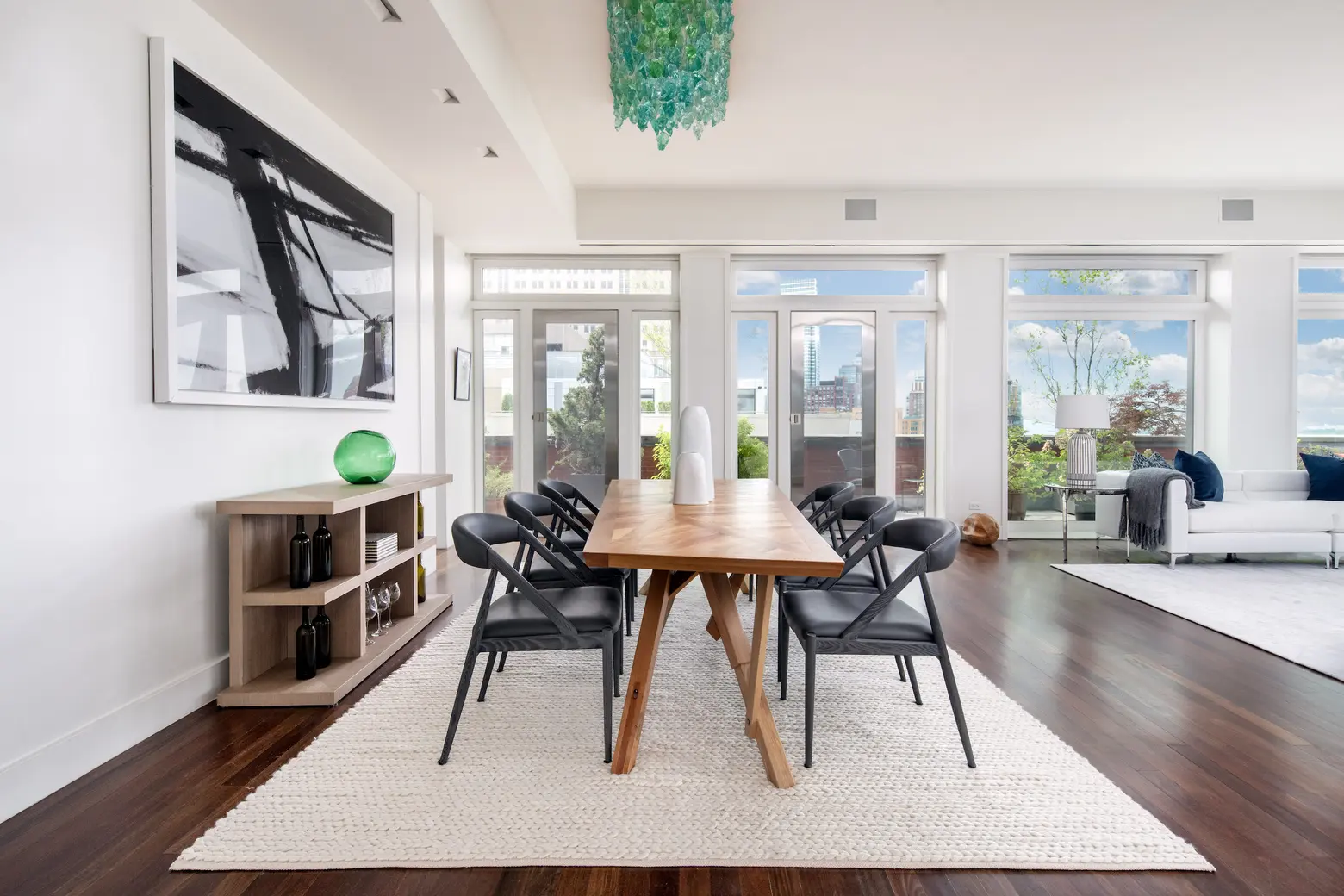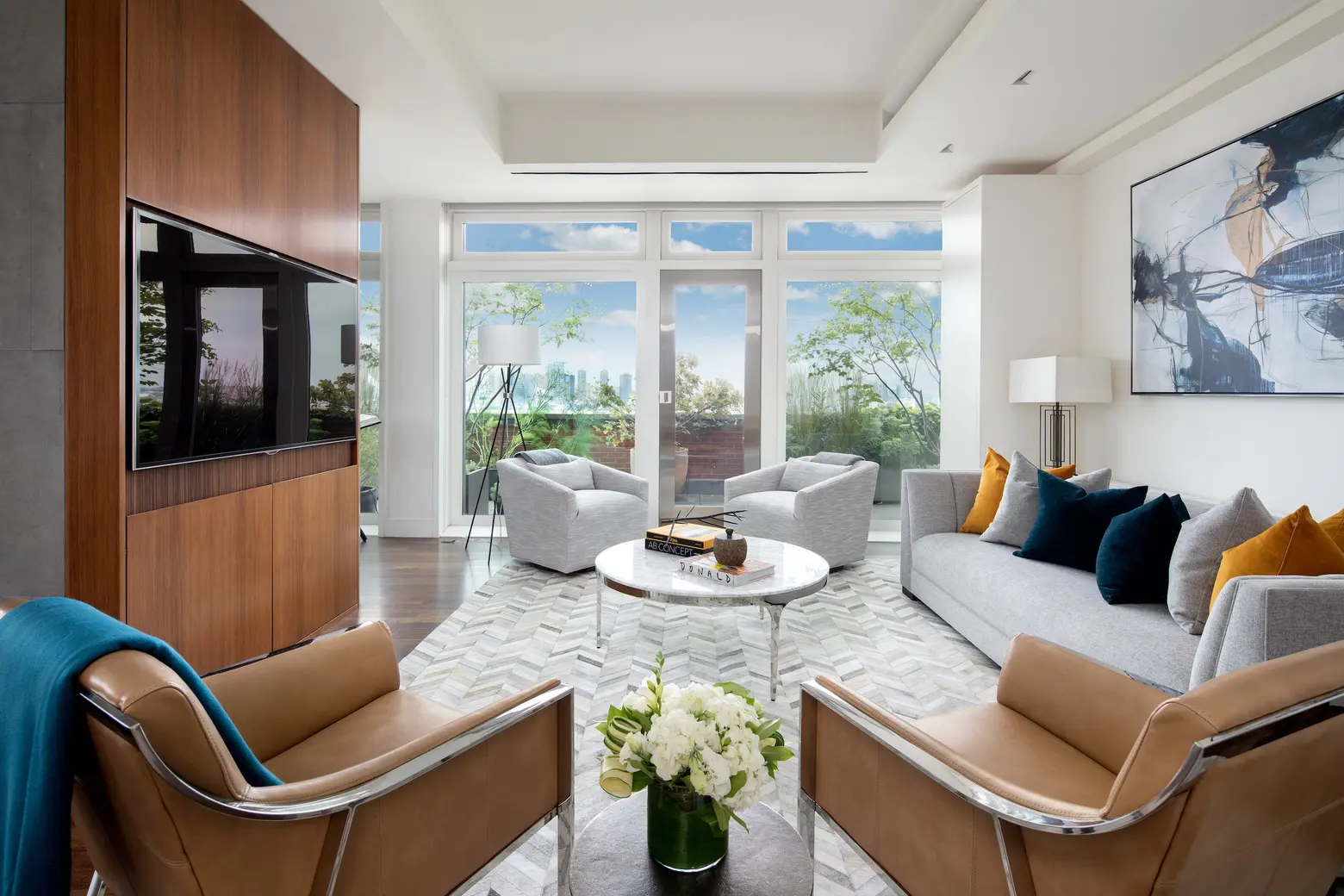 The apartment is accessed by a private elevator that brings you into a long entryway illuminated by a skylight. The living room and adjacent dining area boast floor-to-ceiling windows with views over the Hudson River. A less formal sitting area lies beyond the fireplace.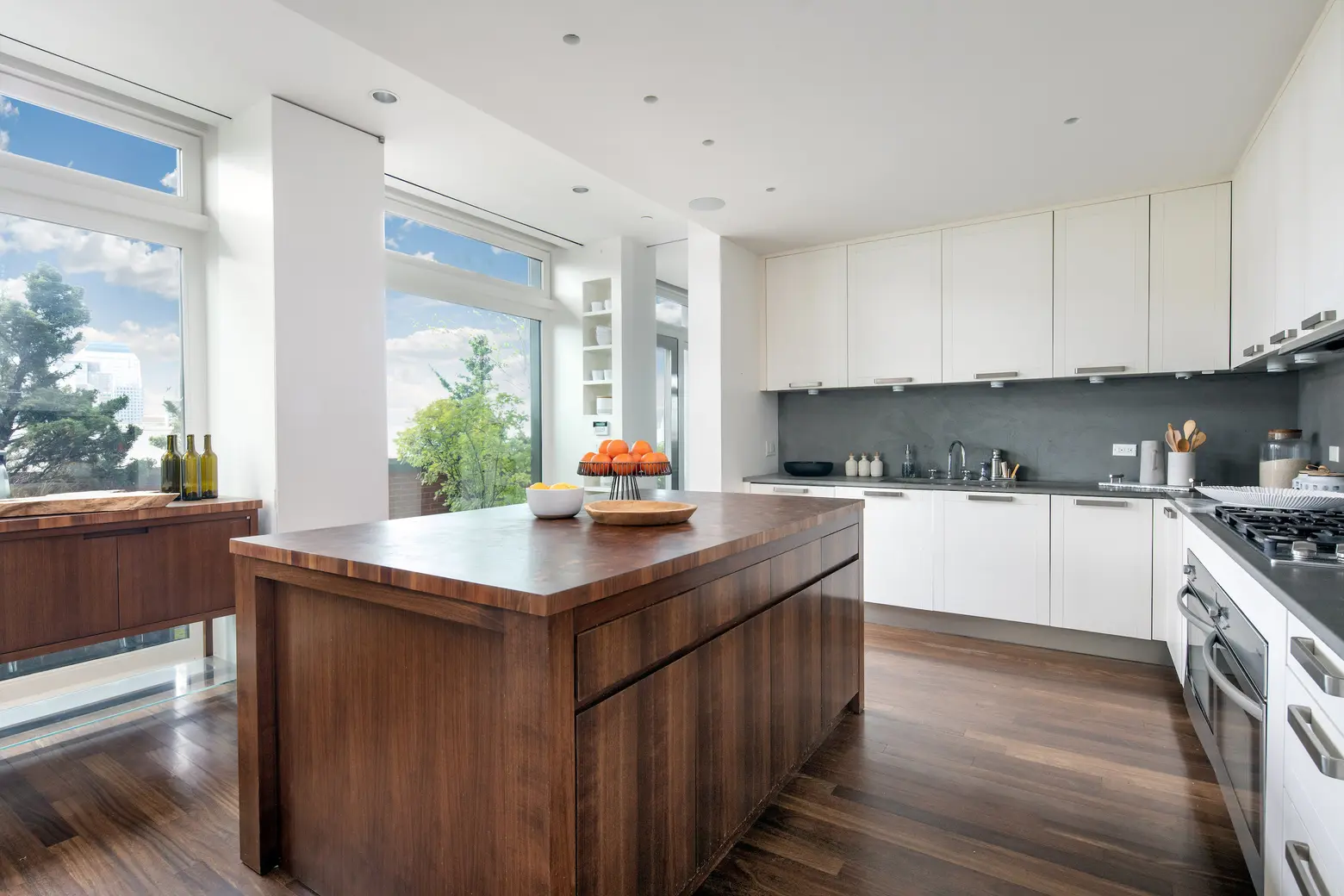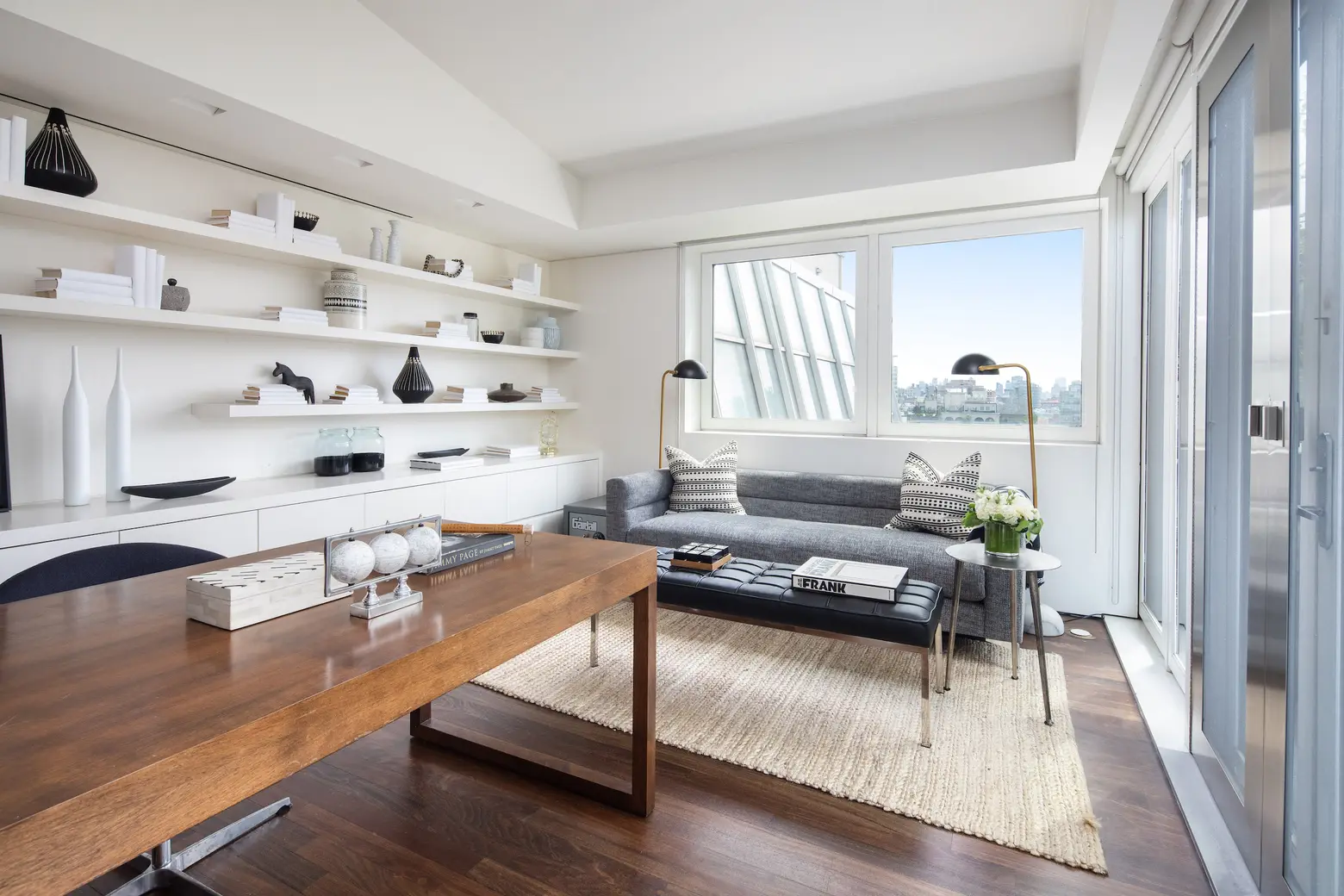 The nearby kitchen features a large wooden island, sleek white cabinets, and a suite of high-end appliances. It's located right next to a small study that opens onto the terrace.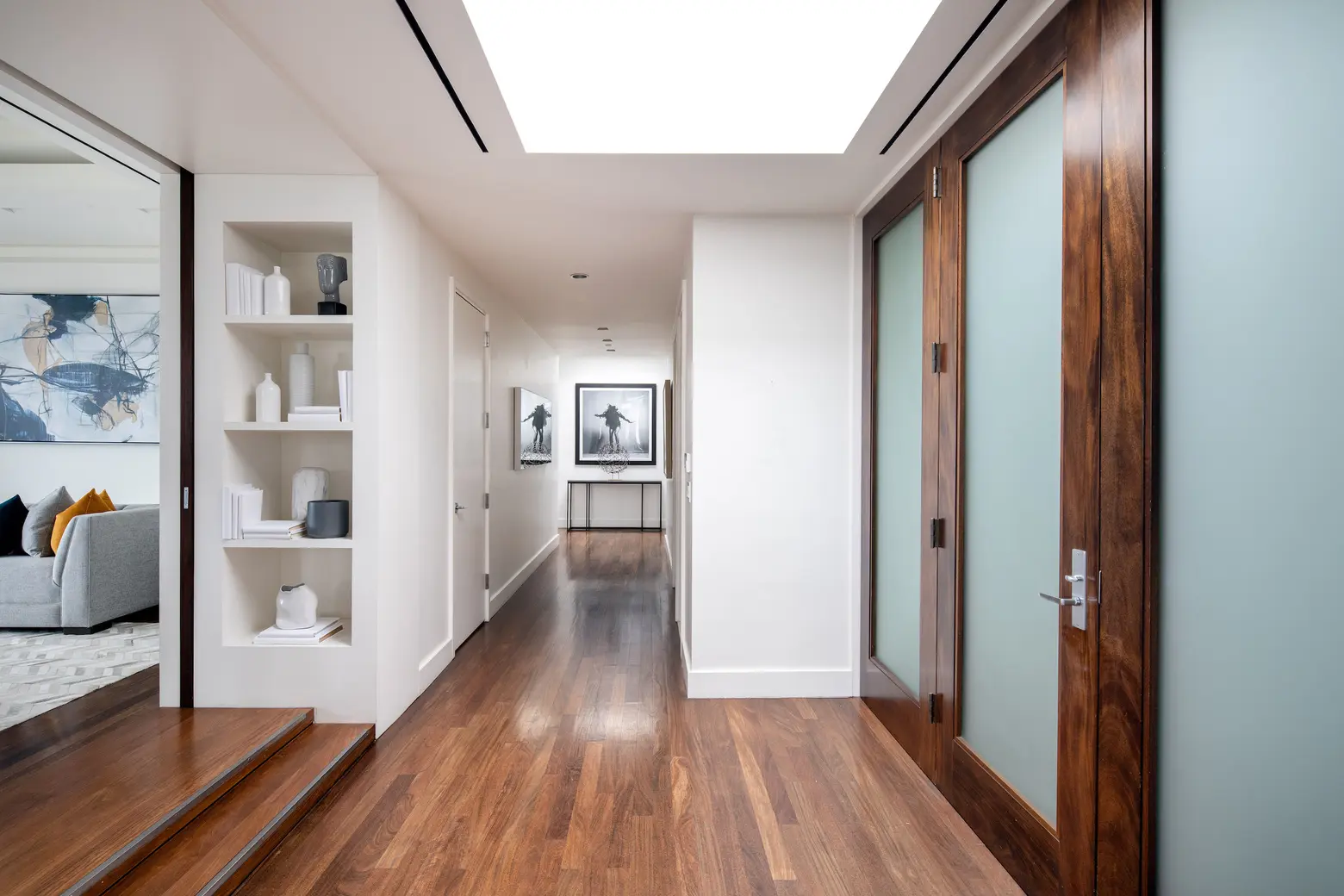 The master suite has two walk-in closets, two bathrooms, and direct access to the terrace. There are also three other bedrooms, two of which have their own en-suite bathrooms. Built-in shelves and dark wood accents feature throughout the space.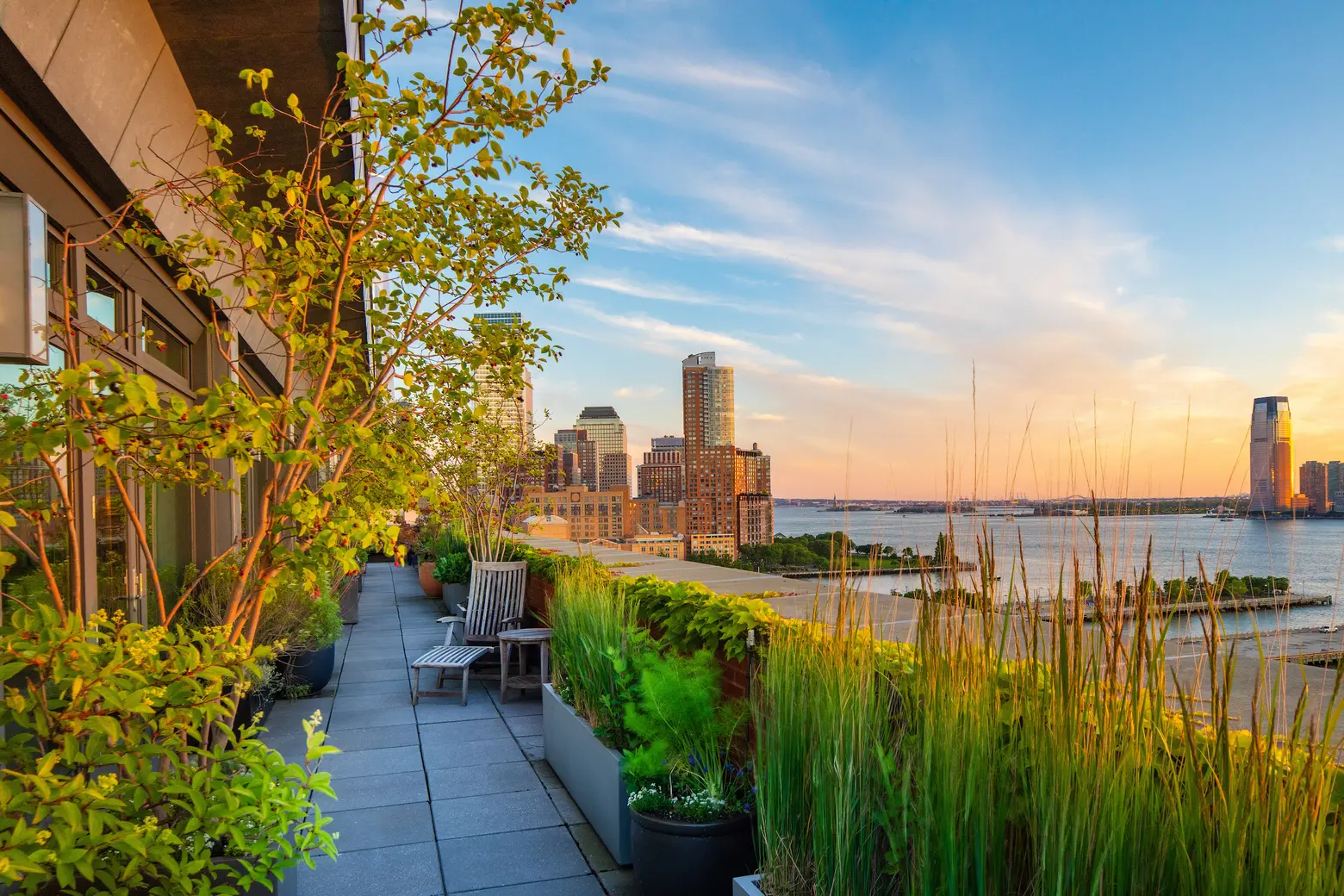 In a statement to the Wall Street Journal given when the property was first listed, Streep said: "I have gardened under the stars on hot days, and sat by the cozy fire while the snow piled up on the terrace. This has been a great home for us, and I hope another family can now enjoy it as much as we have."
It's not immediately clear who the buyer of the Tribeca property is, but Streep appears to have relocated to Pasadena after purchasing a mid-century modern home in late 2017.
RELATED:
Listing images by Travis Mark; courtesy of Sotheby's International Realty