Market Snapshot: The Week of May 29, 2014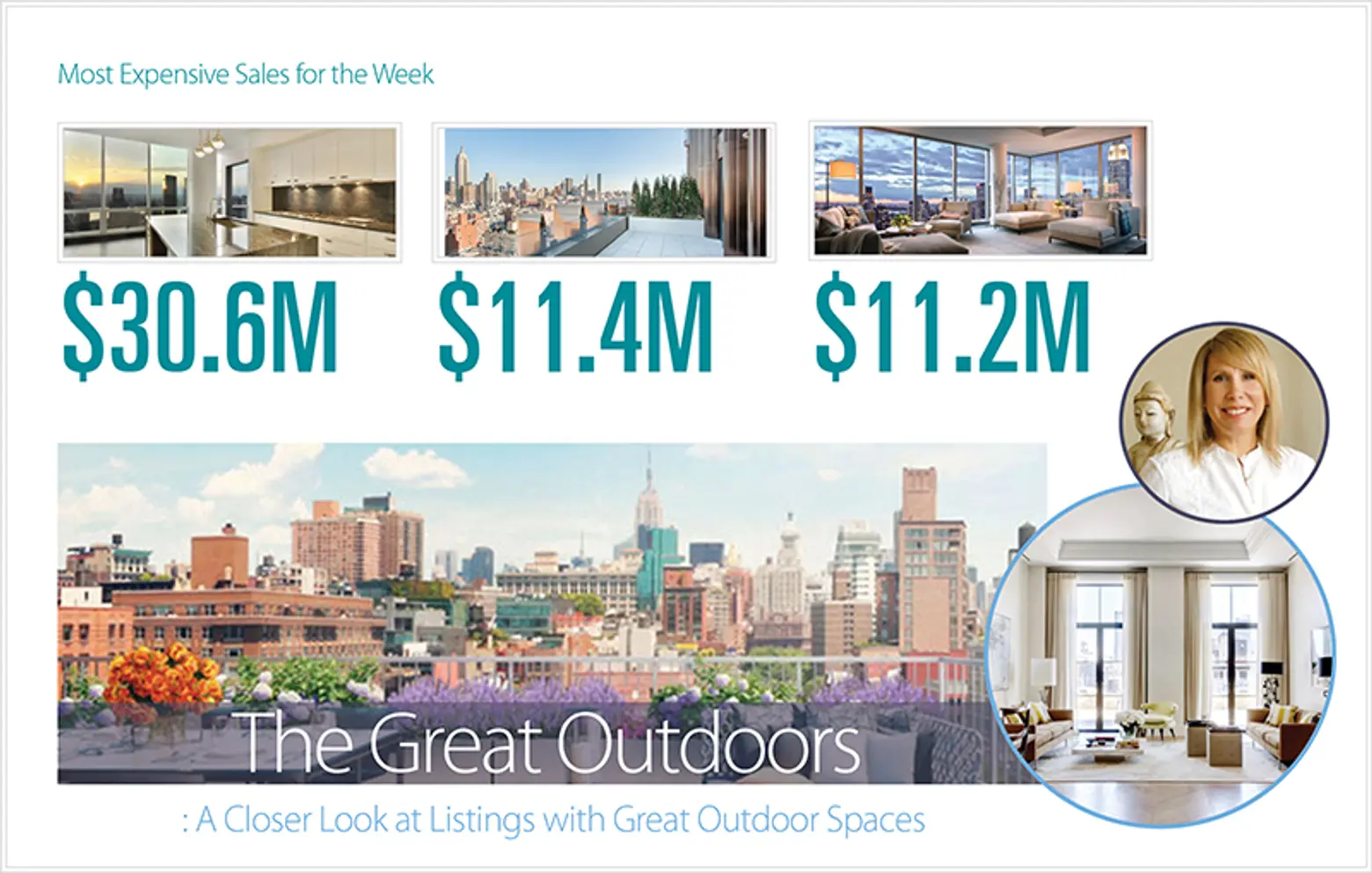 An anonymous buyer snagged an 18th – and 19th-floor apartment at 15 Central Park West for $48 million. This purchase is the second most expensive sale in the building, falling "just" $40 million short of former Citigroup CEO Sany Weil's penthouse buy.
Most Manhattan apartments don't come with an inch of green space, but the six listings highlighted in our report sure do! Guess which addresses have green escapes hidden from prying eyes…
116 condos sold for an average of $2.4 million; and 137 co-ops sold for an average of $1.2 million during the week of April 28th-May 4th. With summer just around the corner, it looks like buyers are clamoring to close.

For market trends, the latest real estate listings, and an inside scoop on the city's coolest buildings, we turn to CityRealty's Weekly Market Snapshot for the scoop.