Manhattan will get its first public beach at Hudson River Park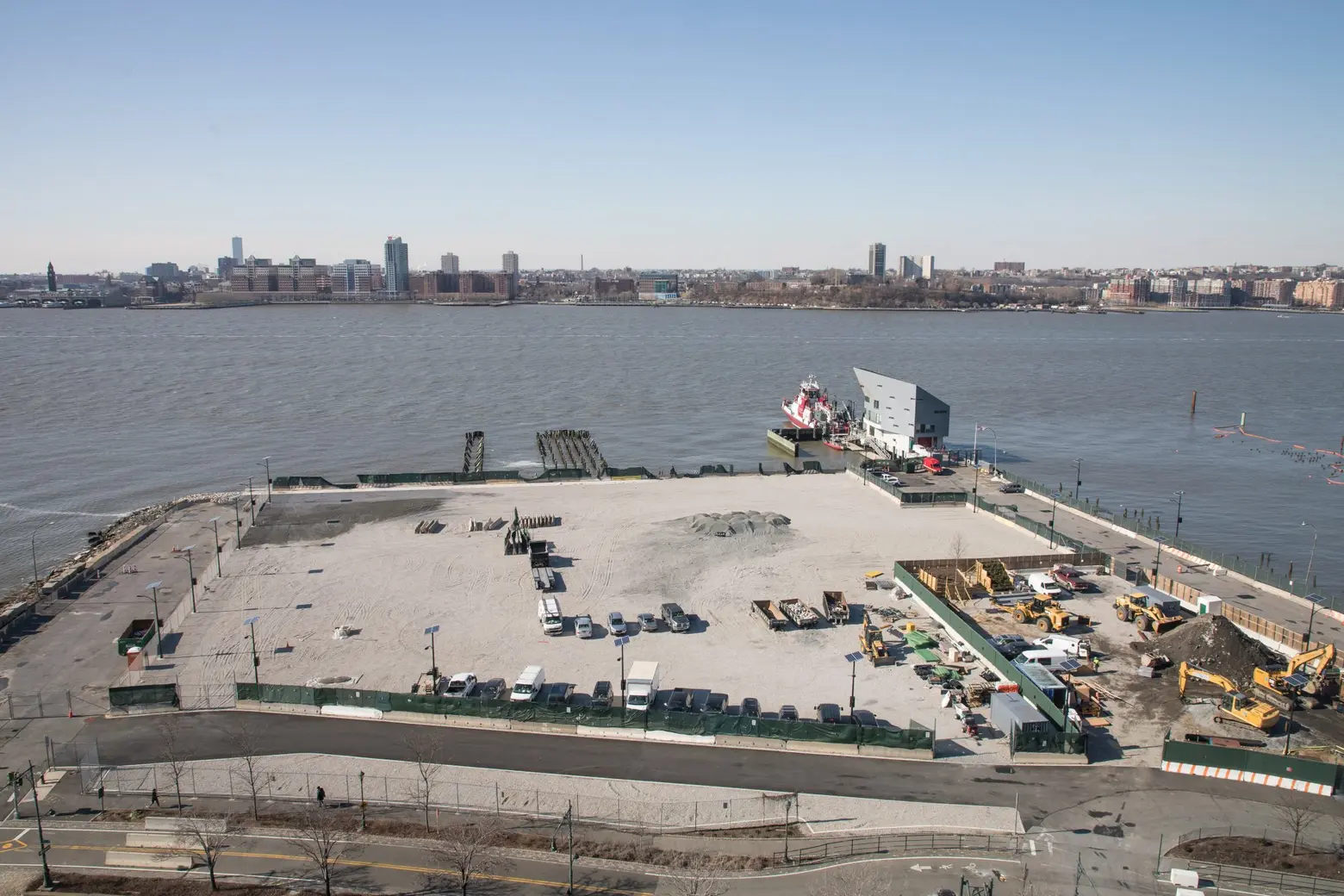 Image by Max Guliani, courtesy of the Hudson River Park Trust
The Hudson River Park Trust has unanimously approved a proposal by James Corner Field Operations—the same firm that brought us the High Line and Brooklyn's Domino Park—to design a 5.5-acre public park on the Gansevoort Peninsula, located at the western end of Little West 12th Street and the only remnant of 13th Avenue. It will be the largest single green space in the four-mile-long Hudson River Park. The design will incorporate recreational areas and provide direct waterfront access for the public with a beachfront on the southern edge that will double as a protective barrier to combat flooding and storm surge. The beach might be best for sunbathers, though, as swimming in Manhattan's murky west side waters is unlikely to be viable.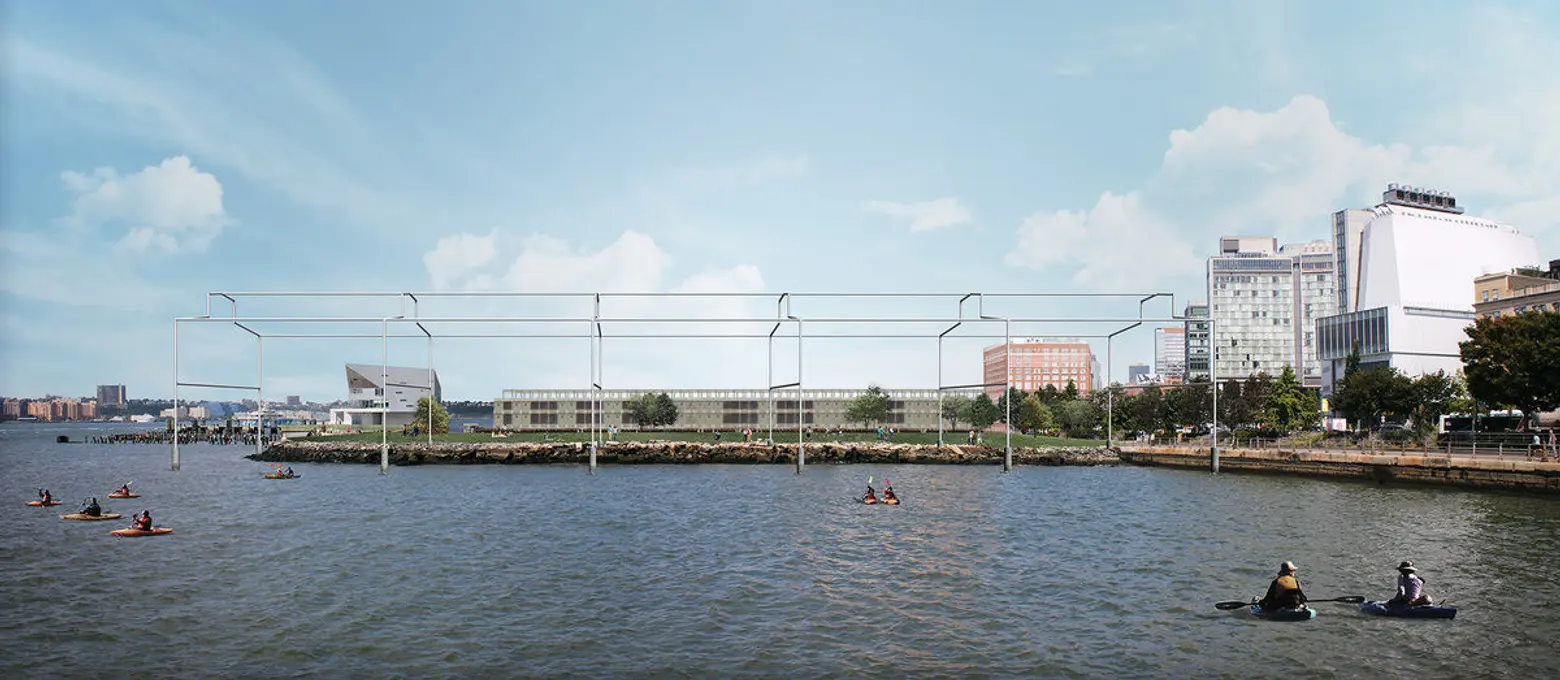 Rendering of the Gansevoort Peninsula and the proposed project "Day's End." Courtesy Guy Nordenson and Associates
"Along Hudson River Park's four miles, we've been able to showcase some of the best landscape architects in the field," said Madelyn Wils, President and CEO of the Hudson River Park Trust in a press release. "I'm pleased that the exceptional design firm James Corner Field Operations will join the ranks of the talented teams that have helped make Hudson River Park one of the great waterfront parks in the country."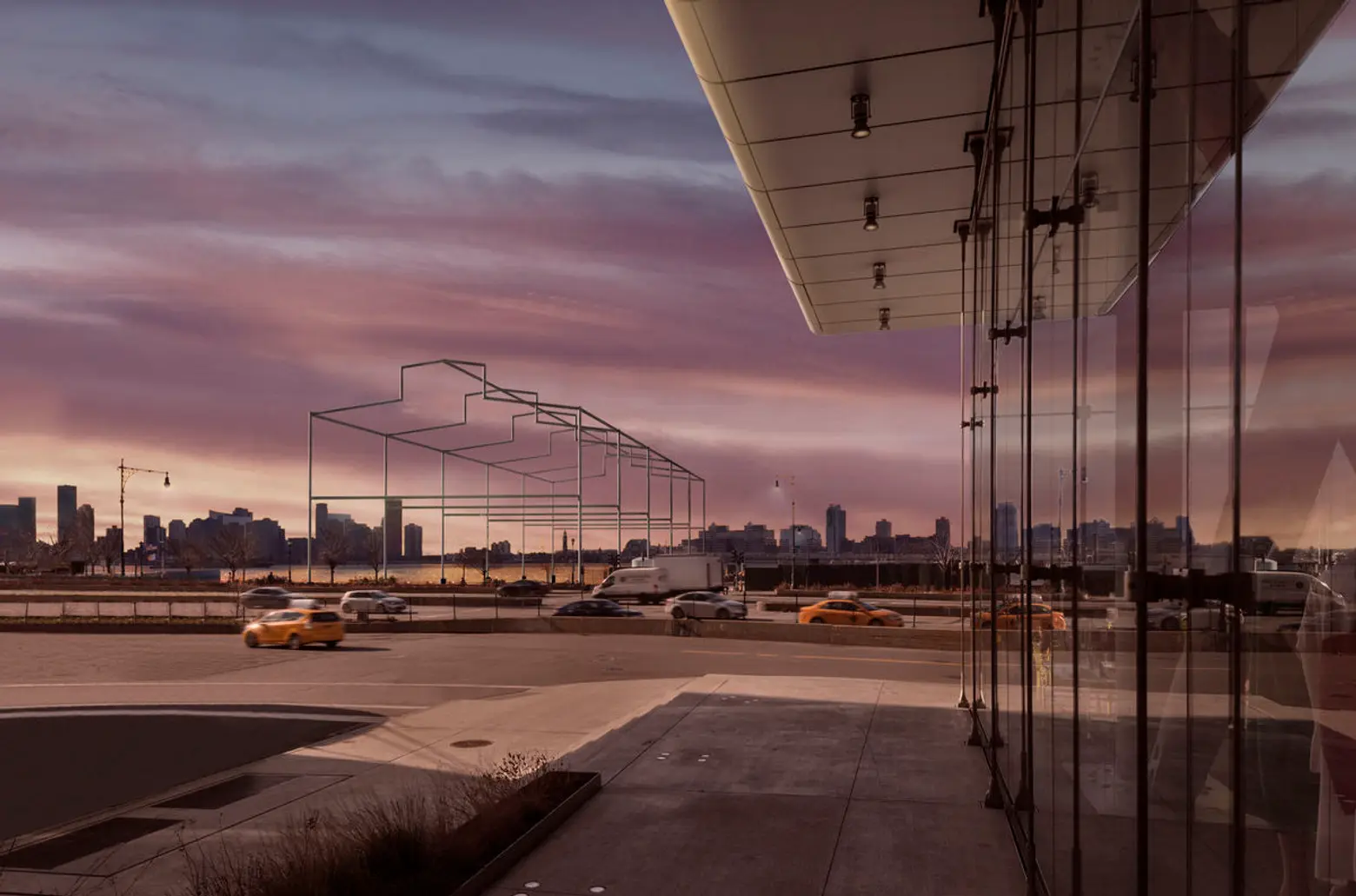 Rendering of the proposed project "Day's End." Courtesy Guy Nordenson and Associates
The beach will also include "Day's End," an installation by New York artist David Hammons, coordinated by the nearby Whitney Museum of American Art. The work will reconstruct an outline of the original Pier 52 shed and will become one of the largest public art installations in the country. According to the museum's website, the ghostly structure would "appear evanescent and ethereal, seeming to shimmer and almost disappear, changing with the light of day and atmospheric conditions."
Hudson River Park Trust and James Corner Field Operations will begin soliciting feeback from the community and local elected officials before signing off on a final design. Construction is expected to begin in 2020, with the park opening slated for 2022.
The announcement comes soon after Governor Cuomo's State of the State speech on January 19th, which included a $23 million pledge for the completion of Hudson River Park. The city is expected to match the state's contribution, a request that the mayor's office said it would consider.
The park has $900 million worth of capital projects underway, including privately-funded initiatives like Barry Diller's Pier 55 and a commercial pier to be developed by RXR Realty and Youngwoo & Associates at Pier 57 which will include more than three acres of public open space, including a rooftop park and perimeter esplanade.
RELATED: