Lower East Side corner named for Economy Candy founder
Photo courtesy of the New York City Council
The corner of Rivington and Essex Streets on the Lower East Side has been co-named "Morris 'Moishe' Cohen Way" to honor the founder of New York City's oldest candy shop. After returning home from World War II, Cohen took over Economy Candy, which quickly became a neighborhood staple, serving candy, chocolate, nuts, and gift baskets. His family has pushed for the co-naming since Cohen's death at the age of 97 in 2015. After the City Council approved the naming earlier this year, the street corner was officially renamed on Saturday.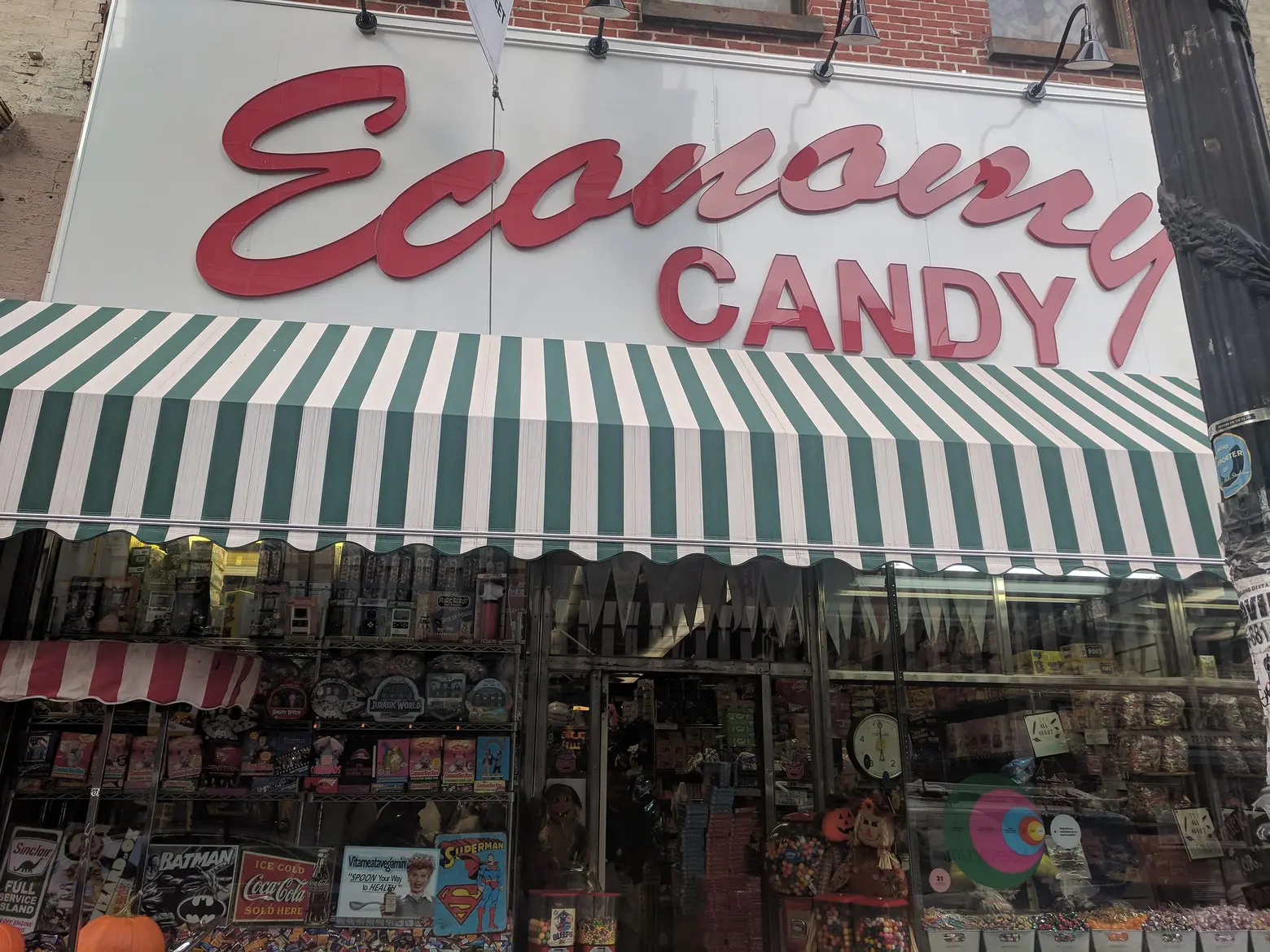 Photo of Economy Candy on Rivington Street by Cory Doctorow on Flickr
Economy Candy began as a pushcart outside of a shoe and hat repair shop on the Lower East Side during the Great Depression. In 1937, the first Economy Candy storefront was established. After returning from serving in the war, Cohen and his brother-in-law took over and expanded the business.
Over the course of its history, Economy Candy grew to become a New York City icon, attracting visitors with its huge selection of sweets and nostalgic treats. Morris's son Jerry took over the business with his wife Ilene in the 1980s and later passed the store down to their son Mitchell and wife Skye
To celebrate the street co-naming, Economy Candy hosted an all-day block party, offering visitors goodie bags filled with sweets, as well as items from other local vendors. The event was attended by members of the Cohen family, LES residents, and Council Member Christopher Marte.
In February, Economy Candy announced it would expand for the first time in its nearly 90-year history. The famed sweets shop opened a new location in Chelsea Market. The store, called A Taste of Economy Candy, is located off of the market's main concourse and is open seven days a week from 11 a.m. to 6 p.m.
RELATED: