Lottery launches for 57 low-income units for LGBT seniors across the street from Crotona Park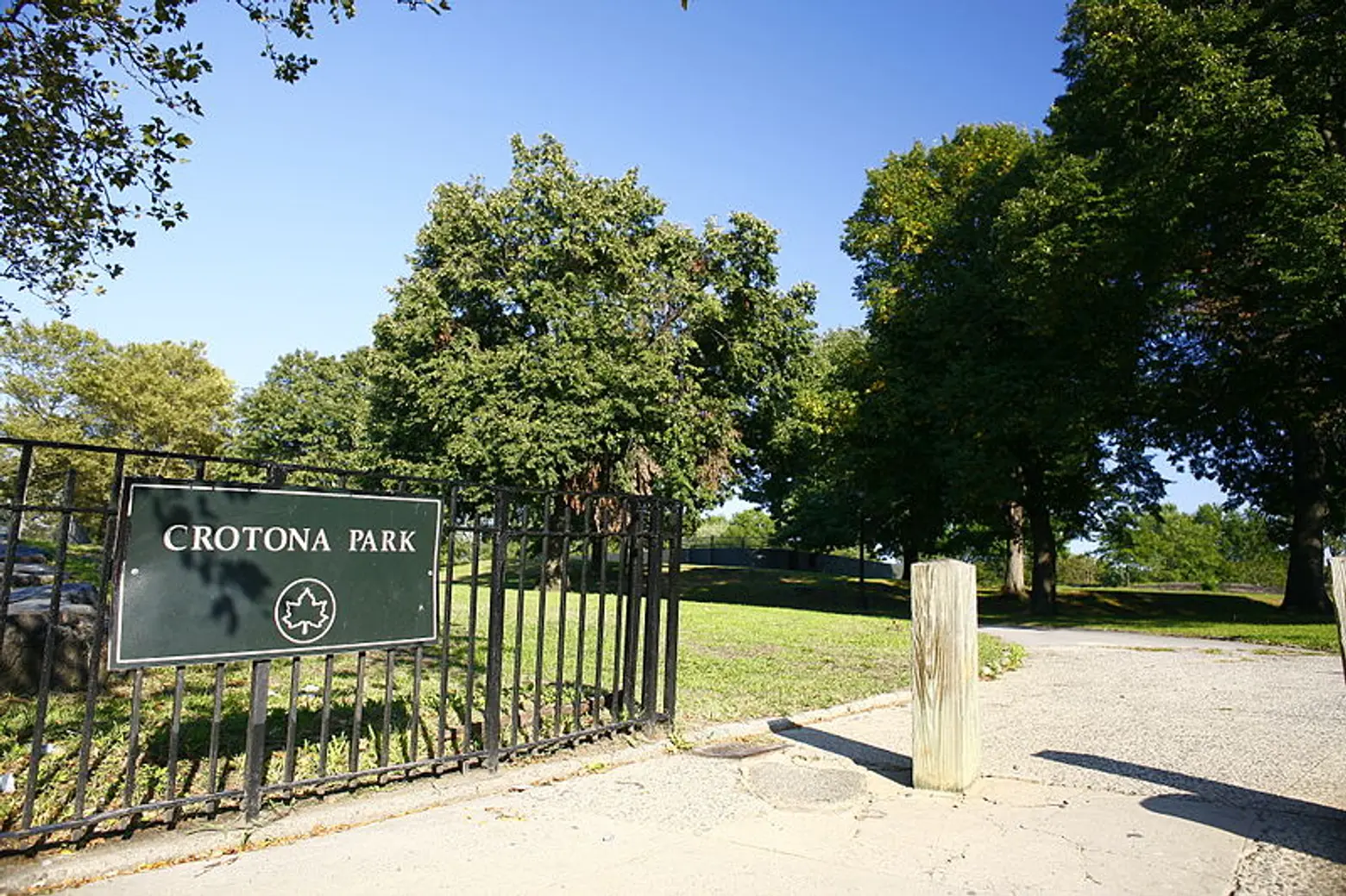 Seniors who identify as LGBT often experience housing discrimination, but dozens of affordable openings at one of New York City's first subsidized developments targeted to this vulnerable population aim to create a different experience. Non-profit developer HELP USA partnered with advocacy group SAGE to create the mixed-use development at 775 Crotona Park North in the Bronx, which will combine low-income housing with an LGBT-oriented Senior Center on the ground floor. Starting Tuesday, individuals or households that have at least one household member who is 62 years of age or older and who qualify for Section 8 can apply for the 57 available units. Eligible residents will pay 30 percent of their income for rent.

Rendering courtesy of Magnusson Architecture and Planning
Designed by Magnusson Architecture and Planning with elements of passive house design, the building comprises 84 units: 53 studios and 31 one-bedrooms. Located across the street from Crotona Park, the seven-story building features lounges overlooking the park on every floor, as well as a laundry room, library, cyber center, and terrace with accessible gardening plots. The Senior Center on the ground floor will host a daily meals program and physical recreation classes.

Applicants who live in New York City will receive a general preference for apartments. A percentage of units is being set aside for applicants with disabilities (mobility, 5 percent; vision/hearing 2 percent). Current residents of the Bronx will receive a preference for 50 percent of units; municipal employees will receive preference for five percent of units.
Qualifying New Yorkers can apply for the affordable units until January 2, 2020. Complete details on how to apply are available here (pdf). Questions regarding this offer must be referred to NYC's Housing Connect department by dialing 311.
If you don't qualify for the housing lotteries mentioned, visit CityRealty.com's no-fee rentals page for other apartment deals in the city.
RELATED: