Live in the Plywood Version of Philip Johnson's Glass House for $1.6M
Philip Johnson is best known for his use of glass, and his iconic Glass House in New Canaan, Connecticut, is without question his most famous work. But did you know that Johnson also dabbled in plywood construction? In fact, the architect designed several wood homes in the forestlands of Connecticut, including the Wiley Speculative House.
The home was the first (and ultimately, only) of Johnson's "speculative houses" planned for a large scale residential development headed by the Wiley Development Corporation in 1954. Though built without a hitch, and despite Wiley's willingness to replicate the home for anyone, anywhere in Connecticut's Fairfield County, Wiley's hope for a Johnson-designed development flopped as nobody wanted to pay $45,000 to live in one of the houses. As a result, the Wiley Speculative House saw a somewhat sad fate and remained under the ownership of Wiley's trust until it was sold off a year later. Since then, the home has changed hands at least nine times, and now nearly 60 years later it's for grabs again, this time for $1.575 million.
The Wiley Speculative House was constructed on a slip of land located just down the street from Wiley's family home—another Johnson commission constructed just two years earlier.
The one-story house was of post-and-beam construction on a concrete block foundation with plywood exterior sheathing and plenty of Johnson's signature floor-to-ceiling windows. And because the home would be a model for future developments, the layout was designed to be adaptable to an array of sites.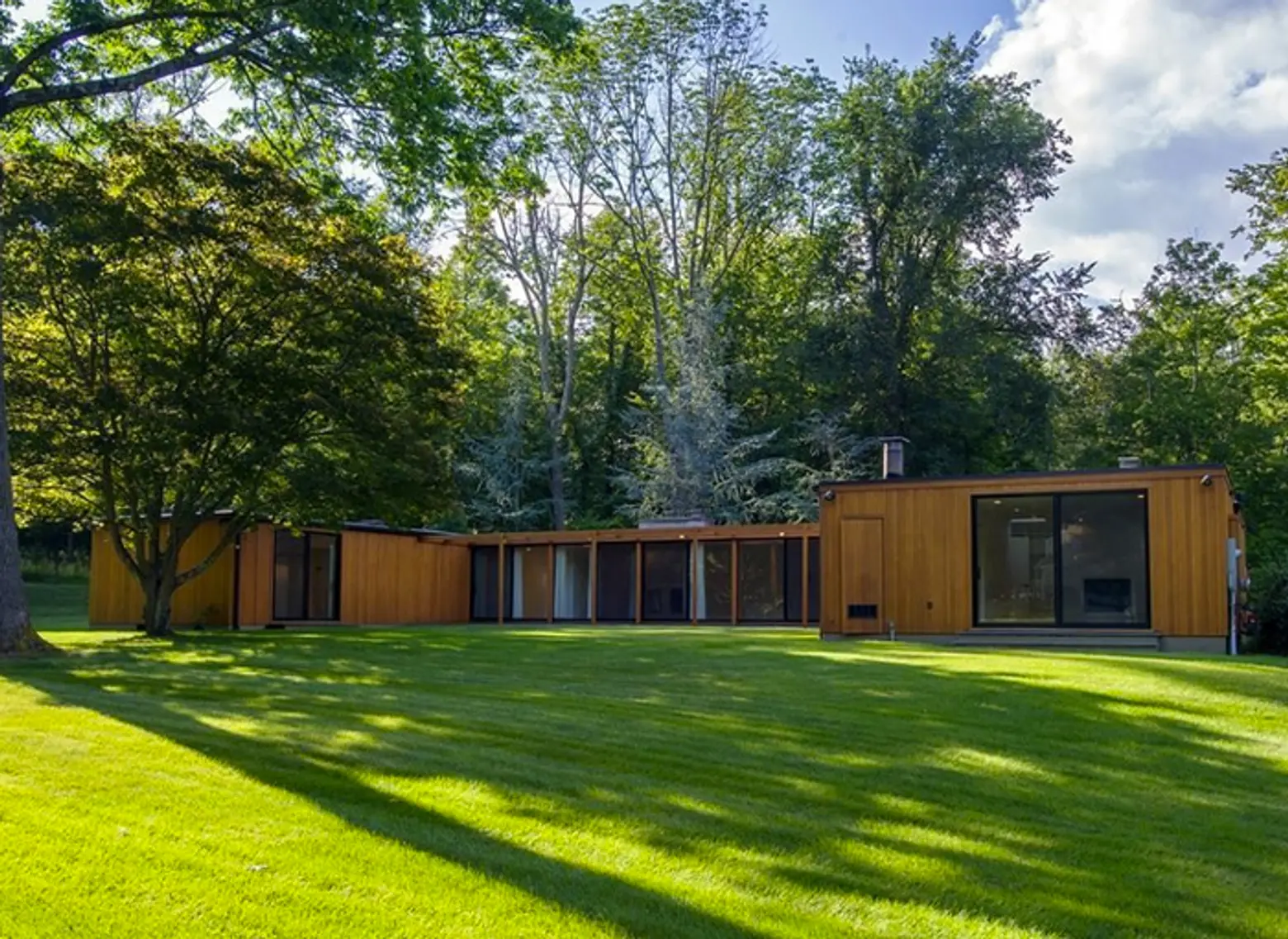 As reported by Architectural Record in November 1955: "The plan had to be flexible since the needs of the future owners were unknown; it also had to be easily adaptable to other sites–an important factor if the same plan were used on the average suburban lot." Johnson opted for an L-shaped plan, which would split the home's public and private spaces into two wings, while also providing for a protected outdoor meeting space.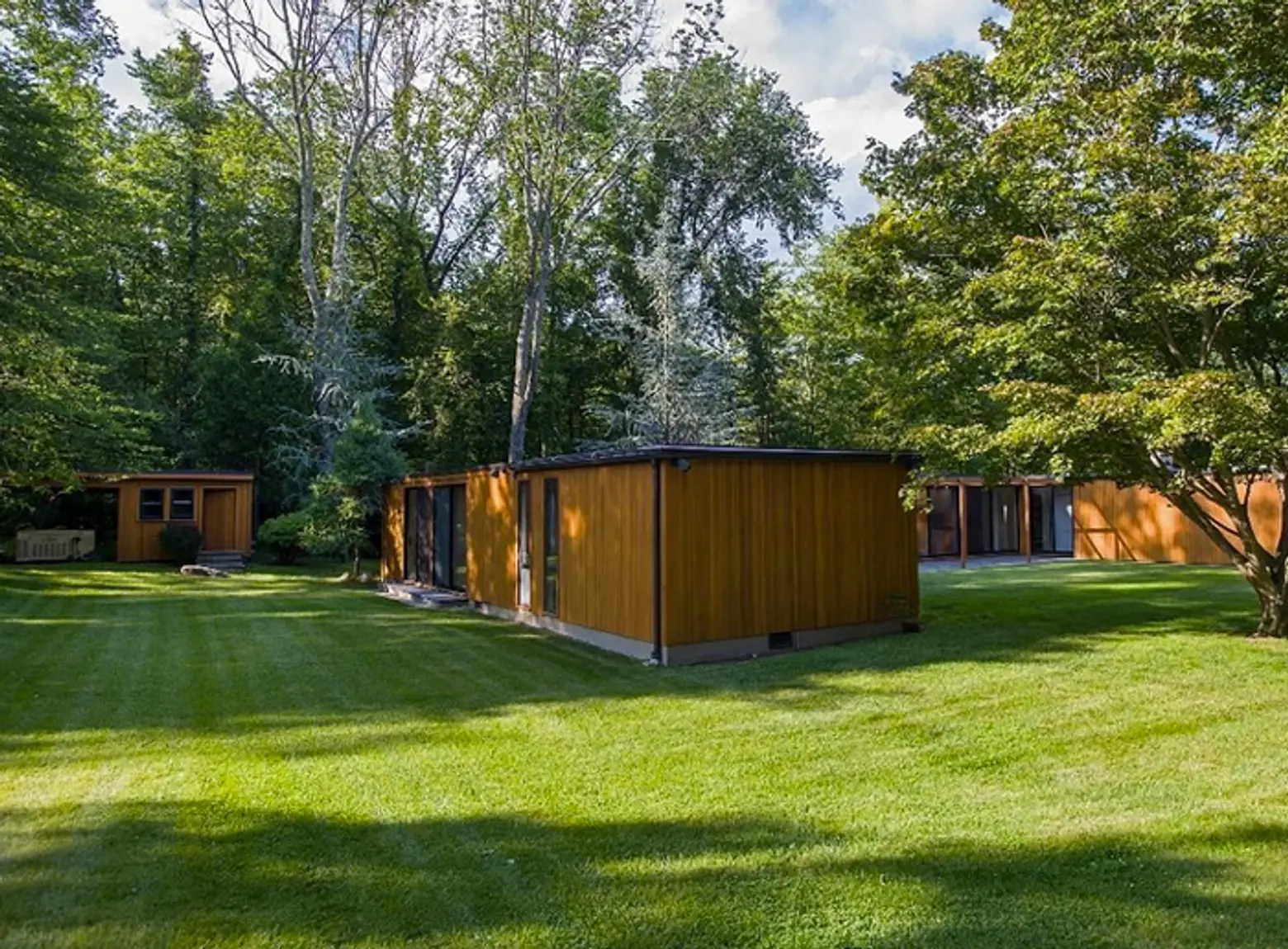 In the 60s, the home received a small addition which changed the layout to more of a U-shape, and other upgrades, such as new tiling and some arguably questionable new finishes in the kitchen and bathrooms changed the interiors further, although slightly.
Today, the home hosts a total of three bedrooms and three bathrooms within 2,255 square feet and a detached two-car garage. In addition to this, the home comes with more than 2.5 acres of beautiful forest land, making it the perfect getaway for city dwellers aching for more green space.
[Listing: 178 Sleepy Hollow Road, New Canaan, CT at Realtor.com]
[Via Curbed]
Images courtesy of Realtor.com