Karim Rashid's East Harlem HAP Five gets its bright pink trim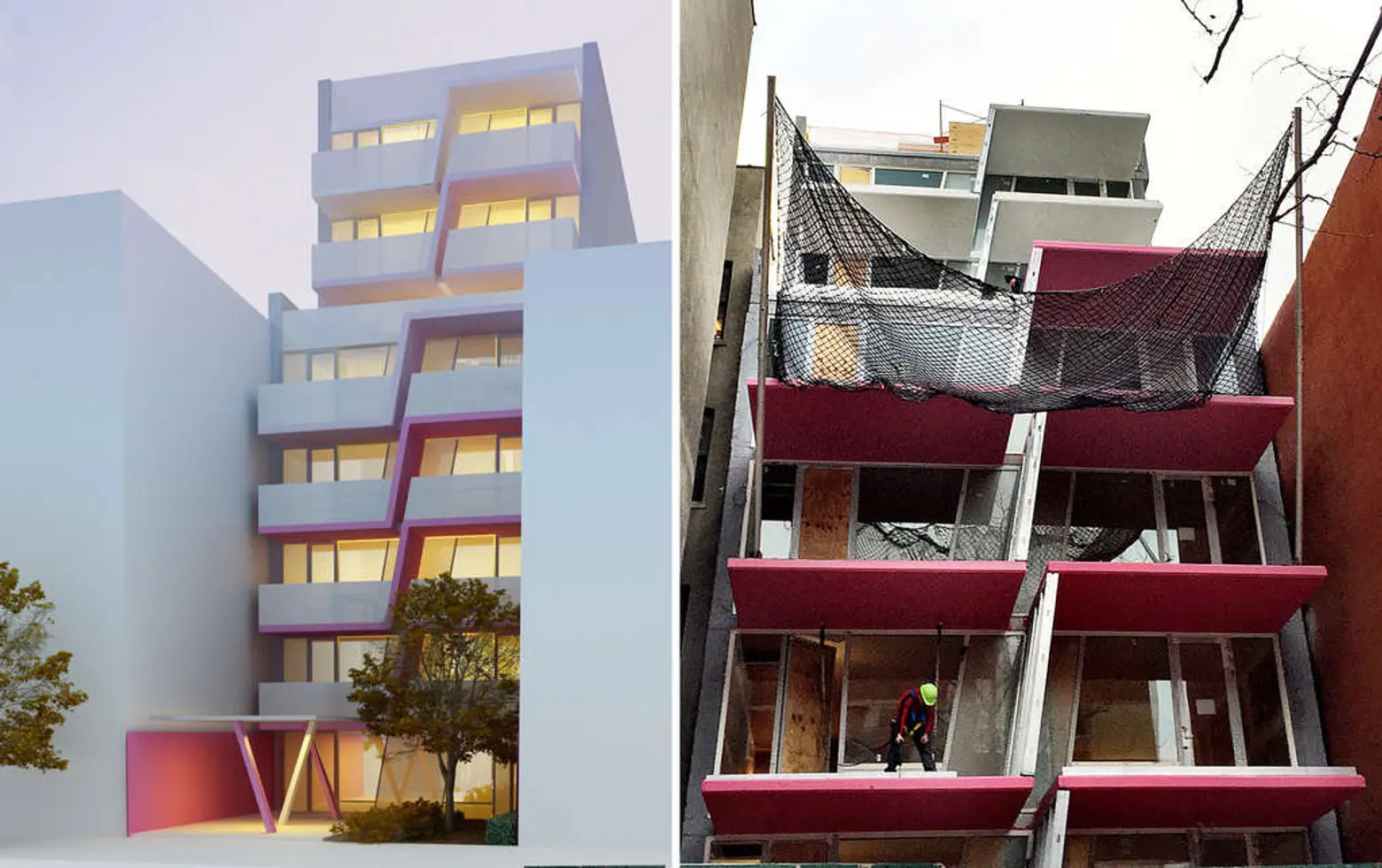 Final rendering of HAP FIVE (l), Construction progress as of January 27; CityRealty
Construction is progressing at the very Karim Rashid-esque HAP Five residential project at 329 Pleasant Avenue in East Harlem, CityRealty reports. The building's frame has been enclosed in glass and its balconies are getting the hot-pink trim chosen by neighborhood residents after a bolder color scheme was nixed. HAP Investment Developers has specified that the project will be rental apartments instead of condos; the 21,500-square-foot, eight-story new project will offer 20 apartments including studios and one- and two-bedroom units created by the award-winning designer, all of which will have open kitchens and offer access to either a balcony, terrace or backyard.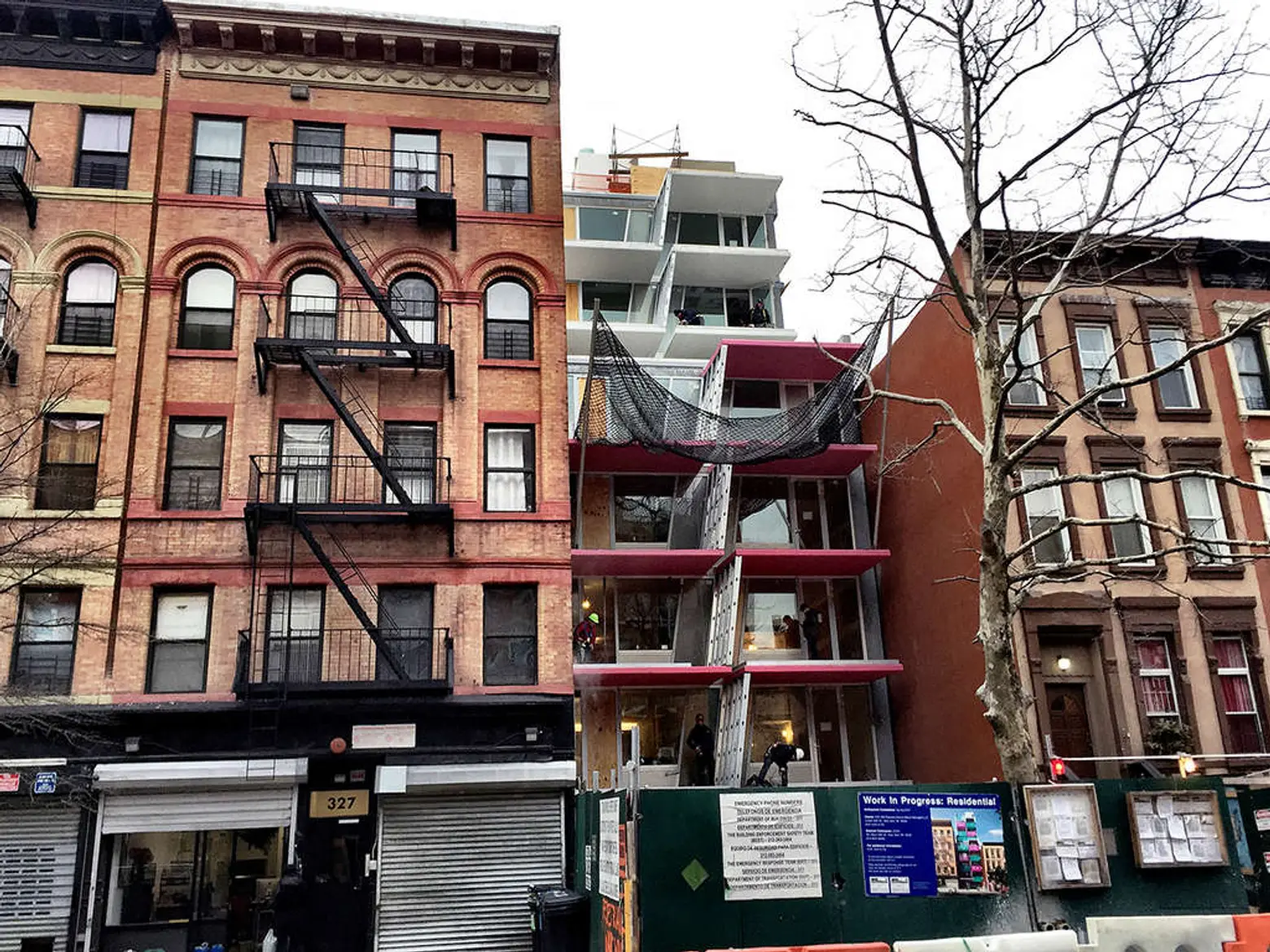 Construction photo: CityRealty
The hot pink accent color scheme–identified by Rashid as "translucent Cirrus with graduated Magenta balcony trim"–was chosen by local residents from five color concepts.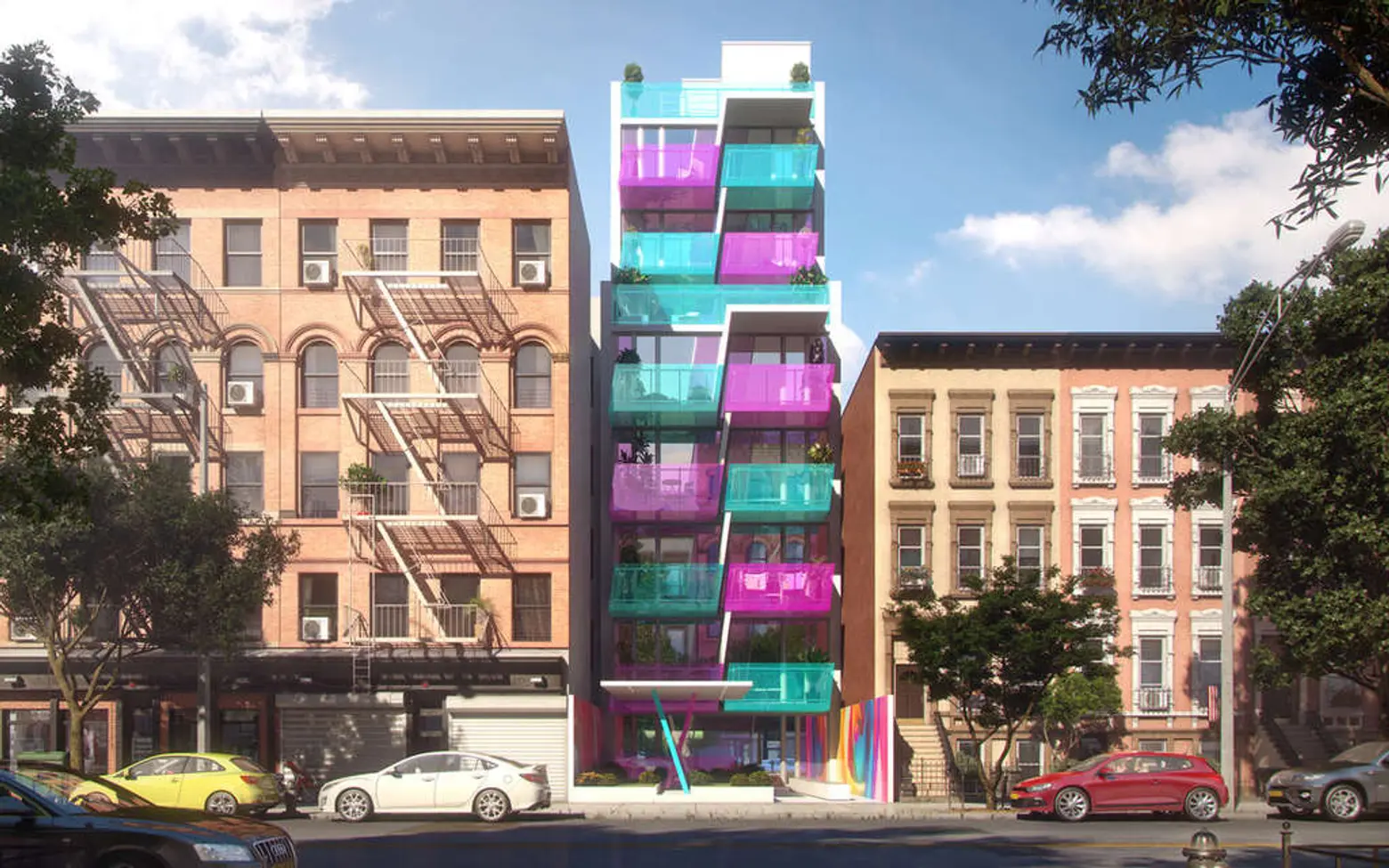 Former, more audacious design envisioned for HAP FIVE, Credit: HAP Investment Developers / Karim Rashid
As 6qft previously reported, local residents voted for the more subdued hues after opposing an even more Rashid-like scheme that included alternating magenta and turquoise enclosures on the grounds that it would clash with the neighborhood's historic buildings.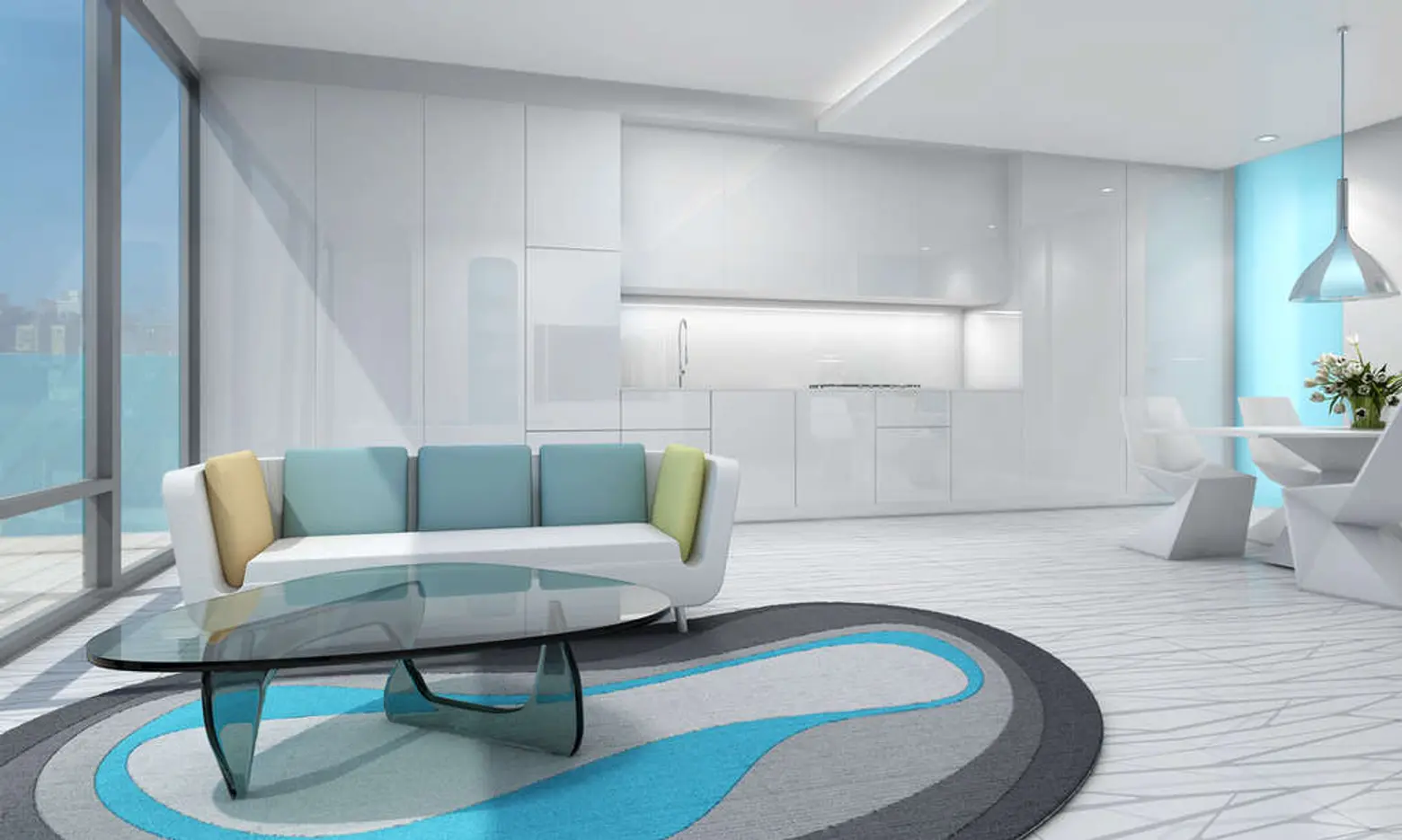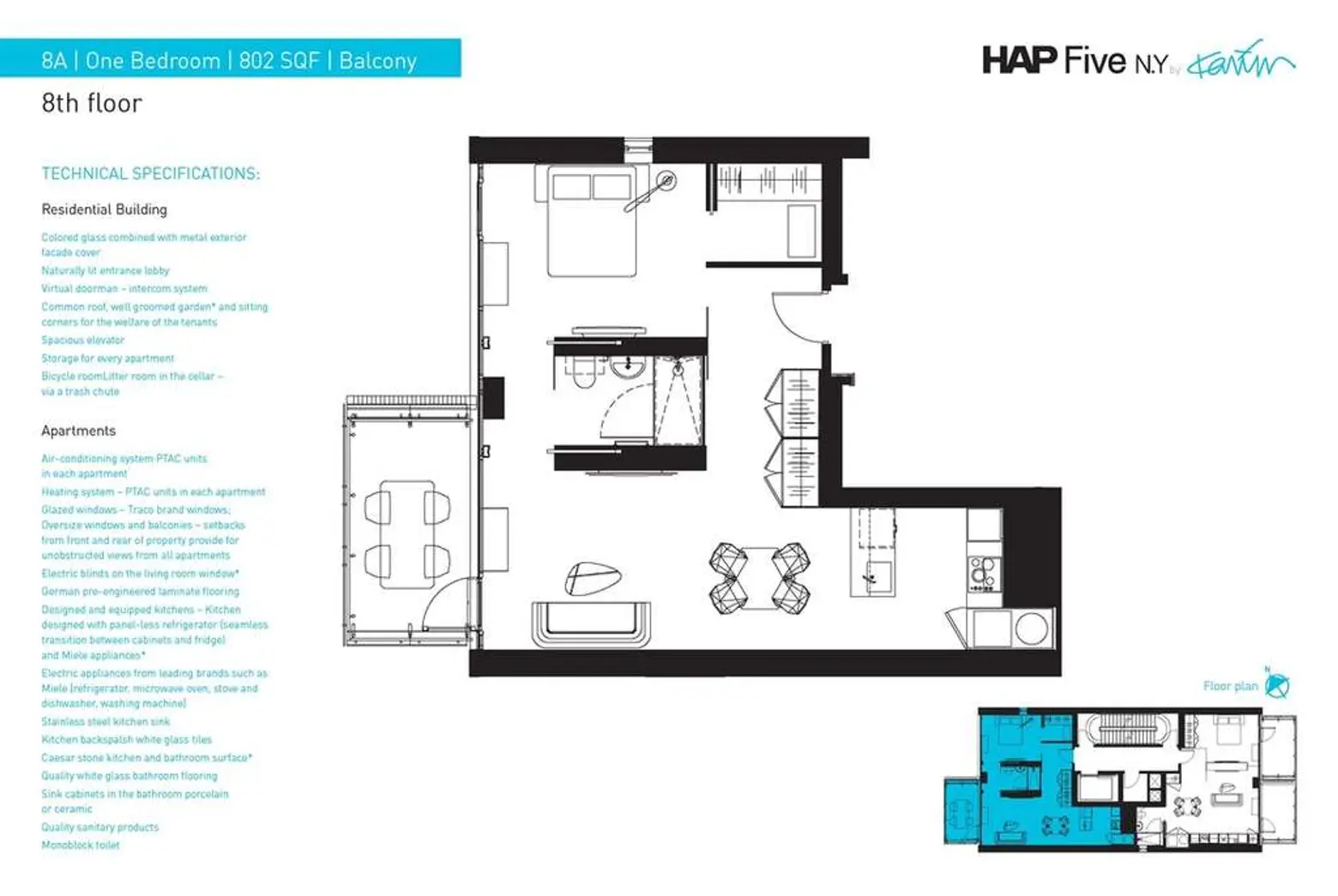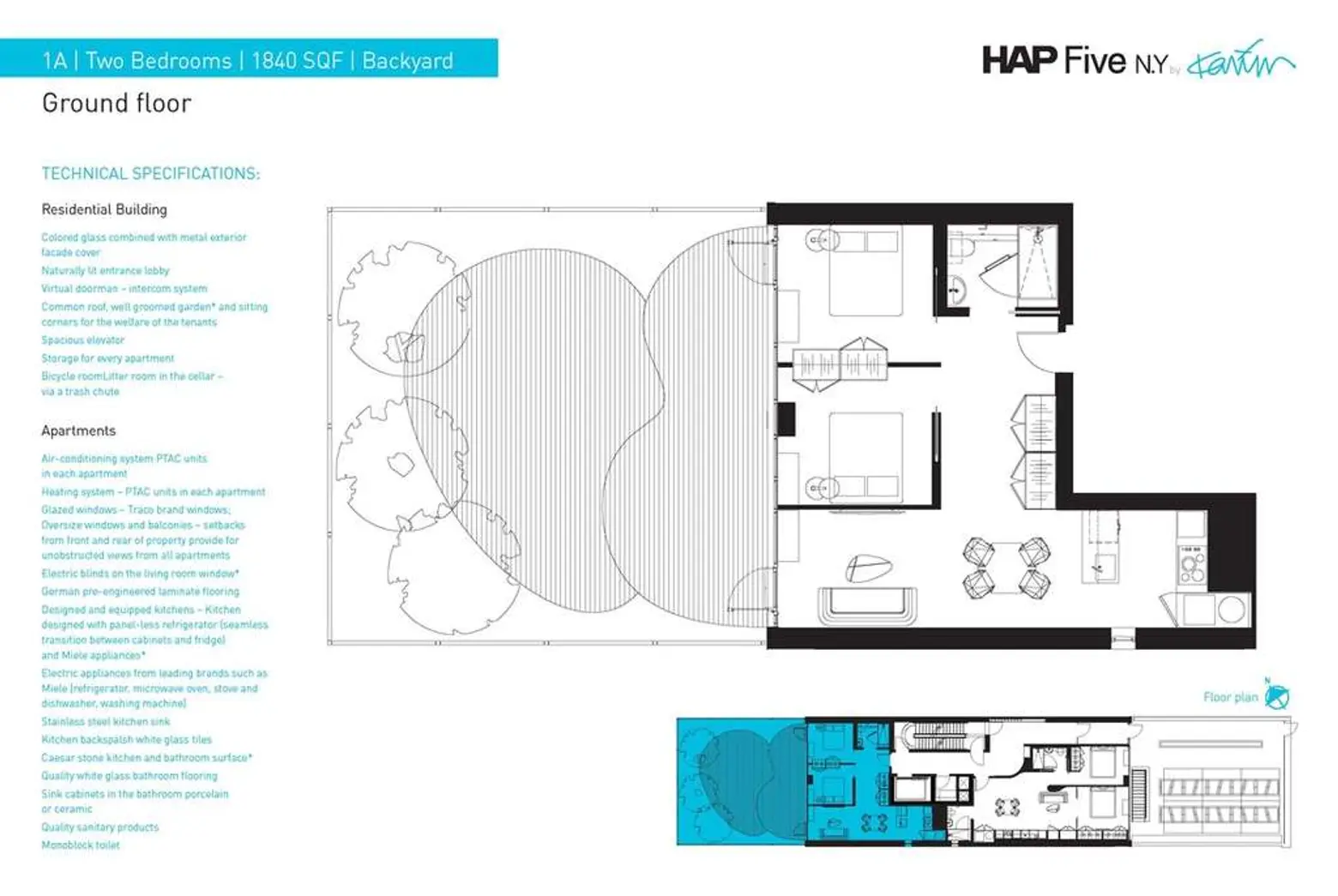 The building's apartments will maximize interior space by organizing their programmatic infrastructure (kitchens, closets) into areas that "delimit space but do not block it from natural light," according to the designer's project page. Each apartment has its own balcony, which are arranged in an S-shaped geometry that helps to disperse light throughout.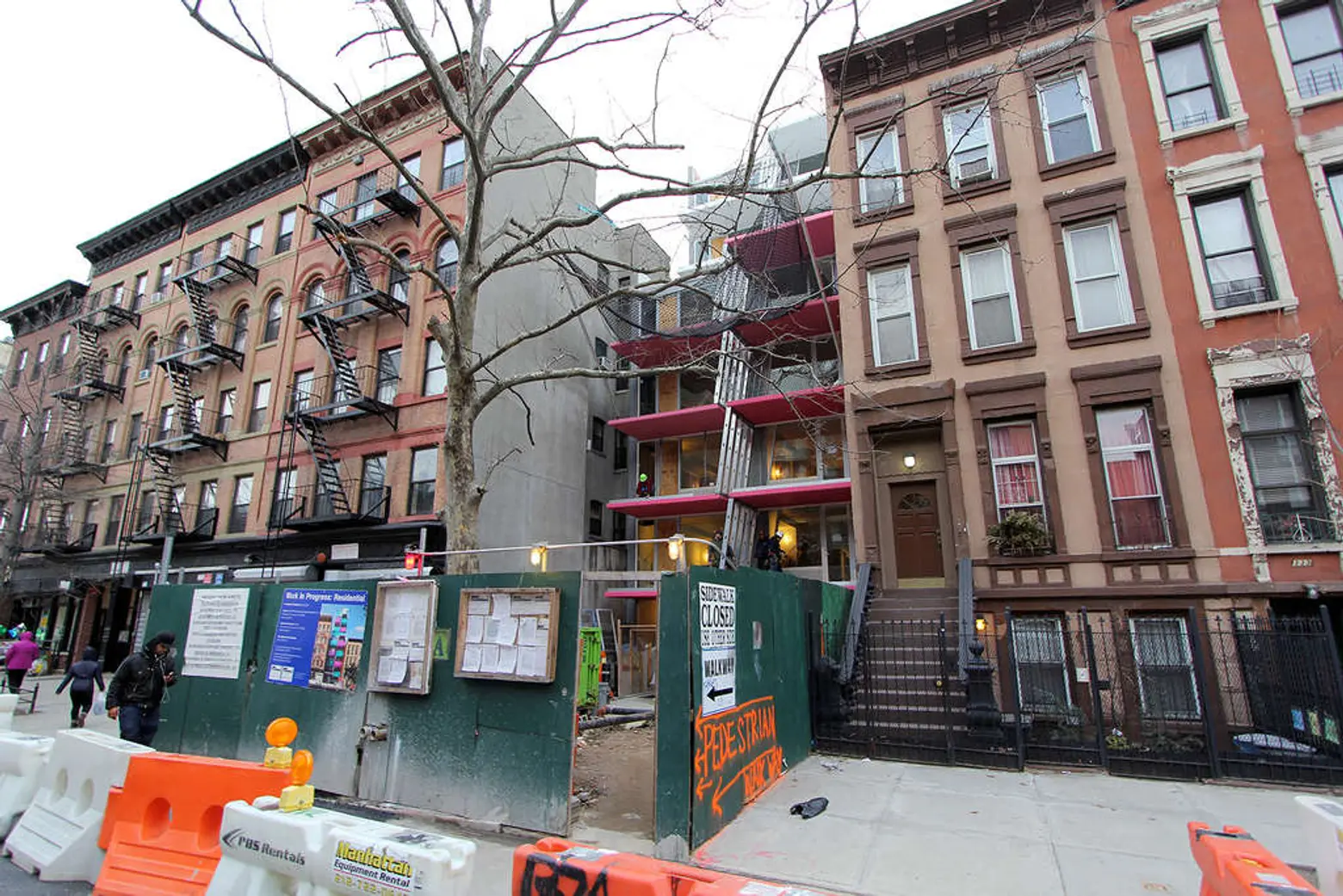 Construction photo: CityRealty
Located between East 117th and 118th Streets, the site is near the East River Plaza, Thomas Jefferson Park recreation center and pool, CUNY's Hunter College Silberman School of Social Work, and Costco, Target, and Best Buy for shopping. HAP Investment Developers is working on two other projects in East Harlem: HAP Ten at 2211 Third Avenue has topped off and HAP Two at 2338 Second Avenue is almost halfway up.
Check on future listings for HAP Five here.
RELATED:
[Via CityRealty]