INTERVIEW: Karim Rashid on His Move into Architecture and Designing Colorful NYC Condos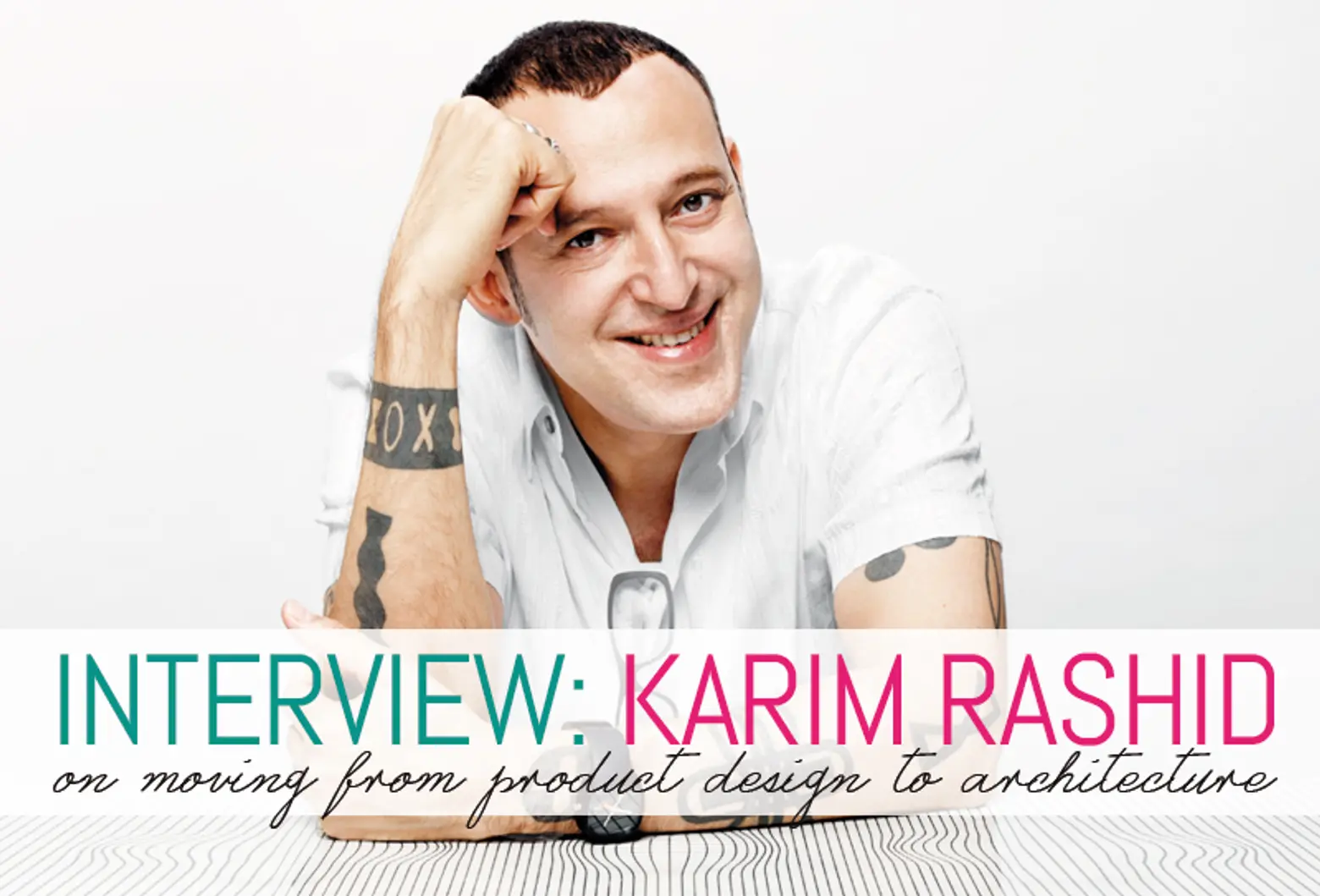 You may not recognize Karim Rashid immediately, but odds are you have at least one of his designs in your home. A staunch believer that everyone deserves access to great design no matter what their budget (it's what he calls "designocrasy"), Karim has become one of the world's most celebrated designers having brought thousands of new ideas and innovations to the widest-possible audience. As such, Karim has won hundreds of international awards, including the prestigious Red Dot, and his work can be found in more than 20 permanent collections including those of the MoMA, Centre Pompidou, and SFMOMA. Karim also calls everyone from Umbra to Giorgio Armani, Kenzo, Alessi, Artemide and Veuve Clicquot as his clients, and Time magazine once described him as the "most famous industrial designer in all the Americas".
Clearly having conquered the industrial design realm, Karim recently turned his creative eye to architecture. We recently caught up with the designer cum architect to talk about the evolution of his career and the three eye-popping HAP condos he's now got under construction for New York City. Hear what he has to say about his grand new endeavors—color, controversy and all.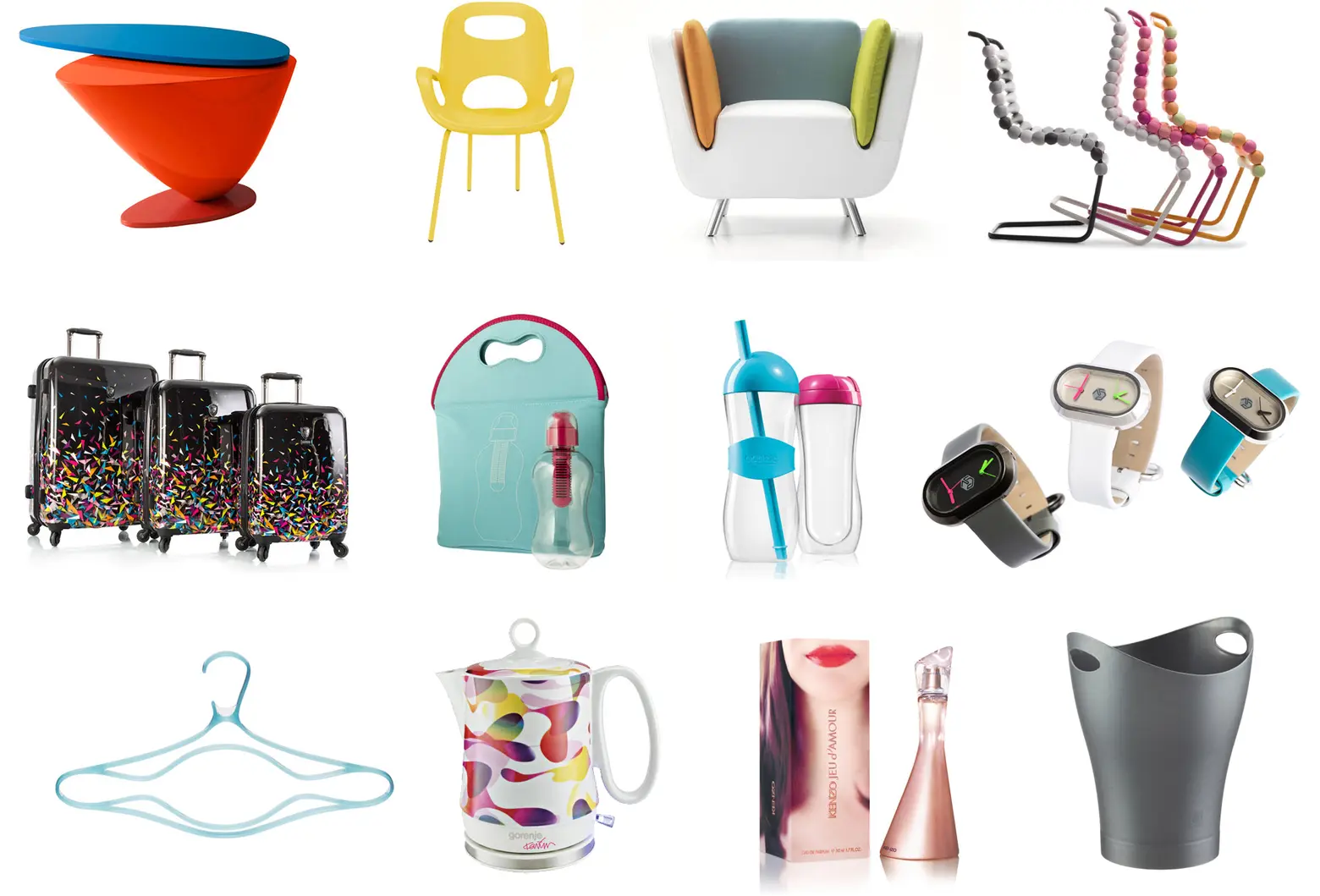 What made you want to become a designer?
Karim: I don't think I became a designer, I think I've always been a designer. I realized my life's mission at the age of five in London. I went sketching with my father in England drawing churches. He taught me to see—he taught me perspective at that age and he taught me that I could design anything and touch all aspects of our physical landscape. I remember drawing a cathedral facade and deciding I didn't like the shape of the gothic windows so I redesigned them. I drew them as ovals. I also remember winning a drawing competition for children—I drew luggage (my own ideas of how to travel). I read books from artists all over the world. I was obsessed with drawing eyeglasses, shoes, radios, luggage, throughout my childhood. Design, art, architecture, fashion, film—it was all the same to me: creation, beauty, and communication.
How would you describe your style?
Karim: First, I don't have a 'style' and I don't believe in style. My work tries to answer and speak about our technological age, and address the present subject matter at hand. I feel strong and confident in all parts of our physical and virtual creative disciplines from micro to macro. As Manfredi said—from spoon to city.
We often see architects dabbling interiors and industrial design, but it's less common to see things go the other way. What prompted your decision to move into the design of buildings?
Karim: I always saw myself as a pluralist, even when I was a student. I don't like the idea of specialization and admired creative people who touched many different aspects of visual culture. Like the whole idea of the Warholian factory; where you could move around in all the disciplines of the applied major arts. I promised myself that if I ever had my own practice, I would keep it broad and touch all aspects of our physical landscape—a cultural shaping.
How does working on such a large scale compare to working on the design of an object? Has the shift in perspective been an easy one or a challenge?
Karim: I love the larger experiential impact a condominium can have on people lives. With interior design or public space, I know that masses of people have access to my designs, and they are not just looking at it. Rather, they are physically immersing themselves inside my concepts. I feel that residents will have a great positive human experience that goes beyond just style.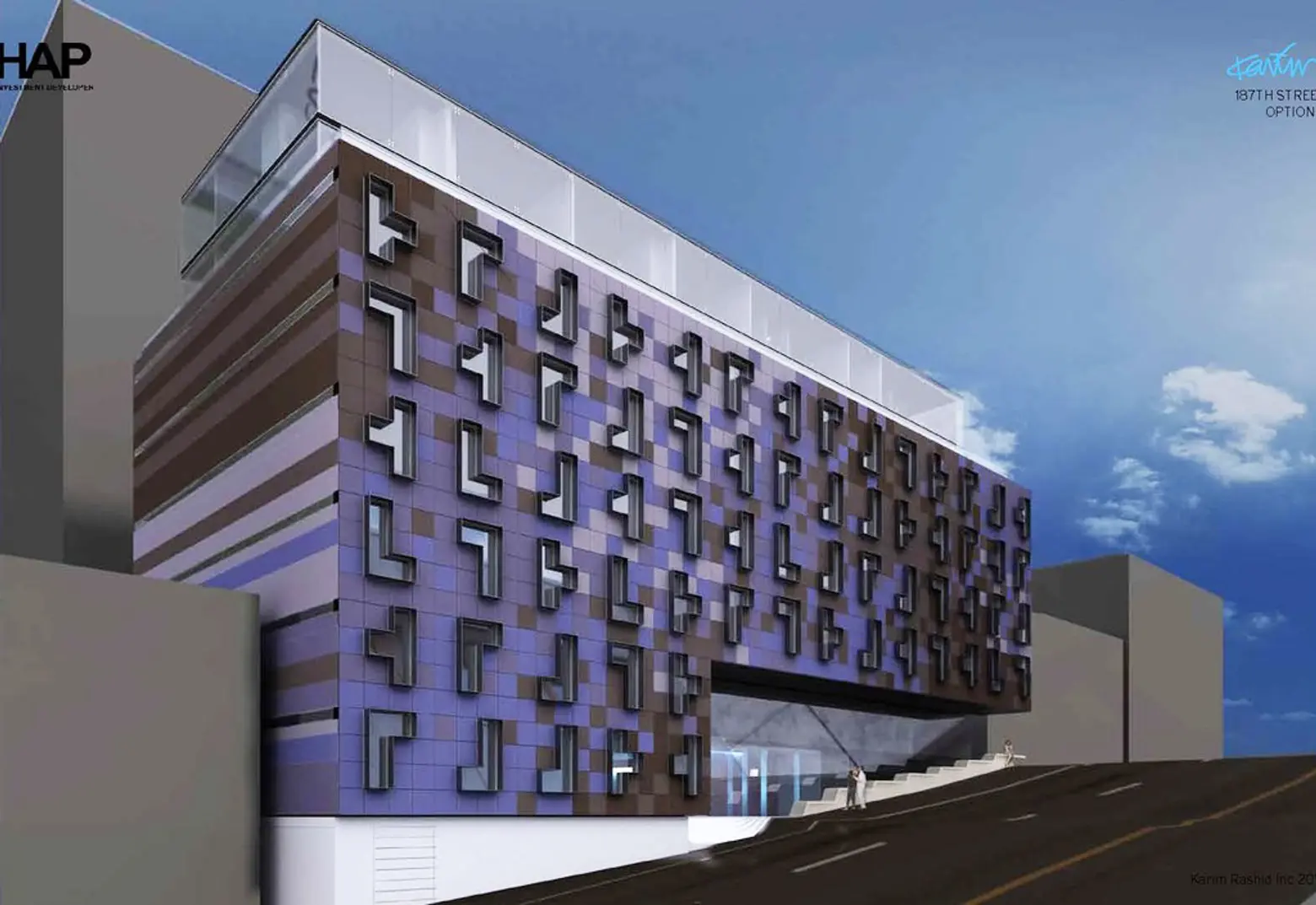 An exterior rendering of HAP Four located at 653 West 187th Street, Inwood
All HAP Four (653 West 187th Street), HAP Five (329 Pleasant Ave) and HAP Six (1653-1655 Madison Avenue) take on unique aesthetics and are all very distinct from one another. What inspired the design of each of these buildings? And how does it feel to be able to make your mark on NYC?
Karim: NYC is based on the Cartesian grid that we have created for ourselves in almost all architectural components. I always believed that architecture ultimately comes down to a system of components, but what we need are industrial elements that are more free form and flexible in their configuration as not to end up in a strict Cartesian world. Working with HAP gave me a great opportunity to play with the idea of pattern, grid, and repetition. A pattern is a way of giving richness and depth to our Cartesian landscape. For this new condominium, for HAP Four, I wanted to create a building that uses pattern, geometry, light and color to provide the luxury of wellbeing to its inhabitants.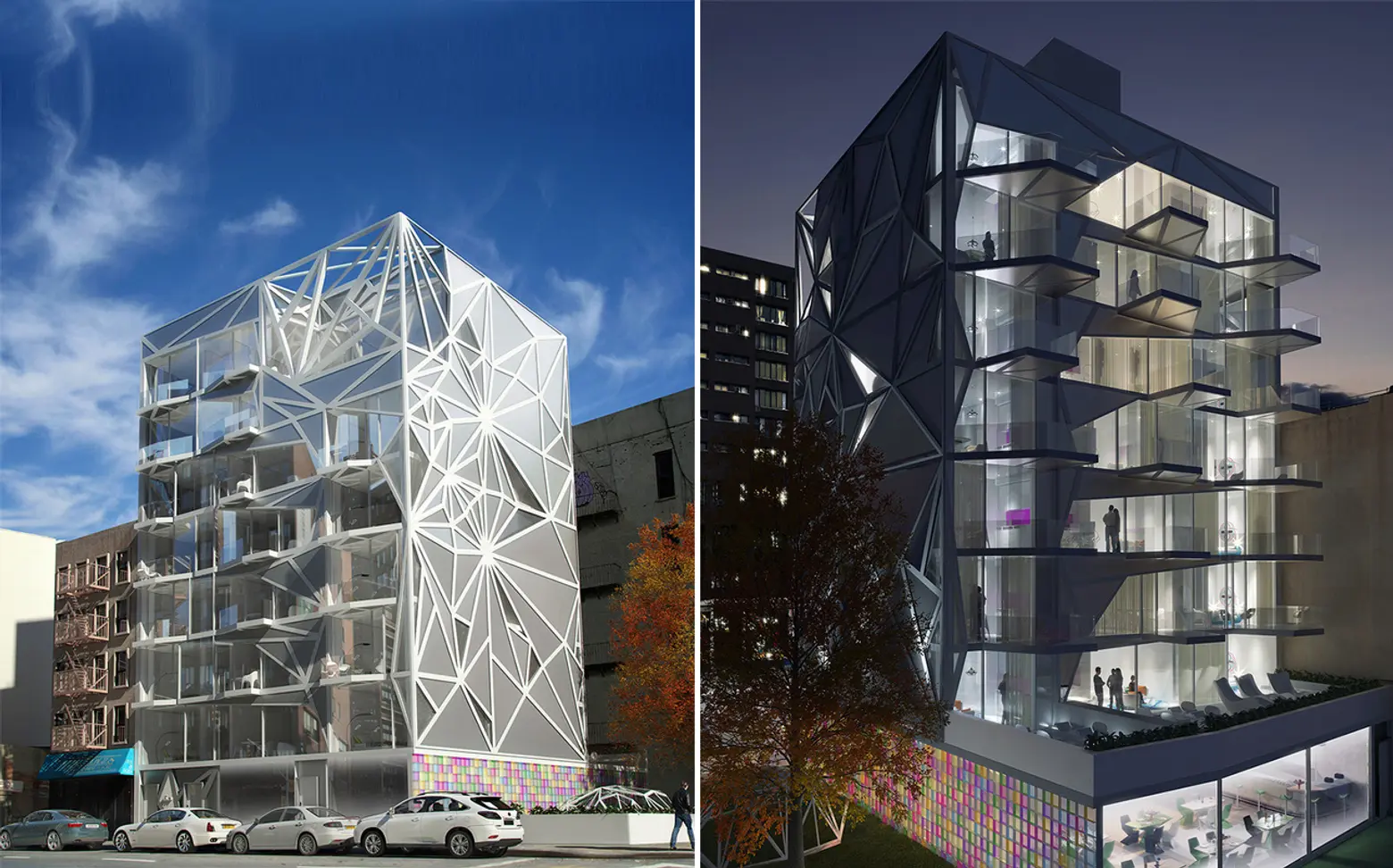 Day and night renderings of HAP Six located at 1653-1655 Madison Avenue, East Harlem
HAP Six is located on one of Manhattan's most heavily trafficked streets. The heavy passage of pedestrians and transportation make the south facade of this building a potential global billboard. The three dimensional pattern unfolds across the East and West Facades along the balcony railing giving character and playfulness to the facades while producing beautifully faceted patterns of light that filter into the living space behind.
Color is life and for me, color is a way of dealing with and touching our emotions, our psyche, and our spiritual being. There are artists that became so acutely intensive, experimental, and investigative with color like Yves Klein as well as Rothko and others. They spent most of their lives investigation in color. My career has unintentionally been an exploration of color. HAP Five stands out as a strong play of light, color and modular geometry. Here, we used the balcony as a design feature to generate dynamic play and variety along the facade of the building. The colored glass railing gives character and playfulness to the facade while producing beautifully colored light that penetrates into the living space behind. Each unit receives the large, yet intimate space that extends the senses beyond the interior, making the apartment feel bigger and brighter than it actually is.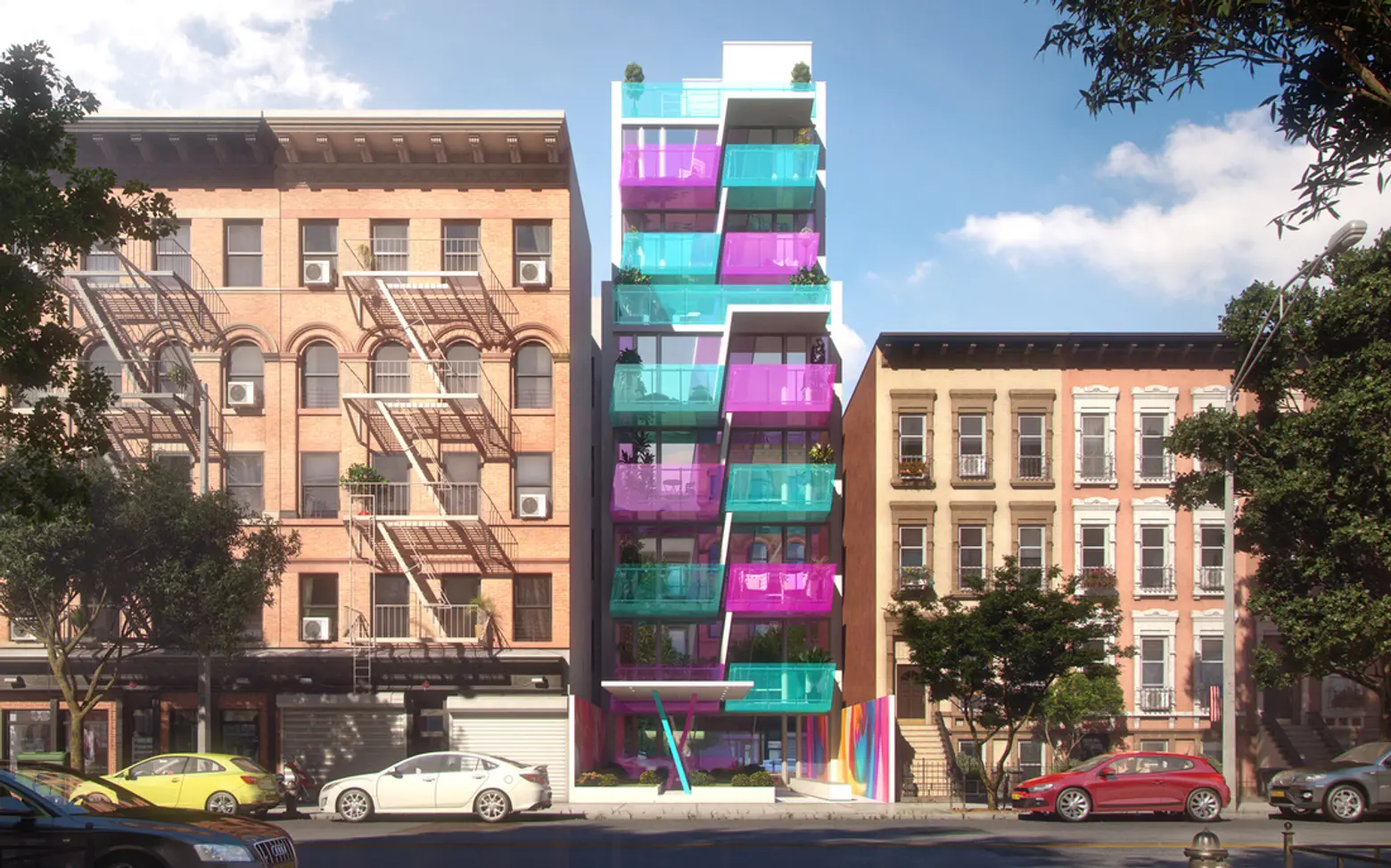 Exterior rendering of HAP Five located at 329 Pleasant Avenue, East Harlem
The color scheme of HAP Five (329 Pleasant Avenue) has received mixed reviews. What was your motivation in opting for cyan and watermelon over something more subdued?
Karim: An outside firm did the original render of that building and the colors were too saturated. If you were to see the original that my office created, you would see it's much more subdued. However, contemporary design tends to be cold, alienating, and sometimes very inhuman. I'm interested in showing the world how a contemporary physical world can be warm, soft, human, and pleasurable and color plays a large part of the warmth of my designs. I use colors to create form, mood, feeling, and to touch the public memory. Color is not just 'is' and is not intangible—it is very real, very strong, extremely emotional and has a real physical presence. I'm also thinking about using colors to create and work with the experience, or the human engagement of that certain task or function.
You often talk about the "democratization of design" driving your work. How did that manifest in these three buildings?
Karim: High design affordable to all is our human right! The HAP residences are projects in "designocrasy" and since we are building on very low budgets, the savings are passed onto the buyers so that the price pinpoints will be excellent and more 'entry level' apartments for younger people. Even though I also design luxury, I don't design for wealthy people. I design for everyone. The design had to be very smart, maximize choices and use materials to have maximum impact. This was a dream project for me to realize the philosophical tenets I have been preaching for so many years. The budget constrains were challenging, but we were able to find solutions and suppliers that provided high design for little cost. Design doesn't always have to be costly; one can design high design with little money.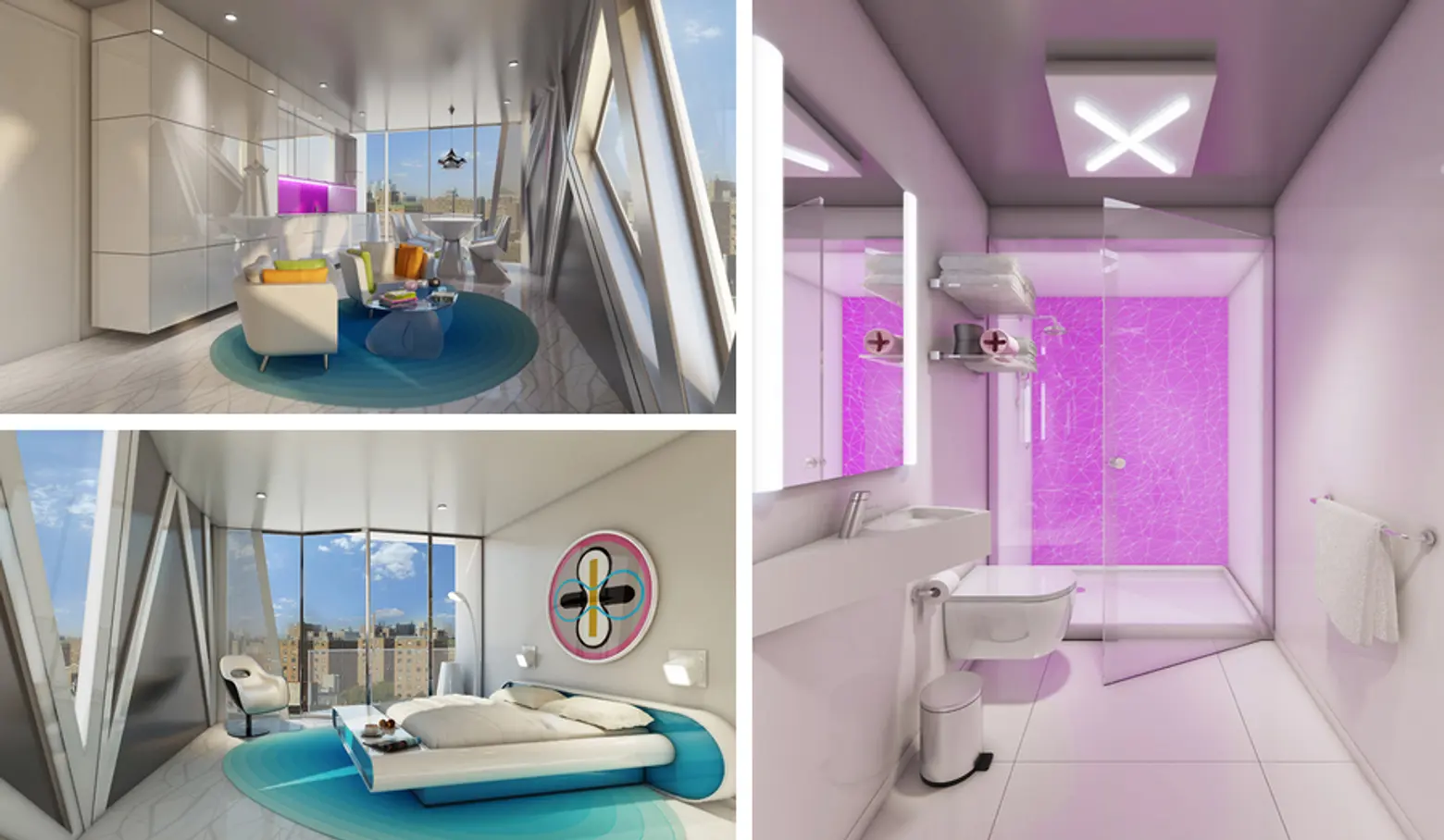 Interior renderings of one of the HAP Six apartments
You are very eco-conscious. What are some of the sustainable/green measures you have taken with the HAP developments?
Karim: The ideal dwelling is one that utilizes technology seamlessly, from construction to human interaction, to create new traditions, shape new experiences, embracing family and community and be as sustainable as possible. We used biodegradable flooring throughout made by Parador flooring. All lighting in the buildings is either LED or fluorescent, which are low energy consumption. In addition, the buildings were built to the latest NYC building codes, which have continually evolved to be the most recent, and efficient energy code to date. The essence is to design spaces that meet the changing social behaviors of today; that are a mirror of the time in which we live.
Do you have any other buildings on the drawing board we should know about?
Karim: I'm presently designing hotels in Kuala Lumpur, Tel Aviv and Hannover; Kado Karim luxury condominiums in Jurmala Latvia (24 apartments); a restaurant and condominium  in Tangier; condos in Tel Aviv, Miami, Montreal, South America; and a shopping mall in St. Petersburg.
İt took me so long to break into architecture and now the momentum is here. I'm thrilled to design buildings where I can design every aspect of them from the door handles to the branding, to the furnishings to the other structures.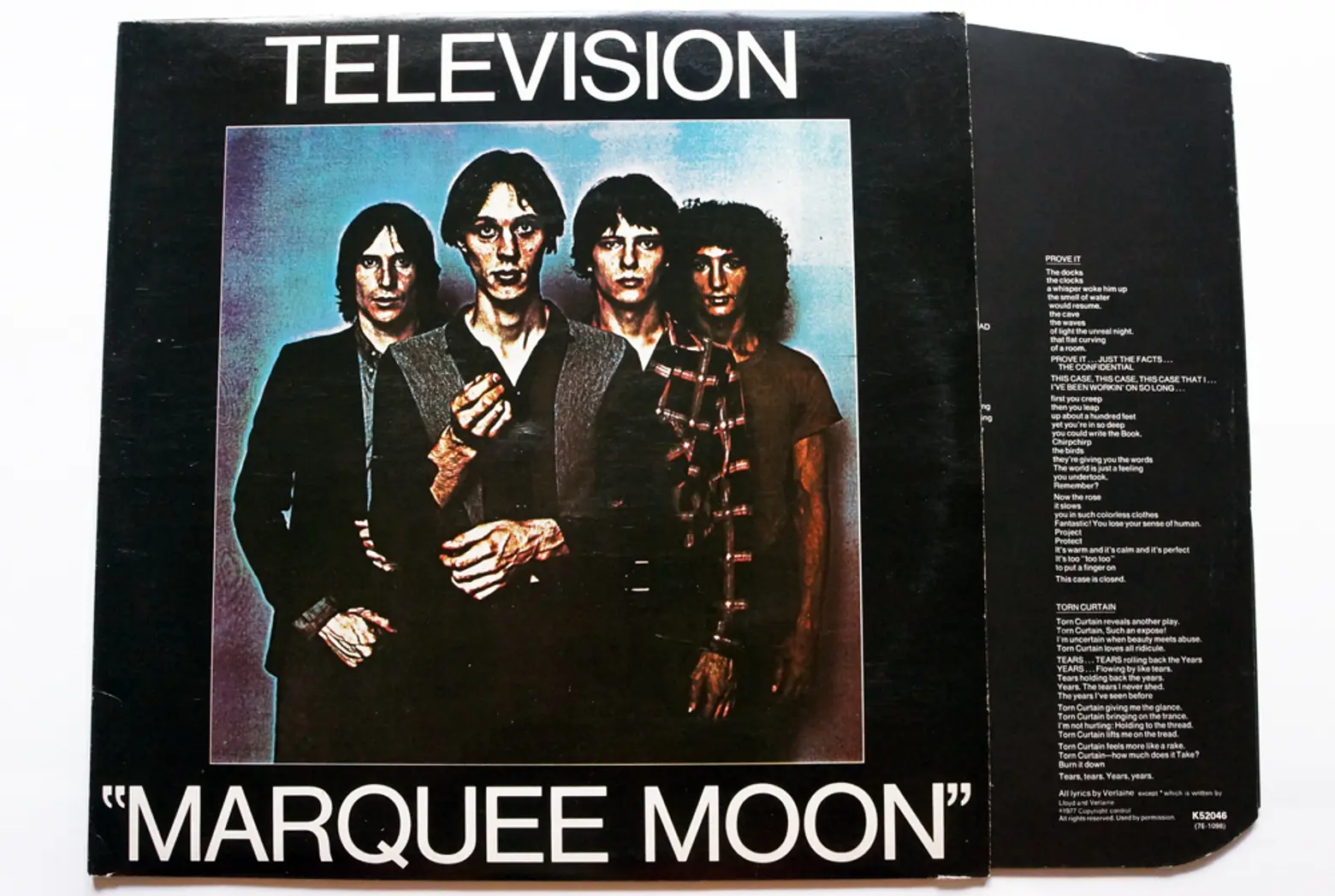 Image via WikiCommons
Last question: What 10 objects do you think describe NYC best?
Karim: Buildings and natural landmarks tend to describe cities best. However, objects are more difficult. I would say piled up trash, hot dog vendors, metrocards, yellow taxis, the Vignelli subway map, MET museum badges, Television's album Marquis Moon, the inflatable anti-union rat, the 'I <3 NY' logo by Milton Glazer, and the Chermayeff 9 sculpture. But I should note that these are not objects I necessarily like or endorse!
[HAP NYC official site]
[Karim Rashid official site]
All images courtesy of Karim Rashid unless otherwise noted