Interior Renderings Revealed for Central Park South's Brand New 1,210-Foot Supertall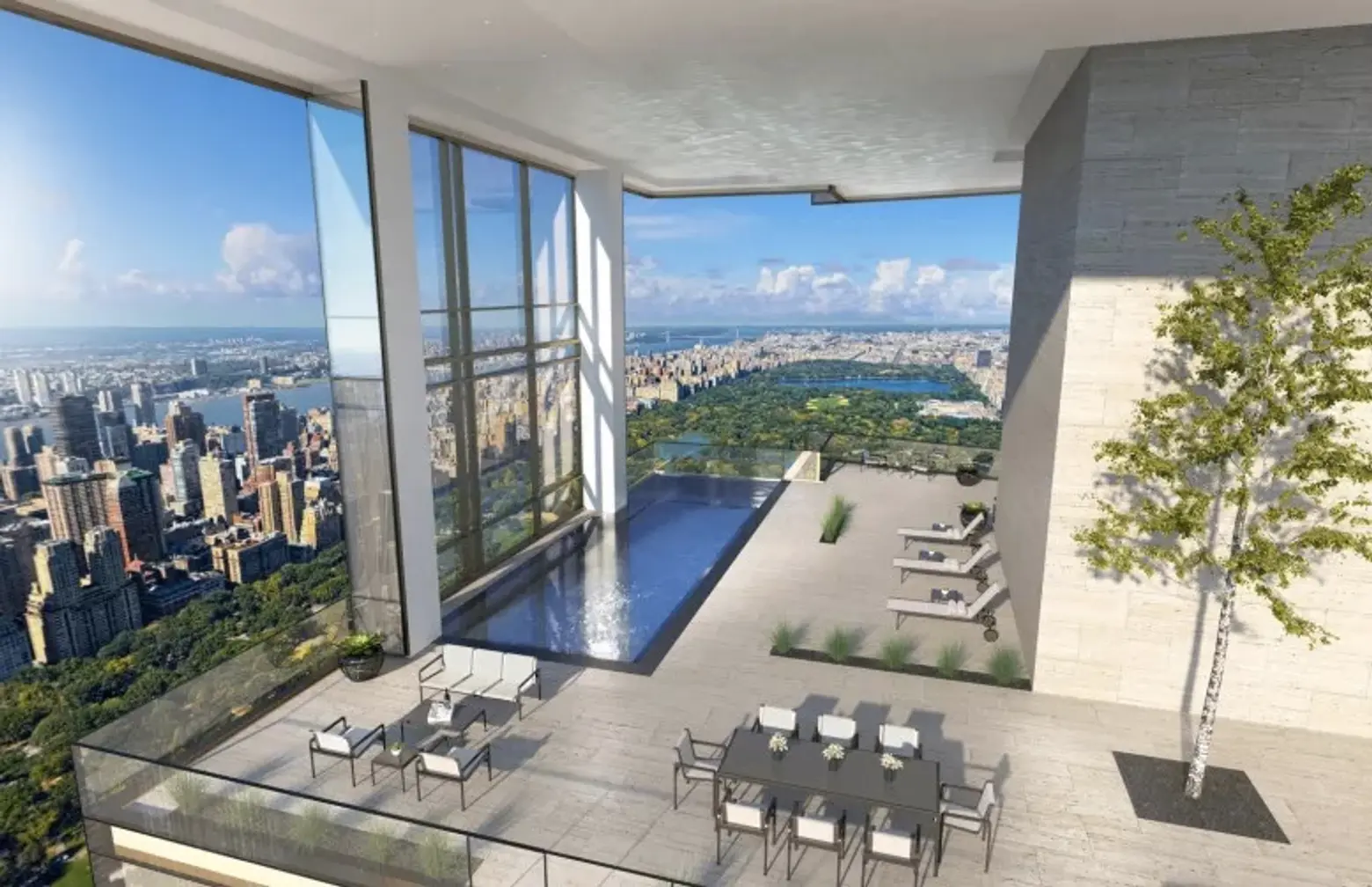 Last week, the first exterior images of Central Park South's new supertall 1 Park Lane surfaced. Now NY YIMBY has obtained additional renderings of the 1,210-foot condo tower being designed by Handel Architects, showing off what the interiors could look like, and, most notably, the kinds of views afforded by the multi-million-dollar perches above.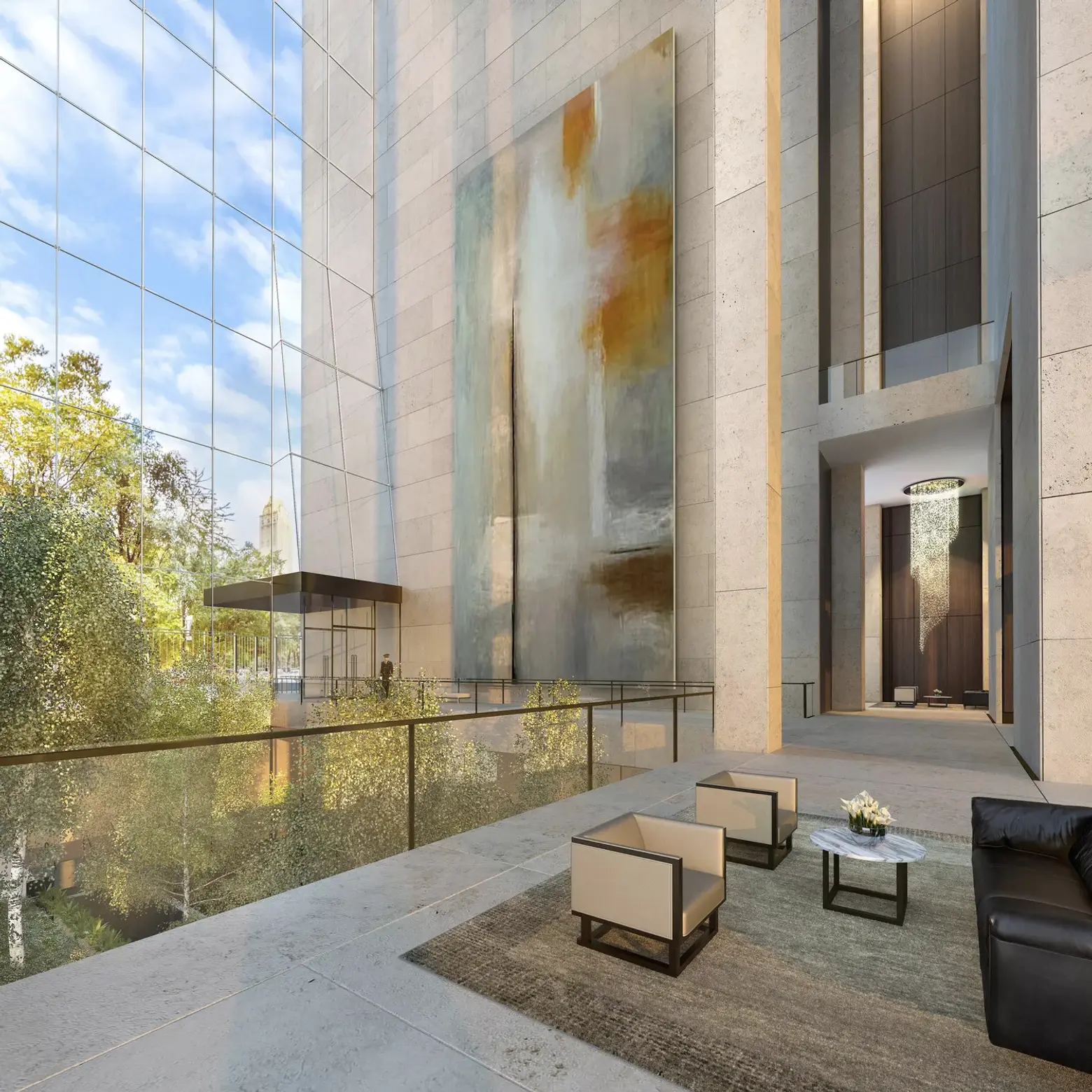 The new luxury tower will rise atop a gutted Helmsley Park Lane Hotel. As YIMBY notes, as required by zoning, developer Witkoff must keep a percentage of the former structure in the new construction. As such, the new tower will use parts of the original hotel at its base to create a dramatic 200-foot tall entry foyer that will be partially encased in glass. Seen above, the juxtaposition of the stone and glass is actually quite nice, and from another vantage offers an appropriate nod to the modern-meets-historic nature of the new development.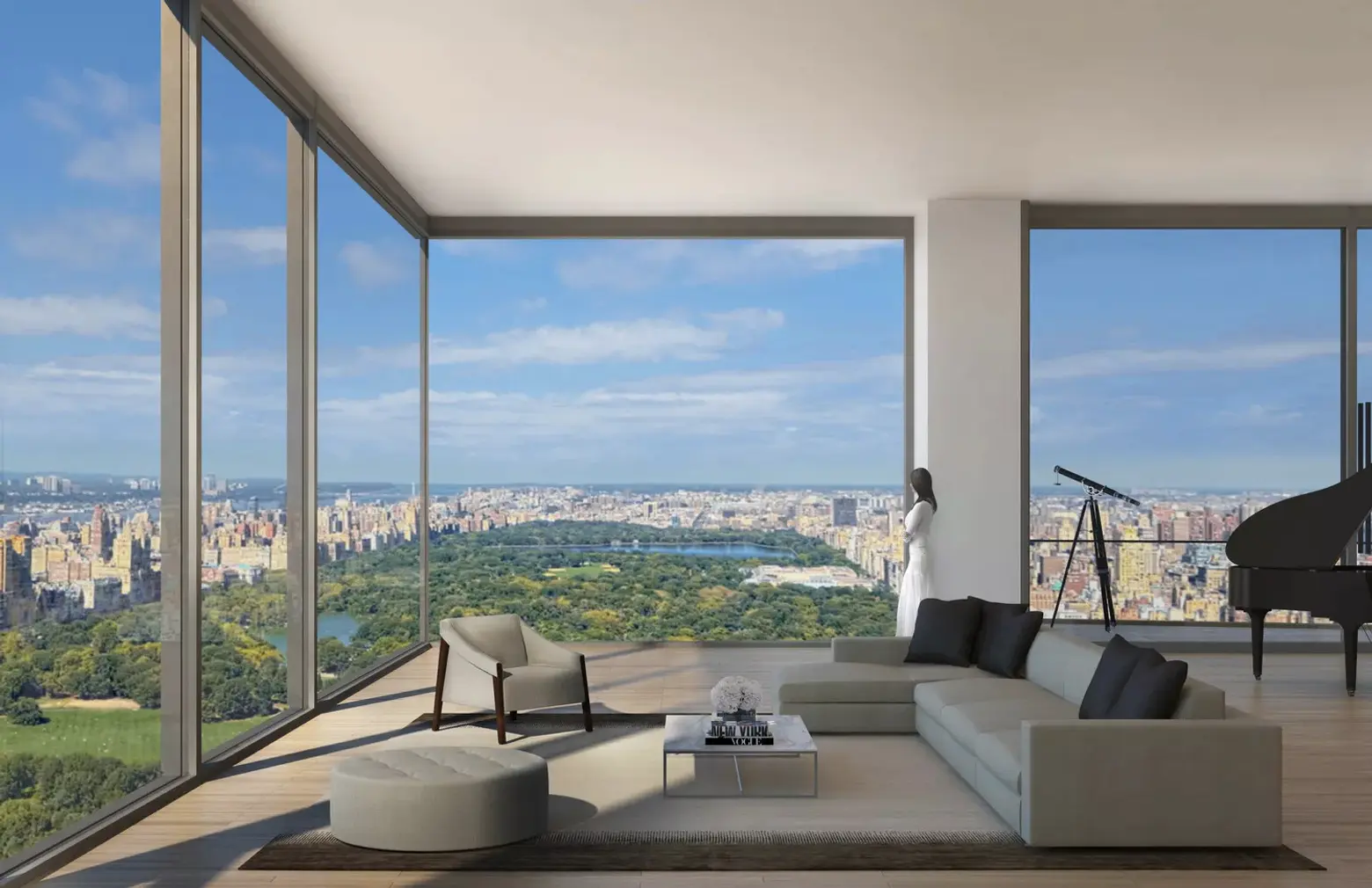 Above the historic base will be around 88 condos, all of which will feature private terraces and sweeping Central Park views. The ceilings will reach 15.5 feet, and windows will be 10 by 14 feet with mitered glass corners. The entire building will measure 350,000 square feet.
Image created by CityRealty
Construction costs are estimated at $1.7 billion and its sellout is expected to garner its developer a revenue of $2.3 billion. Yes, welcome to Billionaires' Row, folks.
More images of the interior and the exterior can be seen in our gallery below.
[Via NY YIMBY]
[Stay up to date on 1 Park Lane listings at CityRealty]
RELATED:
Renderings by Handel Architects via NY YIMBY and CityRealty courtesy of Witkoff