19th-century abolitionist home in Downtown Brooklyn is now a city landmark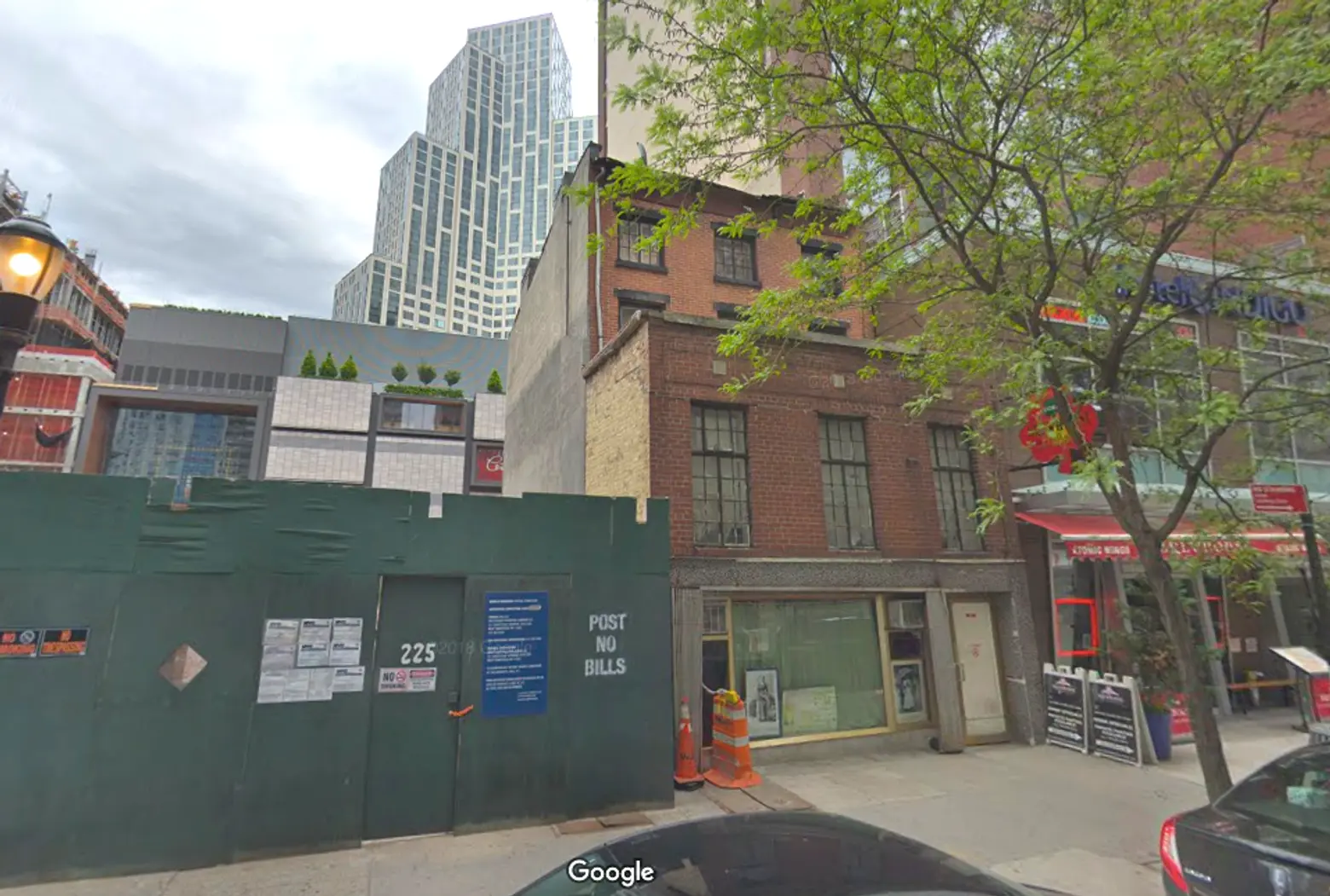 227 Duffield Street; Map data © 2020 Google
The Landmarks Preservation Commission on Tuesday voted to designate a Brooklyn property that was home to known abolitionists, likely saving it from demolition. Harriet and Thomas Truesdell, members of the anti-slavery movement before the Civil War, lived at the Greek-Revival row house at 227 Duffield Street from 1851 to 1863. The commission recommended 227 Duffield for designation because it represents a rare surviving home to known abolitionists and marks Brooklyn's pre-Civil War abolitionist movement. The push for landmarking the site was accelerated in 2019 when a developer filed permits to raze the three-story structure and replace it with a much taller mixed-use building.
"The battle for justice in this country always has been – and always will be – fought in the heart of New York City," Mayor Bill de Blasio said in a statement. "Black History Month in this city means more than just words. It means honoring the legacy of the Black New Yorkers who came before us. I'm grateful to every advocate and community leader who made this day possible, and this city will continue to stand with you in the future."
While some verbal accounts of the house list it as a stop on the Underground Railroad, the commission's research staff could not confirm this. The staff recognized the danger and secrecy of housing fugitive enslaved people during this time, which makes Underground Railroad activity difficult to confirm.
The house remained in the Truesdell family for about 70 years until 1921. Although there were alterations to the property, including a two-story commercial extension and the removal of the front and rear porches, the facade, window surrounds, and cornice all remain original.
In 2019, Samiel Hanasab filed an application with the Department of Buildings to raze the current property to make way for a 13-story tower that would feature office space, 21 apartments, and parking for nearly 100 cars. Hanasab told Gothamist in August 2019 that if his project was approved he would build an African American museum in the basement of the new building."I have a high respect for African Americans," Hanasab told the website last year. "This project will be in the basement."
As 6sqft previously reported, the house was almost seized by eminent domain during the 2004 Downtown Brooklyn Redevelopment Plan, after a lawsuit filed by South Brooklyn Legal Services on behalf of former owner Joy Chatel, who passed away in 2014, forced the city to agree to a settlement. In September 2007, Duffield Street between Willoughby and Fulton Streets was renamed Abolitionist Place.
Although preservationists and historians have long called on the city to recognize the significance of the building, Hanasab's plan to build an apartment tower accelerated their effort. During the public hearing on the property's designation, more than 40 people spoke in favor of landmarking 227 Duffield, including Attorney General Letitia James, Council Member Stephen Levin, and a number of preservation and racial justice advocacy groups, and over 80 letters in support of designation were submitted.
Now preservationists and some local officials are pushing for the LPC to reconsider their decision to not designate another city property with ties to abolitionists. A two-story wood-frame home at 857 Riverside Drive in Upper Manhattan was owned by anti-slavery activists John Newhouse and Dennis Harris, who may have also been an Underground Railroad conductor.
Despite a demolition permit filed by the current owner, the commission last fall still rejected landmark status for the home because of the architectural alterations made to the original structure. But as 6sqft reported, there may still be hope for the property. The LPC published a new "equity framework" last month that aims to ensure diversity and inclusion in designations.
RELATED: 
Editor's note 2/2/21: A version of this post was originally published on June 30, 2020, and has since been updated.