Historic Downtown Brooklyn townhouse with strong abolitionist ties in danger of demolition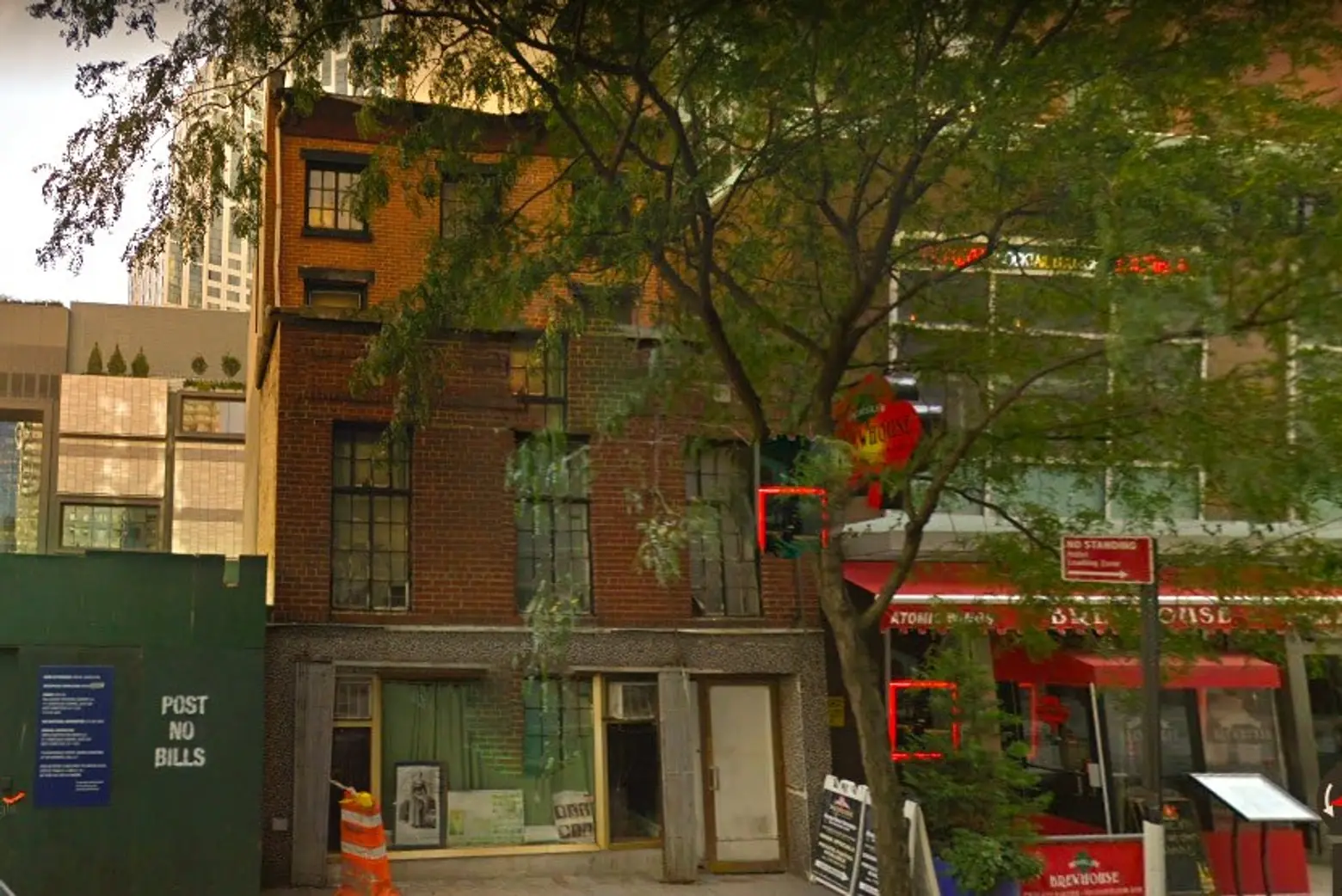 Just across the street from Willoughby Park, where the city is planning a memorial to commemorate the abolitionist history of Downtown Brooklyn, the townhouse at 227 Duffield Place—once the home of prominent abolitionists Thomas and Harriet Truesdell and believed to be a stop on the Underground Railroad—is facing an uncertain future. As Brownstoner reported, demolition plans were filed with the city's Department of Buildings on June 5 and an eviction notice has been posted at the site.
The house narrowly escaped being seized by eminent domain during the Downtown Brooklyn Redevelopment Plan in 2004 when protests from preservationists and a lawsuit filed by South Brooklyn Legal Services on behalf of the owner at the time, Joy Chatel, who passed away in 2014, forced the city to agree to a settlement. In September 2007, Duffield Street between Willoughby and Fulton Streets was renamed Abolitionist Place.
This time around, it's the current owner and developer Samiel Hanasab who is pursuing the demolition, though he has yet to reveal what his plans for the site entail. As Brownstoner reported, Hanasab has a history of problematic real estate dealings and is behind the demolition of a notable Italianate villa on Clinton Avenue in Clinton Hill.
Brooklyn-based criminal justice nonprofit Circle for Justice Innovations started a Change.org petition last week, which has already gathered 1,037 signatures. "With a lack of African American historical sites in Brooklyn, we cannot stop at the installation of statues recognizing historical figures. We must also work to preserve the physical movements of our ancestors," the petition reads. "The property embodies the role Brooklyn and New York City played in the Abolitionist movement at a time when the Fugitive Slave Act was the law of the land. We cannot allow such an invaluable piece of our history to be erased."
The petition is directed in part to the Landmarks Preservation Commission, who refused to support the preservation of the building in 2004-07. Then chair Robert Tierney said the property would be "better served by the program of memorialization." But now the LPC is reviewing the matter, as an LPC spokesperson confirmed to Brownstoner. Council Member Stephen Levin, Assemblywoman Jo Anne Simon, and Congresswoman Nydia Velázquez have all confirmed their support for landmarking.
[Via Brownstoner]
RELATED: