Here's where to donate to support Asian communities in NYC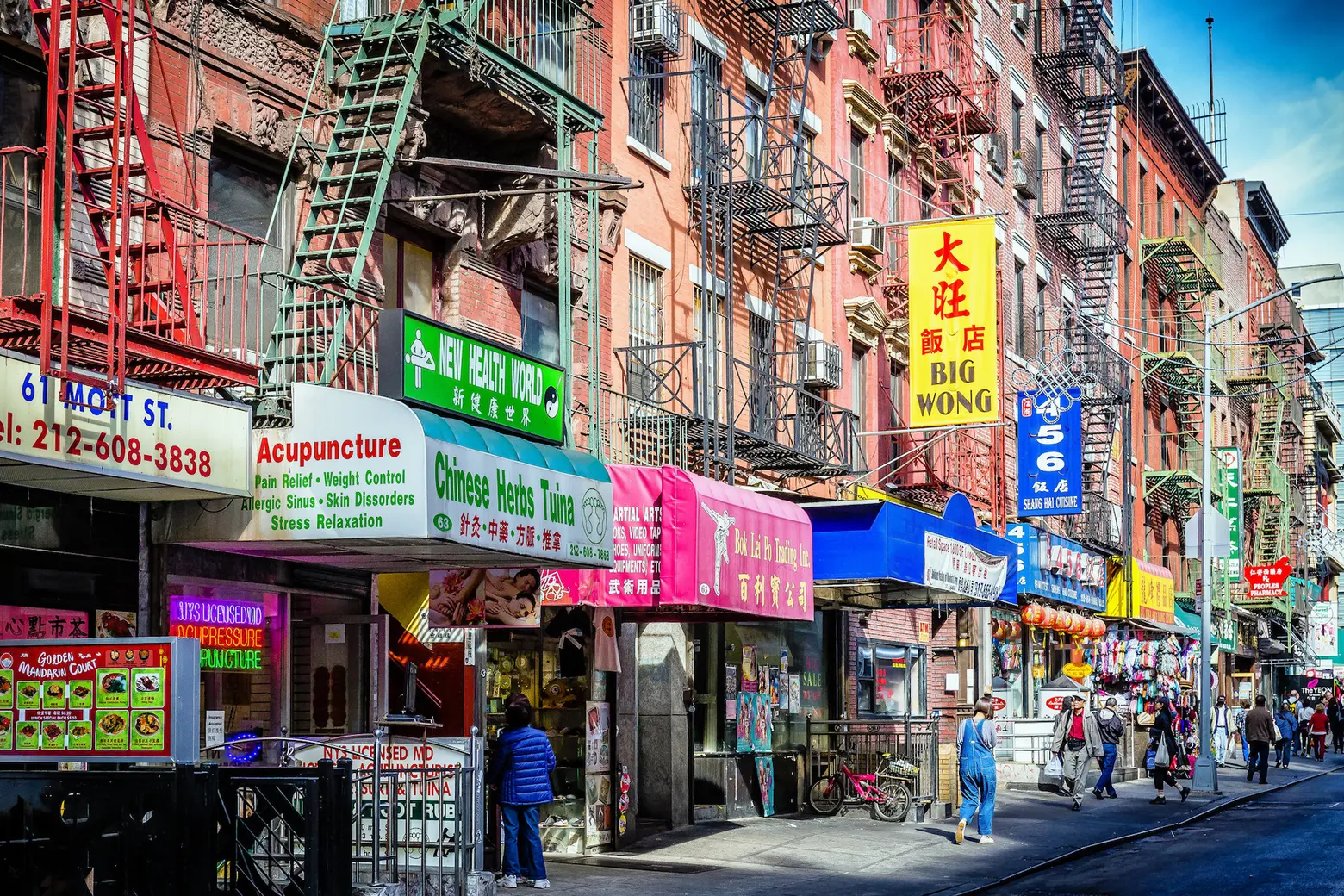 Before the coronavirus even hit New York City last year, anti-Asian racism and xenophobia struck the city's Chinatown neighborhoods, affecting the residents and many small businesses. Throughout the pandemic, there has been a significant increase in harassment and violence against Chinese and other Asian New Yorkers, particularly stemming from racist misinformation about COVID-19. As The City reported, the Commission on Human Rights, recorded 205 cases in 2020 involving anti-Asian incidents, a nearly "sevenfold rise" compared to 2019. Hate crimes and attacks directed at Asian Americans have continued into 2021, in New York and across the country. Ahead, we've put together a list of local organizations to donate, for those looking to support Asian communities across the five boroughs. While incomplete, the list can serve as a starting point and will be updated.
Mayor Bill de Blasio this week launched a new toolkit aimed at addressing anti-Asian bias and hate. Find it at nyc.gov/stopasianhate. "We will NOT tolerate hatred and discrimination of Asian New Yorkers," de Blasio tweeted earlier this month. "Hate crimes go against everything we stand for in New York City. We need to come together to eradicate the hate in our communities and build a stronger, more compassionate city."
Asian Americans for Equality
Founded in Manhattan's Chinatown in 1974, Asian Americans for Equality (AAFE) is a leading housing, social service, and community development organization. The non-profit connects New Yorkers to safe housing, tenant counseling, social support programs, and senior and immigration services, all of which have become even more important during the COVID-19 crisis. Donate here.
The Asian American Federation
For over three decades, NYC-based Asian American Federation fights Anti-Asian racism and empowers pan-Asian American communities through research, policy advocacy, community organizing, and by supporting 70 nonprofits that serve low- and moderate-income households. Help the nonprofit fight anti-Asian hate crimes by donating to a GoFundMe campaign or directly to AAF's COVID-19 Recovery Fund. If you have experienced anti-Asian racial bias, report the incident using AAF's online form.
Think! Chinatown
Think! Chinatown connects local businesses and organizations with resources, promotes community outreach and civic engagement, and celebrates the heritage of the neighborhood with a variety of cultural and arts programs. Donate to the group's ongoing community projects here.
Heart of Dinner
To combat food insecurity and isolation experienced by Asian American seniors in Chinatown, both of which have heightened tremendously during the pandemic, Heart of Dinner delivers fresh meals using local ingredients to those most vulnerable. Since March, the volunteer-led effort has delivered over 53,500 meals and raised $200,000 in revenue for local businesses. Support Heart of Dinner's mission by delivering meals, working behind the scenes, writing notes, illustrating packages, hosting fundraisers, or simply by donating here.
Send Chinatown Love
After witnessing the closure of so many mom-and-pop shops following the state-mandated "pause" order, Send Chinatown Love was created as a way to help save these local businesses. The group helps merchants, typically cash-only establishments without an online presence, through donations and business support. Send Chinatown Love also launched the Gift-a-Meal initiative, which allows donors to gift meals from Chinatown merchants to individuals in need. Support local Chinatown businesses by making a donation or gifting a meal.
Mekong NYC
Through community organizing and arts, culture, and language programs, Mekong NYC supports Southeast Asian communities of the city and the Bronx. The group also provides essential social services like housing advocacy and safety net programs. Make a donation here.
Welcome to Chinatown
This organization offers free resources to local businesses in Manhattan's Chinatown neighborhood. Throughout the pandemic, Welcome to Chinatown has launched several initiatives to provide relief for small businesses, distribute fresh food from local stores to food-insecure residents, and amplify the voices of those most vulnerable in the Chinatown community. Donate to one of the group's initiatives here.
CAAAV Organizing Asian Communities 
CAAAV supports and empowers low-income Asian immigrants and refugees in New York City through community organizing and advocacy. Its three current programs include the Chinatown Tenants Union, the NYCHA Organizing Project, and Asian Youth in Action. Sign up to volunteer your time here and/or make a donation here.
South Asian Council for Social Services
Flushing-based South Asian Council for Social Services provides free services related to health, senior support, civic engagement, computer skills, and groceries. The programs are run by staff members who speak 11 different languages, including Hindi, Bengali, Urd,  Punjabi, Gujarati, Kannada, Marathi, Malayalam, Nepali, Tamil, and Telugu, Creole, Cantonese, Mandarin, Spanish, and English. Find out how to volunteer here, and support New York's South Asian immigrant communities by donating here.
Chinese-American Planning Council
The Chinese-American Planning Council is a social services organization founded in 1965. Offering more than 50 programs that reach about 60,000 low-income and immigrant individuals and families in New York City, CPC is the largest Asian American non-profit of its kind in the nation. Throughout the pandemic, the group has helped fund childcare programs, provided meals for seniors, made thousands of wellness or referral calls, and handed out PPE to community members. Find out how to donate here.