Governor Cuomo is 'cautiously optimistic' about Second Avenue subway opening deadline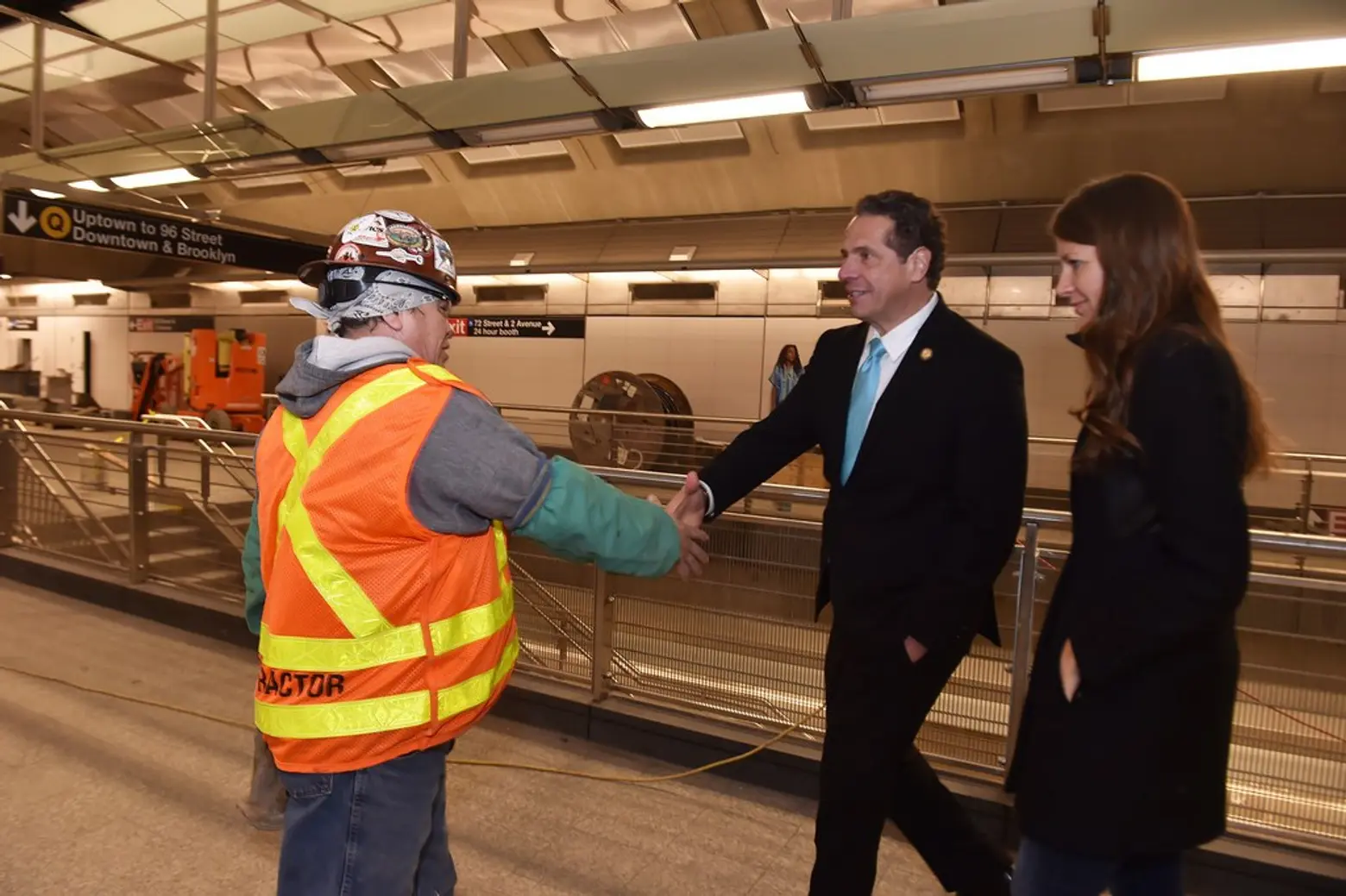 Melissa DeRosa, the governor's chief of staff, said Friday that Governor Andrew Cuomo was "cautiously optimistic" about a December opening for the long-awaited Second Avenue subway project, according to AM New York. After several weekly visits to the under-construction 72nd Street site, the governor appeared confident that the MTA would be able to meet the project's December 31 deadline. U.S. representative Carolyn Maloney had also expressed confidence in the Second Avenue subway meeting its year-end deadline.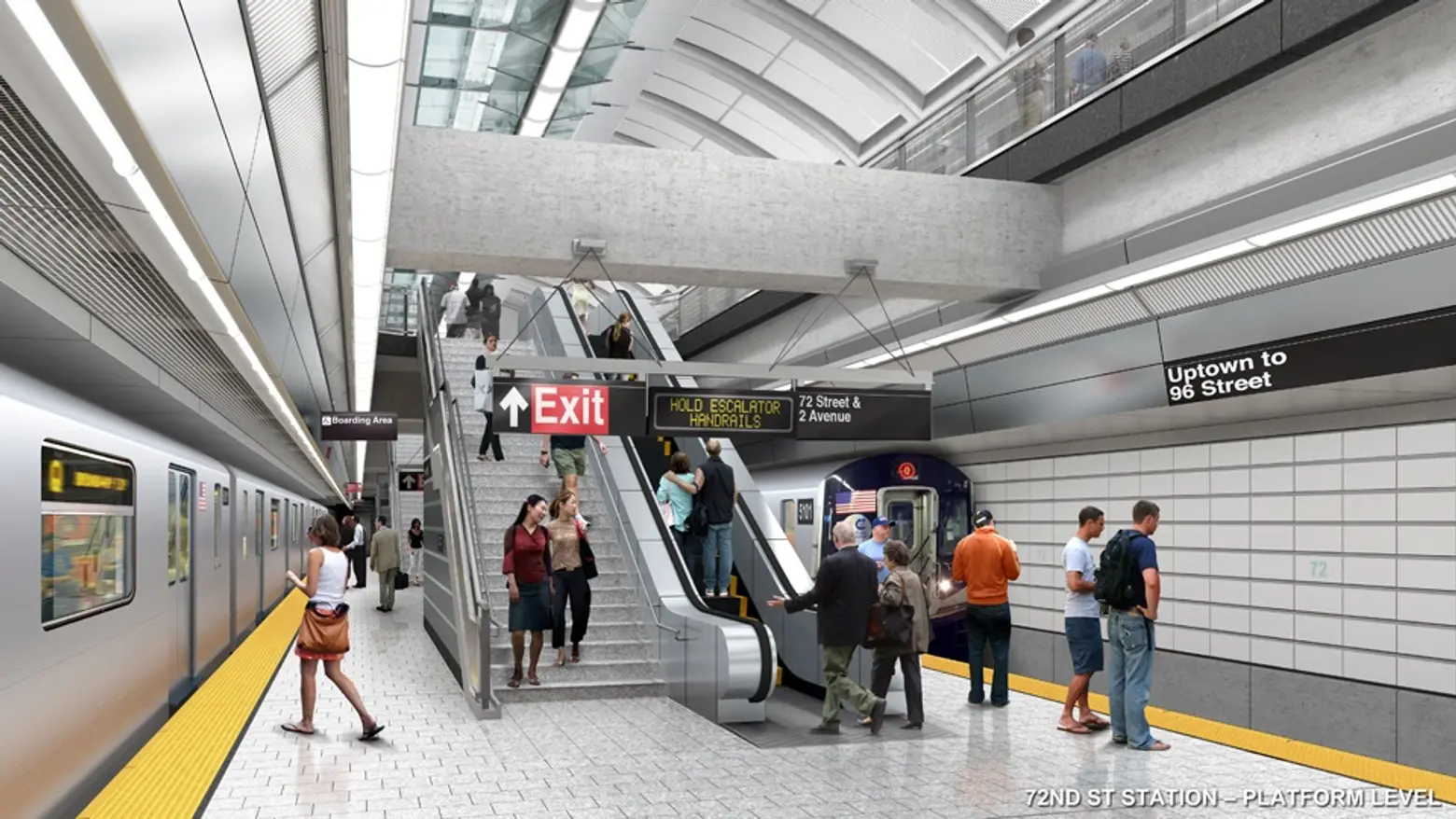 As 6sqft previously reported, MTA Chairman Thomas Prendergast said in October that the MTA was "now within striking distance of having it done," though several hundred safety tests of systems and equipment were still outstanding at the end of September. It was also reported last month during a project update presented to the MTA board that crews were still finishing up the testing of elevators and escalators in stations, and Curbed reminds us of previous reports that some of the project's tunnels had been found to be too narrow to accommodate all train car models.
If the project does meet the year-end timeline, New Yorkers will be able to swipe their transit cards in stations at East 72nd, 86th and 96th streets along a nearly two-mile extension of the Q line as a result of the nearly $4.5 billion first phase of construction.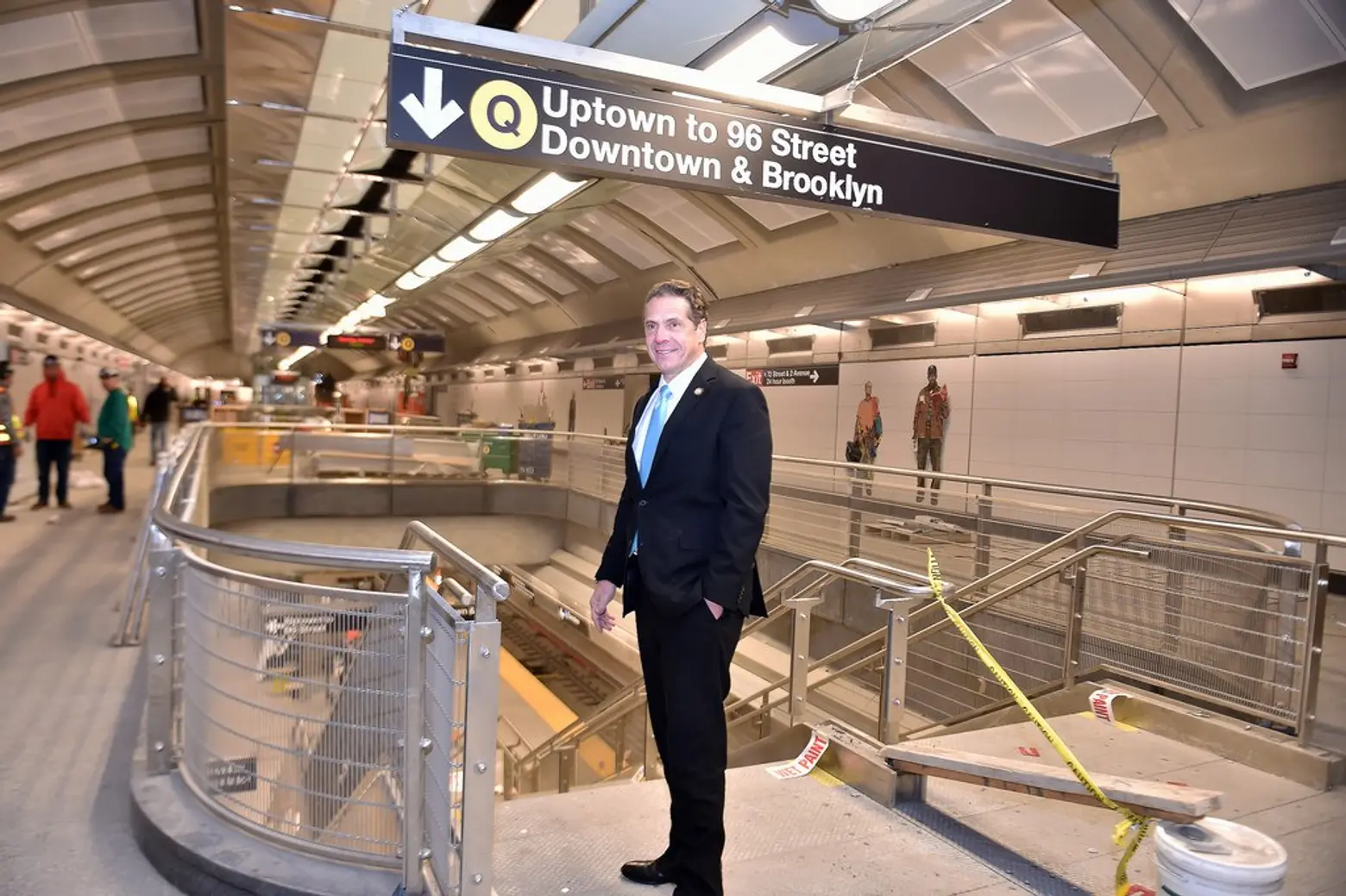 Photos: Governor Cuomo's Office