Google is opening its first-ever retail store in Chelsea this summer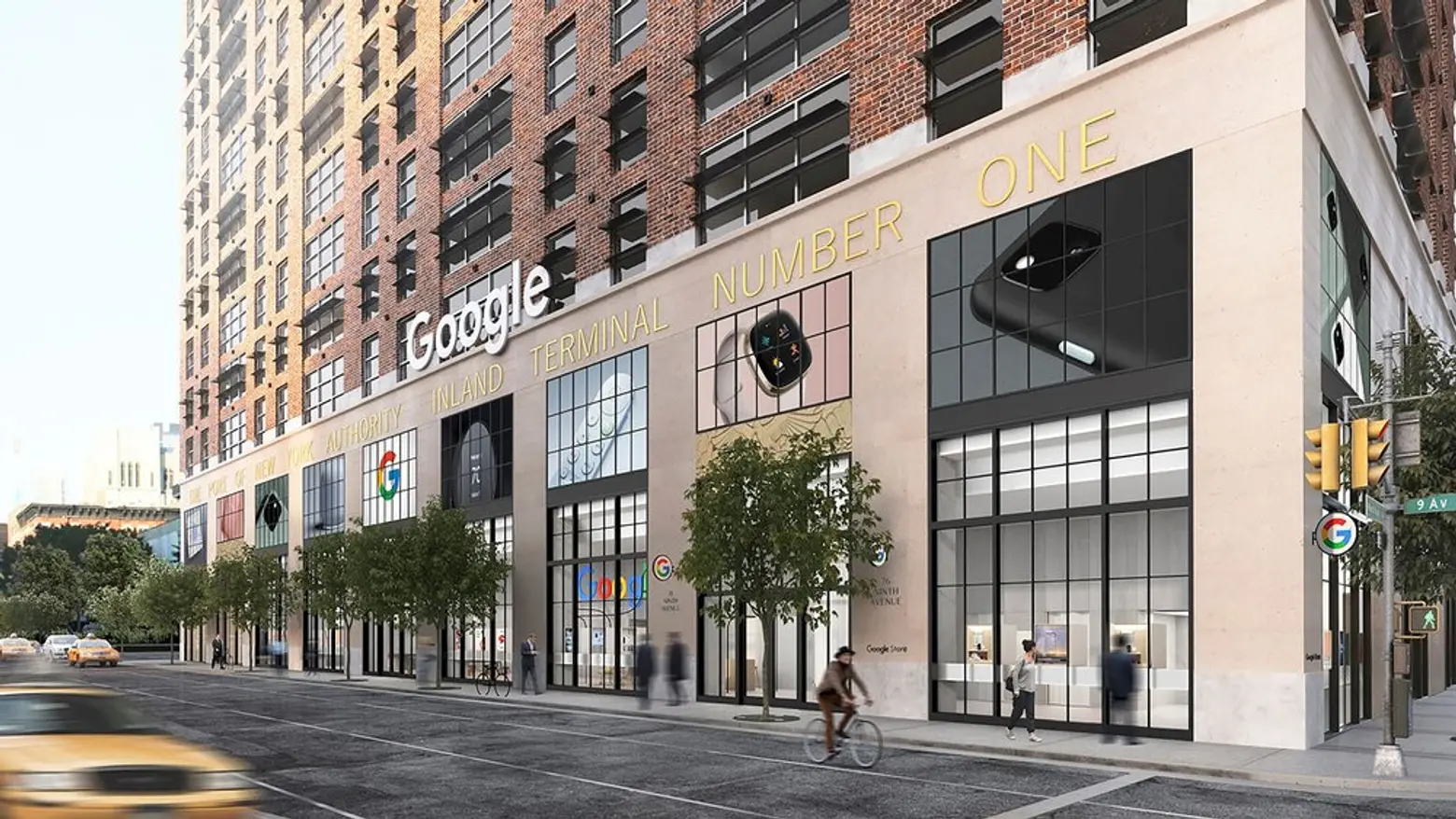 Rendering courtesy of Google
This summer, New Yorkers will be able to head over to a storefront in Chelsea to buy Fitbits, Pixel phones, and Nest products. Google announced that it will be opening its first-ever physical retail store at the former Port Authority building at 15th Street and 9th Avenue. The company bought the building in 2010 for $1.9 billion, later expanding its Chelsea "campus" with the $2.4 billion purchase of Chelsea Market and a deal to lease space at the new Pier 57. "Google has been in New York for the last 20 years, and we view the store as a natural extension of our longtime commitment to the city," the company said in a blog post.
The store sounds very similar to an Apple store, with "experts on hand" to assist customers with "troubleshooting an issue, fixing a cracked Pixel screen, or helping with installations." The company says "visitors will be able to experience how our products and services work together in a variety of immersive ways," and there will also be an option to shop online at GoogleStore.com and pick up orders in-store.
In addition to the Chelsea footprint, which they say is "home to many of our 11,000+ Google NYC employees," the tech giant has also been assembling a campus in the Hudson Square neighborhood. Here, they have committed to investing $1 billion to open 1.7 million square feet of office space. This will mostly be centered around the huge project at the St. John's Terminal building, but they'll also take space at 315 and 345 Hudson Street.
Google predicts that its current NYC-based workforce will double over the next decade. And it seems likely that the Chelsea store will be a test case for additional stores in other cities. An exact opening date this summer has not yet been announced.
RELATED: