INTERVIEW: Resolution: 4 Architecture's Joseph Tanney Talks Prefab Homes and Designing NYC Apartments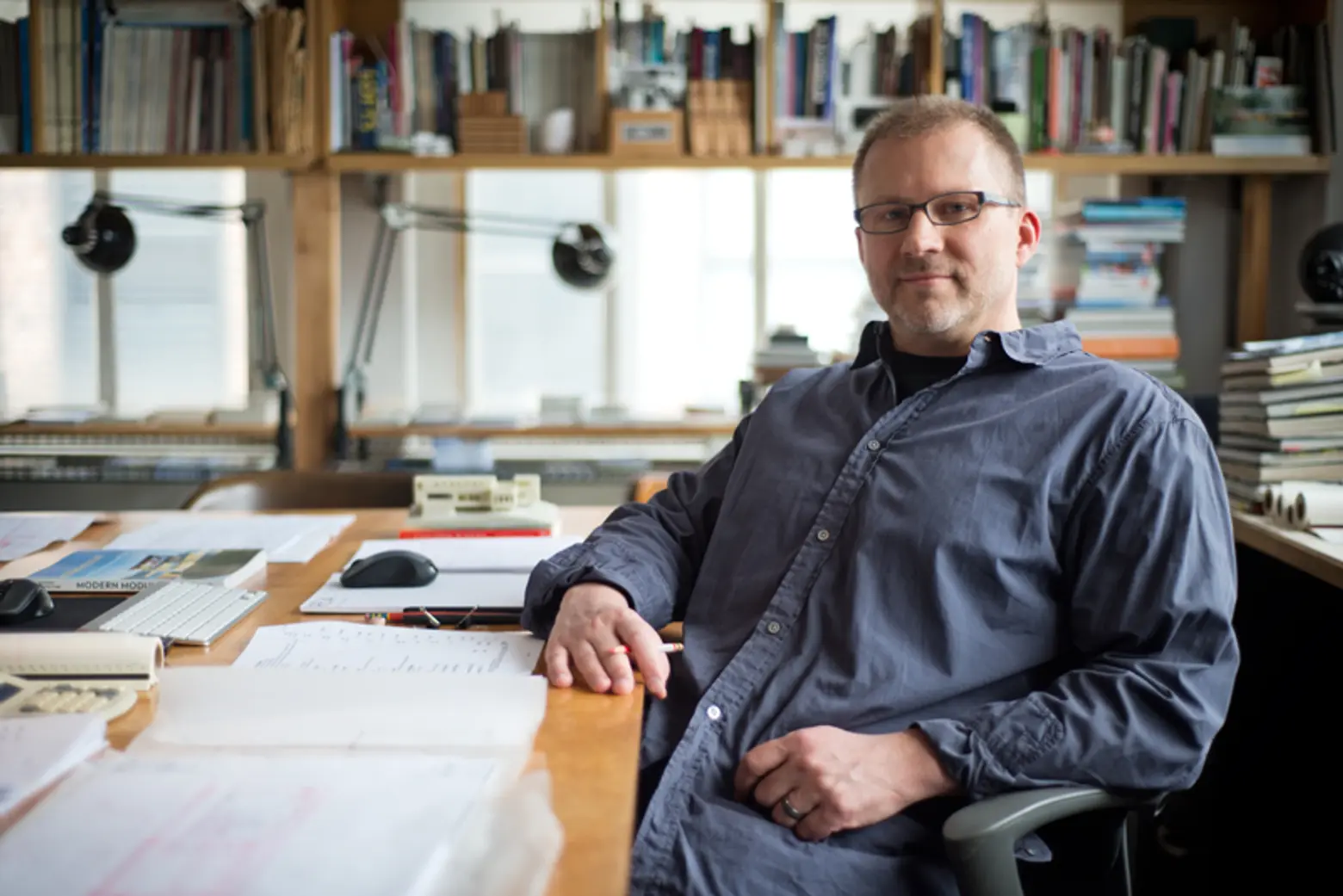 Since it was founded in 1994, Resolution: 4 Architecture (RE4A) has been a game-changing force in the world of building and design. Founders Joseph Tanney and Robert Luntz were some of the first architects to embrace the idea of modular prefabricated homes, a concept that continues to grow in popularity for its cost0-efficiency, eco-friendly nature and versatility in design.
The RE4A team has worked on numerous projects, ranging from envy-inducing vacation retreats to space-efficient lofts to the headquarters for Equinox gym. While they have helped design and build spaces across the nation, the firm calls New York City — specifically, Chelsea — home and plenty of Big Apple sensibilities show up in their work, which is bold, yet functional. We recently spoke with Tanney about RE4A's mission and upcoming work, plus his tips for creating a storage-friendly apartment.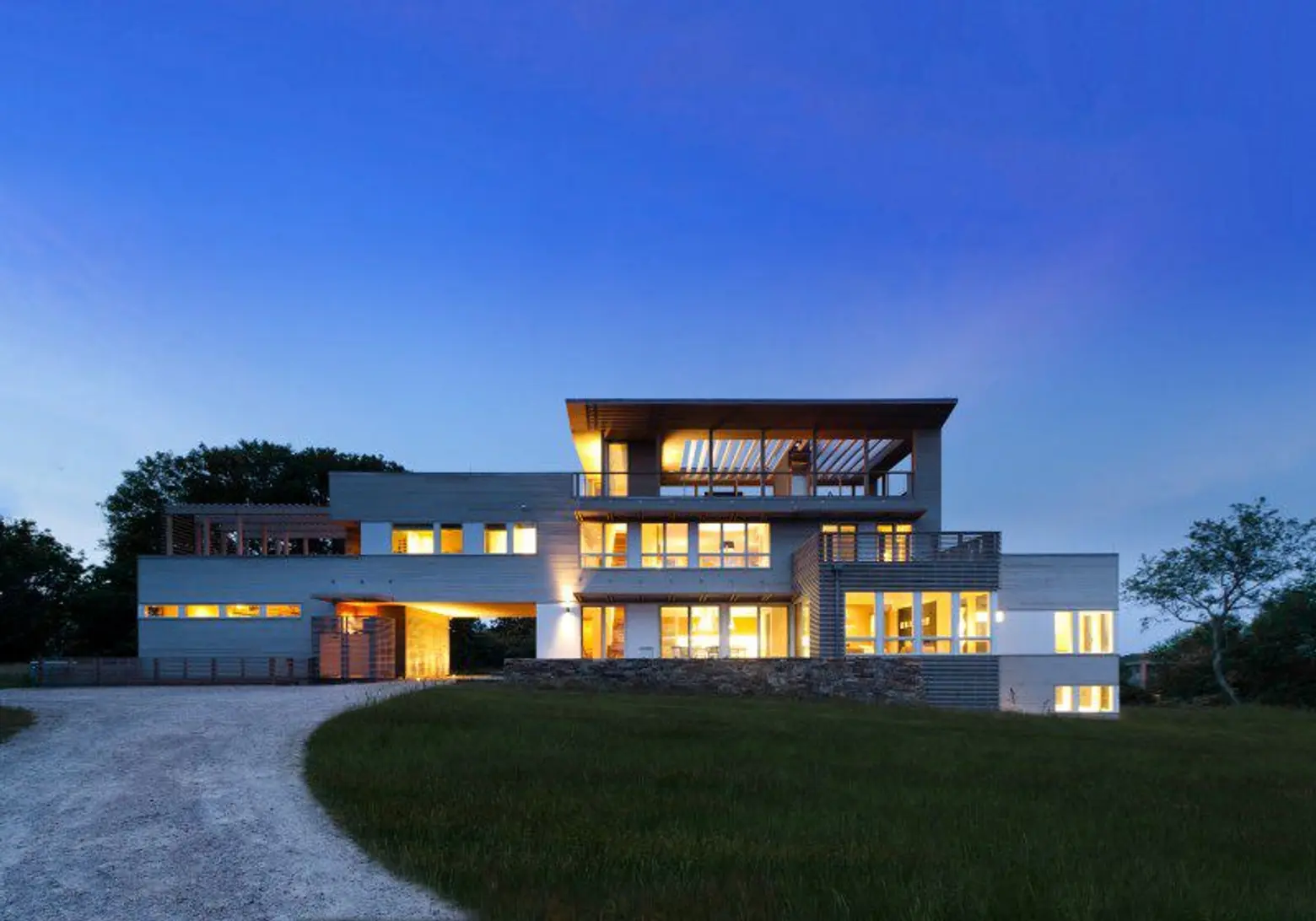 Fisher's Island House
How did Resolution 4: Architecture get its start?
Prior to starting RES4, I studied under and worked for both Peter Eisenman and Charles Gwathmey, two of the New York Five. Rob studied at Columbia and worked for several well-established practices here in New York City as well. Although society often portrays the 'architect' as a singular Howard Roark figure, the reality is that it takes a team of committed, dedicated and enthusiastic individuals to produce architecture and we formed our practice with an intention to produce a body of work with resolve — thus our name, Resolution: 4 Architecture.
RE4A has worked on such a wide range of commercial and residential projects and became one of the first firms to do prefab homes — what lead you to start designing those?
As a small office in New York City, a focus of our work has been high-end residential, often small spaces requiring efficient layouts. We use a lot of custom built-in cabinetry and also fabricate the kitchens and bathrooms off-site. We were creating dressers, beds, couches and desks — the majority of the domestic unit. In early 2002, we started looking into the possibilities of fabricating the entire domestic space off-site, which ultimately lead us to the modular. The limited dimensions are very similar to the long and linear lofts we had been designing for years.
With so much experience designing storage-friendly homes, what advice do you have for New Yorkers who want to make the most out of their tiny apartments?
The quality of space versus the quantity of storage is a struggle for apartments of all sizes in New York, both new and old. We typically respond by completely re-organizing the layout with built-ins, especially in smaller apartments. We'll use built-in cabinetry to not only accommodate the stuff, but to articulate the space. When there is a place for everything, the space is allowed to breathe. As a New Yorker, the goal is to always be editing. Organizing, in addition to minimizing, one's stuff will maximize the space, making the most of any size apartment.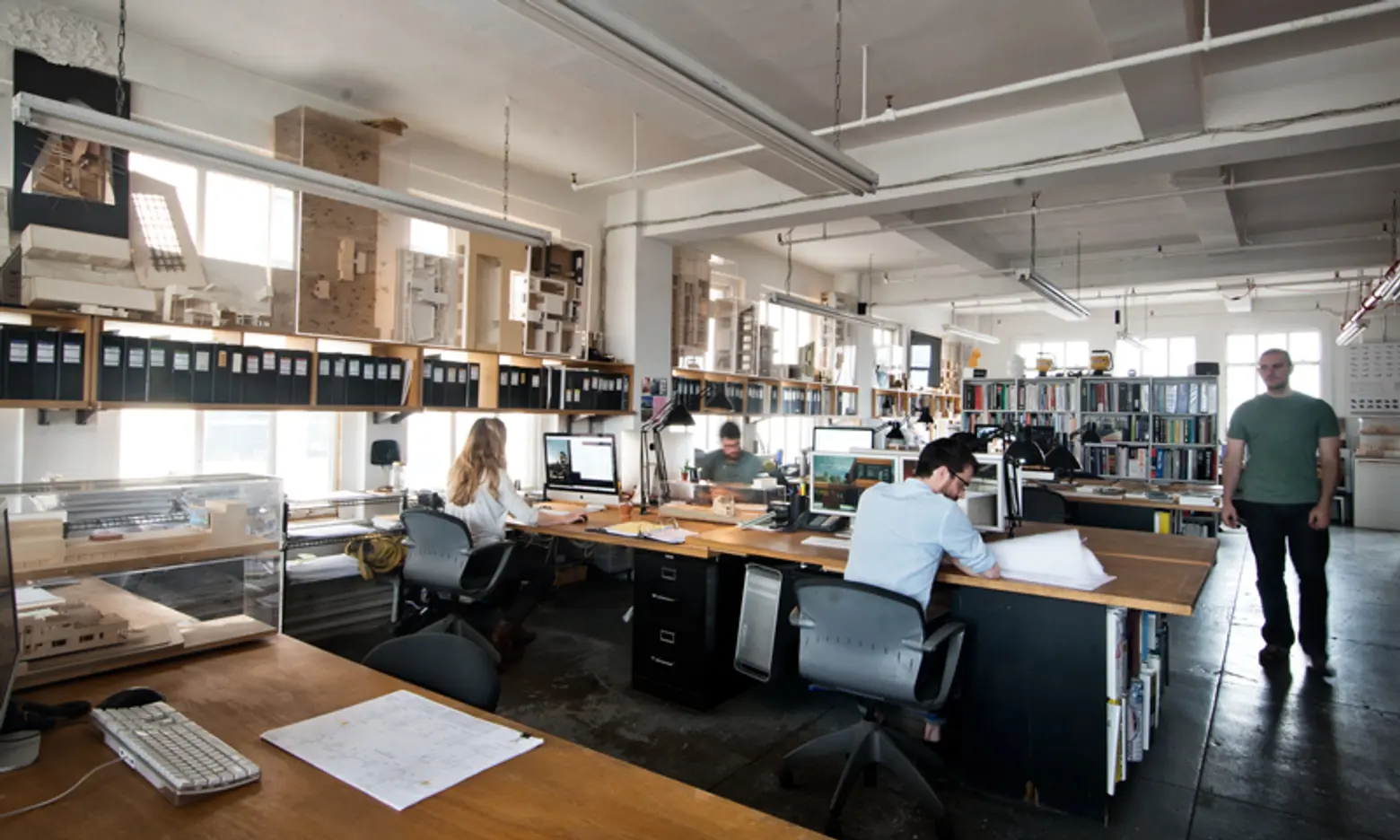 Resolution: 4 Architecture's busy Chelsea office
You've been working out of the Dezer building in Chelsea for nearly two decades. Why did you choose to move to Chelsea from the West Village and how has the area changed since you first set up shop?
When we moved in, the building — named the 'Industrial' — was predominantly occupied by furriers. Racks of fur pelts were being delivered up and down the elevator and back and forth in the streets all day long. Our section of 28th Street was the overlap of the Fur and Flower Districts. Although the furs are gone now, 28th Street between Sixth and Seventh Avenues is the lone remaining block with sidewalks lined with a wide range of plants, creating a very narrow, yet pleasant walk to our office. So, we think of our neighborhood as the Flower District that has been engulfed by the ever-expanding Chelsea.
What kind of projects do you have coming up?
In the design phase, we have an awesome site-built house on Fire Island, a large modular in Connecticut, another small modular on the bay in East Quogue and another on the North Shore.  Several of these projects are replacing homes that were damaged by Hurricane Sandy. We just started construction on a 5,000-square-feet ground-up townhouse in Park Slope and we're just wrapping up a two-story addition to another townhouse that's also in Brooklyn.
Learn more about RE4A's work on their website.
[Related: Resolution: 4 Architecture Brings Modernism to the Bronx Waterfront]
[Related: Take a Peek Inside Resolution: 4 Architecture's Stunning Loft High Above Union Square]
Images courtesy of Resolution: 4 Architecture