Flatiron Building to become luxury condos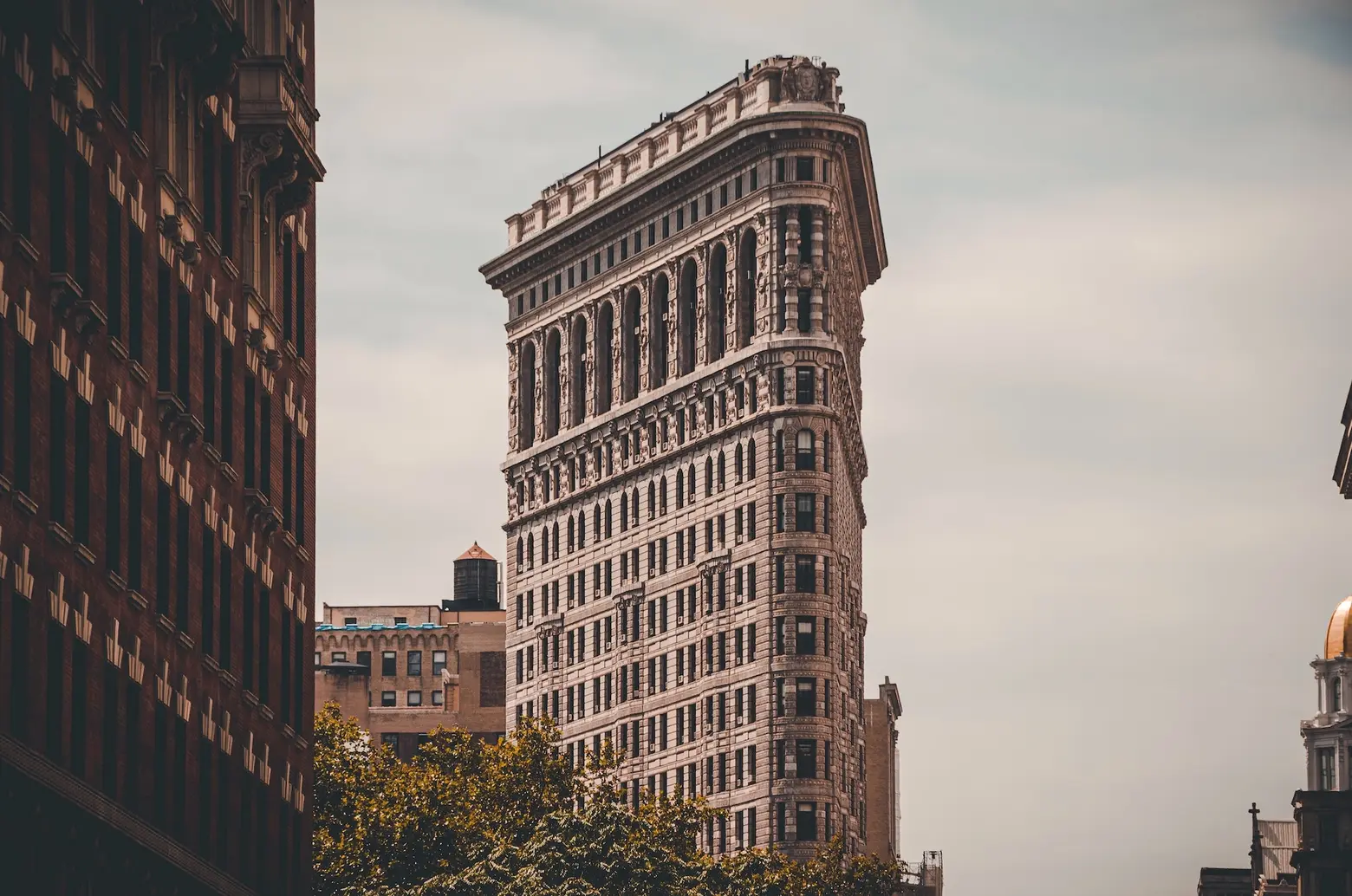 One of New York City's most famous office buildings is going residential. Developer Brodsky Organization has bought a stake in the Flatiron Building and plans to work with the current owners to turn the landmark into a luxury condominium, as The Real Deal first reported.
The iconic triangle-shaped building was put up for auction this spring to end a dispute among the previous owners, which included GFP Real Estate, Newmark, Sorgente Group, ABS Real Estate Partners, and Nathan Silverstein. As 6sqft previously reported, in 2021 the four partners sued Silverstein in search of a partition sale, claiming Silverstein made poor business decisions after the building's only tenant, Macmillan Publishers, moved out in 2019.
In March, the property sold for $190 million to Jacob Garlick of Abraham Trust, who failed to pay the required down payment of $19 million by the deadline. Following a second auction in May, Jeff Gural of GFP Real Estate placed the winning bid of $161 million.
The Brodsky Organization, which manages several rental buildings across New York City, will lead the conversion. Dean Amro, a principal at Brodsky, told the New York Times the project reflected "our confidence in New York coming back even stronger than before."
Details on the number of residences and the layouts have not been determined yet; the owners told the Times there could be about 40 total apartments with some floors home to multiple units. The ground floor will remain retail space.
The conversion could take three years, according to the developers.
With the shift from full-time office to more remote work following the pandemic, several building owners are working to convert empty offices into apartments, like major projects at One Wall Street and 55 Broad Street in the Financial District.
Mayor Eric Adams is pushing for zoning changes that would allow for quicker office-to-residential conversions. The mayor said these changes would allow office buildings constructed before 1990 to convert to housing; currently, the cut-off is 1961 or 1977, depending on the neighborhood. This could free up 136 million square feet of office space across the city to become apartments.
His office estimates converting underused offices could create 20,000 homes for 40,000 New Yorkers over the next decade.
RELATED: