Extell's 831-Foot-Tall One Manhattan Square Begins Its Climb Above Chinatown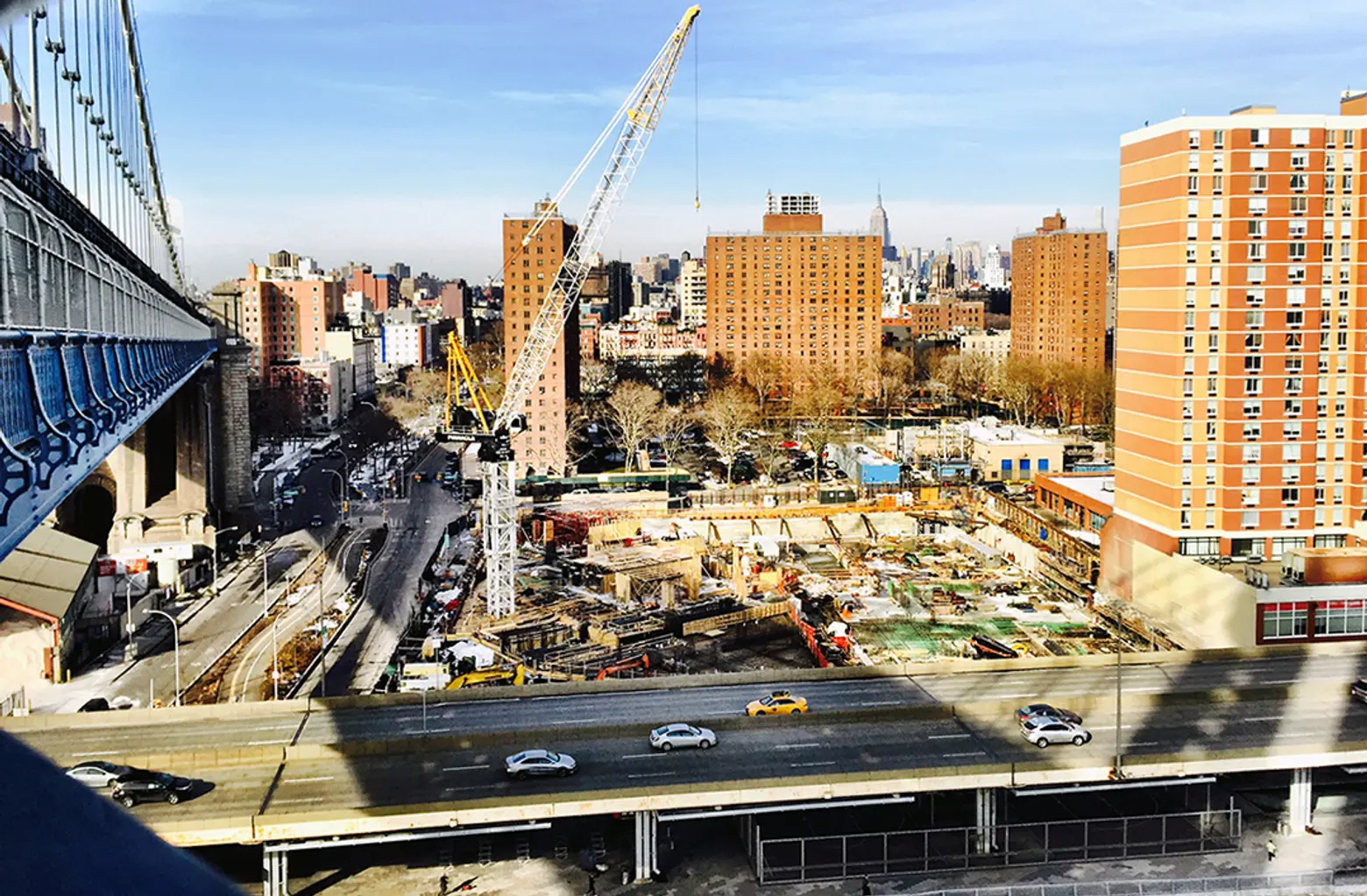 Still in disbelief that a 68-story building (though it's being marketed as 80 stories) could rise at the edge of Chinatown? Well behold One Manhattan Square's construction site, buzzing with activity and flagged by a stalwart kangaroo crane foreshadowing the 850-foot-tall tower to come. Unlike the Chinese investment market, Extell's skyscraper is heading in one direction — up. And after more than a year of site preparation and foundation work, the first pieces of re-bar have emerged from their mucky surrounds and are peaking above the lot's blue construction fences.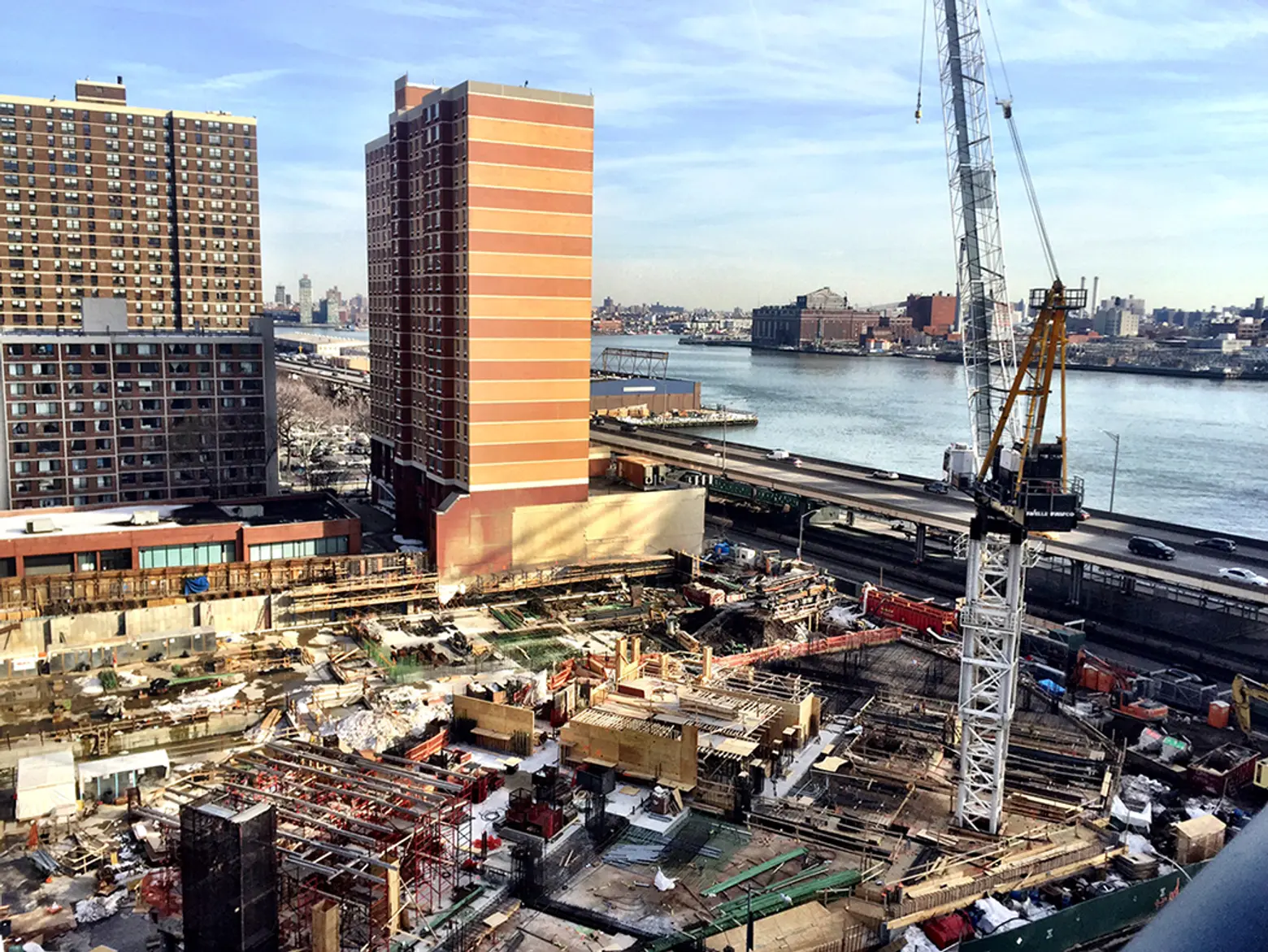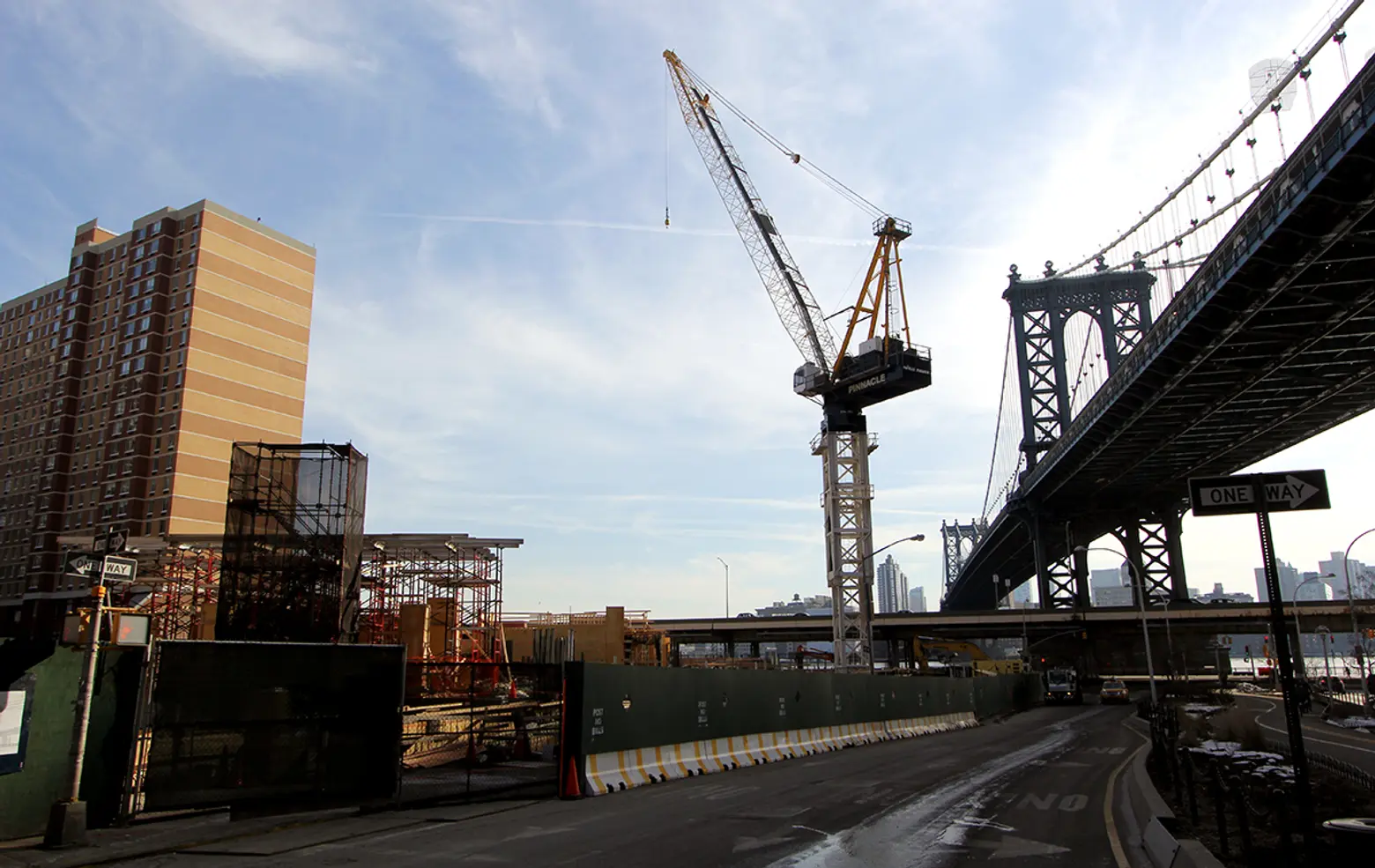 The newly erected crane, pitched at the southeastern corner of the site, haughtily threatens the 305-foot-tall Manhattan Bridge for which it will one day dominate by more than 500 feet.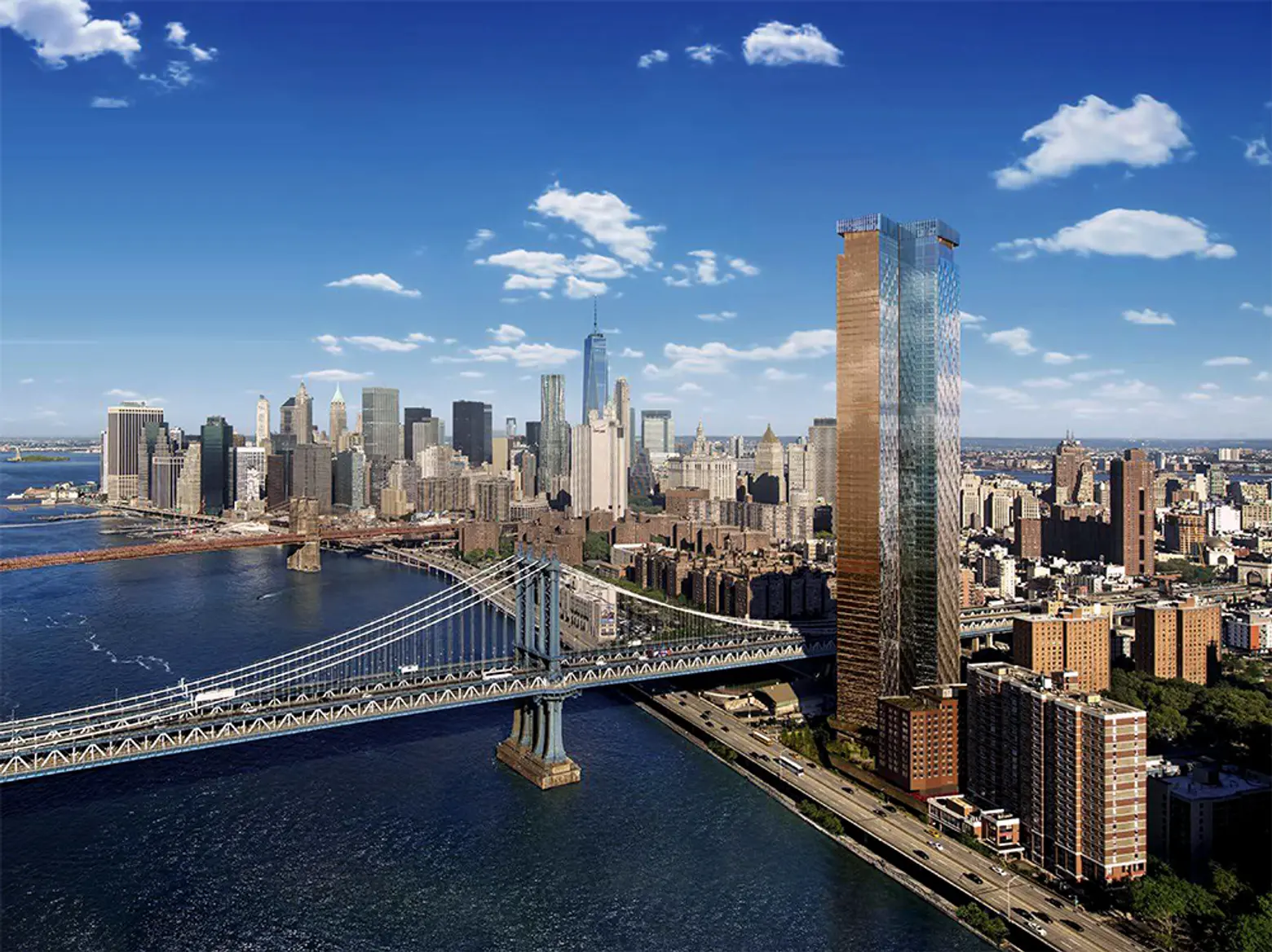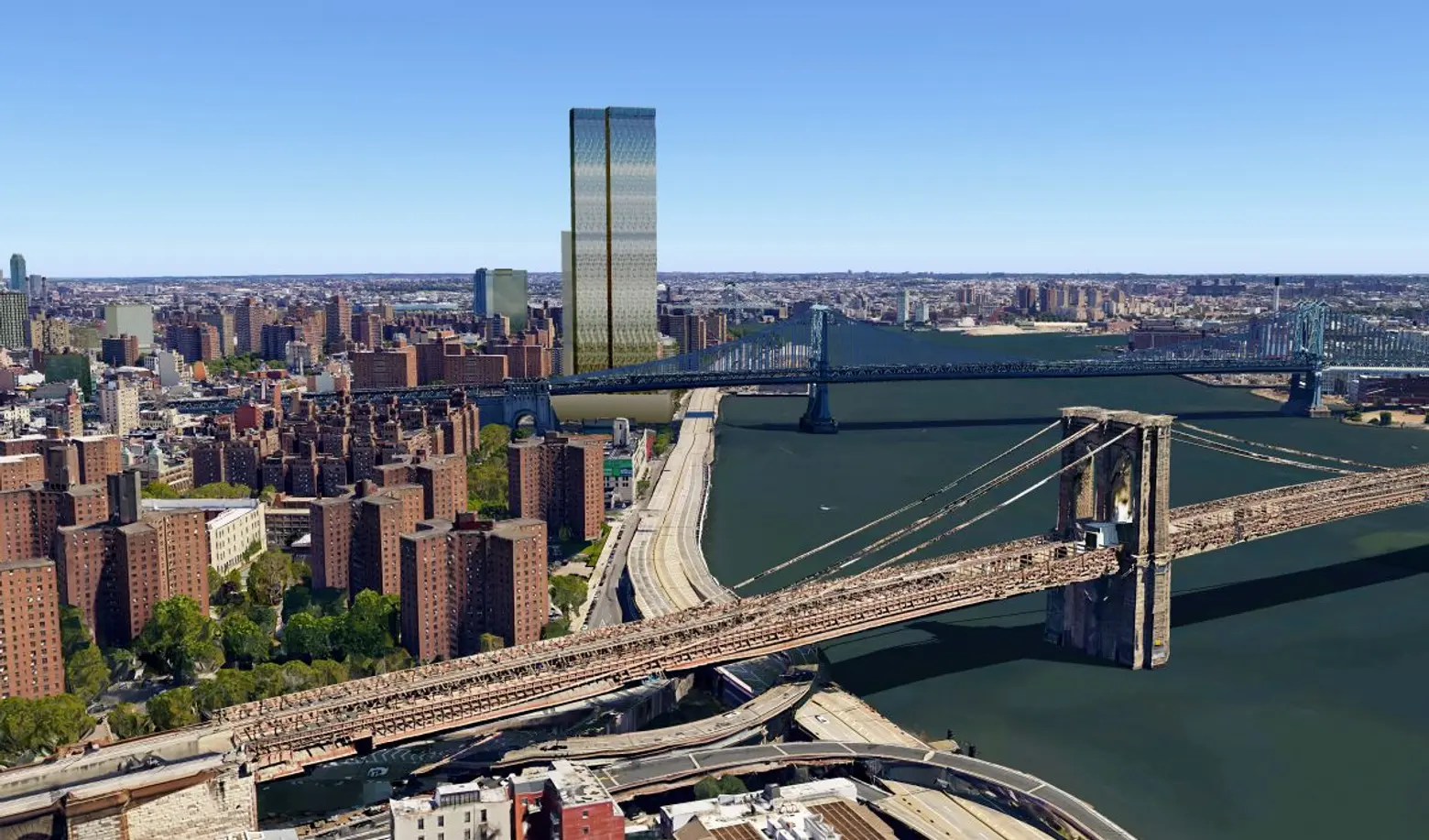 Conceived by the city's master-of-superlatives, Gary Barnett, One Manhattan Square will be the second largest condominium tower in the city, only behind the Corinthian.There will be roughly 815 units up for grabs, accompanied by an abundance of amenities. Asking prices are relatively affordable for Manhattan, reported to stand between $1 to $3 million. For now, the units are being exclusively marketed to overseas Asian buyers and the project is expected to be finished sometime in 2019.
View future listings at CityRealty, and see tons of renderings of the project here >>
RELATED:
Renderings courtesy of Dattner Architects, One Manhattan Square and Extell Development; Construction shots via 6sqft; Google Earth rendering via CityRealty