Epiphyte Lab's Stripy Hsu House Is Designed to Mimic the Sky and Seasons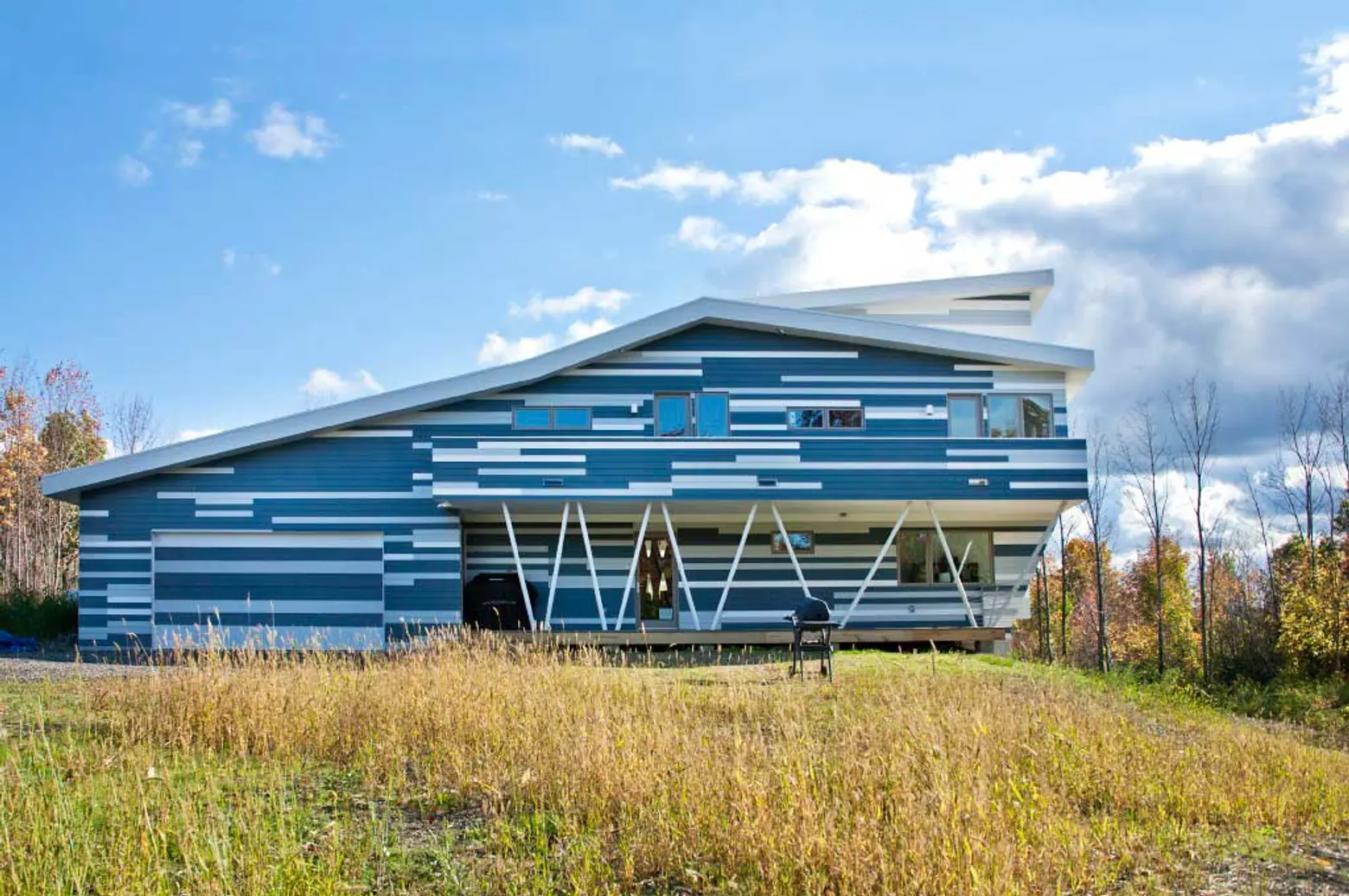 The Hsu House's story began when Epiphyte Lab's Kevin Pratt was teaching with his studio co-founder Dana Cupkova at Cornell University. The pair were conducting a lecture and in the middle of class they noticed that a stranger had dropped in. The man sitting in the audience was Tony Hsu, a soon-to-be client that had been planning an ambitious, ultra-sustainable home but was in need some assistance. Once past the formalities, the trio quickly went about designing a unique retreat that not only catches the eye with its unconventional form and materiality, but also boasts tons of energy-efficient features like heat storage and rainwater harvesting.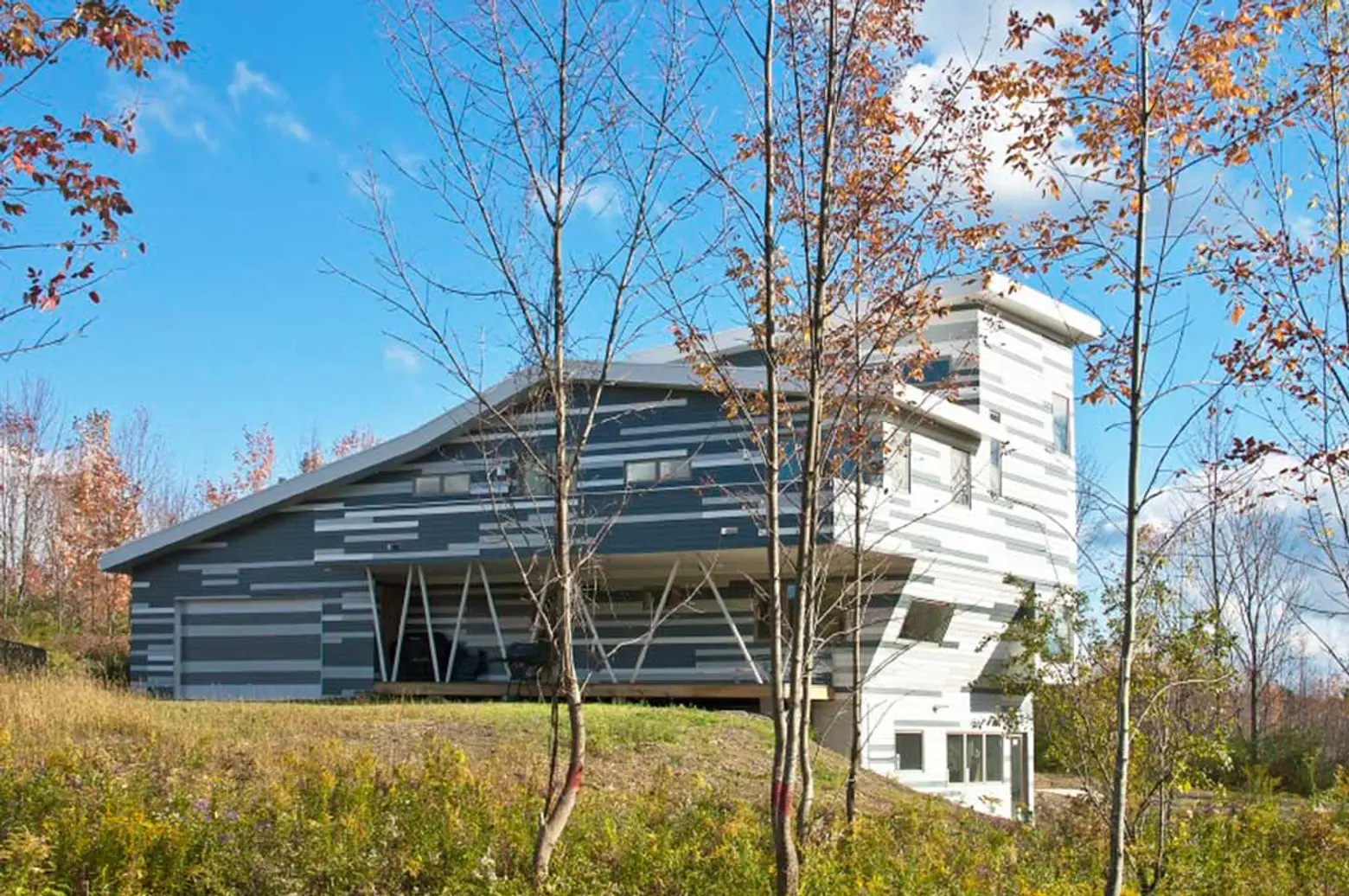 Located in the town of Danby, Mr. Hsu's home sits on a four-acre parcel of farmland complete with wetlands, nascent brush and lush forested areas. Its striking multicolored skin features horizontal blue, grey and white tiles that mimic the sky. Each horizontal tile is made from cement-board siding, which gives the dwelling a nice glossy look and, according to Pratt, "negates any effect of low-cost construction."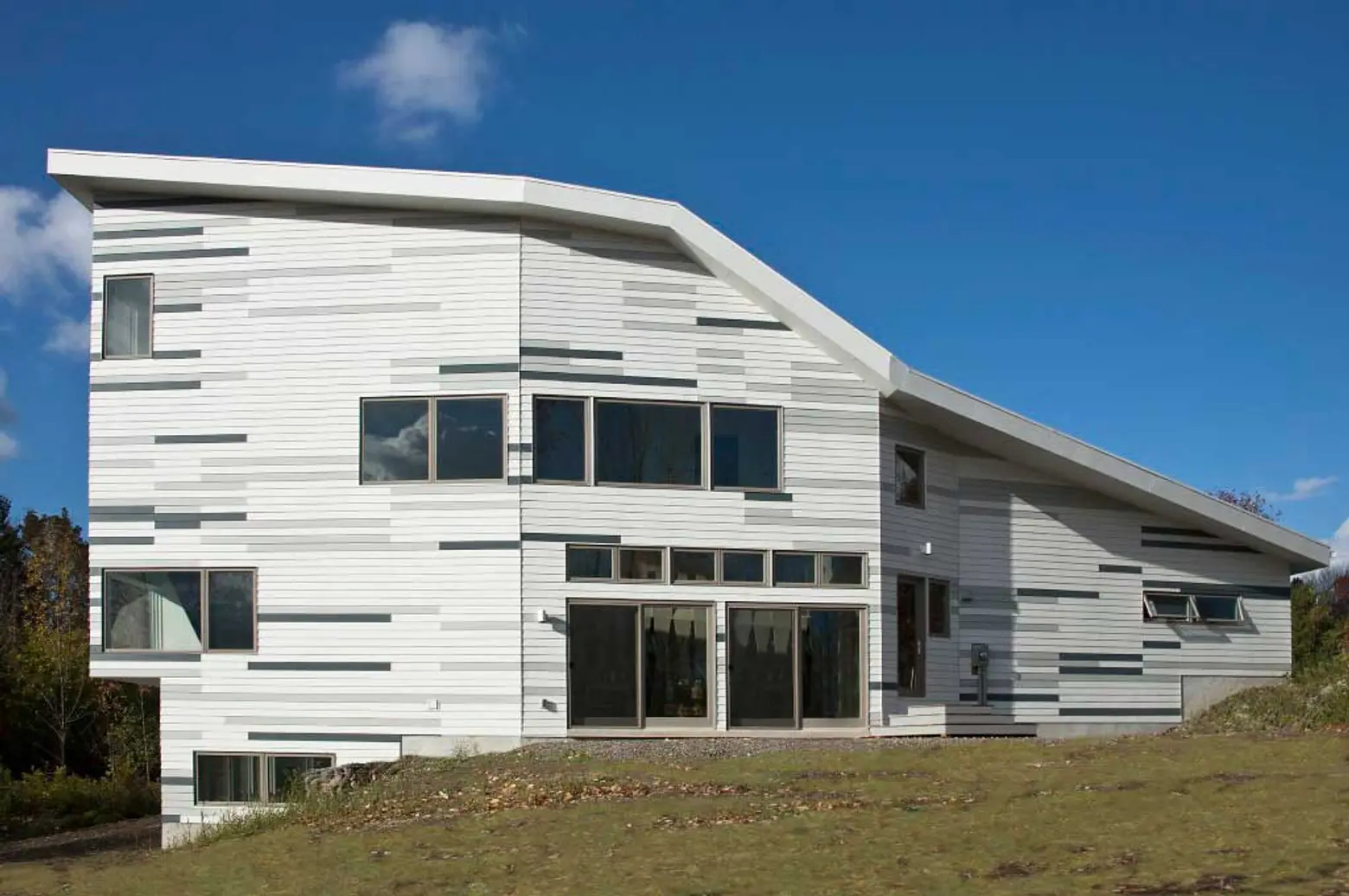 The home's tiles might look randomly arranged but there is a method to its erratic pattern. All of the building's facades were dynamically modeled in a flow of colors according to the seasons. The tiles start out very dark on the north end and shift to very light on the south. This treatment helps the large volume "dissolve" into the surroundings.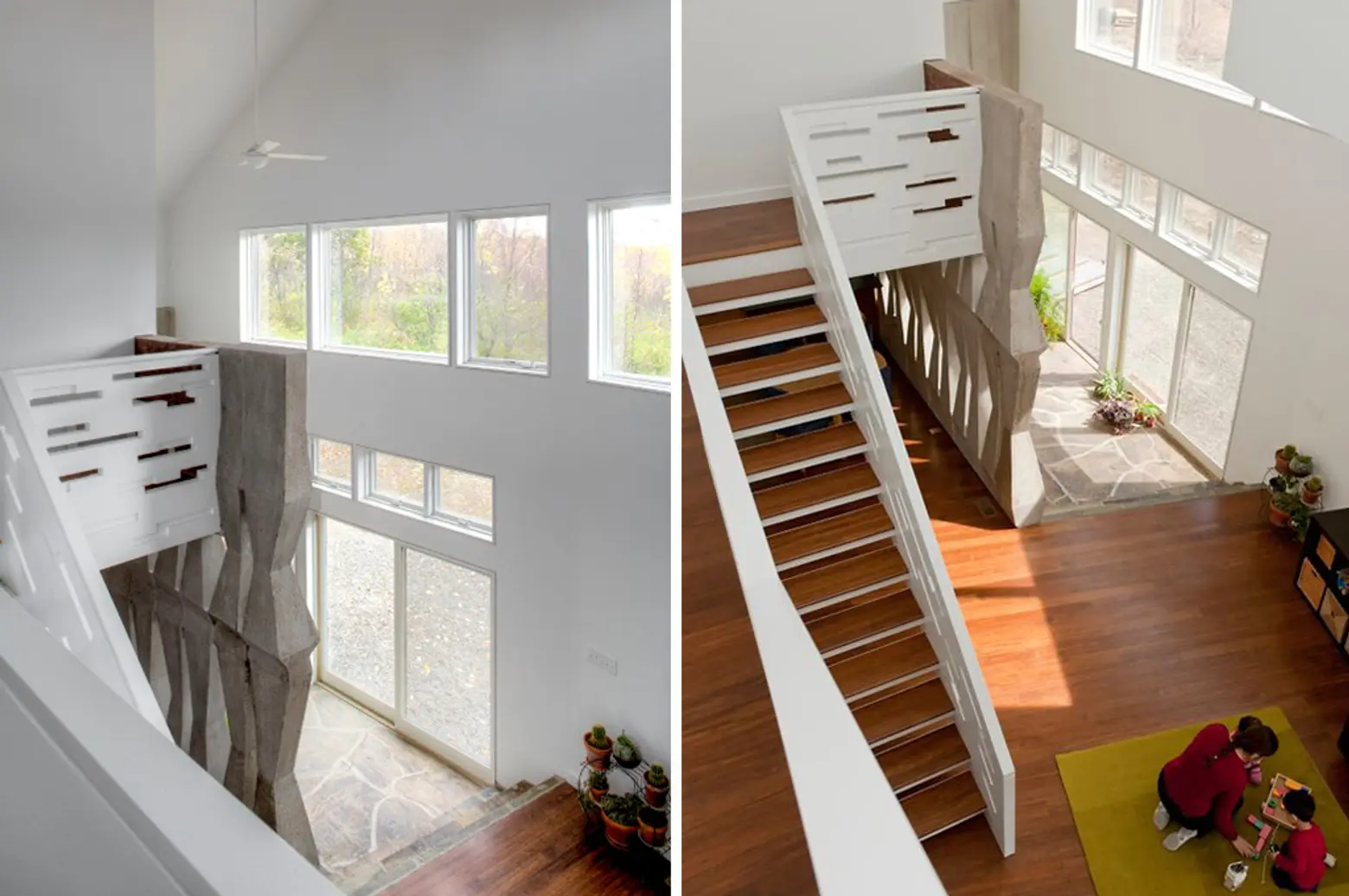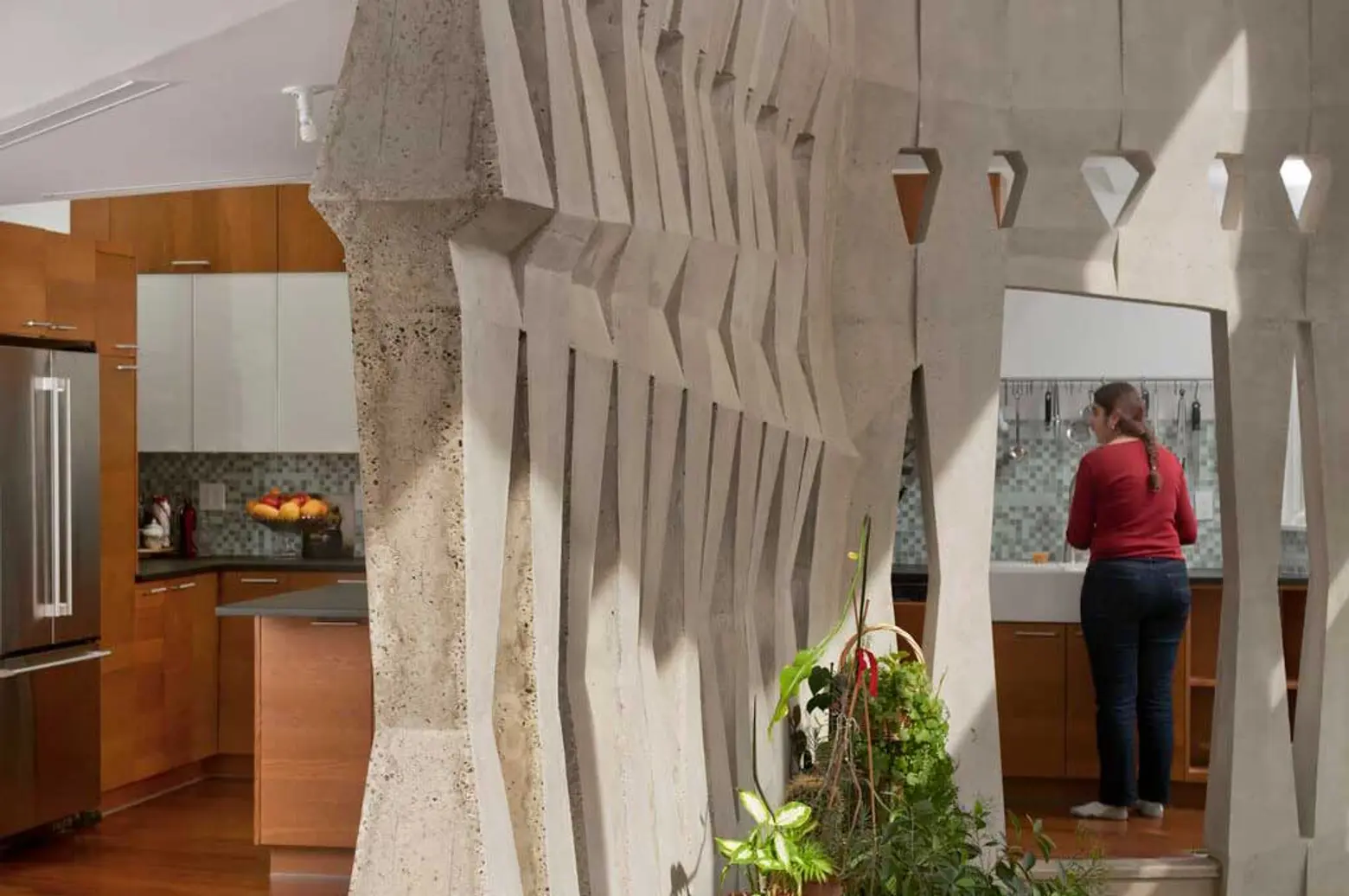 But the most interesting feature of the home is not visible from outside. A sculptural wall made from cast-in-place concrete provides a unique room divider that animates the interior light and helps with cooling thanks to its thermal-transfer properties. As such, there's no AC to be found here.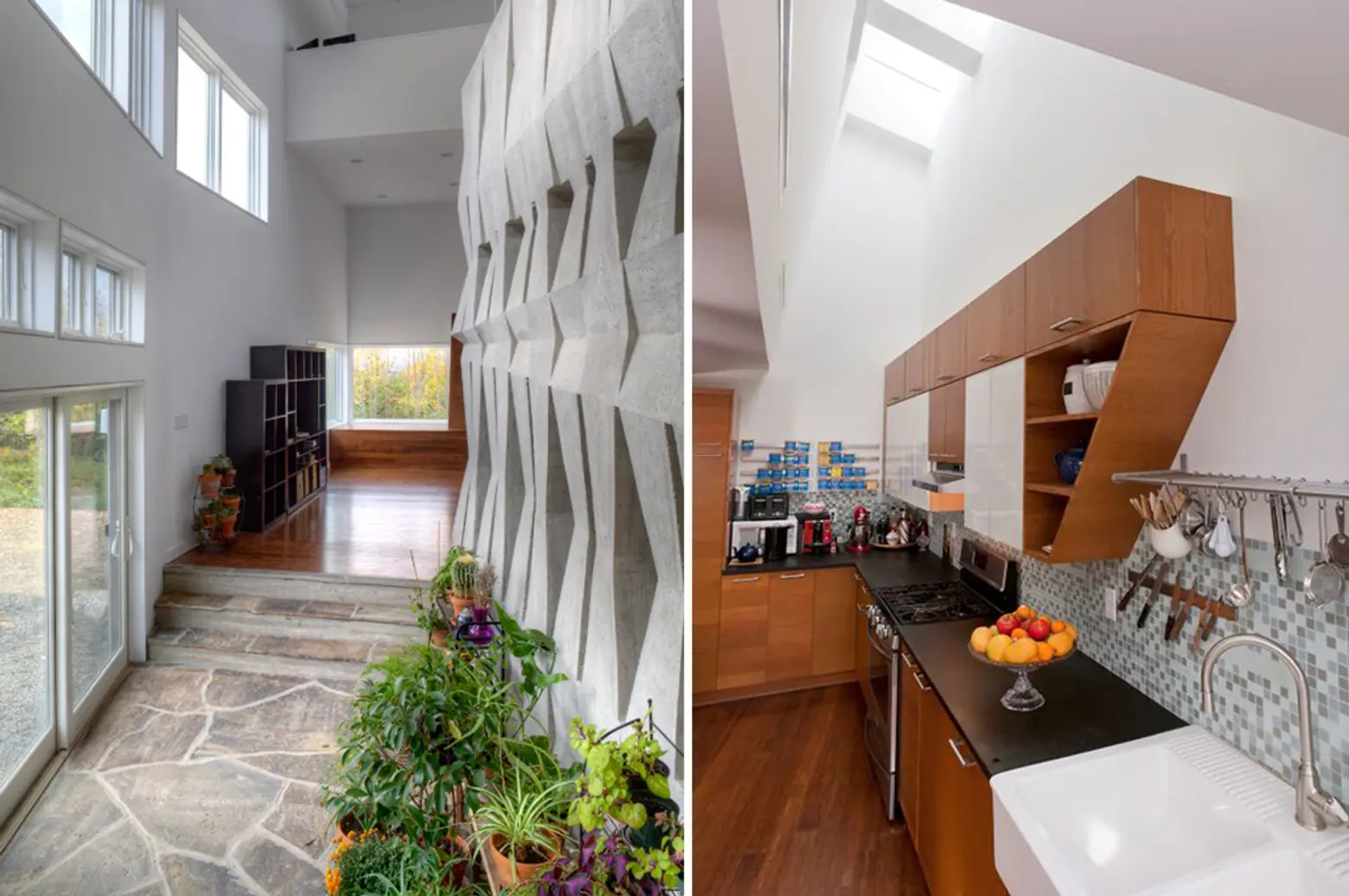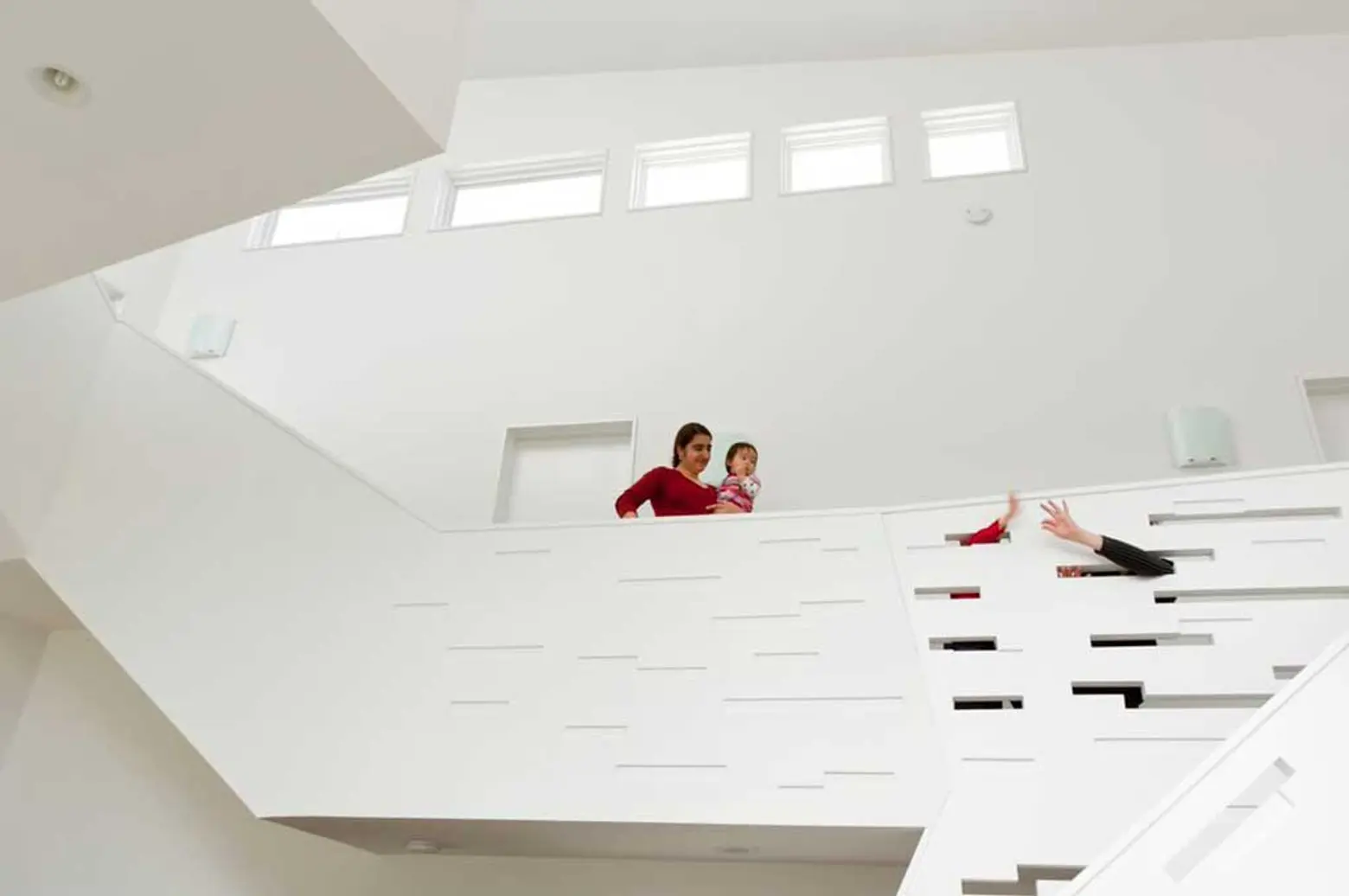 Other sustainable highlights include rainwater harvesting, a high-efficiency forced-air heating system, a TPO high-albedo roof, Energy Star lighting and appliances, gypsum boards, strand-woven bamboo floors, recycled PaperStone countertops and a modified IKEA kitchen.
You can see more cutting edge eco-designs from Epiphyte Lab here.
RELATED:
Photos courtesy of Susan & Jerry Kaye, DC_Epiphyte and Simon Wheeler for Epiphyte Lab