Enjoy a 'Victorian Christmas' at Westchester's Octagon House
All photos courtesy of the Armour–Stiner House
Not only is Westchester's Octagon House the stuff that Instagram dreams are made of, but it is the world's only eight-sided, fully-domed Victorian home. This holiday season, the Armour–Stiner House, as it's officially known, will open its doors at night for a special event that invites guests to tour the restored 1872 house while it's full of seasonal decorations. There will also be hot refreshments served and "dramatic interpretations of Washington Irving's 'Old Christmas.'"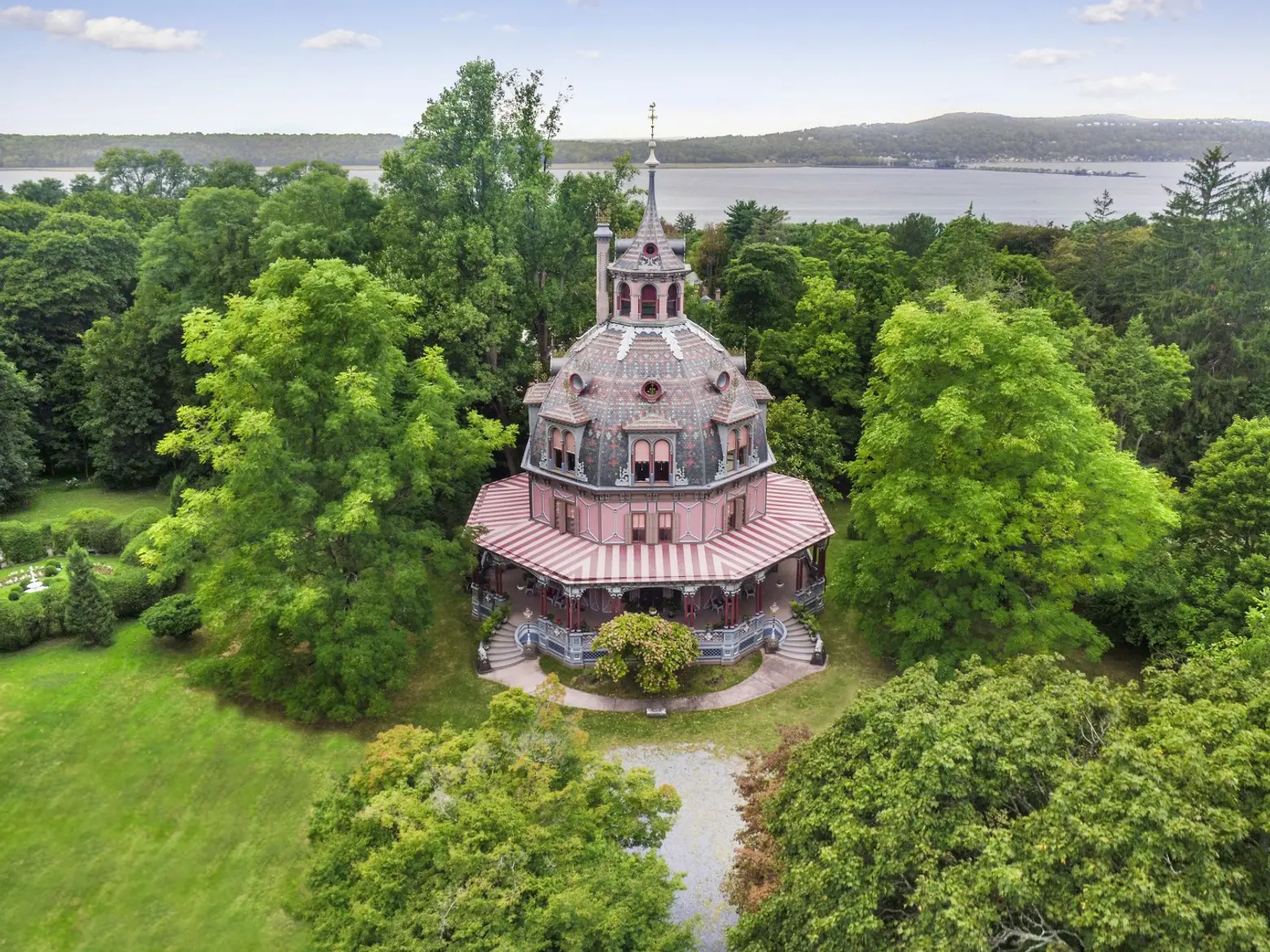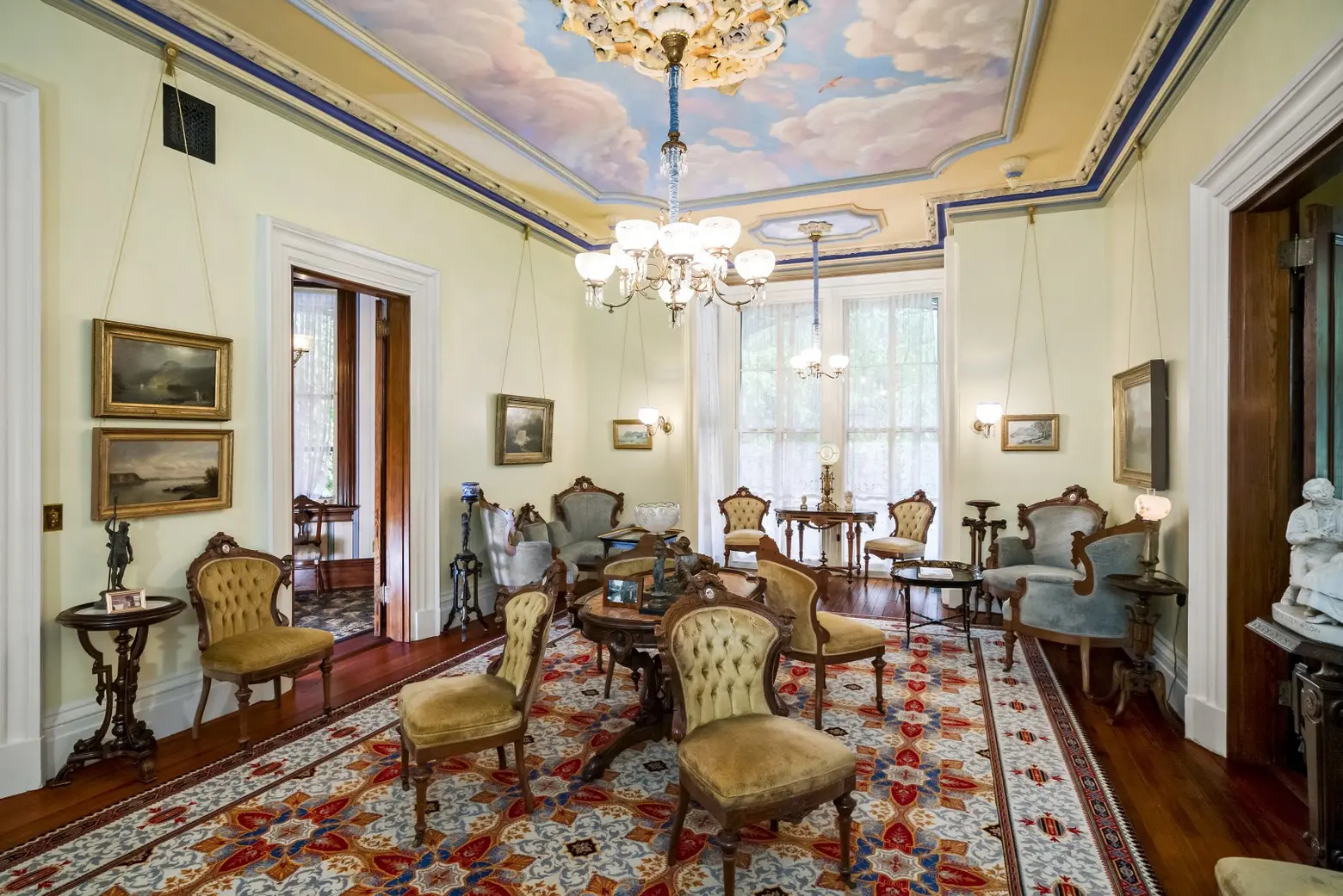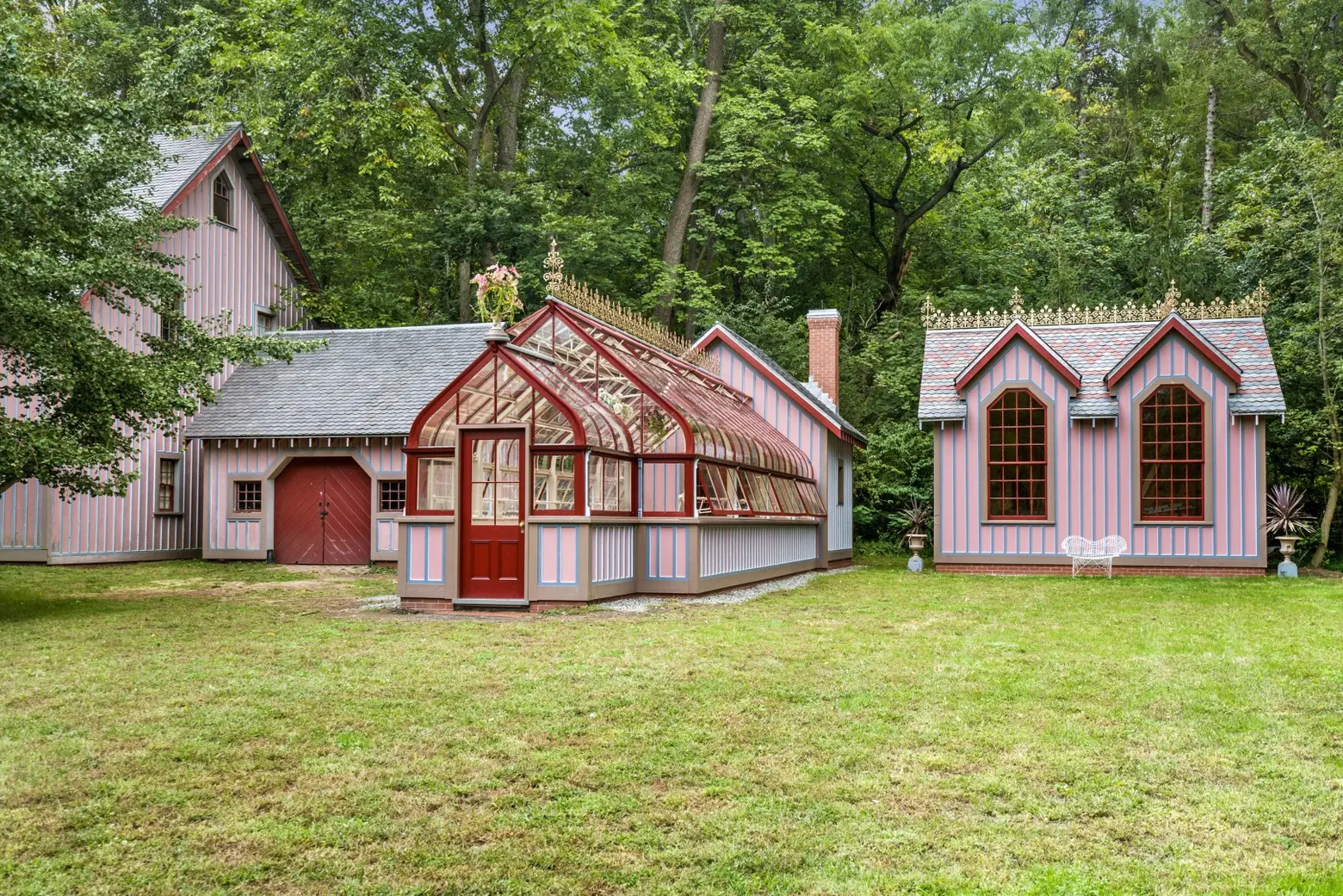 The house was originally built in 1860 by financier Paul J. Armour, but it was purchased and expanded in 1872 by New York City tea merchant Joseph Stiner, who intended to use the residence as a summer retreat. Stiner added the dome, verandah, and whimsical, colourful details as a nod to Tholos, the ancient classic temples with which Americans had a fascination at the time. Today, the Armour-Stiner House is the only known, fully domed octagonal residence and the only one to replicate Donato Bramante's 1502 Tempietto in Rome.
In 1976, the National Trust for Historic Preservation acquired the house but then became the first house they ever sold in 1798. At this time, preservation architect Joseph Pell Lombardi bought the house to undertake stabilization and conservation efforts on everything from the facade and decorative finishes to the original furnishings to the Egyptian Revival Room (the only original one in America) and on-site greenhouse and art studio–all of which has been overseen by his son Michael Hall Lombardi.
The Armour-Stiner House is just 18 miles north of New York City and a 15-minute walk from the Metro-North Ardsley Train Station. As 6sqft previously reported, this past spring, the house opened for public tours for the first time, as well as for television and film shoots. This is the first time they'll be hosting their special Victorian Christmas event, which will be held on Friday and Saturday evenings from December 6-21. It runs from 6:30 to 8:00pm and includes a tour of three floors of the home, decked out in "wreaths, garlands, and the sparkle of ornaments on a grand Christmas Tree inside the salon," as well as the performance of "Old Christmas" by a period actor. Tickets are $37 for adults, $34 for seniors 65+, and $26 for children 7-17.
RELATED: