Empire State Building's observatory reopens next week with new air purification system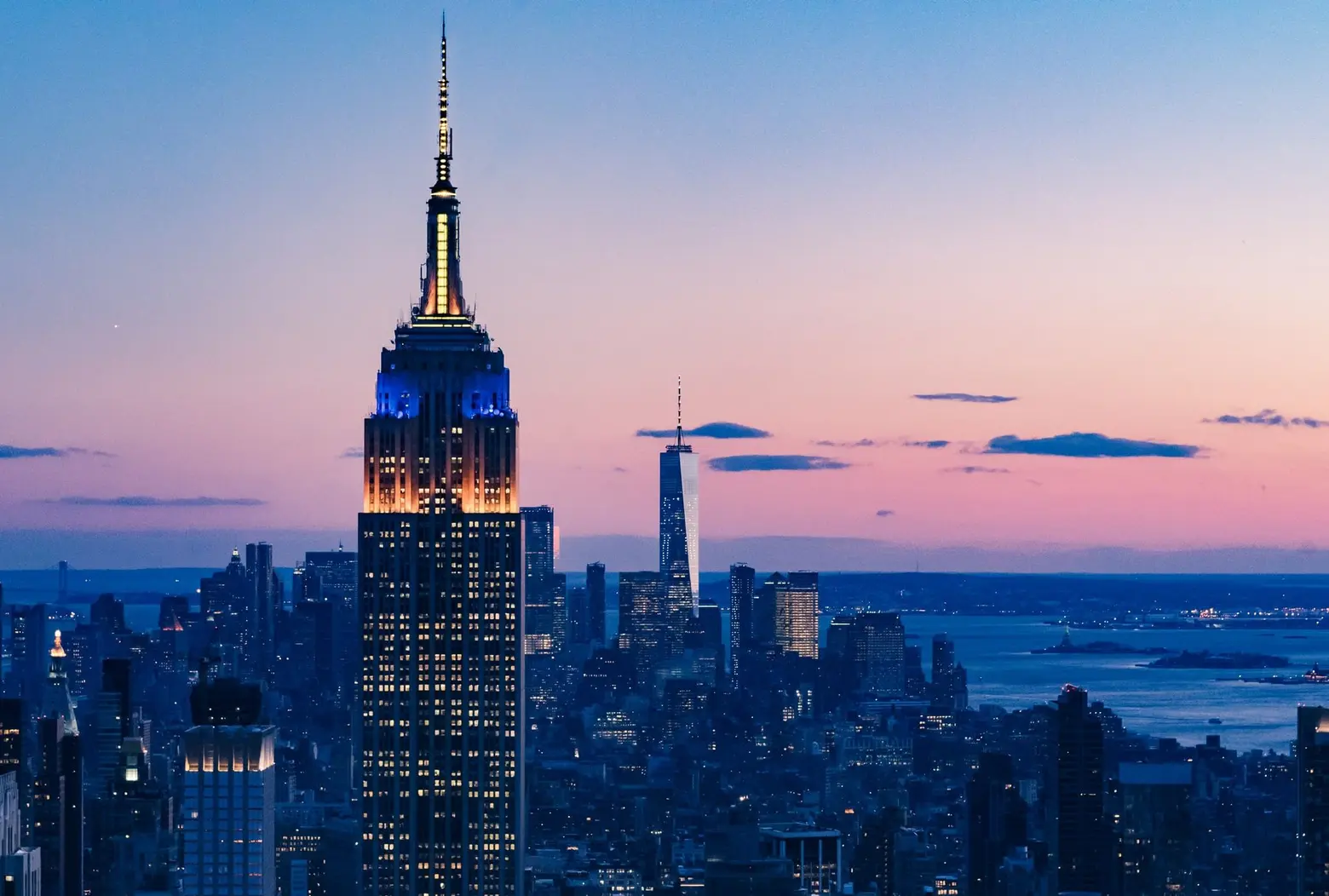 One of the world's most iconic buildings will reopen its observatory to the public next week. The Empire State Building announced on Monday that visitors can return to the skyscraper's 86th- and 102nd-floor observatory spaces starting Monday, July 20. Capacity will be reduced by more than 80 percent, temperatures will be checked, and face coverings will be required. Plus, the building is deploying a number of improvements for ventilation, including MERV 13 filters, an air purification system, and mechanisms to bring fresh air into the space. New York City could enter phase four as early as July 20, but no official announcement has been made yet.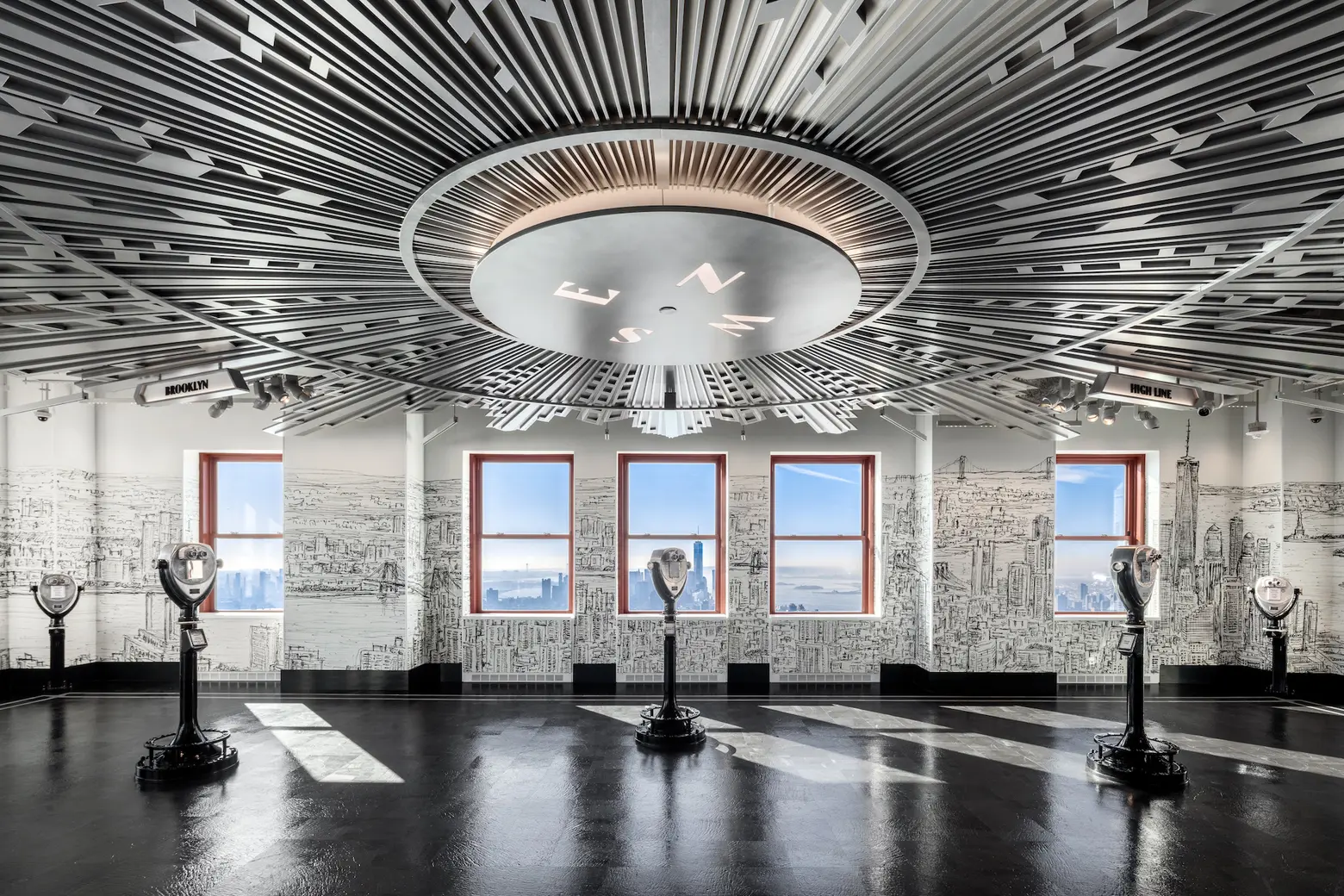 Photo by Evan Joseph courtesy of Empire State Realty Trust
Tickets for set times can be purchased online. In the first weeks of reopening, the Empire State Building will only allow 500 guests across its 70,000 square feet of space at a time, which is below the 25 percent capacity guideline set by the state for phase four of reopening.
According to the Empire State Realty Trust, the restricted capacity will allow for groups to be separated "by more than 18 feet." Other protocols including contactless temperature checks for guests, requiring face masks, and closing certain interactive exhibits.
Last month, Gov. Andrew Cuomo announced the requirement of air filtration systems for large malls in the state, which can open under phase four. The governor said filters with a Minimum Efficiency Reporting Value (MERV) rating capable of filtering COVID-19 particles will be mandatory in these spaces.
The Empire State Building's observatory incorporates multiple air quality components, including "MERV 13 air filters, AtmosAir air purification, and constant ventilation through the introduction of fresh air to, and the exhaust interior air from, the Observatories."
"Our work has been thorough with new training guidelines and customer service standards," Jean-Yves Ghazi, president of the Observatory, said. "We have taken measures with signage, distancing markers, hand sanitizers, and cleaning; beyond anything any retailer or public space we have surveyed."
In December, the Trust completed a four-year $165 million redevelopment of the landmark with the opening of new observatory spaces on the 80th and 102nd floors and a second-floor museum.
Officials say the reduced capacity and fewer tourists visiting New York City make now a perfect time for New Yorkers to enjoy the observatory.
"We will reopen the universally-recognized symbol of New York City to the world, our brand new $165 million Observatory experience, and so state that New York is resilient and that our future holds promise," Anthony E. Malkin, president and CEO of Empire State Realty Trust, said.
"The reduced capacity and lack of tourists from out of town will create a unique 'New York for New Yorkers' experience," Malkin added.
RELATED: