David Adjaye's first New York skyscraper begins its 800-foot rise in the Financial District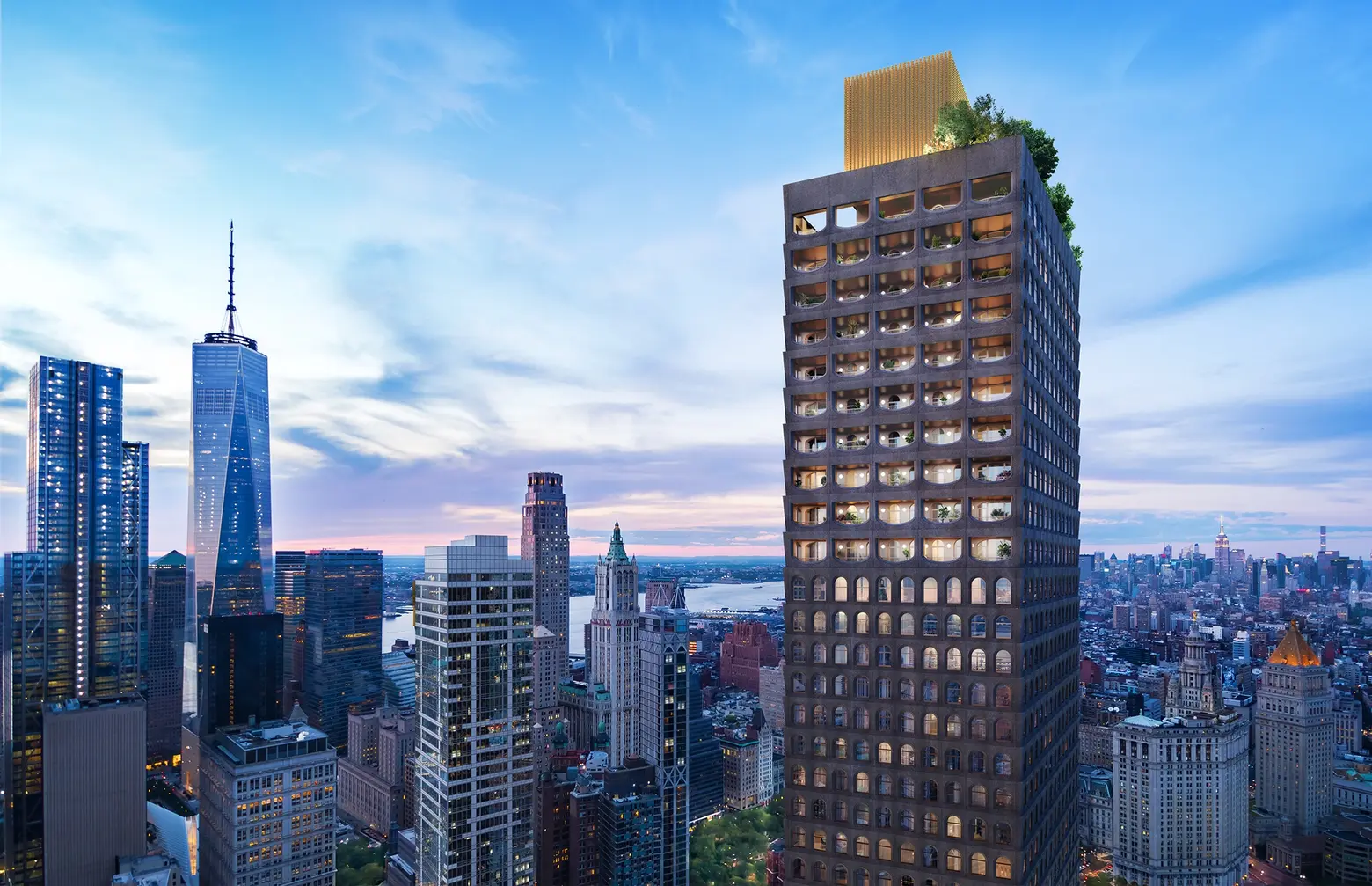 Four months after revealing renderings for his first NYC skyscraper, esteemed British architect David Adjaye is finally seeing the project get off the ground. CityRealty reports that construction at 130 William Street has reached street level, with a red kangaroo crane in the ready to begin its nearly 800-foot-tall rise. The Ghana-born architect, who was knighted by Queen Elizabeth II and named one of TIME's 2017 most influential people, has said the condo tower was inspired by the historic masonry architecture of the Financial District.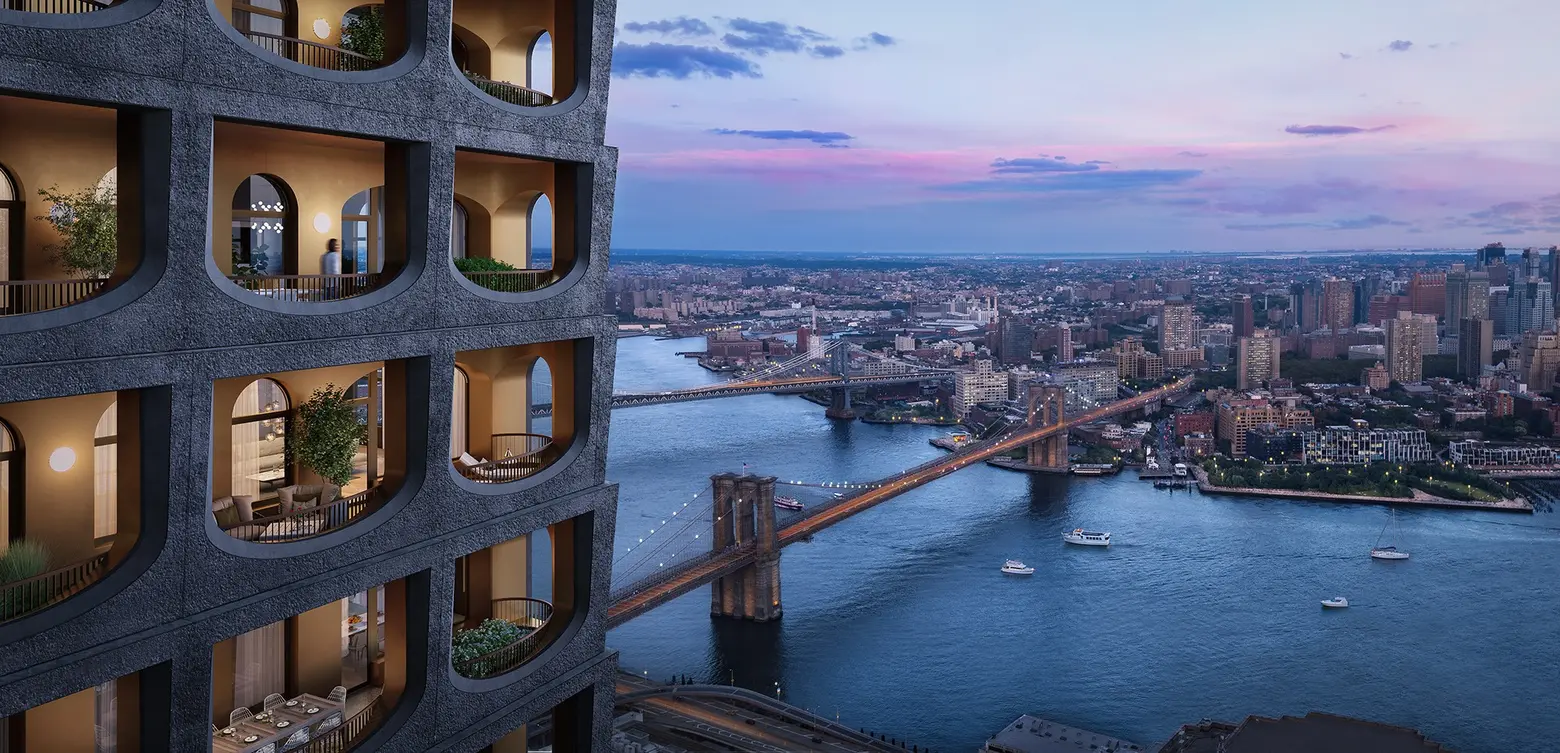 Developer Lightstone bought the site at 130 William Street in 2014 for $60 million, buying additional air rights the following year for $15 million. After demolishing several buildings, they began construction in early 2017 and acquired a $305 million construction loan later that year. The project is expected to cost $520 million and be valued at $701 million.
The facade will be constructed of hand-cast concrete with bronze detailing. According to a previous press release, "one of the building's signature features is a unique silhouette of rhythmic, large-scale arched windows, which draw inspiration from the beloved lofts that once populated the area."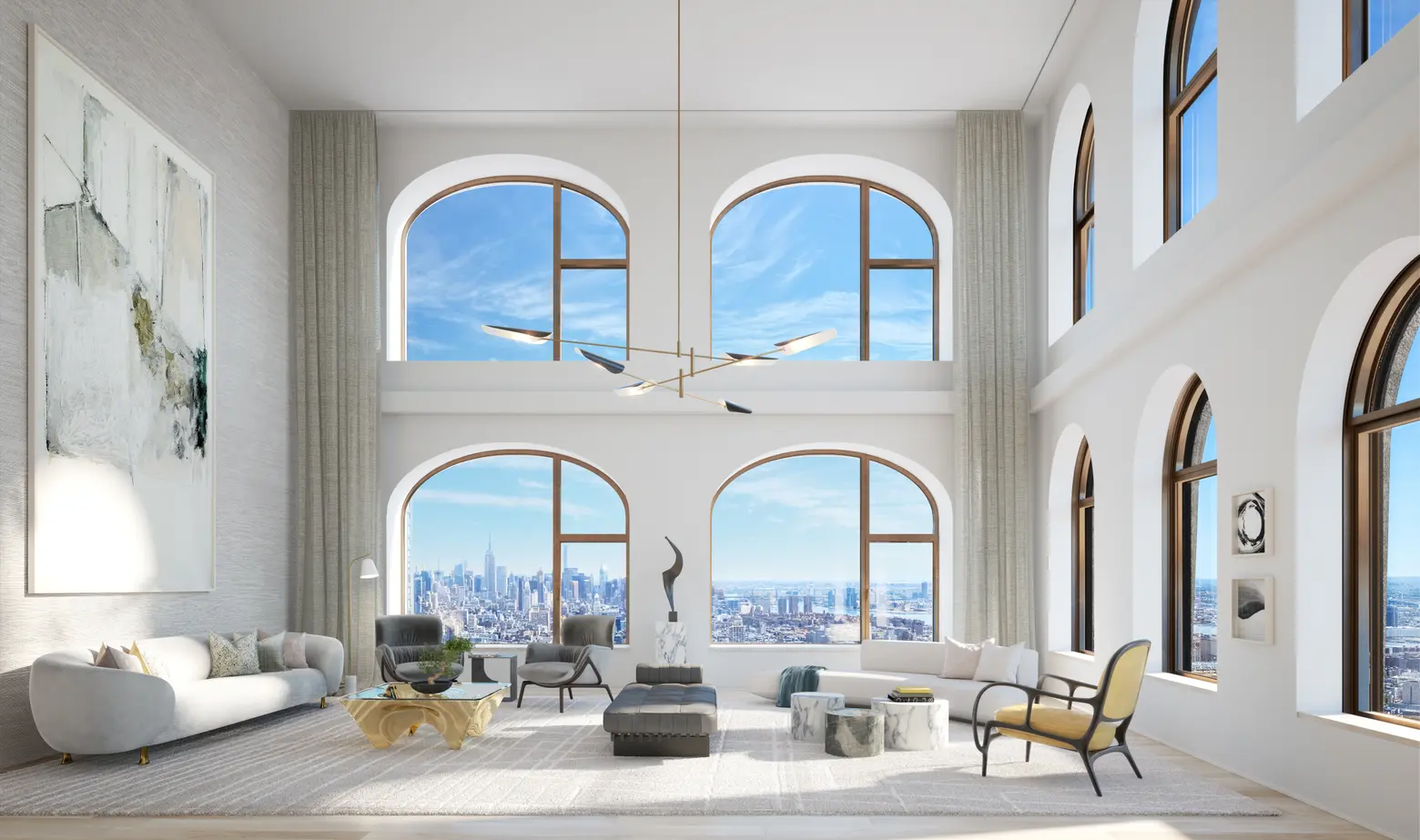 There will be a total of 244 condos, ranging from studios to five-bedrooms, many of which will have their own outdoor loggias. Adjaye is also designing the interiors.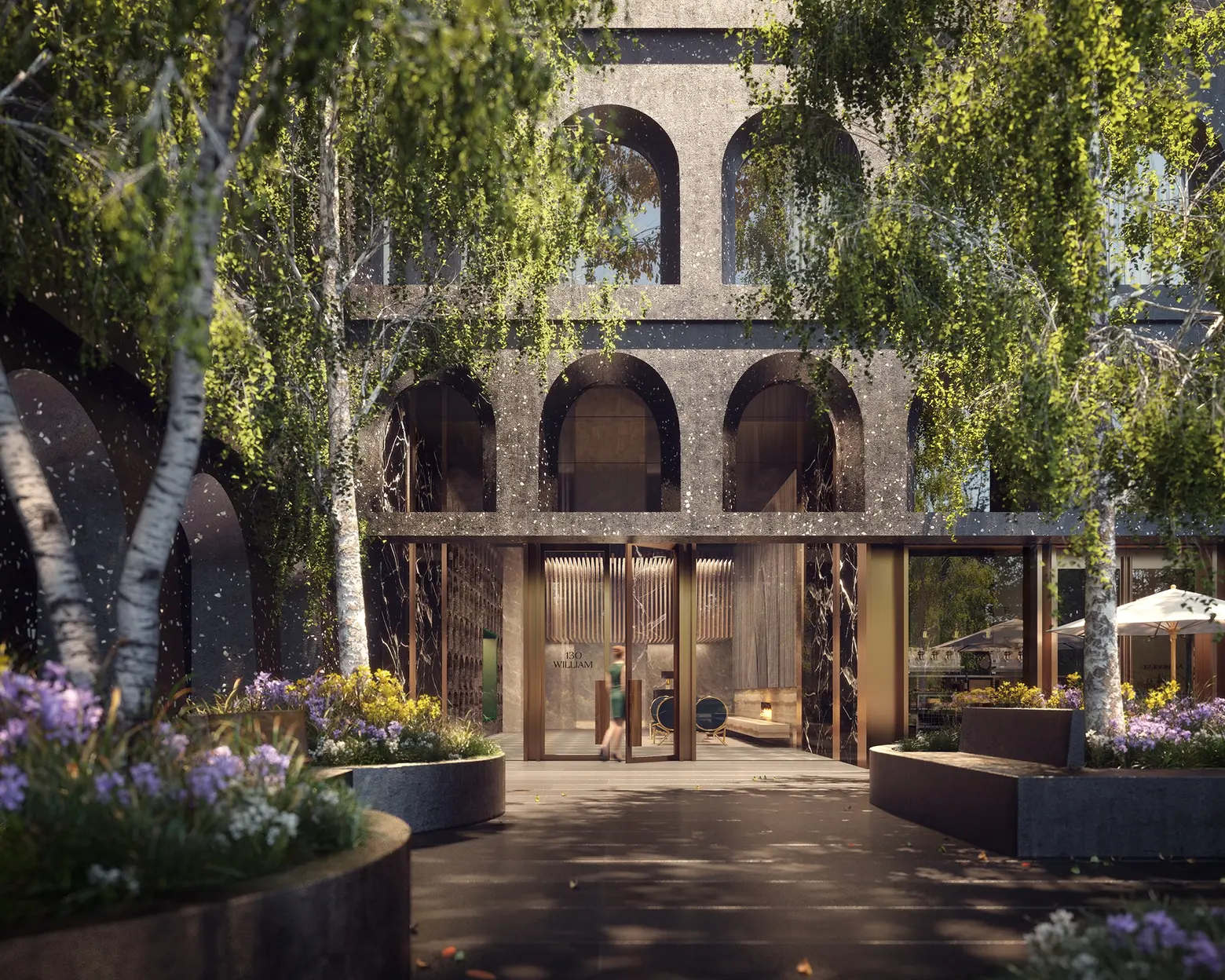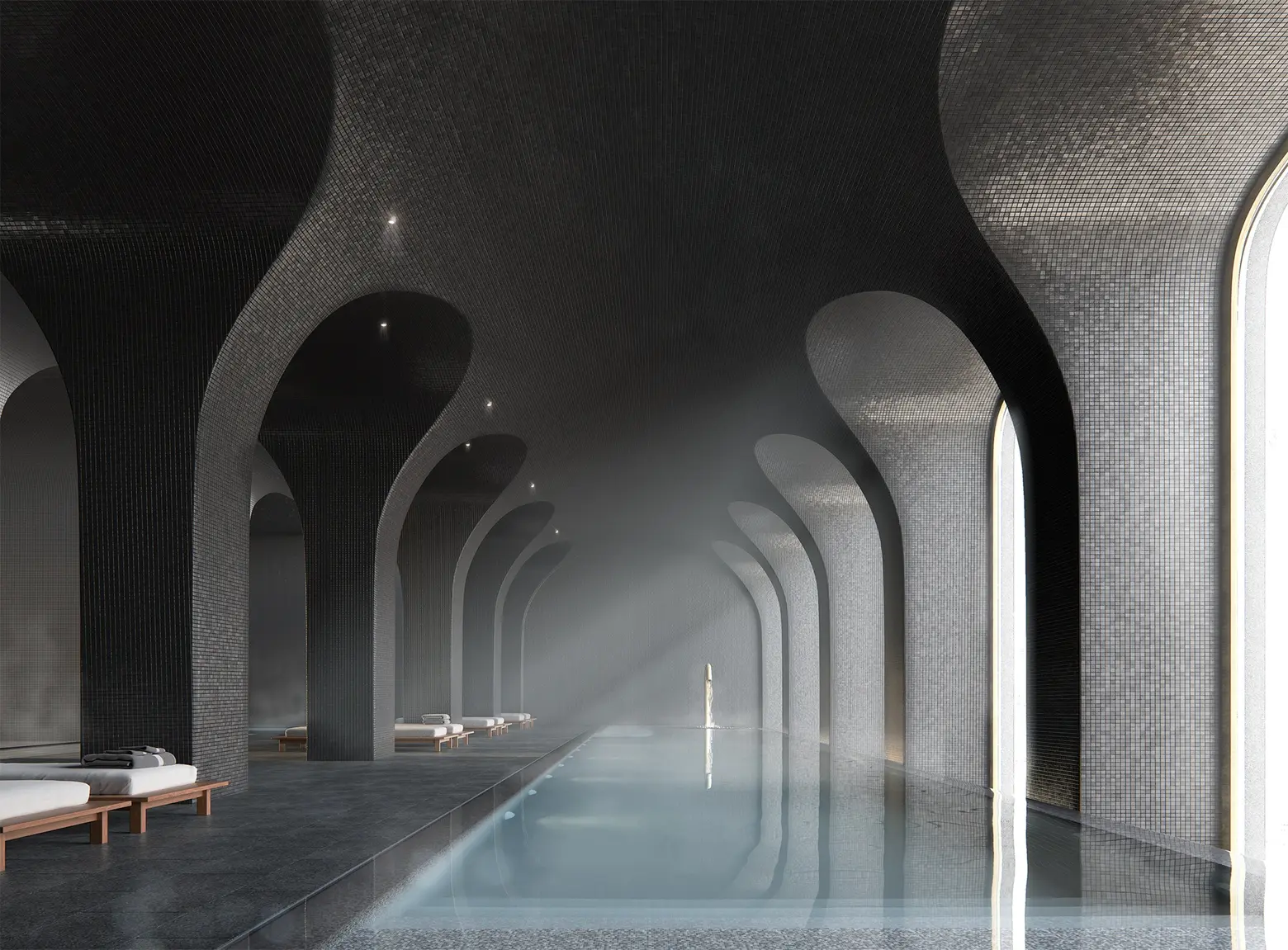 The building will create a new public park at its base. Amenities are set to include a health club with spa, swimming pool, cold and hot plunge pools, a fitness center with a yoga studio and basketball court, private IMAX movie theater, golf simulator, lounge, game room, children's playroom, pet spa, outdoor terraces, and rooftop observatory deck.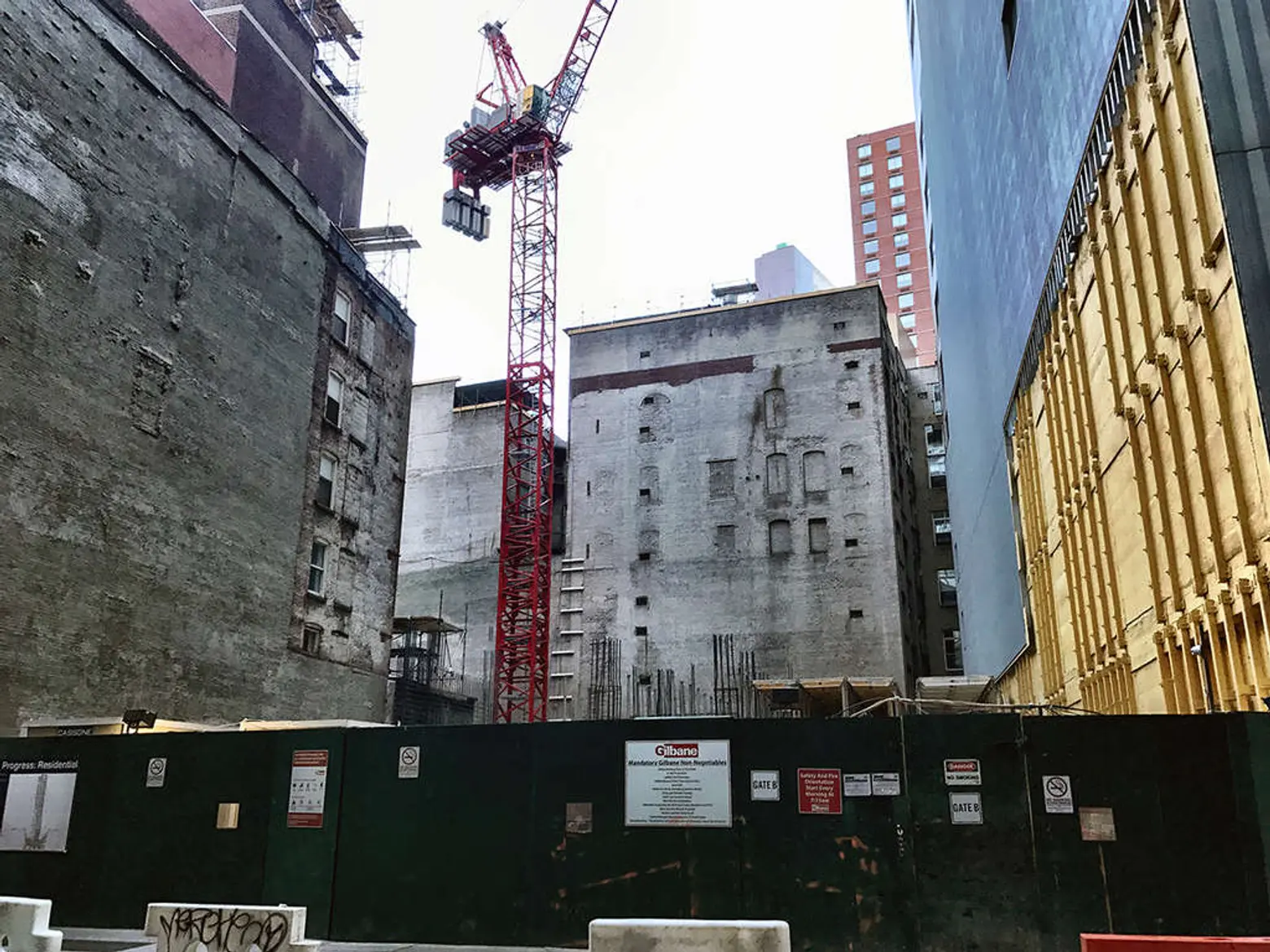 Construction as of early April 2018, via CityRealty
Pricing details are not yet available, but the project is scheduled for completion in 2020.
This milestone comes four years after David Adjaye completed his first NYC project, Harlem's Sugar Hill affordable housing development. He recently worked on a spy museum in Midtown and revealed designs for the Studio Museum in Harlem's new space. Elsewhere, he's best known for the Smithsonian's National Museum of African American History and Culture in DC and the recently announced National Holocaust Memorial and Learning Center in London.
RELATED:
[Via CityRealty]
Renderings courtesy of Binyan Studios; Construction shots via CityRealty