Progress, pricing and new renderings for David Adjaye's 130 William Street skyscraper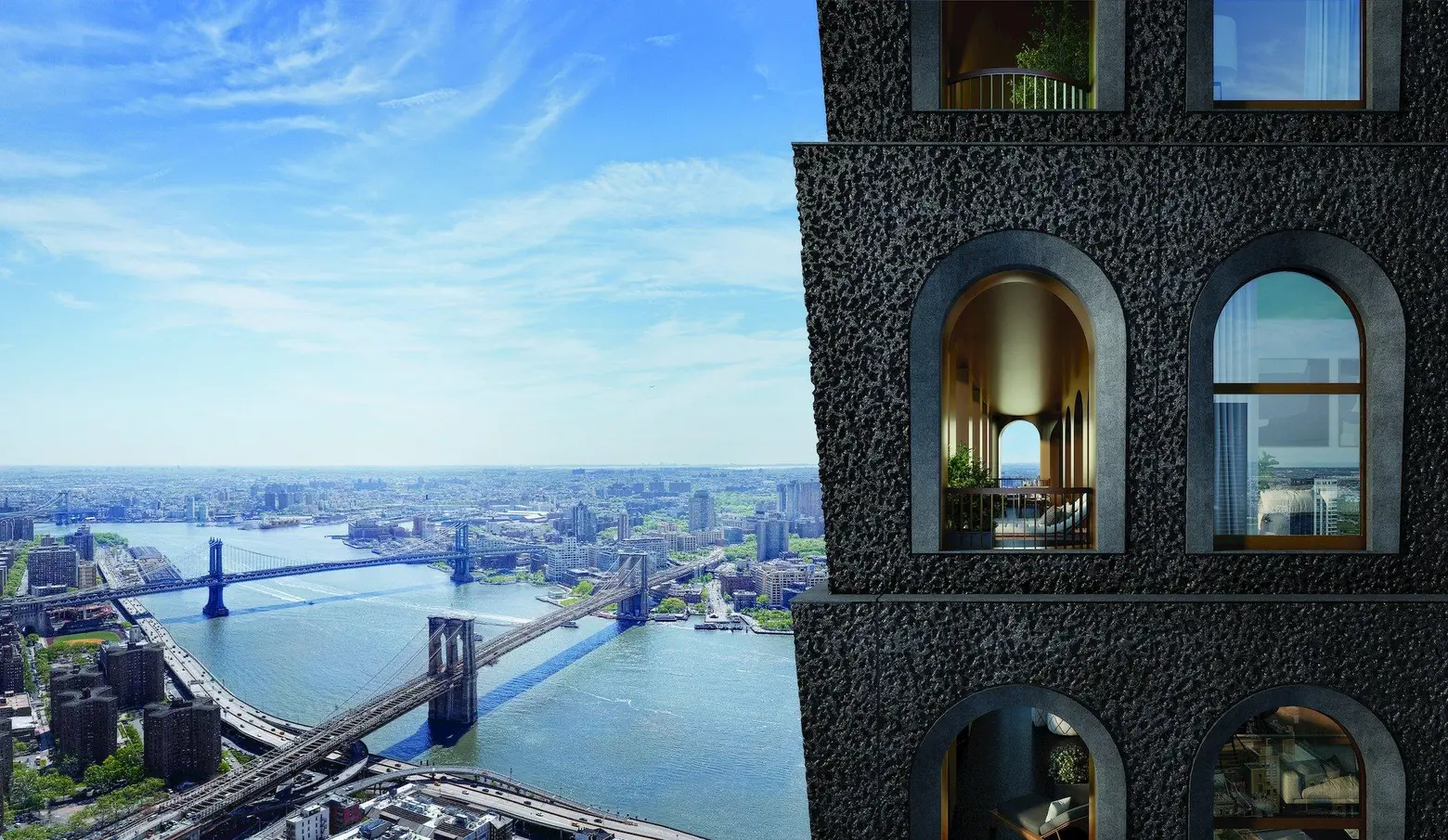 Back in April 6sqft reported on the progress of British-Ghanian architect David Adjaye's first NYC skyscraper at 130 William street, with the nearly-800-foot tower at street level and rising. Adjaye, who has achieved international renown for projects like the Smithsonian's National Museum of African American History and Culture in Washington, has been knighted by Queen Elizabeth II and named one of TIME's 2017 most influential people, was inspired by the  historic masonry architecture of the Financial District for the new building's anything-but-ordinary design. And we're now seeing more of that design: The New York Times reveals information on what the pricing for the building's 800 units is likely to be once sales launch, along with some new renderings of its unique architecture and interiors.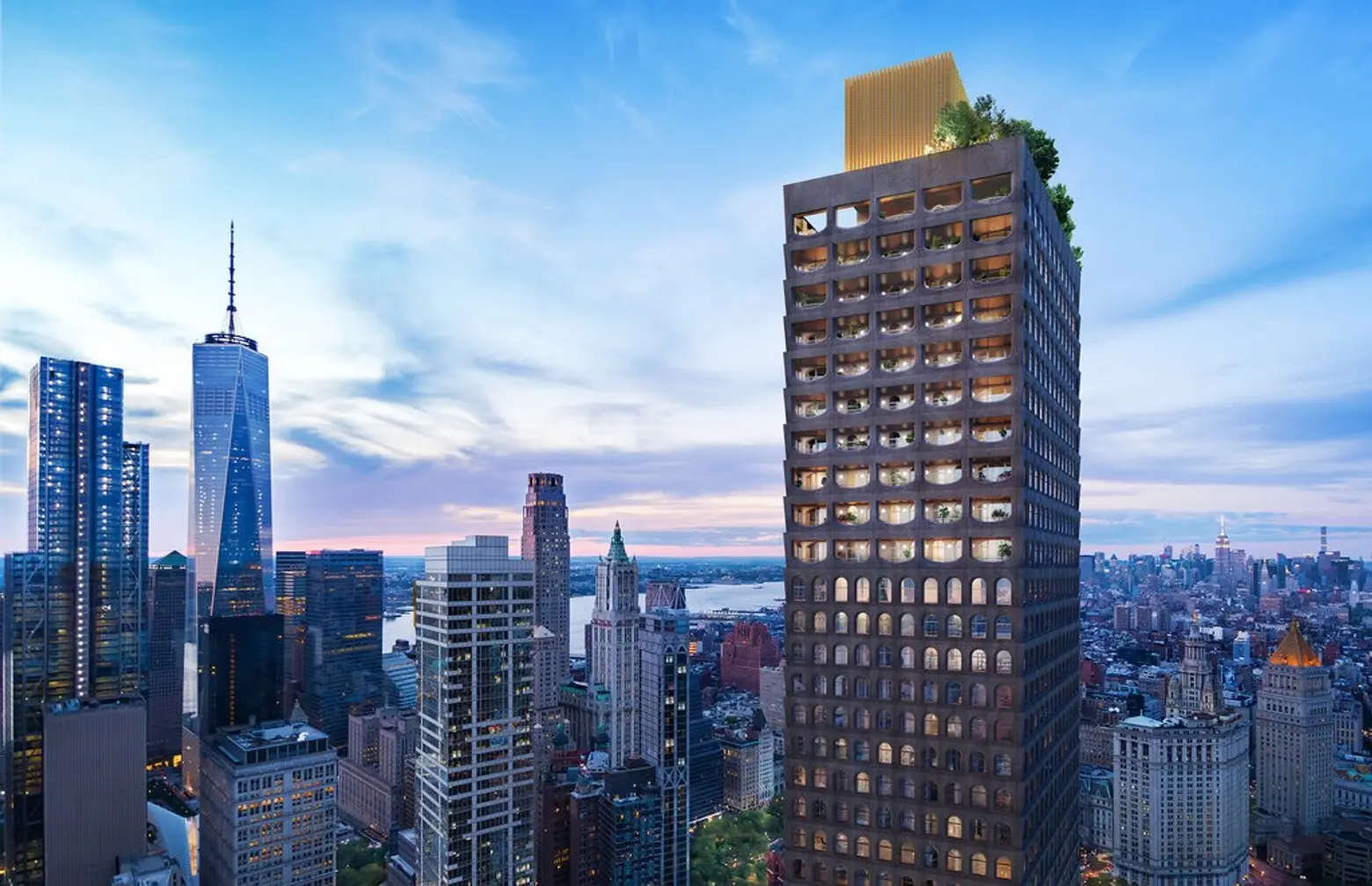 Adjaye sought to avoid creating yet another tower of glass window walls. The building's rows of arched windows reference New York City's historic warehouses and straddle the line between historic and futuristic, paying homage to the city's past with an eye toward innovation. Adjaye is quoted in the Times: "It's the brute architecture that began New York."
The building's facade will be comprised of hand-cast concrete and detailed in bronze.  Lightstone president Mitchell C. Hochberg said of the architect, "He is a remarkable, visionary architect whose design aesthetic is refined yet provocative, and rooted in history. That's really what we wanted to do here. We wanted something that was refined, because of the size, but we weren't afraid to be a little provocative."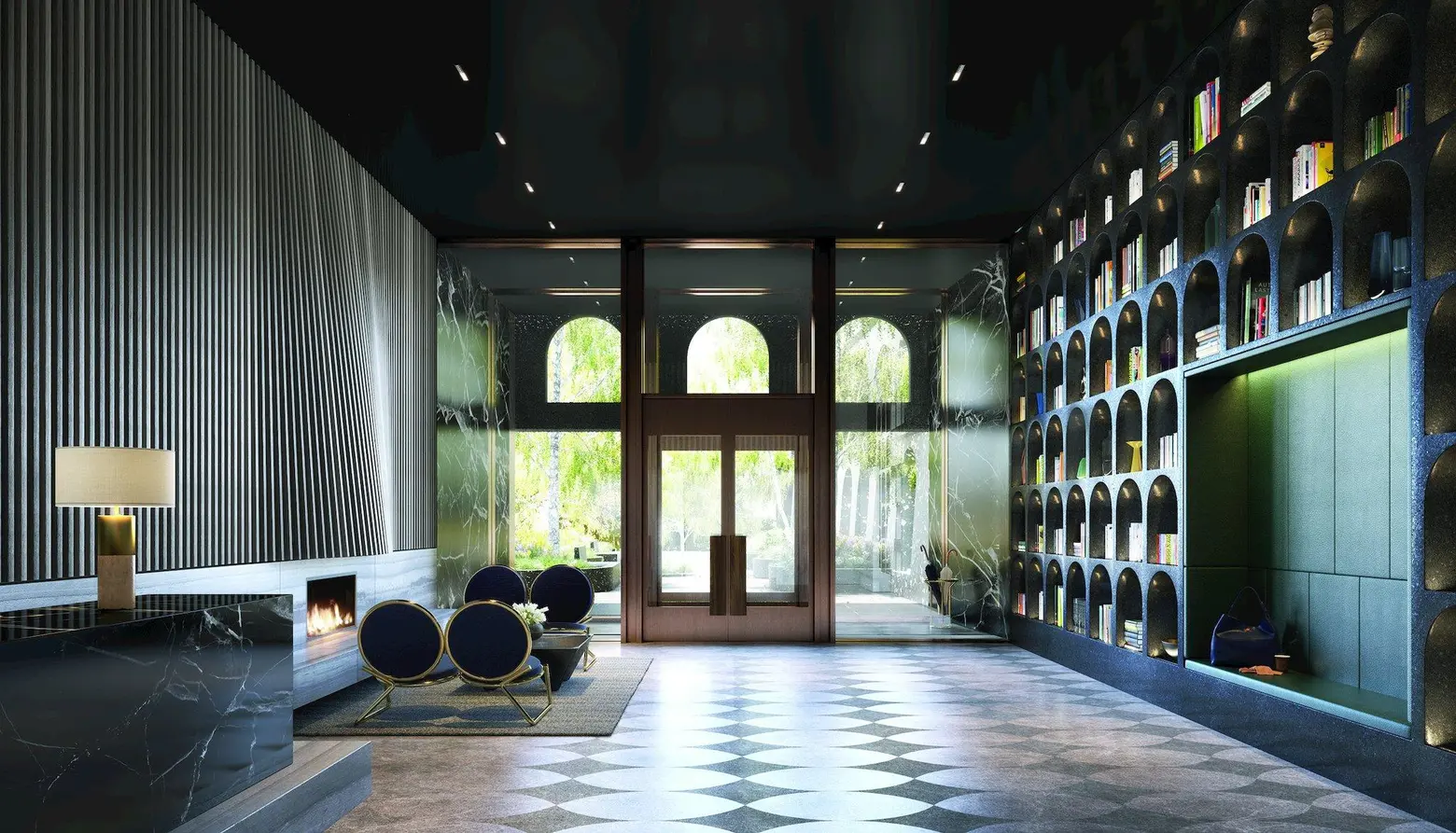 Adjaye is designing the apartment interiors as well, along with Hill West Architects. A decidedly contemporary level of luxury will be on offer at the new 244-unit condominium tower, with an amenities list that includes a fitness center with a spa, swimming pool, cold and hot plunge pools, a yoga studio and basketball court, a private IMAX movie theater, a golf simulator, a lounge, a game room, a children's playroom, a pet spa, outdoor terraces and a rooftop observatory with grilling stations and private cabanas. The building will also be creating a new public park at its base.
Sales are scheduled to begin later this month, with the project scheduled for completion in 2020; and now we know what to expect as far as pricing for the building's studios and one-, two-, three- and four-bedroom units. Studios will begin at about $650,000, one-bedrooms at about $1.11 million, two-bedrooms at about $1.85 million, three-bedrooms at about $2.6 million, and four-bedrooms at about $5.42 million.
[Via NYTimes]
RELATED:
Renderings by Binyan Studios