Construction Update: One Manhattan Square, Extell's Mega-Rental Complex in Two Bridges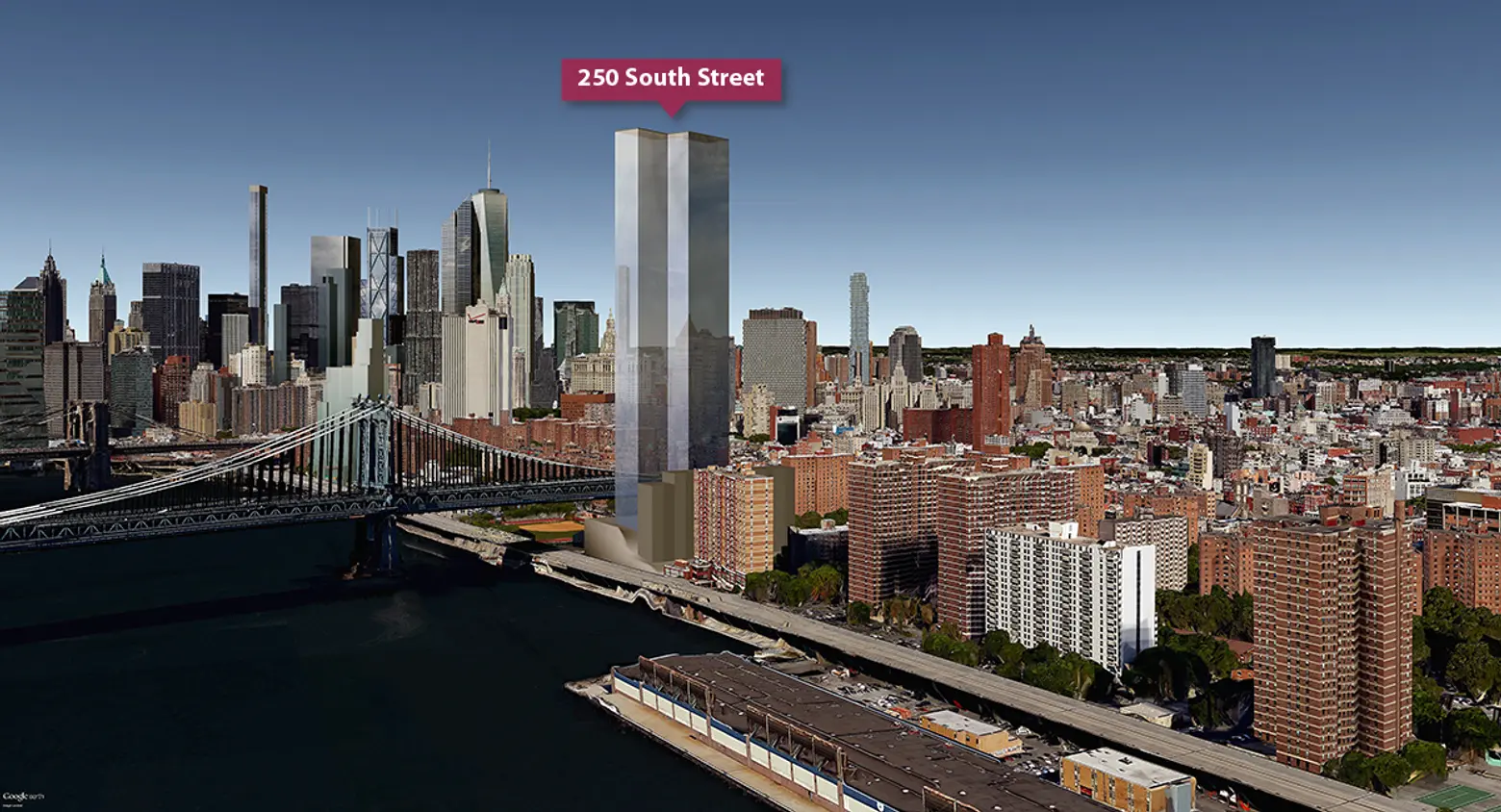 Groundwork continues on Extell Development's 847-foot-tall mega-rental complex at the foot of the Manhattan Bridge. Rumored to be called One Manhattan Square, the project at 250 South Street will bring a staggering 790 luxury rentals and 205 affordable units to a remote section of the Two Bridges/Chinatown neighborhood. The project rises on the former site of a cherished one-story Pathmark supermarket and its sprawling parking lot.
While details of the design remain scarce, public documents reveal a two-towered development of 68 and 23 stories to rise atop a three-story podium that will contain 30,000 square feet of retail. Blogger Bowery Boogie uncovered the residential amenity package, which will include two swimming pools, a health club, basketball court, squash court, bowling alley, golf simulator, and 137 on-site parking spaces.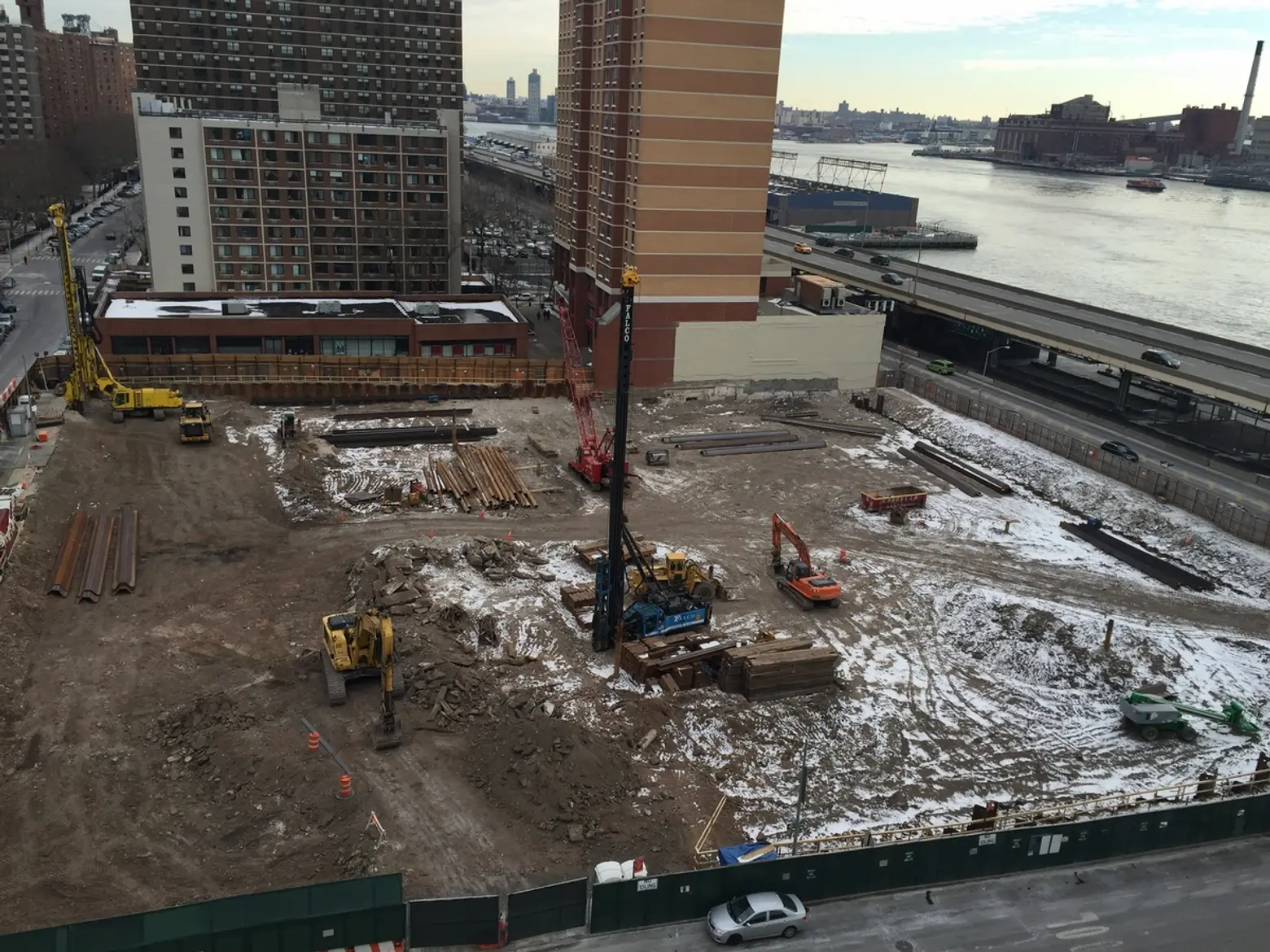 Photo from Jan. 11, 2015 via 6sqft
The market-rate apartments will be contained in the 847-foot tower and will have unique sweeping views of both the Midtown and Downtown skylines. Subsidized apartments are contained within the smaller 23-story building, irking local residents and the community board with what they deem as a "poor door" type configuration.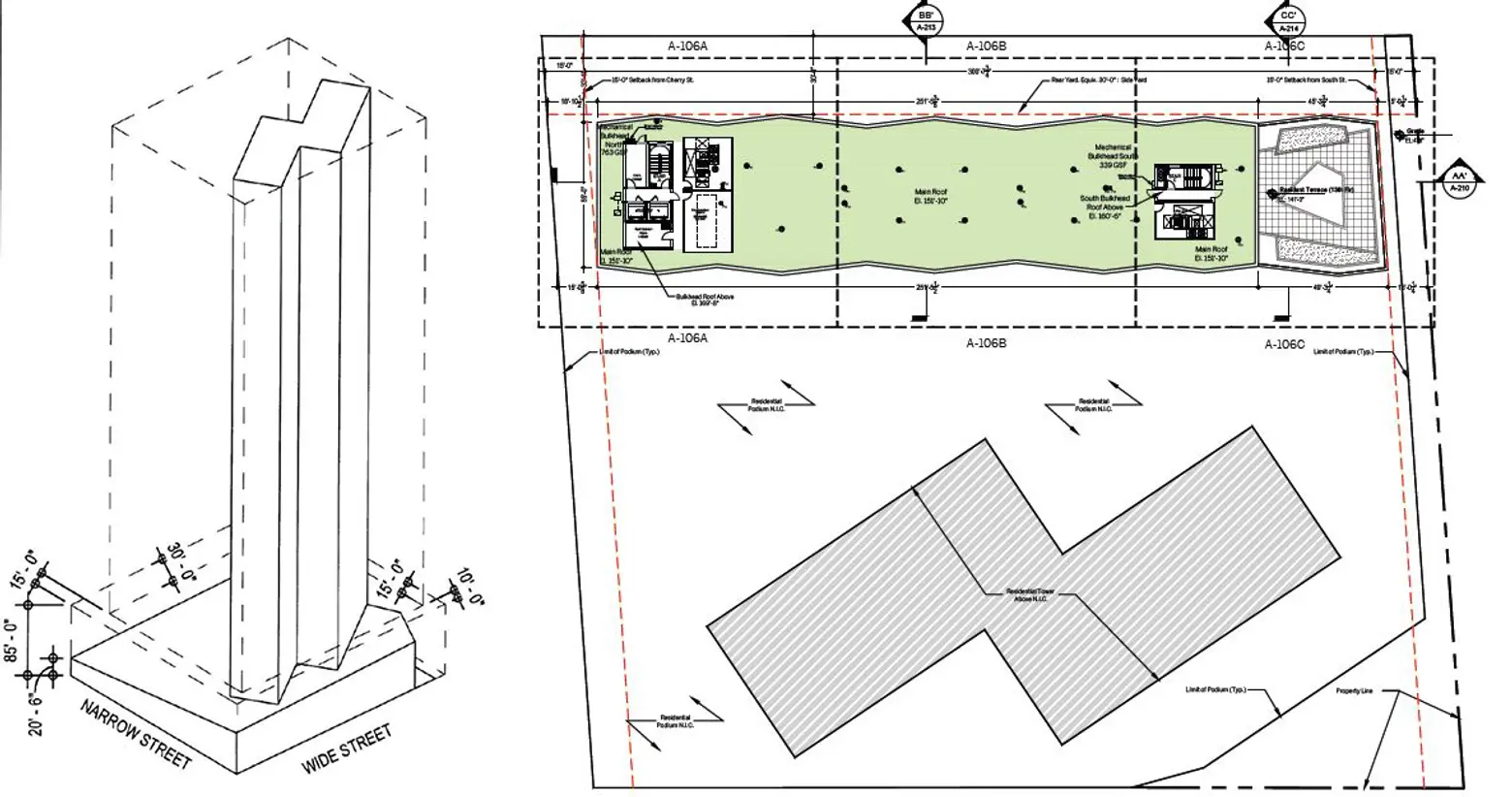 The height of the larger tower will be just shy of Midtown's 850-foot tall 30 Rockefeller Center (GE Building), and will dwarf its surrounding neighborood and the Manhattan Bridge's 322-foot western tower. Furthermore, if completed today, the tower would be the tallest building between Downtown's 1 World Trade Center and Midtown's Empire State Building. Documents submitted to the Department of Buildings indicate that Adamson Associates are the architects of record and Lend Lease the construction managers. Reportedly, Richard Berkowitz has been commissioned to document the construction of the project.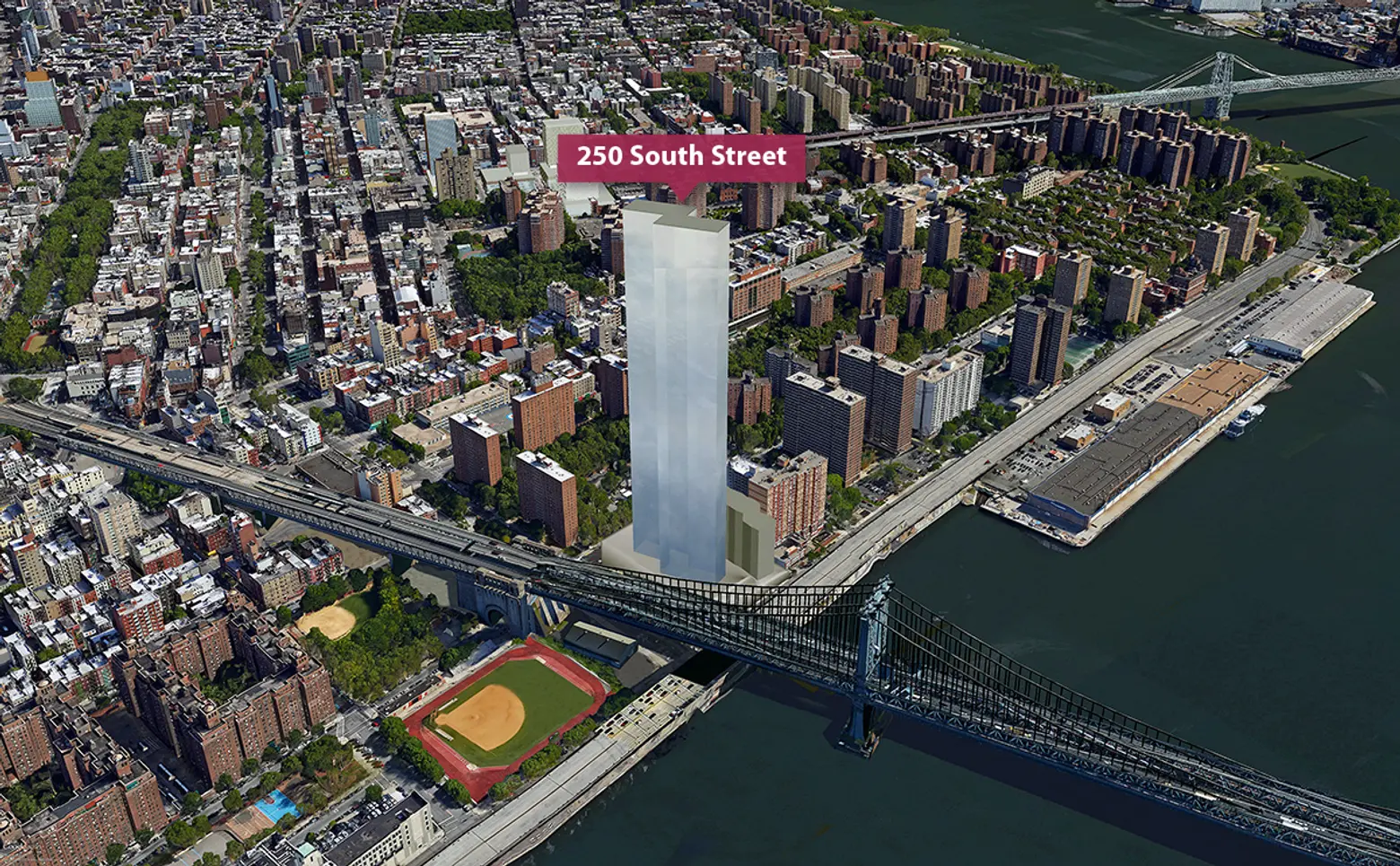 The form of the tower, which has been likened to a Tetris block, is divided into two equal volumes creating the effect of twin towers from certain angles. This illusion, coupled with the absolute dominance the tower will have over its mid-rise neighborhood, may harken back to certain views of the former World Trade Center. Keep up to date on the progress of One Manhattan Square here.
Aerial renderings based on zoning diagrams via CityRealty