Why can't Coney Island's rides reopen?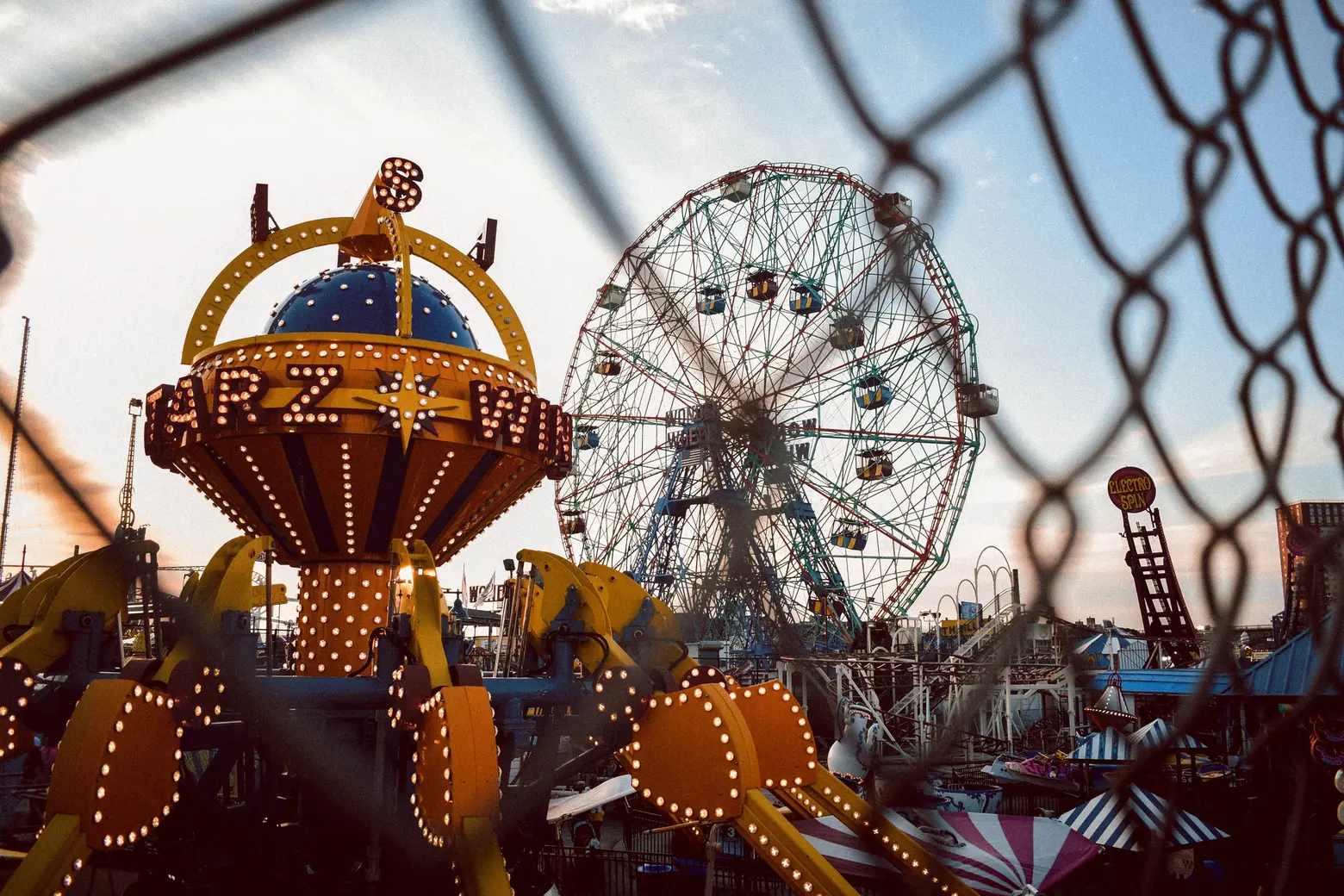 On Monday, bowling alleys were allowed to reopen, and as of this Monday, gyms and fitness studios, as well as museums and indoor cultural institutions can also reopen at a reduced capacity. So why are Coney Island's amusements still closed? As reported by NY1, Coney Island's amusement operators have joined the New England Association of Amusement Parks and Attractions (NEAAPA) to advocate for a reopening before the end of the summer.
NEAAPA Executive Director Ed Hodgdon has said that the industry as a whole already has guidelines that have been implemented elsewhere and worked successfully.
Alessandro Zamperla, president of Central Amusement International Inc., which operates Luna Park, told NY1, "We are very concerned… we have not had any communication or guidance." Luna Park recently completed a $13 million renovation. "This is a family-owned business, and to survive, we will need a financial lifeline or we won't make it," she told the Brooklyn Paper.
Likewise, Deno's Wonder Wheel was supposed to be celebrating its 100th anniversary this year. "I'm looking around and saying but we're outdoors why aren't we allowed to open. So that's where it hurts," Deno's co-owner Dennis Vourderis told NY1. He also said that they've invested thousands of dollars to reopen safely. "We are hanging by a thread, waiting to hear the news," he told the Brooklyn Paper. Vourderis even wrote a letter to Governor Cuomo, reminding him that the Wonder Wheel, an "open-air gondola ride with separation," is poised for social distancing. "We invite you to visit and we await approval to open so that we may celebrate our 100th year of safe operations," he wrote.
Michael Quinn, co-founder of hot dog company Feltman's of Coney Island, started an online petition urging the Governor to allow the Wonder Wheel to "safely reopen before it's too late." As the petition explains, "The wheel's caged cars are open-air, without any windows, and spaced 15 feet apart from one another. Proper social distancing can be enforced. Closing the Wonder Wheel for the entire season will result in dire economic circumstances."
In a statement to Politico, Cuomo press secretary Caitlin Girouard said, "Places of public amusement remain closed under current State policy as they present a unique risk for transmission of coronavirus due to the high-traffic, high-touch, shared machinery and equipment, and opportunity for congregation."
But Coney Island Councilman Mark Treyger has been speaking up for his constituents. "We don't need platitudes, Tweets, statements — we need concrete actions and it is within the control of the city to cancel rents of the city's tenants and subtenants to get through a difficult period," he said. "After all, the amusements are ordered to remain closed. The mayor is the landlord so the city needs to take steps to cancel rent until they can open."
The New York Aquarium, located along the Coney Island boardwalk, will be reopening on August 27 since it falls into the "indoor cultural institutions" group. Other boardwalk business owners hope that they, too, will receive word that they can join the aquarium in welcoming New Yorkers back to Coney Island.
RELATED: